Aracena, 9–17 June 2004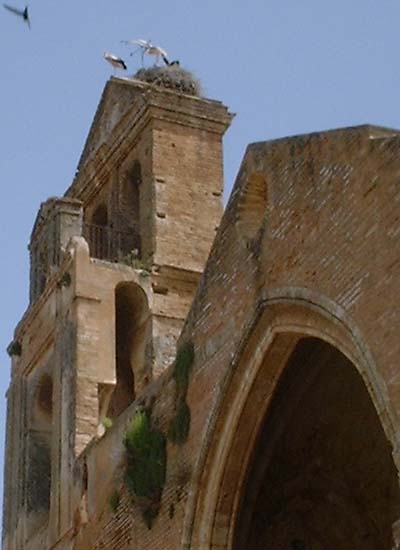 Storks nesting on a ruined chuch tower in the village of Niebla.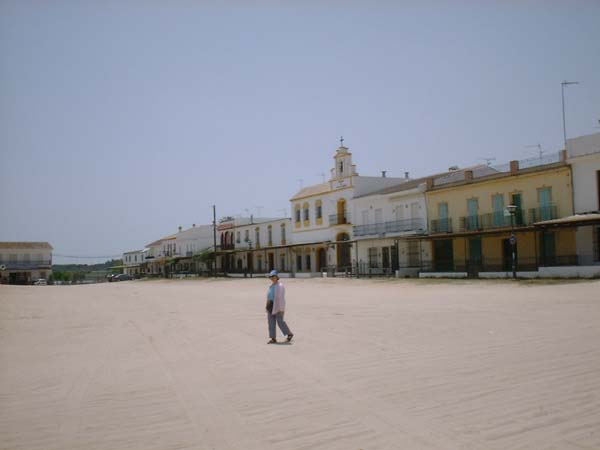 High noon in El Rocío, its wide sandy streets looking like something out of the wild west.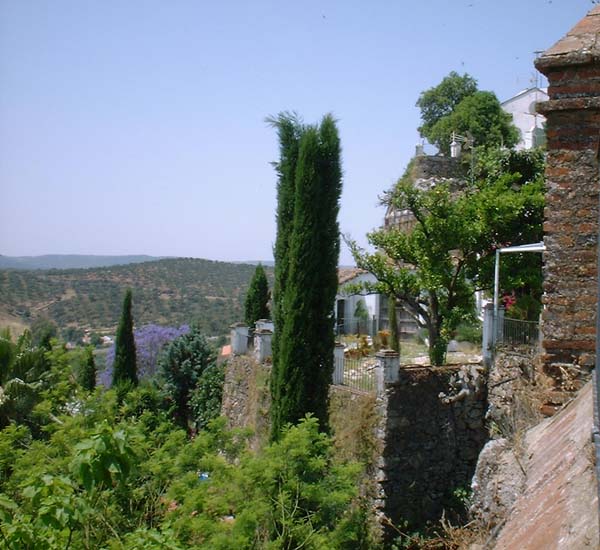 View from the church square at Zufre.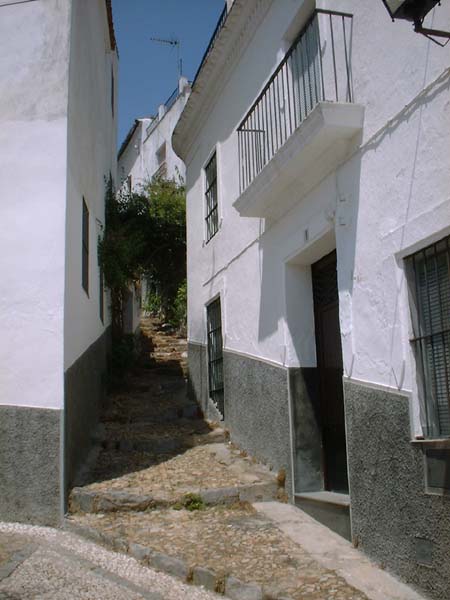 An alleyway in Zufre.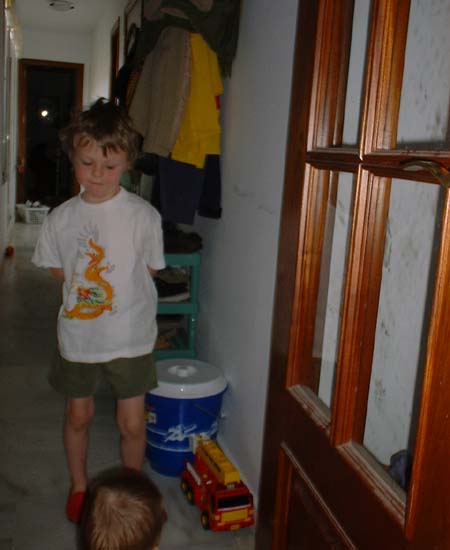 Tom in the hallway of their apartment.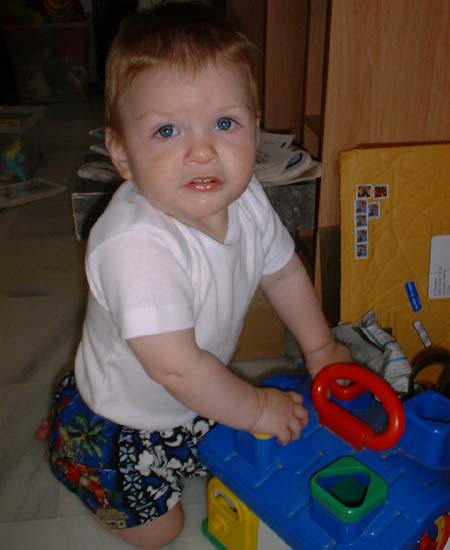 David, a couple of days after his first birthday.
Tom, in the Aracena town square.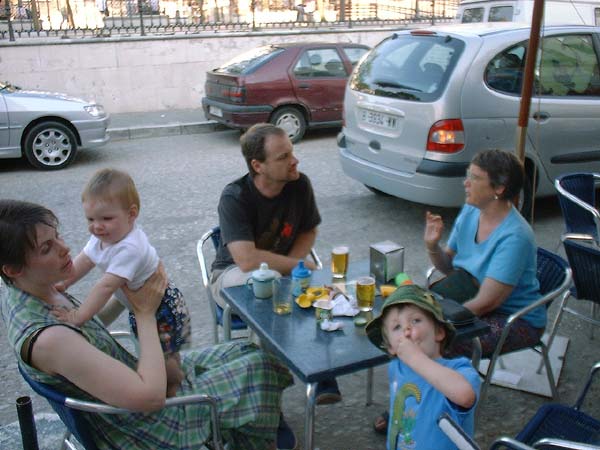 The family, at Manzano's bar.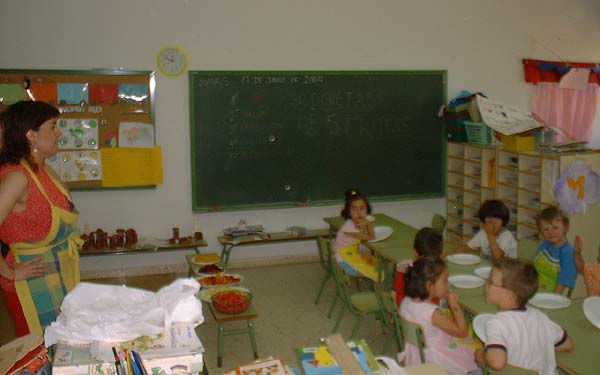 Tom's schoolroom.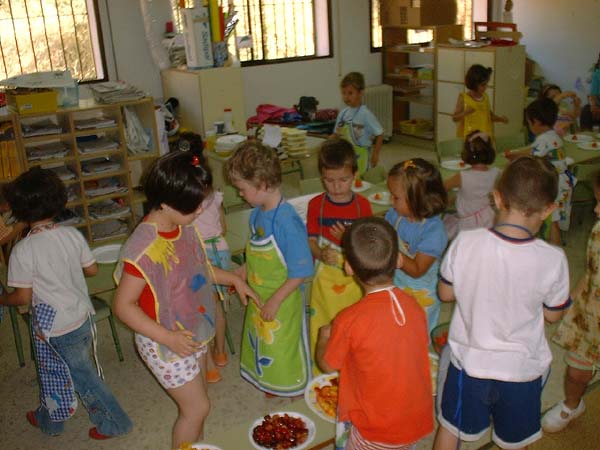 Another view of Tom's schoolroom.