Weekend in Budapest, June 2011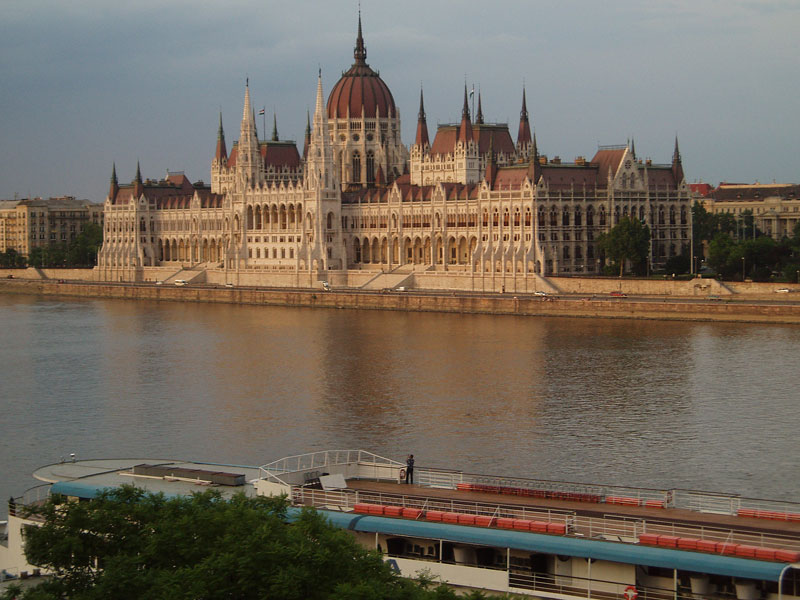 Evening view of the Parliament building, from the hotel bedroom.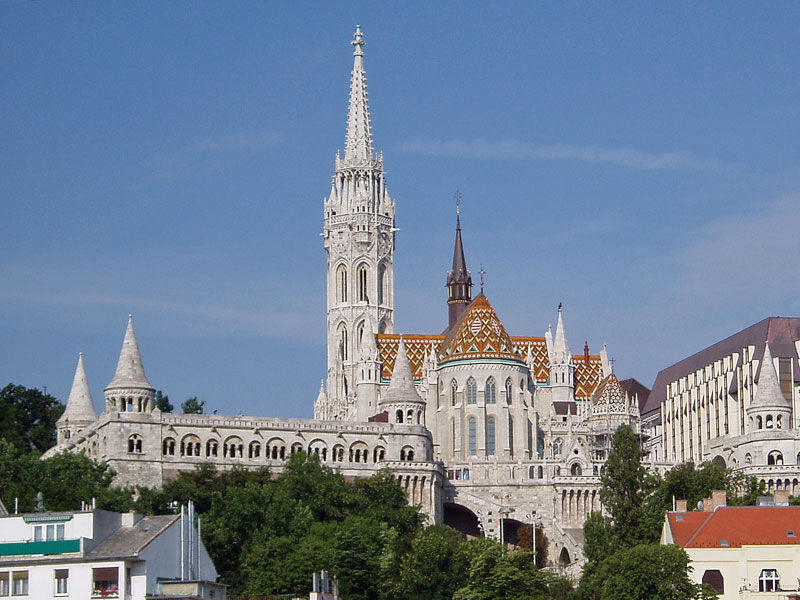 From the other side of the art'otel, the view up to Fishermen's Bastion and Mátyás Church.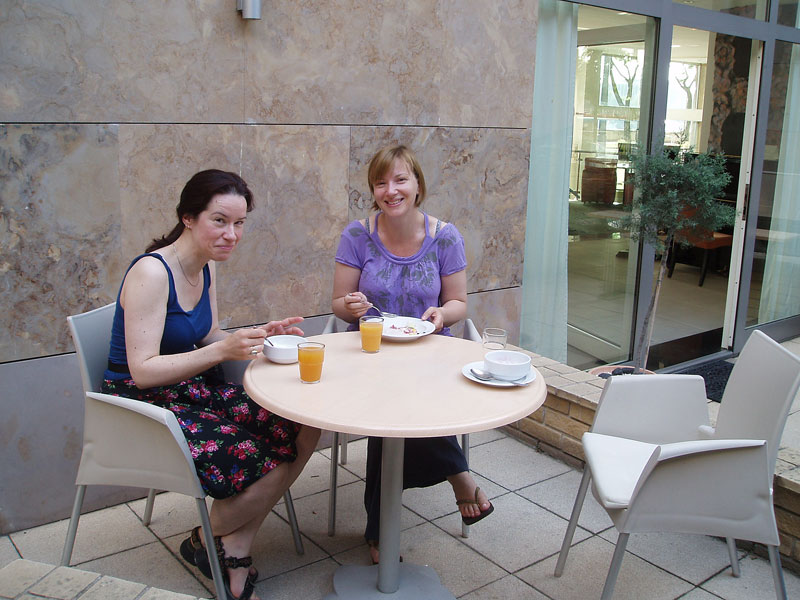 Carol and Liz enjoying breakfast in the courtyard of the art'otel.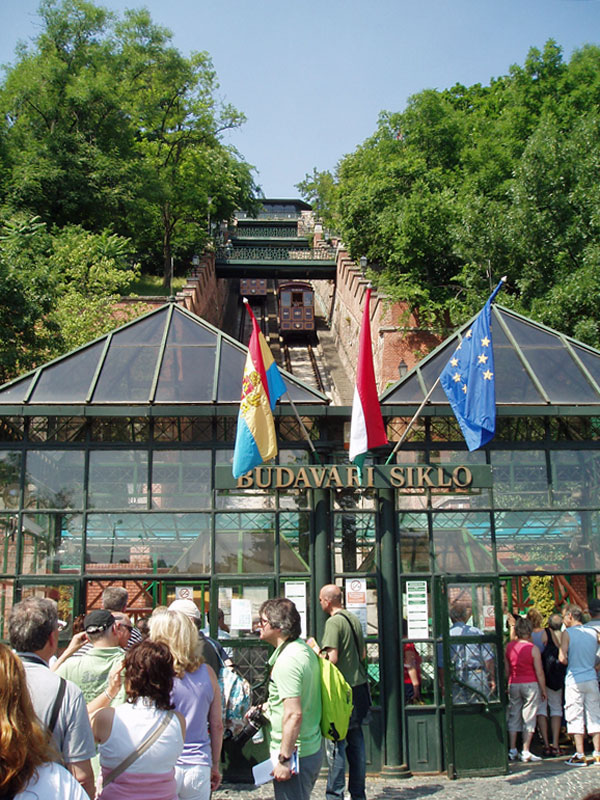 Queueing for the funicular up to the Castle District.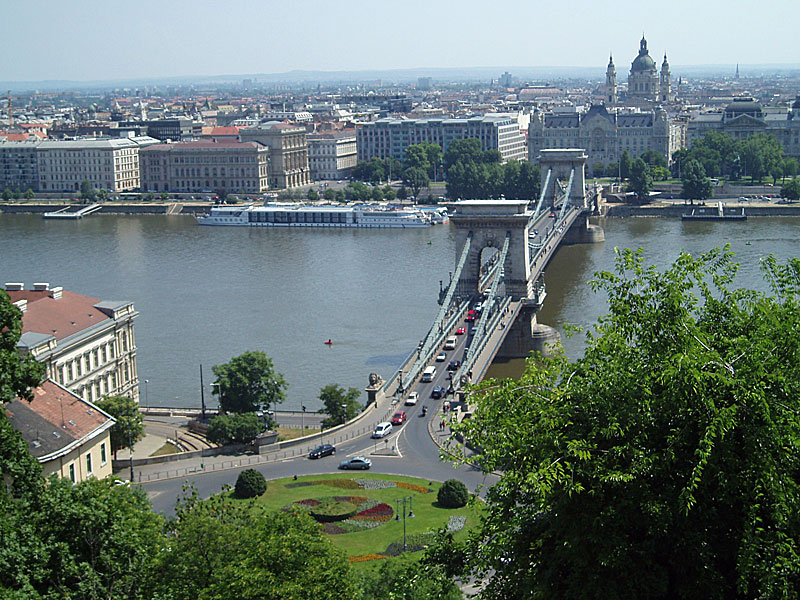 View from the top of the funicular: the chain bridge across the Danube.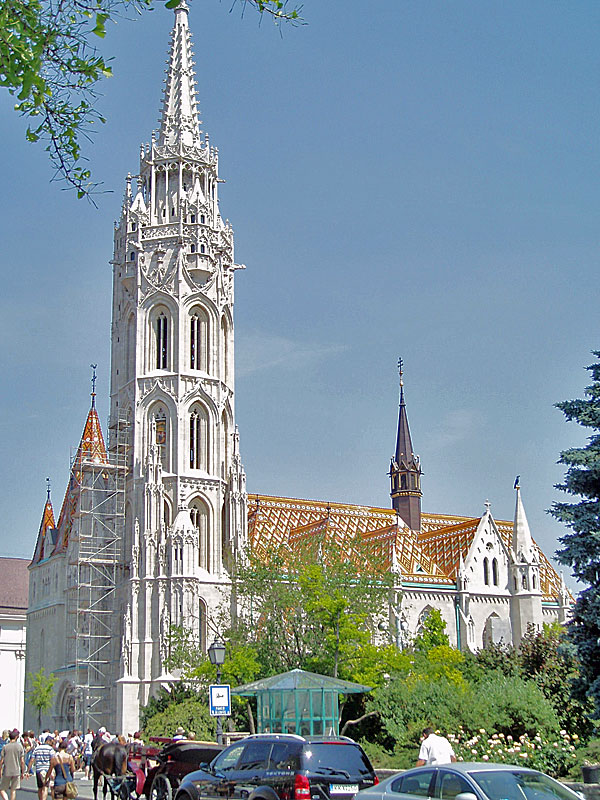 Mátyás Church.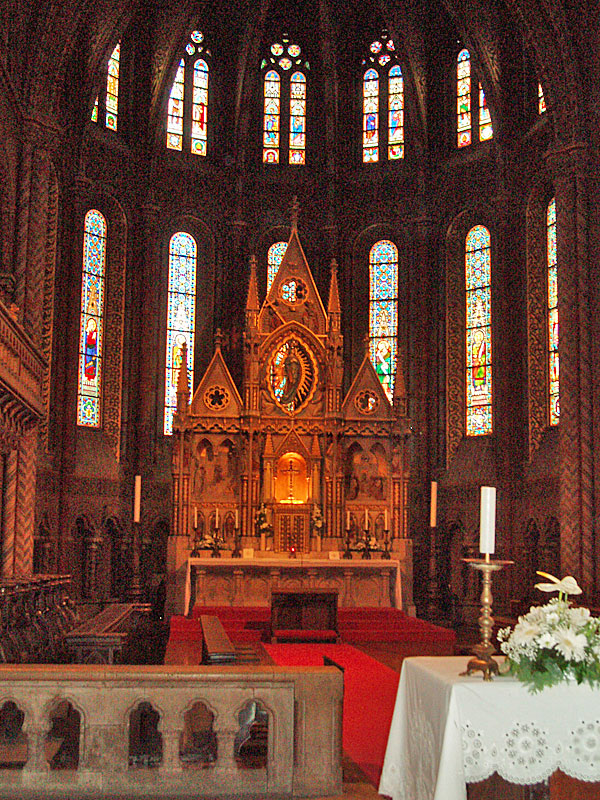 Inside the church.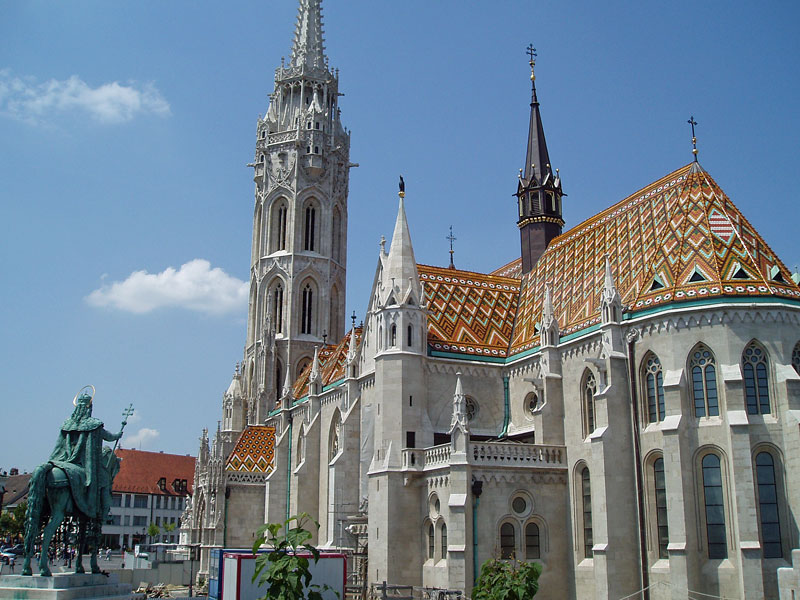 Another view of the church.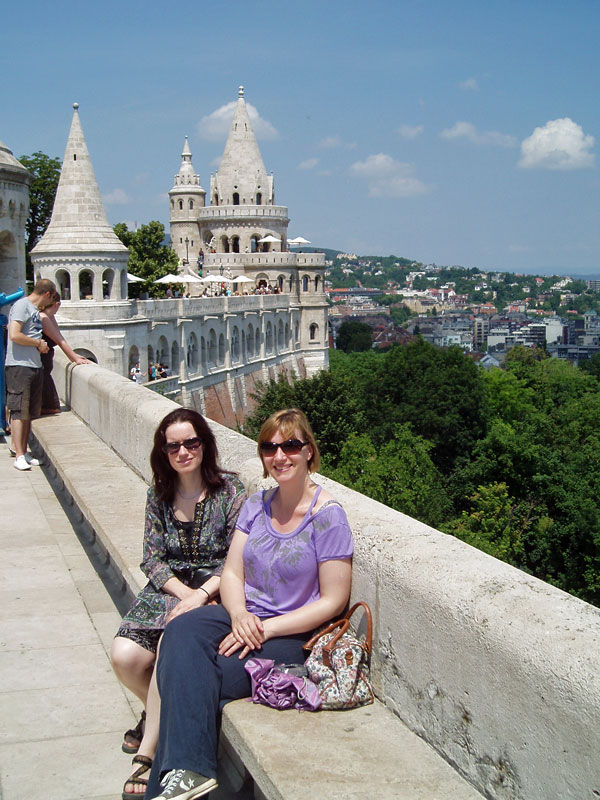 Carol and Liz on Fishermen's Bastion.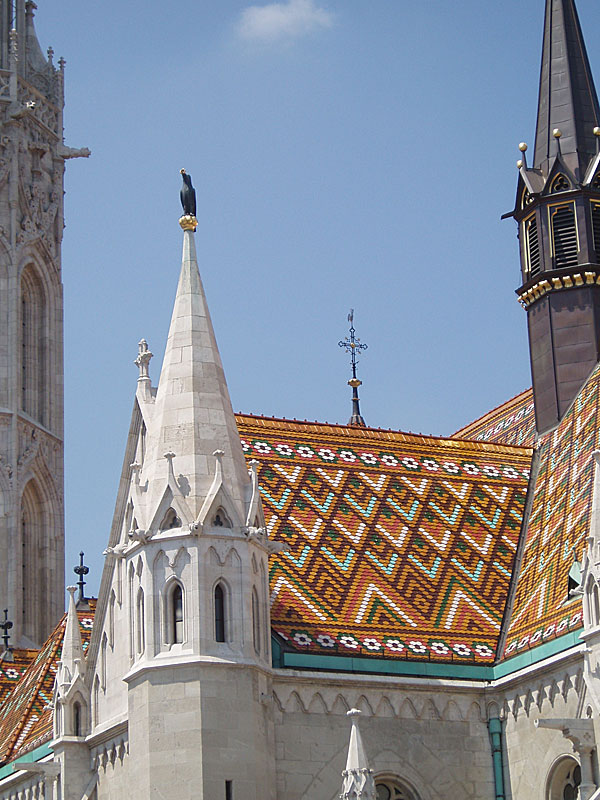 Spire of the church, surmounted with King Mátyás's Corvinus (a raven holding a ring).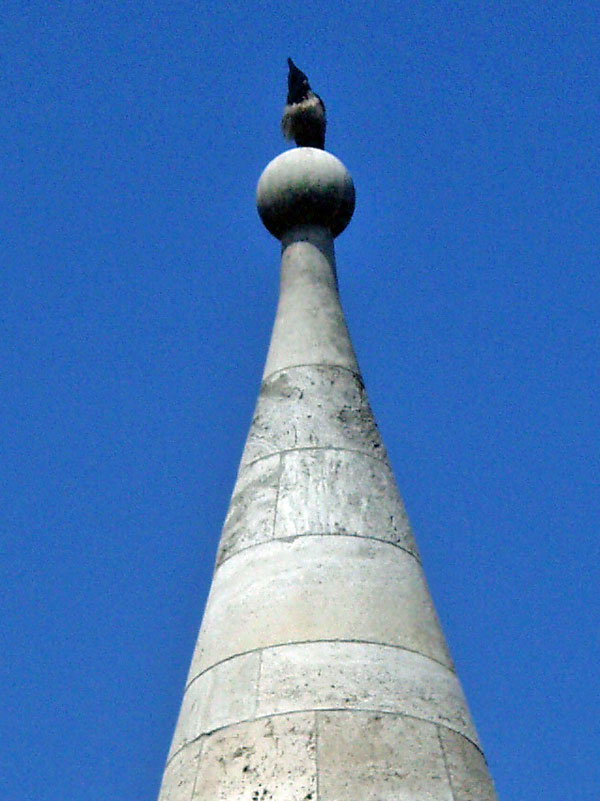 Another spire, with a real raven perched on it (but no ring in its beak).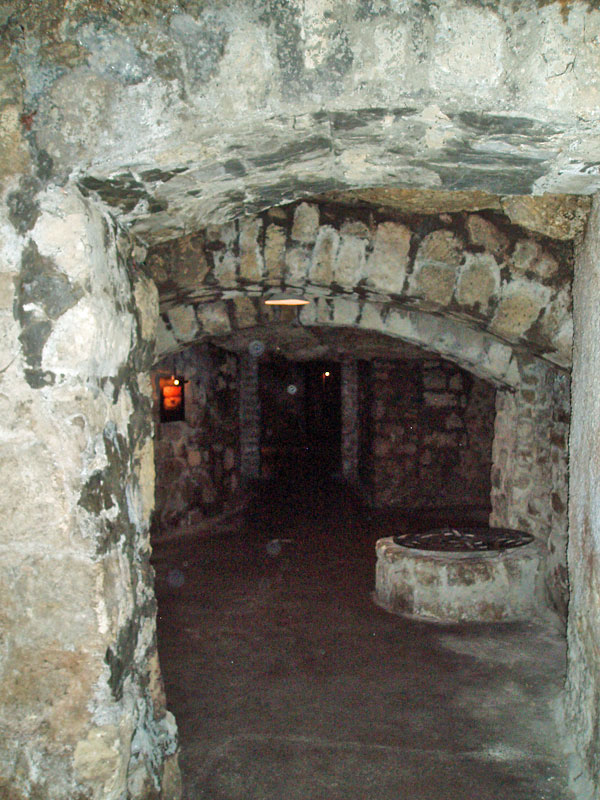 The labyrinth under Buda Castle.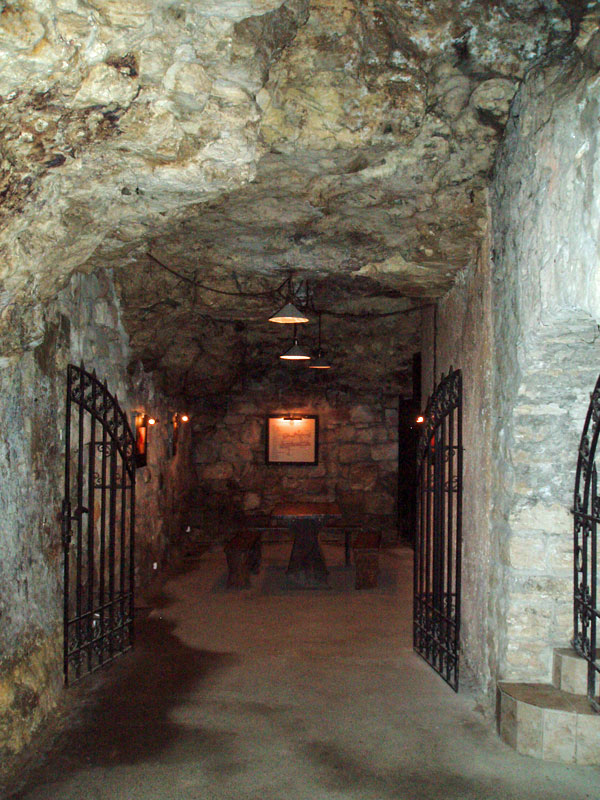 Entrance to the labyrinth.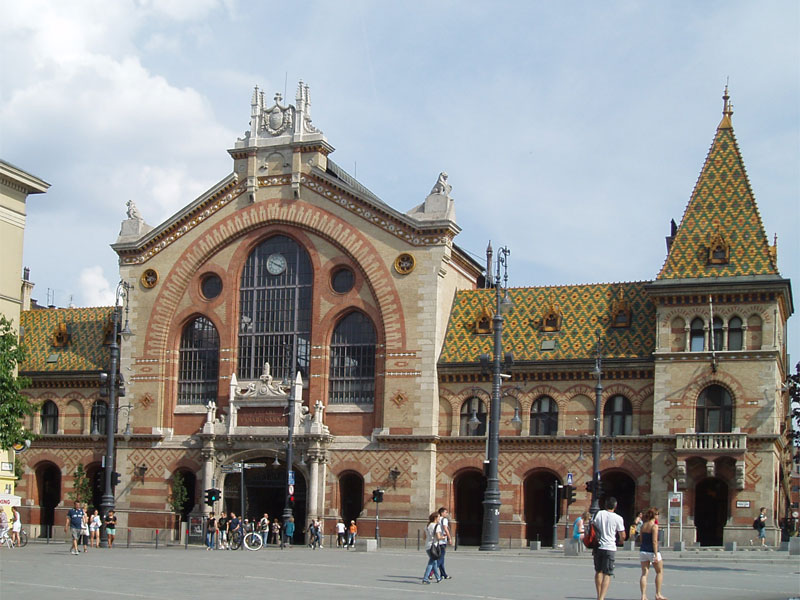 The Central Market Hall at the far end of Váci utca.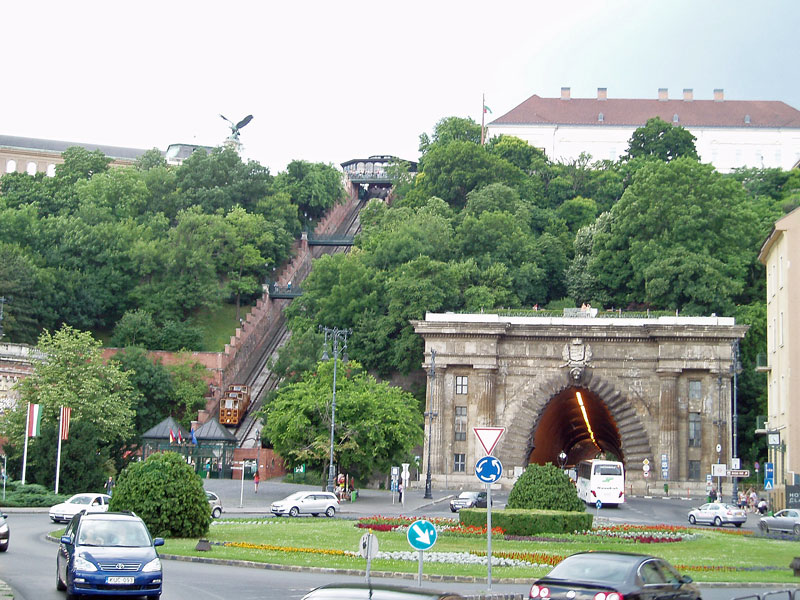 The funicular, and the tunnel under Castle Hill.
Night view of the chain bridge from the hotel.