Biallaid, July–August 2008
Saturday 26 July
We stayed at Biallaid, just outside Newtonmore.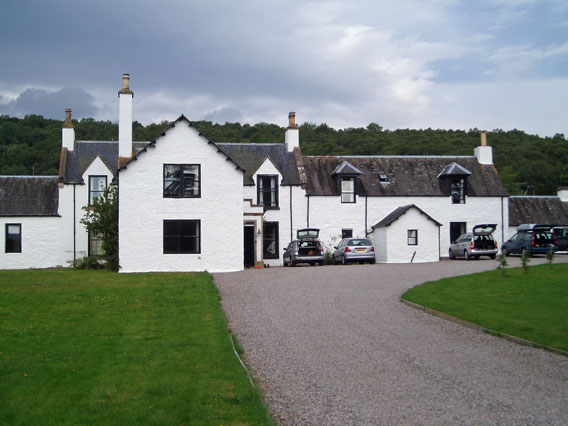 Sunday 27 July
Climbed Geal Charn in the Monadh Liath range.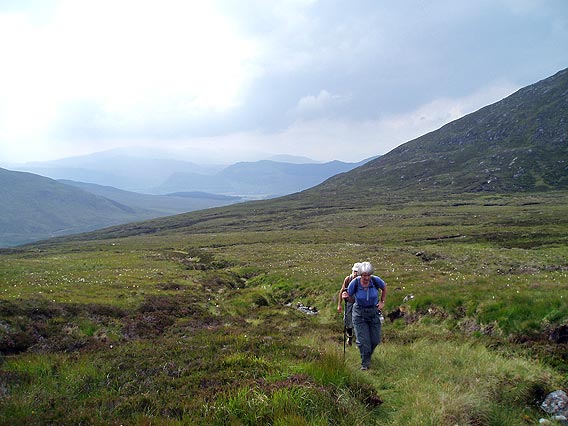 Pat on the path up Geal Charn.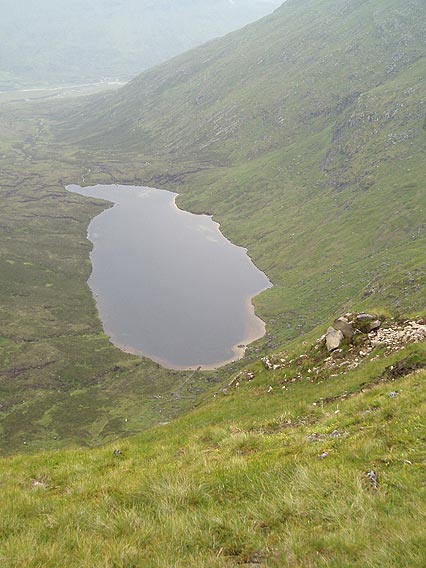 Lochan a' Choire from the summit of Geal Charn.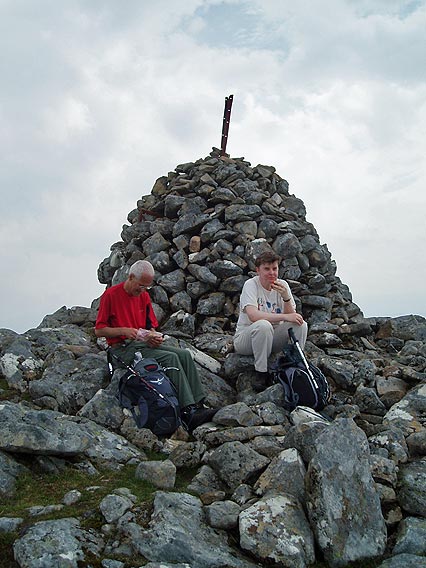 Bob G and Alison by the summit cairn.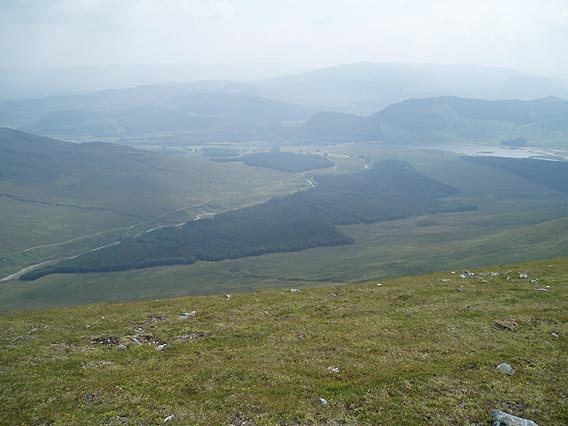 View of the descent into Glen Markie.
Monday 28 July
Climbed Sgor Gaoith and Sgòran Dubh Mór from Glen Feshie.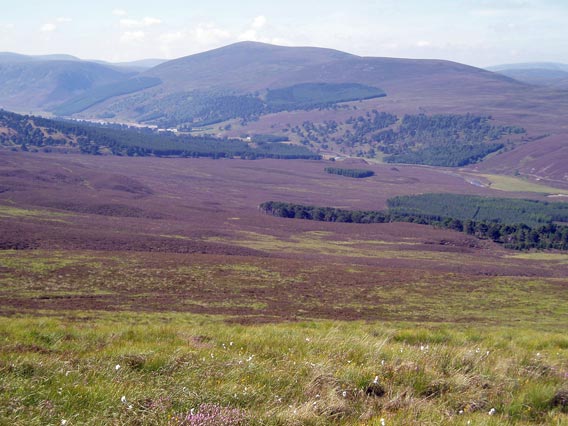 Glen Feshie.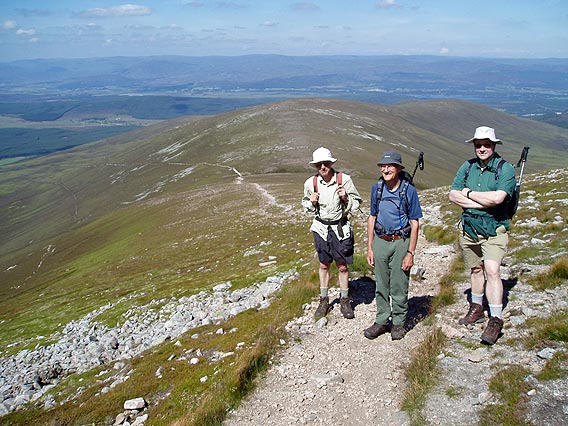 Allan, Bob, Lionel on the path up Sgor Gaoith.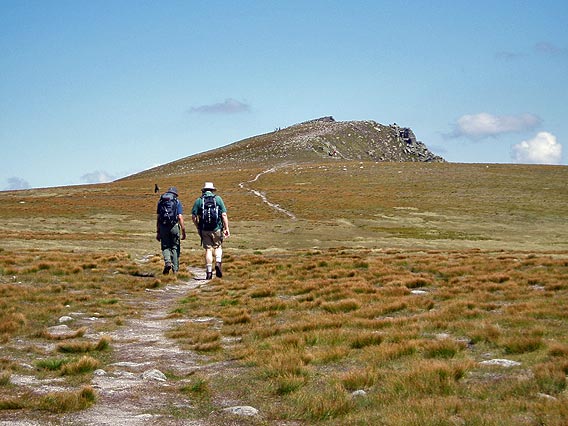 Nearing the summit.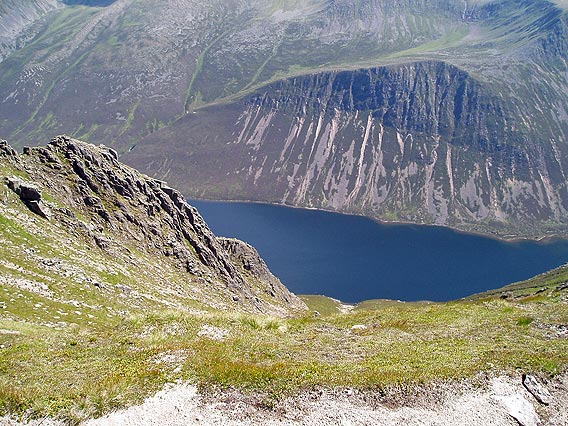 Looking down into Loch Einich.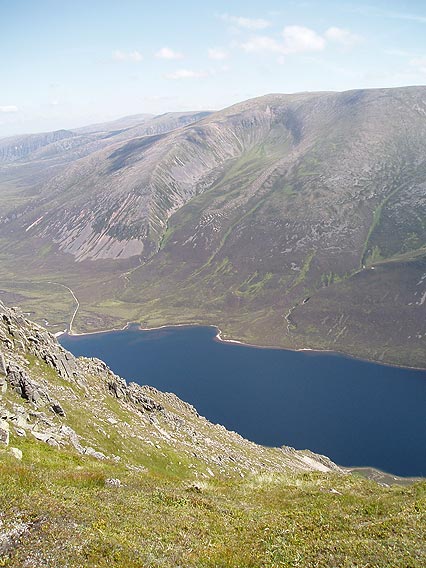 Another view of Loch Einich.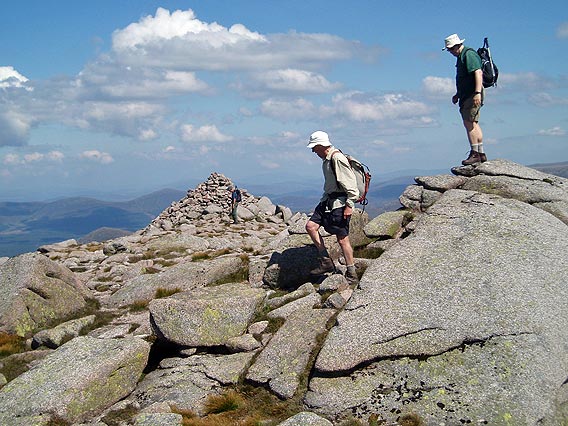 Along the ridge to Sgòran Dubh Mór.
Tuesday 29 July
Climbed Meall a' Bhuachaille (to the north of Loch Morlich).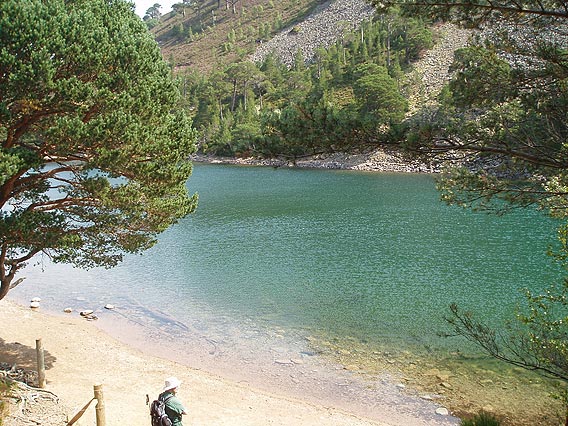 An Lochan Uaine.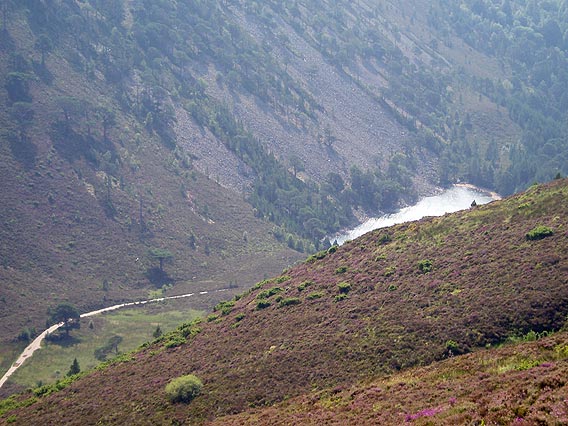 An Lochan Uaine again, from the slopes of Meall a' Bhuachaille.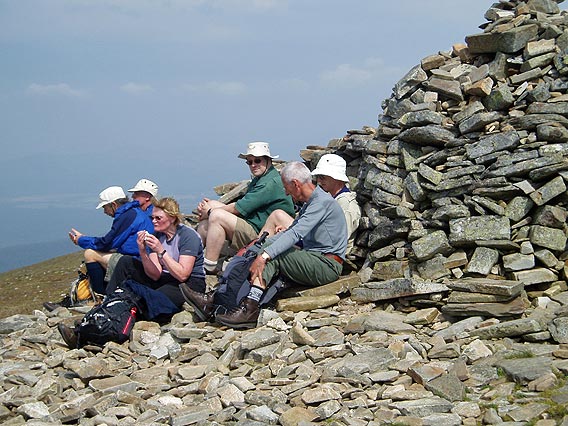 Lunch on Meall a' Bhuachaille: Dick, Gerald, Yvonne, Lionel, Bob, Allan.
Wednesday 30 July
Climbed Braeriach.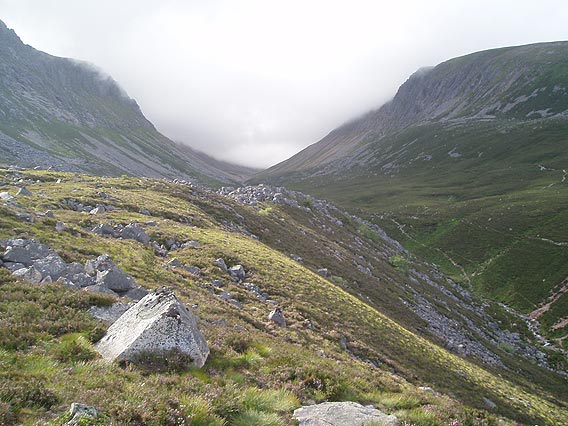 On the path from the Cairn Gorm car park to the Chalamain Gap.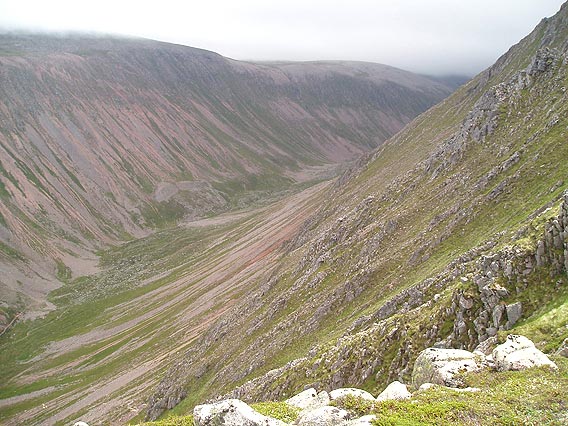 Lairig Ghru from the slopes of Braeriach.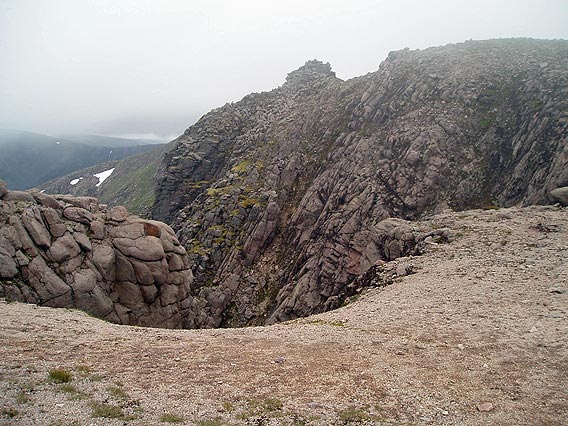 The cliffs of Coire Bhrochain, near the summit of Braeriach.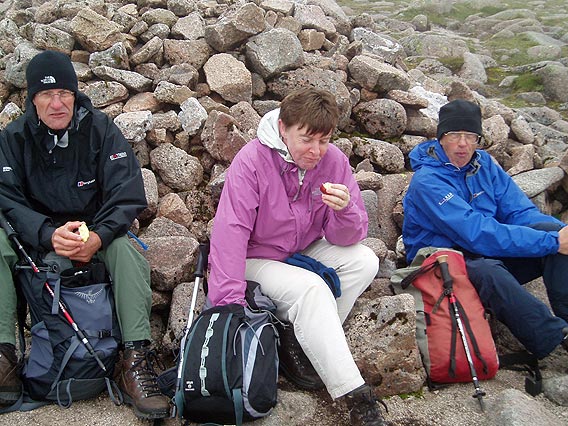 Sheltering from an icy wind on the summit (Bob, Alison, Allan).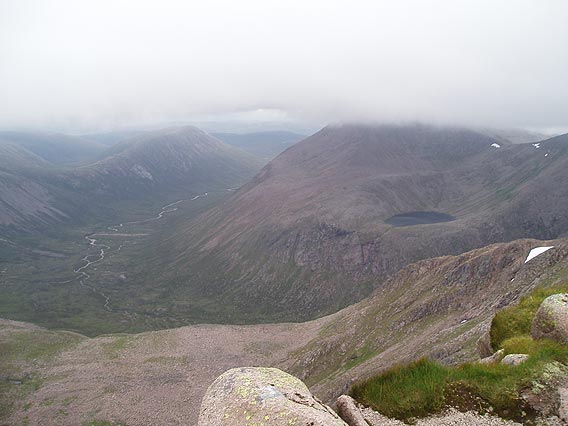 The view south from the summit (Cairn Toul in cloud, Lairig Ghru, River Dee).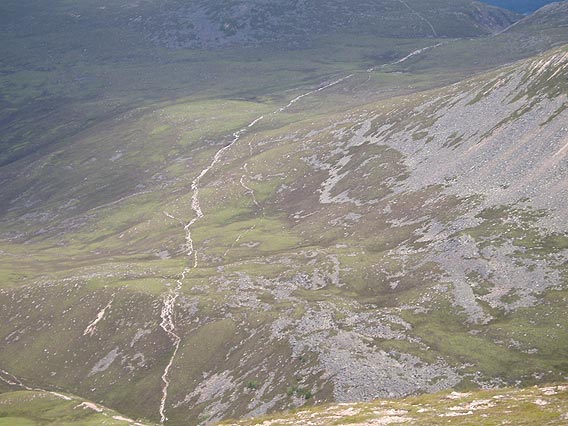 On the descent, looking across the Lairig Ghru to the path up to the Chalamain Gap.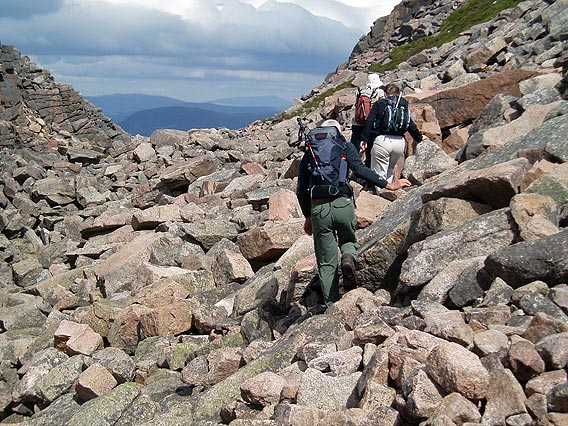 Boulder field in the Chalamain Gap.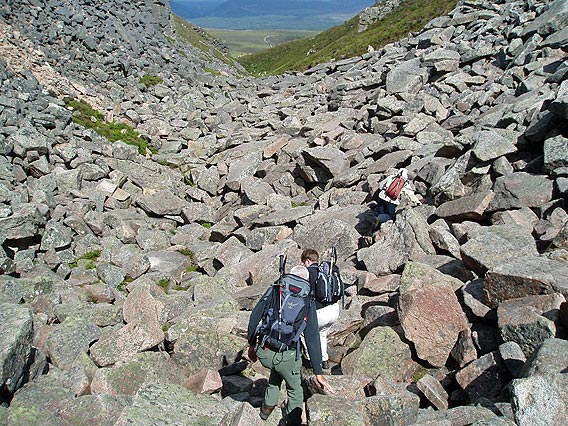 Further along the boulder field.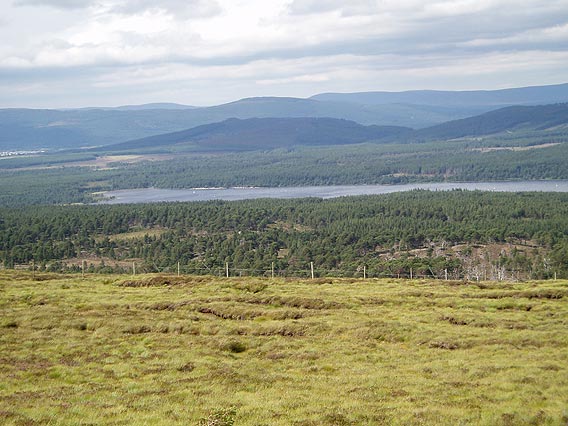 Nearly back to the car park: Loch Morlich and the Rothiemurchus forest.
Thursday 31 July
Climbed Cairn Gorm.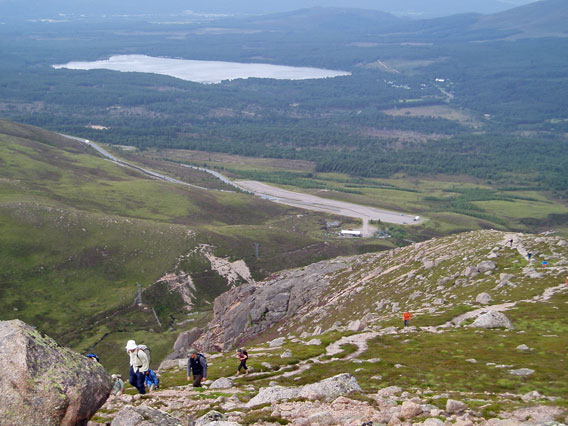 Start of the climb, looking back to the Coire na Ciste car park and Loch Morlich.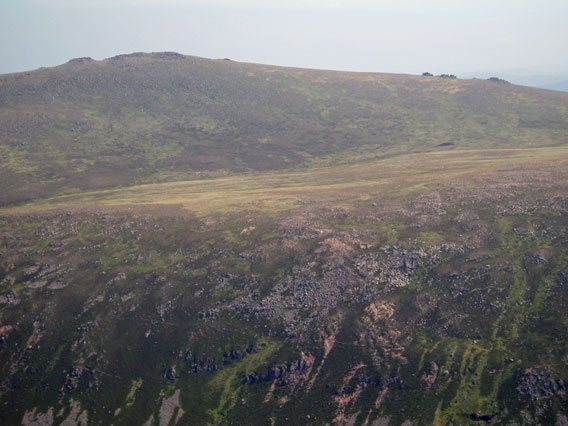 From Cairn Gorm, looking across to the granite tors of Bynack More.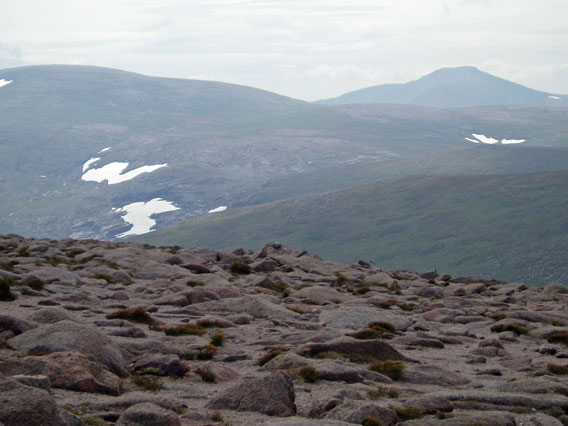 View from the summit towards Ben Macdui.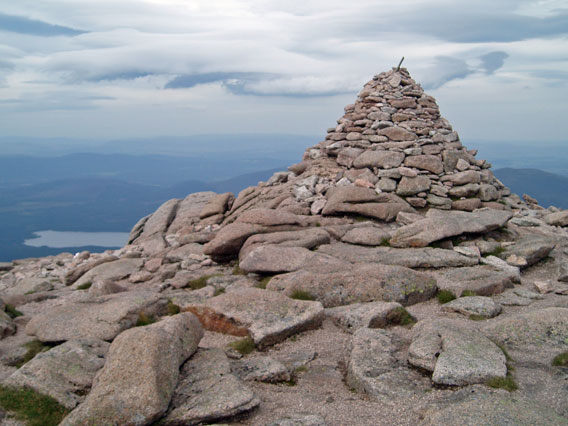 The summit cairn, with Loch Morlich below.
Friday 1 August
After a week of fine weather it turned wet. We went for a low level walk round Loch an Eilein in the Rothiemurchus forest.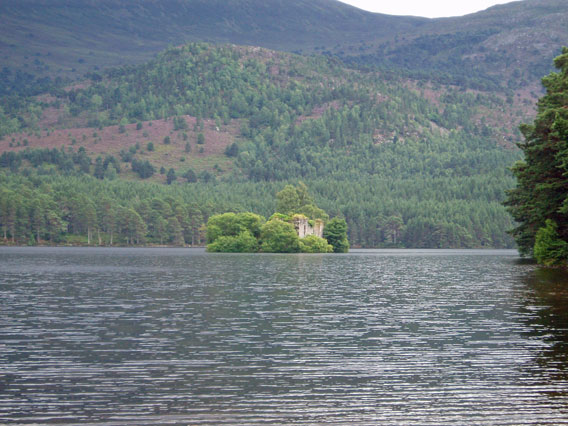 The castle on Loch an Eilein.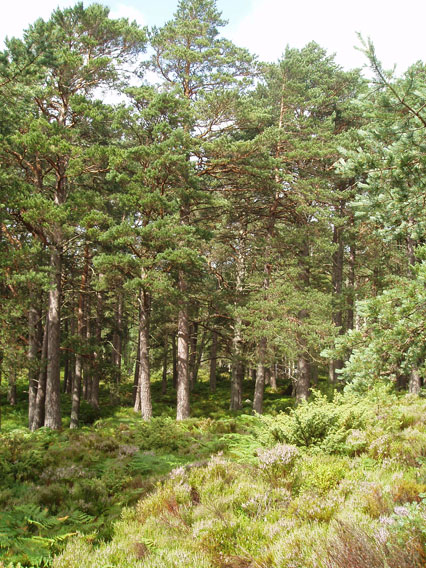 Caledonian pine forest.