If a picture has a red border, move the cursor over it to see an alternative view.
Dordogne, 23–27 June 2010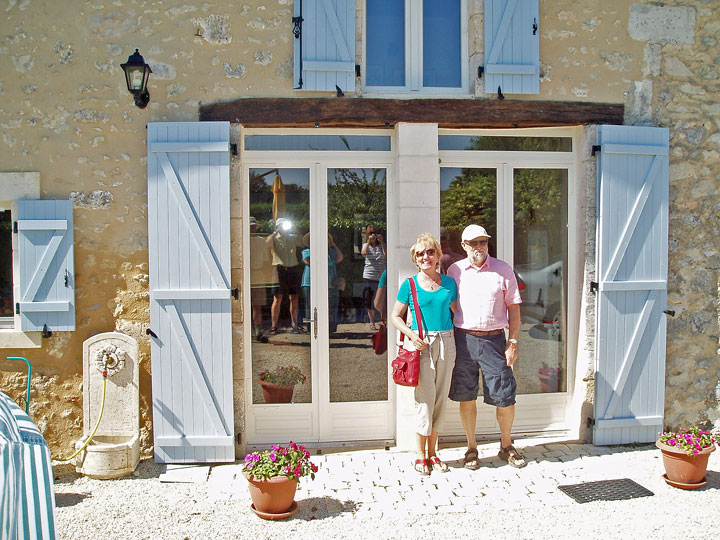 We stayed with Val and Martyn at their home near Brantôme.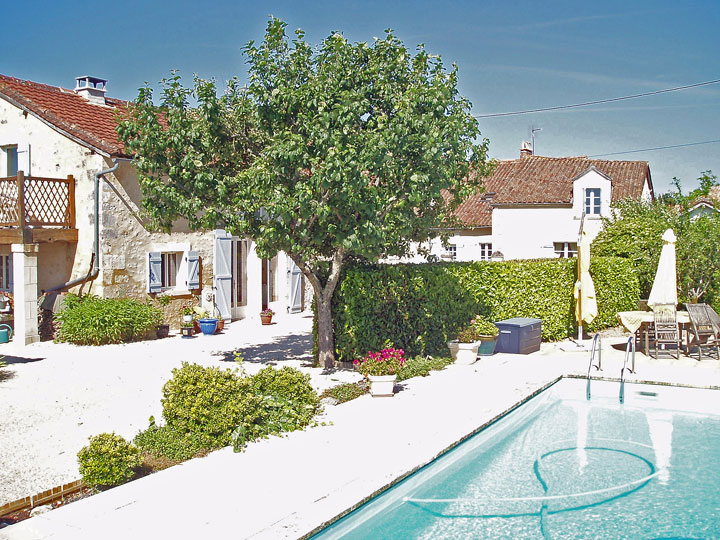 View of the house from the pool.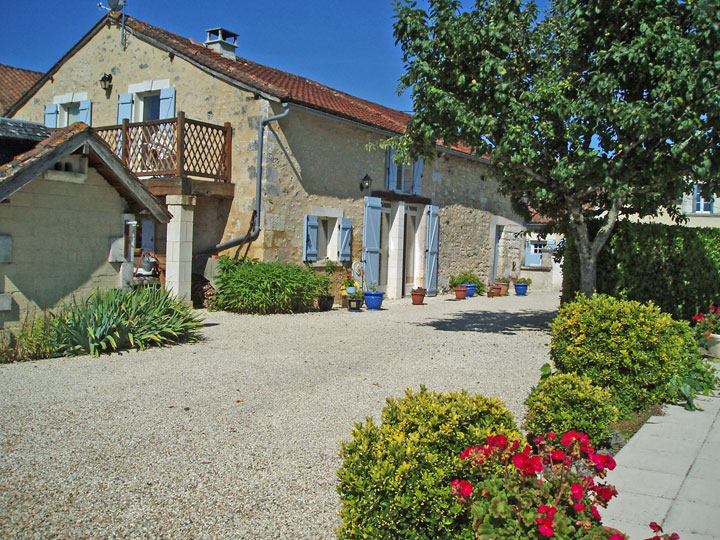 More views of the house.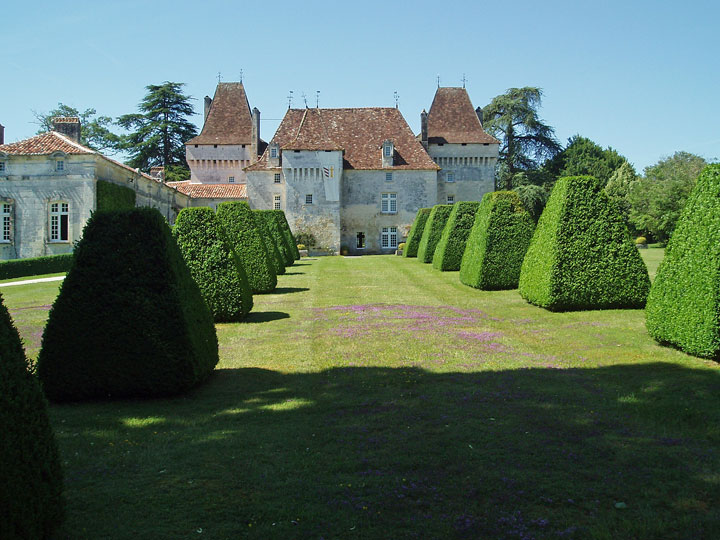 Château de Beauregard at Saint Pardoux de Mareuil.
Prehistoric cave dwellings at Saint Pardoux. The holes in the floor were cellars for grain storage.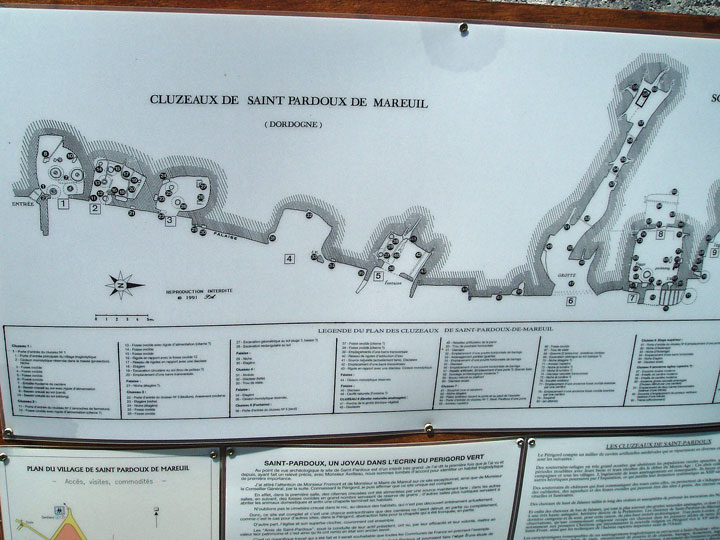 Plaque showing a plan of the caves hollowed out of limestone cliff.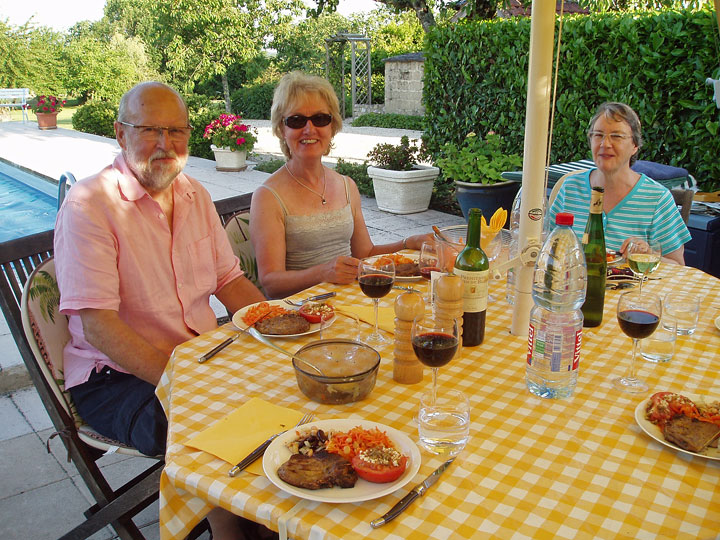 Alfresco dinner at the poolside.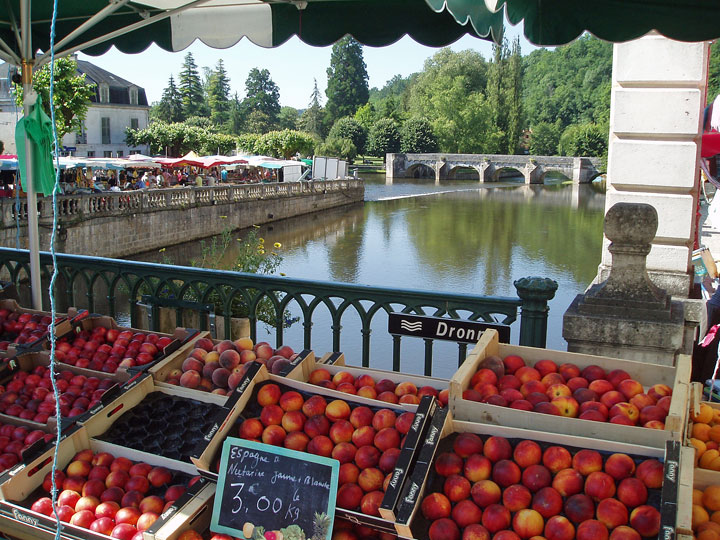 Market day in Brantôme.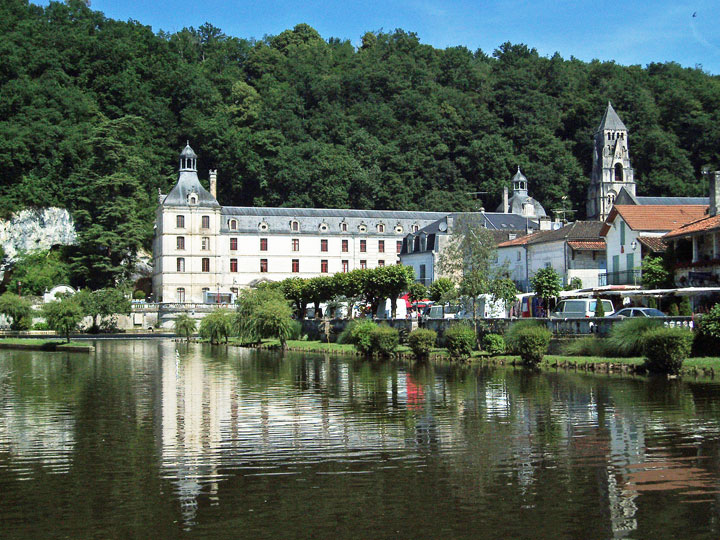 The Abbey of Brantôme.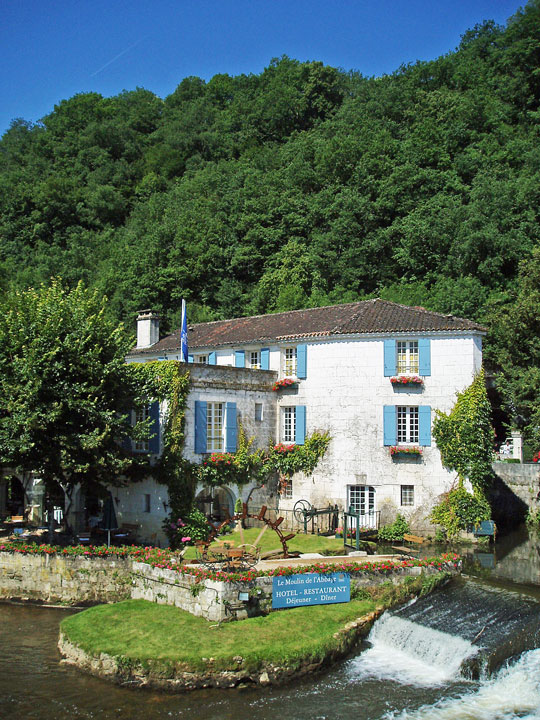 The abbey mill, now a pricey hotel and restaurant.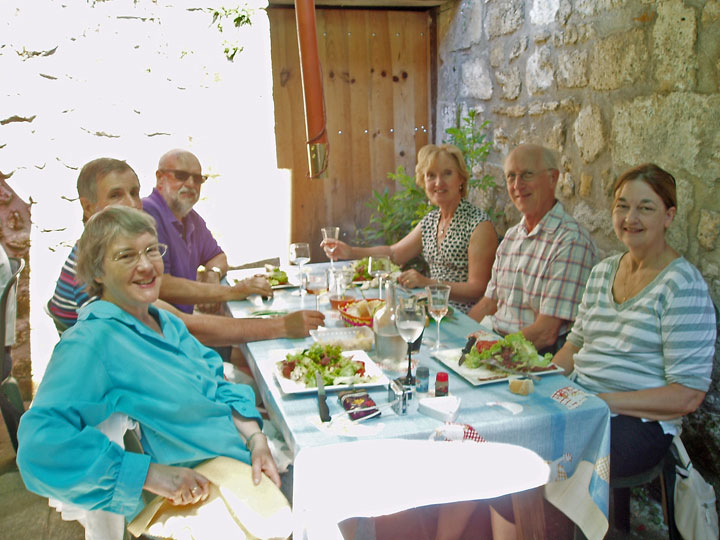 Lunch in the attractive courtyard of a cafe in Brantôme.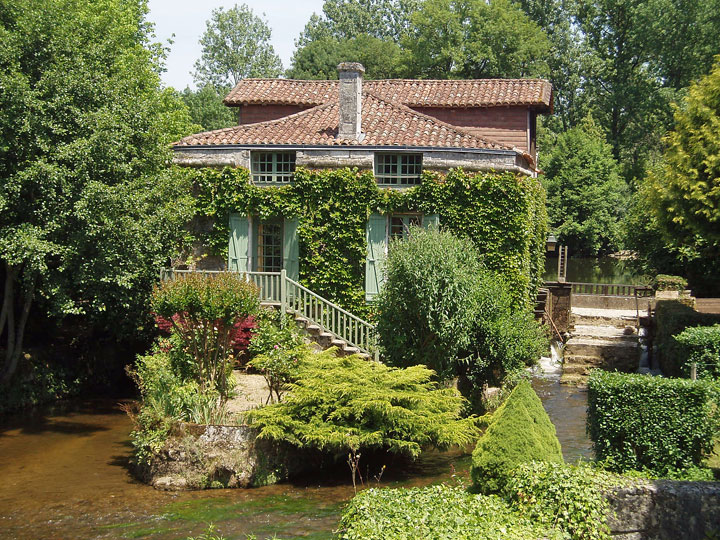 Old watermill at Bourdeilles.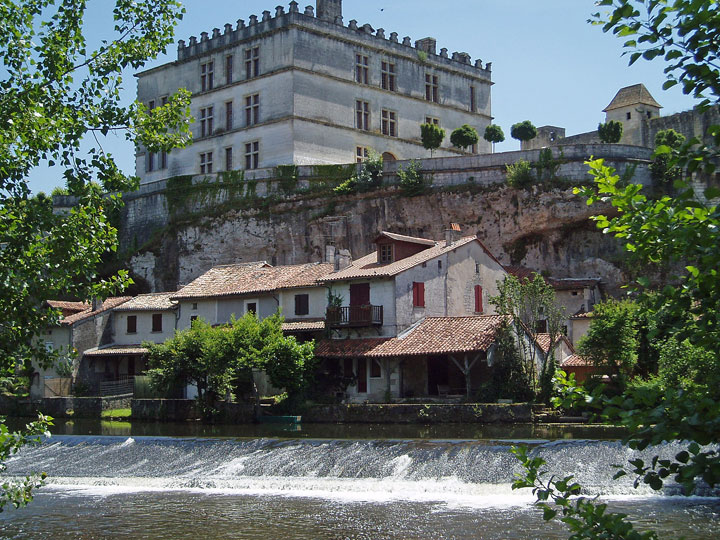 Old houses under the castle walls, Bourdeilles.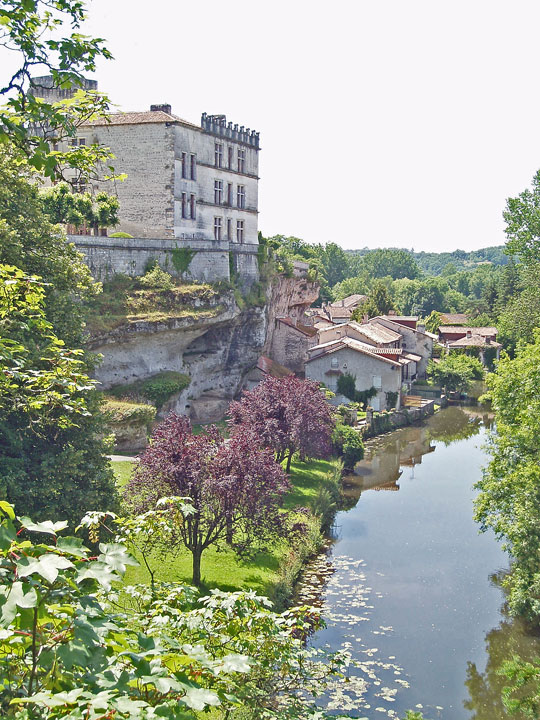 Almost the same location, seen from above.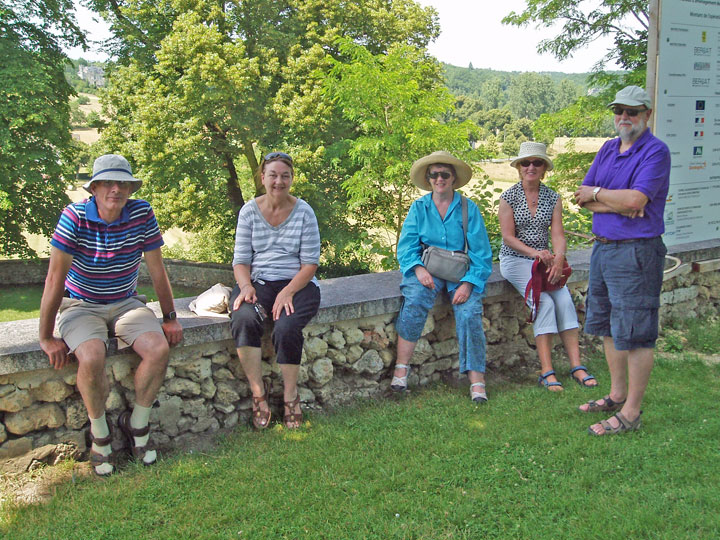 Our group, resting in the shade.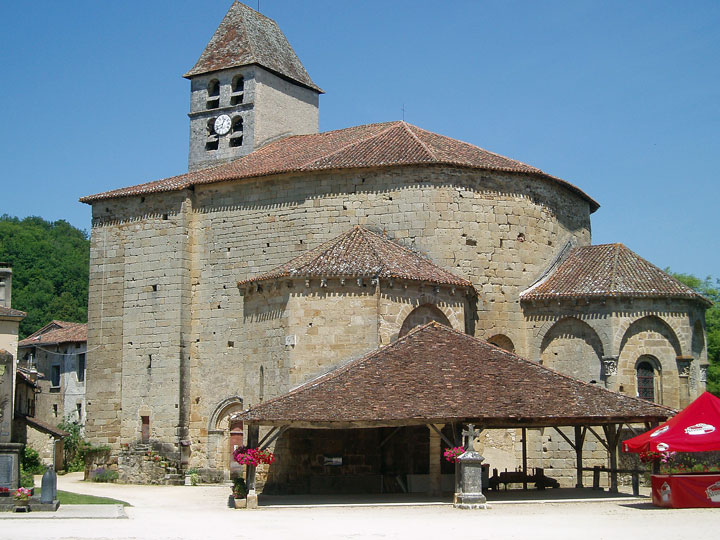 The church in the picturesque village of Saint Jean de Côle.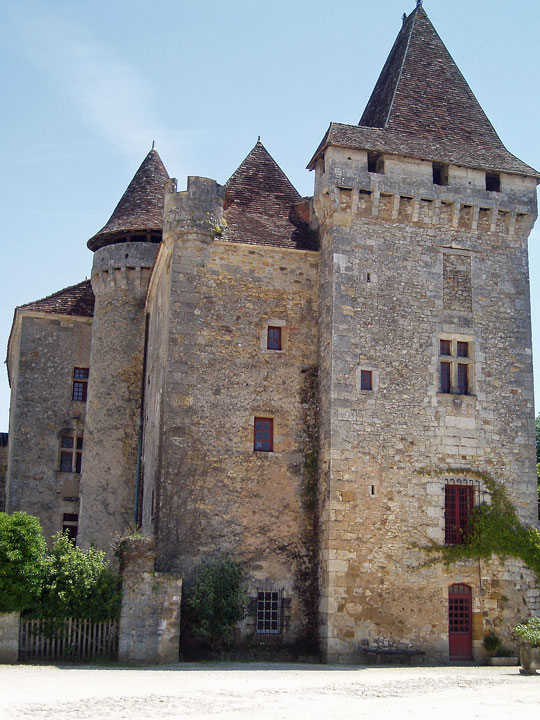 Château of Saint Jean de Côle.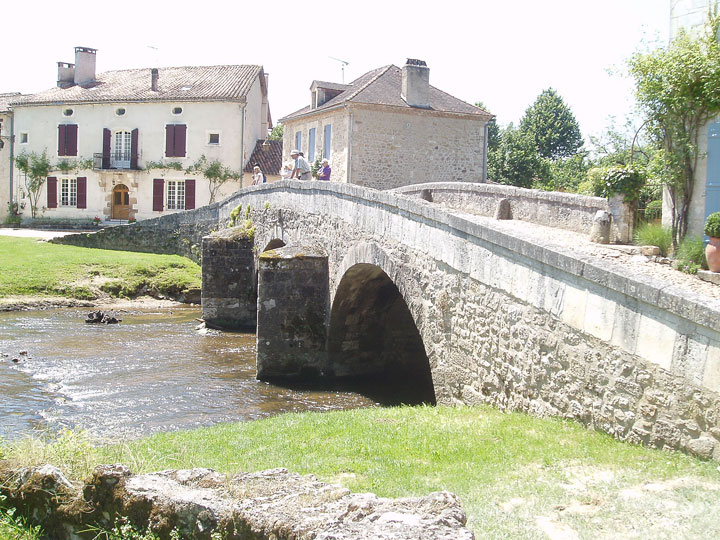 The old bridge at Saint Jean de Côle.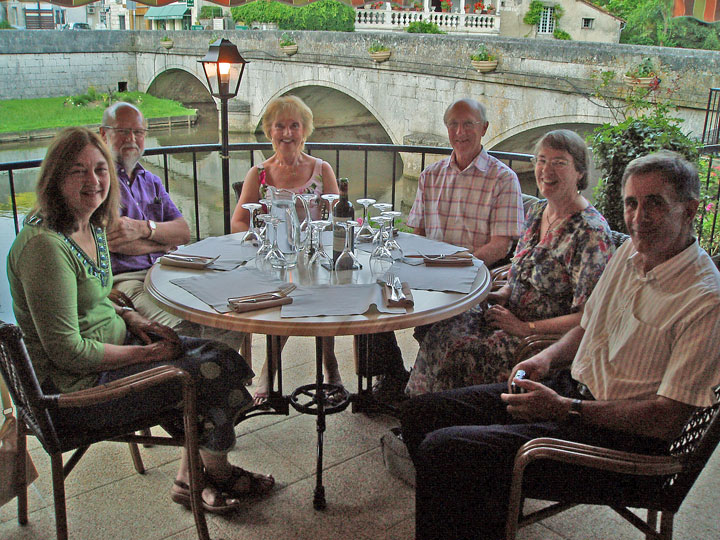 Dinner at the elegant riverside restaurant Charbonnel in Brantôme ...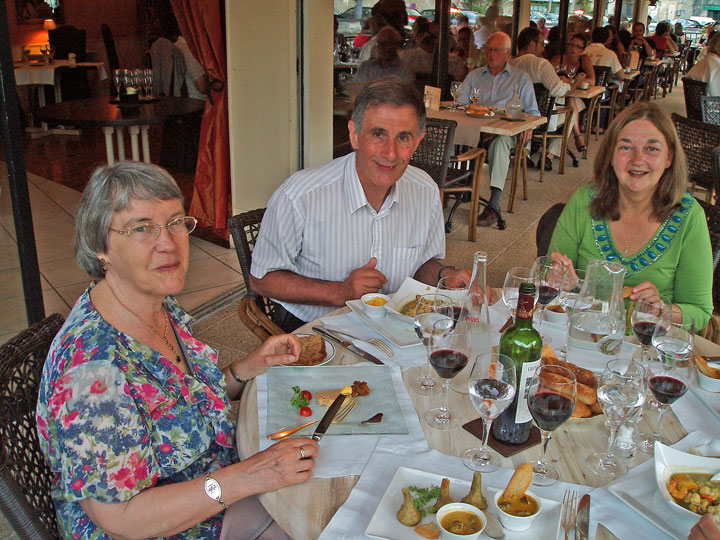 ... Mary had the foie gras, I had escargots for starters.