Greece, October 2013
Athens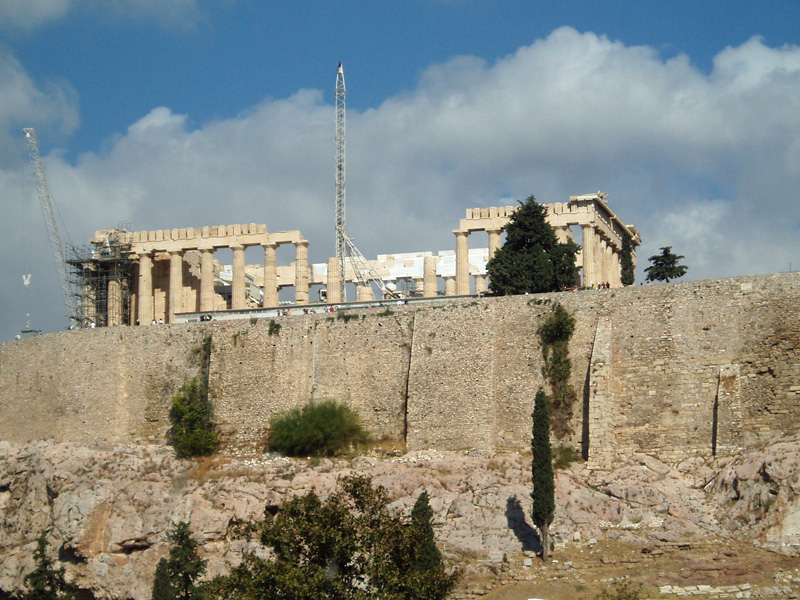 View of the Acropolis from the New Acropolis Museum, showing the Parthenon being restored (at a glacial pace).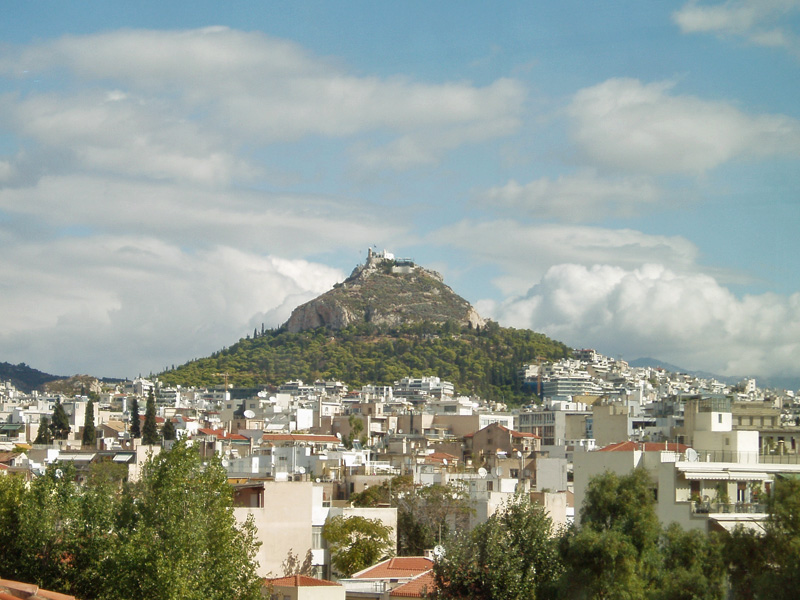 Also seen from the museum, Lykavittos hill with the chapel of Agios Georgios on top.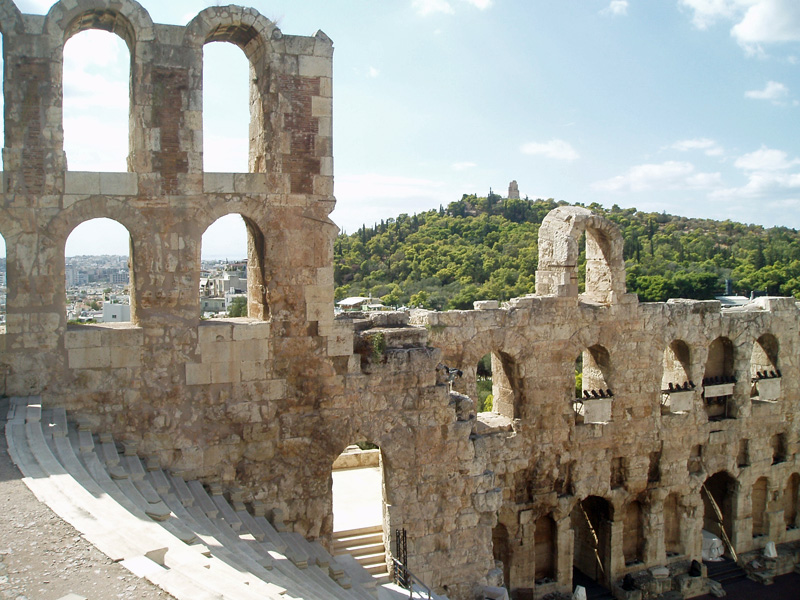 Amphitheatre on the slopes of the Acropolis.
Temple of Athena on the Acropolis.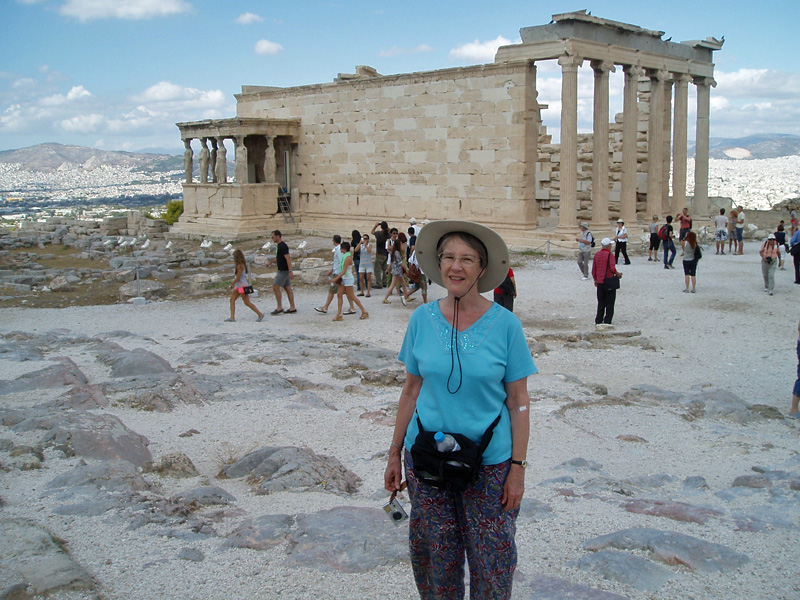 Mary by the Temple of Athena.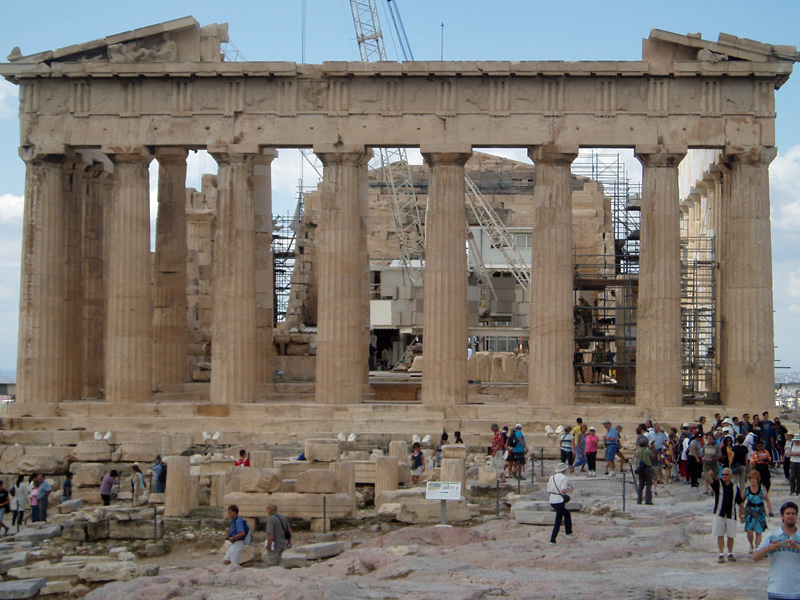 Crowds around the Parthenon.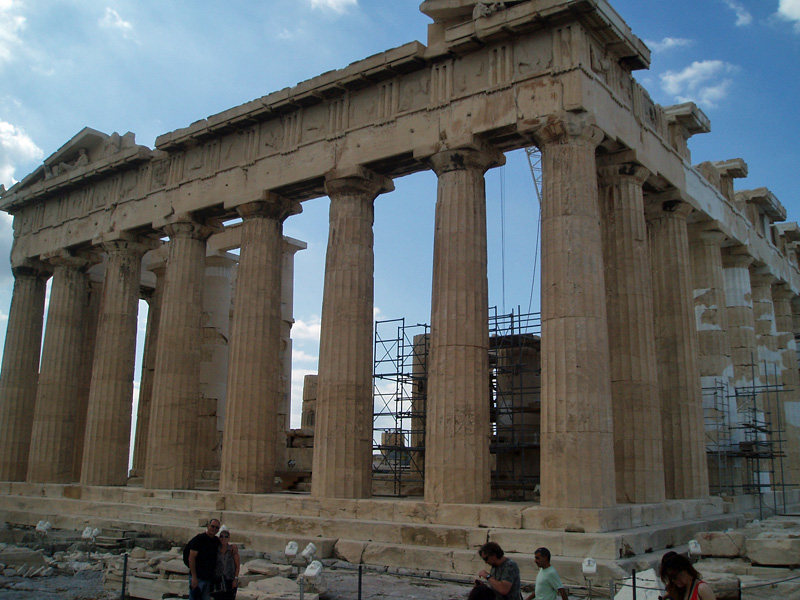 Another view of the Parthenon.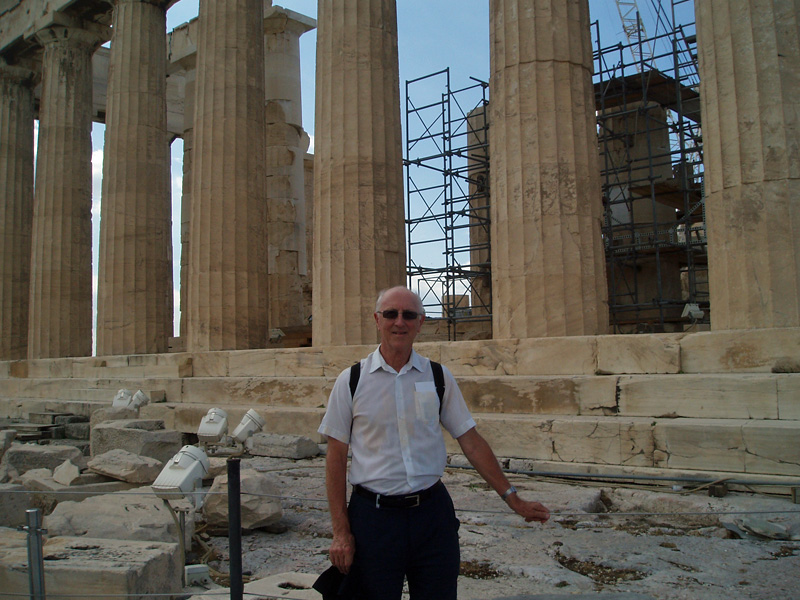 Chris by the Parthenon.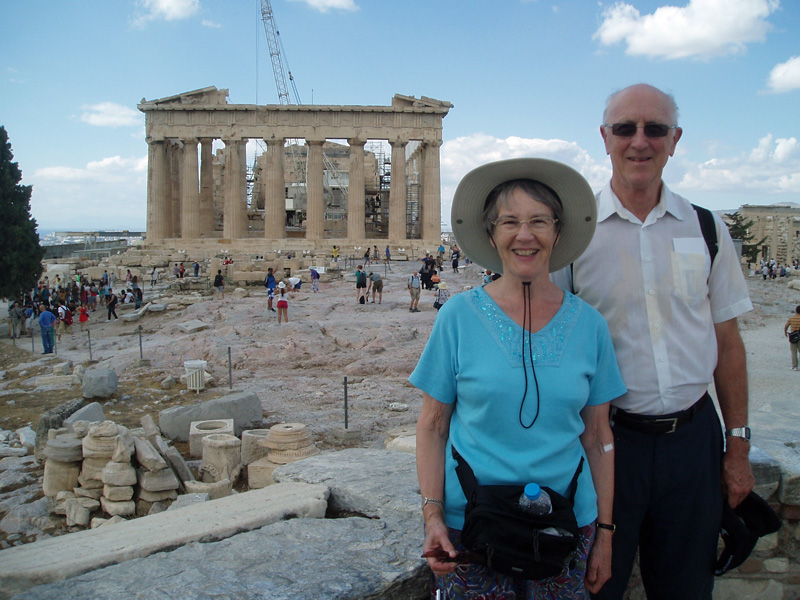 Both of us at the Parthenon.
Mykonos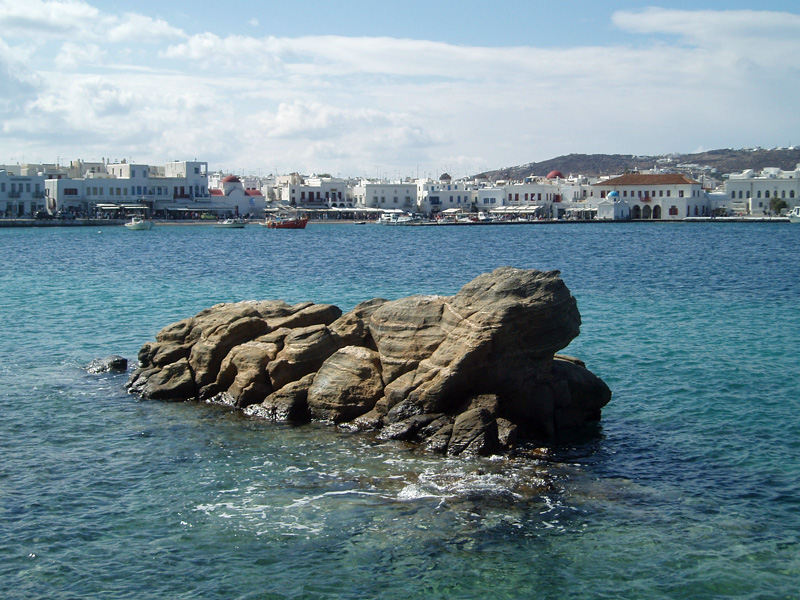 Chora Mykonos (the main town of the island) from across the harbour.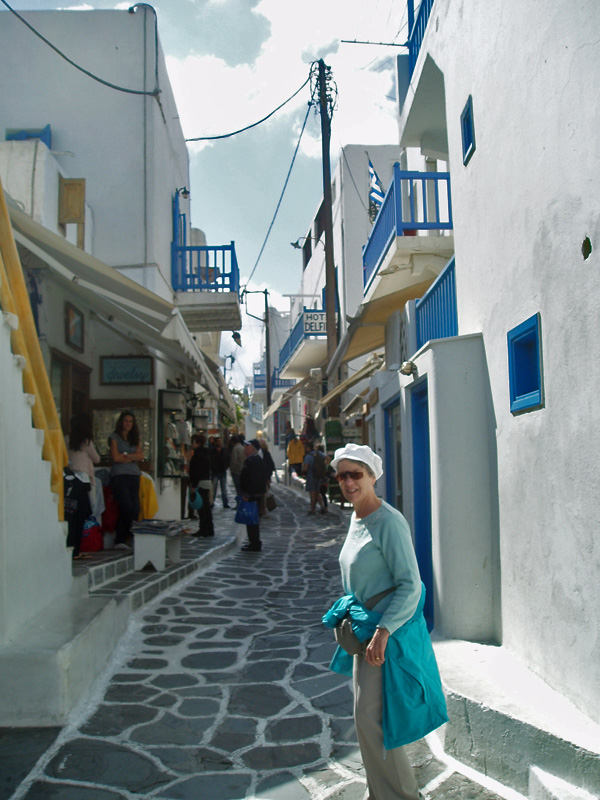 Typical pedestrian street in Mykonos.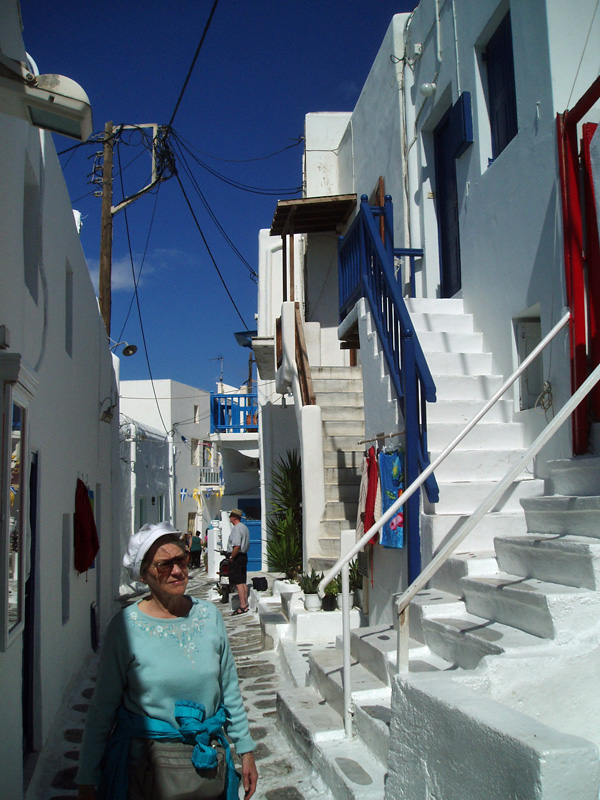 Another corner of Mykonos.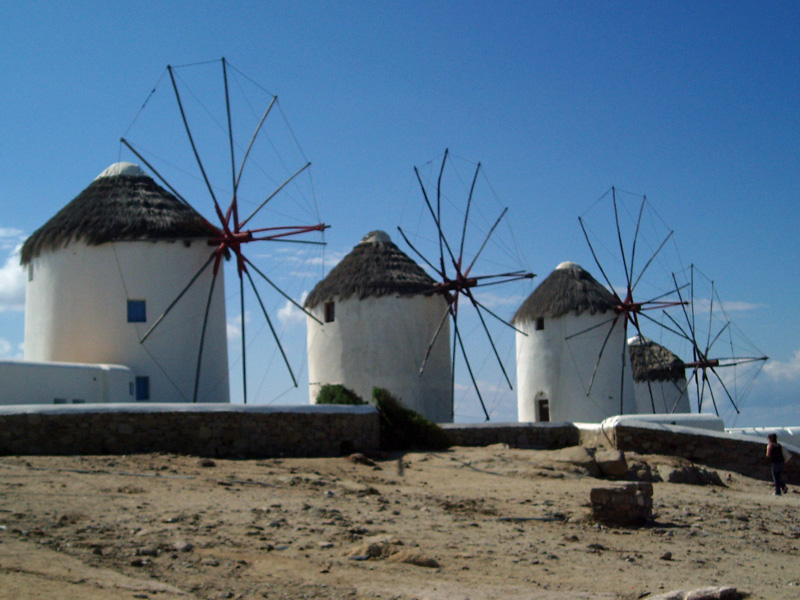 The windmills of Mykonos.
Meteora monasteries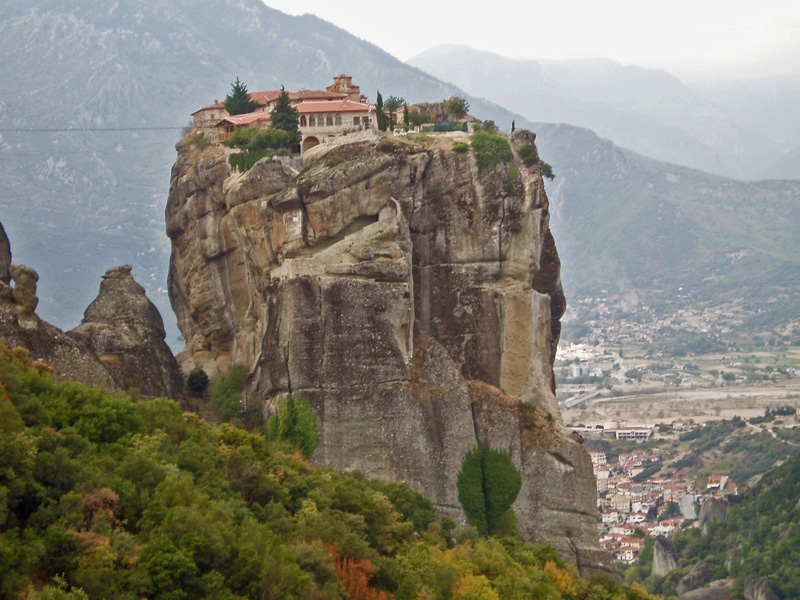 Agia Triada monastery.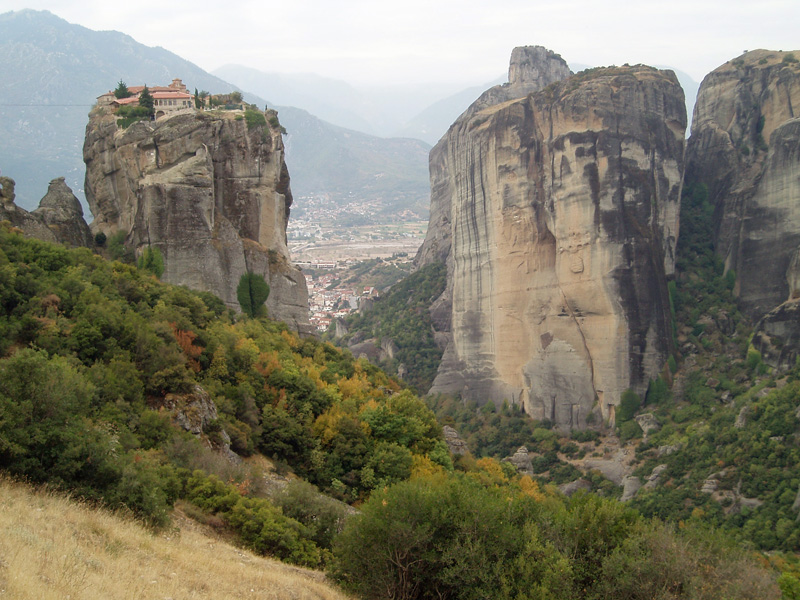 Agia Triada, with the town of Kalambaka in the plain below.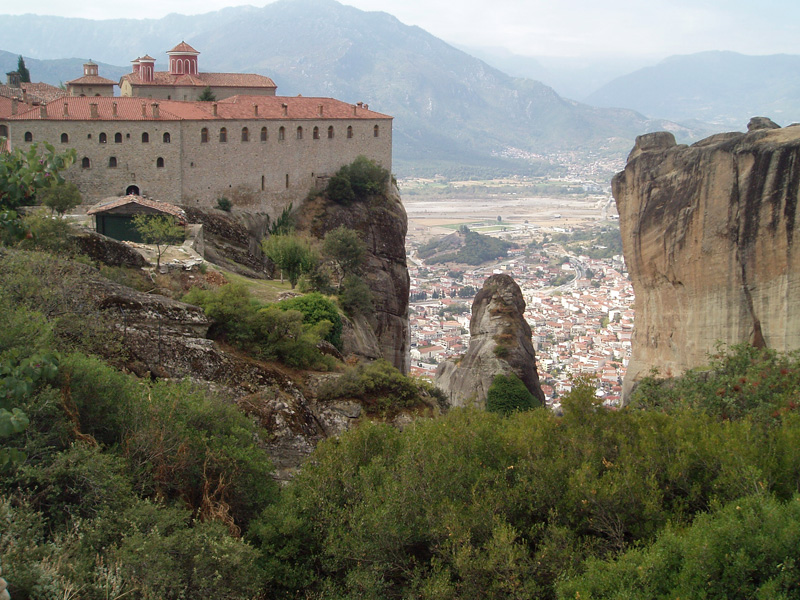 Agios Stefanos monastery.
View from the footbridge leading to Agios Stefanos. Until bridges were built, the monasteries were practically inaccessible.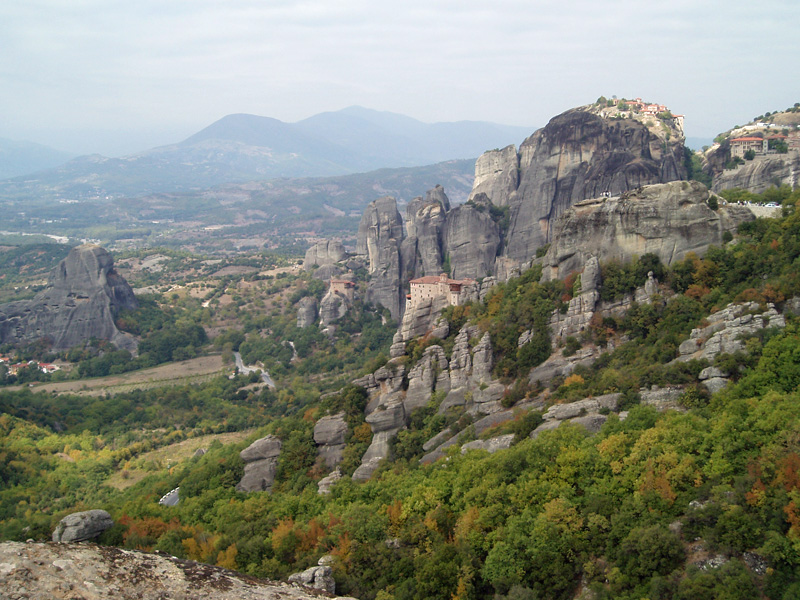 Overview of some of the Meteora monasteries.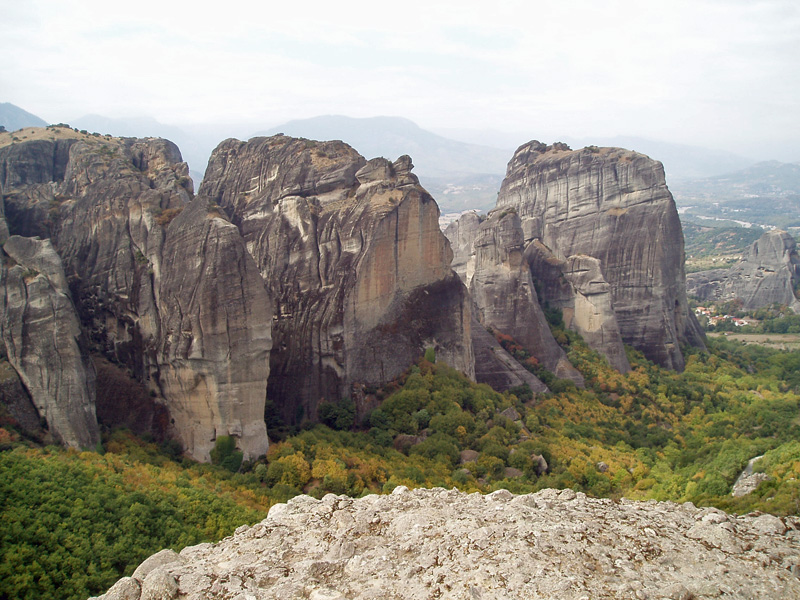 Some of the Meteora monoliths.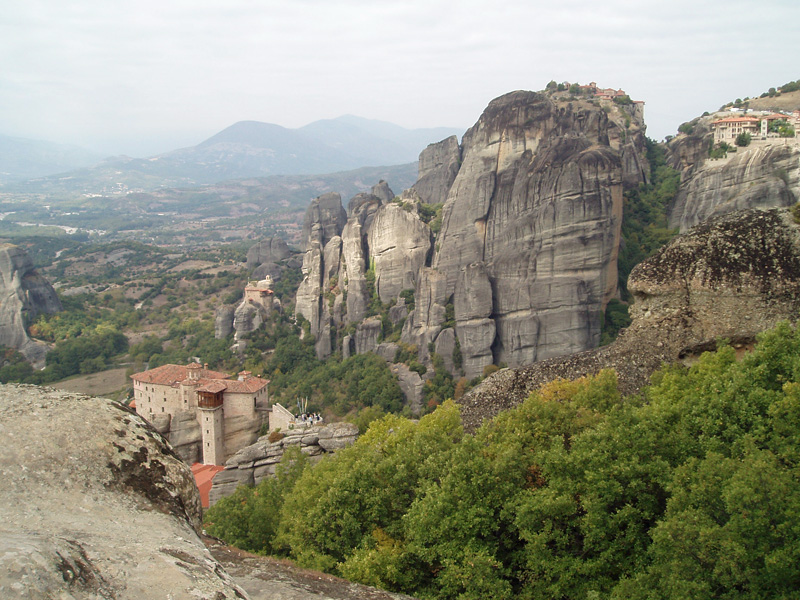 Looking down on the Rousanou monastery.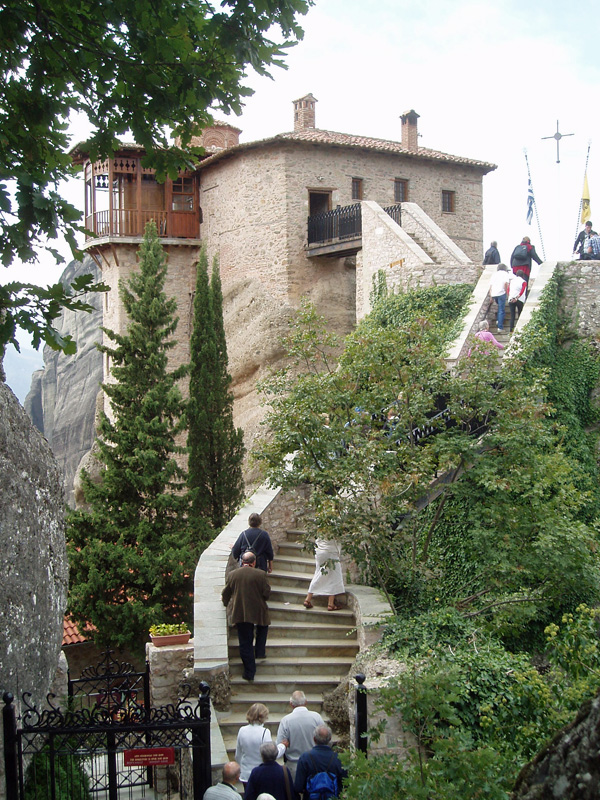 Steps and bridge to Rousanou.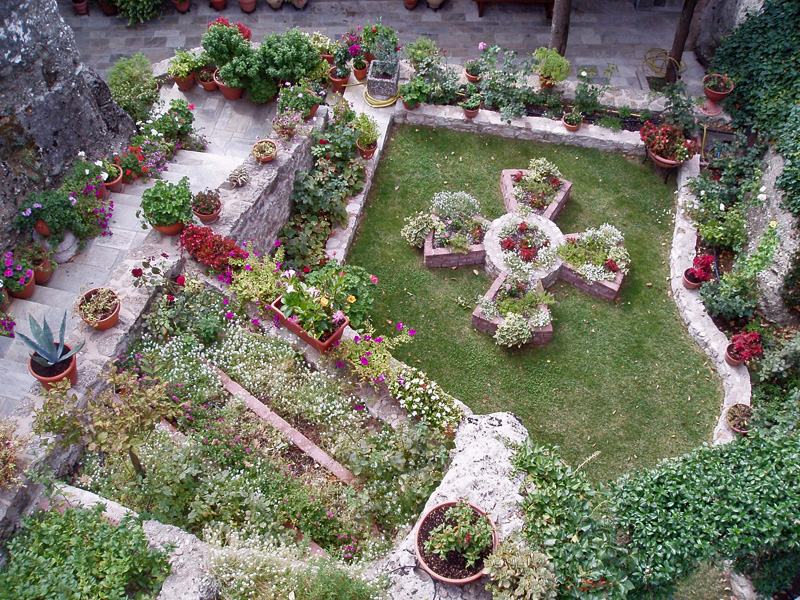 From the bridge, looking down on the monastery garden.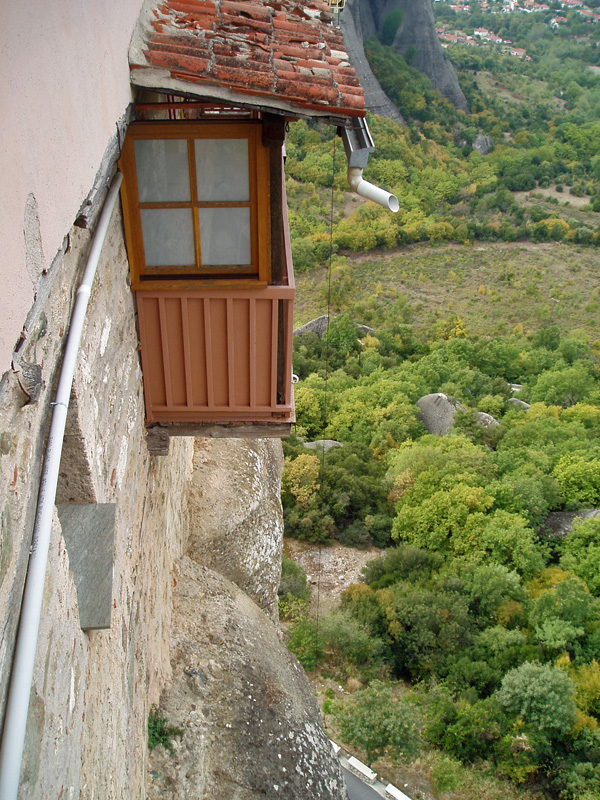 Before the bridge was built, the only access to the monastery for goods or people was to be hauled up in a net from the road far below.
From Kalambaka, looking up to the Agios Stefanos monastery.