Wharfedale, 11 July 2006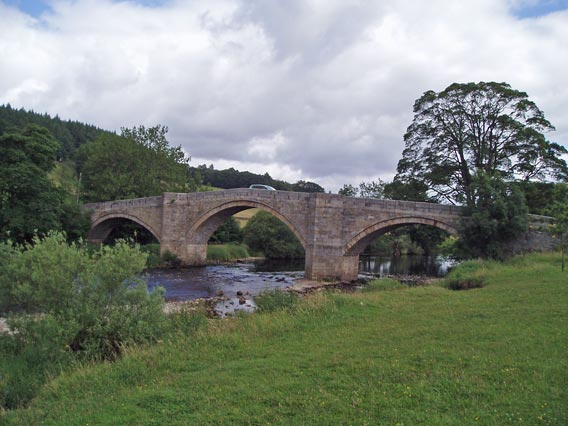 Start of the walk, at Barden Bridge.
The grass is always greener beyond the fence.
The old aqueduct across the Wharfe near Barden, now converted into a footbridge over the river.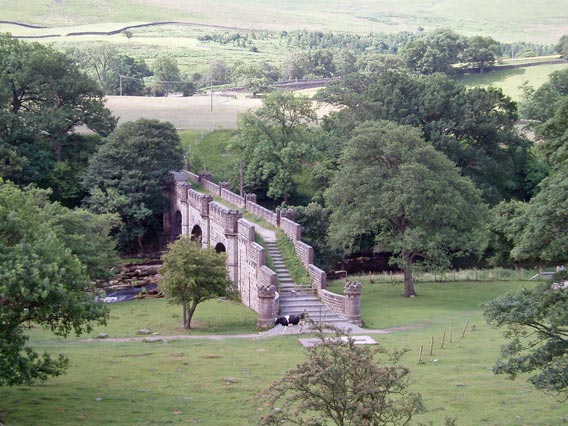 Another view of the aqueduct.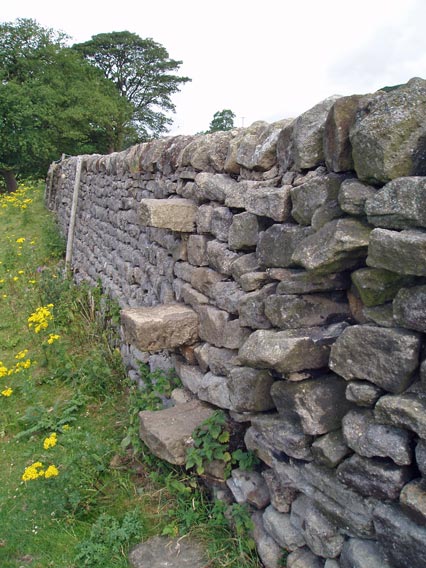 A stile consisting of projecting stone slabs takes the footpath over a drystone wall.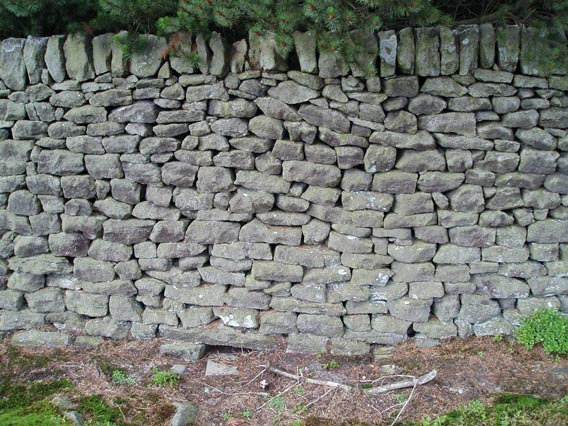 Another finely constructed drystone wall (notice the little drainage channel just to the left of the fallen branch).
The upper slopes of the hill were thick with bilberry bushes covered with delicious berries. If I'd had the time, I could have browsed there all day.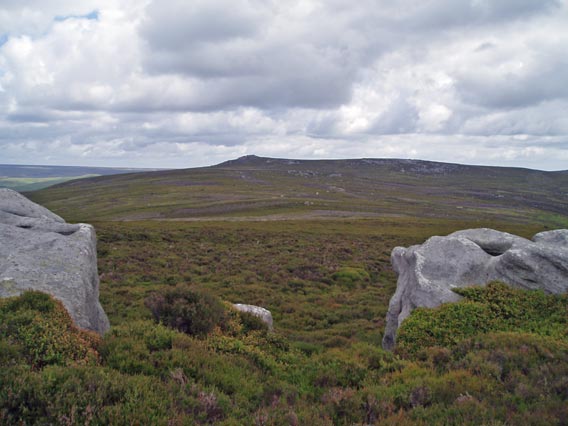 The view from Carncliff Top towards Simon's Seat. (I don't recommend climbing Carncliff Top. There are no paths, and the entire hillside is covered with dense knee-high heather and bilberry plants – very heavy going. The only benefit was that I needed the exercise to get me fit for next week's holiday in Scotland.)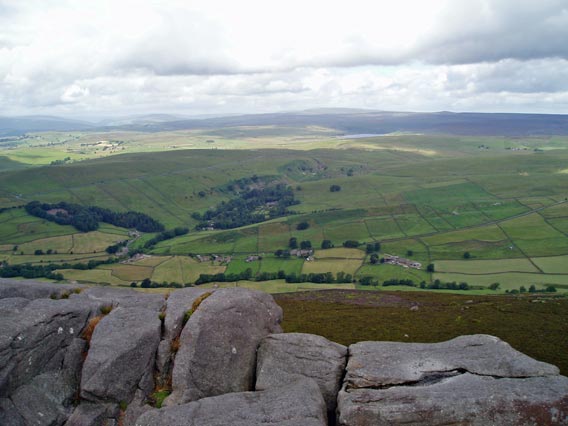 The view northwards from Simon's Seat: the Skyreholme valley, the terraced gardens of Parcevall Hall (in the centre of the picture, surrounded by trees), the gash of Trollers Gill beyond, and the Grimwith reservoir in the distance.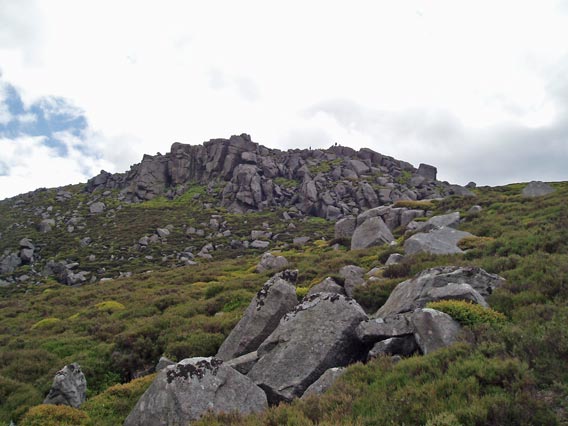 View back towards Simon's Seat, on the descent towards Skyreholme. The dots on the skyline are a party of schoolkids scrambling over the crags.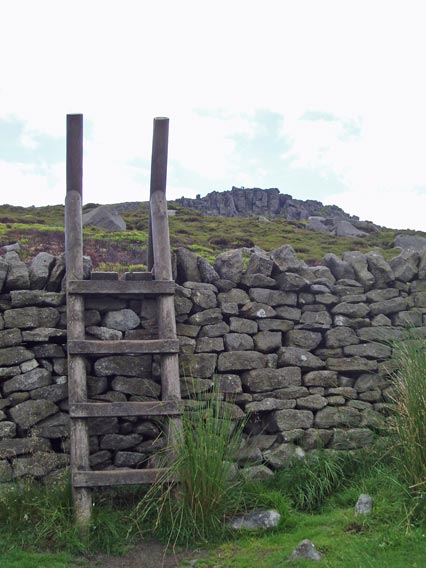 Another sort of stile, with Simon's Seat beyond.