Family pictures, August 2007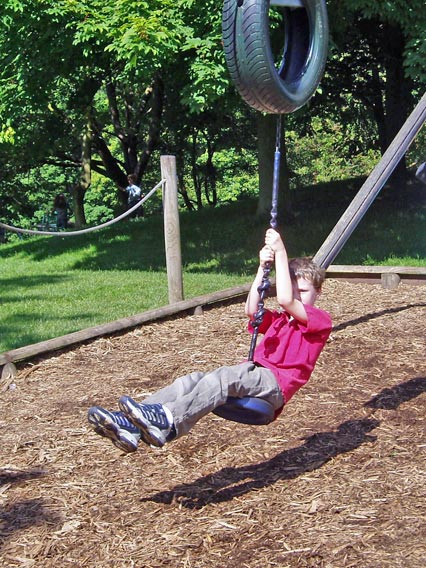 Tom in the adventure playground at Harewood.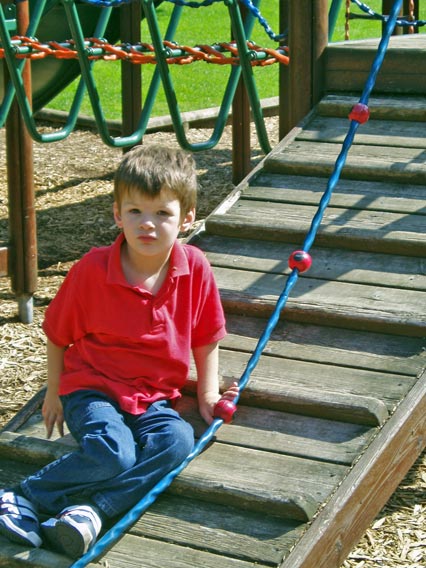 Davy at Harewood.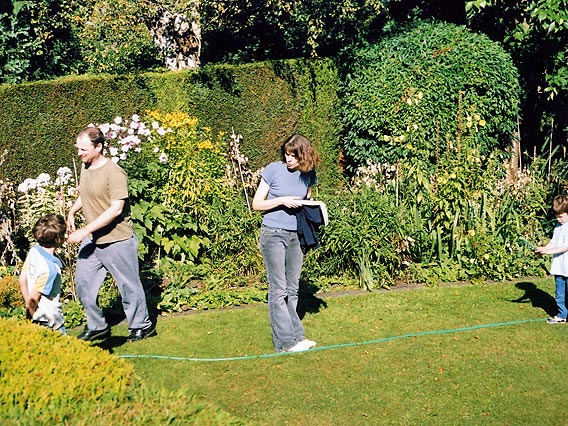 Steve and Jo with the boys, in our garden.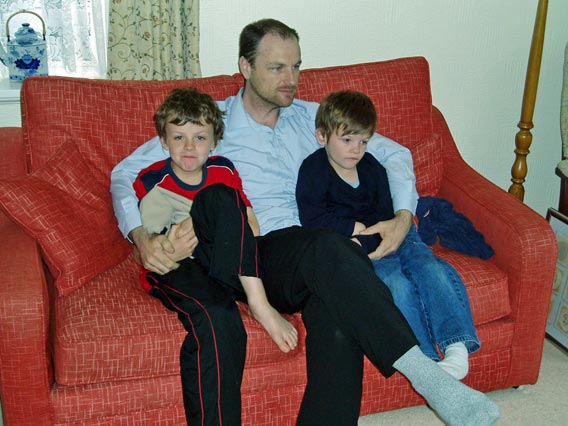 Steve with the boys.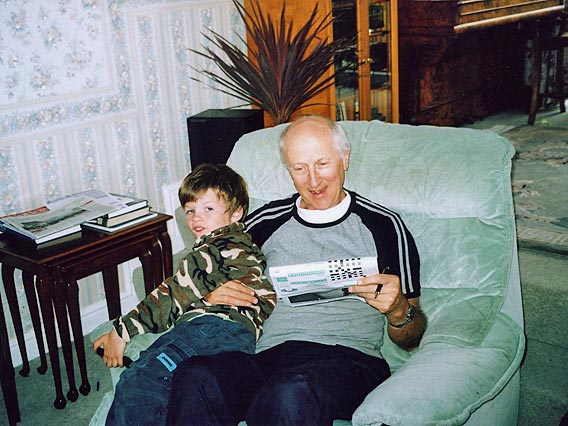 Davy on Granddad's knee.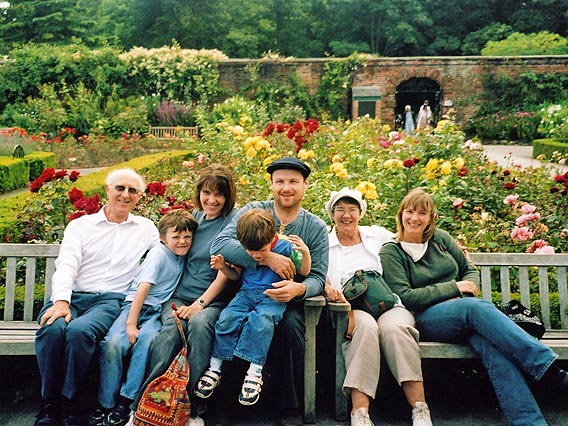 The whole family at Canal Gardens, Roundhay.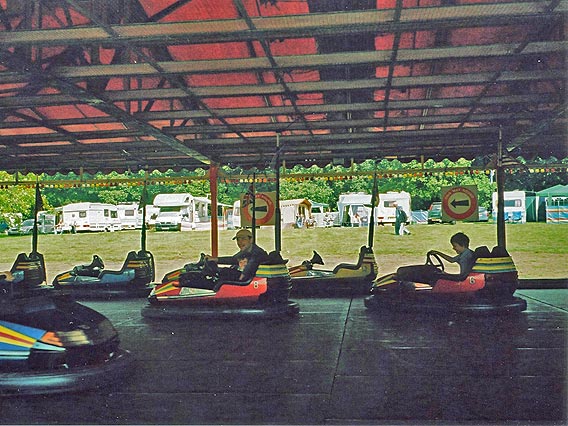 The fair at Harewood: Tom chasing Steve and Davy on the dodgems.
Tom and Liz at Harewood.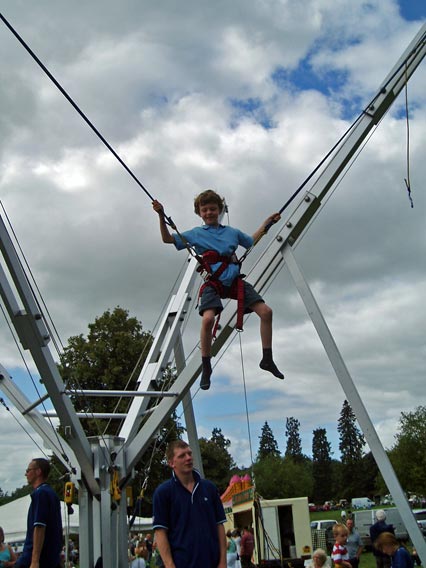 Tom on the bungee/trampoline.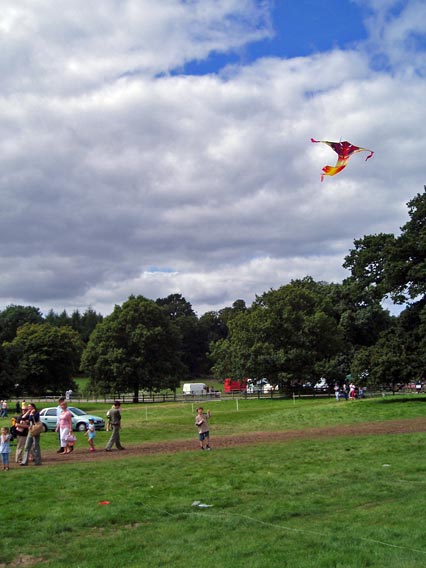 Tom flying his kite.