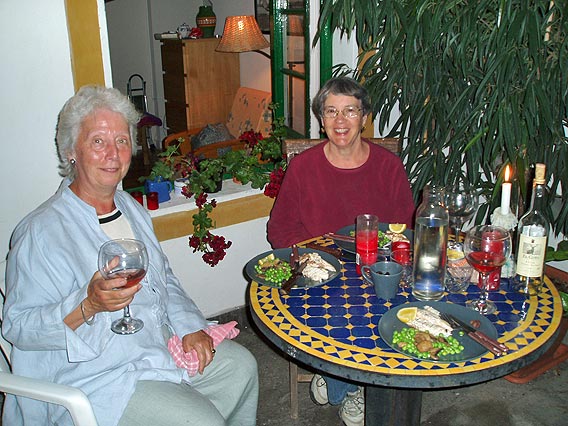 Alfresco dinner (Frances and Mary).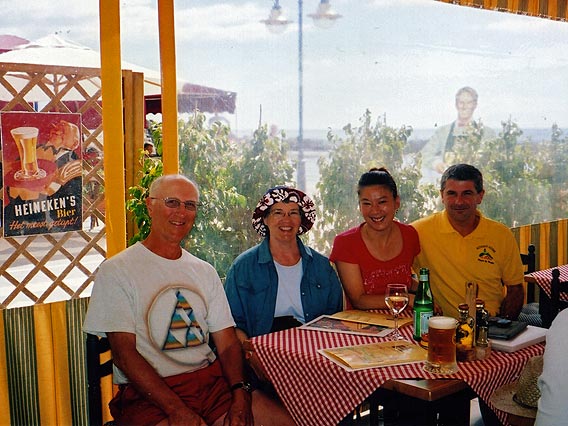 Us with Yineke and Ivan (proprietors of our favourite cafe, La Cicala).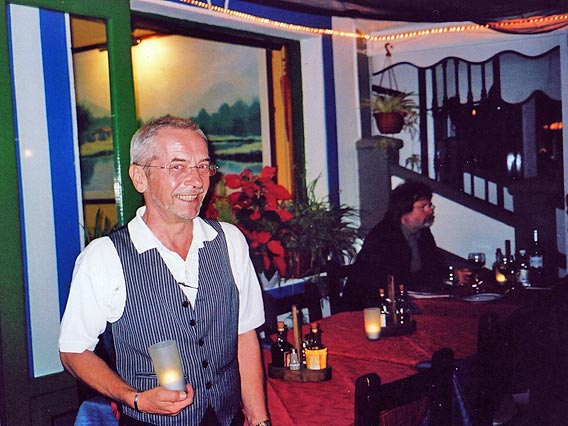 Our friend Hans (waiter at the Taverna del Puerto restaurant).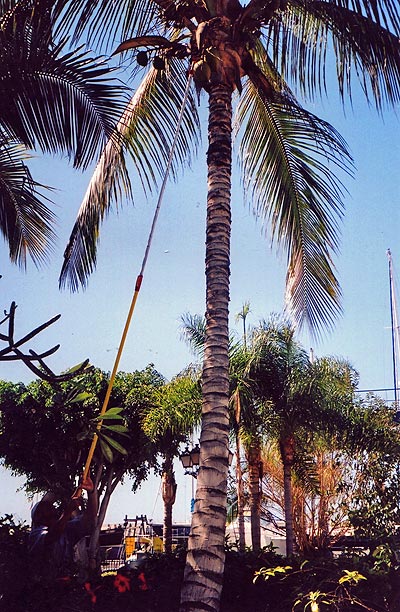 Gustavo the gardener with his impressive telescopic pruning saw...
... bringing down the coconuts that were threatening to fall on the sunbed in our garden.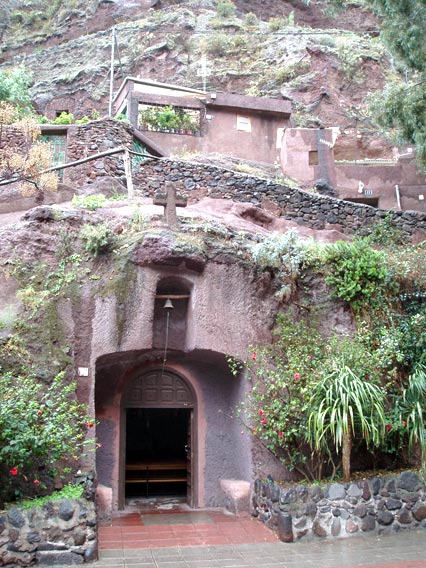 Doorway of the cave church at Roque, in the Guayadeque barranco.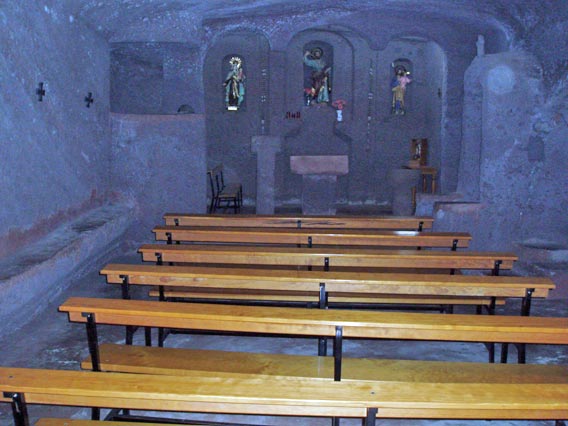 Interior of the cave church.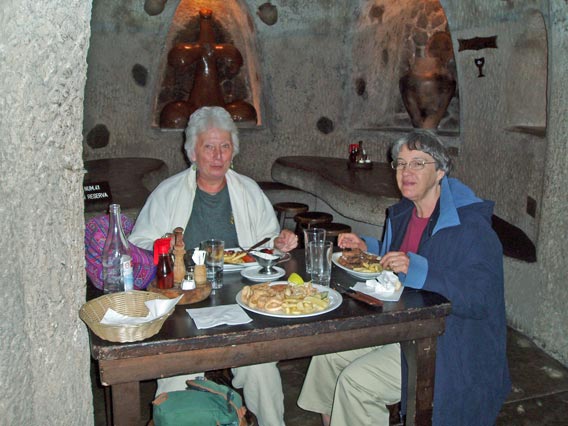 The cave restaurant Tagoror in the Guayadeque barranco.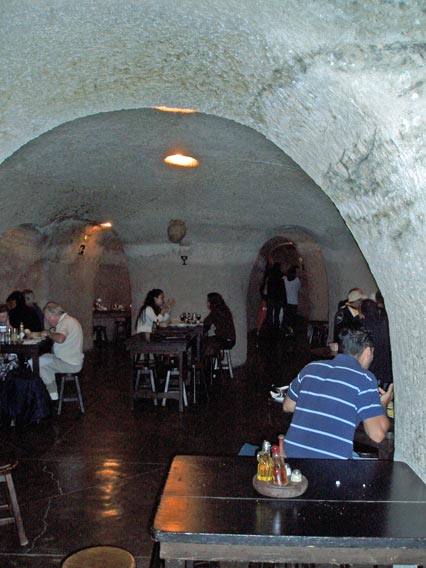 Some of the recesses in the Tagoror cave.
Flowering Spathodea campanulata, Mogán plaza.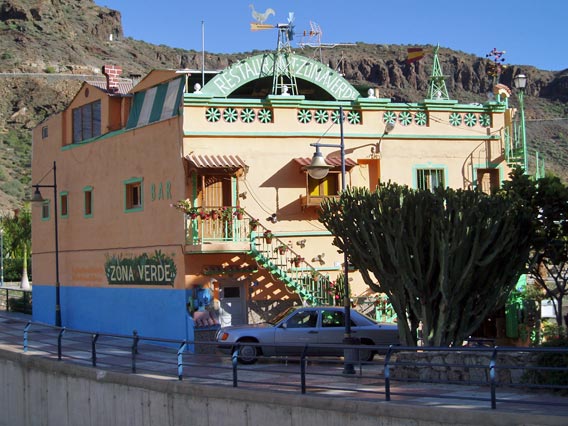 The quirky Zona Verde bar-restaurant.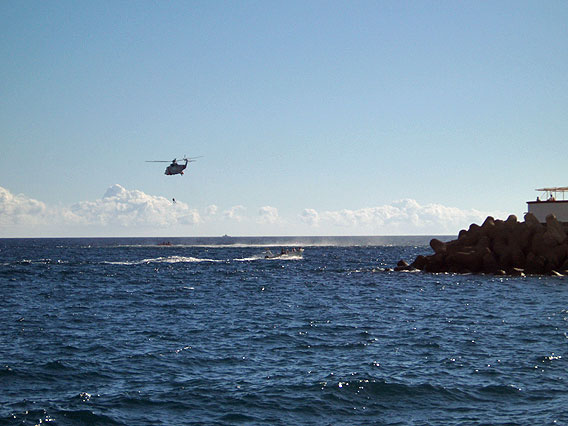 Air-sea rescue practice exercise, Mogán playa.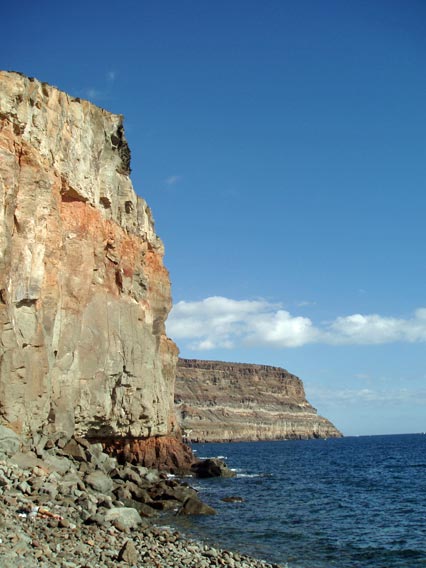 Coastline to the east of Puerto de Mogán.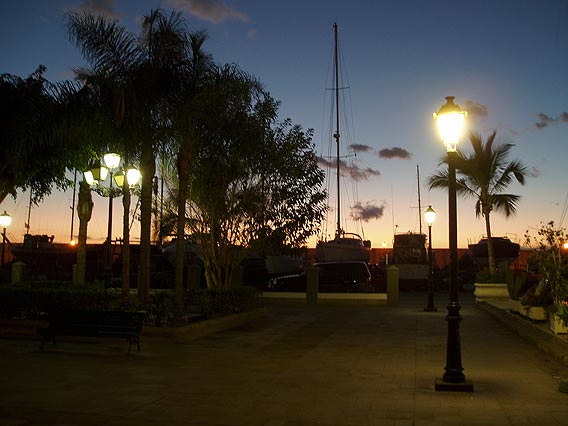 Sunset over the boatyard (the view from our apartment).