If a picture has a red border, move the cursor over it to see an alternative view.
Japan, March–April 2007
Saturday 31 March
We spent the morning at the Daitoku-ji temple, where there is an extensive complex of sub-temples with immaculate dry-landscape gardens. In the afternoon we visited the Saiho-ji temple, which has a large moss-covered garden around a lake. Then we briefly visited the famous golden temple Kinkaku-ji (which was totally overrun by tourists) before returning to the Daisen-in temple at Daikotu-ji.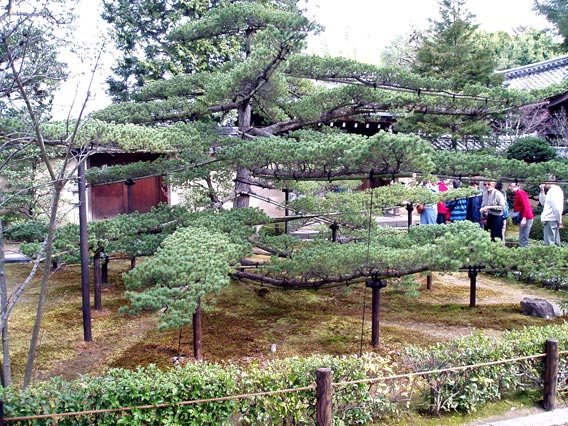 Pollarded tree at Daitoku-ji.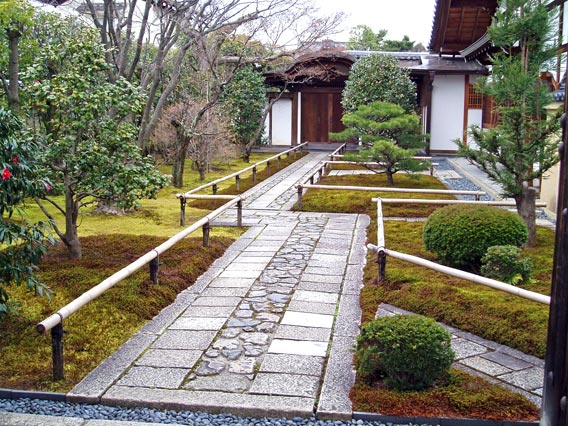 Sub-temple entrance at Daitoku-ji.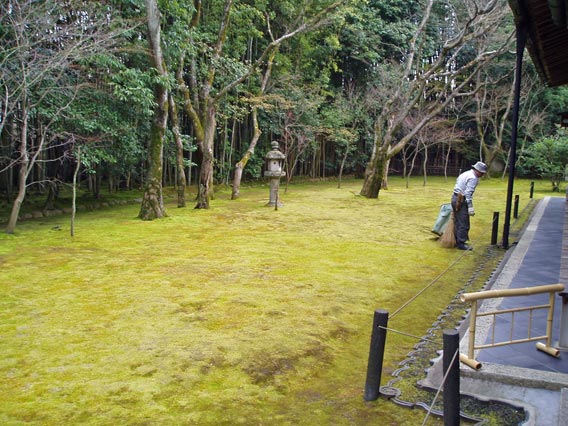 Moss garden at Daitoku-ji.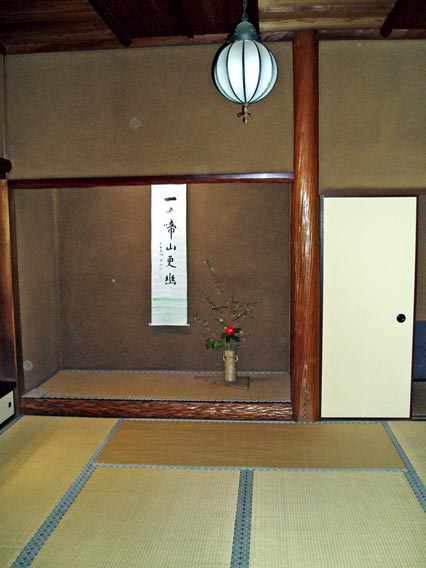 Temple room at Daitoku-ji.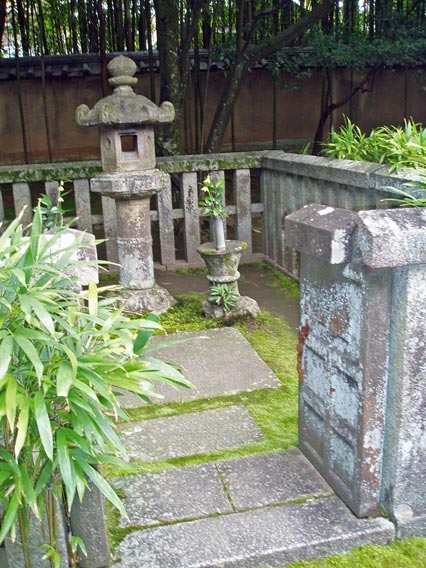 Details of gardens, Daitoku-ji.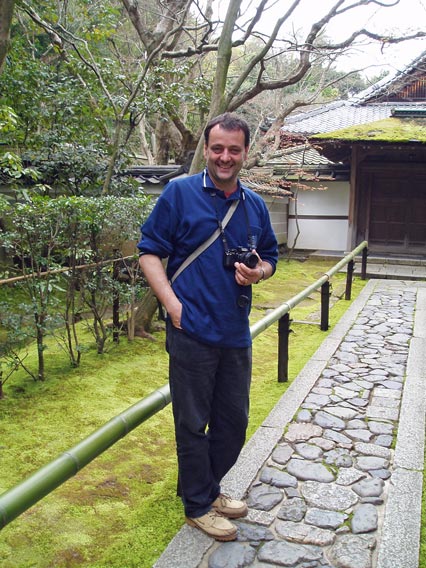 Our tour guide, Wolfgang, in one of the Daitoku-ji gardens.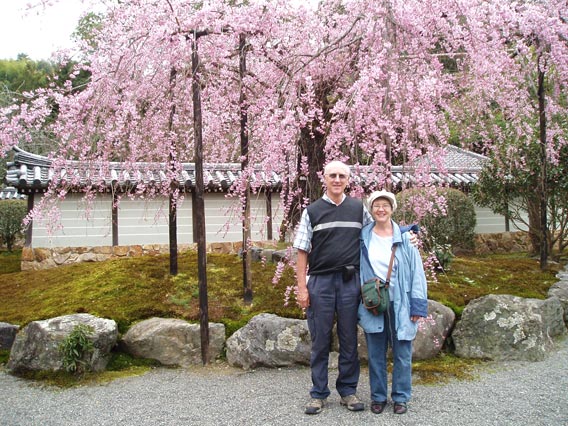 Cherry blossom at Saiho-ji.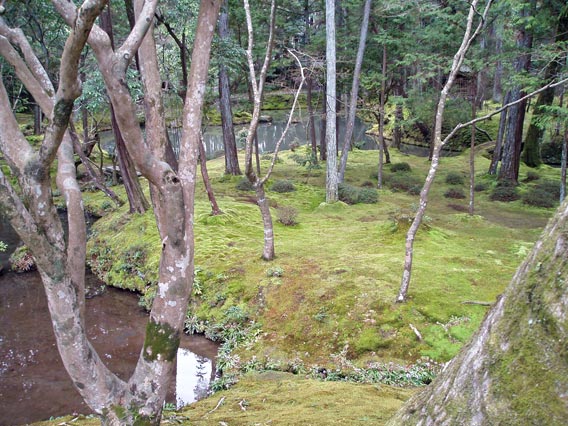 Moss garden and lake at Saiho-ji. On the lake, each little island has its own lovingly pruned maple tree.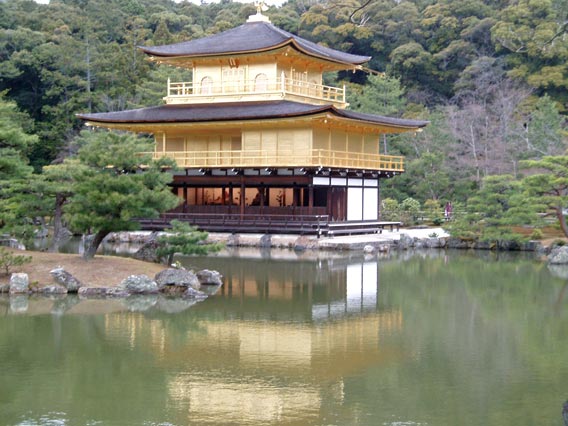 Kinkaku-ji, the golden temple, on a grey afternoon.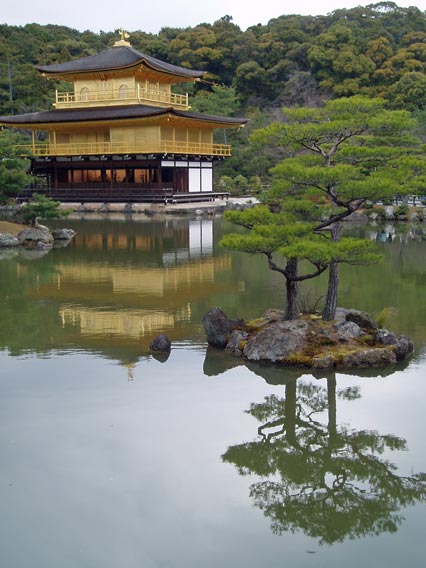 Two more views of Kinkaku-ji.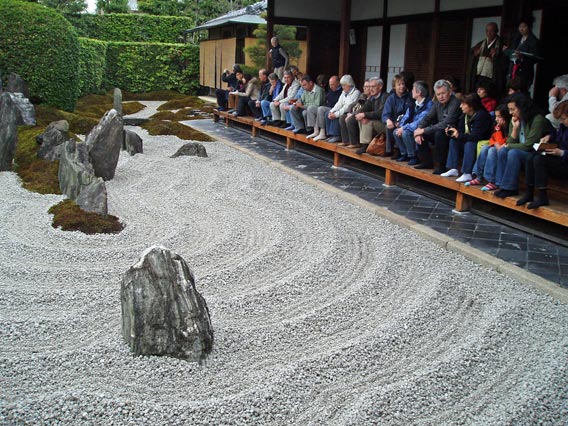 In the Zen garden at Daisen-in, our group was treated to a homily by a Buddhist priest (translated for us by our local guide, Etsuko).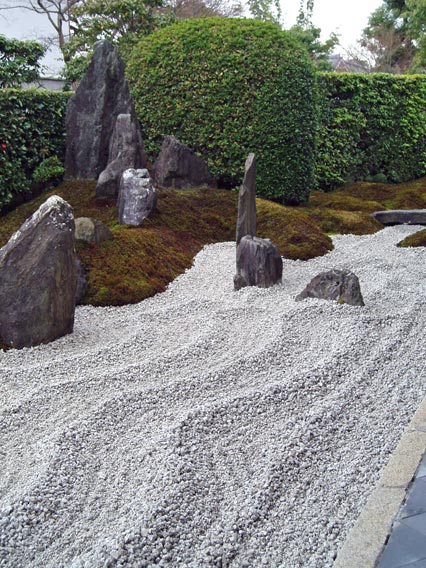 Close-up of the garden, showing the carefully raked gravel. It has to be re-raked every day in the rainy season, and at least once a week for the rest of the year.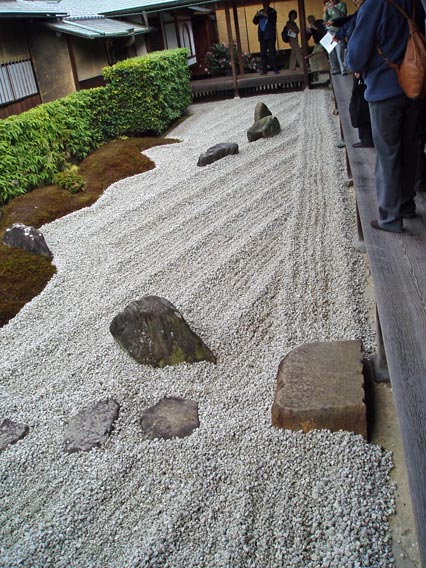 Another part of the garden at Daisen-in.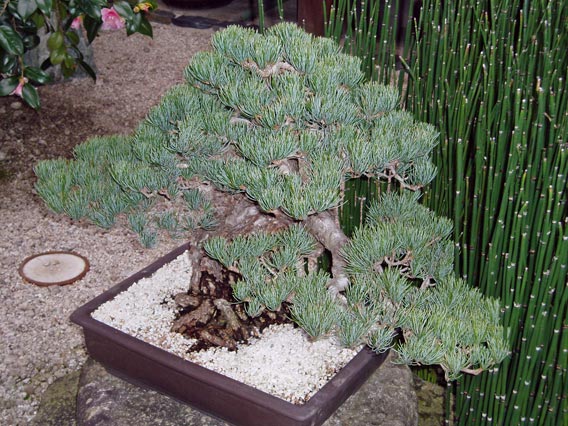 Bonsai tree at Daisen-in.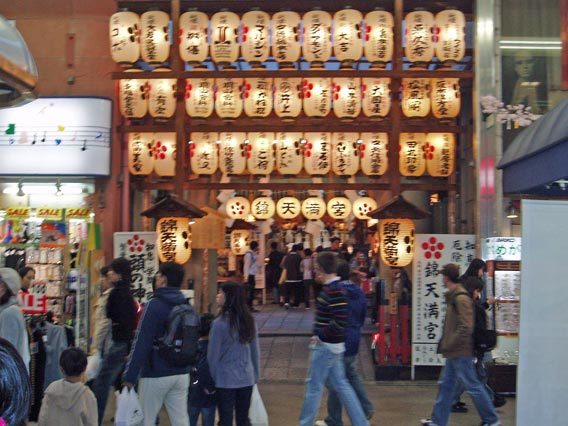 Evening street scene in Kyoto.