A day in the Lake District, 2 September 2010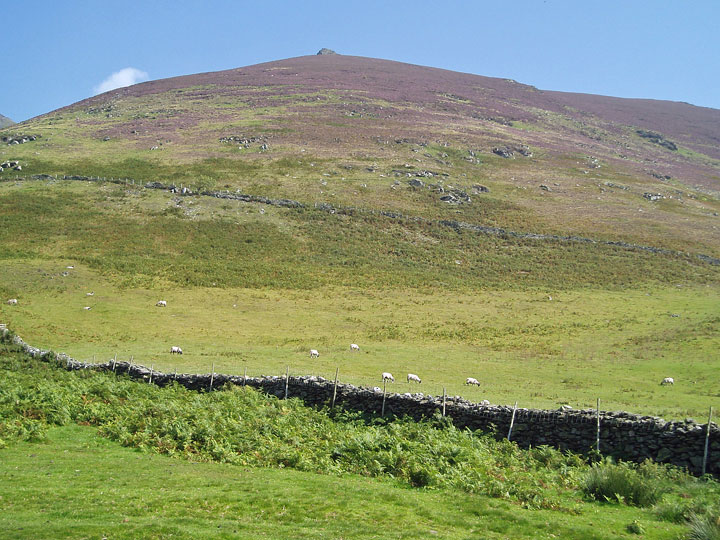 First view of Blease Fell (the western slopes of Blencathra), from just above the car park at Threlkeld.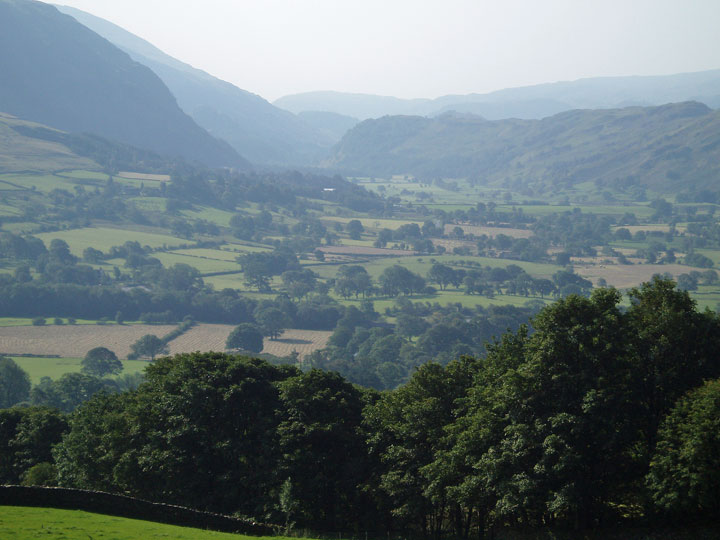 St John's in the Vale, from the path along the foot of Blencathra.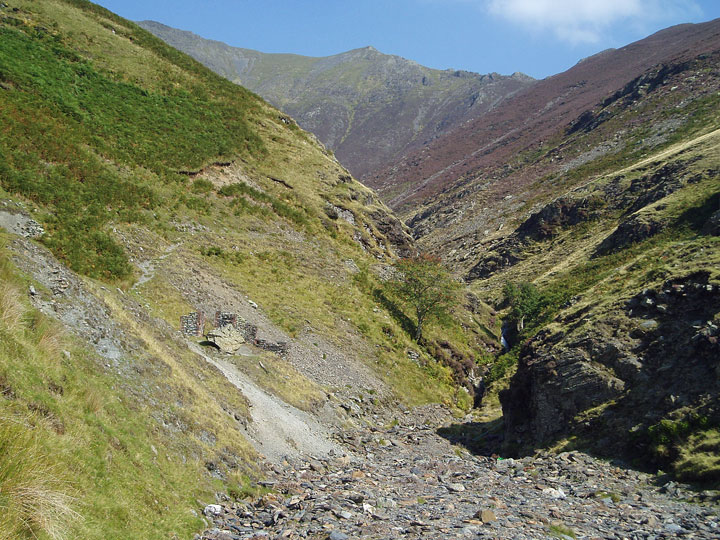 The narrow vally of Gate Gill (with what looks like tailings from an old lead mine in the left foreground).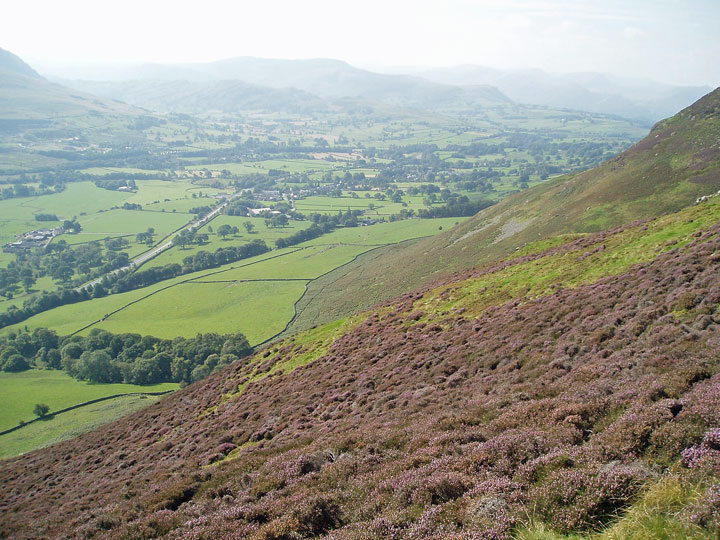 Looking back to Threlkeld from the shoulder of Doddick Fell.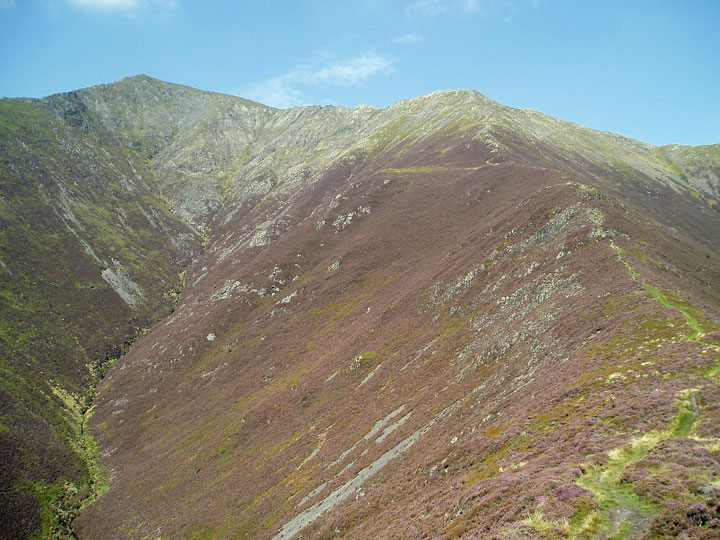 The view up the ridge of Doddick Fell and the summit of Blencathra.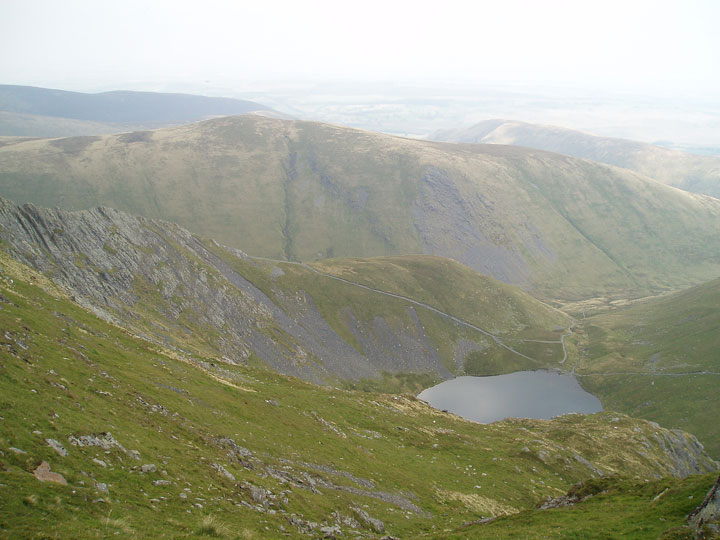 Scales Tarn, from the summit plateau.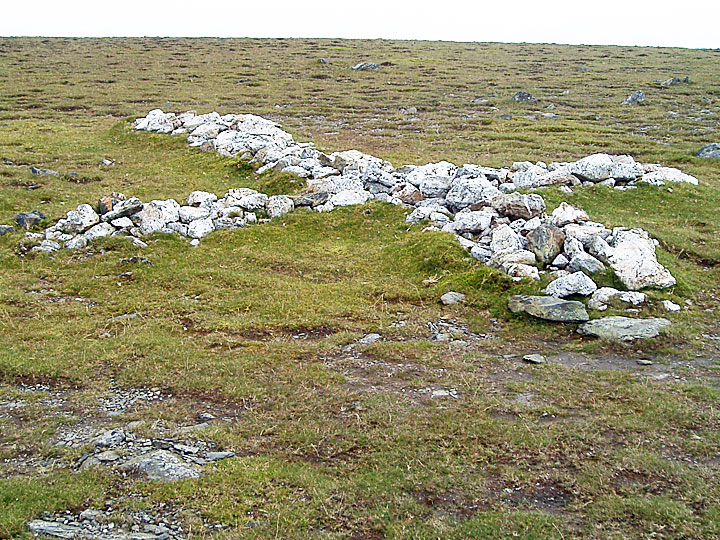 Cross of white quartz stones on the summit plateau.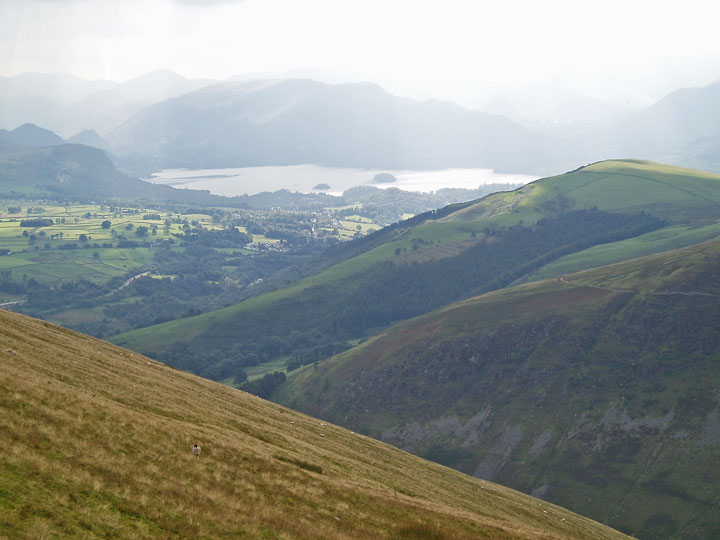 From Blease Fell, looking down to Derwentwater.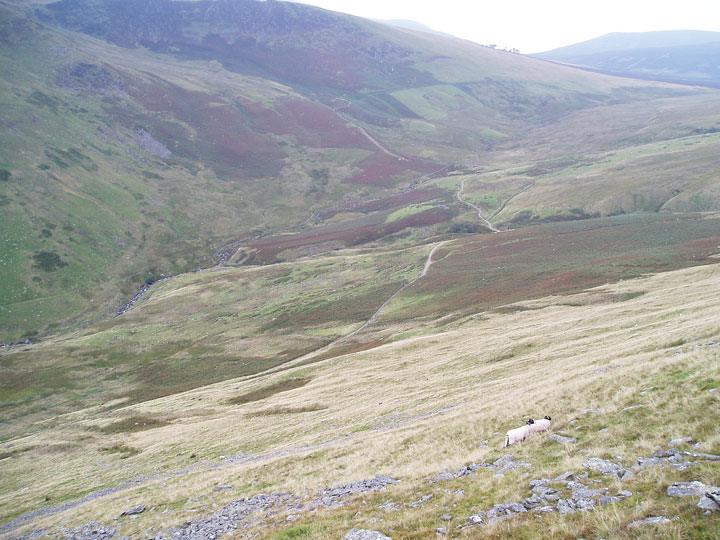 On the descent from Blease Fell to the Glenderaterra valley.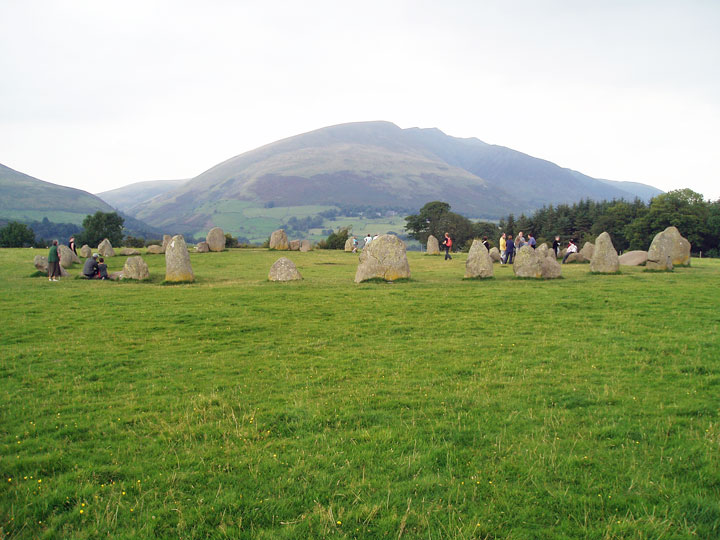 Late afternoon at the Castlerigg stone circle, with Blencathra in the background.