Puerto de Mogán, Jan.–Feb. 2012
Not many pictures here, because there are so many from some of our previous visits.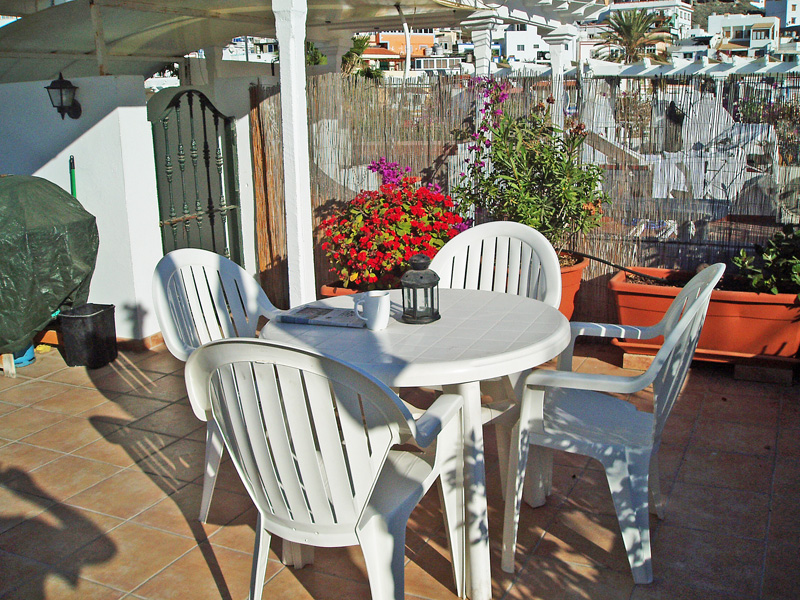 The roof garden of the apartment where we stayed, in the Venecia complex.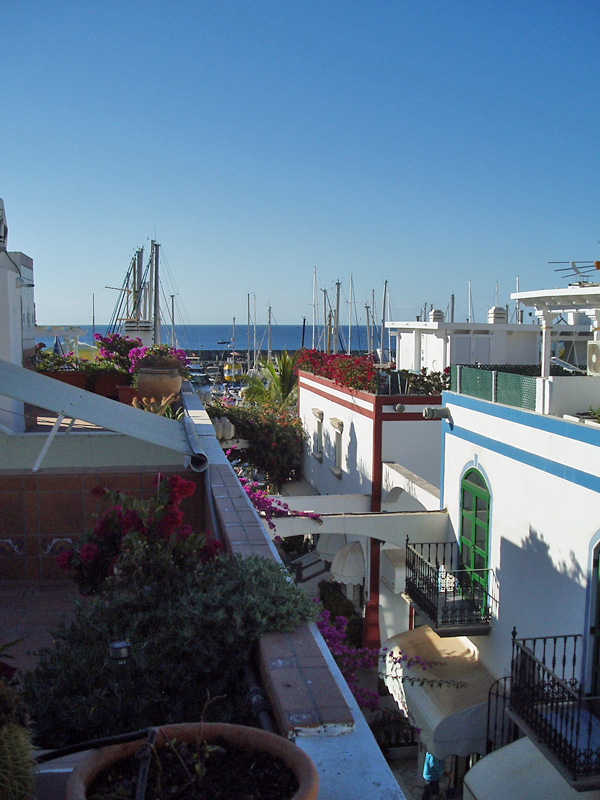 From the roof garden, looking towards the harbour.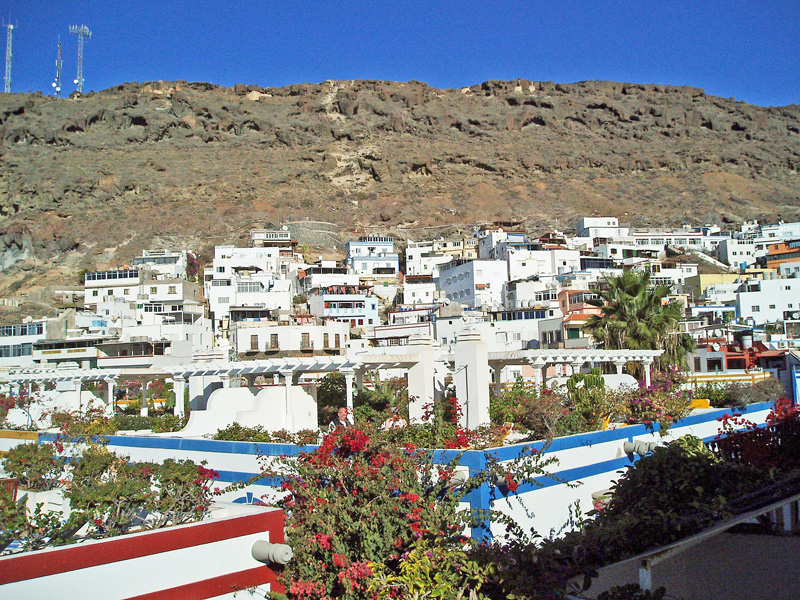 From the roof garden, looking inland to the old part of town.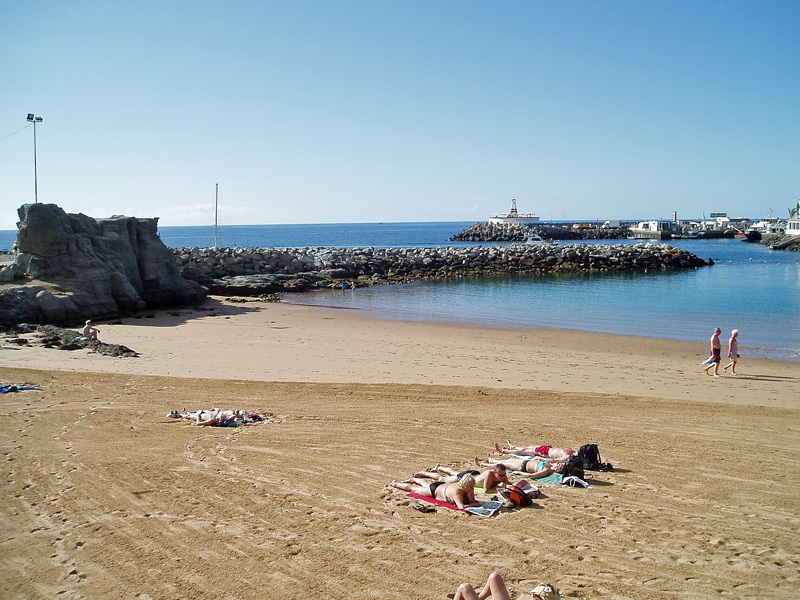 Playa de Mogán at low tide.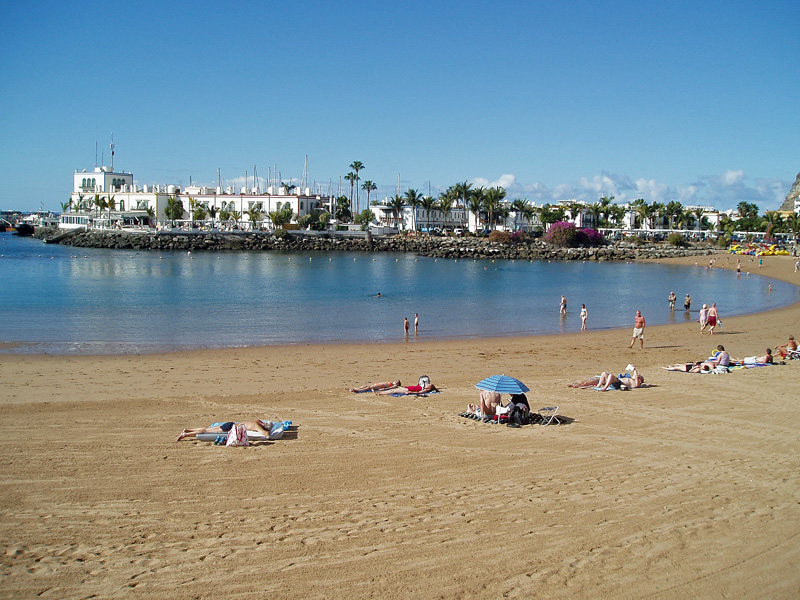 Looking across the playa to the Venecia apartments.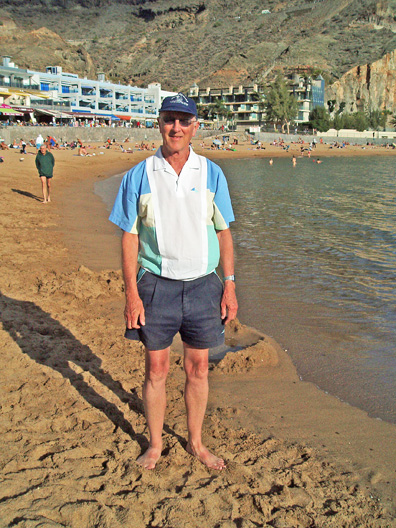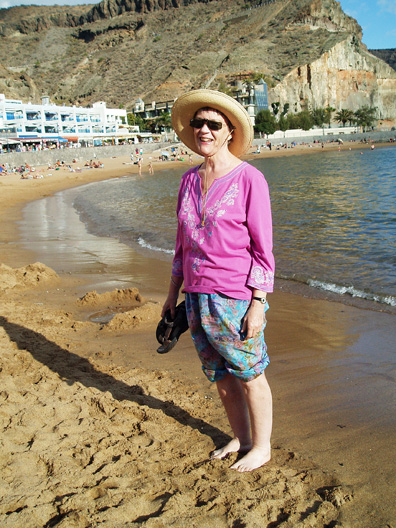 Us on the beach.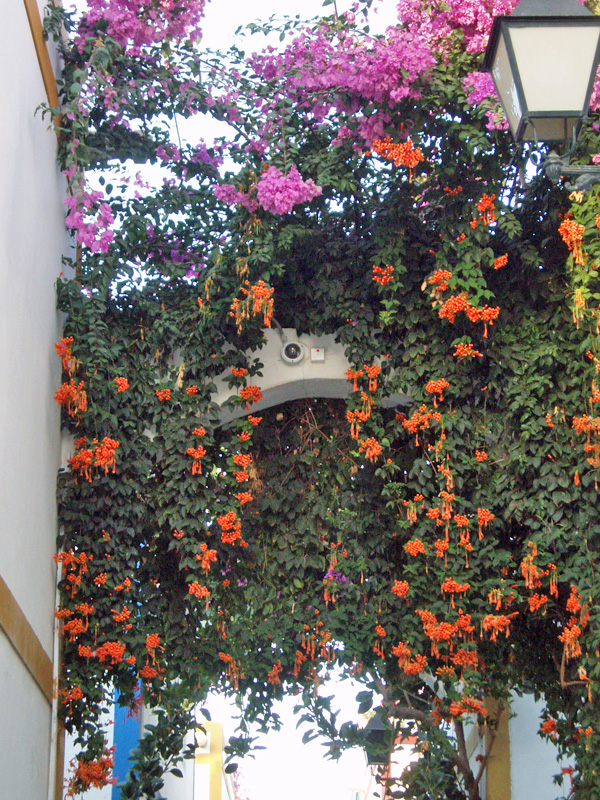 Blossom over one of the Venecia lanes.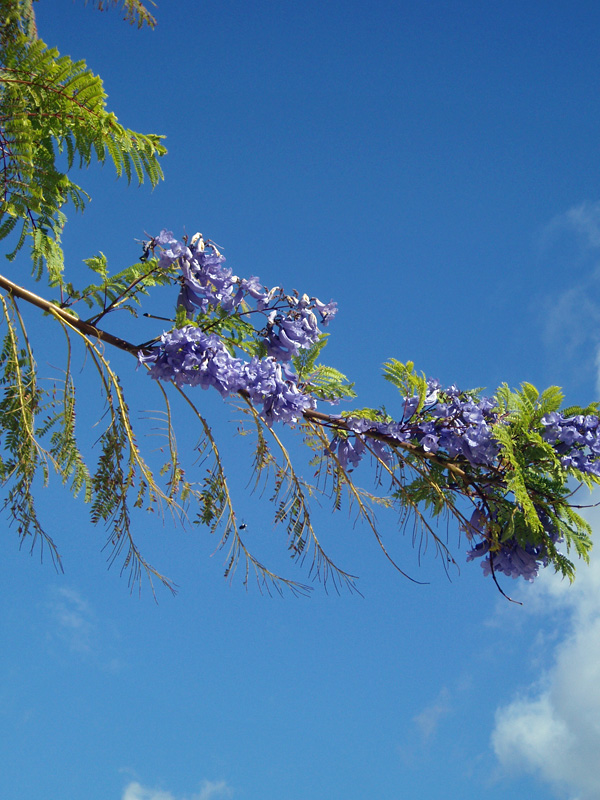 Jacaranda blossom.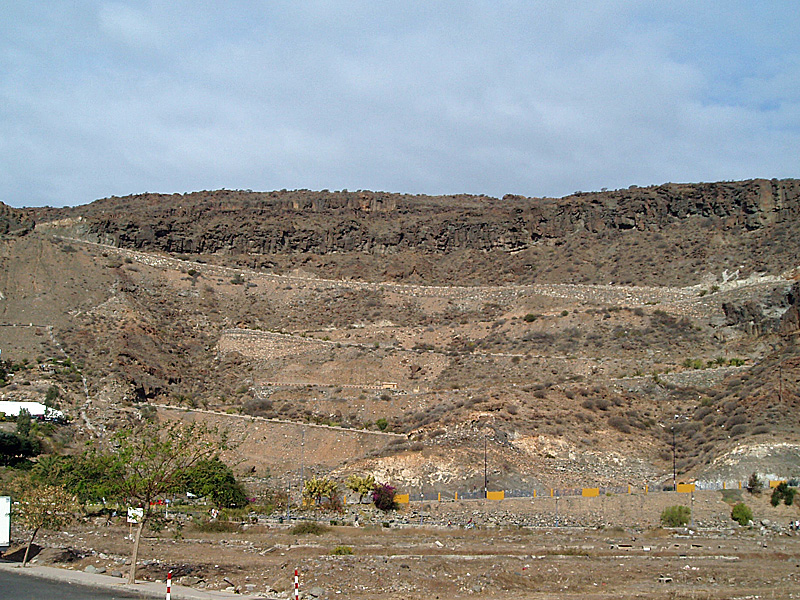 The track to Veneguera zigzagging up the hillside.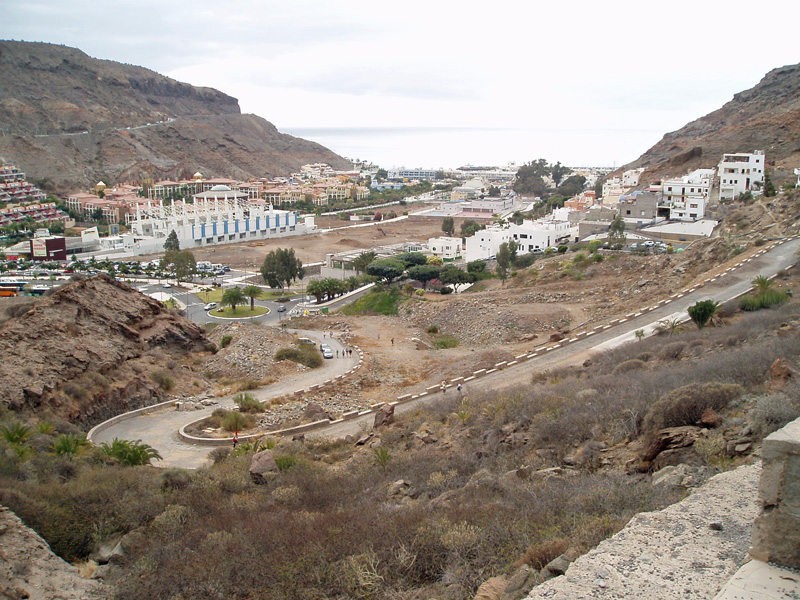 From the Veneguera track, looking down on the Mogán barranco.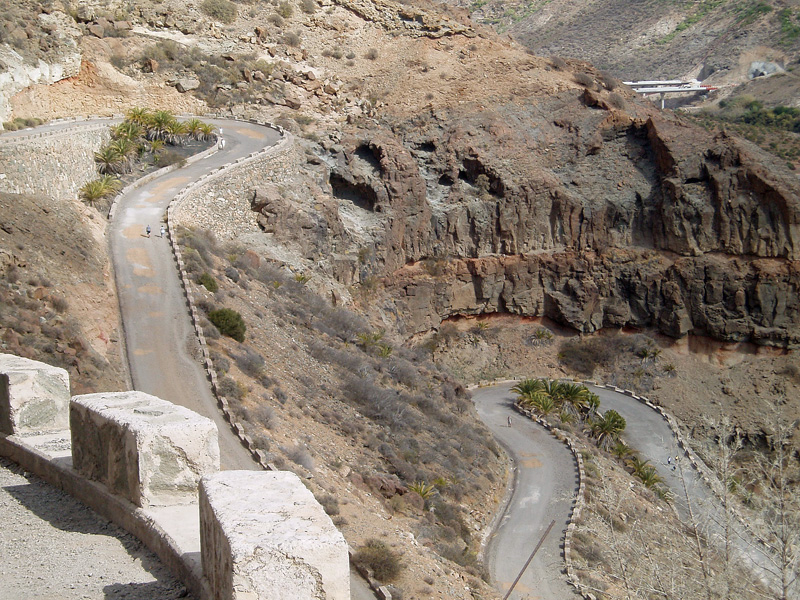 Looking up the valley from the Veneguera track, you can see the construction work on the viaduct and tunnel entrances that will eventually bring the motorway to Mogán.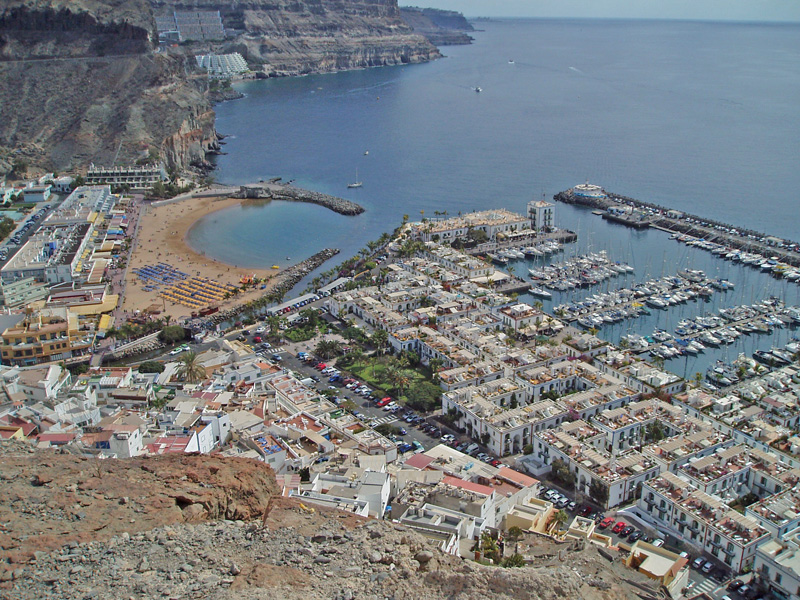 From the top of the track there is a path out to the headland overlooking the whole of Puerto de Mogán and Playa de Mogán (and beyond, to the high-rise concrete monstrosities of Taurito).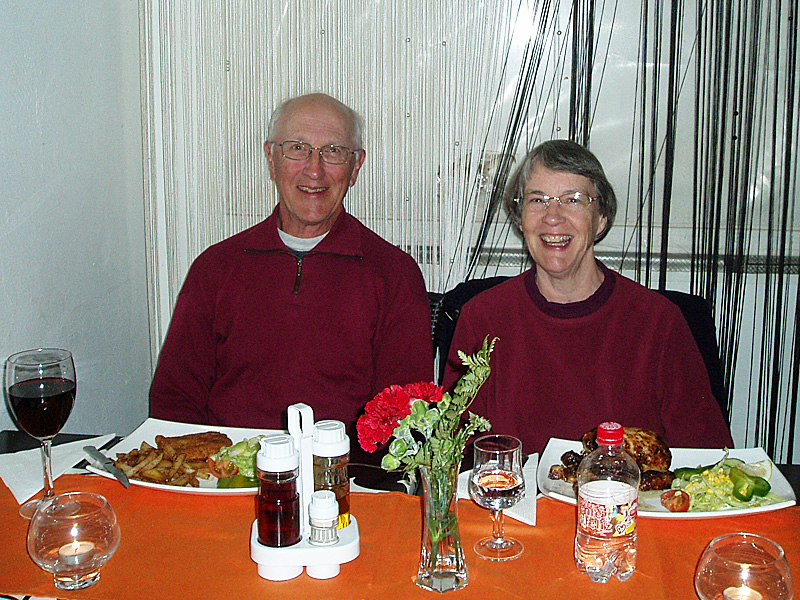 Dinner at El Pescador ...
... where our friend Hans is the waiter.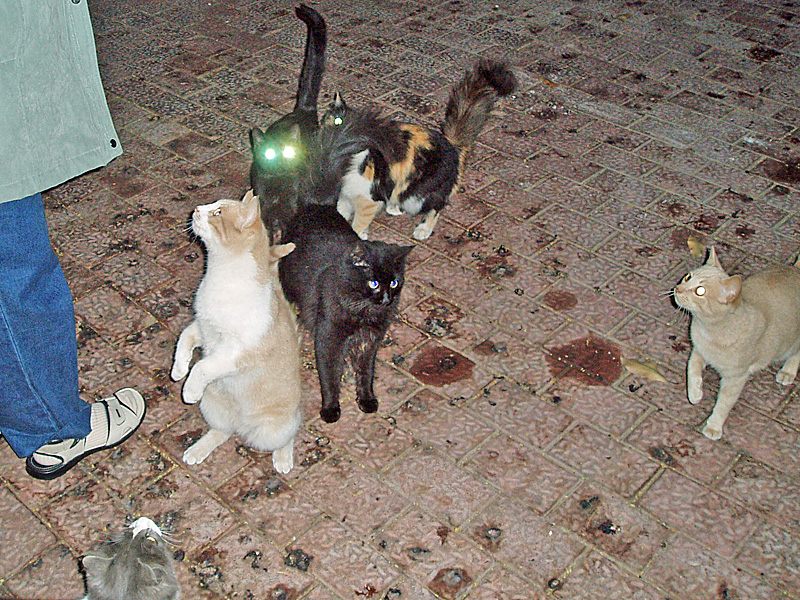 Wait for it ...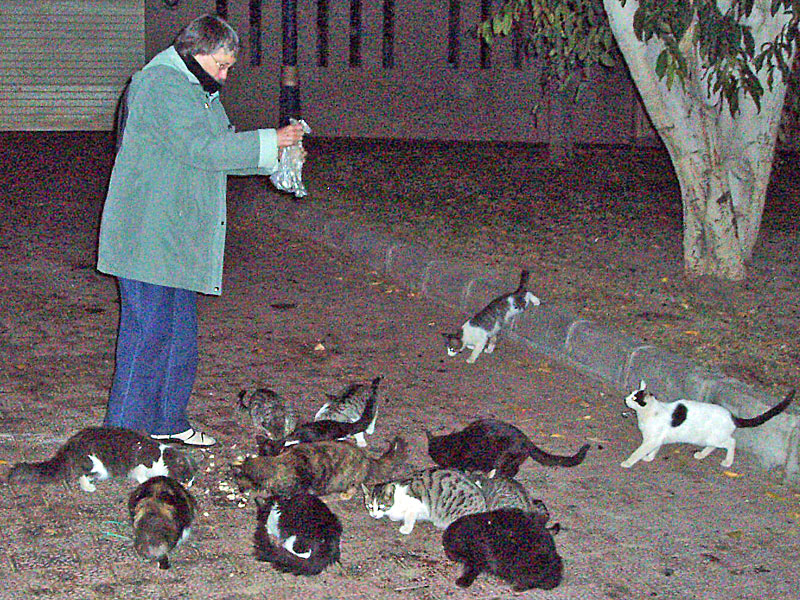 ... feline feeding frenzy.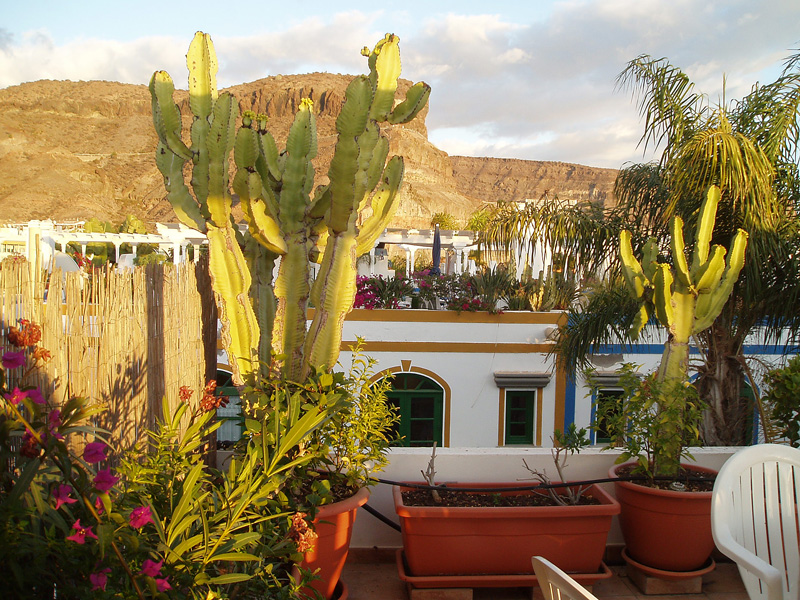 Evening sun on the roof garden.