If a picture has a red border, move the cursor over it to see an alternative view.
Scotland, June/July 2009
Page 4: Coastal walks on Orkney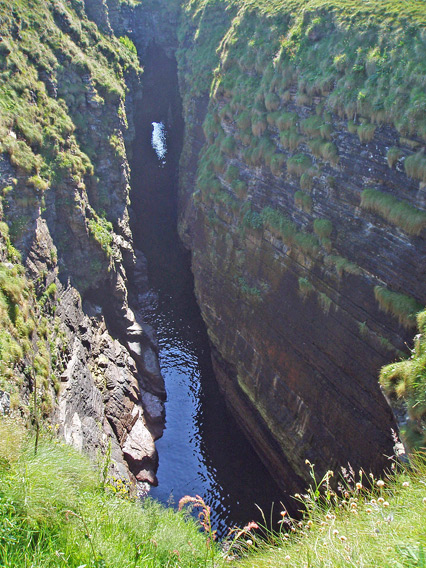 The Gloup (a collapsed sea cave) at Deerness.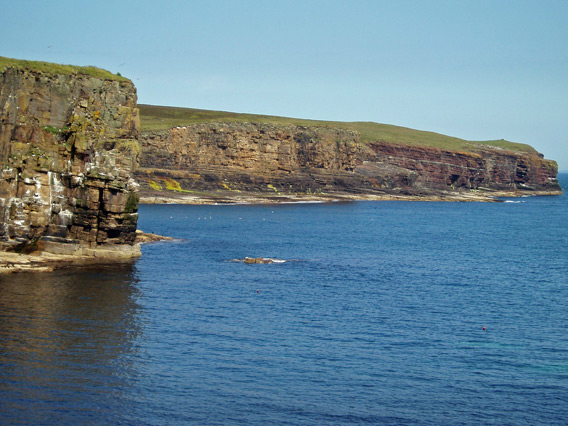 Cliffs at Deerness.
Sea thrift growing out of the bare rock.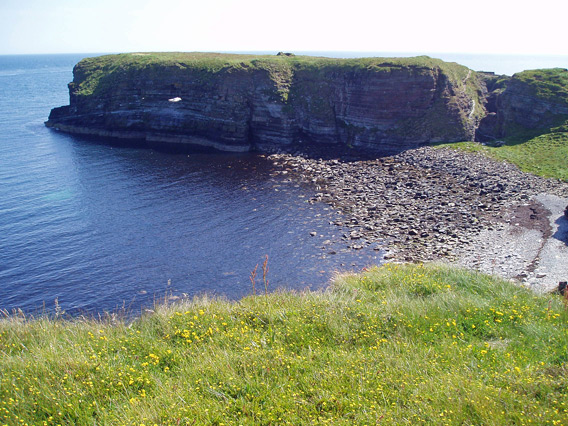 The Brough of Deerness.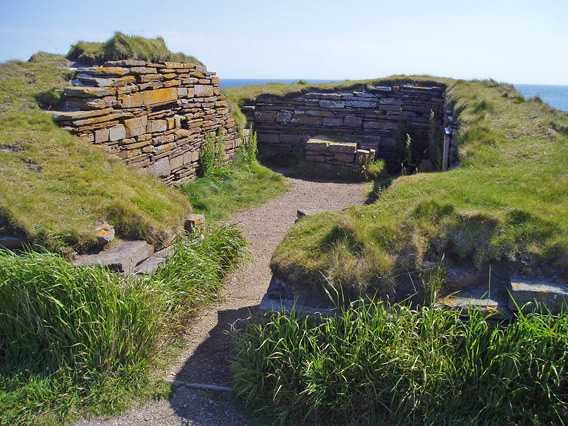 Remains of Celtic chapel on the Brough of Deerness.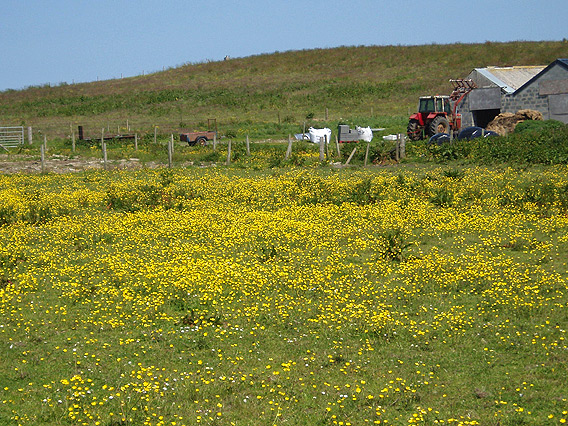 Typical Orkney meadow, full of buttercups.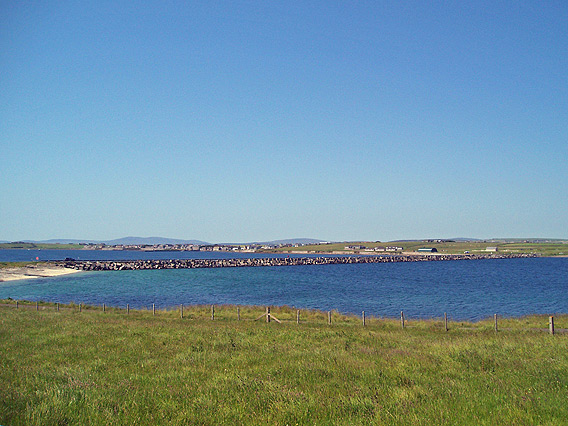 One of the Churchill Barriers, built during World War II to seal off some of the entrances to Scapa Flow.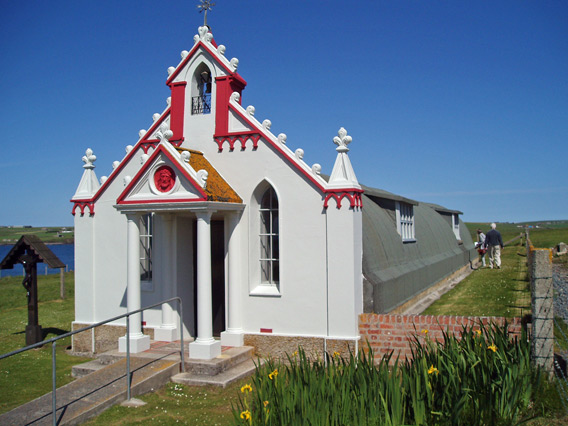 The Italian Chapel, built by prisoners of war from two Nissen huts, 1943–1945.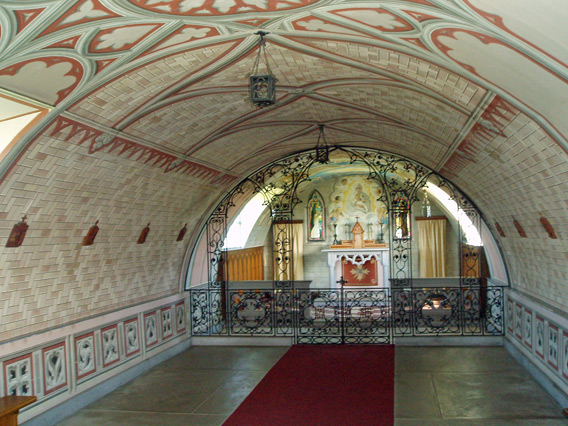 Inside the chapel.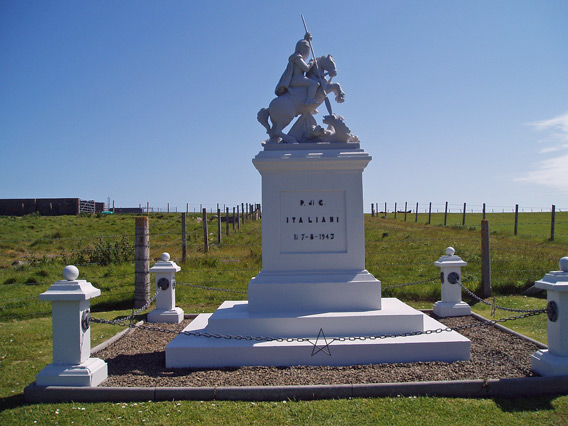 Statue of St George and the dragon outside the chapel.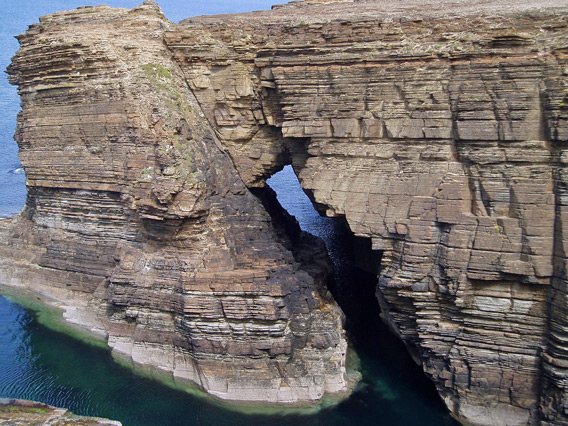 Natural arch near Yesnaby.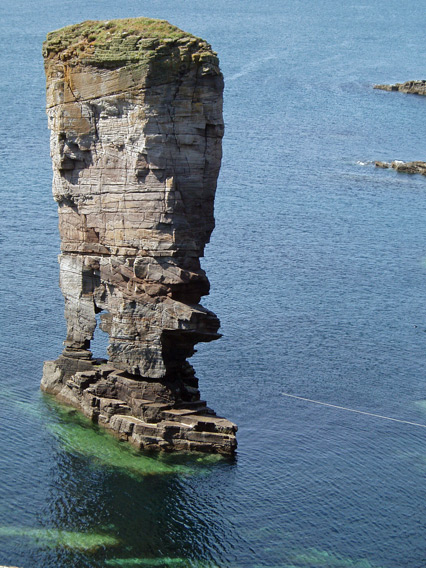 Sea stack known as Yesnaby Castle. (Notice the cable fixed between the stack and the mainland, to enable rock climbers to get to it.)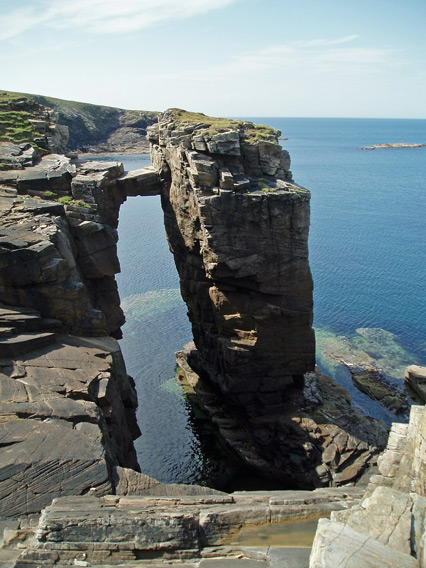 More sea stacks near Yesnaby.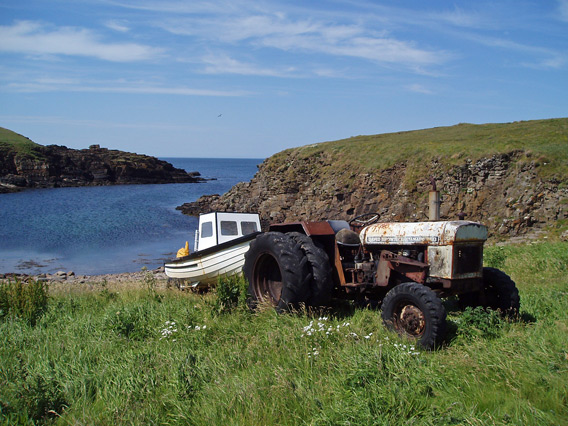 Ancient tractor still in use to haul a boat up on shore.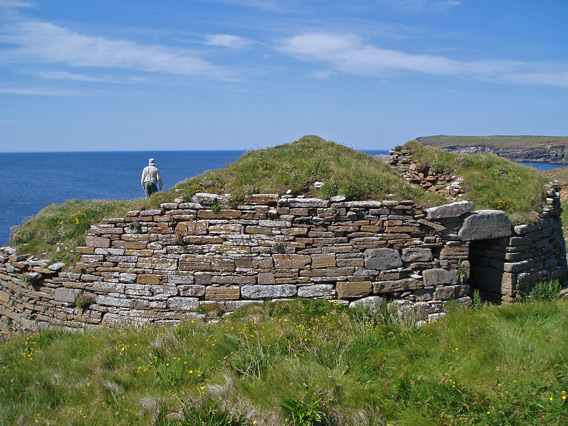 The Broch of Borwick.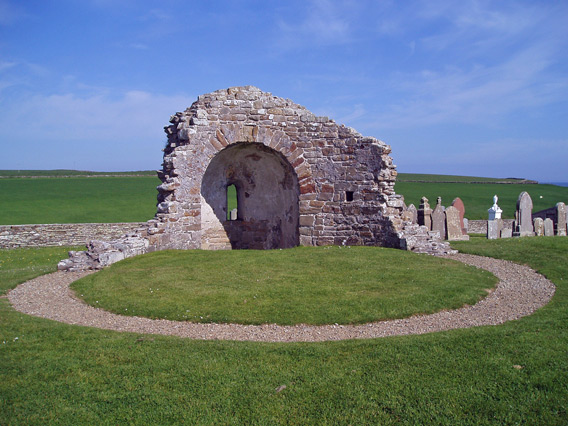 The Norse round church at Orphir (built by Earl Hakon in the early 12th century and modelled on the Church of the Holy Sepulchre in Jerusalem, where Hakon had been on a pilgrimage as penance for having killed St Magnus).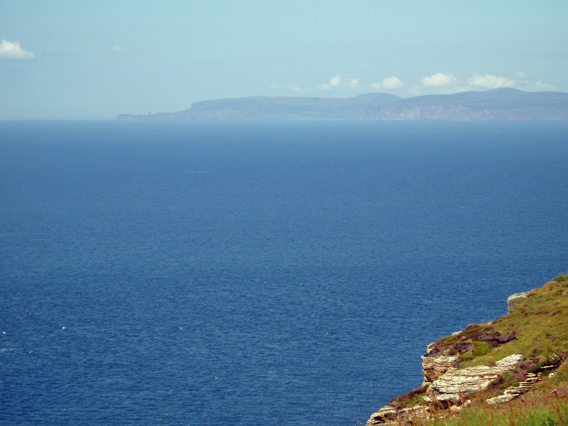 Back on the Scottish mainland, a final view of Hoy, from Dunnet Head. You can just make out the tip of the Old Man of Hoy above the lower cliff at the western end of the island.