Cracow and Zakopane, 28 Sept.–5 Oct. 2010
with the Leeds U3A Travel Group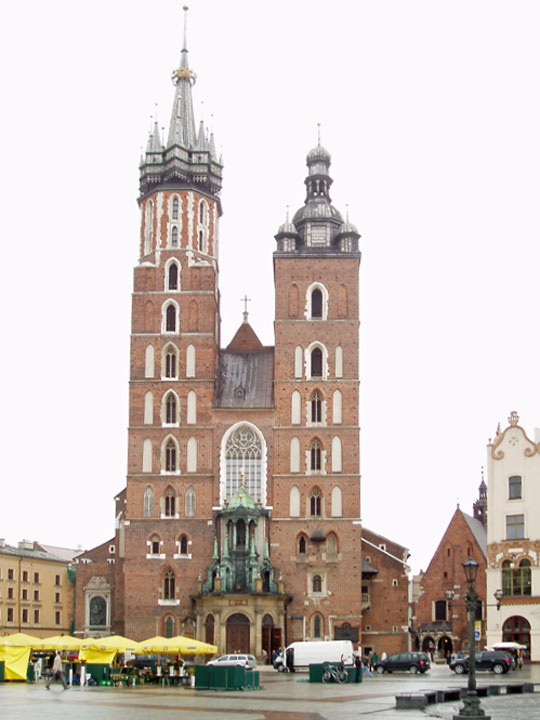 St Mary's church in the main square of Cracow.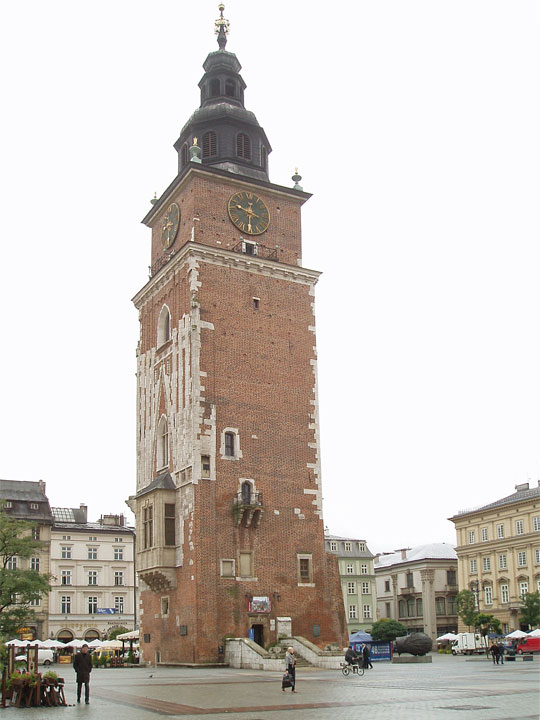 City Hall Tower, also in the main square.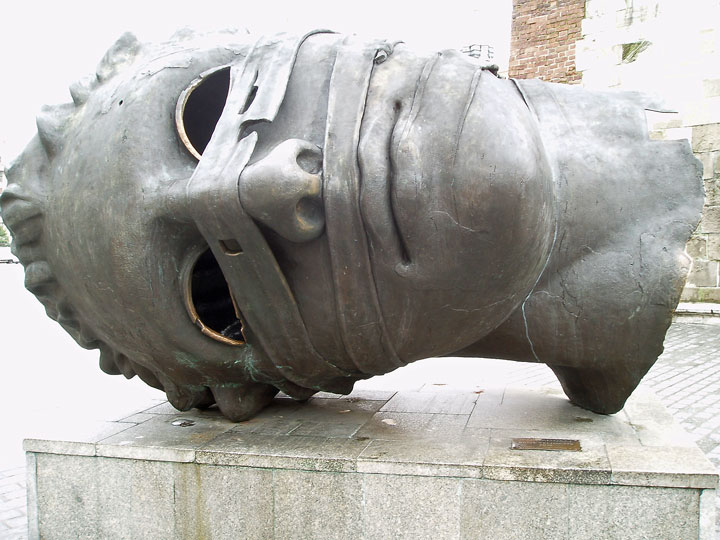 Monumental sculpture entitled "Eros Tied", by local artist Igor Mitoraj.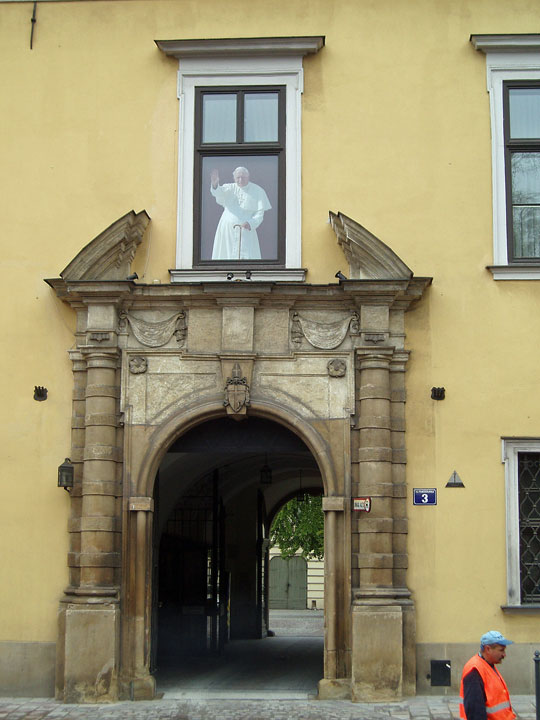 Portrait of local hero Karol Wojtyła (Pope John Paul II) waving from a window of the house where he lived as archbishop of Cracow.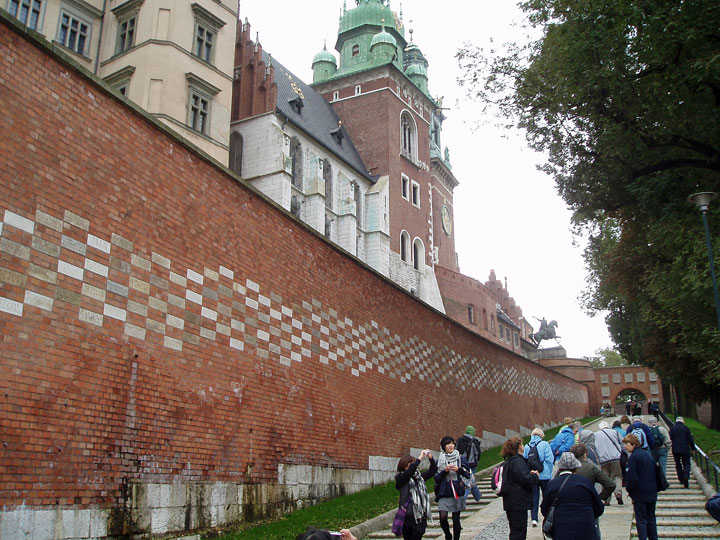 Path up to the castle and cathedral on Wawel hill.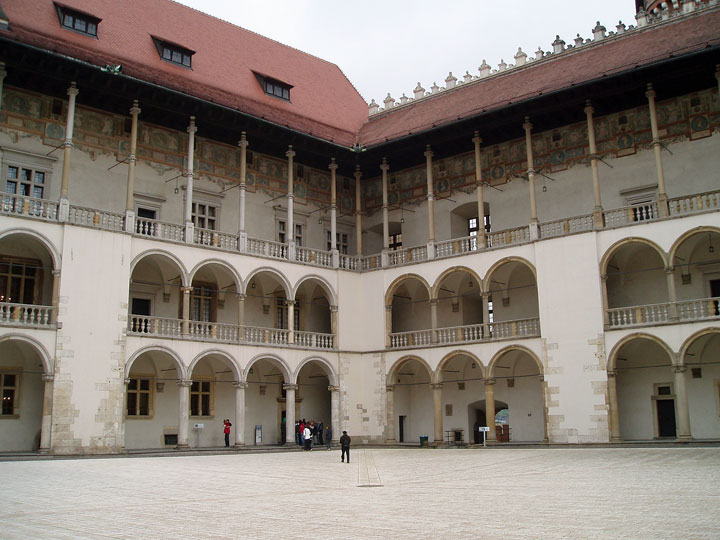 The castle courtyard.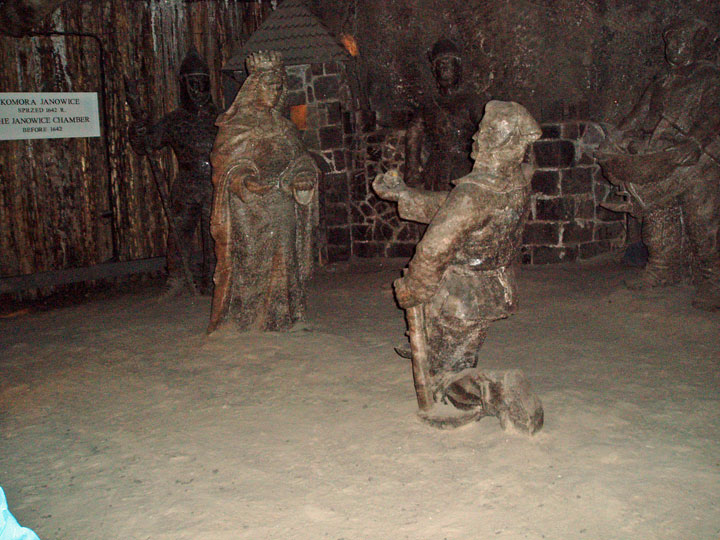 Rock salt sculptures in the Wieliczka salt mine.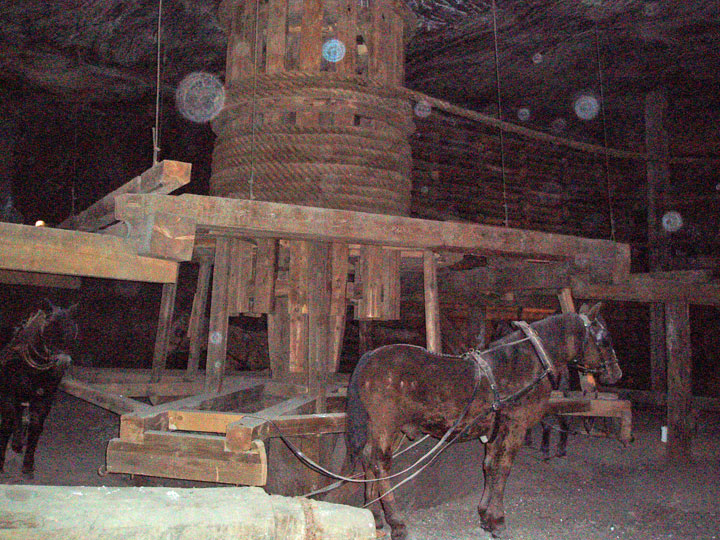 Diorama showing how horses operated winding gear in the mine.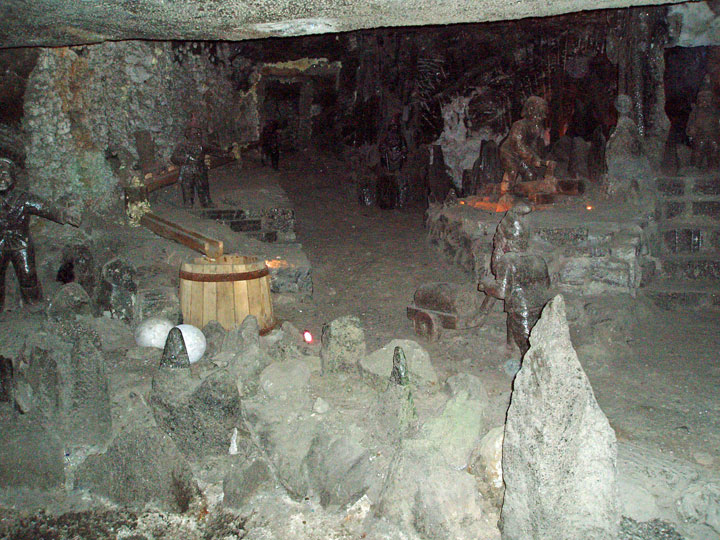 Another display showing how salt was quarried.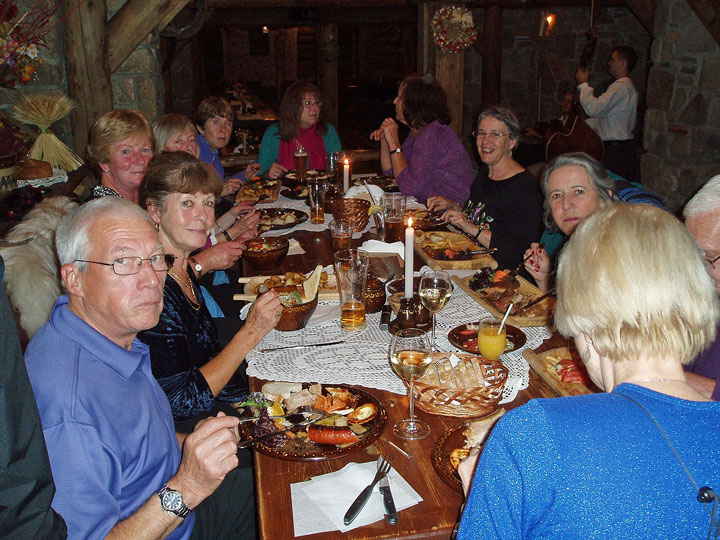 Our group enjoying dinner at the Morskie Oko restaurant in Cracow.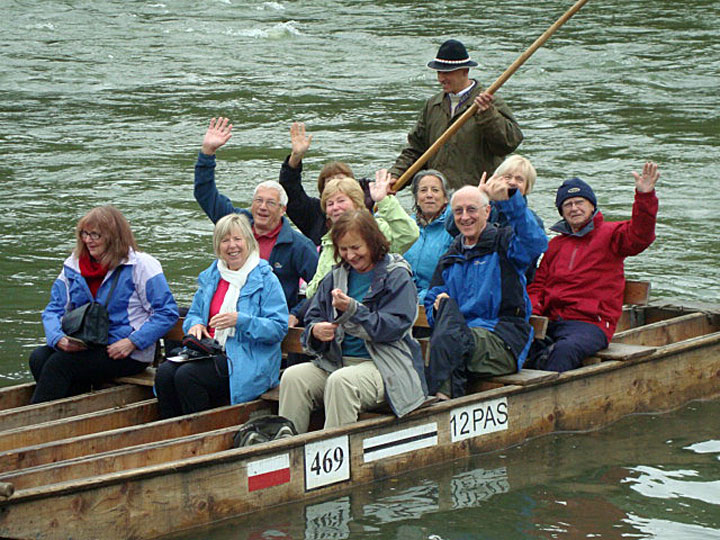 Raft trip on the Dunajec River.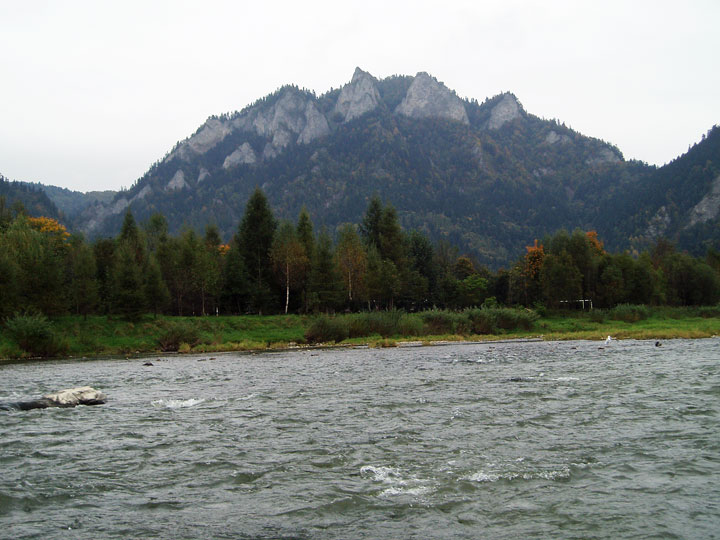 Trzy Korony (Three Crowns) massif seen from the raft.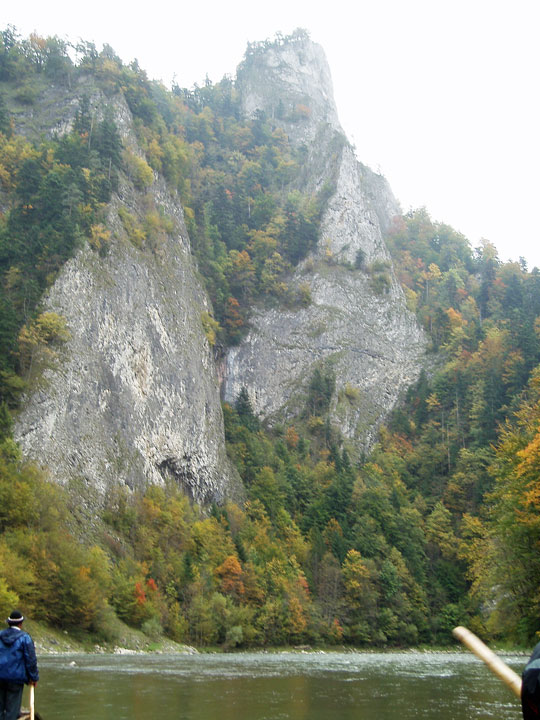 Approaching a narrow gorge on the raft trip.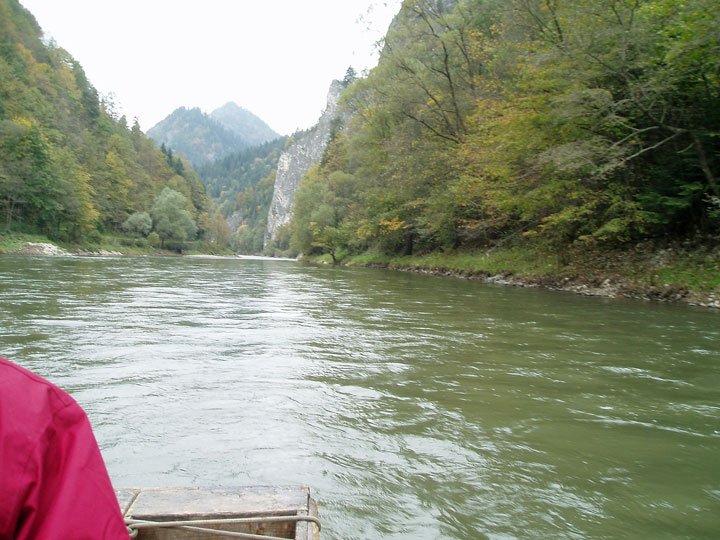 Looking back to the gorge.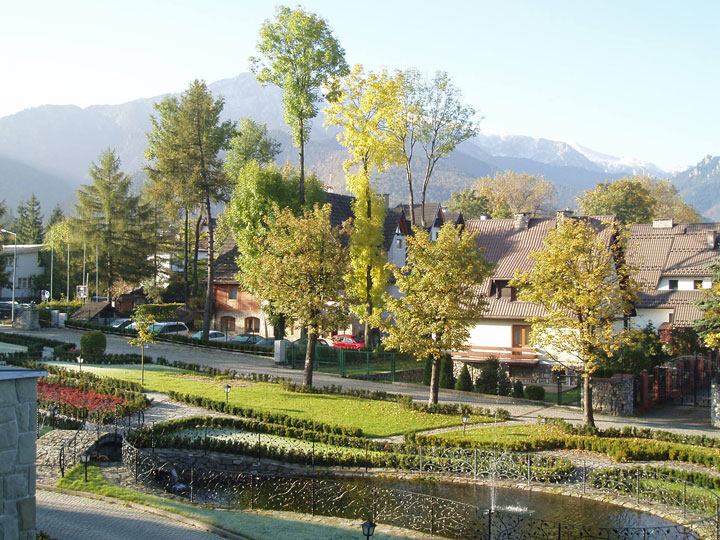 View from the balcony of the Wersal Hotel, Zakopane.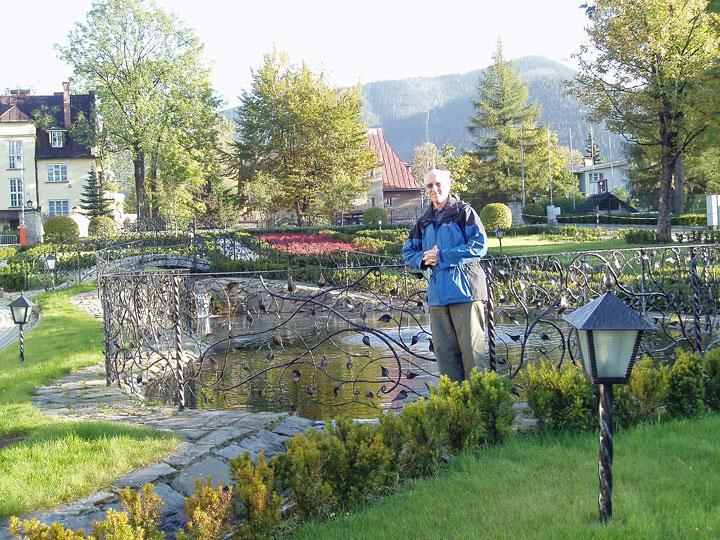 Chris in the hotel garden.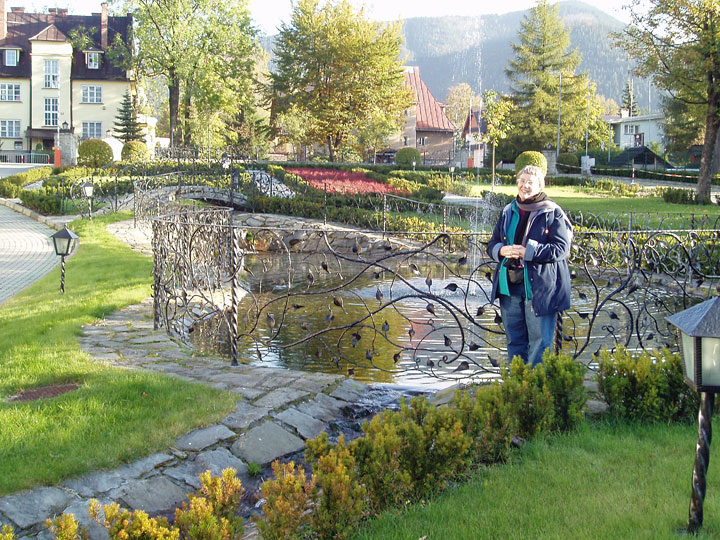 Mary in the hotel garden.