Prague, 24–27 September 2007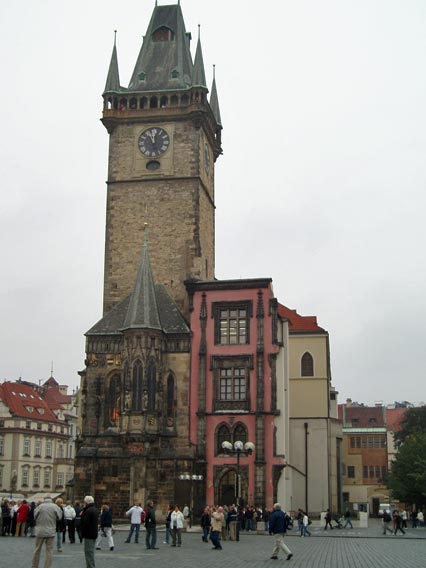 The Old Town Hall.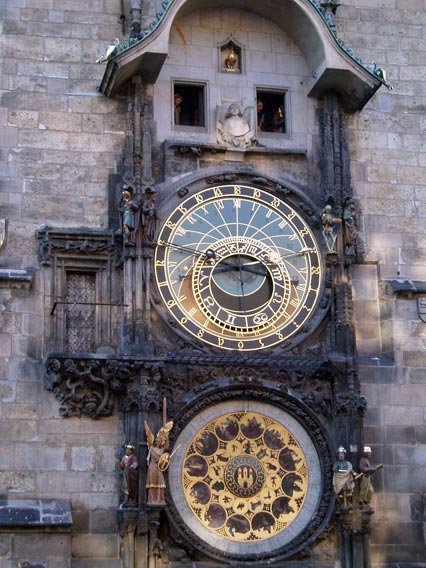 The Astronomical Clock on the Old Town Hall.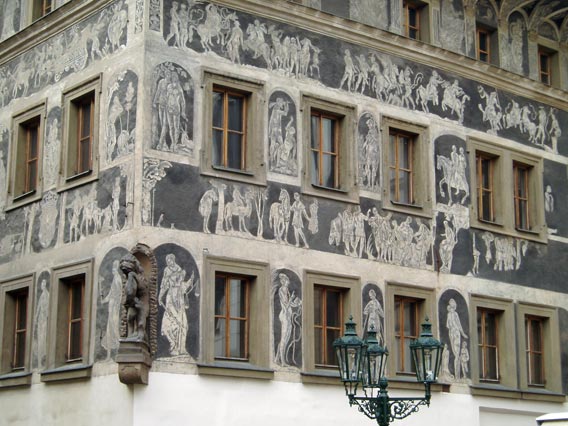 Impressive frescoes on one of the buildings in the Old Town Square.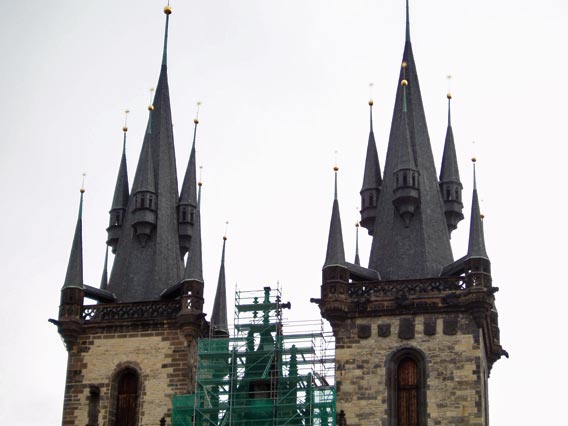 Gothic turrets of the church of Our Lady Before Týn. (The scaffolding covers the location of the solid gold effigy of the Madonna, which has been temporarily removed.)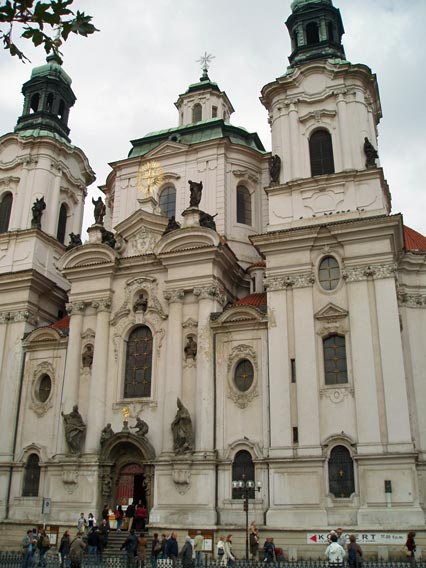 The church of St Nicholas in the Old Town Square.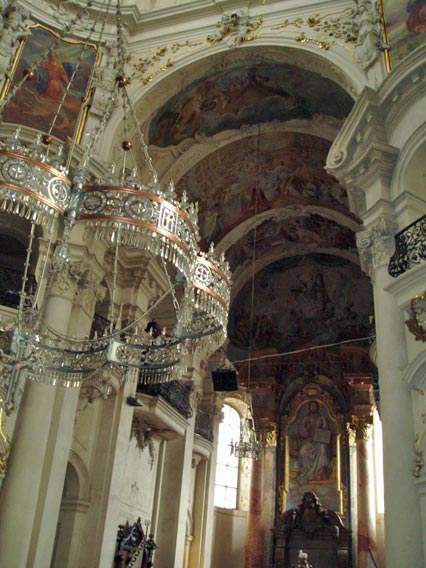 Interior of St Nicholas' Church, showing some of the elaborately painted ceilings and the massive chandelier.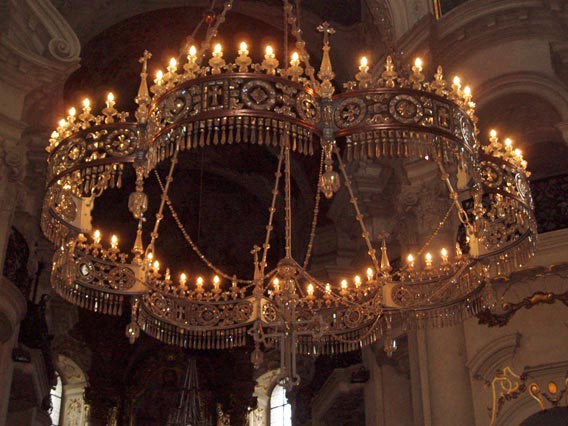 The chandelier lit for an evening concert.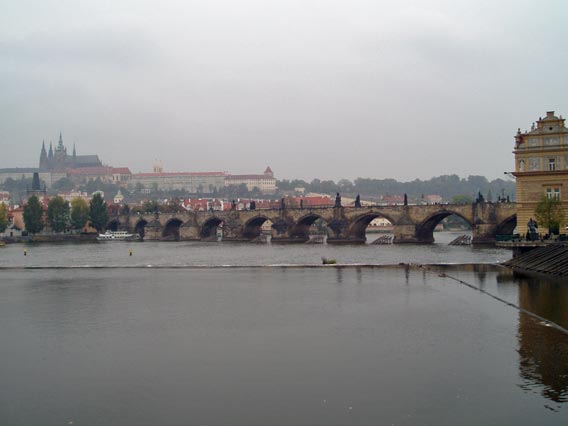 The Charles bridge, with St Vitus' Cathedral on the skyline.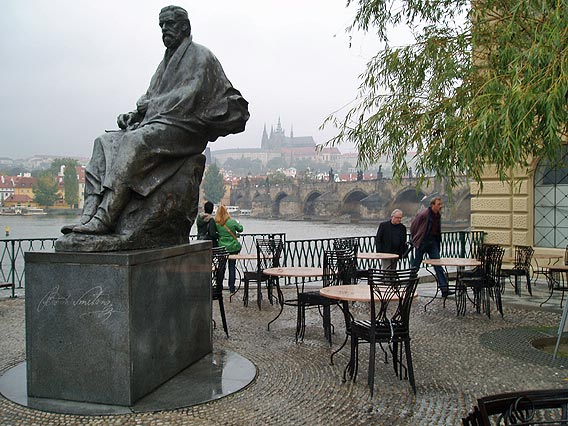 Statue of Smetana by the Charles bridge.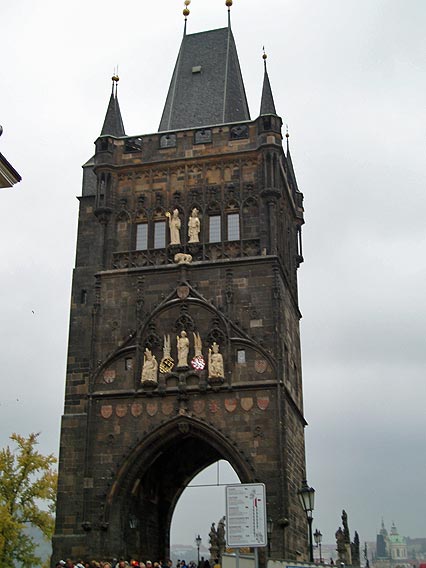 The Old Town Bridge Tower.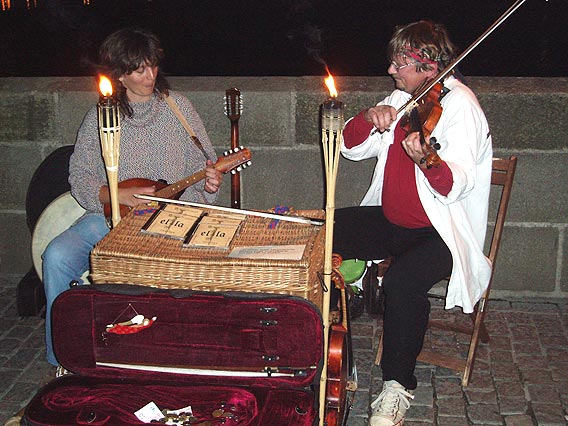 Musicians playing on the bridge at dusk.