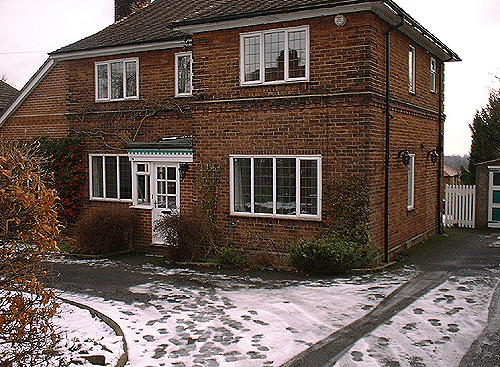 Leeds on 30 January – a reminder of what we were leaving behind.
First view of Waikiki beach.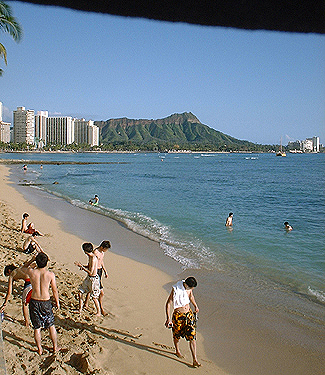 Waikiki beach, with Diamond Head beyond.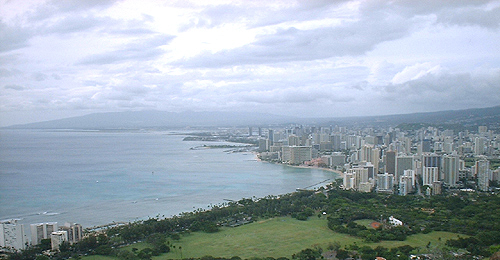 Waikiki from the lookout at Diamond Head.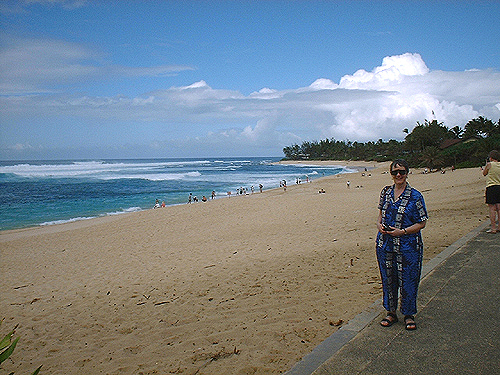 Mary at Sunset beach.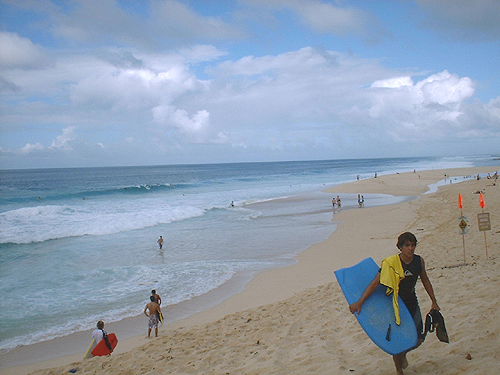 Surfers at Sunset beach.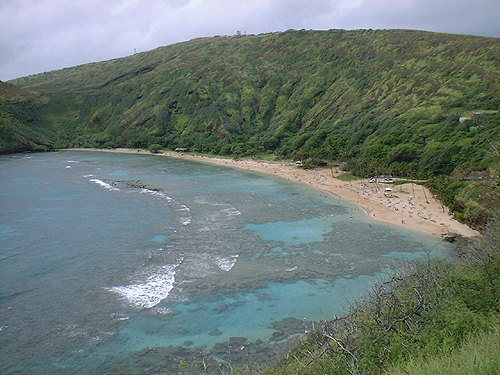 Hanauma Bay from the clifftop, showing the coral under the shallow sea.