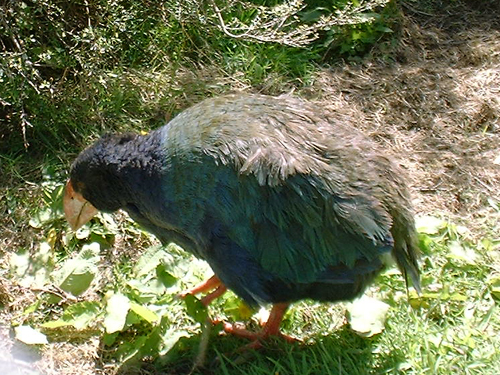 Exotic bird: a takahe in the wildlife centre at Te Anau.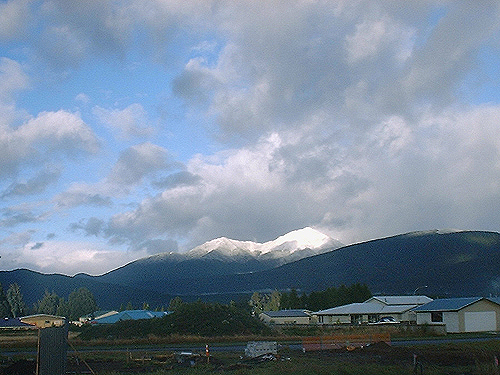 Sunrise over the Kepler Mountains, from our B&B bedroom in Te Anau.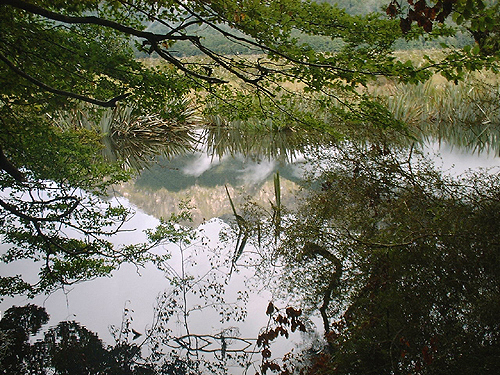 The Franklin Mountains reflected in Mirror Lake, on the road to Milford Sound.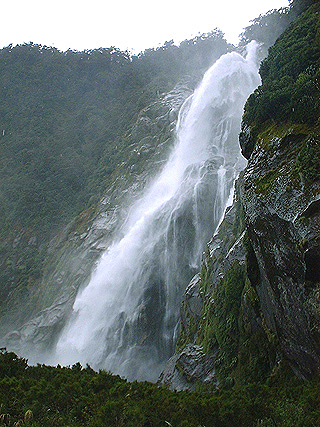 Bowen Falls, Milford Sound.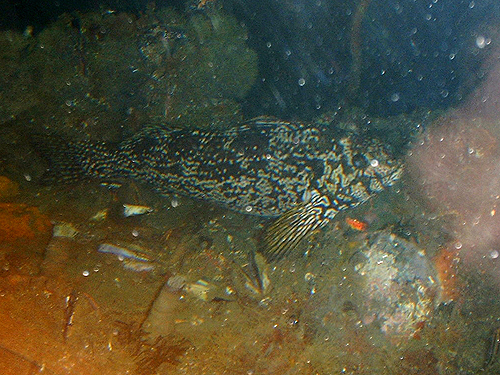 Fish in Milford Sound, seen from the underwater observatory.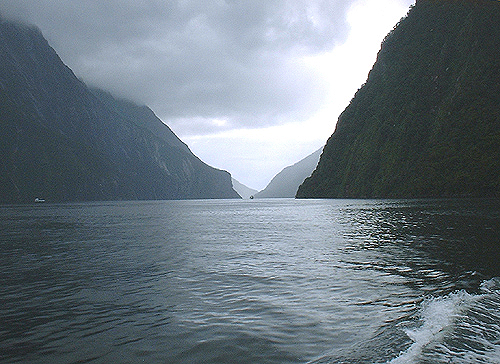 Milford Sound, looking out towards the open sea.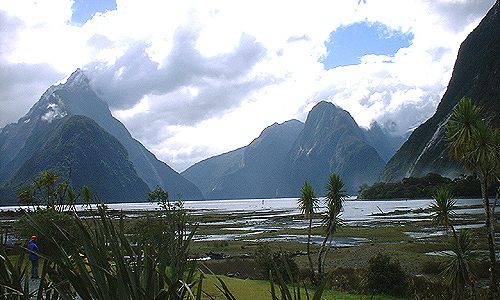 Milford Sound, looking inland to Mitre Peak.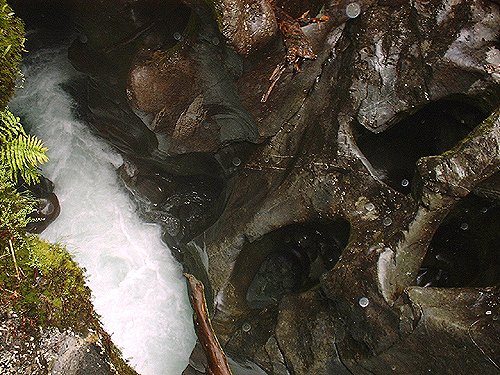 The Chasm on the Cleddau River, Milford Haven.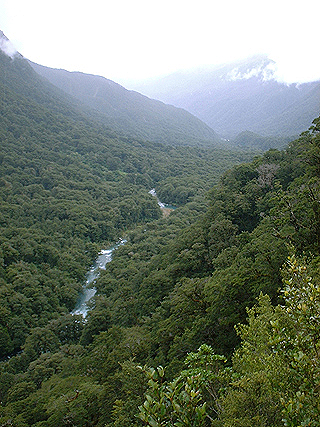 The Hollyford River valley.