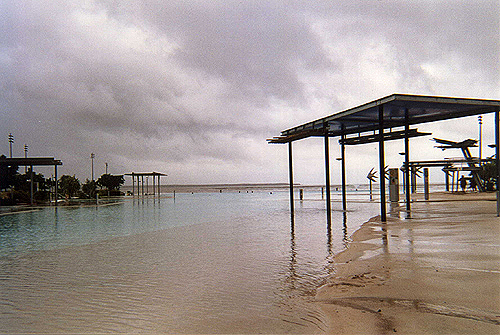 Cairns. Even the swimming pool was flooded.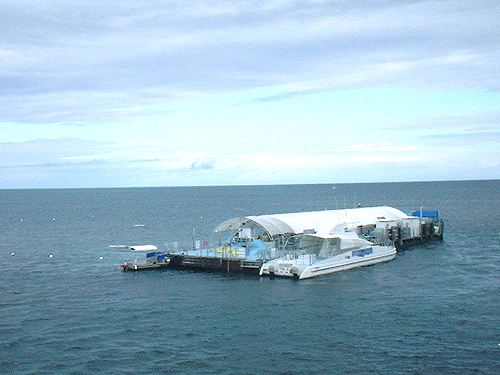 Pontoon at Moore Reef, over the Great Barrier Reef.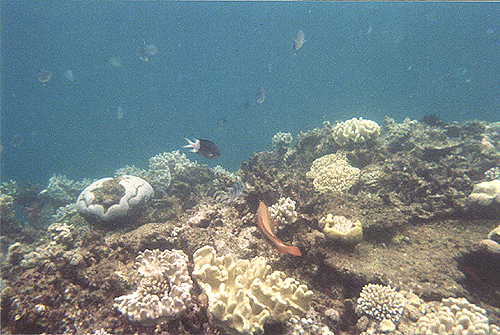 Great Barrier Reef (taken with an underwater camera while snorkelling at Moore Reef, as were the next two shots).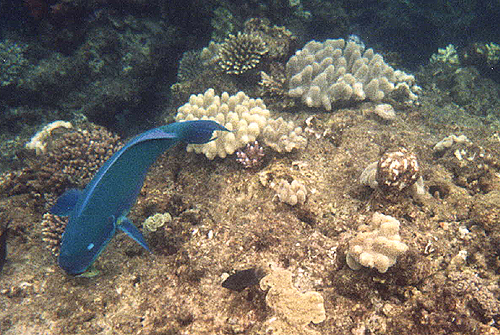 Colourful fish.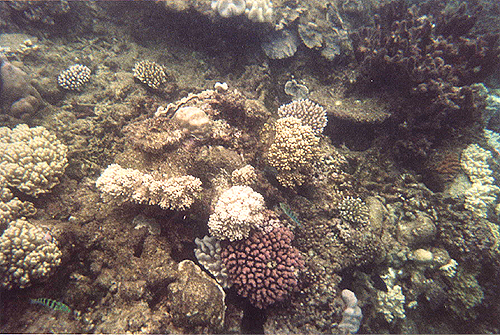 Much of the coral looked sickly from over-exposure to tourists. The coral we
saw in Fiji was much healthier (but we don't have any pictures of it).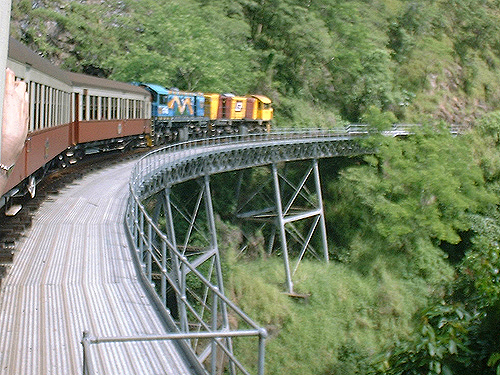 The Kuranda scenic railway.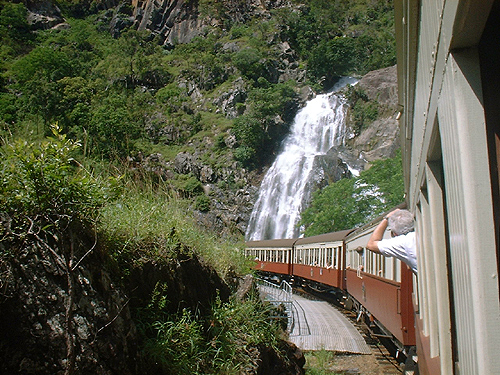 Train passing Stoney Creek waterfall.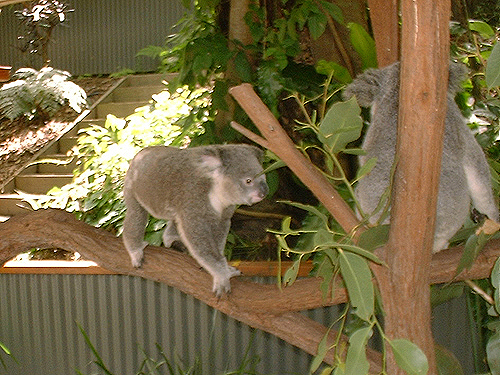 Koalas at Kuranda Koala Gardens...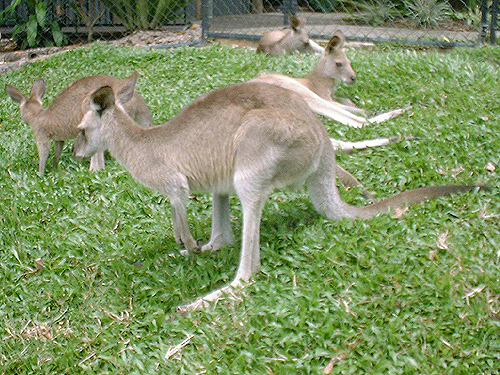 ...also kangaroos.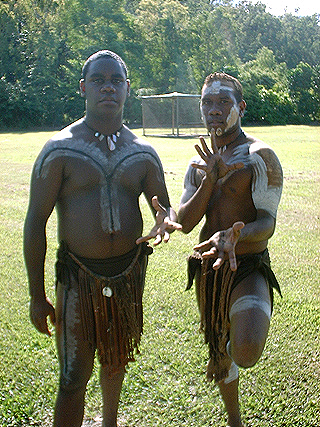 Aboriginal boomerang demonstrators at Tjapukai Cultural Park.