Scotland, June 2011
Tuesday 16 June
Drove from Leeds to the Cairngorms, with various stops including Jedburgh and the SNT property at The Hermitage.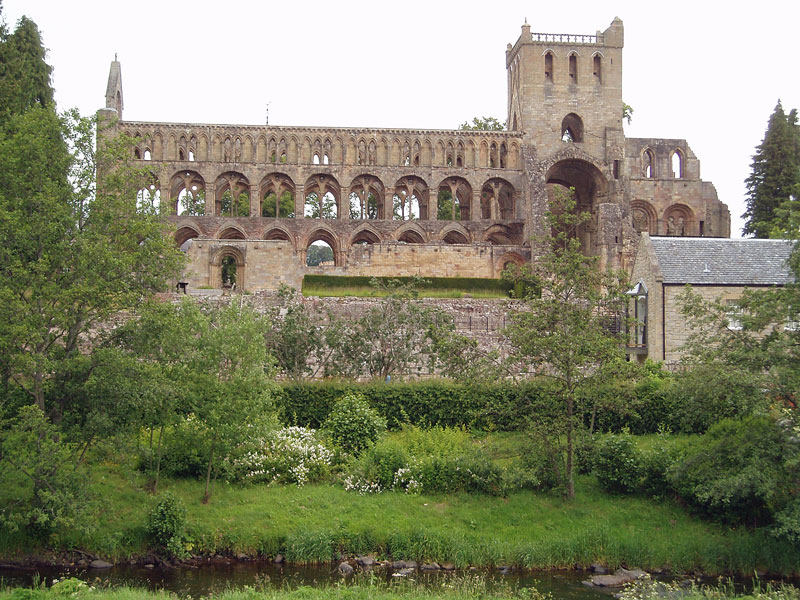 Jedburgh Abbey, built in the 12th/13th centuries.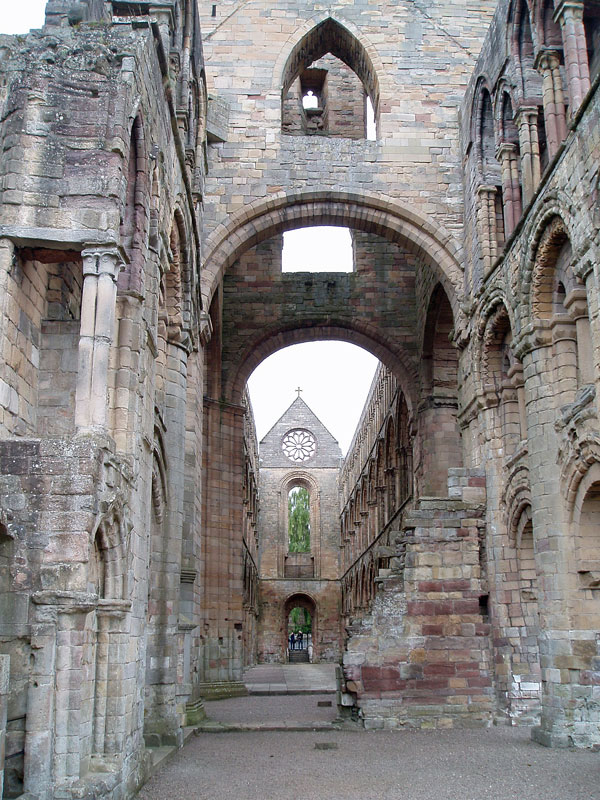 The nave of the Abbey.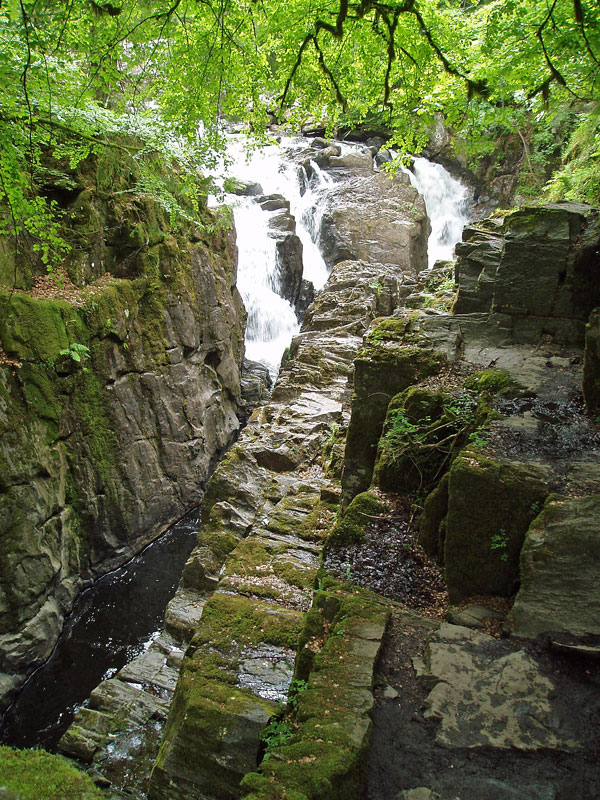 Black Linn Falls at The Hermitage.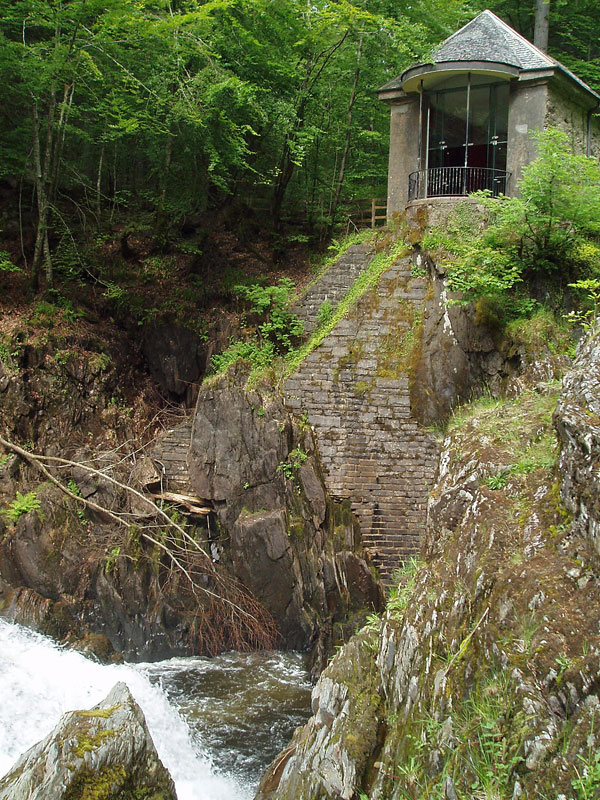 Ossian's Hall, an 18th century folly perched above the falls.
Friday 17 June
Stayed for two nights at the Rowan Tree Hotel outside Aviemore. Climbed Ben Macdui (a longstanding ambition).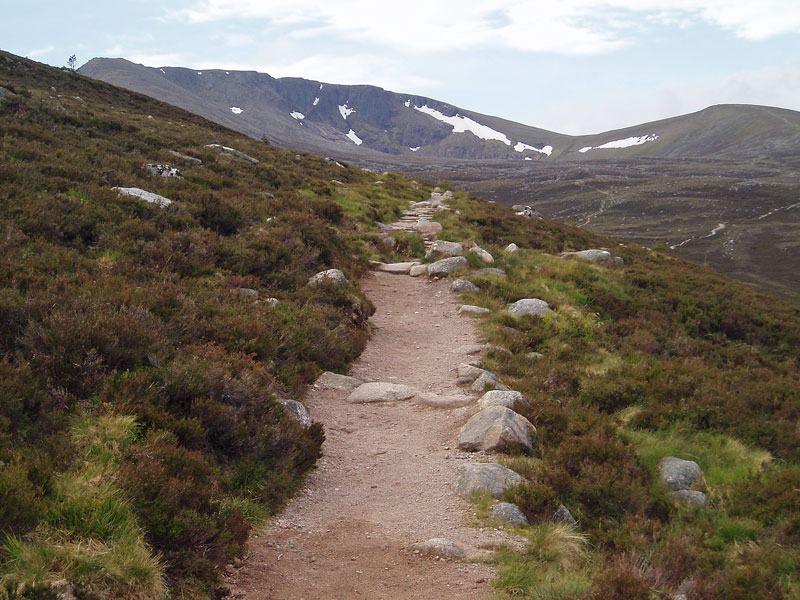 The start of the path to Ben Macdui. Still plenty of snow in the Cairngorm corries in mid-June.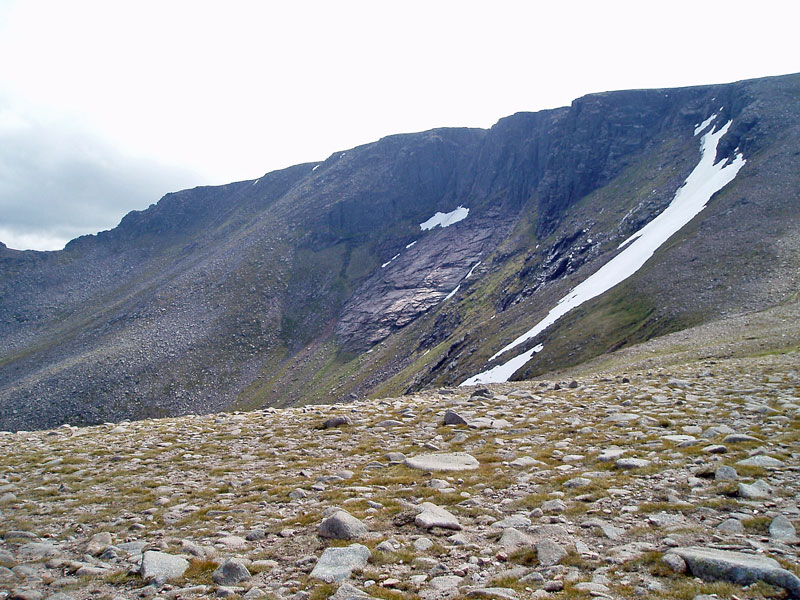 Approaching the Cairngorm plateau.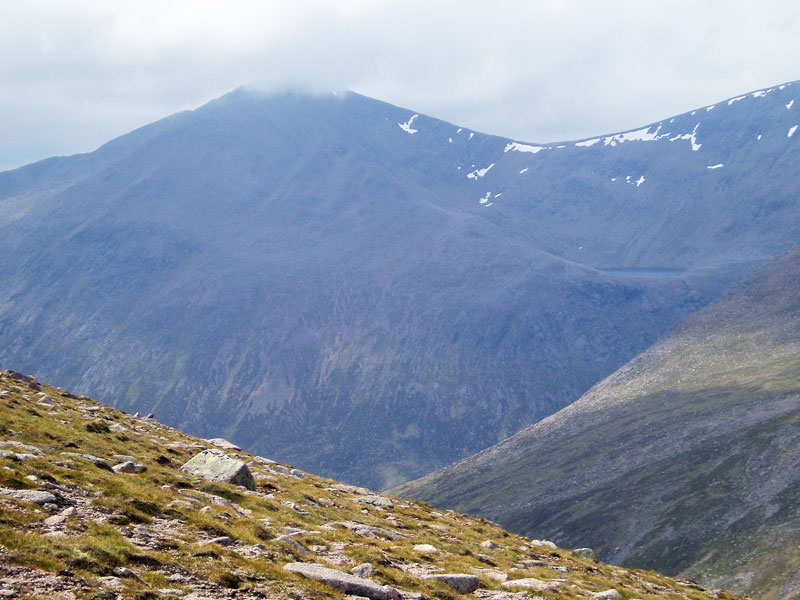 Looking across the Lairig Ghru to Lochan Uaine and Cairn Toul (with its summit just in cloud).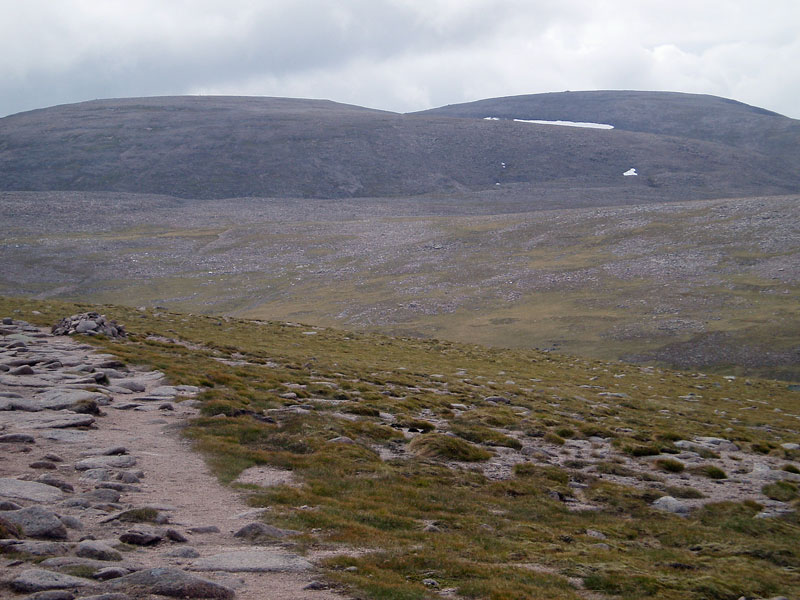 The rounded summit of Ben Macdui eventually comes into sight.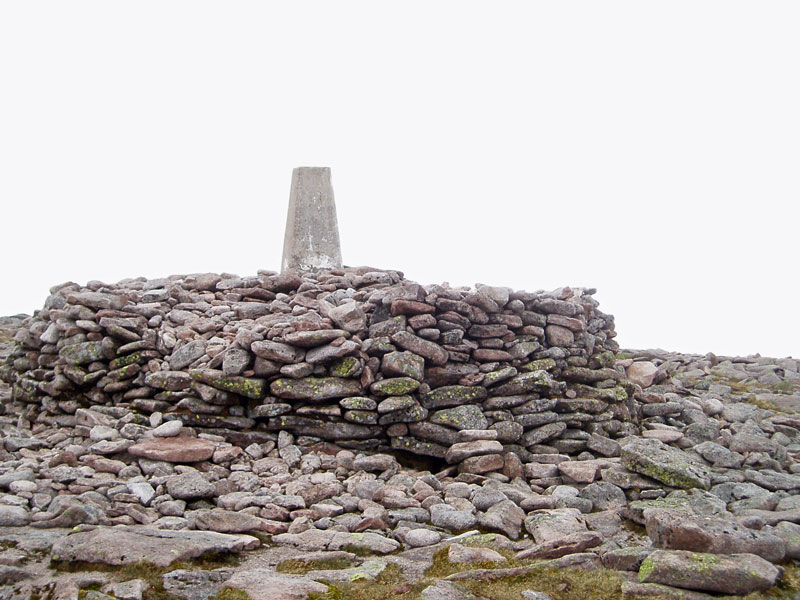 The huge cairn on the summit.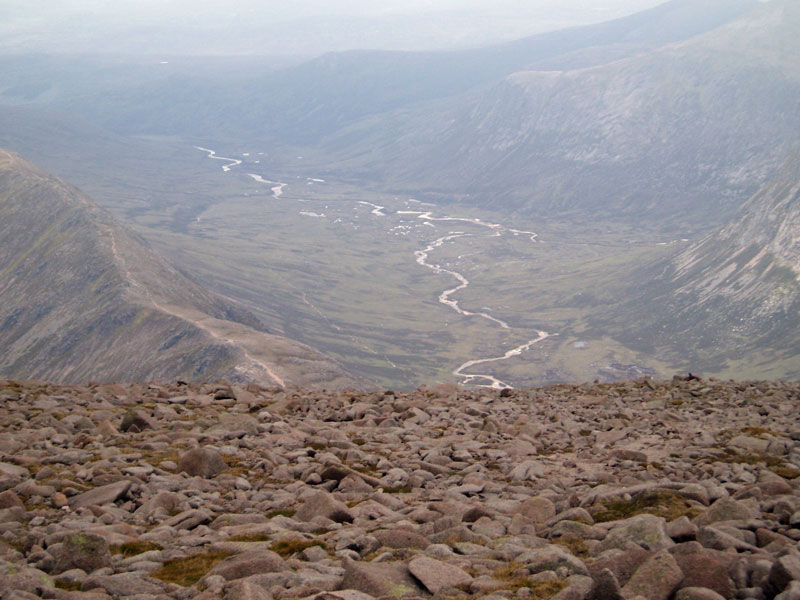 The view south from the summit, down to Glen Dee.
Saturday 18 June
Spent the morning at the Loch Garten Osprey Centre before driving over to Loch Laggan to join the gang for a week's stay in Gallovie farmhouse.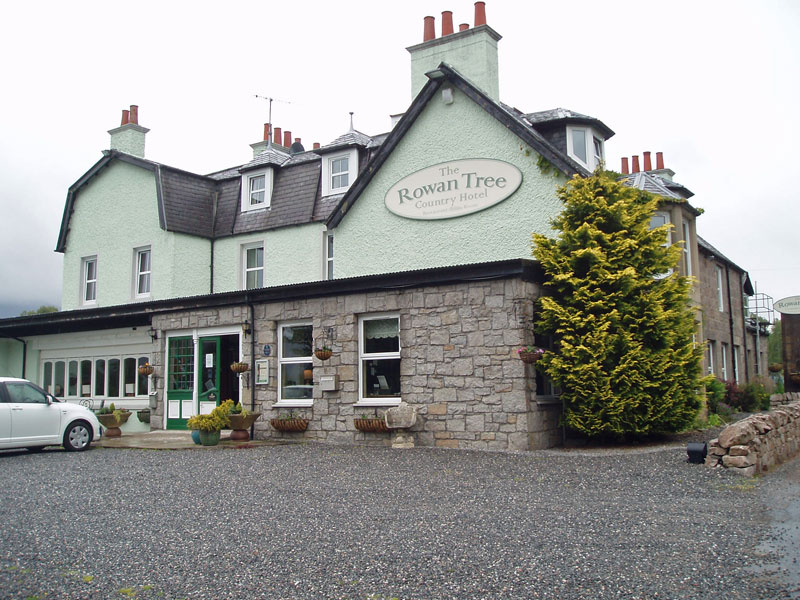 The Rowan Tree was an excellent hotel choice – quiet location overlooking Loch Alvie, comfortable rooms at very reasonable prices, and an extremely good restaurant.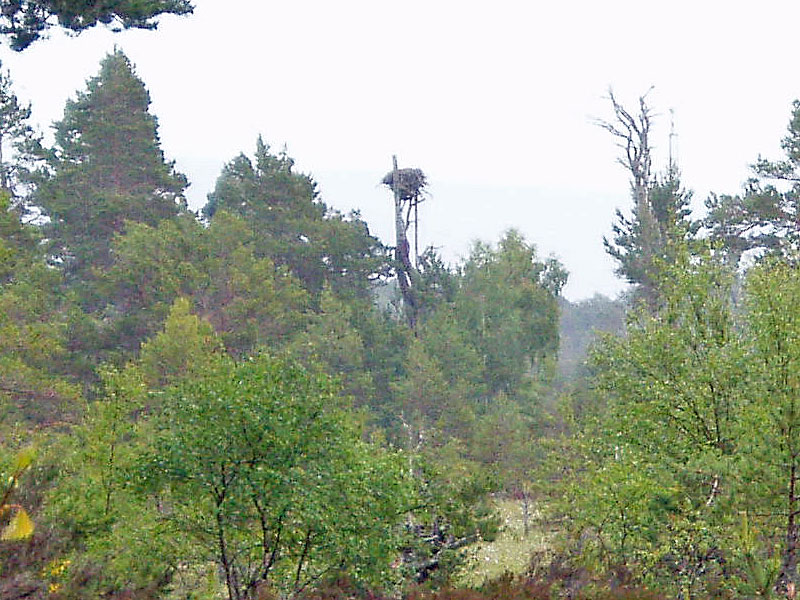 Distant view of the ospreys' nest (no bird actually visible here, but it could be seen with its chicks through the CCTV, on large monitor screens in the visitor centre).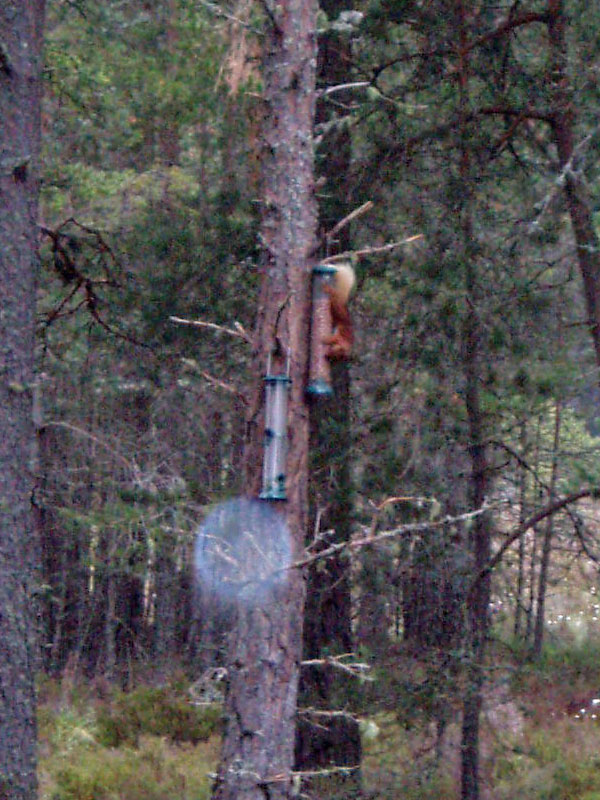 Red squirrel on one of the bird feeders at the Centre.
Sunday 19 June
Bob and I climbed Carn Dearg in the Monadhliath mountains. This was another long-held ambition of mine. I set out to climb Carn Dearg one day in 1987, but circumstances intervened and I never made it. So this day's climb was unfinished business for me.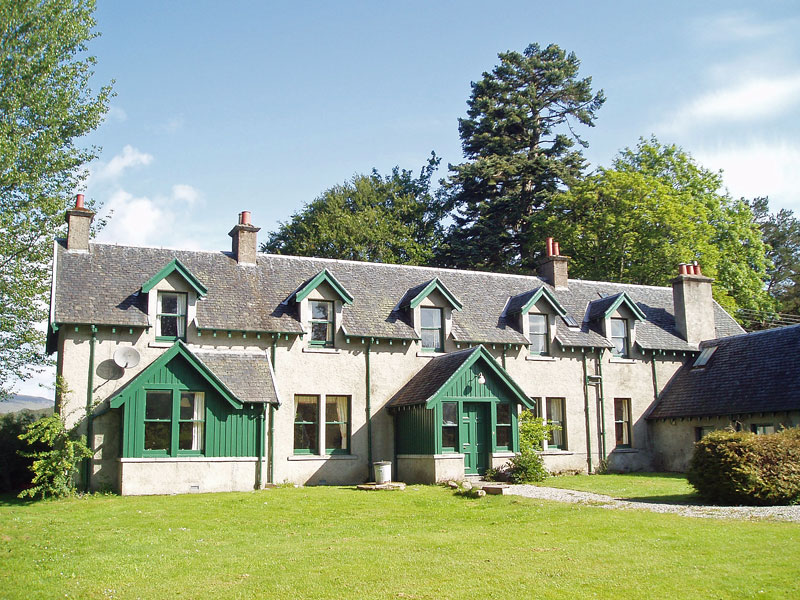 Gallovie farmhouse on a sunny morning.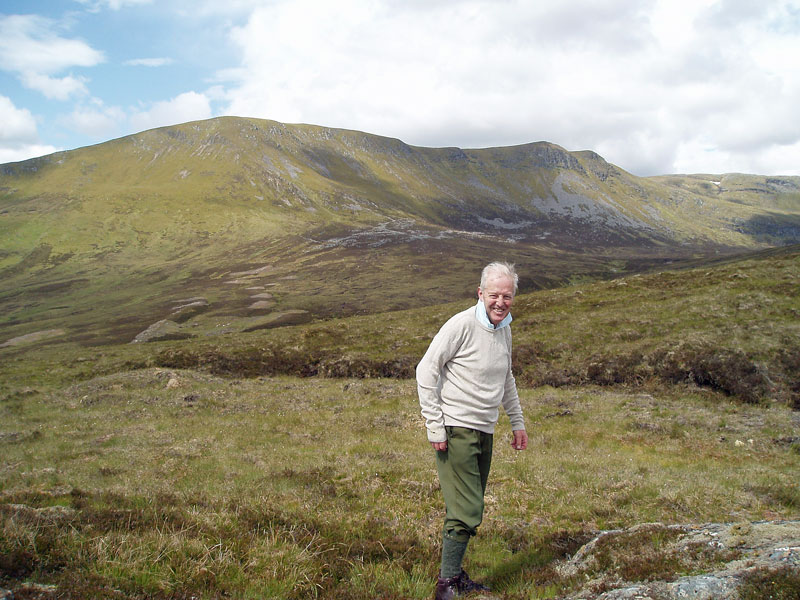 Bob on the shoulder of Meall na Ceardaich, with Carn Dearg behind.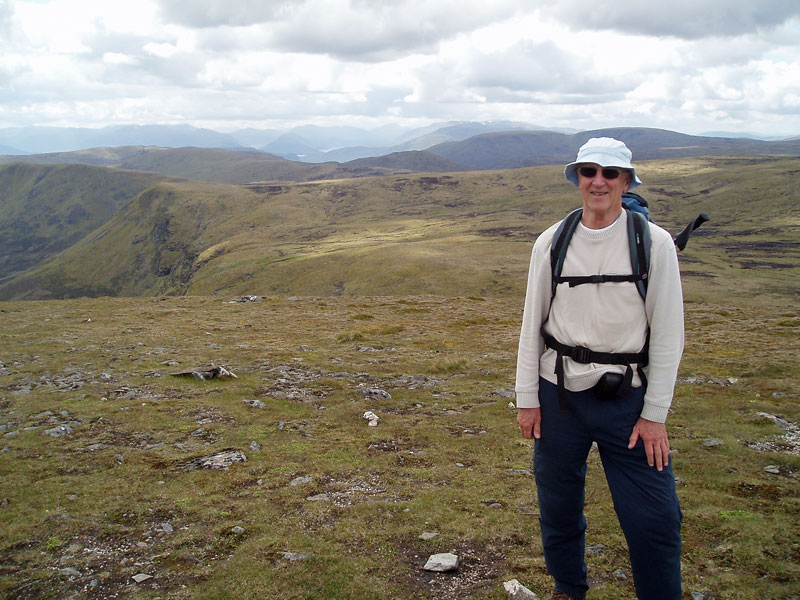 Me on Carn Dearg, with Loch Laggan and the Creag Meagaidh range in the far distance.
Looking back to Carn Dearg from the banks of the river Calder, with one of several forlorn abandoned farm buildings on the left of the picture.
Monday 20 June
Low cloud and drizzle. Barbara, Bob and I walked up the path to Coire Ardair in the morning. In the afternoon we watched the Wimbledon tennis on the TV.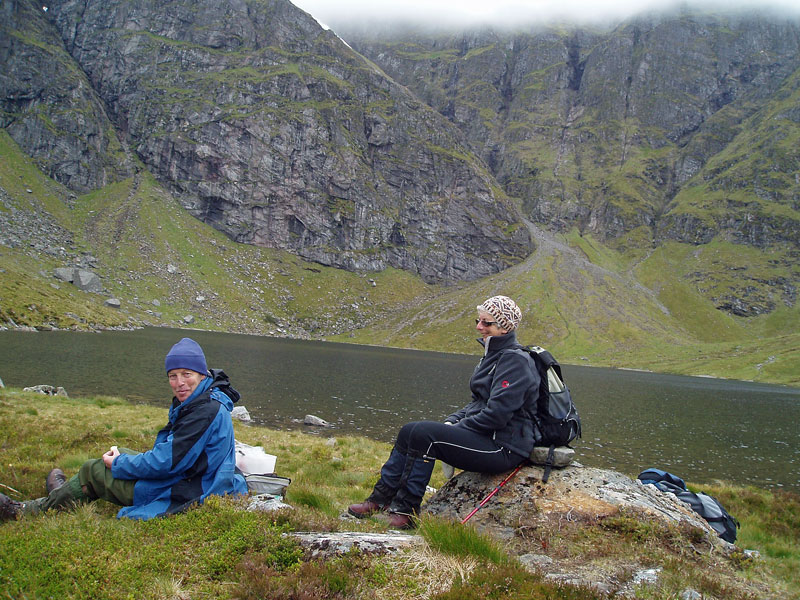 Barbara and Bob by the lochan in Coire Ardair (one of my favourite places, even on a dull day).