Scotland June–July 2018
Glenshee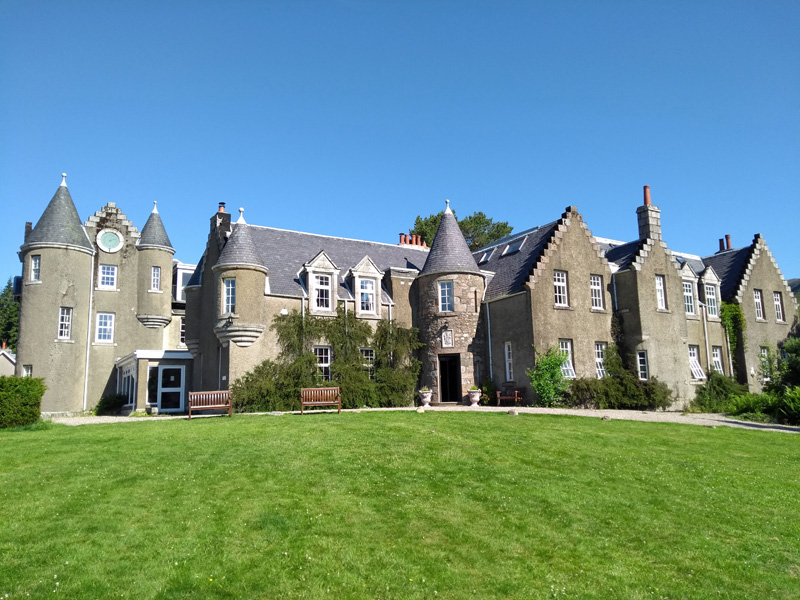 The walk started at the Dalmunzie Hotel.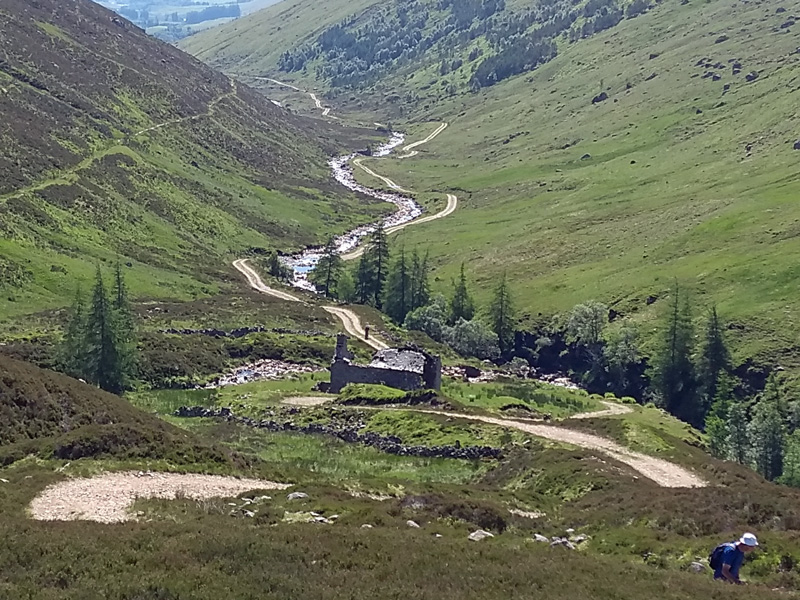 The ruins of Glenlochsie Lodge.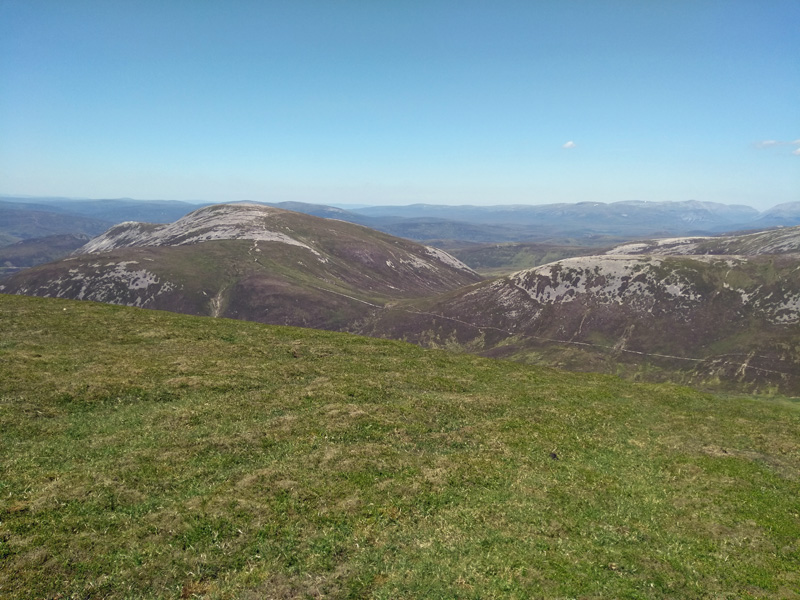 Carn an Righ seen from Glas Tulaichean.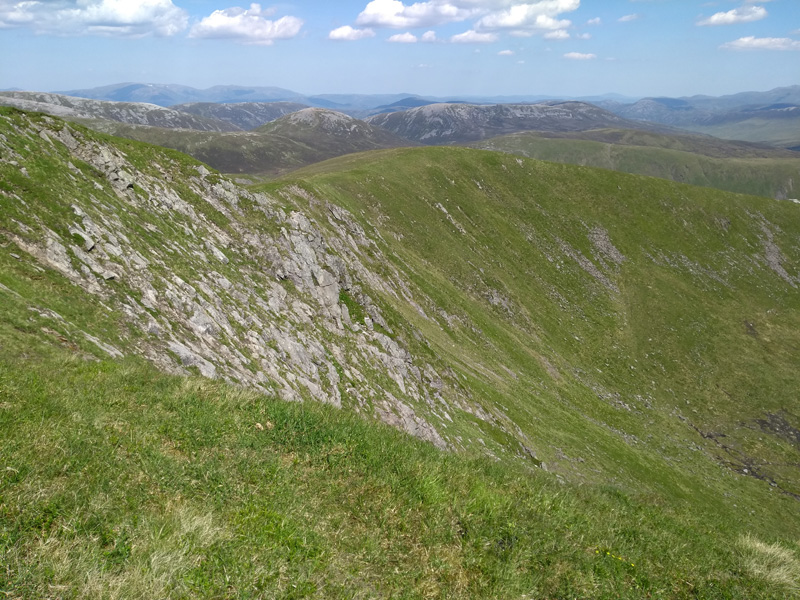 View from Glas Tulaichean down into Glas Choire Mhor.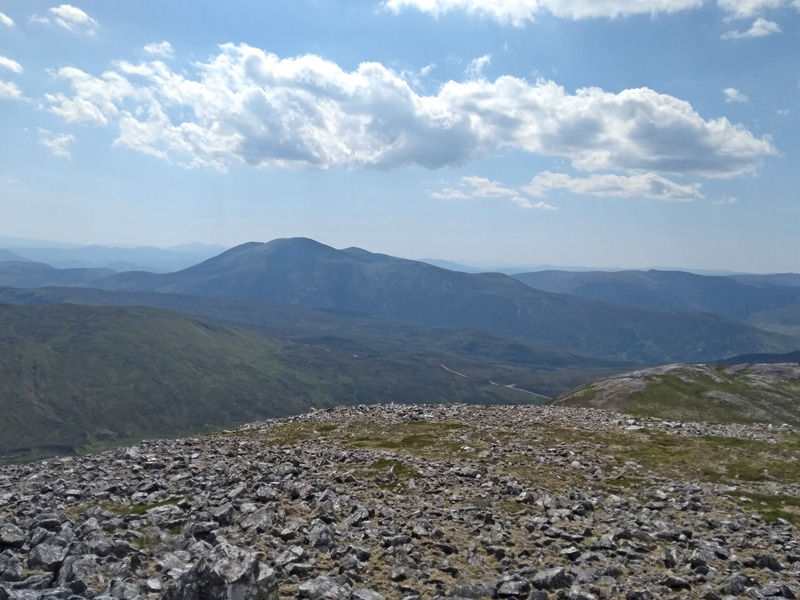 From Carn an Righ looking across to Beinn a'Ghlo.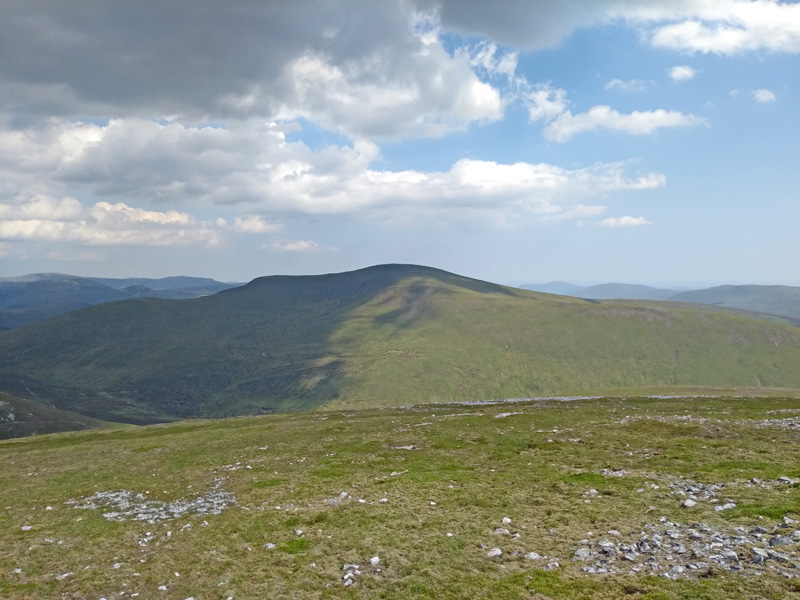 From Carn an Righ looking back to Glas Tulaichean.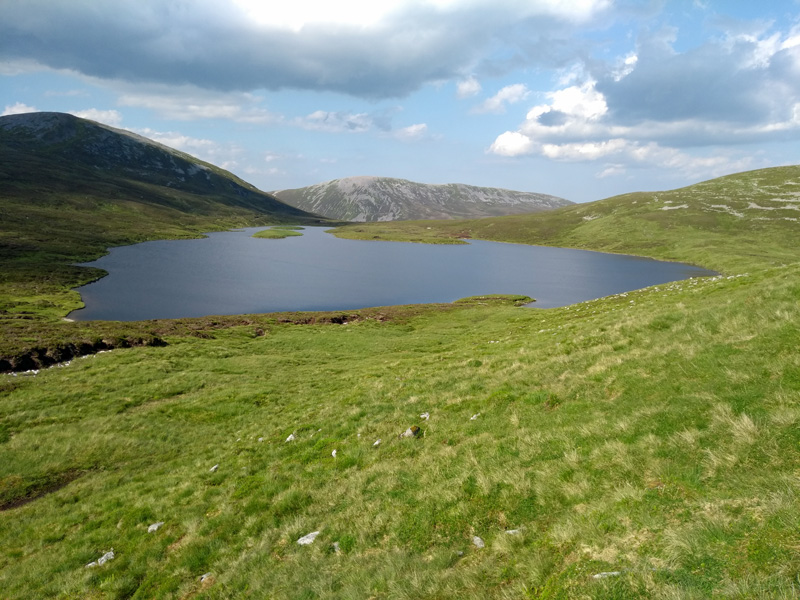 Loch nan Eun, with An Socach beyond.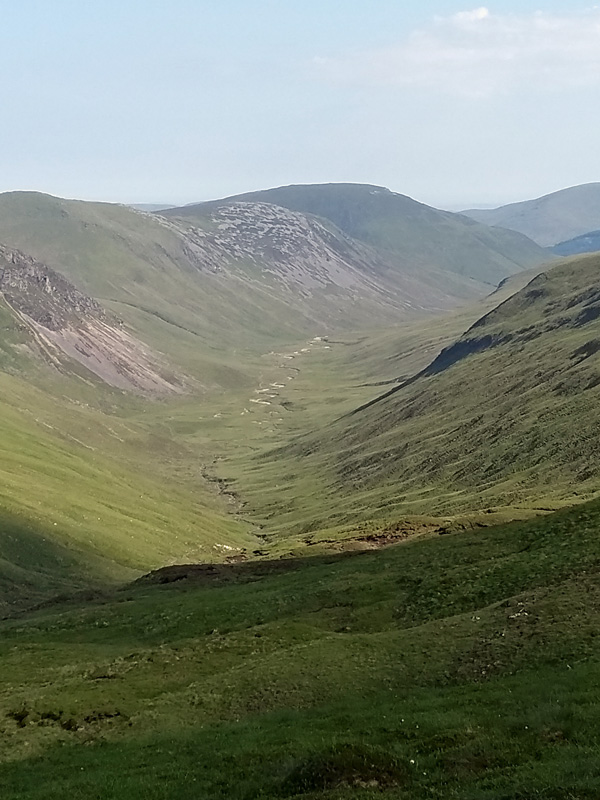 The long steep valley of Gleann Taitneach.
The stream flowing down from Loch nan Eun.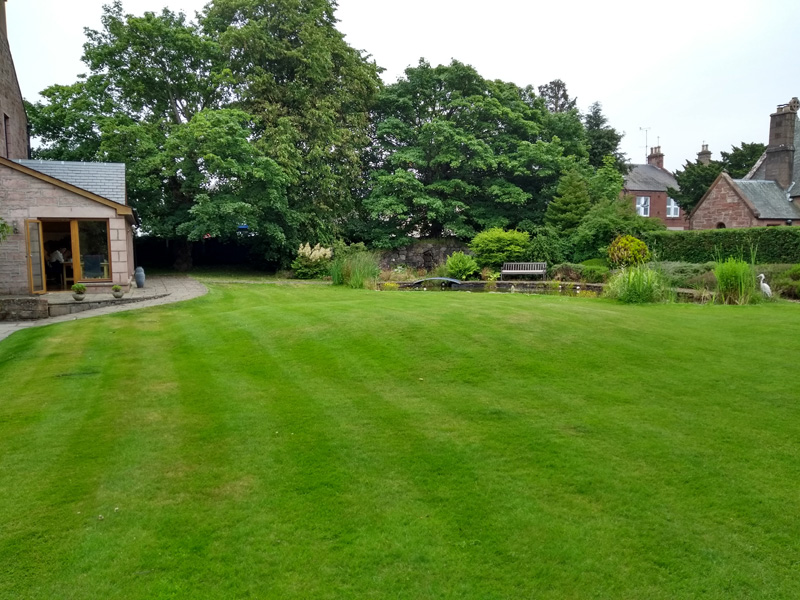 The garden of the excellent B&B Tigh Na Leigh in Alyth.
Shieldaig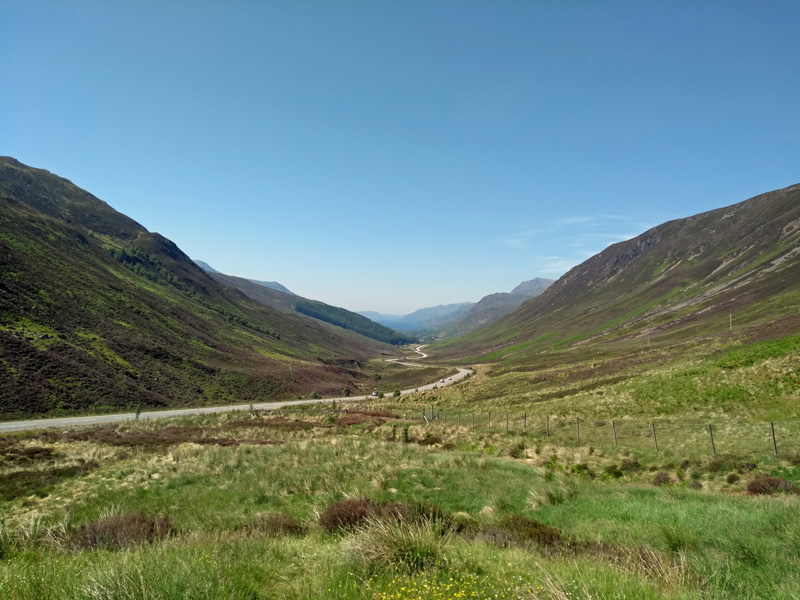 The famous view down Glen Docharty towards Kinlochewe.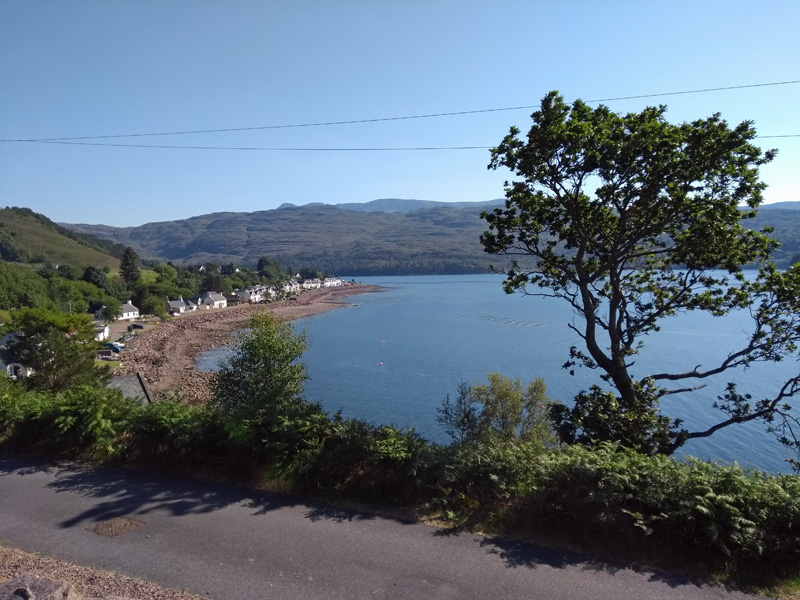 Shieldaig Bay, from An Cos (the cottage where we were staying).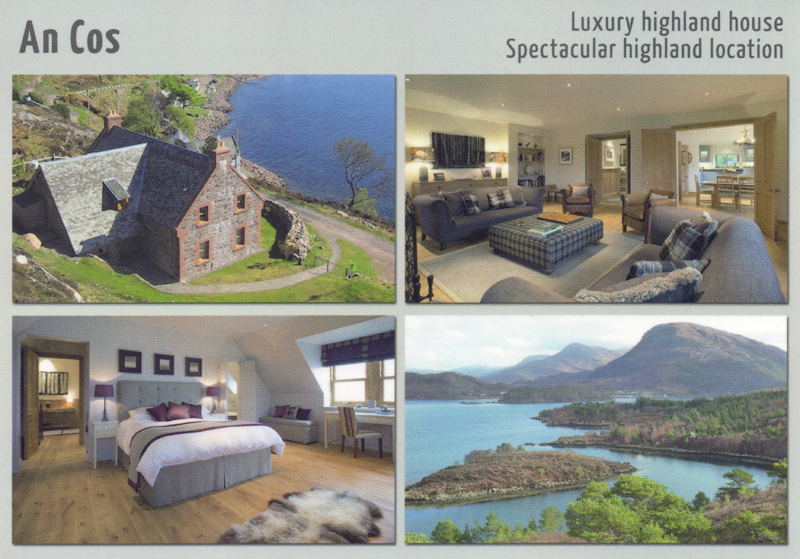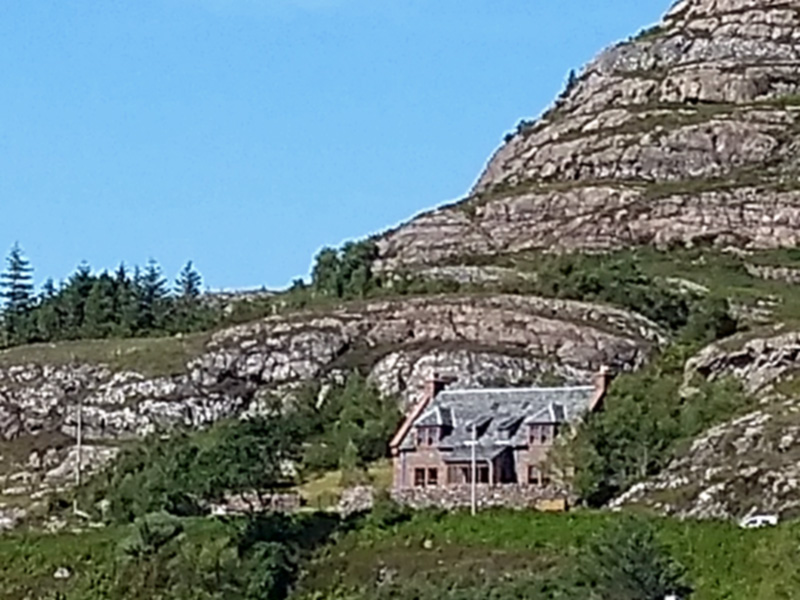 An Cos, nestling among crags.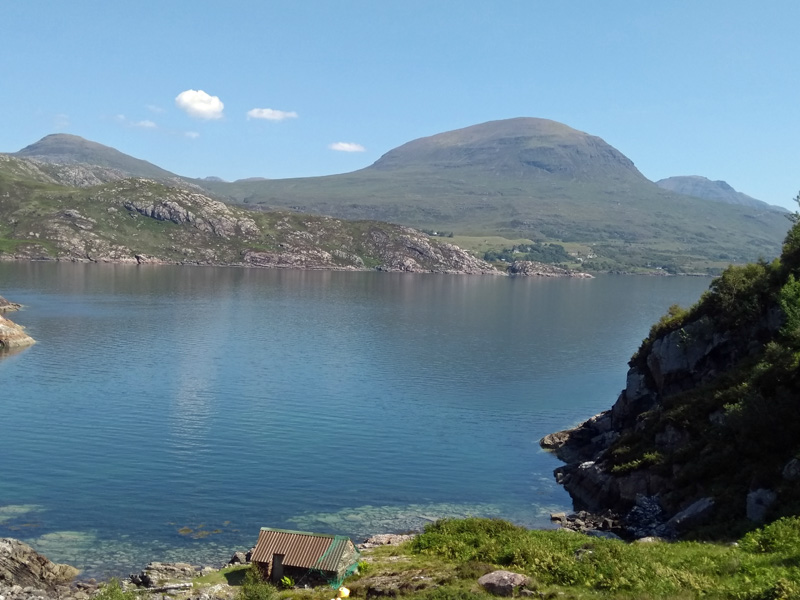 The view across Loch Torridon to Inveralligin.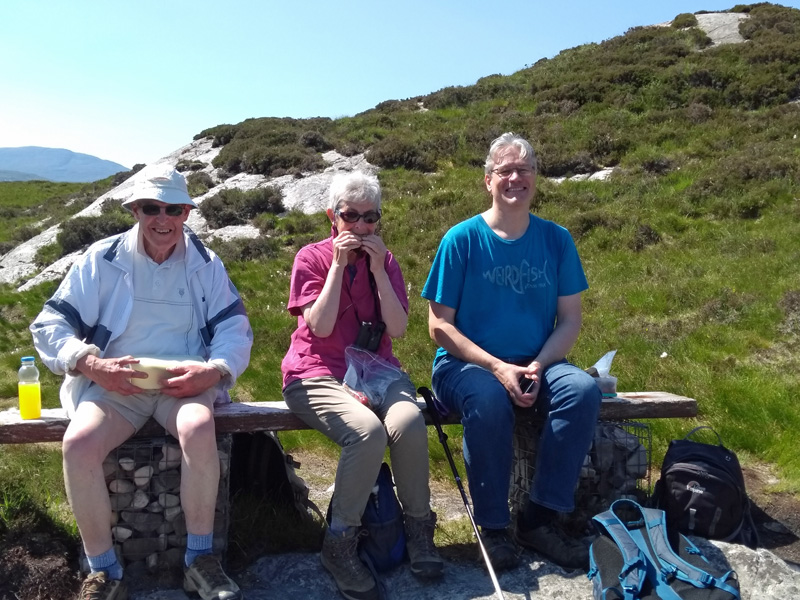 Lunch at Shieldaig headland – Bob, Barbara, Richard.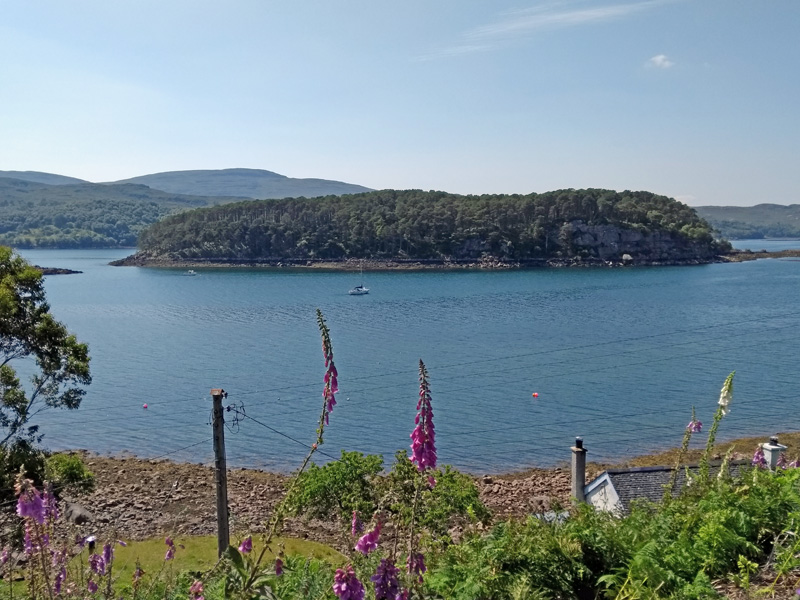 Shieldaig Island.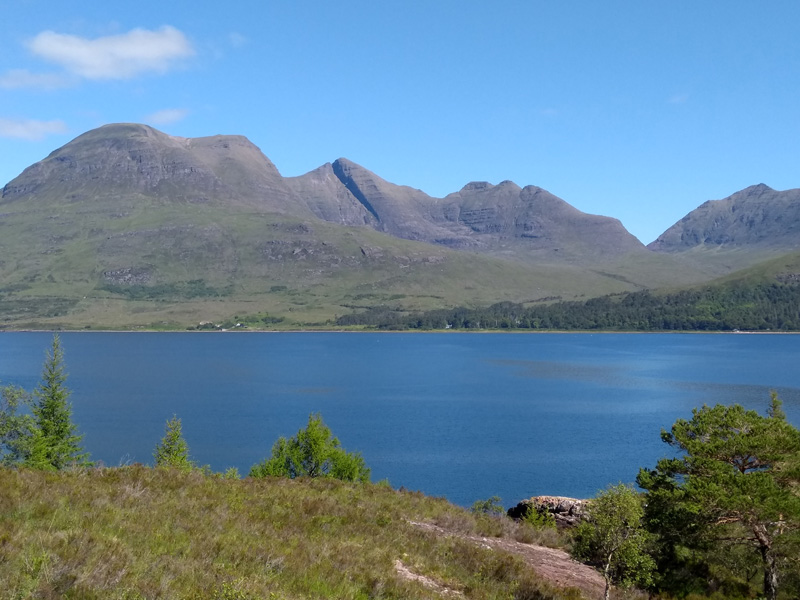 Striking view of Beinn Alligin across Loch Torridon, with its great gash hidden in deep shadow.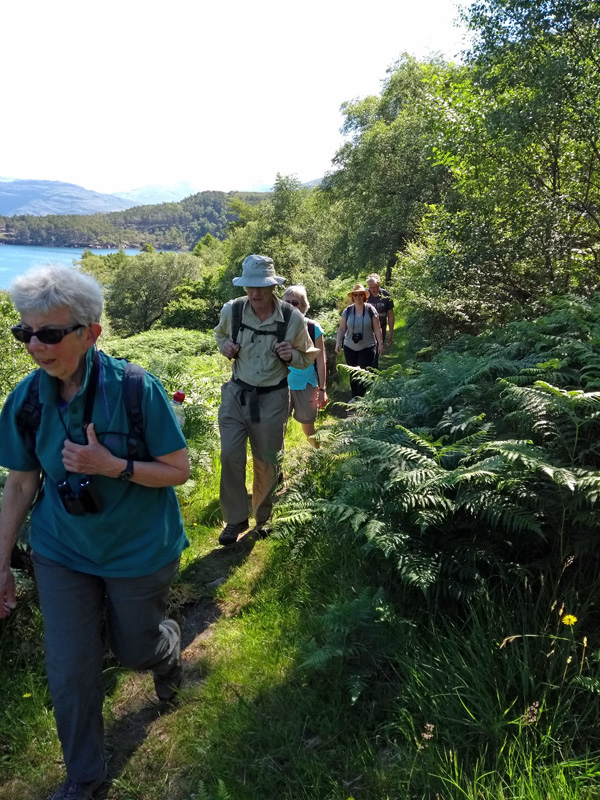 Coastal path by Loch Torridon – Barbara, Allan, Kate, Liz, Richard.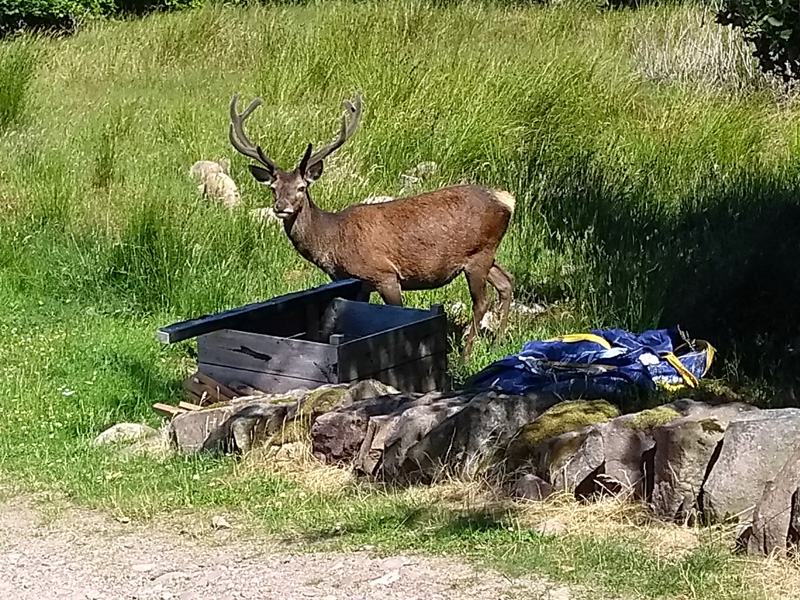 Meeting with a stag.
A short video of the stag – quite unconcerned by our presence.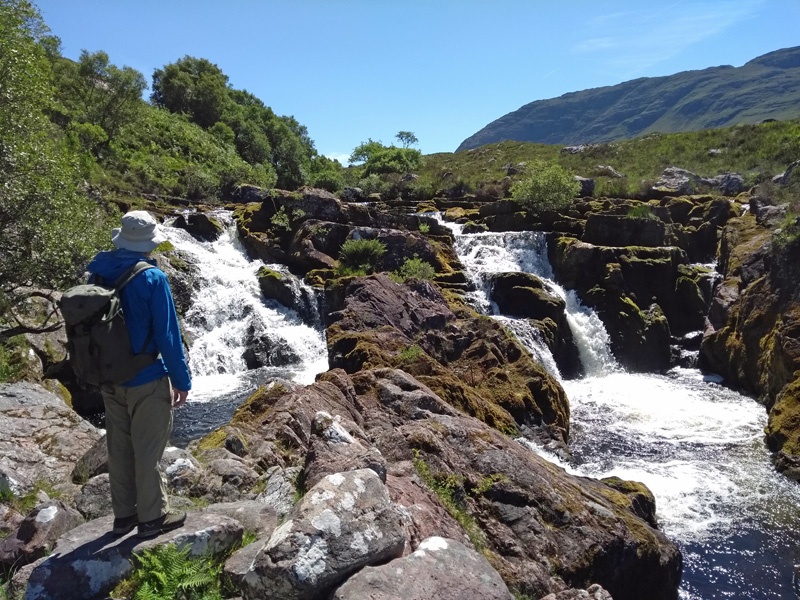 The Falls of Balgy.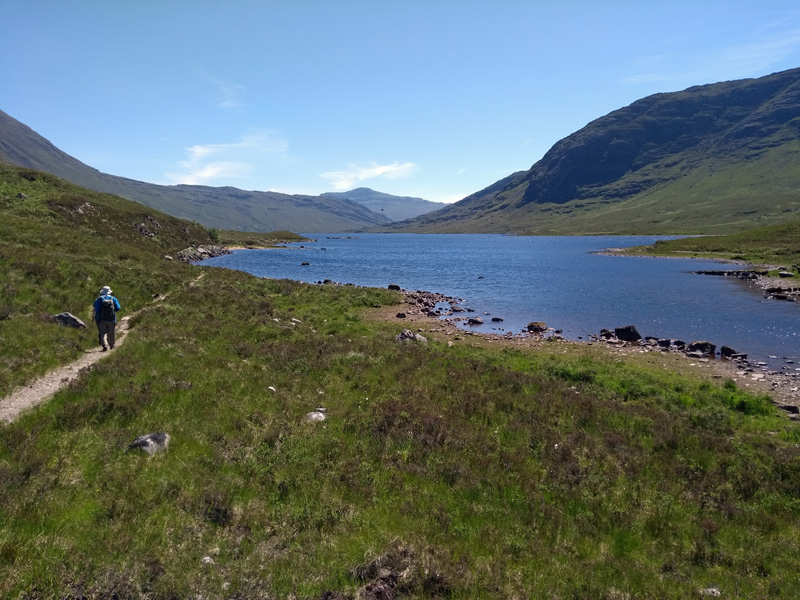 Loch Damh.