Hebrides May–June 2019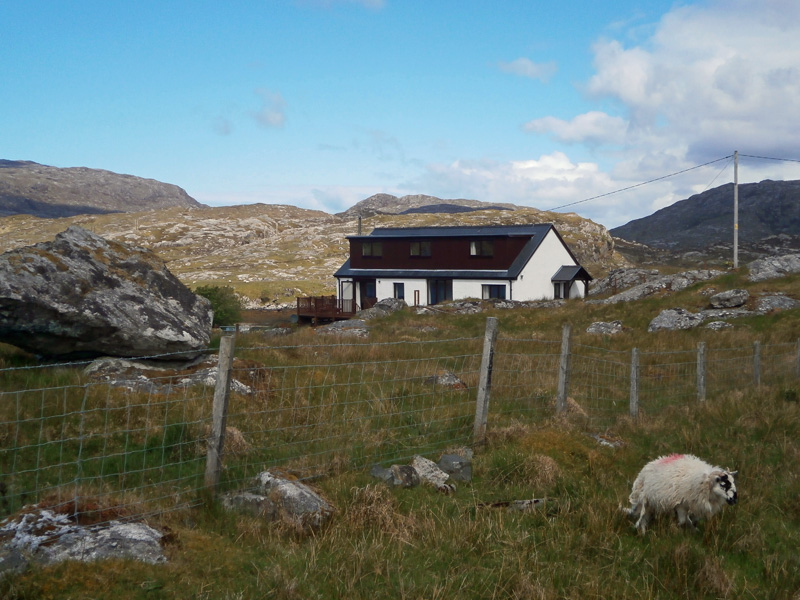 We stayed at Sith na Mara in Harris, overlooking Loch Stocanais.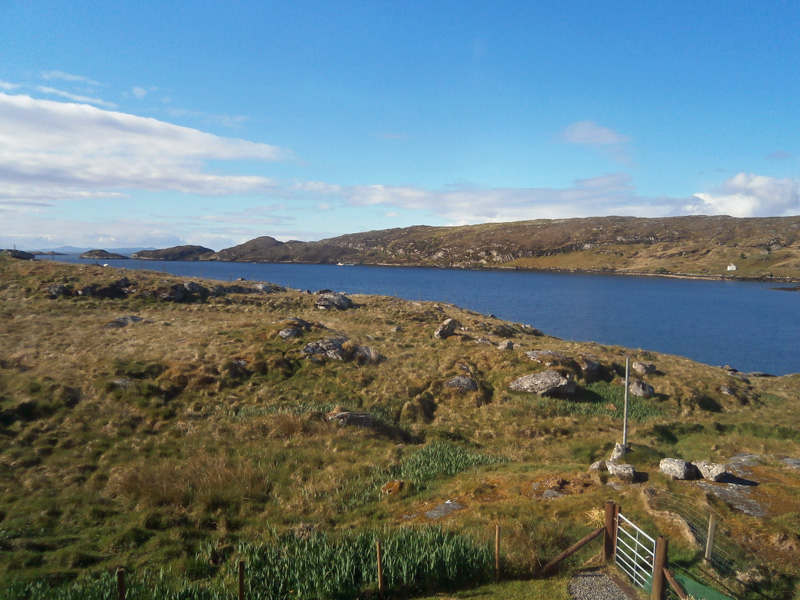 The view from Sith na Mara.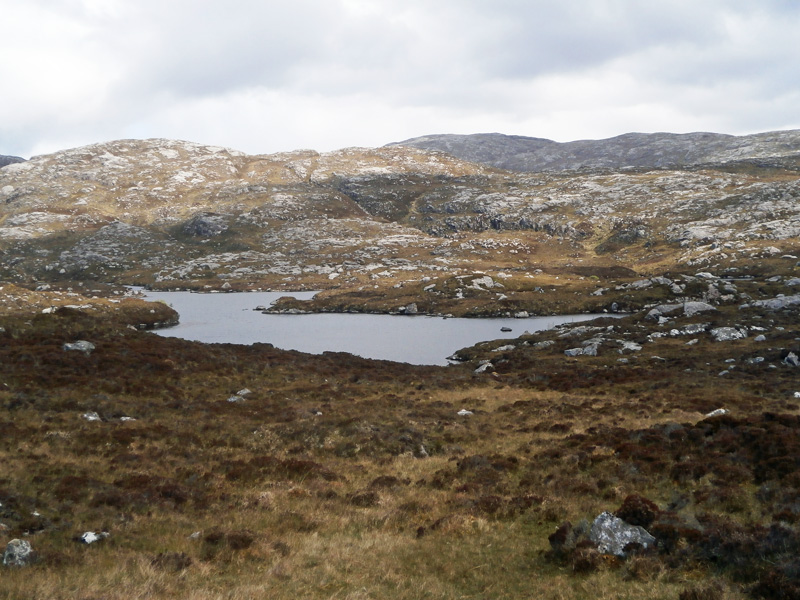 Typical wild landscape of south Harris.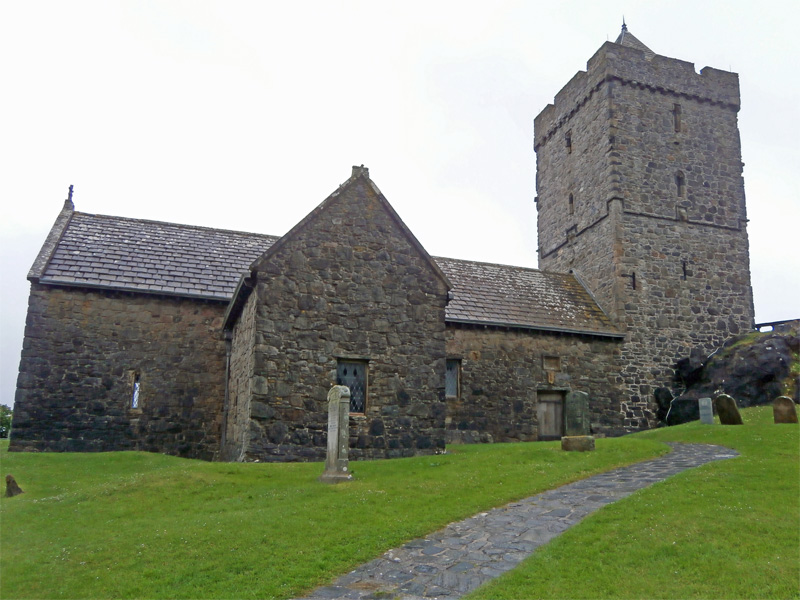 St Clement's church at Roghadal.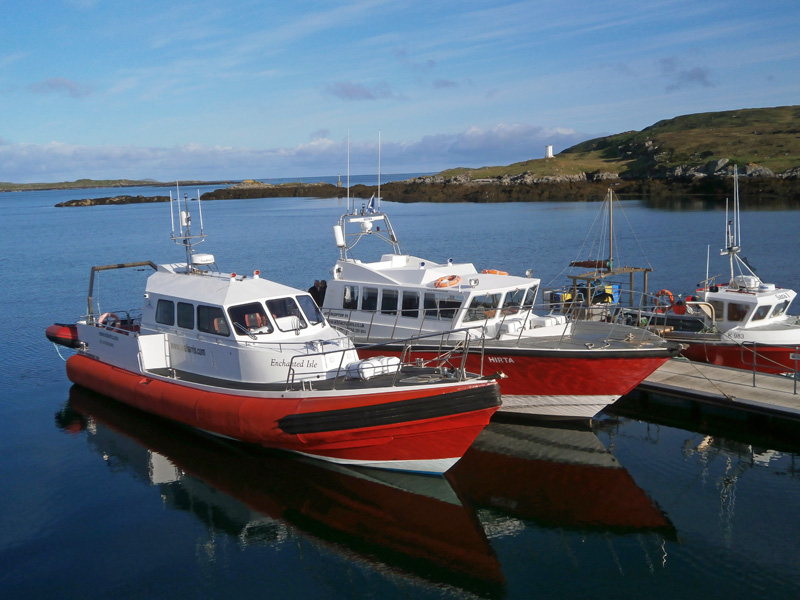 The Enchanted Isle took us for an unforgettable day trip to St Kilda.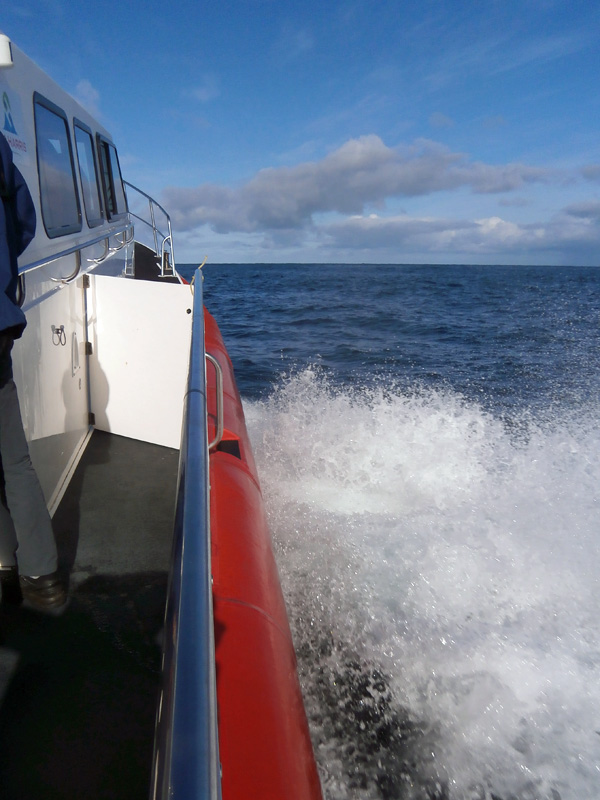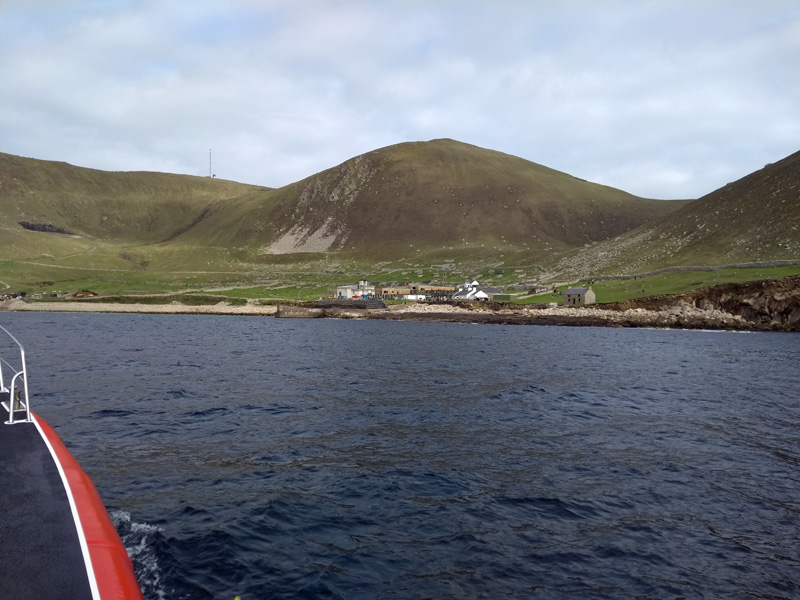 Nearing St Kilda.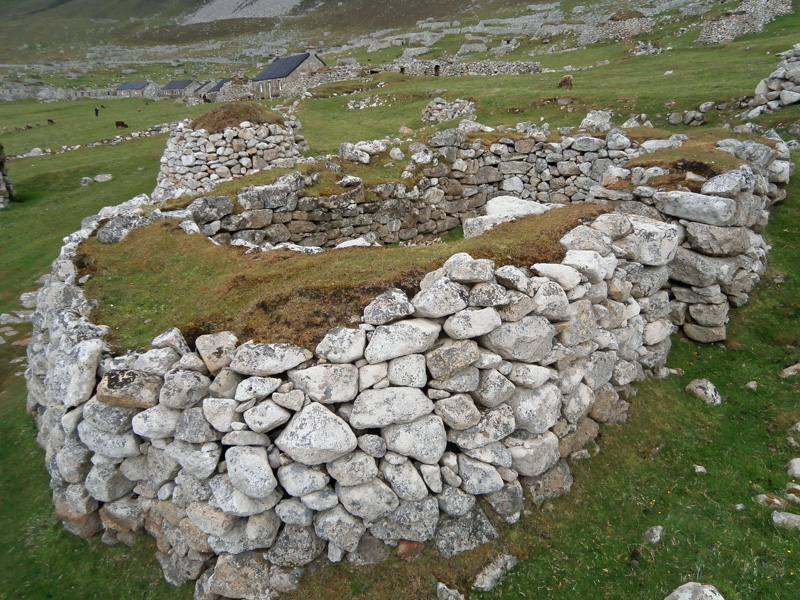 Ruined cottage.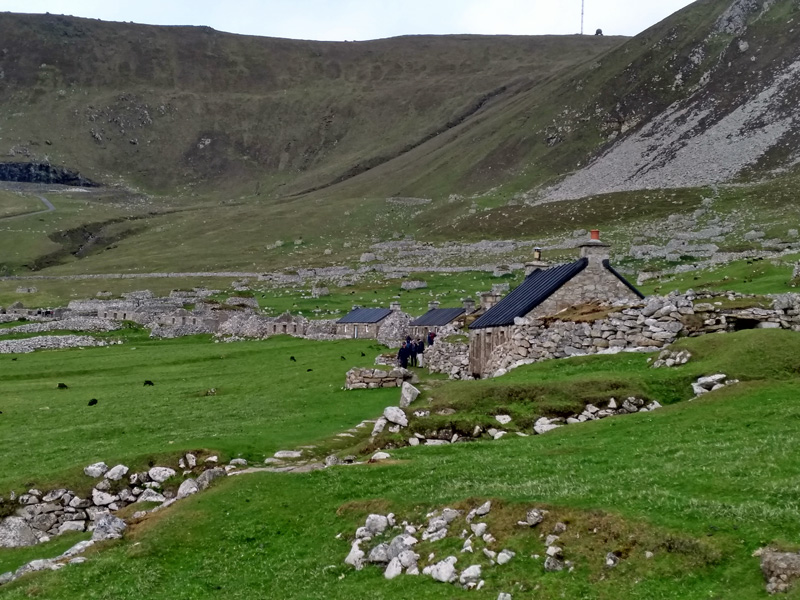 The main street.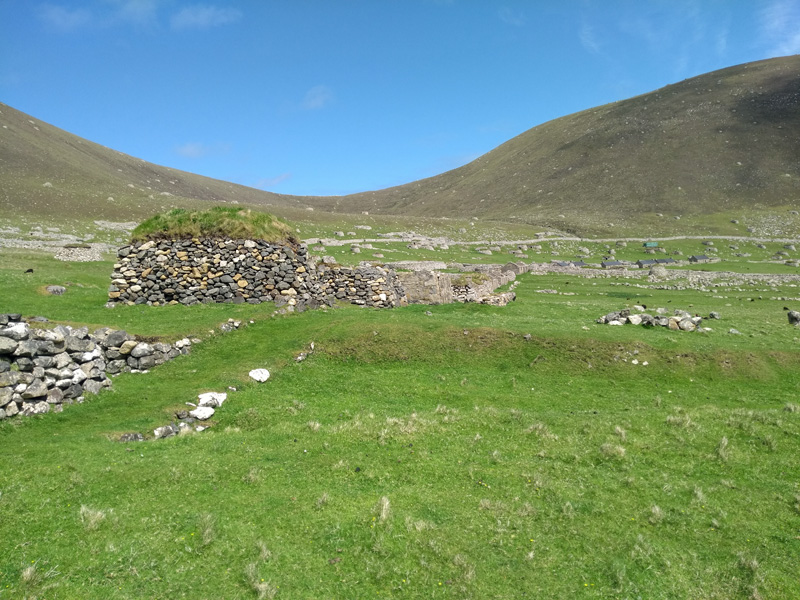 Main street, looking back from the far end.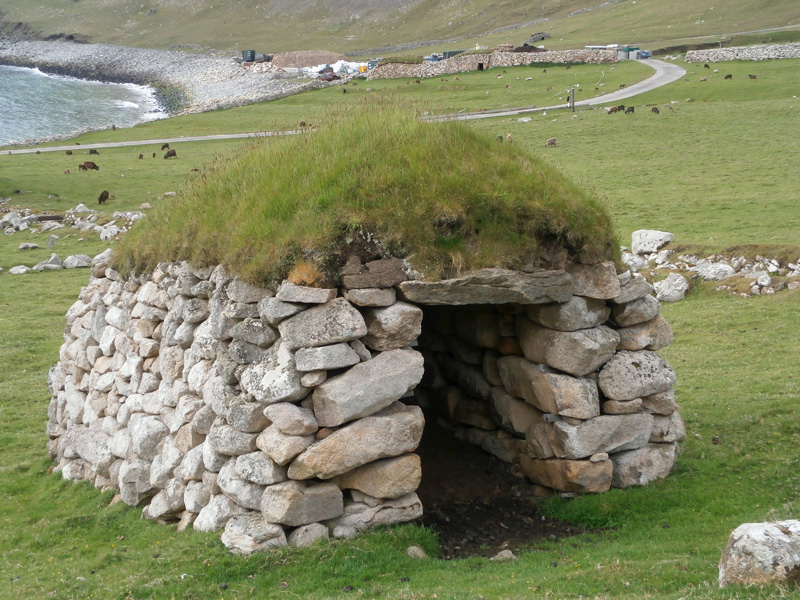 A cleit (used by the islanders as a larder to store food).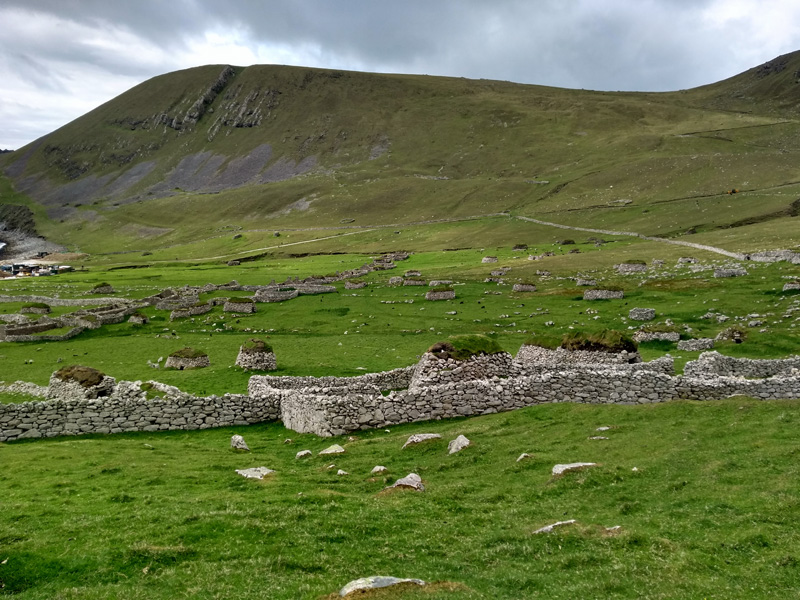 A field full of cleits.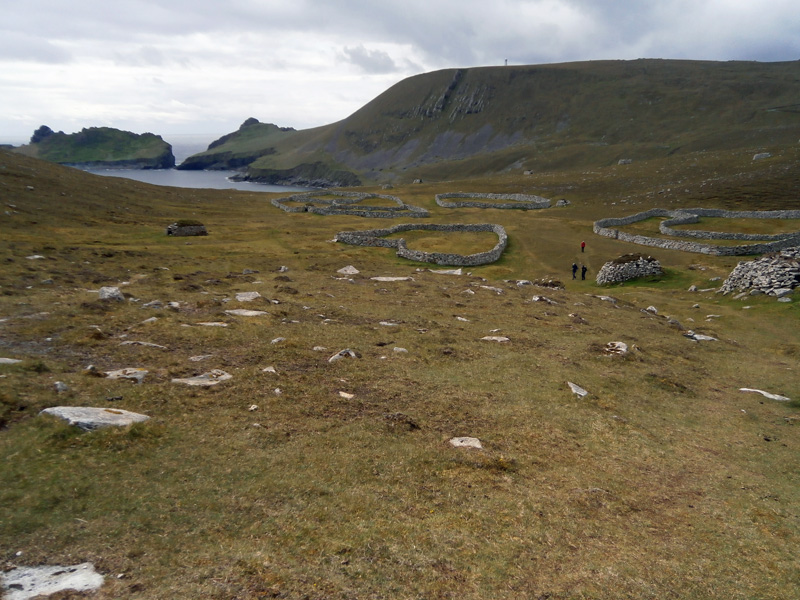 Sheep enclosures, and more cleits.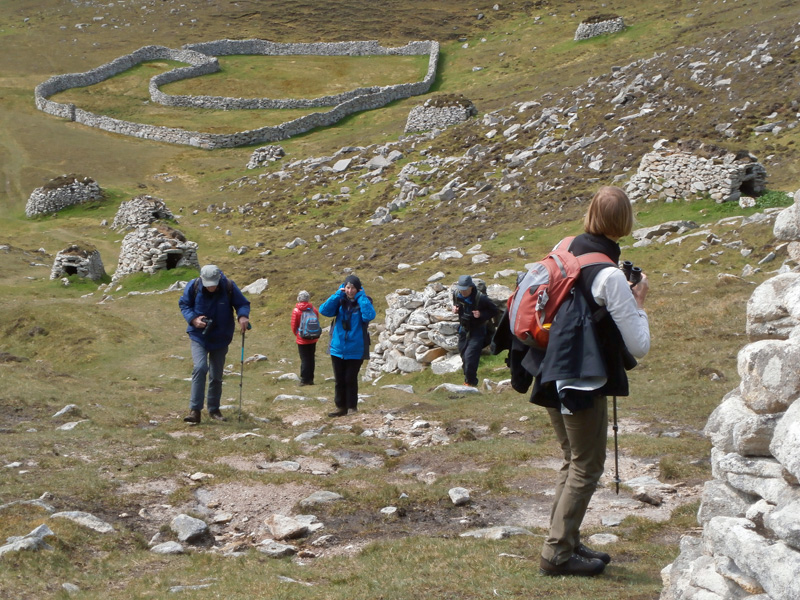 Climbing up to The Gap – Chris S., Kate, Barbara, Allan, Sue.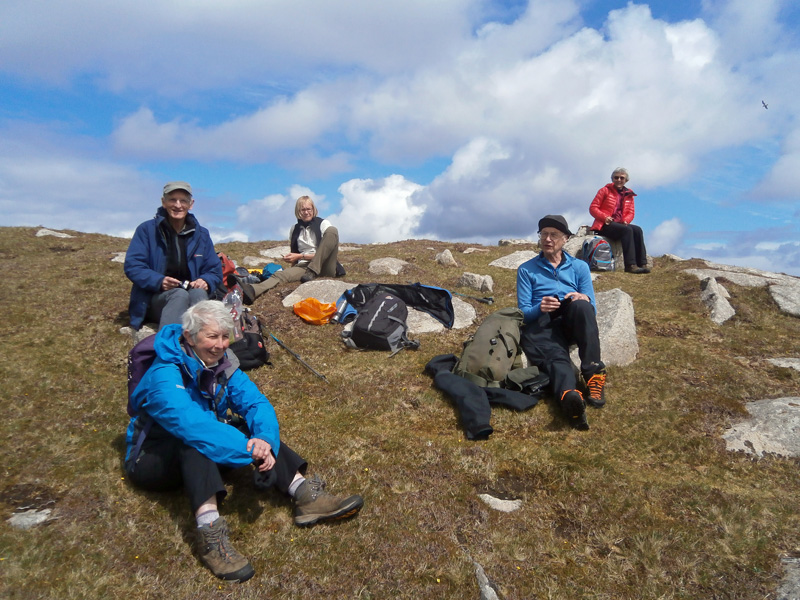 Lunch at The Gap.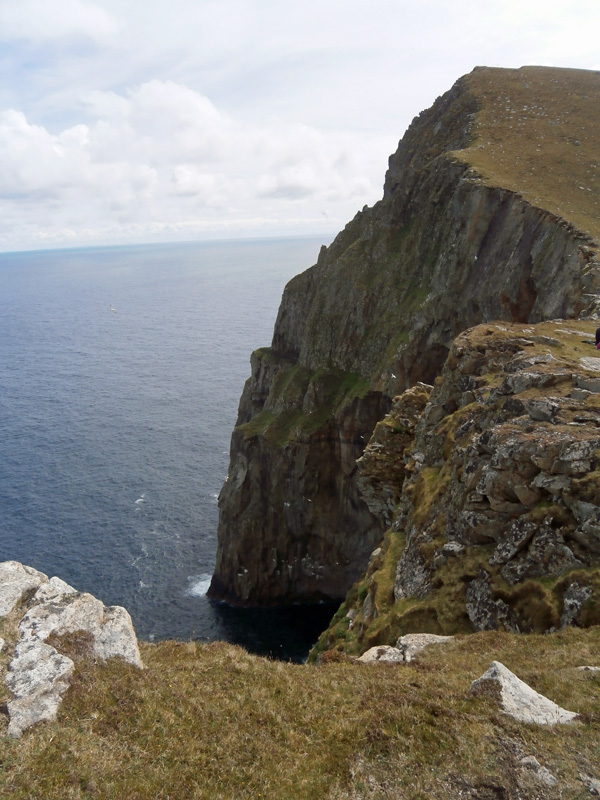 Cliffs at The Gap.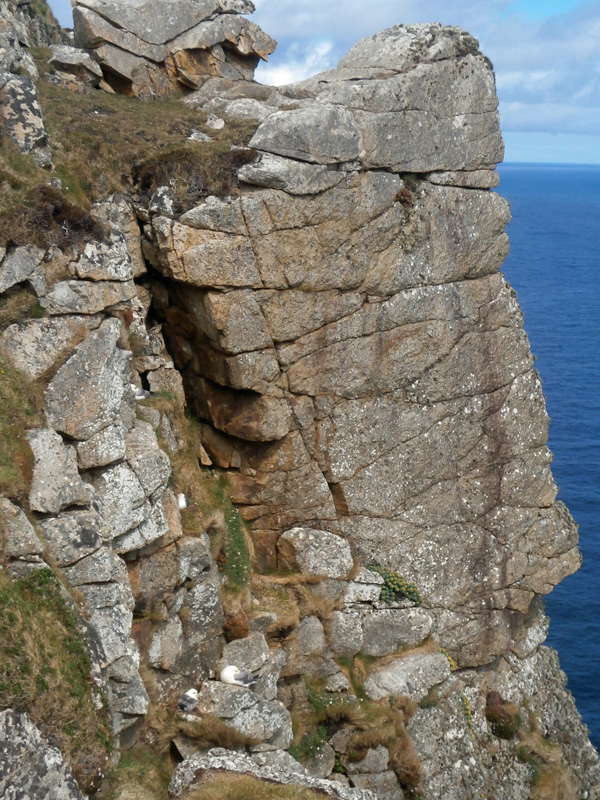 Fulmar chicks nestling in the cliff (bottom centre in the photo).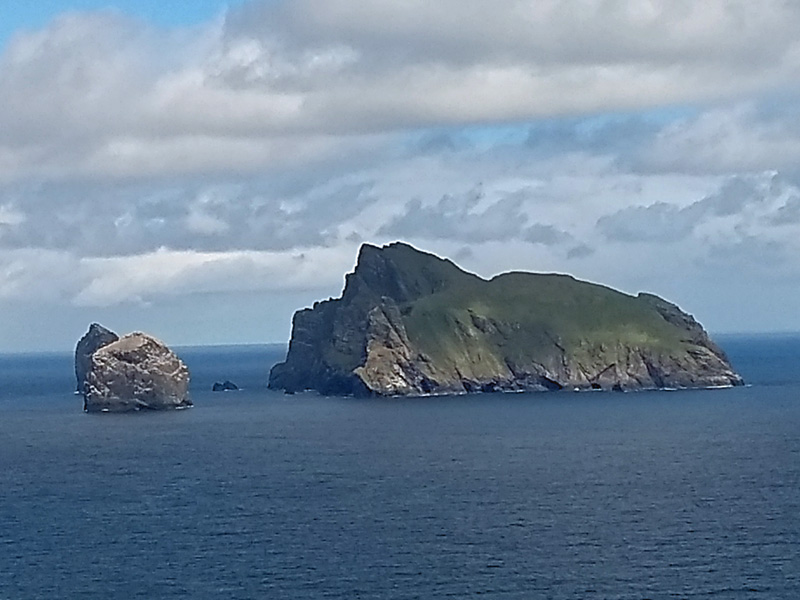 Boreray and its stacks, seen from The Gap.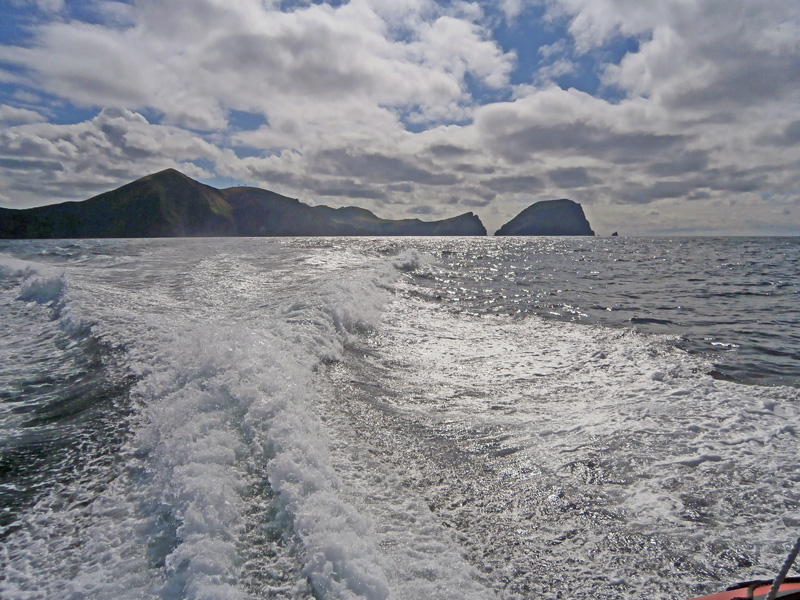 Leaving the main island, Hirta, with the small island of Soay to the right.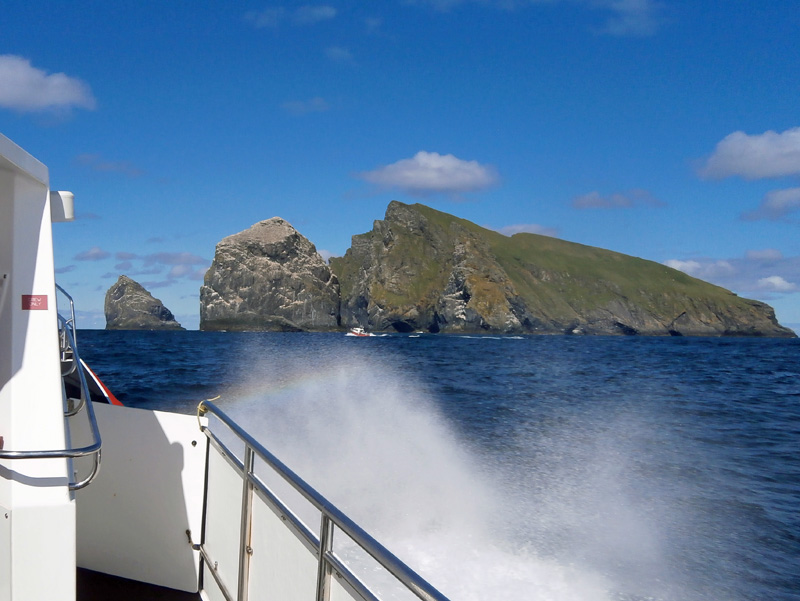 Nearing Boreray.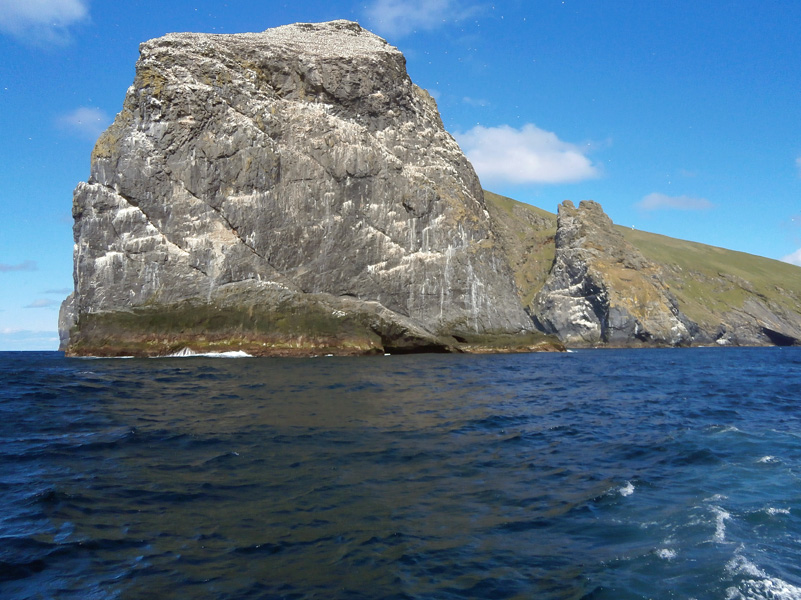 Stac Lee, nearly 600 feet high, home to 60,000 nesting pairs of gannets.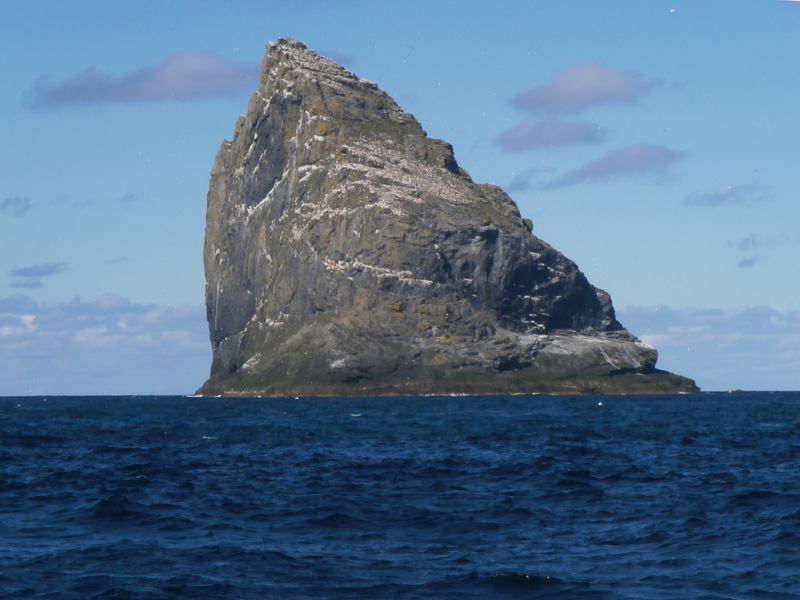 Stac an Armin, even higher at 643 feet.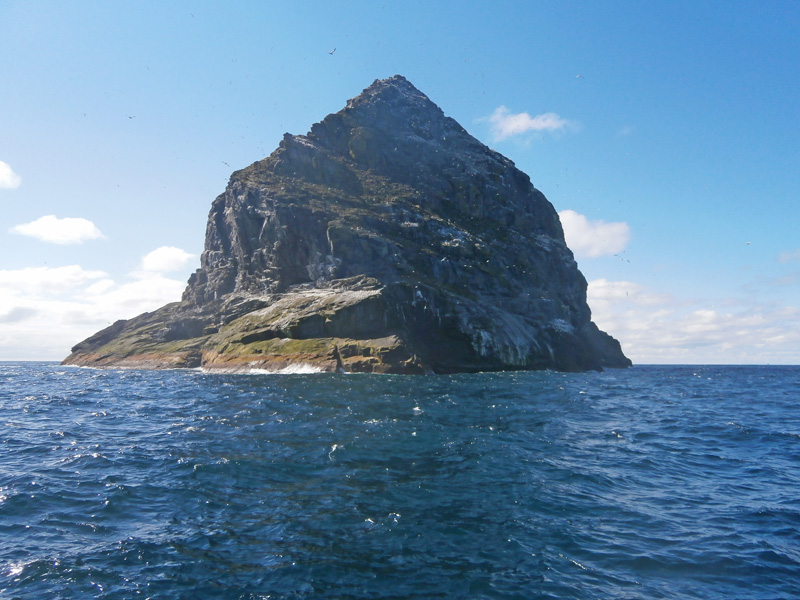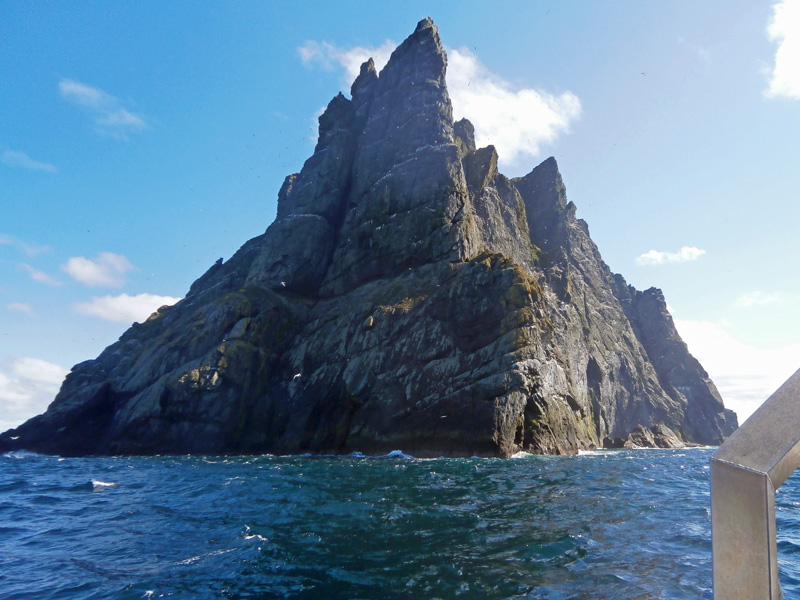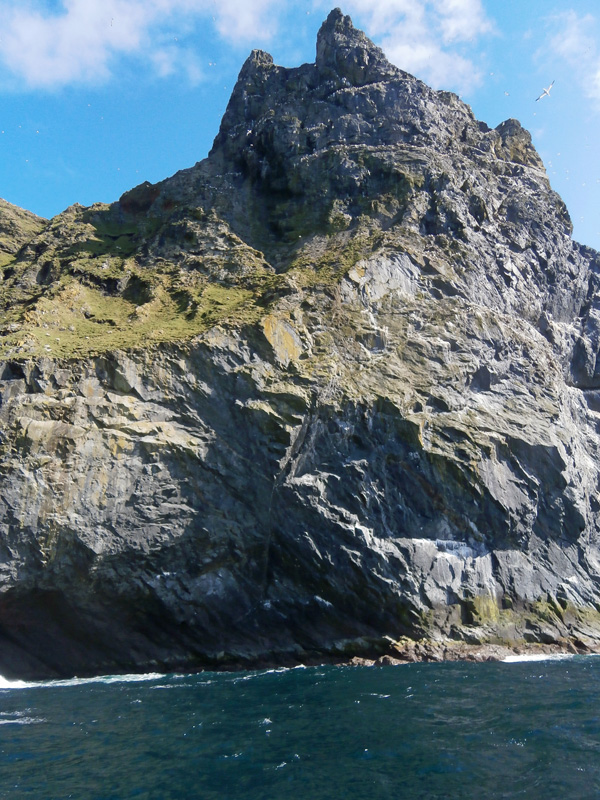 Cliffs on Boreray.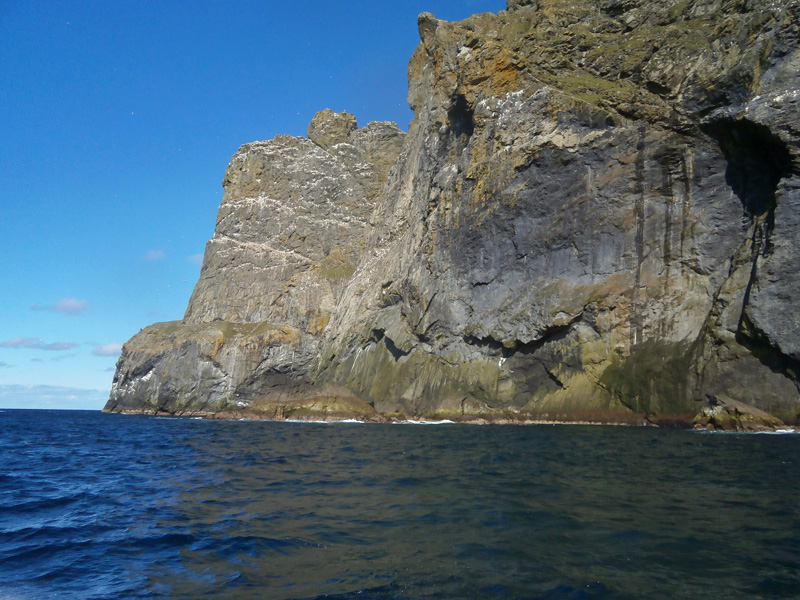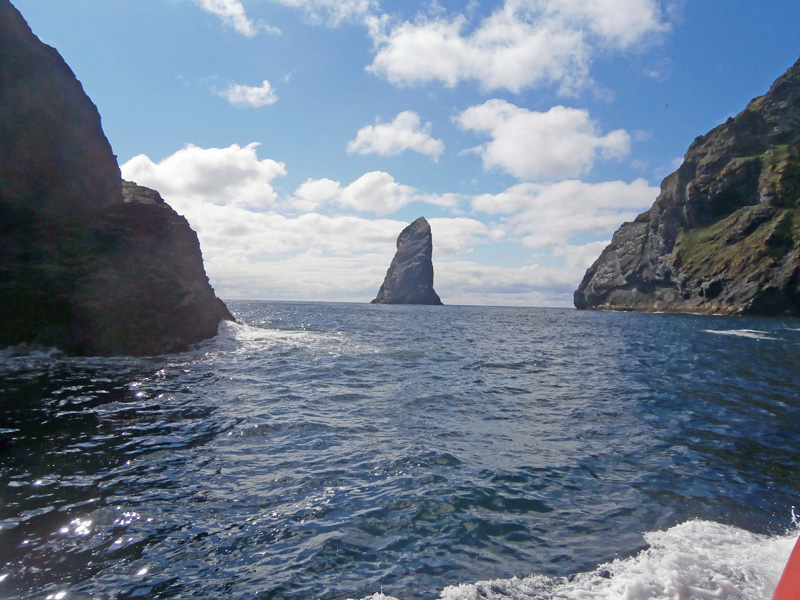 Final view of Boreray and the stacks.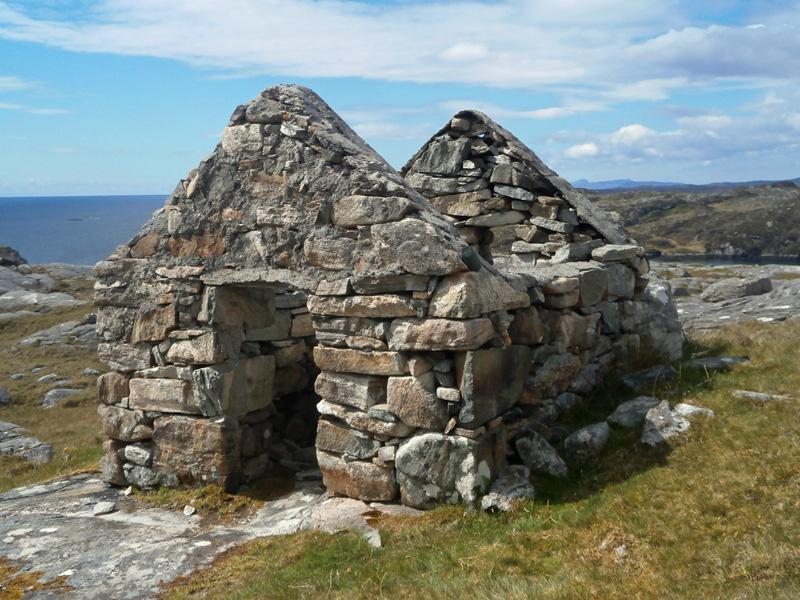 Ruins of a tiny bothy on the path to Ghreosabhagh.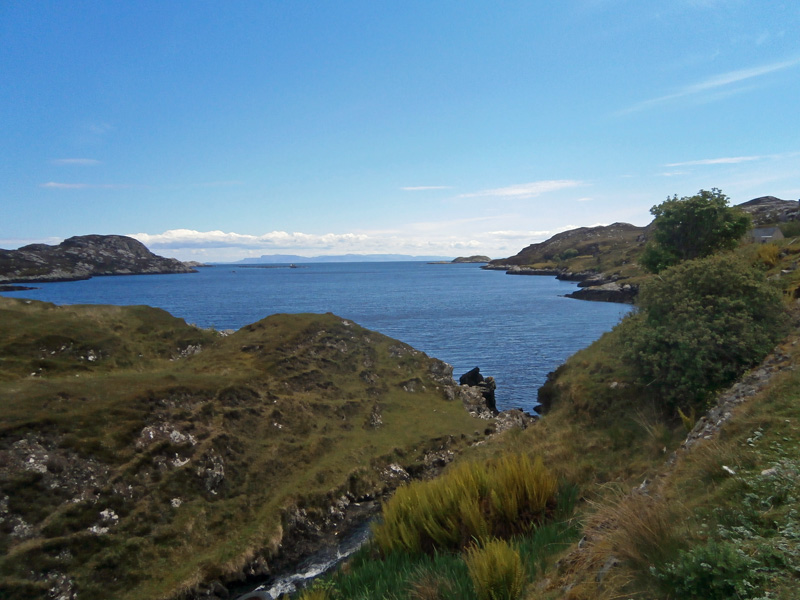 Loch Ghreosabhagh, with a faint view of Skye on the horizon.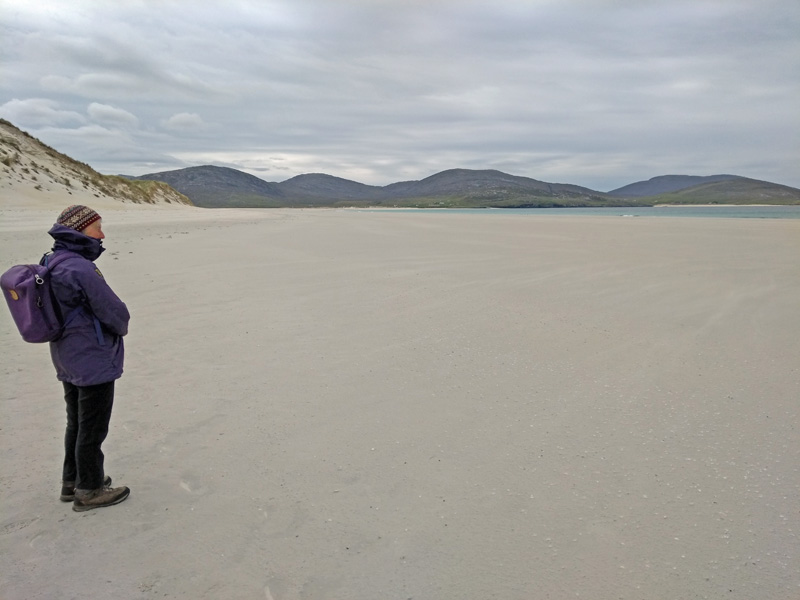 Barbara on Luskentyre beach.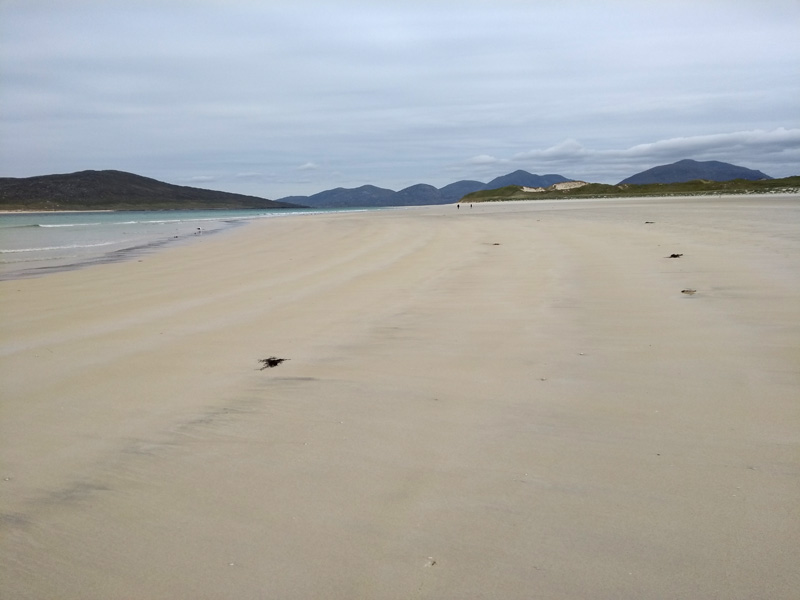 Luskentyre beach.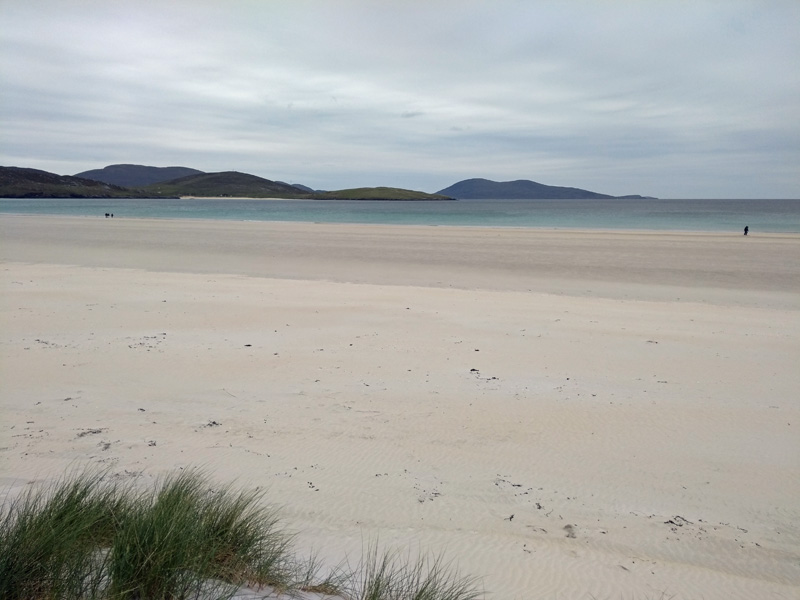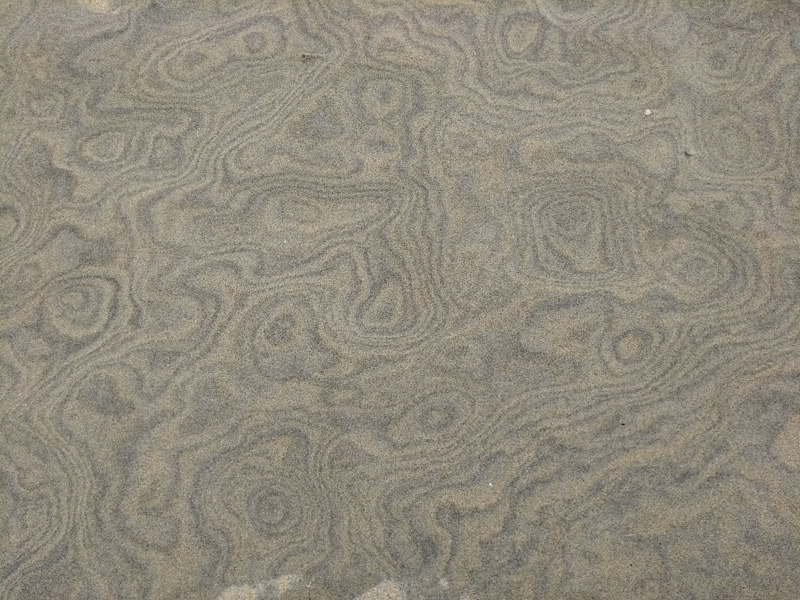 Patterns in the sand.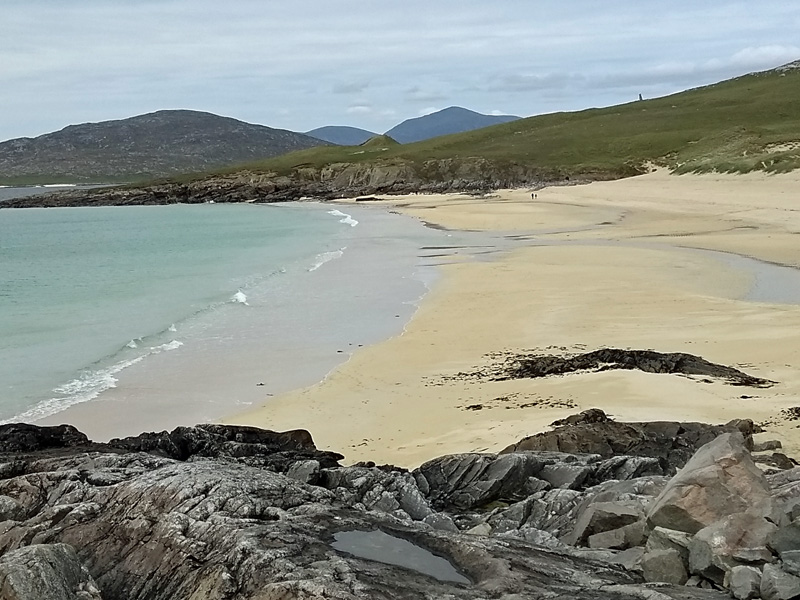 Another of the beautiful beaches on Harris.