Glen Shiel, 4–11 July 2003
Saturday: Sgurr Mhic Bharraich
Allan, Pat and I climbed this very nice hill (not a Munro, but quite energetic enough for the first day's outing). I didn't have the camera with me, so no pictures.
Sunday: The Saddle, via the Forcan Ridge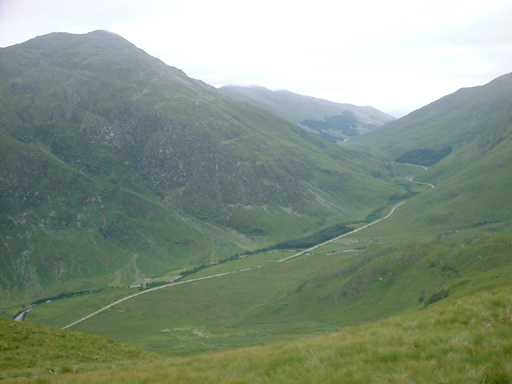 Glen Shiel, from the ridge at the top of the stalker's path, near Meallan Odhar.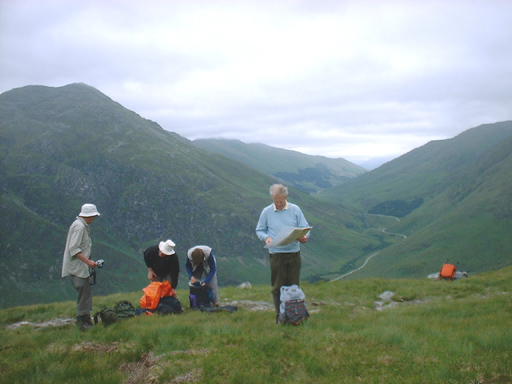 Pause for a drink and a glance at the map: Allan, Gerald, Alison, Bob.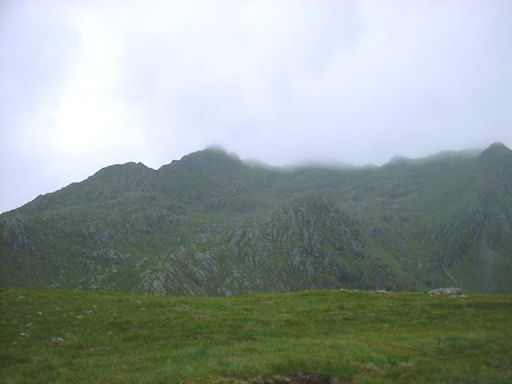 From the same place, looking up towards the Forcan Ridge emerging from the mist.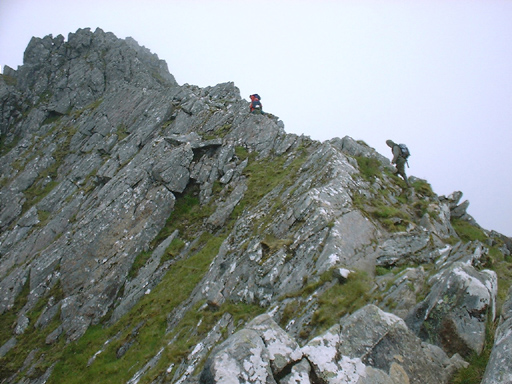 Picking our way cautiously along the Ridge.
After that, the cloud and rain set in, preventing further photography.
Monday: a leisurely visit to Eilean Donnan Castle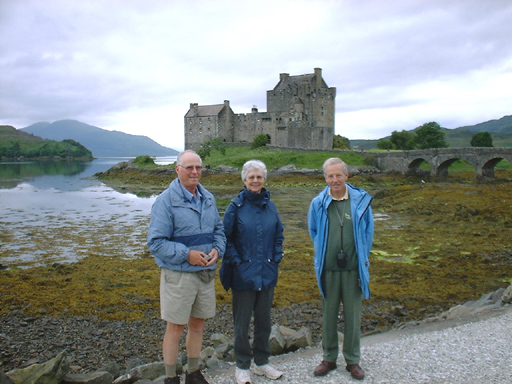 Nick, Ann, Bob.
Tuesday: Beinn Fhada, via Sgurr a'Choire Ghairbh
No photos (I forgot to take the camera). The Munros describes the ridge between Sgurr a'Choire Ghairbh and Beinn Fhada as "a fine undulating ridge with steep cliffs on its east side ... the descent is down a rocky pitch and may be awkward when wet." We can confirm that.