Week 1: Philadelphia to New Orleans
Tuesday 25 May
Preparing to leave 4838 Cedar Avenue, Philadelphia, in Clive's VW Beetle
First stopping point was at Harper's Ferry, West Virginia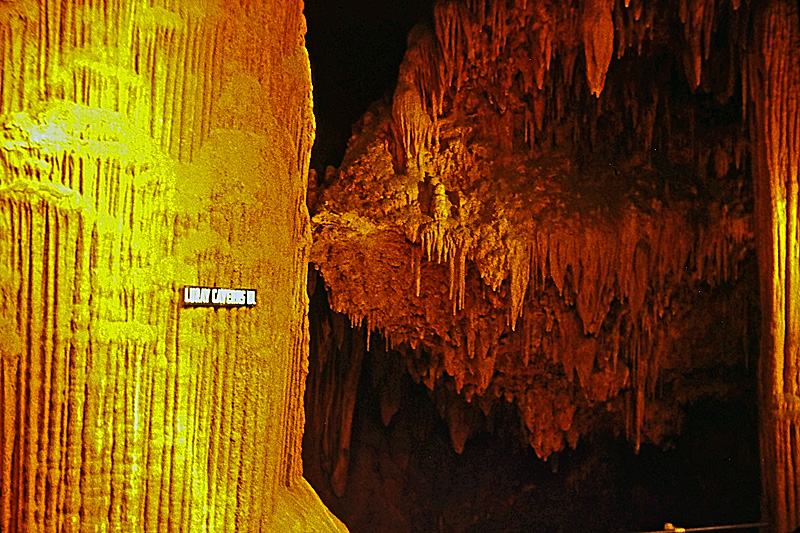 Luray Caverns, Virginia
We camped that night in the Shenandoah National Park, somewhere near Luray.
Wednesday 26 May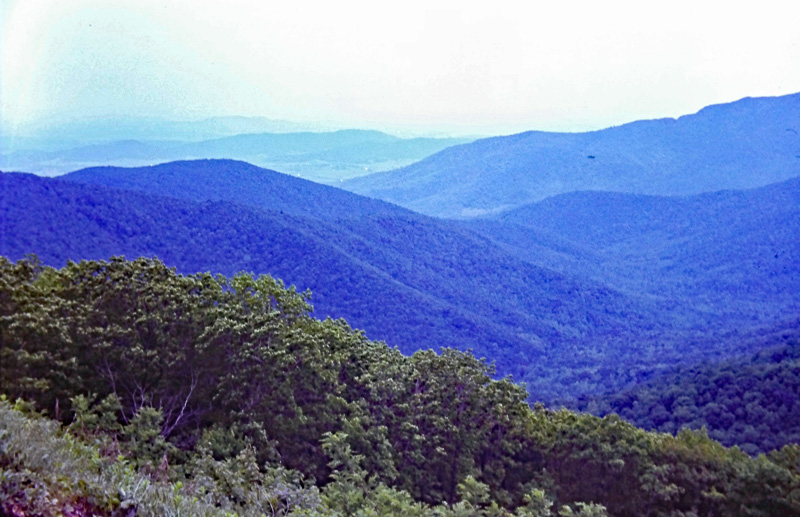 View from Skyline Drive, Virginia
Further along Skyline Drive
On the Blue Ridge Parkway (a continuation of Skyline Drive)
Clive with his friends Alice (?) and family
We stayed overnight at Alice's home in West Virginia.
Thursday 27 May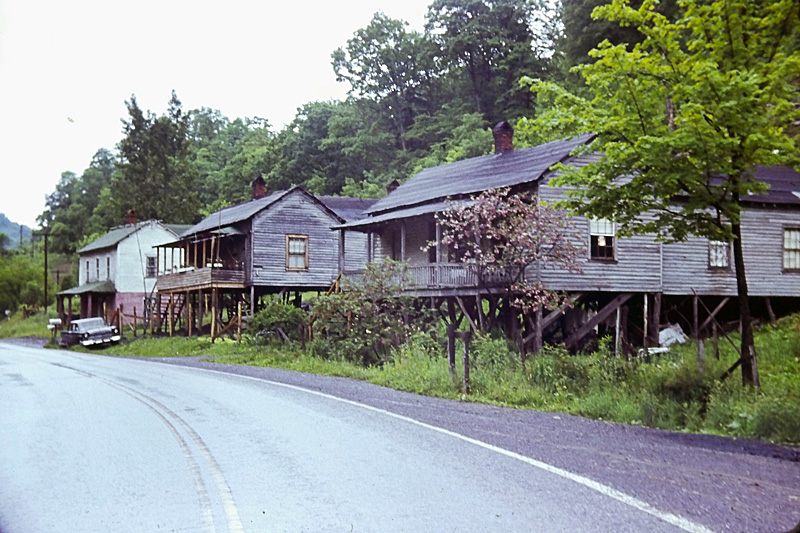 Jewell Ridge, an old coal mining community in Virginia
We stopped in Bristol, Virginia to have the car serviced. Then we stayed for the next two nights with another friend of Clive (whose name I forget) in Maryville, Tennessee.
Friday 28 May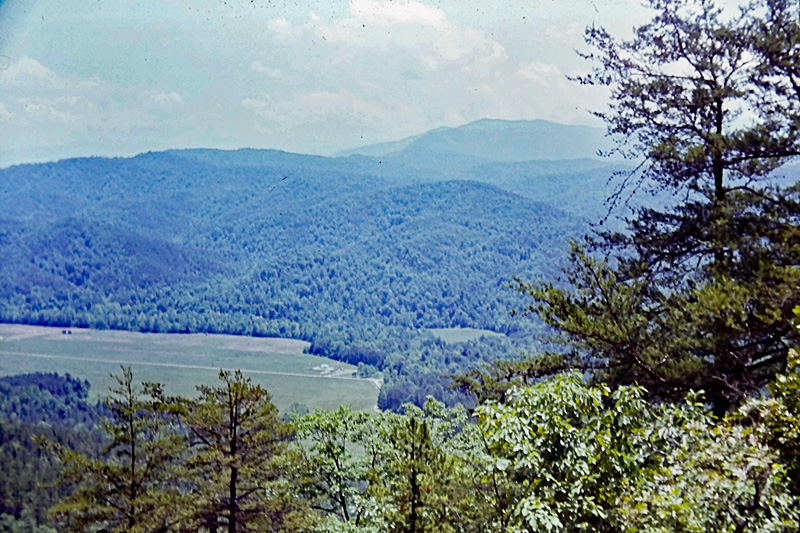 Smoky Mountains
Clive and friend
After a scenic tour of the Smoky Mountains we went back to Maryville for the night.
Saturday 29 May
View of Chattanooga, Tennessee from Lookout Mountain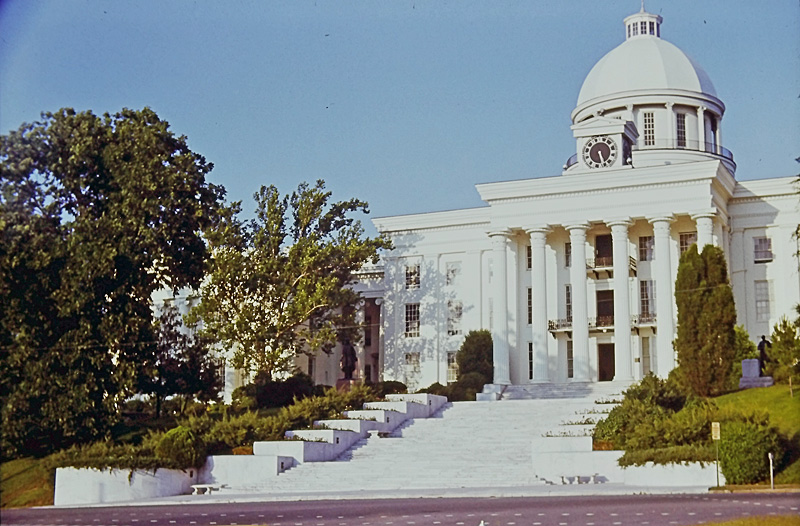 Alabama State Capitol in Montgomery
Illegal roadside camping spot
We had trouble finding a campsite that night, and ended up pitching the tent at a roadside picnic area near Mobile, Alabama.
Sunday 30 May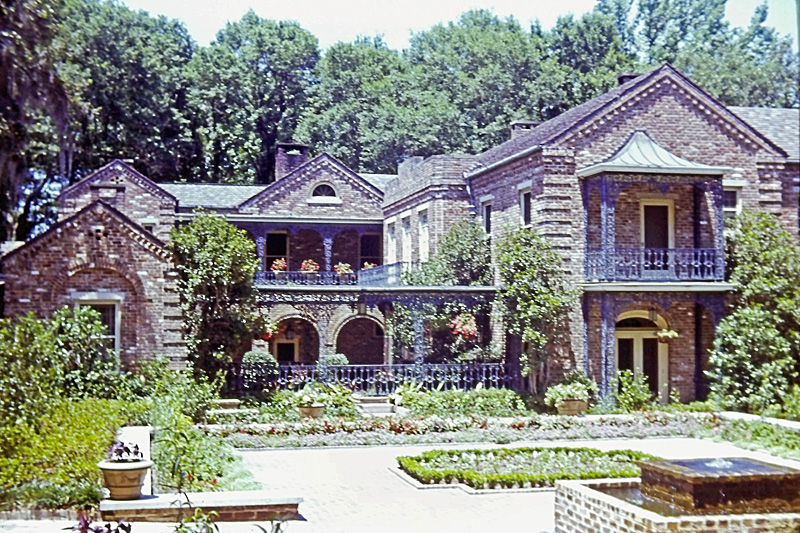 Bellingrath House, a fine old mansion with beautiful gardens, near Mobile
In Bellingrath Gardens
First view of the Gulf of Mexico, in Lakeshore, Mississippi
We found a campsite near the northern end of the Lake Pontchartrain causeway.
Monday 31 May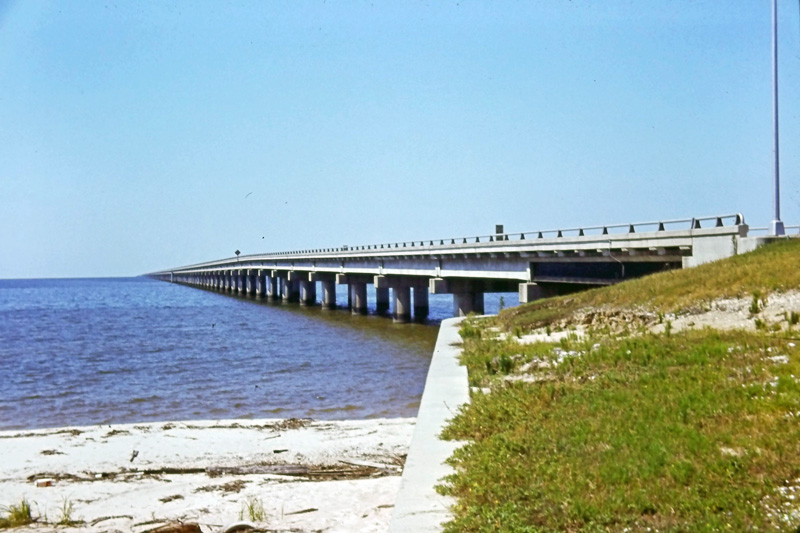 The 24-mile causeway across Lake Pontchartrain, claimed to be the "longest bridge over water in the world"
Necropolis in New Orleans
Street scene, New Orleans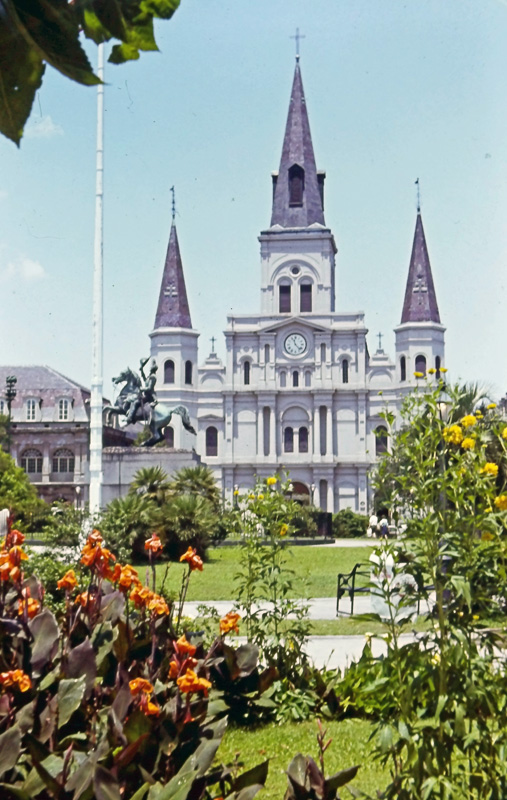 New Orleans cathedral
Alfresco restaurant in New Orleans
(Slide damaged by light – it was the first exposure on that reel of film)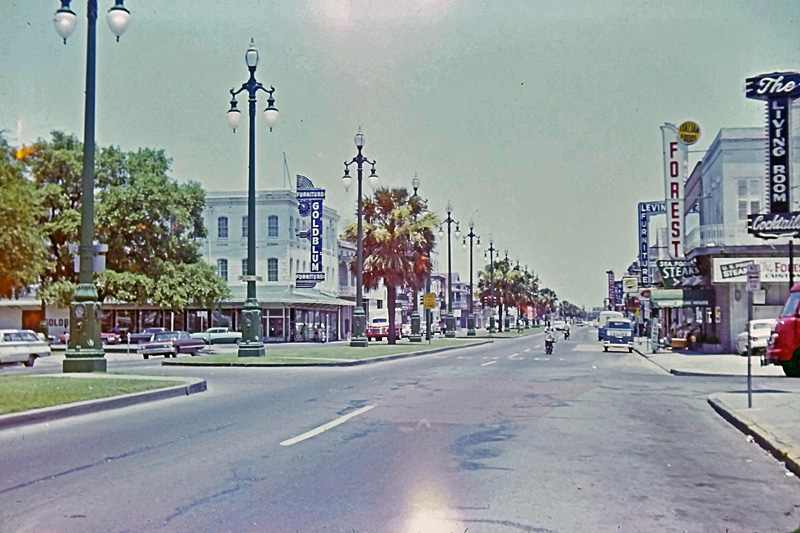 Leaving New Orleans
We enjoyed a restaurant meal in New Orleans, then camped in a State Park near Sealy, Texas, which was plagued with mosquitoes.