Anniversary trip south, July 2016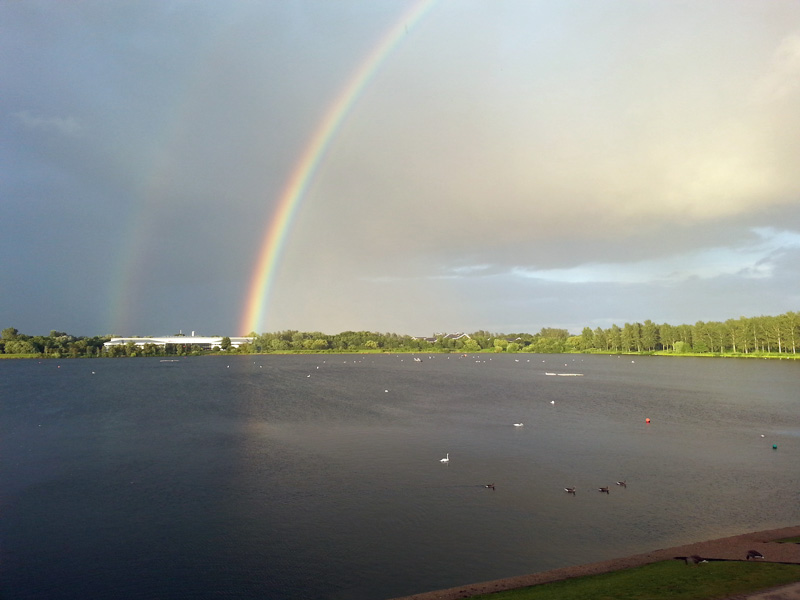 Willen Lake, from the balcony of our hotel room in Milton Keynes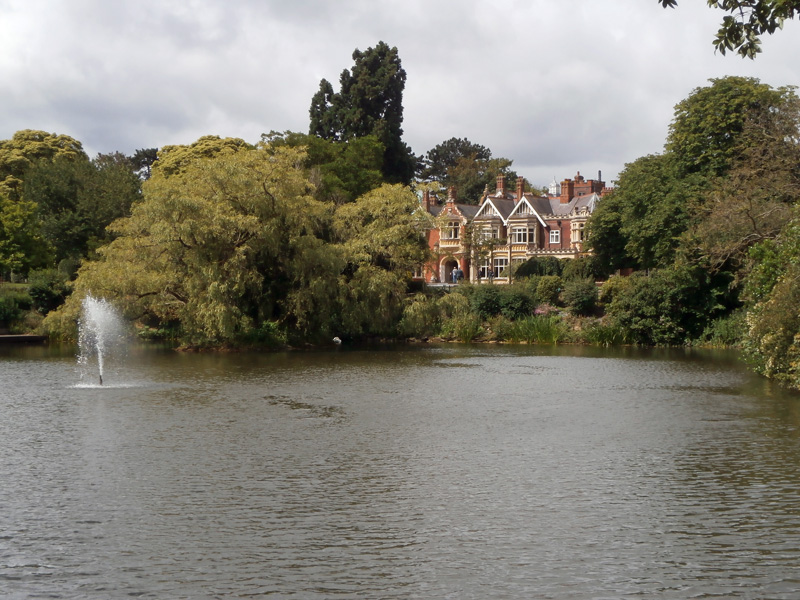 The lake and mansion at Bletchley Park.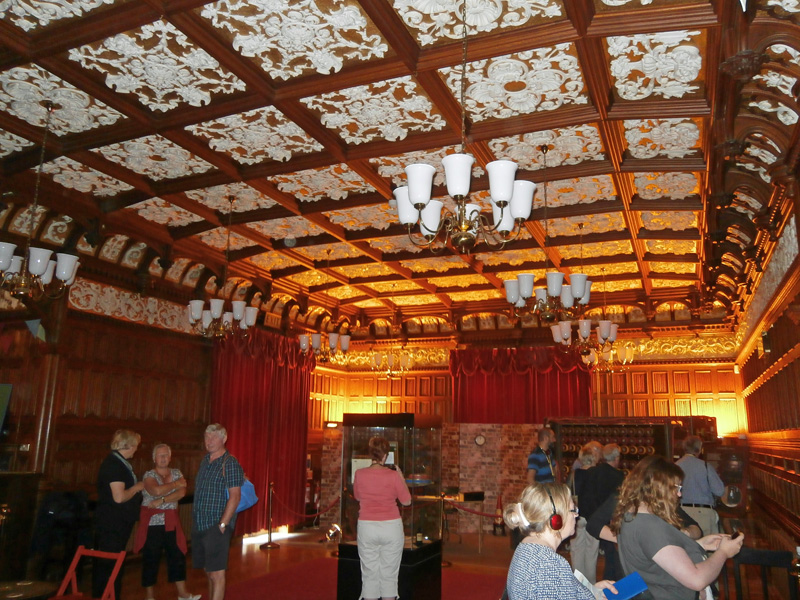 The ballroom in the mansion.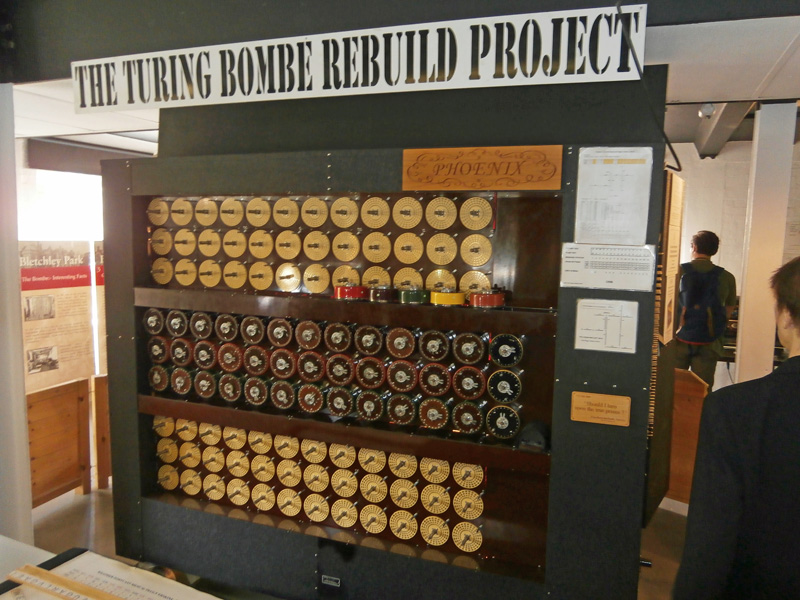 Reconstruction of one of the Turing Bombes, Bletchley Park.
Anniversary lunch at Les Mirabelles, Nomansland, Wiltshire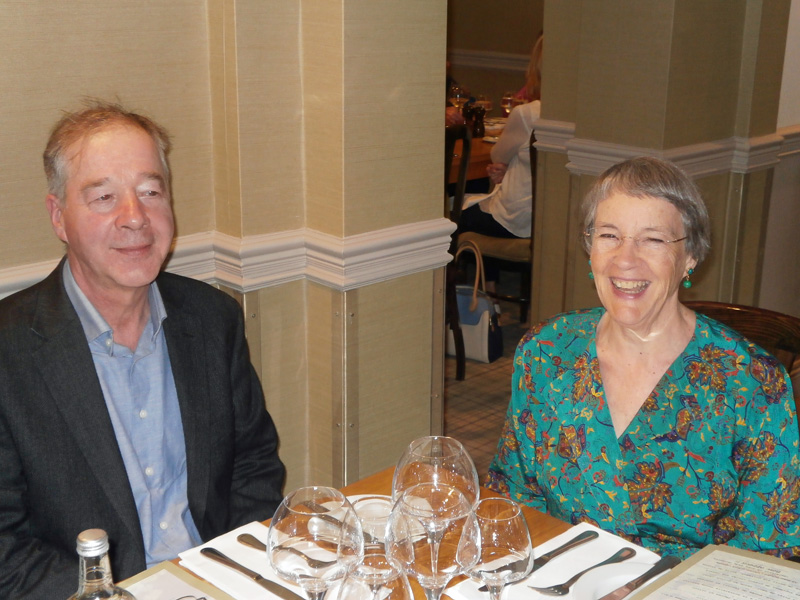 Alex, Mary.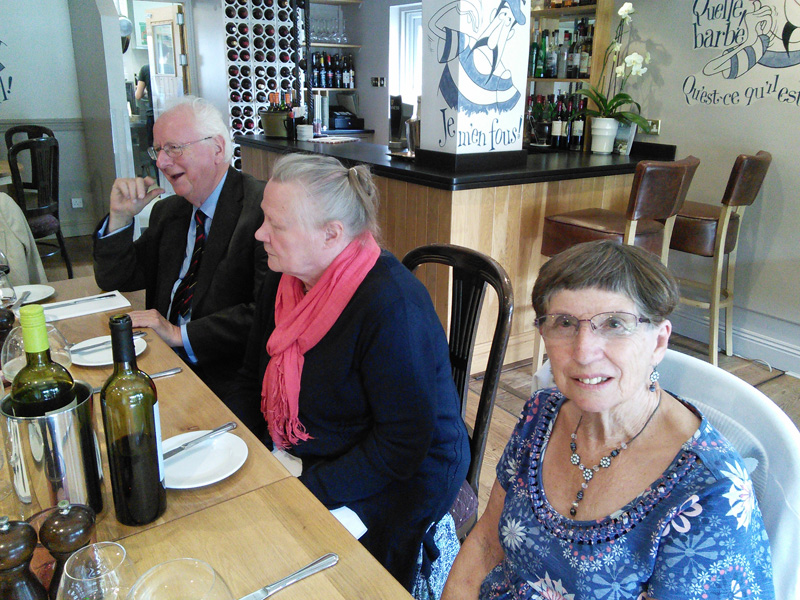 Andrew, Sandy, Marion.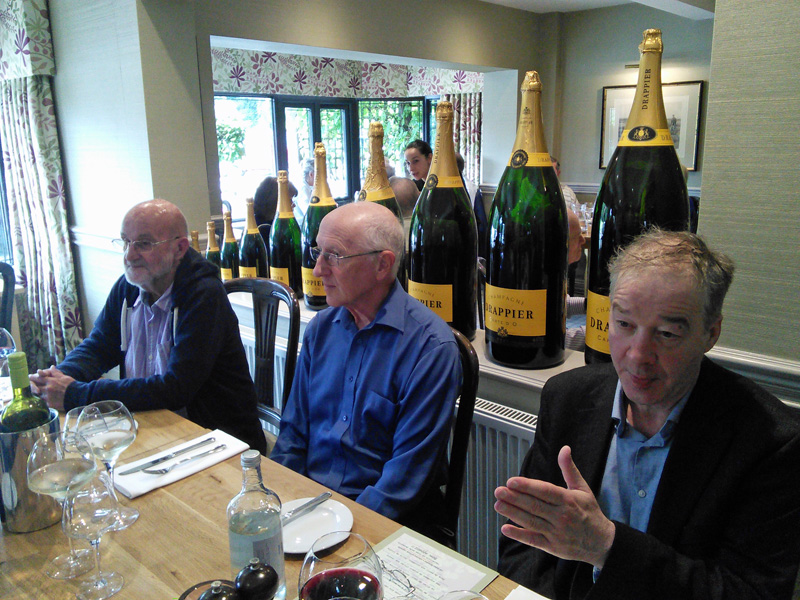 Steve, Chris, Alex.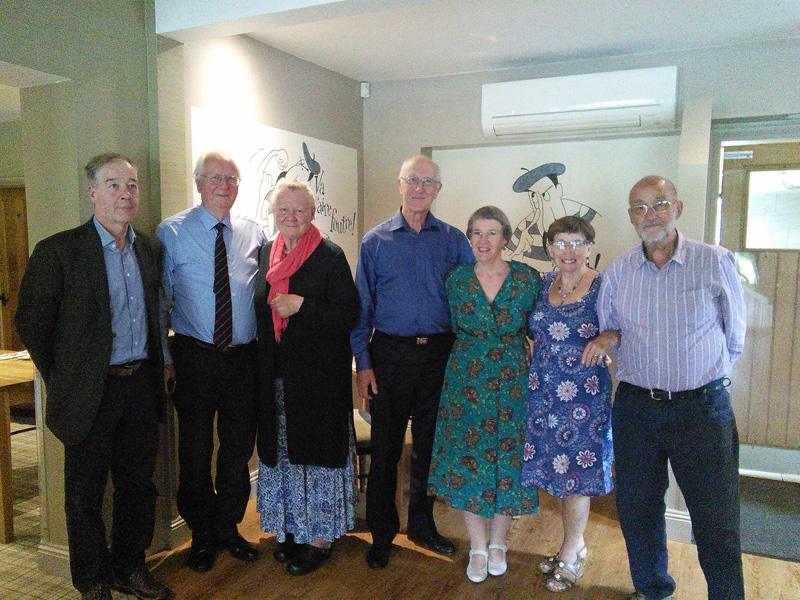 The whole group.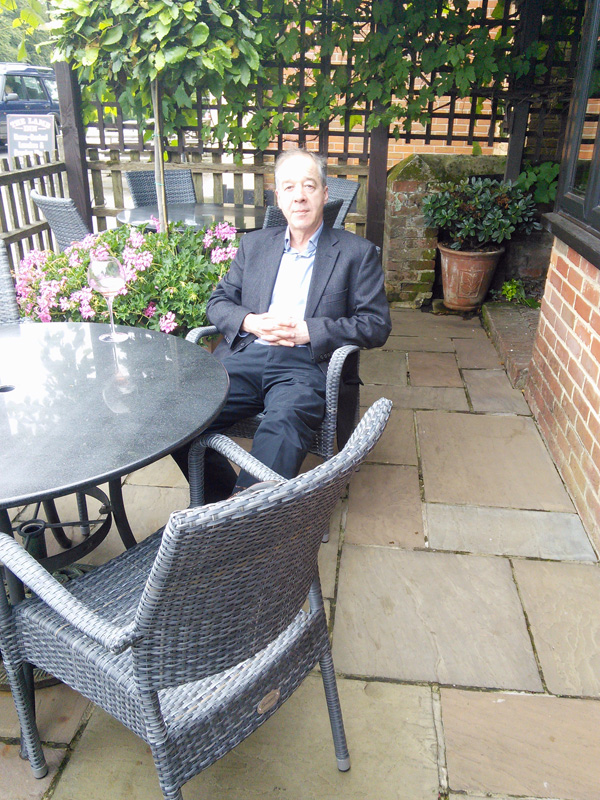 Outside, after the meal.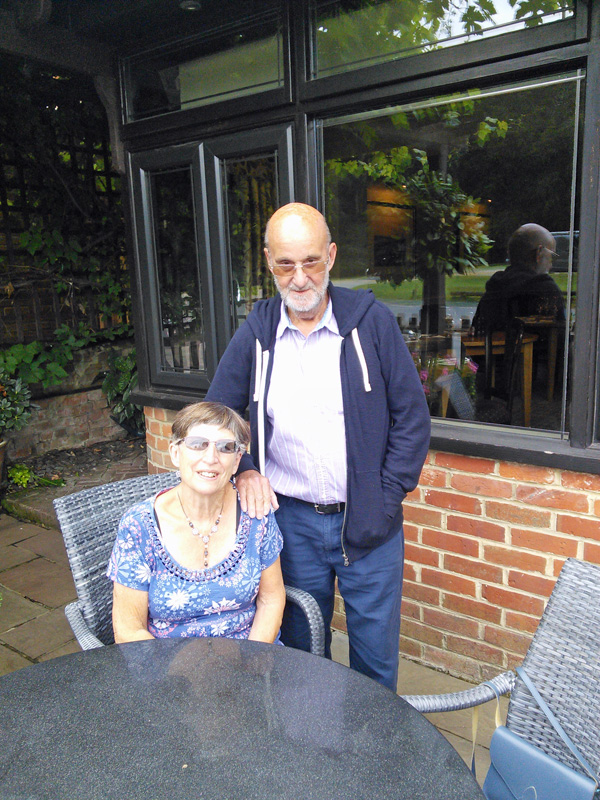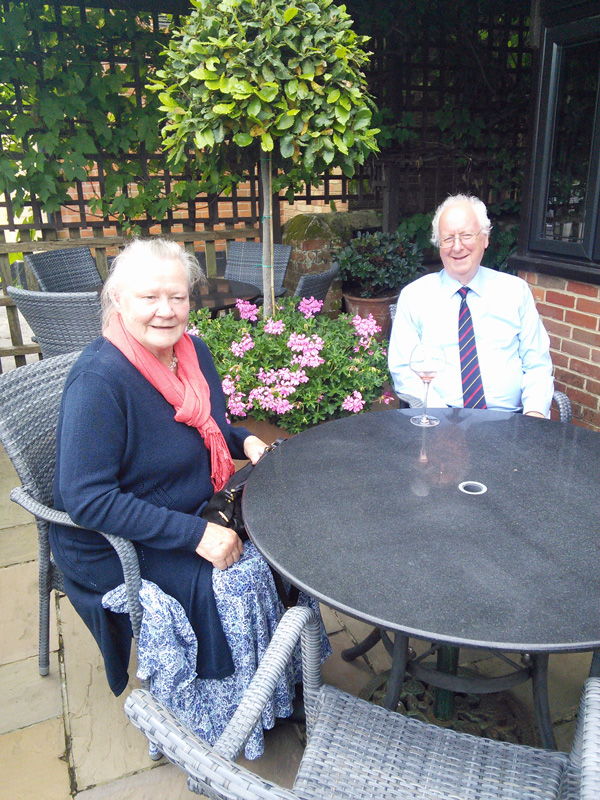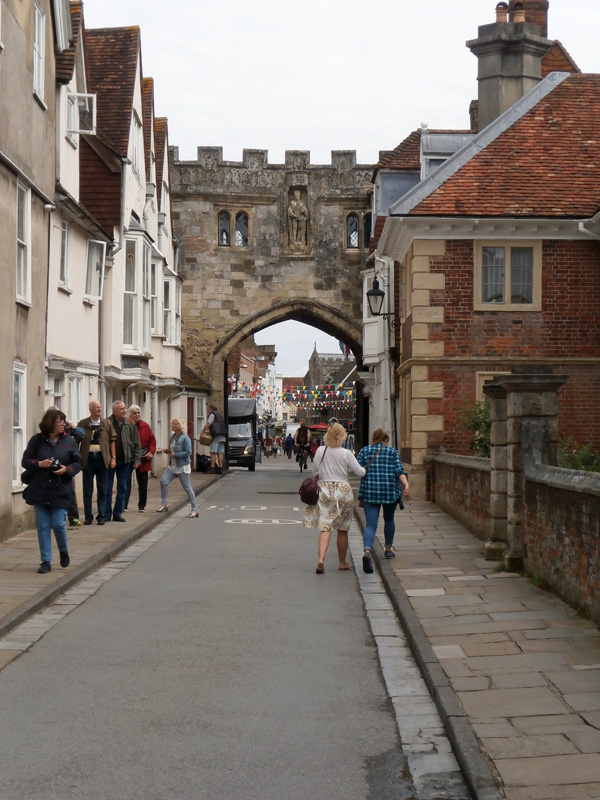 Archway leading to Salisbury Cathedral.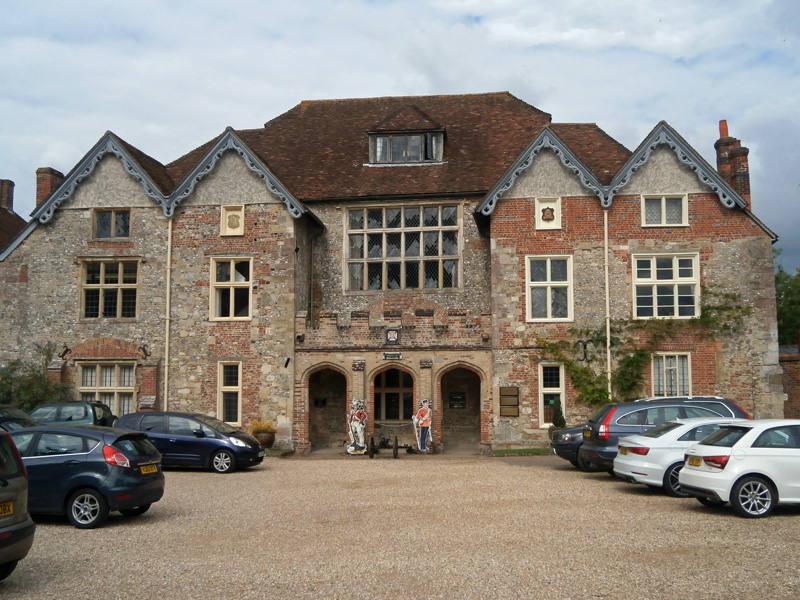 Military museum in the Cathedral Close.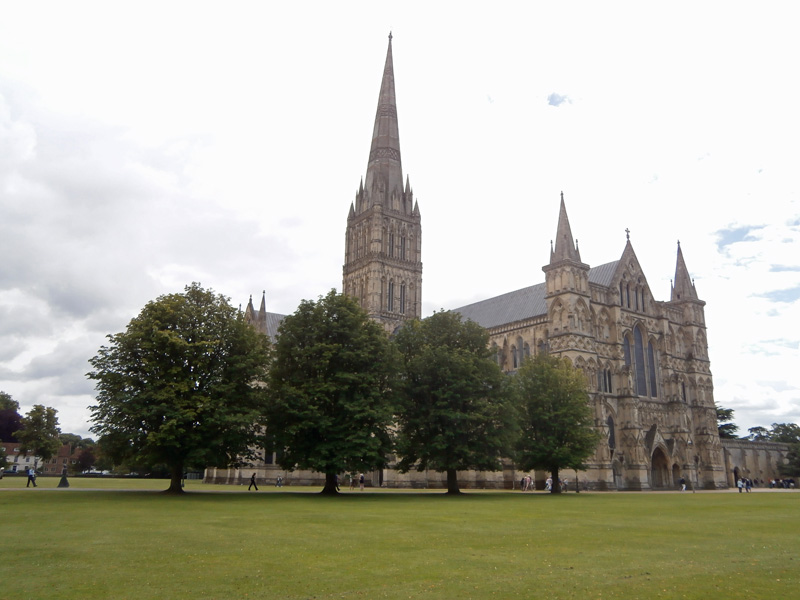 Salisbury Cathedral.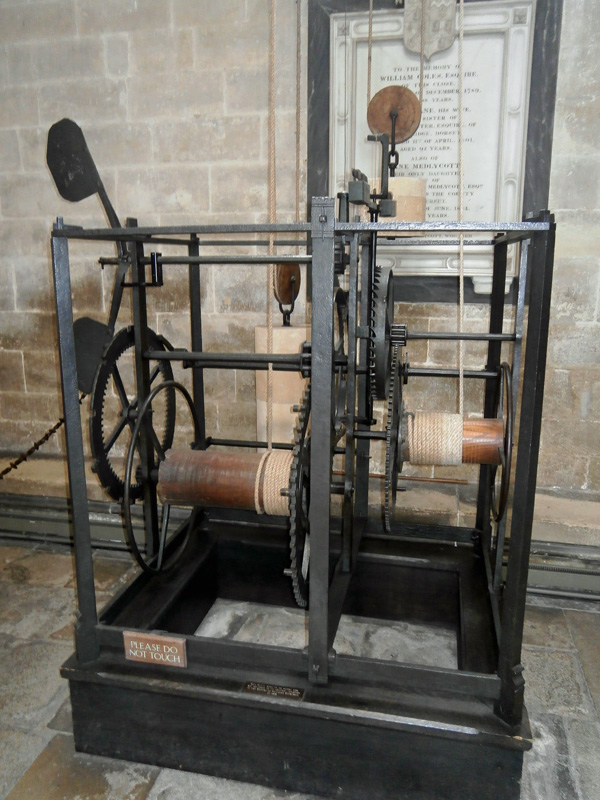 In the cathedral, this is said to be the world's oldest working mechanical clock (built in 1386).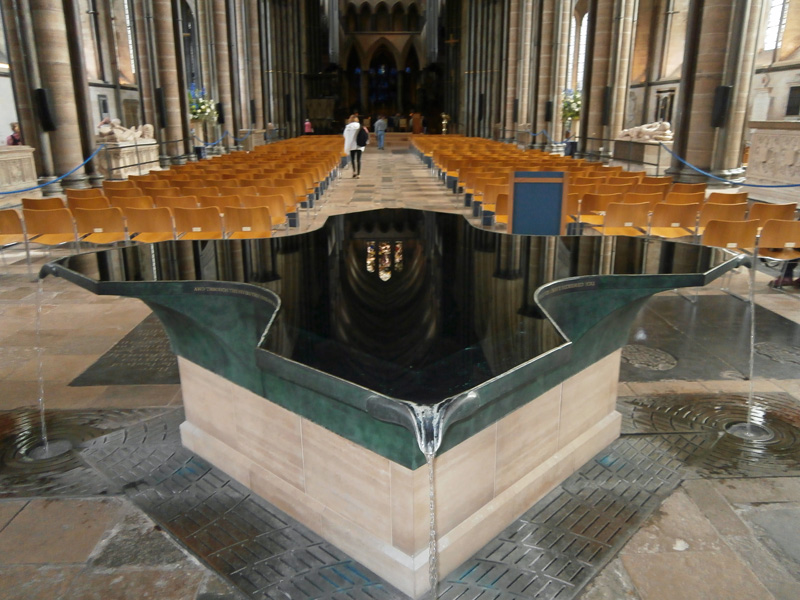 The very modern font.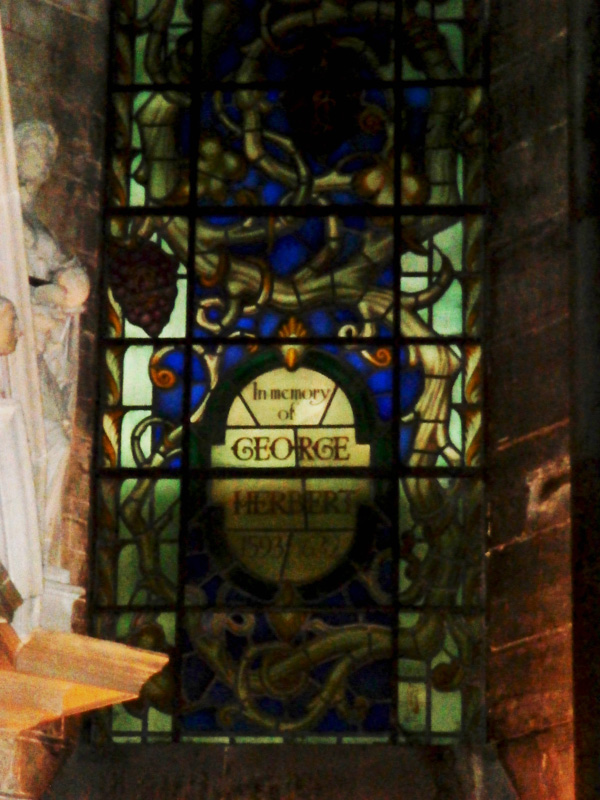 George Herbert window.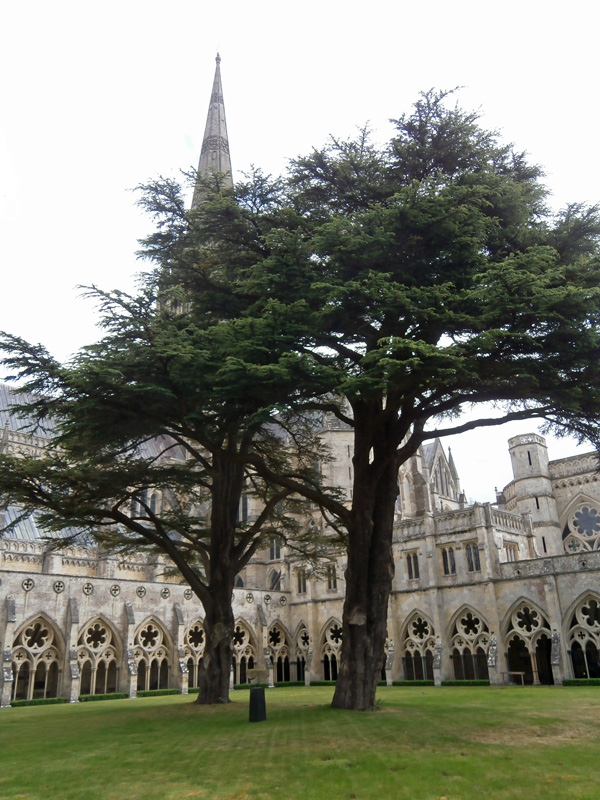 The cathedral cloister.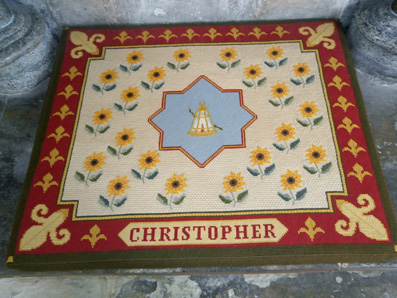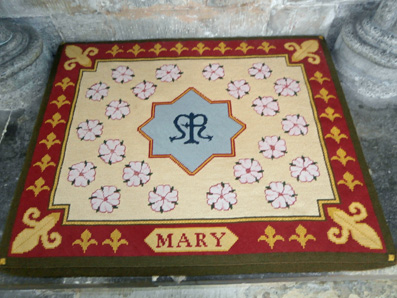 Embroidered cushions in the Chapter House, which also contains the best preserved original 1215 Magna Carta.