Ronda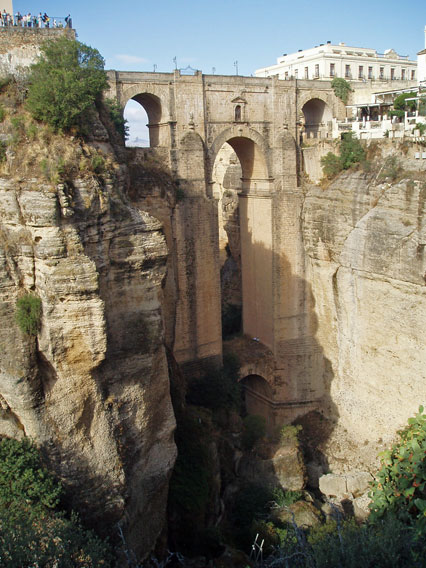 The Puente Nuevo, highest of the three bridges spanning the gorge in Ronda.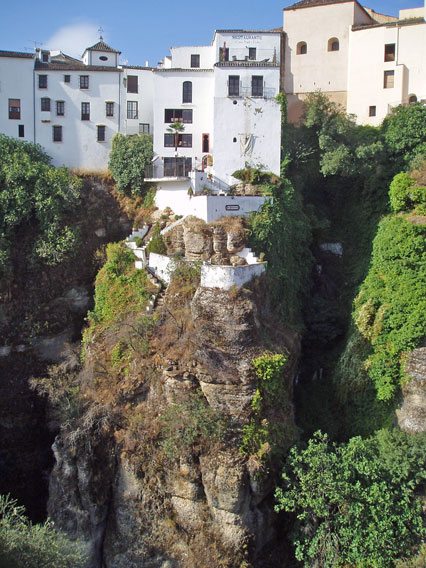 View across the gorge.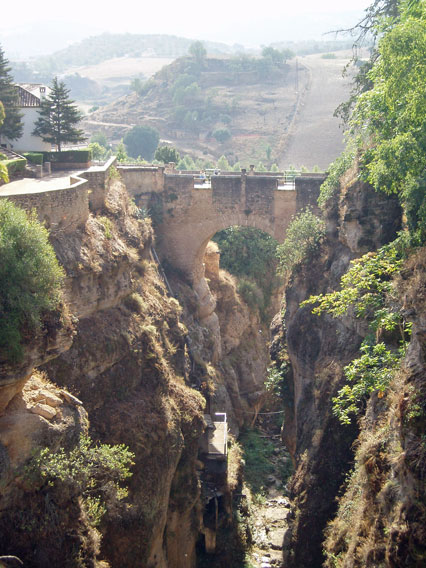 The Puente Viejo.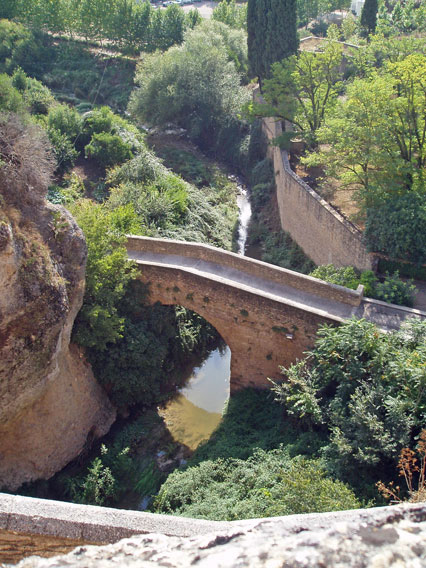 The Puente Árabe.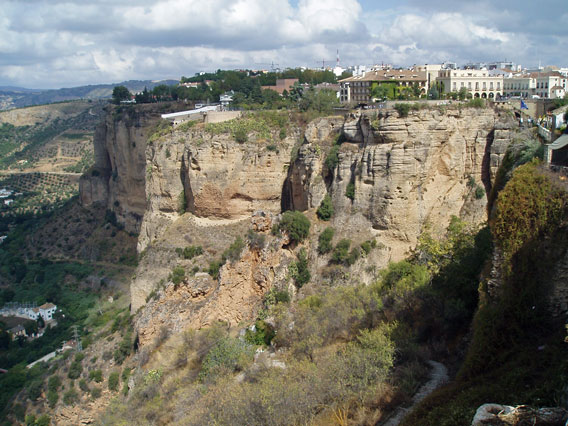 Ronda, on the cliffs above the Rio Guadalevín.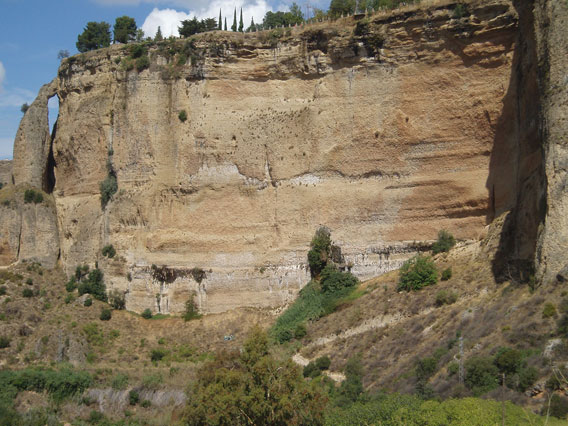 The cliffs from lower down.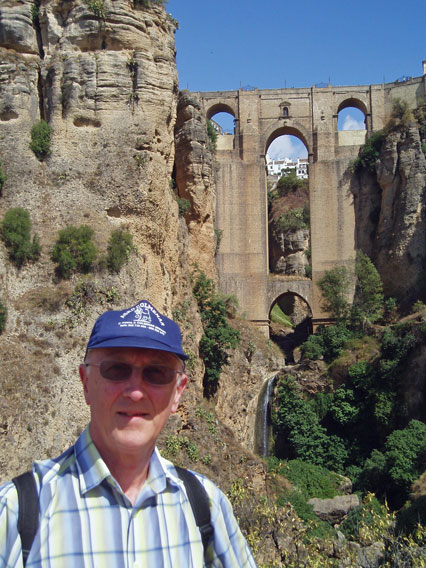 Cliffs, Puente Nuevo and me.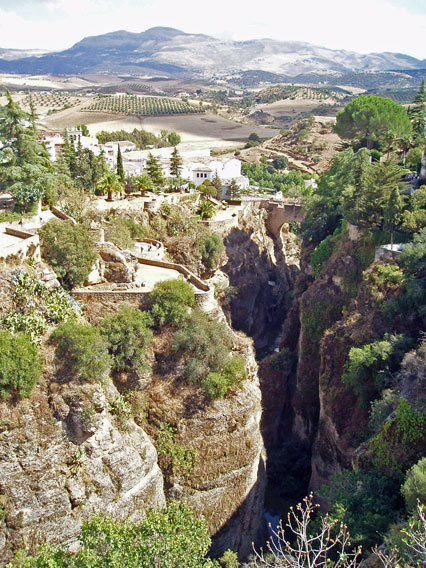 The gorge, seen from the Puente Nuevo.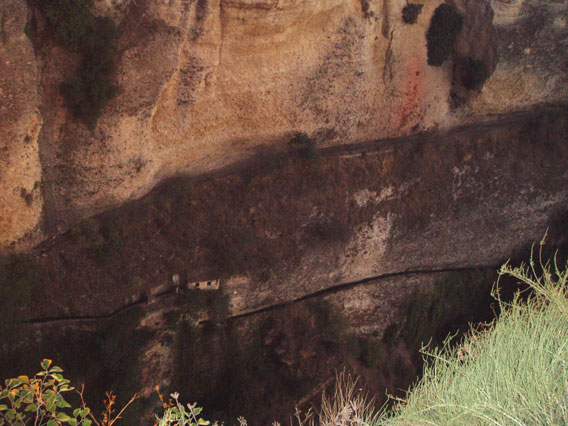 Old irrigation lines carved into the cliff deep in the gorge.
From Ronda, we drove to Málaga airport via the spectacular El Chorro gorge.
El Chorro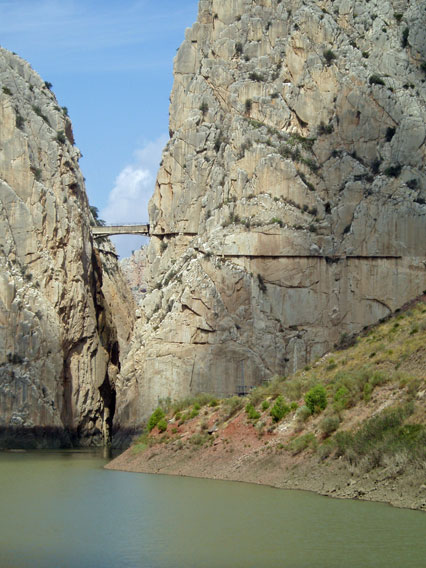 Bridge across the gorge.
The view into the gorge, showing the start of the terrifying Caminito del Rey.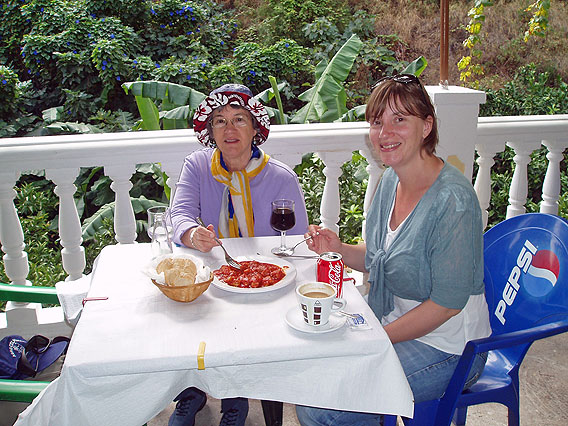 Mary and Liz enjoying a last Spanish meal at a bar by the gorge.