South Africa, February 2006
Cape Town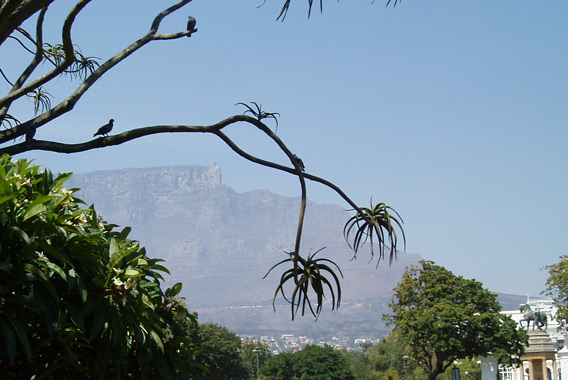 First view of Table Mountain, from the Company Gardens in Cape Town.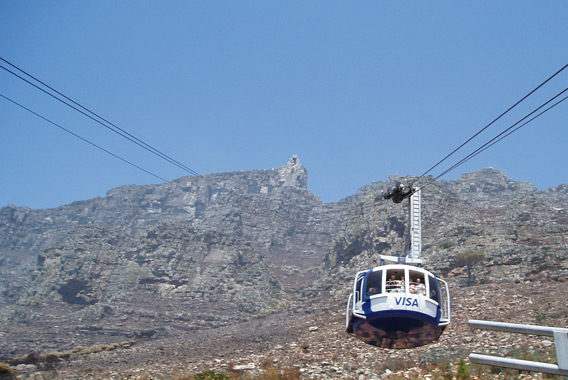 Revolving cable car up to Table Mountain.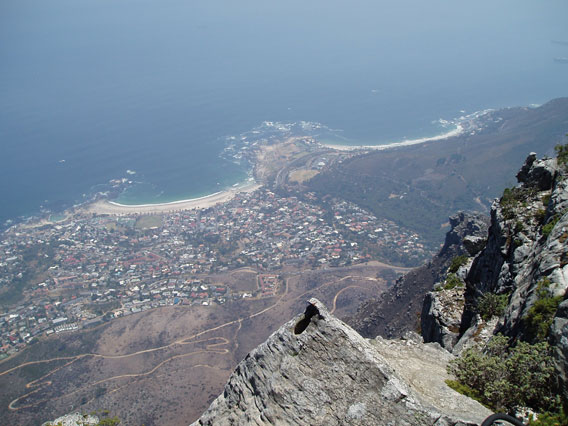 Looking down from Table Mountain to Camps Bay and Clifton.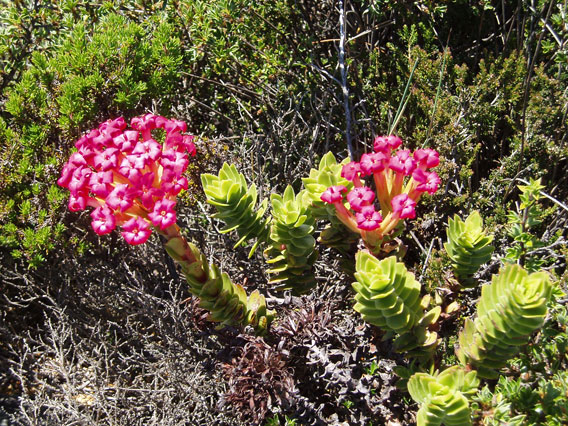 Not many flowers in bloom in late summer, but there were several of these Crassula coccinea on Table Mountain.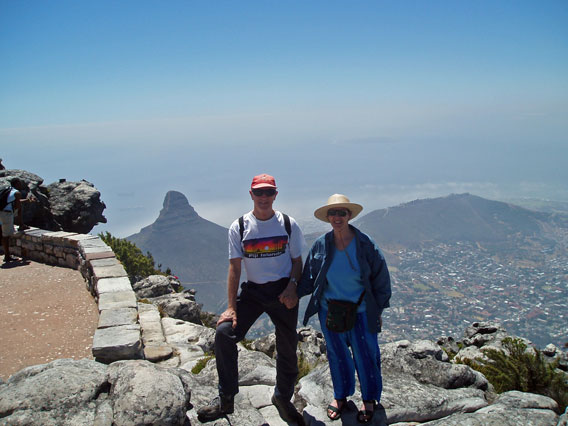 Us on Table Mountain, with the Lion's Head in the background.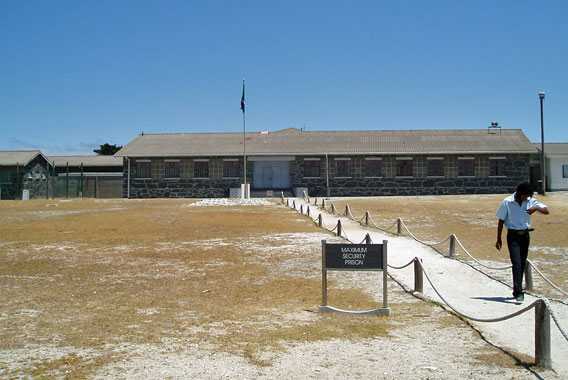 Robben Island prison.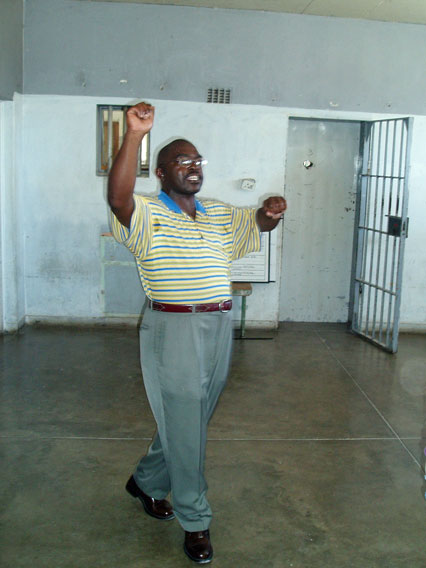 Luvuyo Qeqe, our guide round the prison, himself a former inmate, in the cell where as a teenager he was one of 60 prisoners.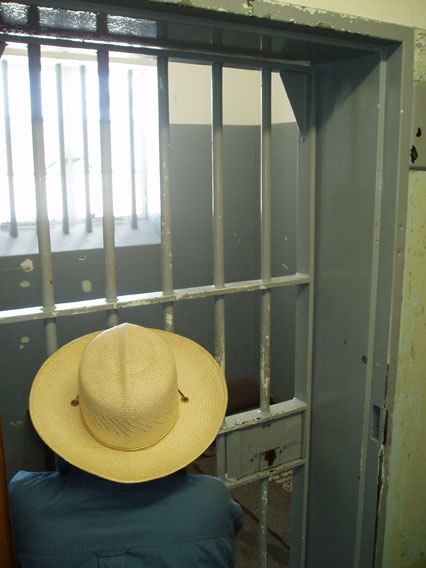 Mary looking into Nelson Mandela's former cell.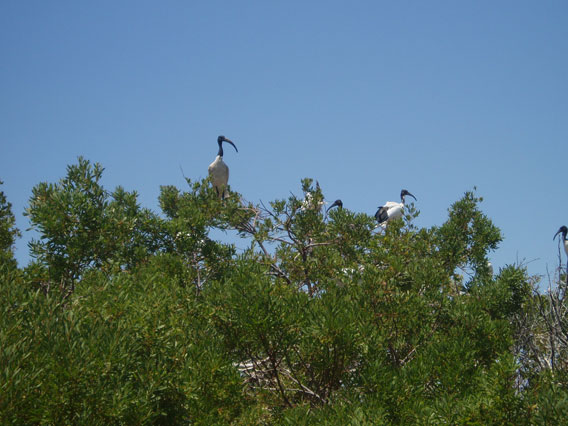 Ibis in the treetops on Robben Island.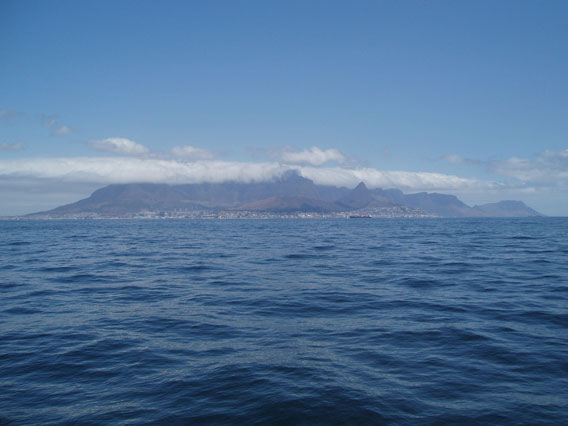 Cape Town from the Robben Island ferry (with Table Mountain under its "tablecloth" of cloud).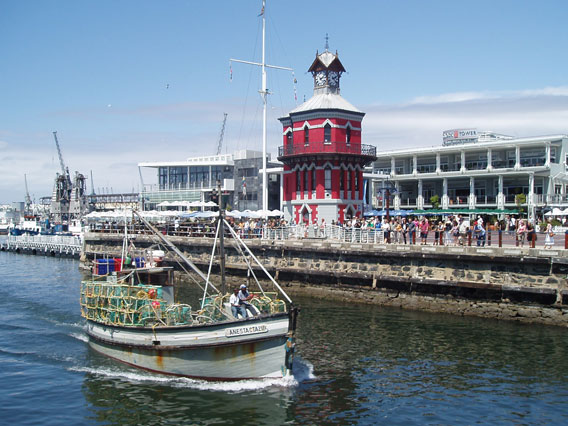 The Clock Tower at the Victoria and Alfred Waterfront.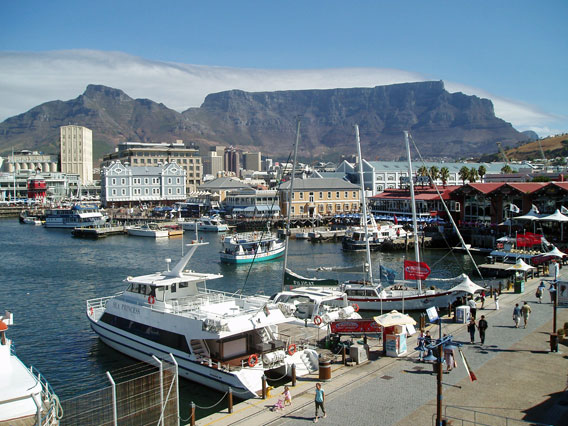 Another view of the Waterfront.