Cape Town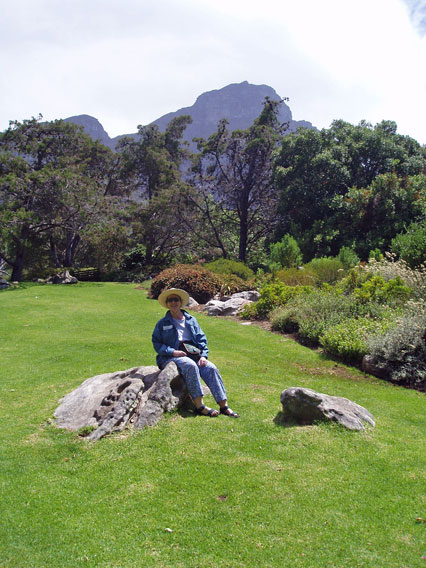 Mary in Kirstenbosch Botanical Gardens.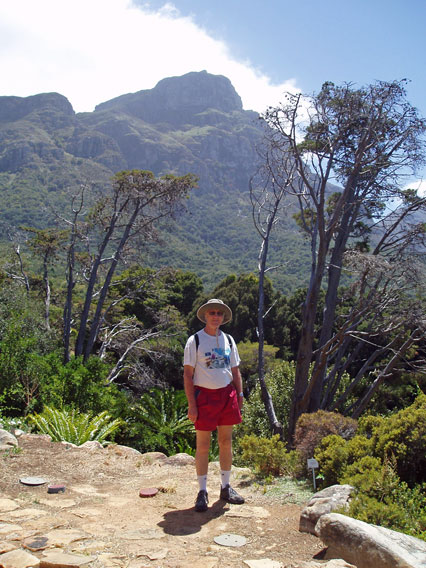 Chris in Kirstenbosch Botanical Gardens.
Kirstenbosch Botanical Gardens again. (The hats may look naff, but they're essential in that hot southern sun.)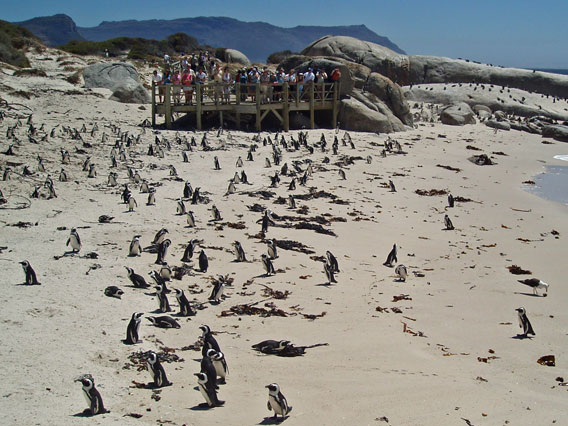 At Boulders Beach the penguins roam freely and the tourists are caged.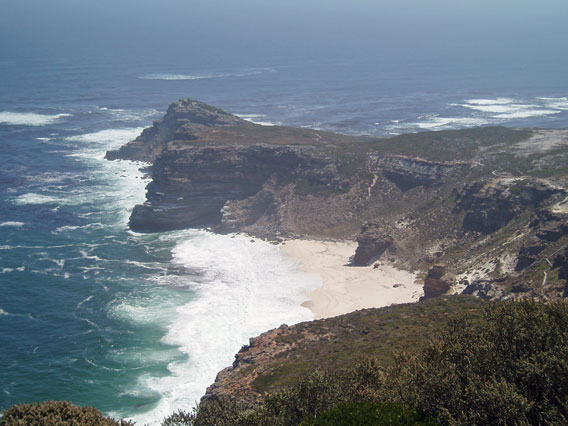 The Cape of Good Hope.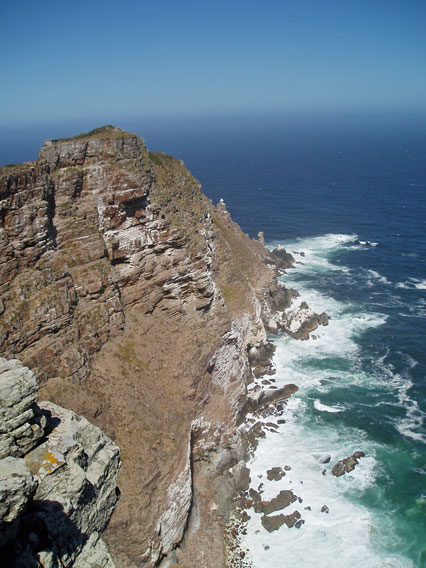 Cape Point.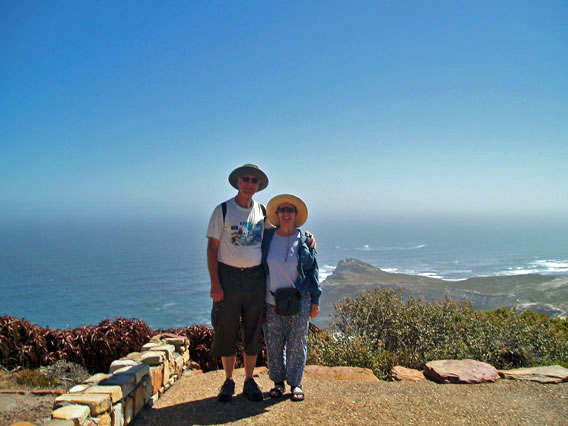 Us at Cape Point, with the Cape of Good Hope behind.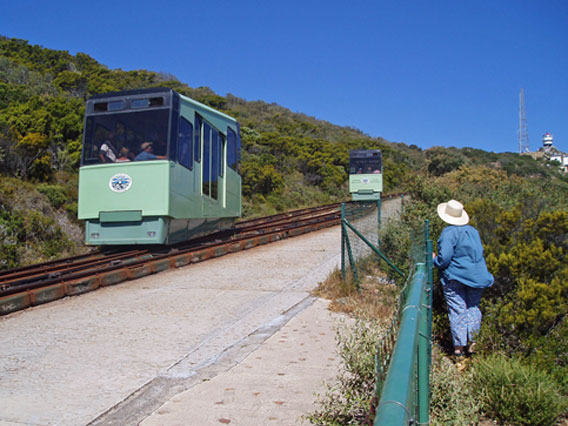 Mary watching the funicular railway at Cape Point (we rode up on the railway but walked down).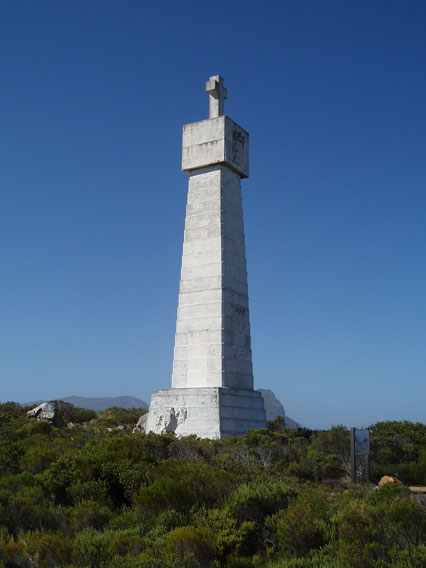 Monument to Bartolomeu Dias, the first European to discover the Cape of Good Hope, in 1488 (though he called it the Cape of Storms, Cabo das Tormentas).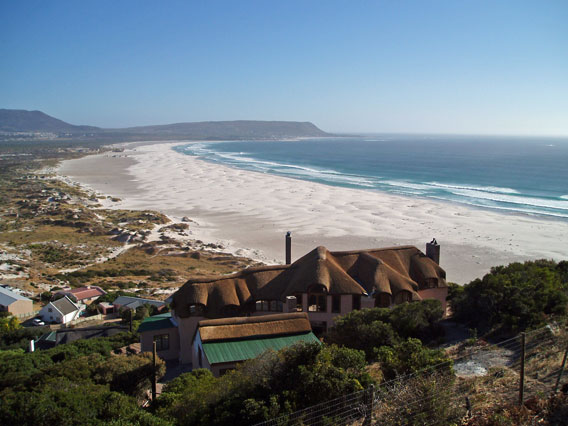 Panorama of Chapman's Bay.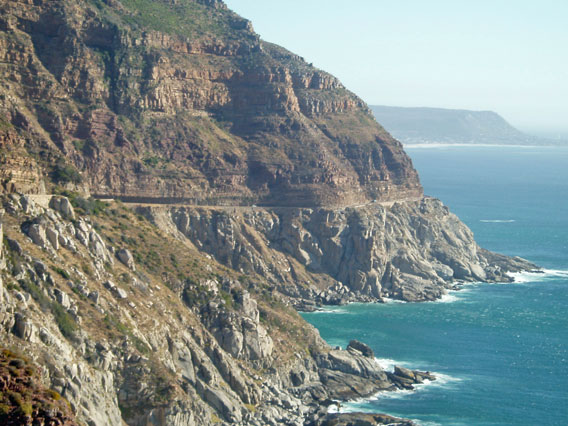 Chapman's Peak Drive, carved out of the cliff. The Lonely Planet guide to South Africa describes it as "one of the most spectacular stretches of coastal road in the world and a thrilling drive".
West face of Table Mountain: the Twelve Apostles in the late afternoon sun.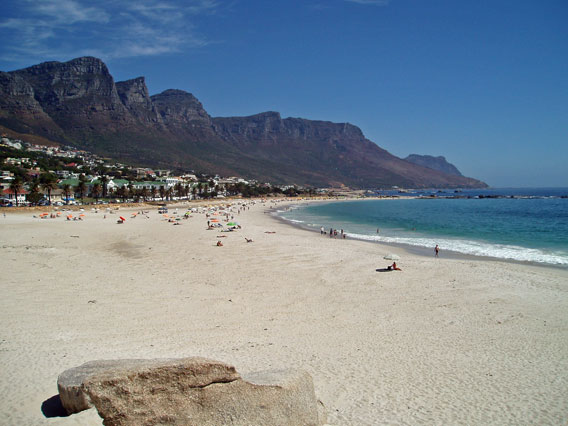 The beach at Camps Bay.