The Garden Route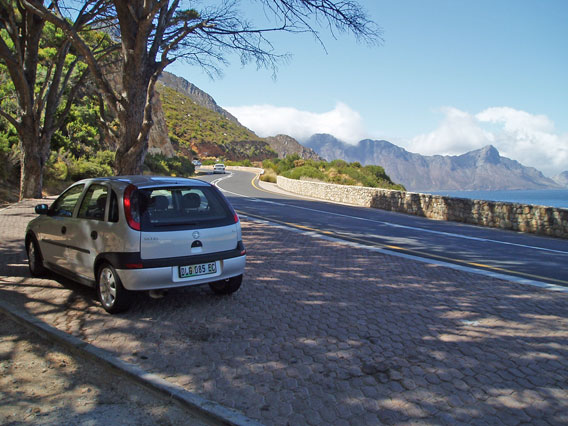 Our little rented Opel Combo at a roadside rest area by False Bay, about to set off on the journey round the coast.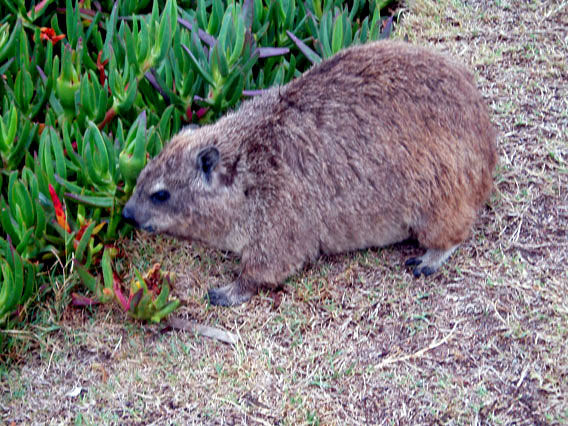 A dassie enjoying its lunch at Hermanus. (Dassies look like large rodents, but are genetically related to elephants, unlikely as it may seem.)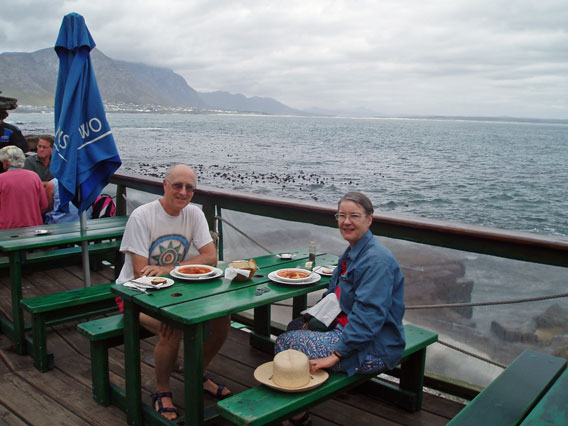 Us enjoying our lunch at Hermanus, at Bientang's Cave restaurant by the water's edge.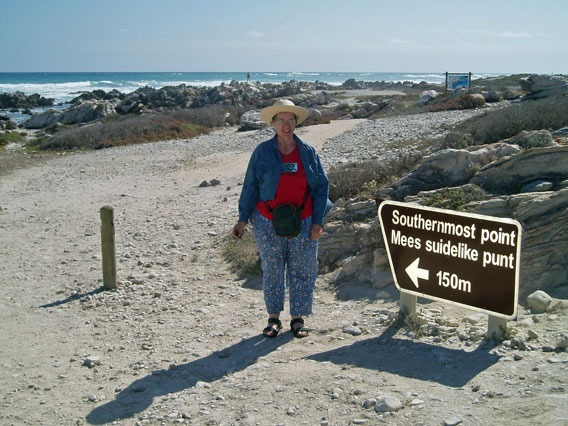 Agulhas Point, the southernmost tip of Africa.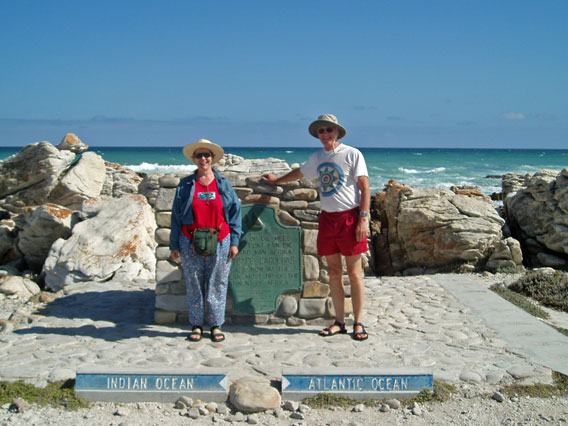 Agulhas means needles in Portuguese, and seeing the needle-sharp rocks and the surging surf here, it was easy to imagine the risks faced by the early explorers in their little sailing boats.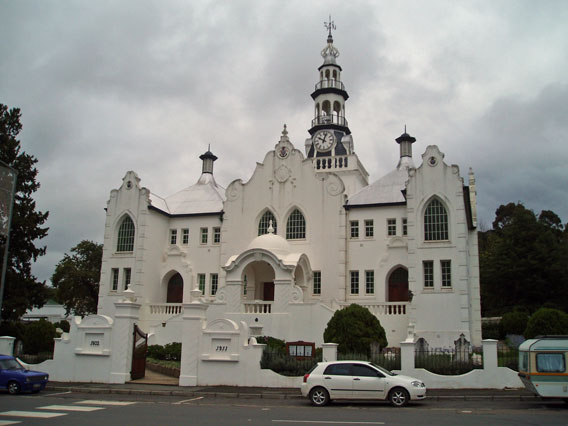 Ornate Dutch Reformed church at Swellendam.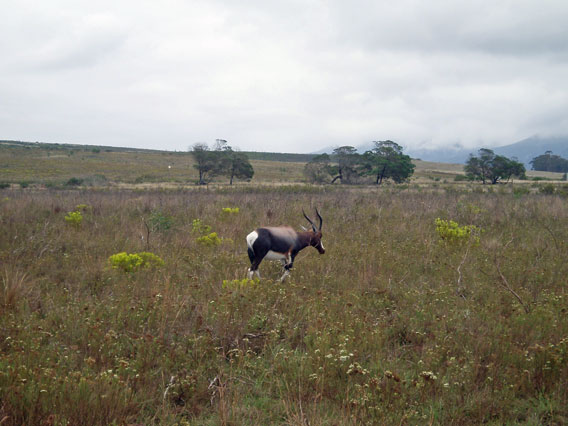 A bontebok, a variety of antelope that was hunted practically to extinction but is now thriving here in the Bontebok National Park.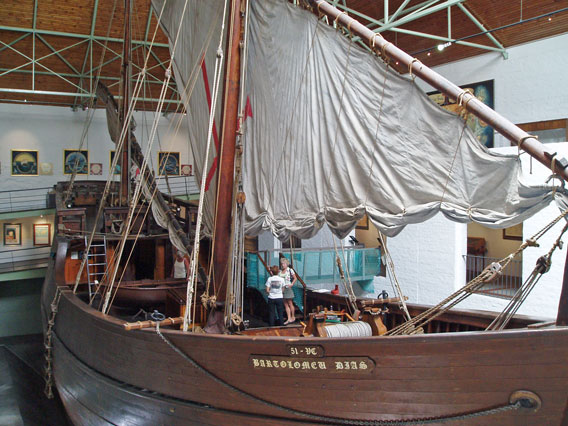 At the Bartolomeu Dias Maritime Museum in Mossel Bay, a replica of the boat that Dias used for his 1488 voyage. The replica was built in Lisbon and sailed to Mossel Bay in 1988 to commemorate the 500th anniversary of Dias's discoveries.
The Outeniqua Choo-Tjoe steam train about to set off from Knysna to George on its daily trip through the Wilderness National Park.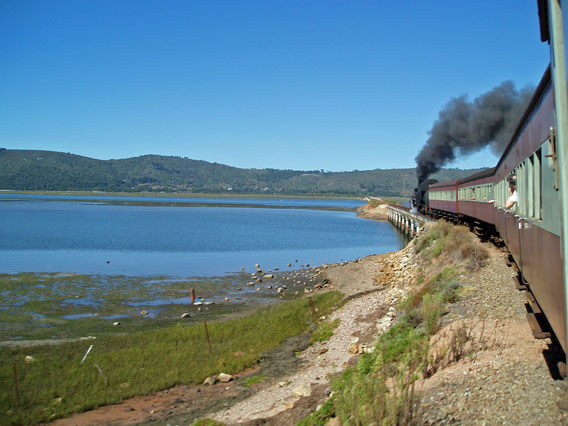 The train crossing the Knysna Lagoon.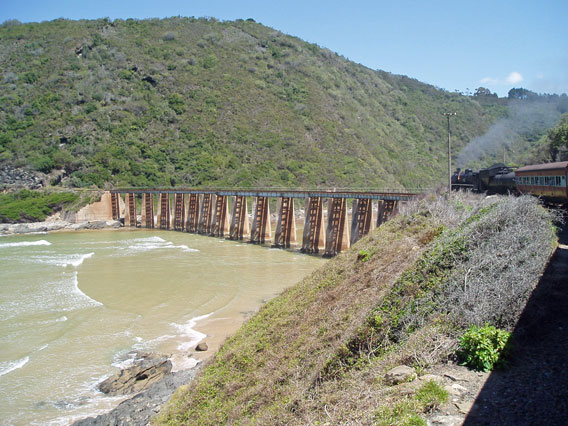 The bridge at Victoria Bay, one of the scenic highlights of the train trip.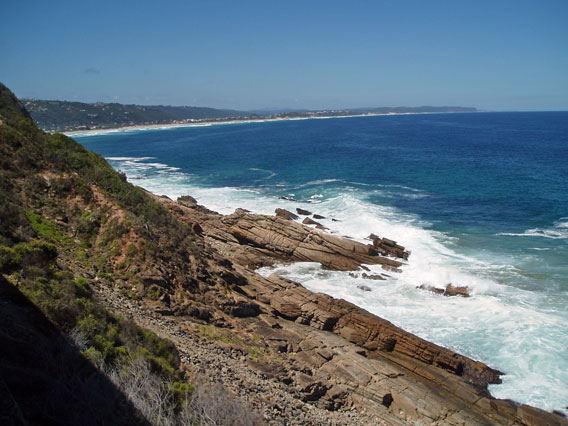 A glimpse of the Wilderness coast from the train.