Winelands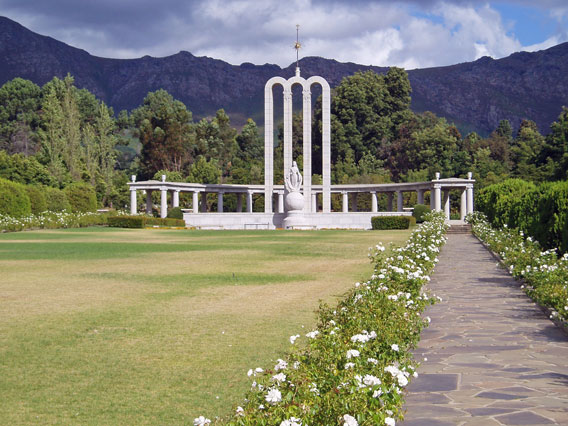 The Huguenot monument in Franschhoek.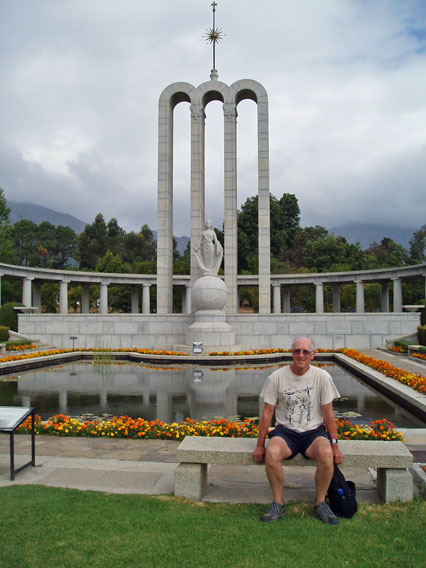 Huguenot refugees from France brought their wine-making skills to Franschhoek, which still has a French feel to it and attracts dozens of French tourists (possibly because of its many excellent restaurants).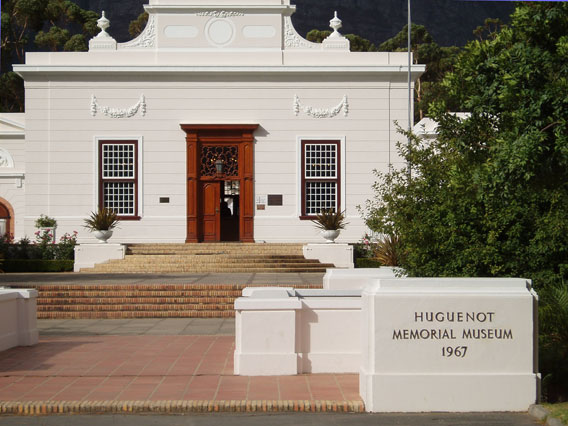 The museum lists the names of all the Huguenots who emigrated to South Africa in the 17th and 18th centuries. No Lances among them – apparently the Huguenot Lances mostly went to England or America.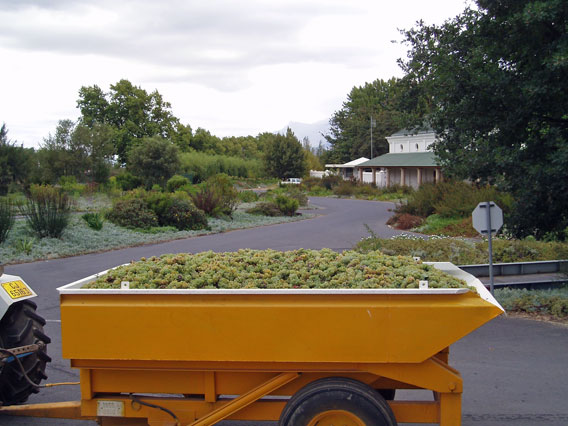 Grape harvest at Boschendal winery.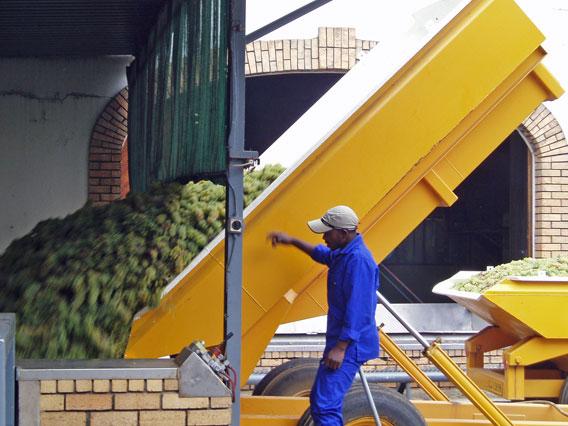 The skip of grapes is unloaded into a hopper for pressing and fermenting.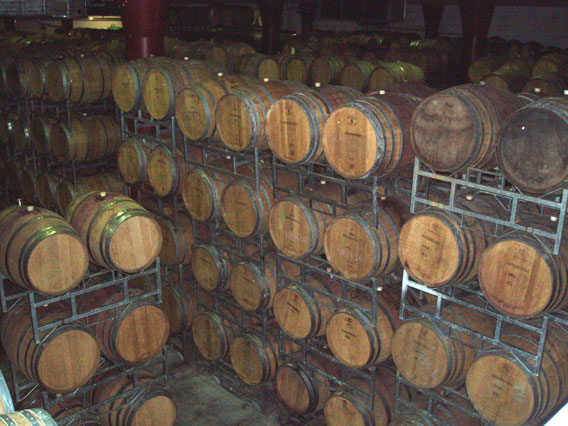 Wine maturing in oak barrels in the cellars.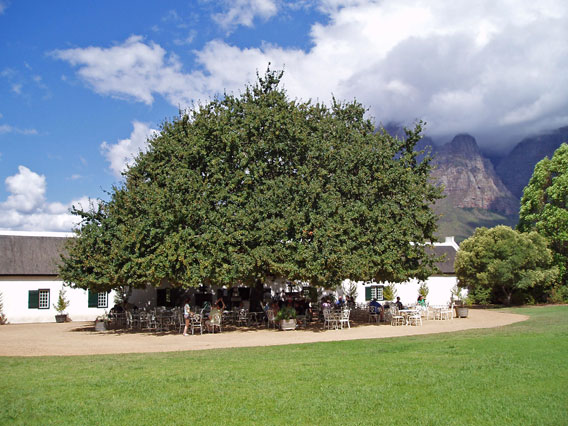 The wine-tasting area at Boschendal, under a magnificent oak tree.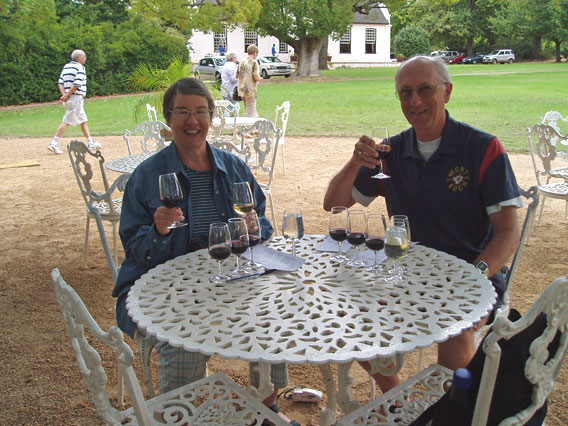 Some serious wine tasting.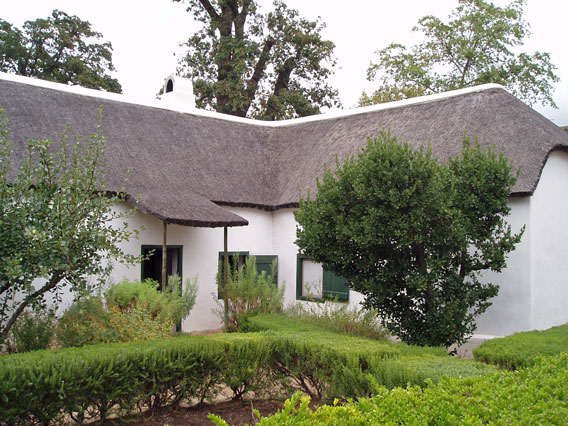 Restored 18th century house in the Stellenbosch Village Museum.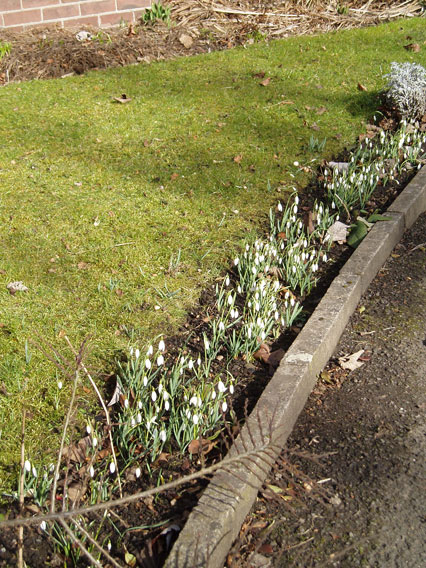 Back home on a cold but sunny afternoon, with snowdrops flowering in the front garden.