The Karoo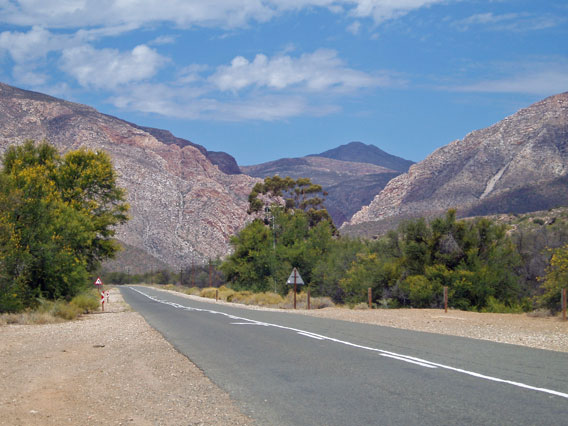 Heading south from Prince Albert towards the Swartberg range. Somehow we have to cross these mountains...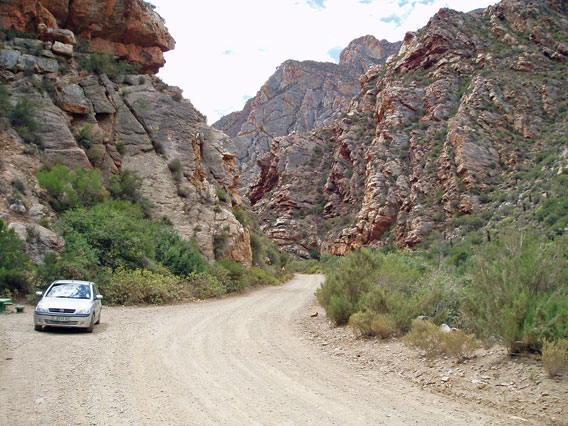 ...and the road isn't even paved. By the time we found a passing place to park in, we had already gone past the most spectacular section of the gorge.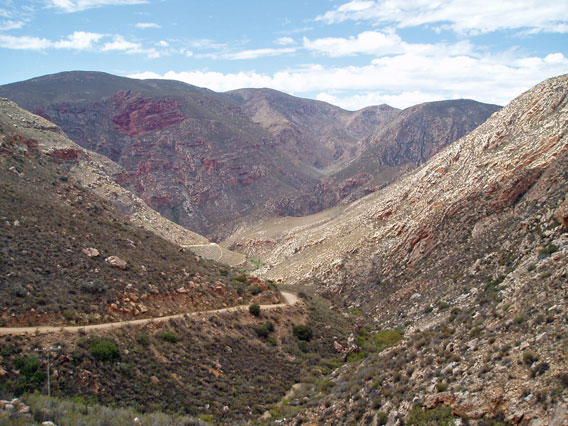 The road winding up towards the Swartberg Pass.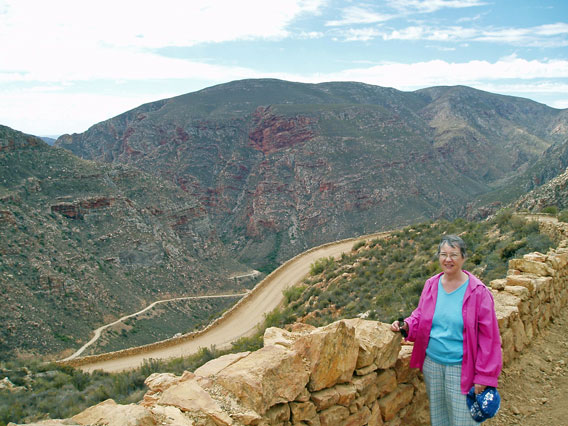 The road keeps on winding upwards.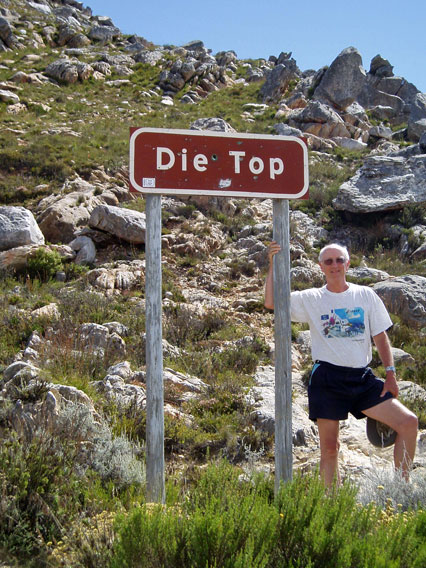 Finally we are at the Top, about 5000 feet up.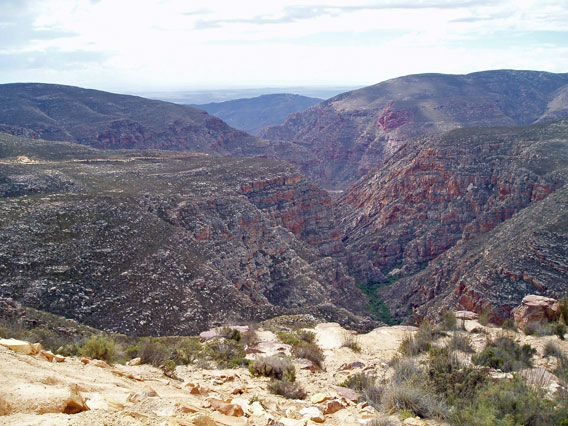 View from the Top, back towards the Karoo plain in the far distance.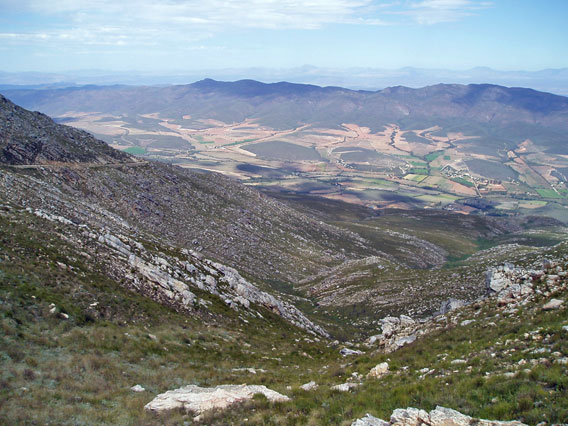 View from the Top in the other direction, towards the more fertile Little Karoo.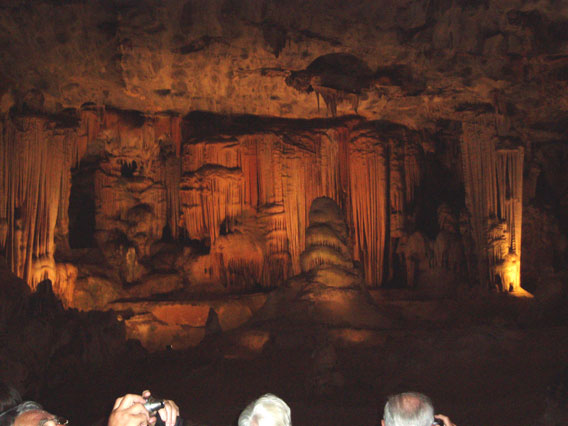 The Cango Caves near Oudtshoorn.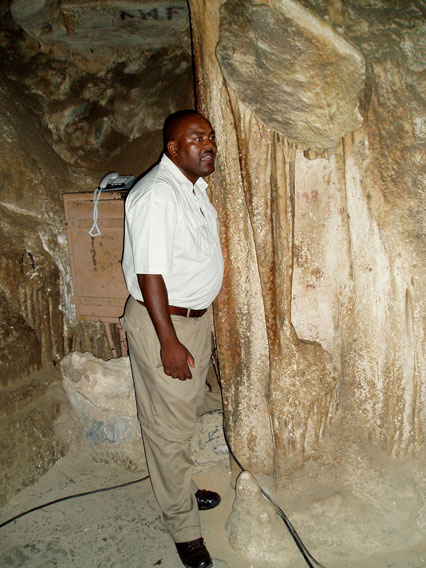 Our guide in the Cango Caves singing in the Xhosa language (complete with clicks), accompanying himself by drumming on the resonant limestone curtain.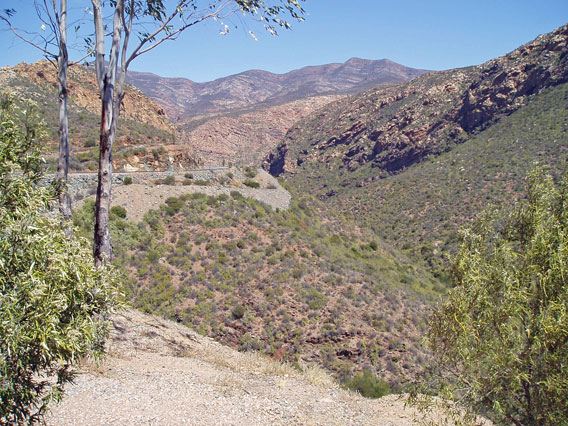 Crossing another range of hills. This is the Huis River Pass on the scenic R62 tourist route from Oudtshoorn to Montagu.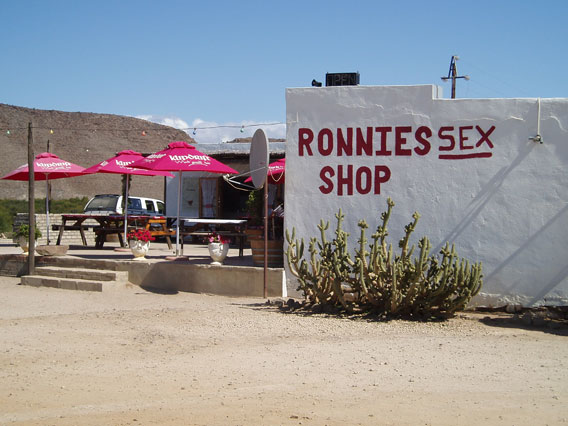 Not what you think it is. This was originally Ronnie's Shop, a roadside stall selling local farm produce at a location miles from anywhere on the R62. Then a government regulation prohibited such enterprises, and it became Ronnie's Ex-shop, until some joker added the extra letter. Now it is a cafe, selling excellent home-made carrot cake.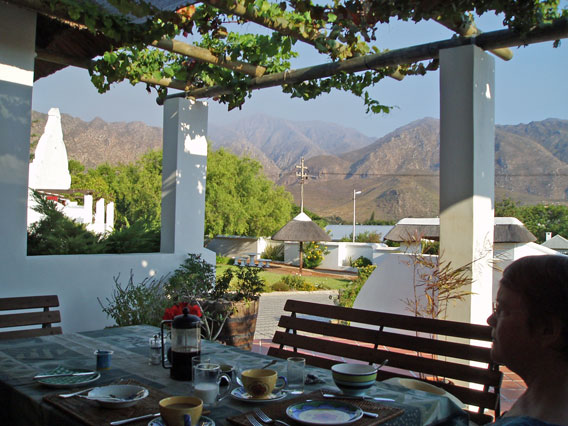 Breakfast on the verandah at the Anchorage Inn, Montagu. The haze in the distance is not mist but smoke from bush fires beyond the mountains.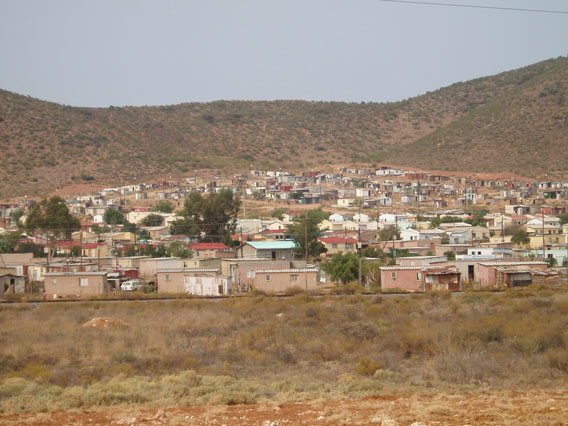 Twelve years after the end of apartheid, most black Africans still live in primitive townships which often lack electricity and running water. This one, by no means as bad as many, is attached to the town of Robertson.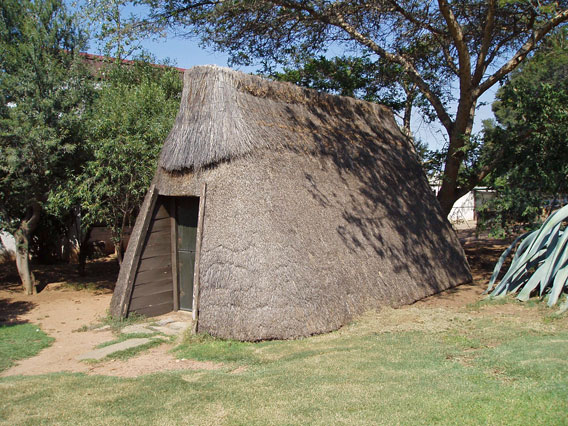 Thatched farm hut in the Kleinplasie Farm Museum, Worcester. The museum was closed on Sunday, when we visited, but the watchman let us in anyway and showed us round.