The Karoo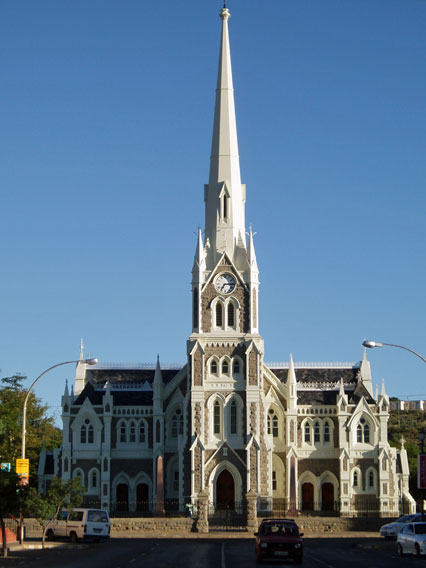 Another elegant Dutch Reformed church, in the picturesque town of Graaff-Reinet.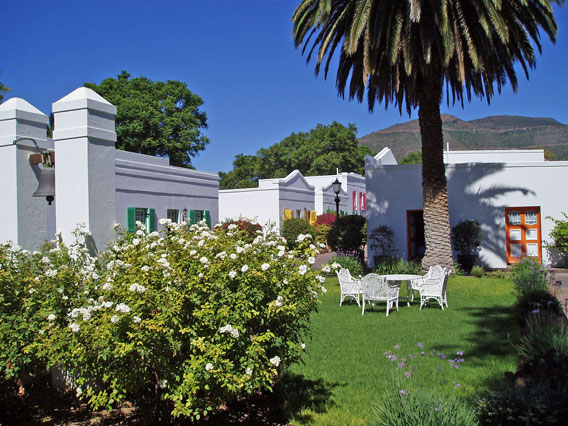 Stretch's Court, Graaff-Reinet. These cottages were originally built to house freed slaves. Now they have been restored and are used as bedrooms for the very fine Drostdy Hotel. The Lonely Planet guide says "Have a look at the old slave bell, which was restored and then, in an awful piece of irony, unveiled by former prime minister B J Vorster, one of the arch criminals of apartheid."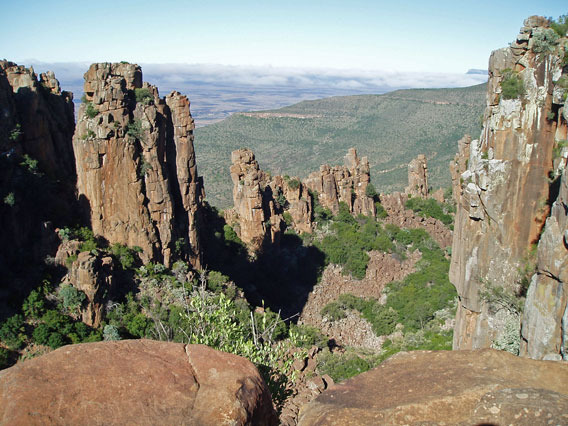 The Valley of Desolation, above Graaff-Reinet.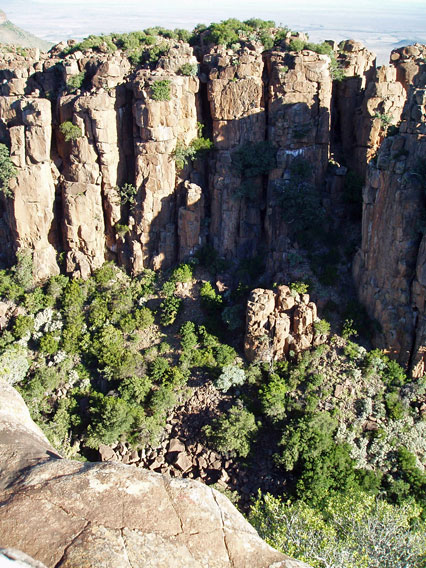 Another view of the Valley of Desolation.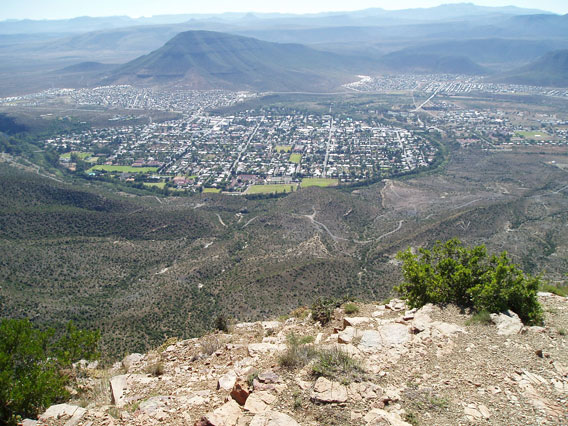 Graaff-Reinet from the Valley of Desolation. The green, "European" town is encircled by a big loop in the Sundays River. The African townships lie beyond, in the arid plain.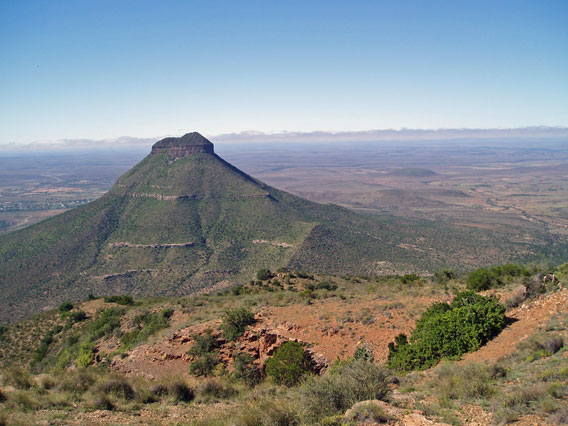 The distinctive Spandaukop hill above Graff-Reinet, with the Karoo plain stretching away beyond.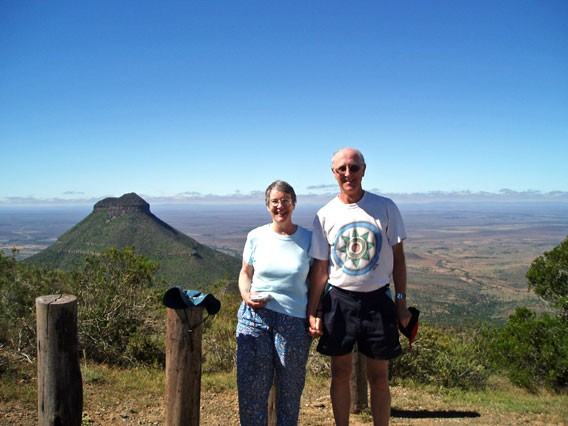 The same, with us in the foreground.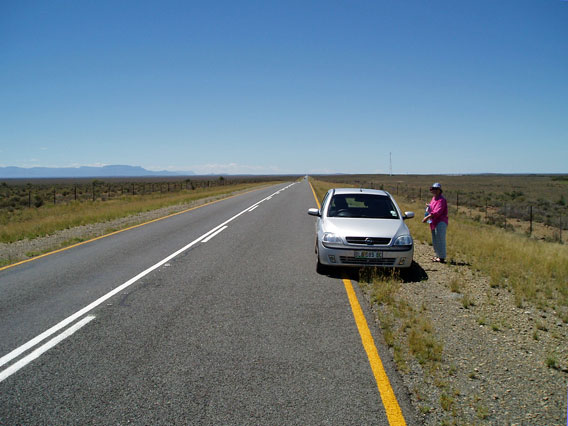 Typical Karoo scenery. Mile after mile of scrubland, with just the occasional sheep or antelope to be seen. Hot.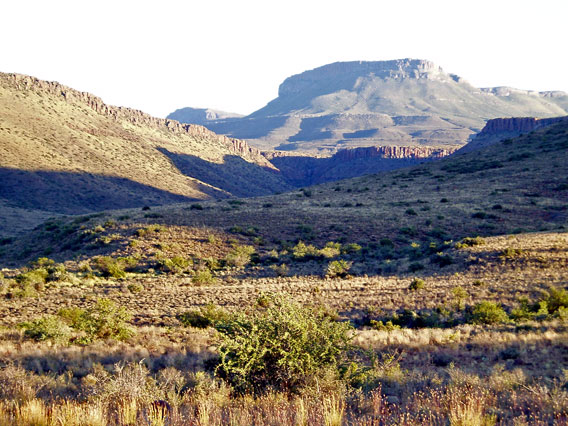 Early morning view from our chalet in Karoo National Park. While there we had a fine, close-up view of a pair of black eagles lazily circling in a thermal air current (impossible to photograph, of course).