Kariega Game Reserve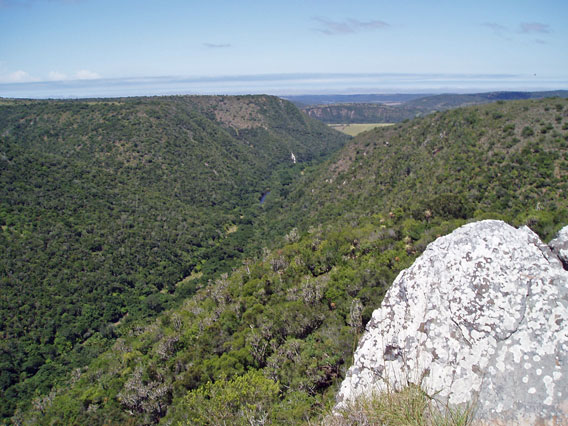 View from a trail in the game reserve, from Leopard Rock down towards the Kariega River.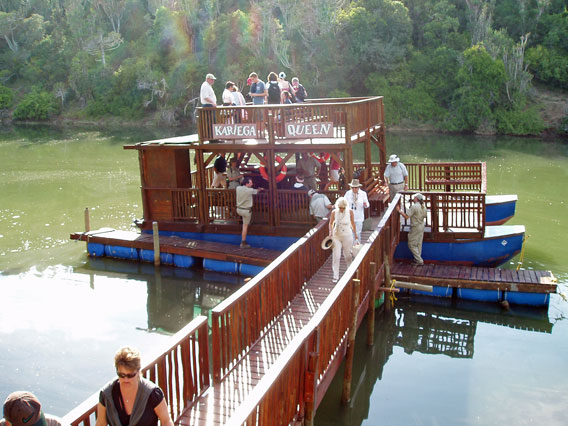 Early morning boat trip on the Kariega River, mainly to look for birds. We saw two fish eagles, some crowned hornbills, a Knysna lourie and a kingfisher among others, but don't have the equipment to photograph them.
Giraffe in the early morning mist.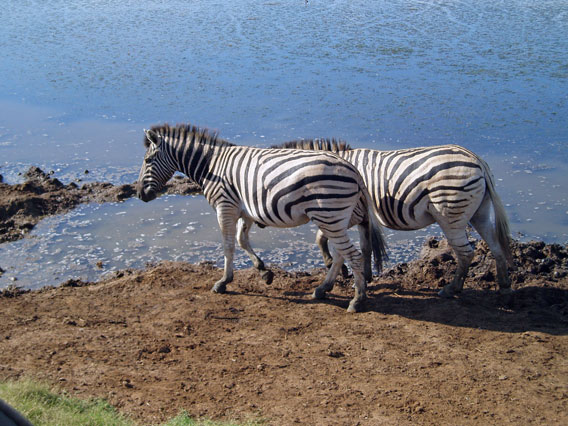 Two zebras at their waterhole.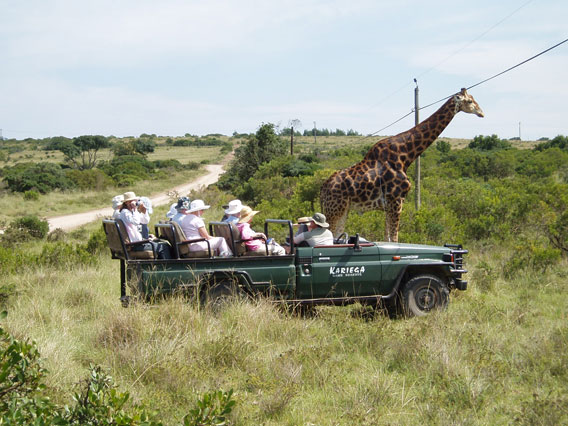 As we left Kariega we saw this giraffe posing for a party of day trippers.
Addo Elephant National Park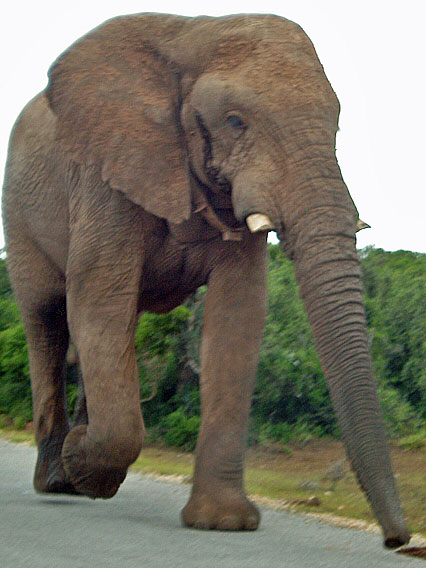 "Caution: yield to oncoming traffic." This photo was taken through our car window.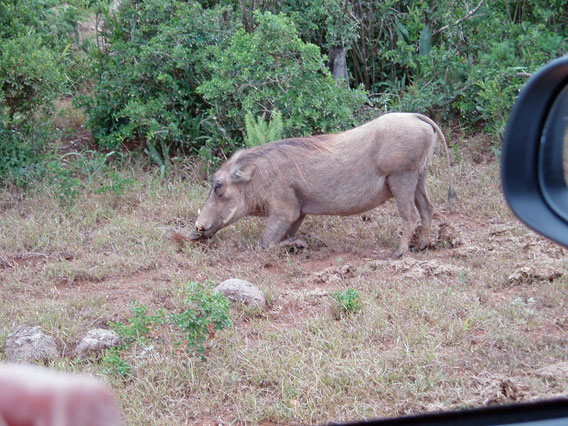 A roadside warthog...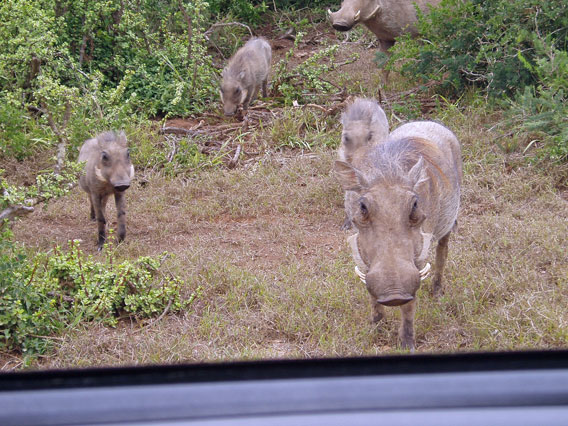 ...and his family.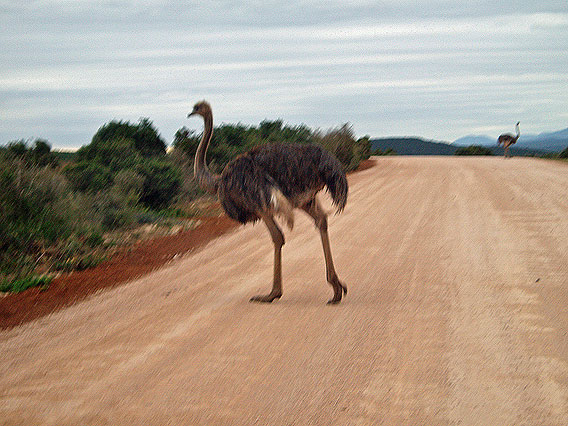 Ostrich xing.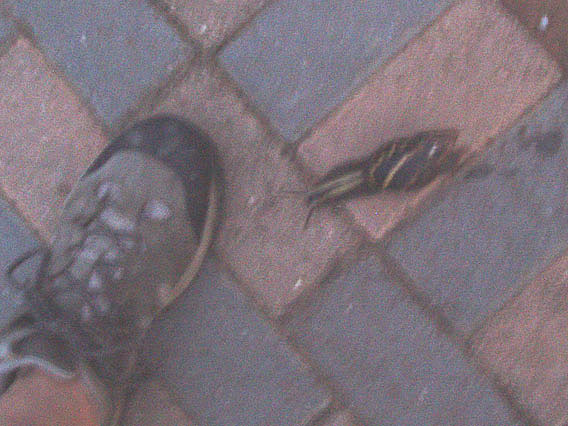 A large snail with an ornate shell, seen at dusk (with my foot for size comparison).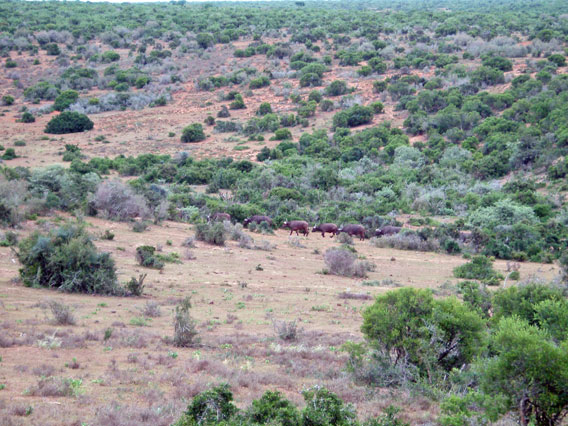 View from our chalet at Addo, with a line of buffalo walking away from their waterhole.