If a picture has a red border, move the cursor over it to see an alternative view.
Amsterdam, July 2008
1. The European Mathematical Congress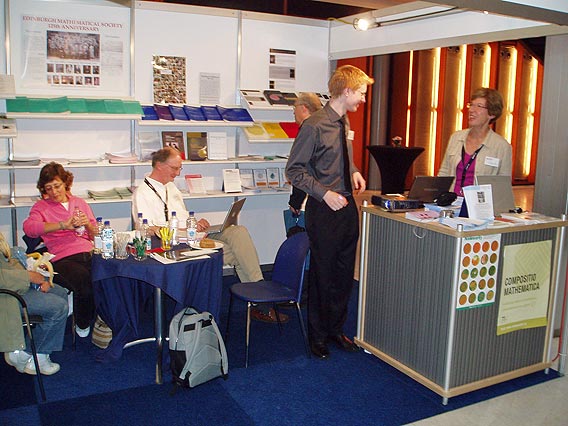 The LMS stall at the Congress.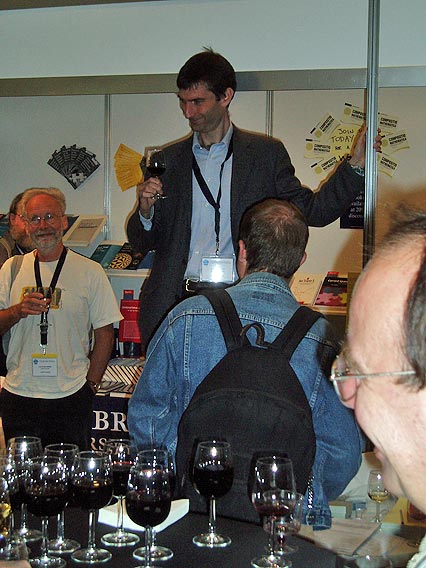 Roger Astley hosting the CUP reception.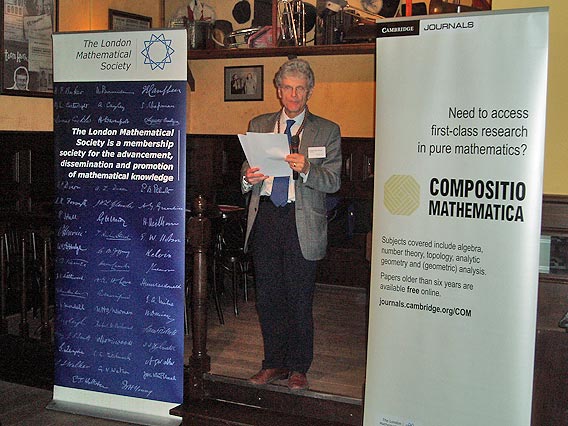 Brian Davies hosting the LMS reception.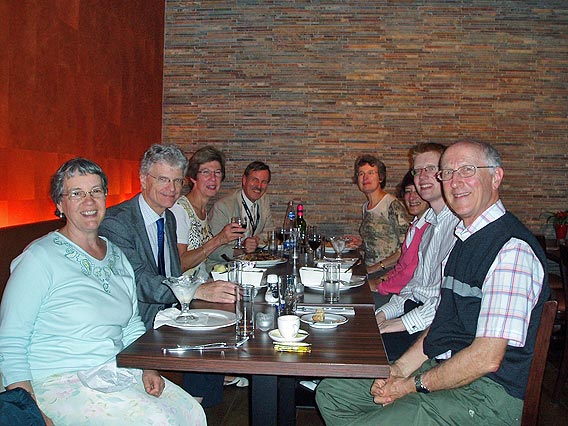 Dinner with the LMS crew.
2. Trip to Zaanse Schans and Edam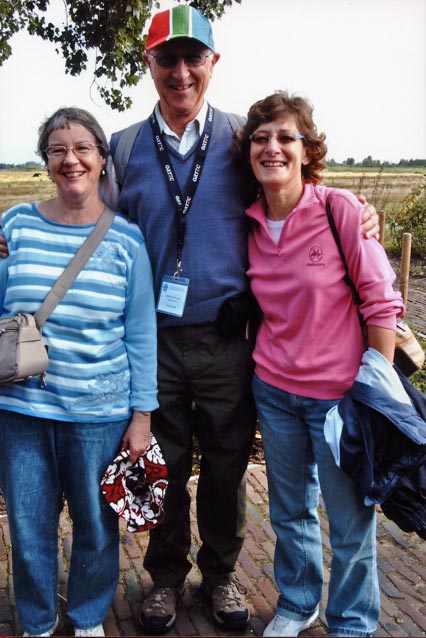 Us with Monica (scanned photo).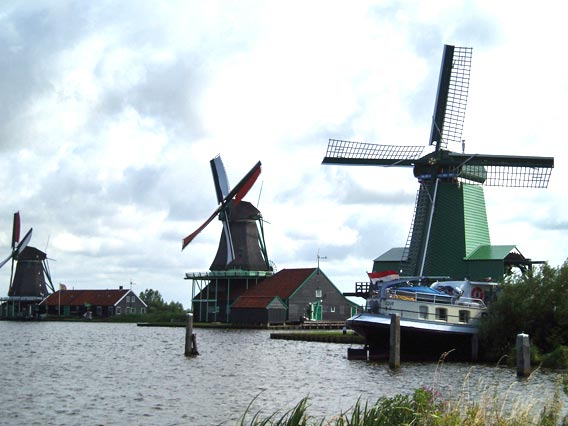 Windmills at Zaanse Schans.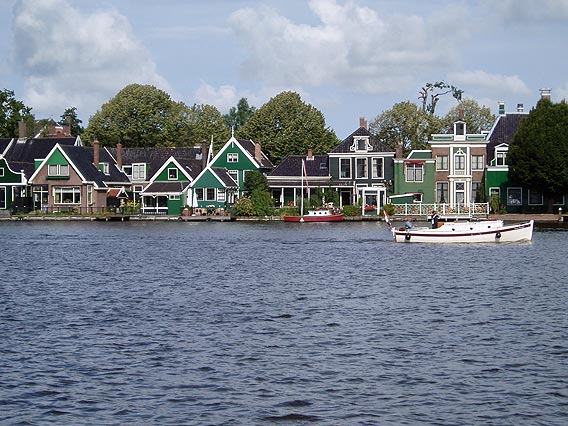 View across the lake at Zaanse Schans.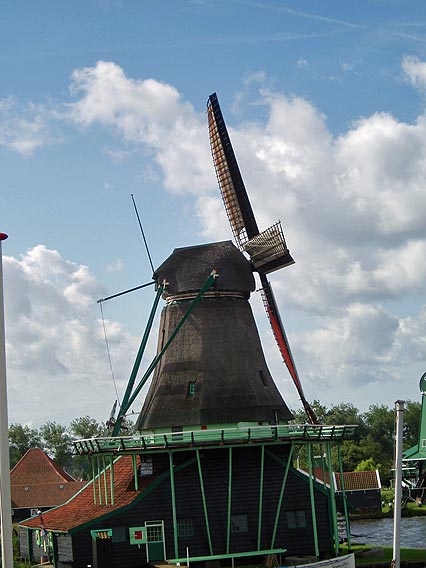 More shots of windmills.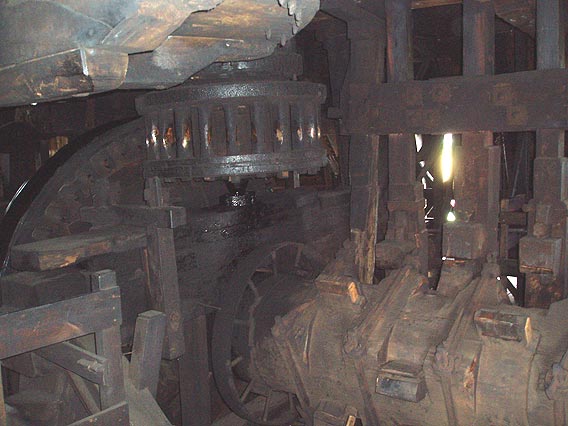 Part of the gearing mechanism inside a windmill.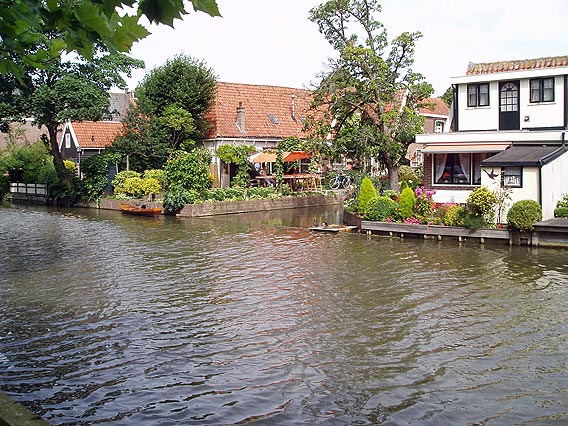 Edam village.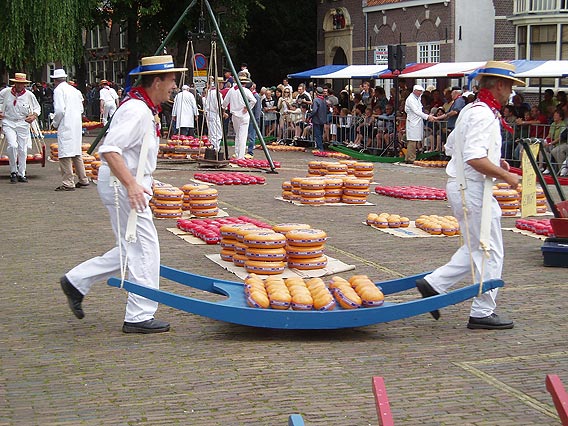 The weekly cheese fair in Edam.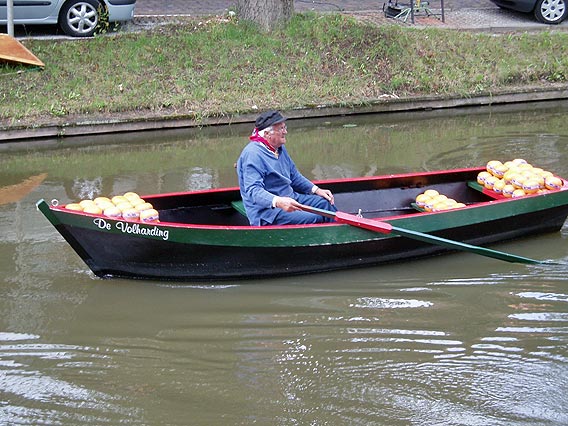 The cheese is delivered to the marketplace by canal.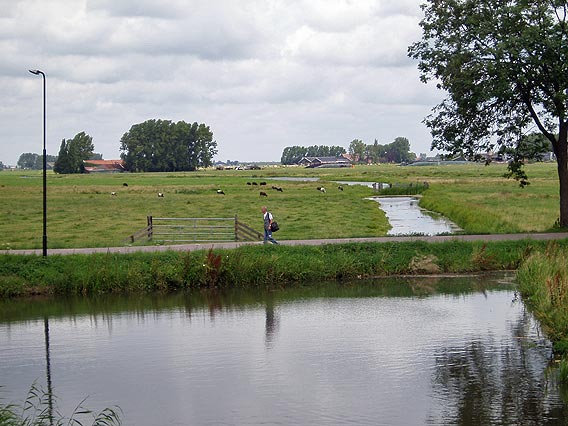 Typical scene in the Dutch countryside. The fields are divided by drainage ditches instead of fences or hedges.
3. Random photos around Amsterdam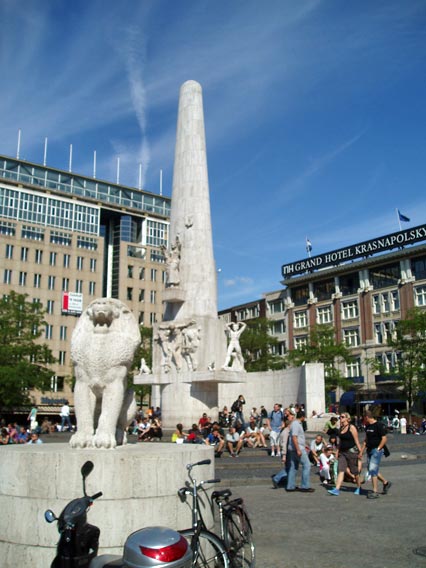 The war memorial in Dam Square.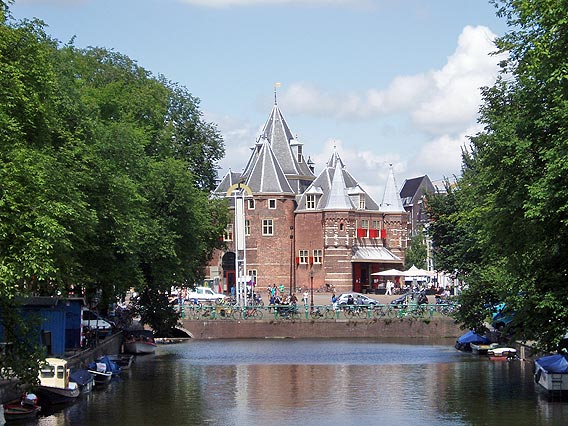 The Waag (originally the gatehouse to the city).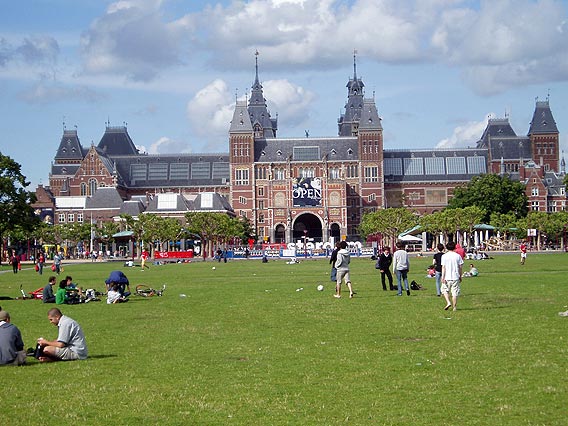 the Rijksmuseum and Museumplein.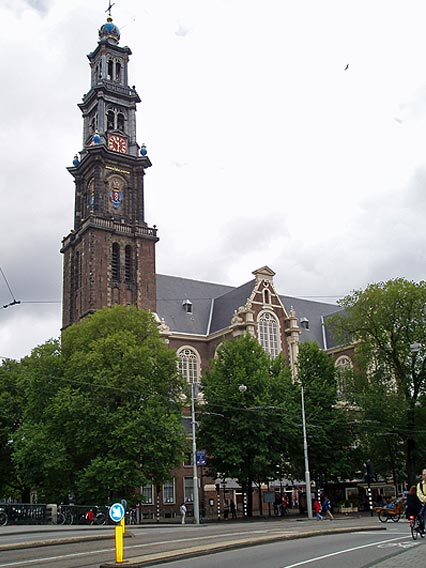 Westerkerk.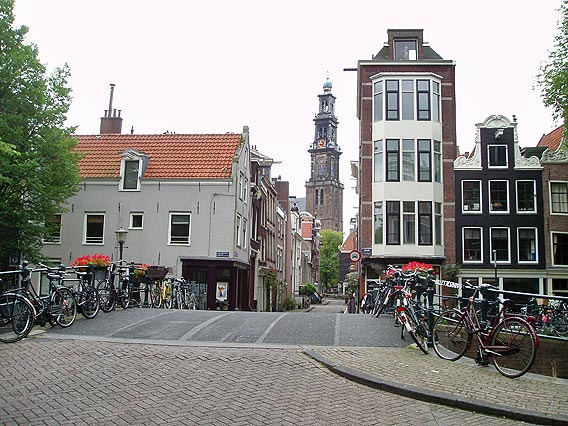 Canal bridge, with Westerkerk beyond.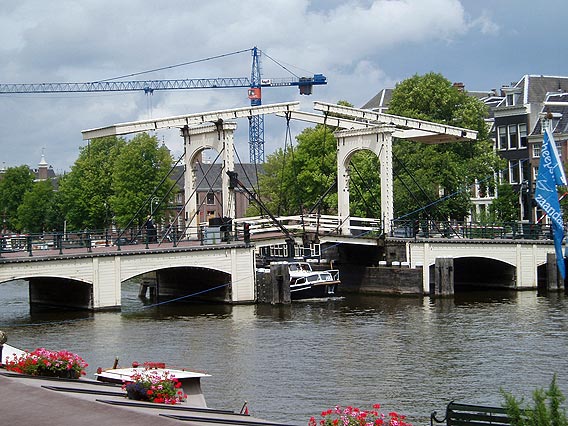 Another canal bridge (move the cursor over it to see it open).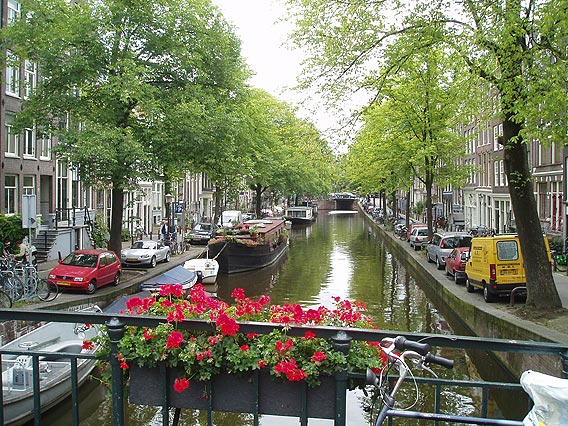 More canal scenes.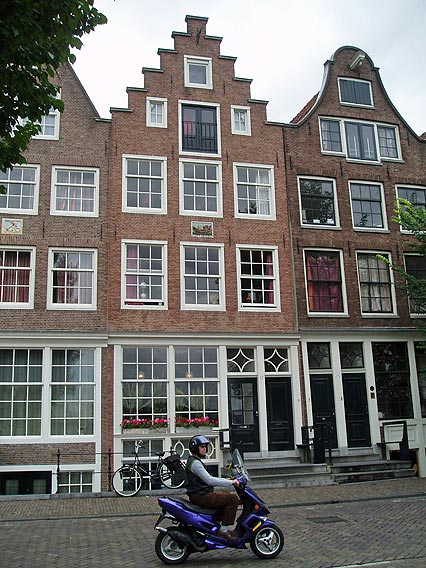 17th century town houses in the harbour area.