If a picture has a red border, move the cursor over it to see an alternative view.
Gent
We took the train from Amsterdam to Bruges, with changes at Antwerp and Gent. We stopped over for a couple of hours in Gent, but sightseeing was restricted because of huge crowds there for some festival.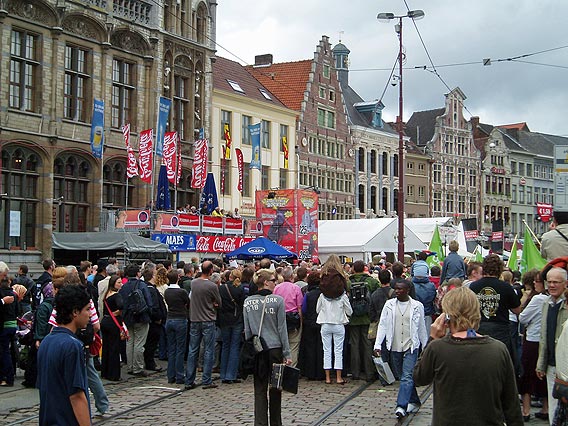 Gent, completely blocked by the crowds.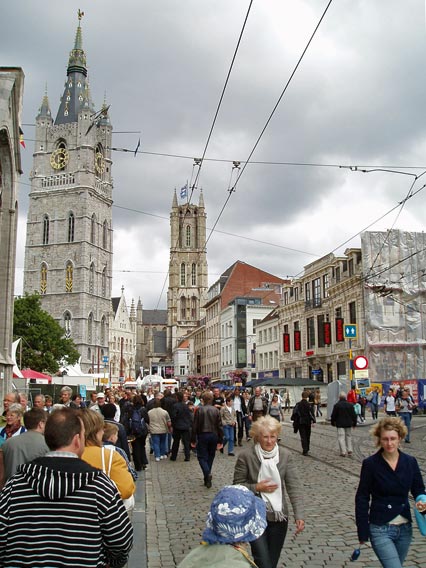 More of the same.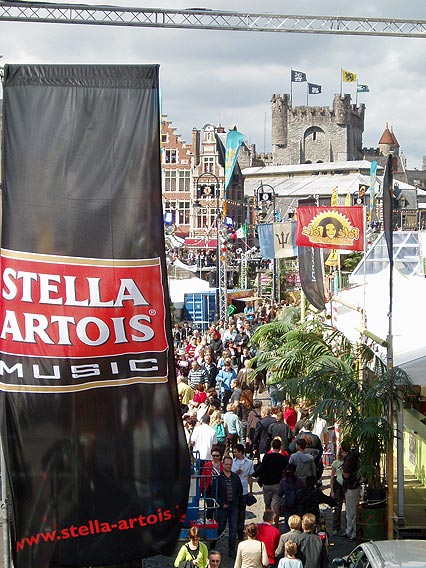 The festival seemed to consist mostly of beer drinking and loud music.
Bruges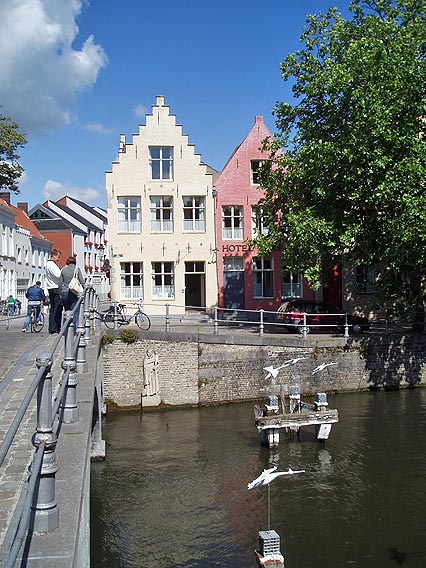 We stayed at this excellent small hotel, the Hotel Adornes.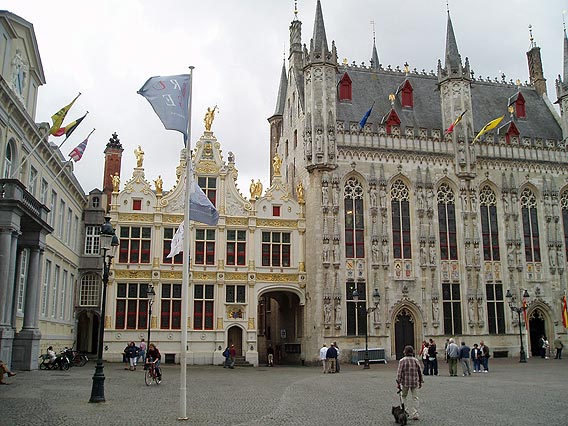 The Civic Registry and Town Hall, in the Burg Square.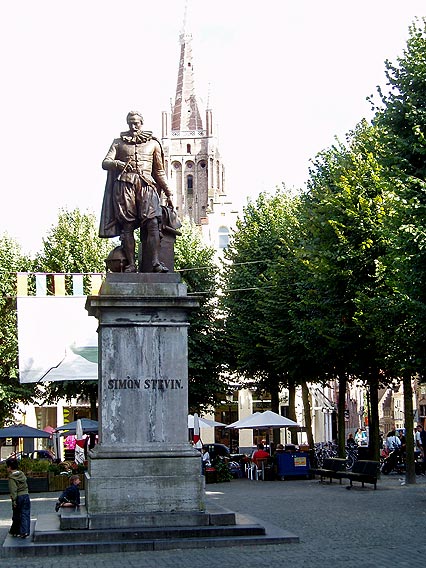 Statue of Simon Stevin (1548–1620), the mathematician who developed the decimal system.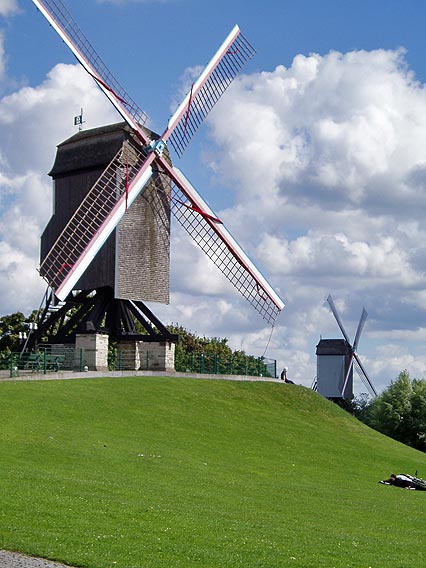 Windmills again! These are at the eastern edge of the historical part of the city, by the large commercial canal that links Bruges to Zeebrugge and Gent.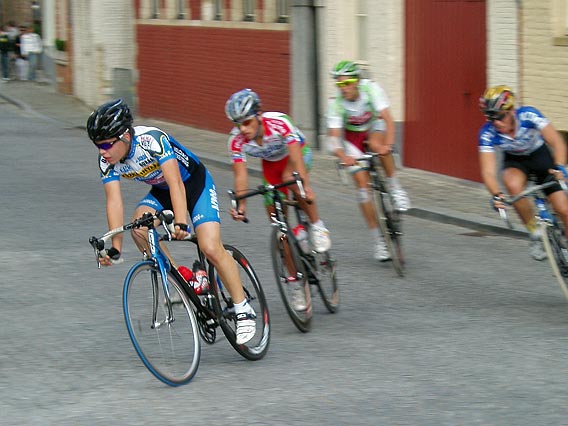 On Sunday afternoon the roads by our hotel were closed for a cycle race.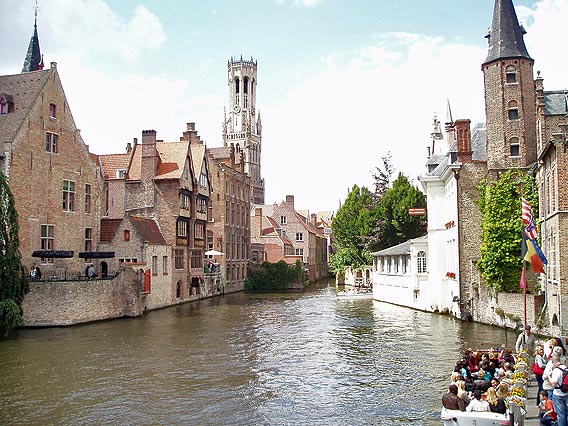 The next few photos were taken during a canal trip through the city, starting at the Rosenhoedkaai, with a view of the belfry tower in the Market Square.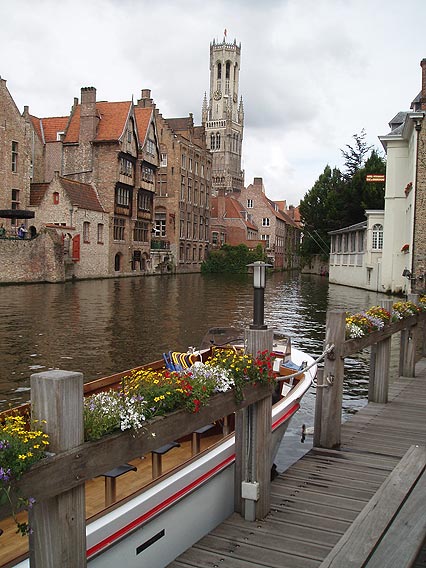 Another view of the same.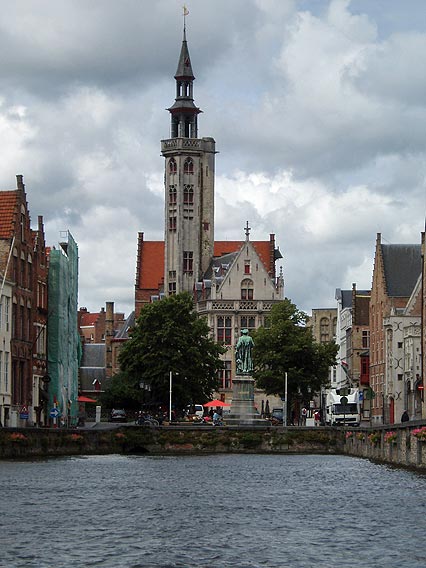 The tower of the Burghers' Lodge, from the canal basin.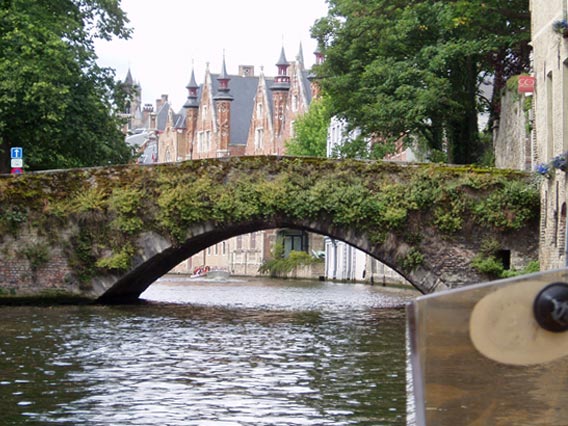 A 500-year-old bridge over the canal.
A picturesque section of the canal.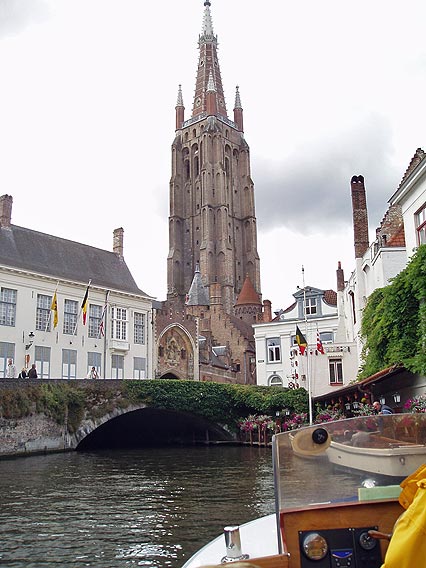 The Church of Our Lady (move the cursor over it to see the sculpture of the Madonna and Child by Michaelangelo inside the church).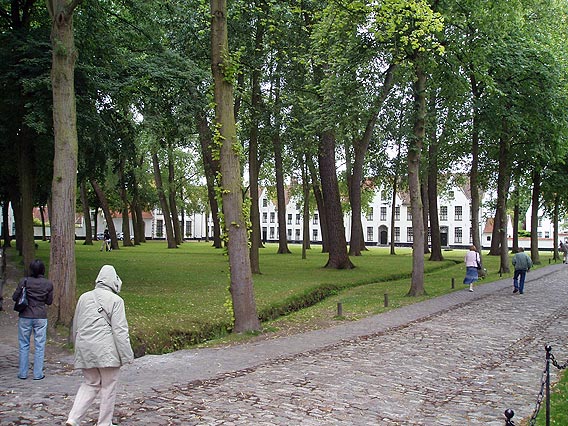 Inside the Begijnhof convent.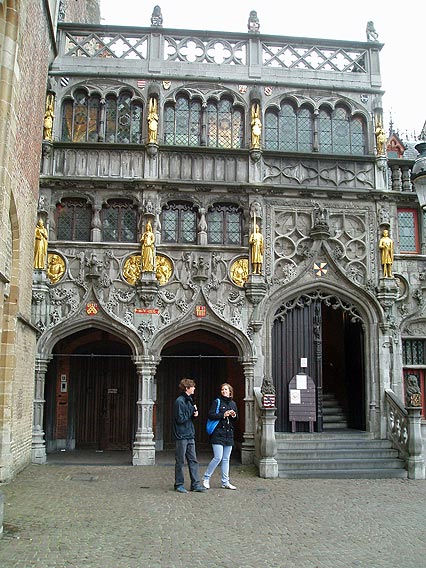 The Basilica of the Holy Blood in the Burg Square. It contains a scrap of cloth said to be stained with the blood of Christ, brought from Jerusalem during the Second Crusade, or maybe from Constantinople during the Fourth Crusade (or maybe from somewhere else altogether). Move the cursor over it to see a blurred photo of the reliquary containing this treasure.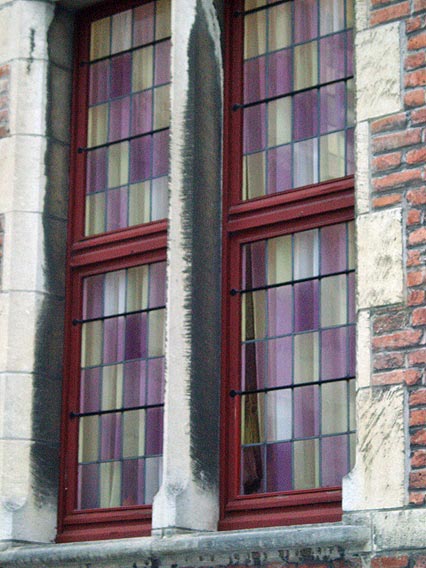 Typical coloured Venetian glass in the window panes of a traditional Bruges house.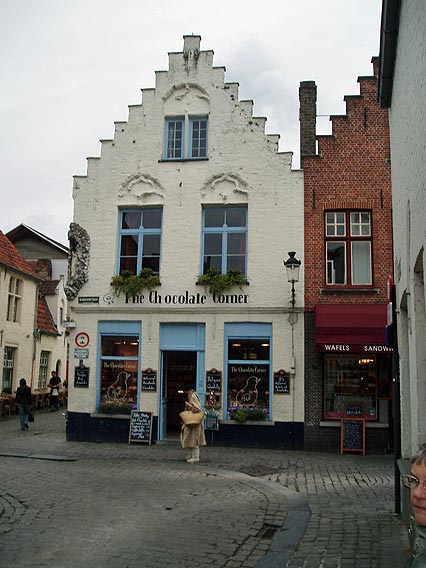 Most shops in Bruges sell either chocolate or lace or waffles.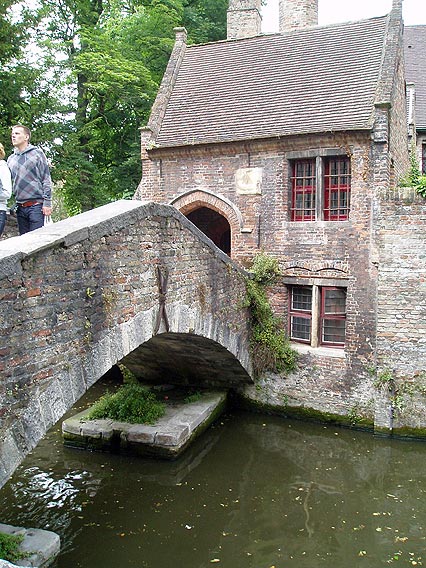 Finally, another picturesque canal bridge.