If a picture has a red border, move the cursor over it to see an alternative view.
Baltic cruise, June 2009
Page 3: Hanseatic towns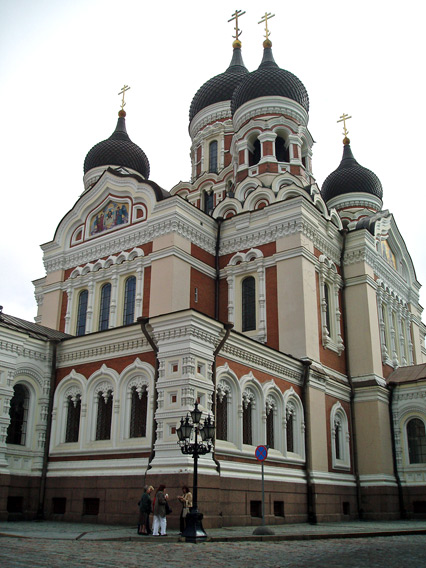 Alexander Nevsky Cathedral, Tallinn.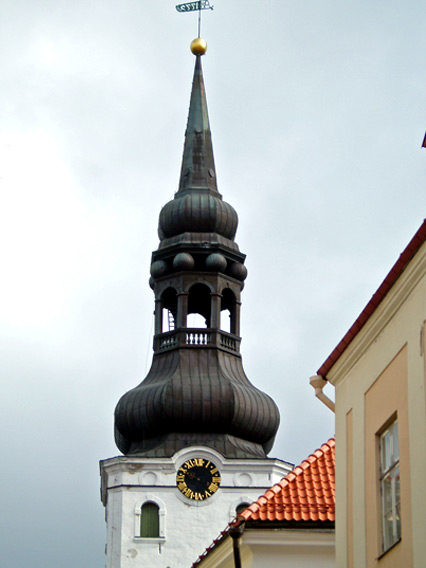 Spire of the Lutheran cathedral, Tallinn.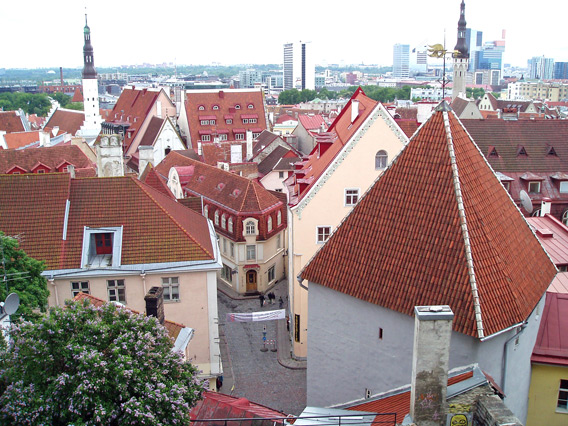 Looking down on the red roofs of Tallinn.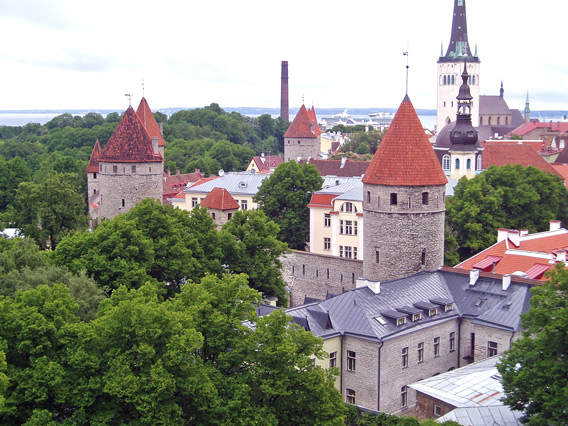 Towers along the city wall.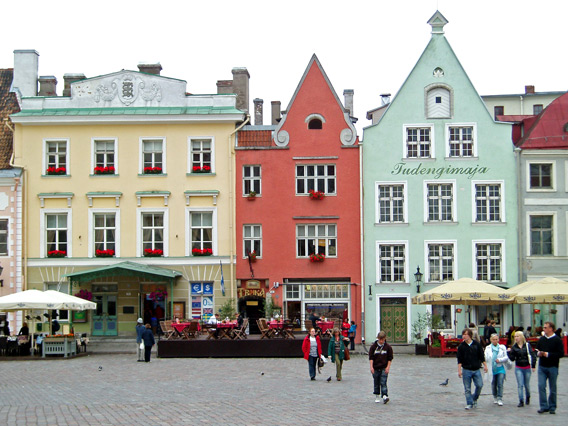 Town square, Tallinn.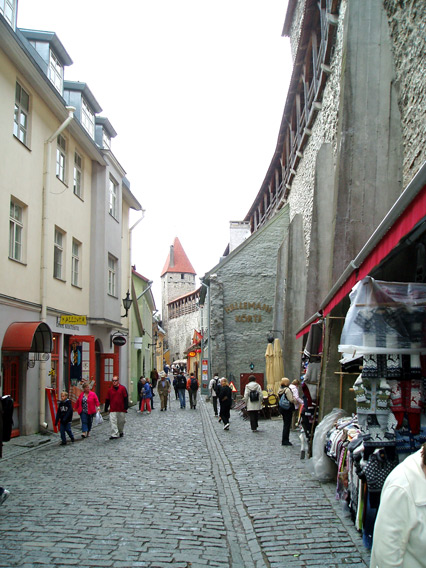 Streets in the lower town.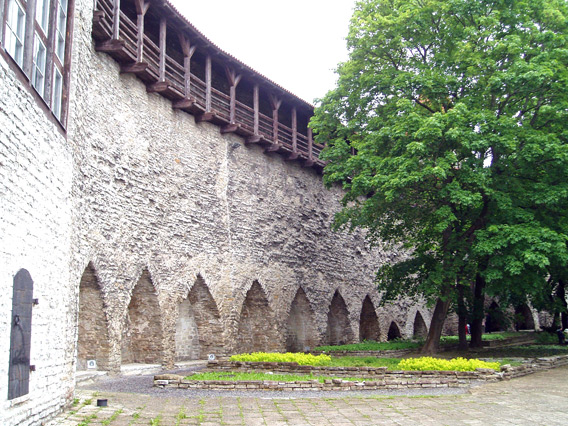 Town wall.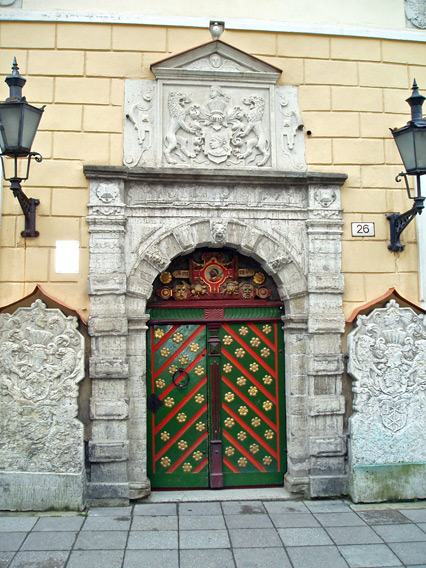 House of the Brotherhood of Black Heads, a medieval guild.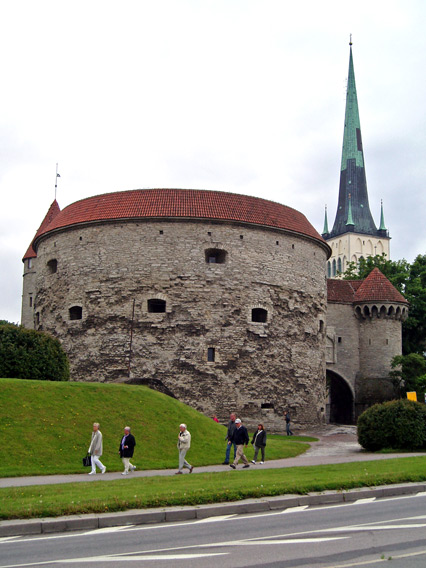 The Great Coastal Gate and Fat Margaret's Tower, Tallinn.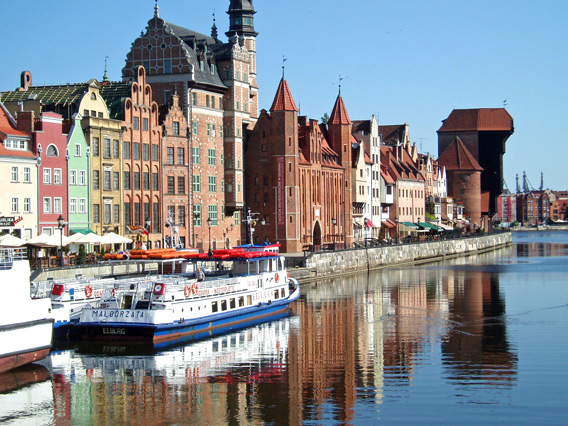 Gdansk: on the right of the picture is the medieval wooden crane (claimed to be the oldest piece of technical equipment in Europe).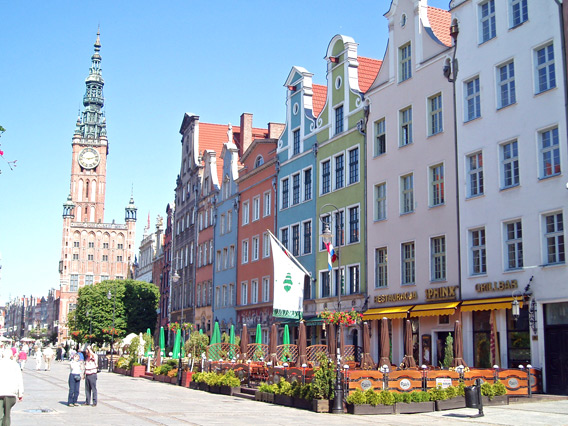 The main street in Gdansk.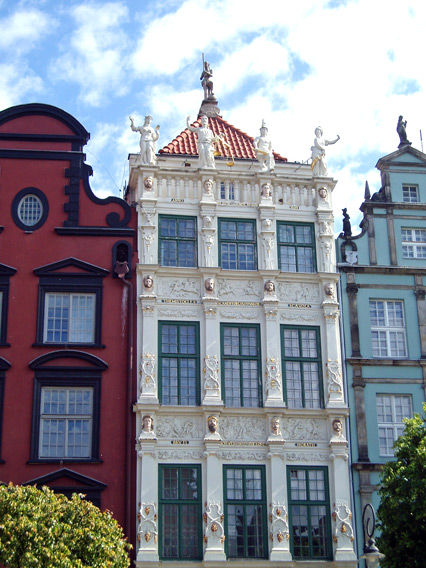 Buildings on the main street.
Plaques showing photos of Gdansk in 1945. The old part of the city was almost completely destroyed in the war, and has since been painstakingly rebuilt and restored.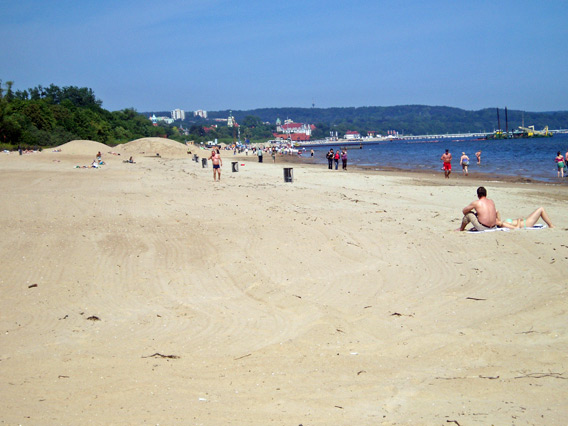 The beach at Sopot, near Gdansk.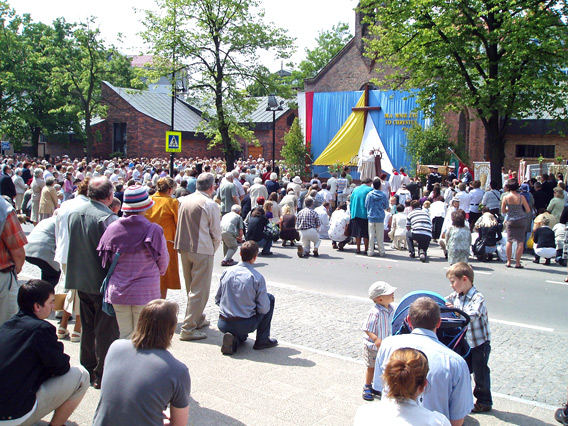 Sopot: crowds at a parade for Corpus Christi Day.
The Holstein Gate, Lübeck.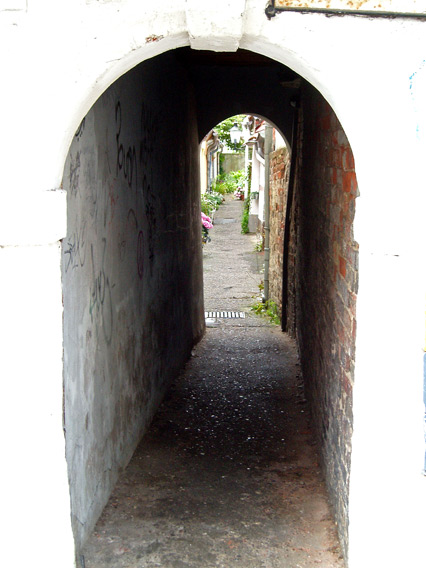 Typical alley in Lübeck, entered through a narrow tunnel.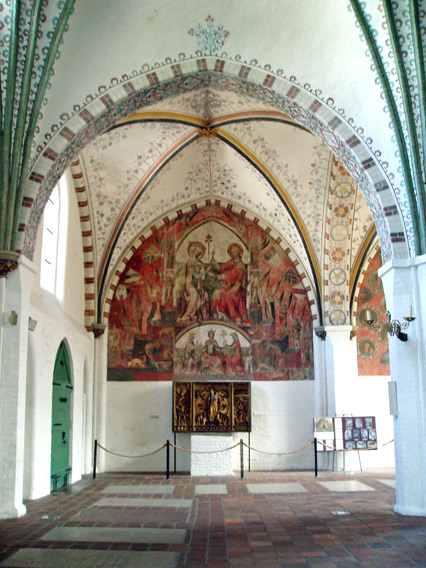 Hospital of the Holy Spirit, a medieval almshouse.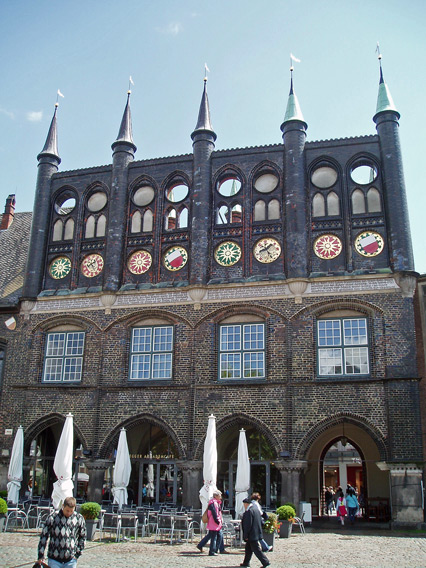 Lübeck Town Hall.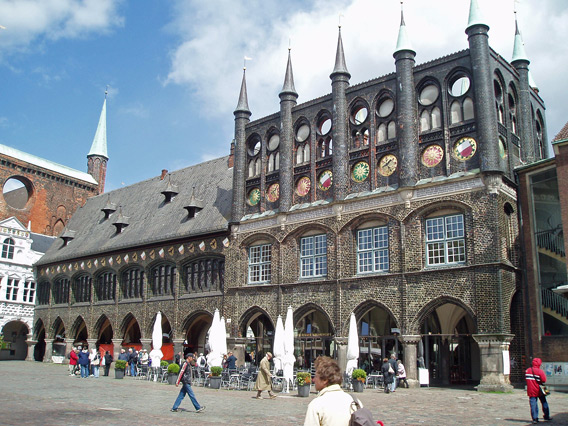 The main square in Lübeck.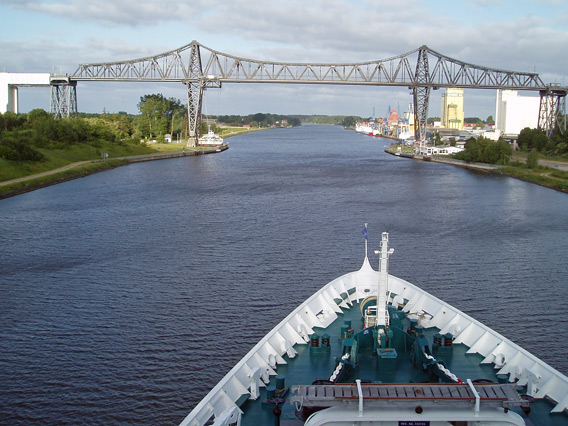 Transporter bridge over the Kiel canal.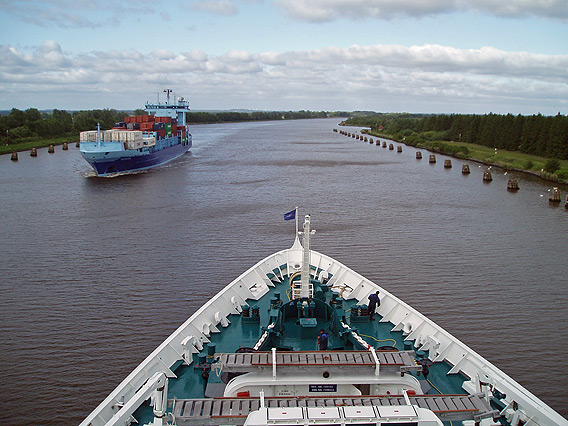 Passing another boat on the canal.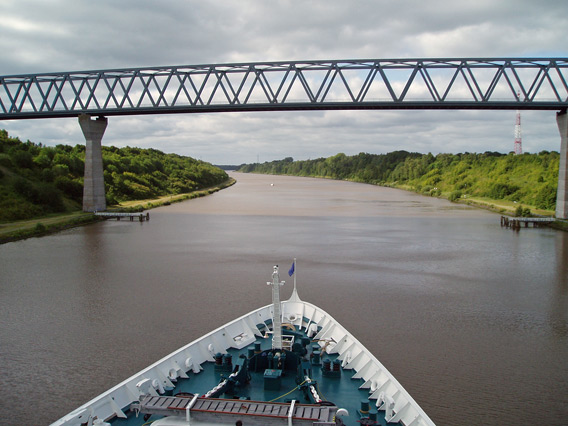 Further along the canal.
The lock gate at Brunsbüttel opens to let us through (slightly wobbly sequence of photos!).