If a picture has a red border, move the cursor over it to see an alternative view.
Baltic cruise, June 2009
Page 2: St Petersburg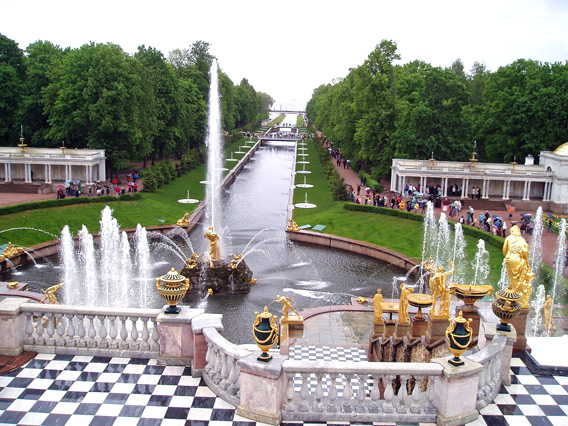 The fountains at Peterhof.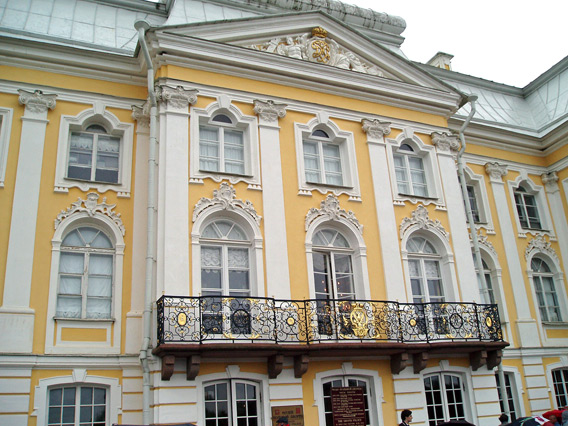 Facade of the Peterhof palace. (No interior photography allowed at the palace.)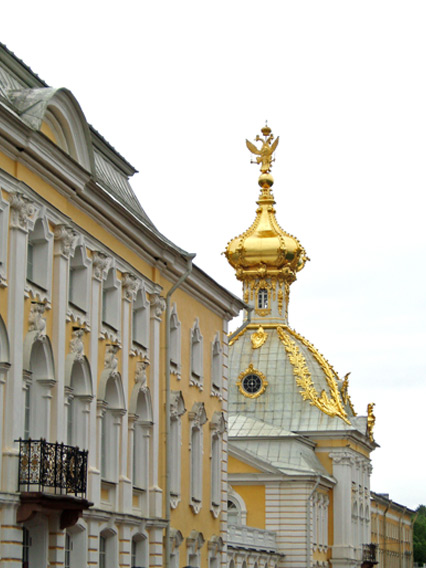 Gilded towers of the palace.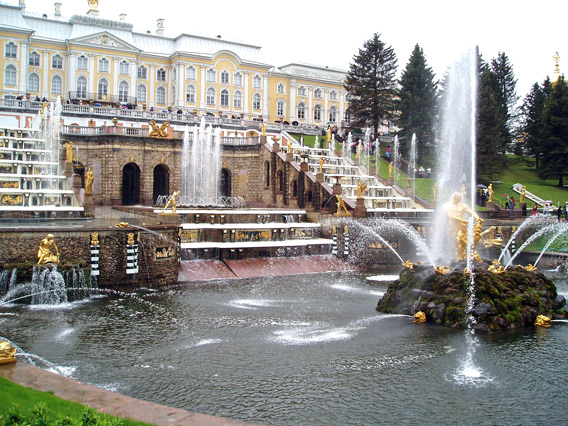 Another view of the fountains.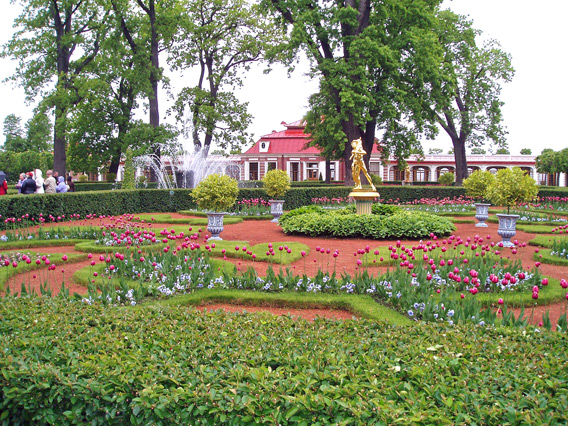 Monplaisir Palace at Peterhof.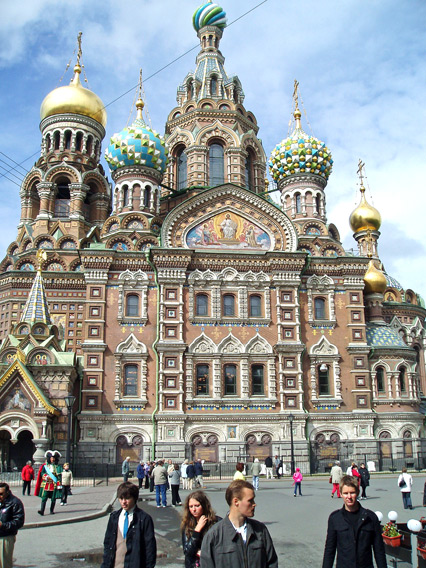 Cathedral on the Spilled Blood.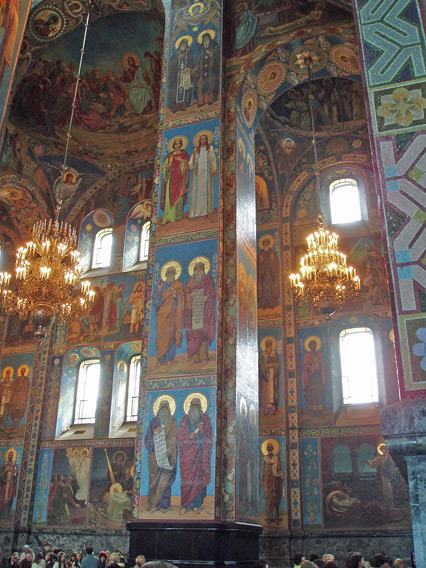 Mosaic decoration in the cathedral.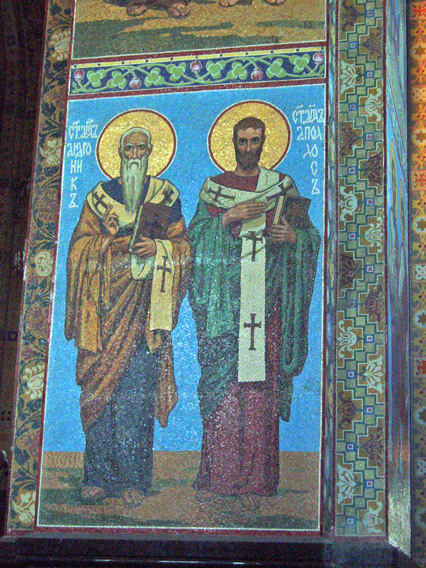 Close-ups of mosaics.
Evening view across the River Neva, showing the dome of St Isaac's Cathedral.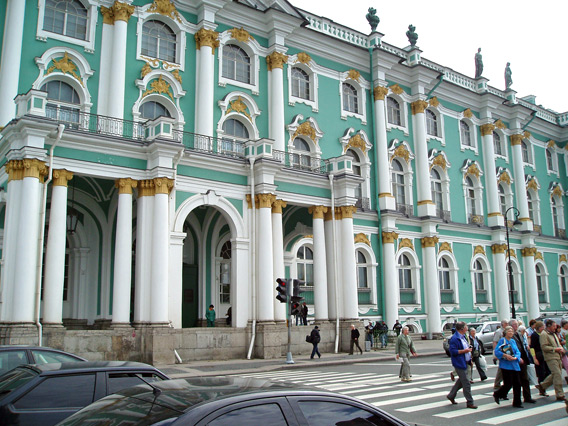 The Winter Palace (home of the Hermitage).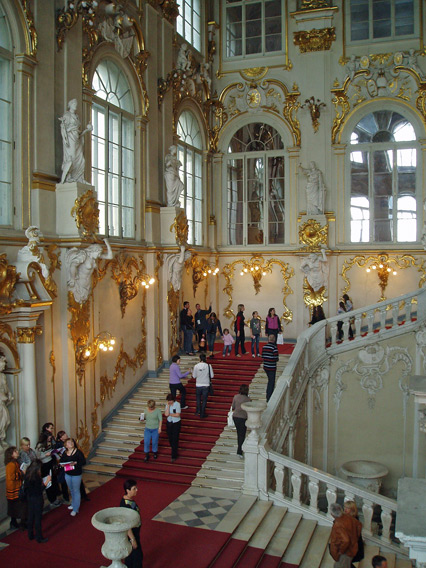 Main staircase at the Hermitage.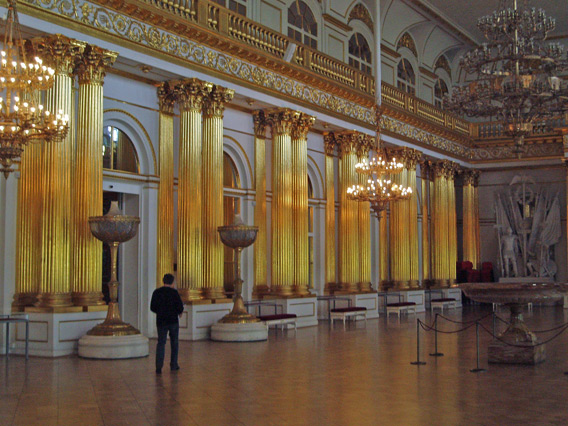 Hermitage: one of the galleries.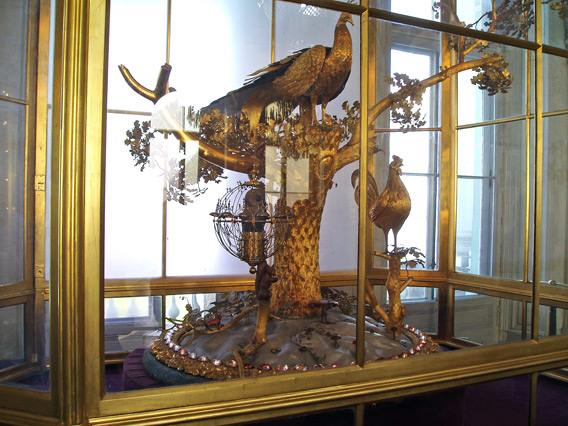 The famous "peacock" clock.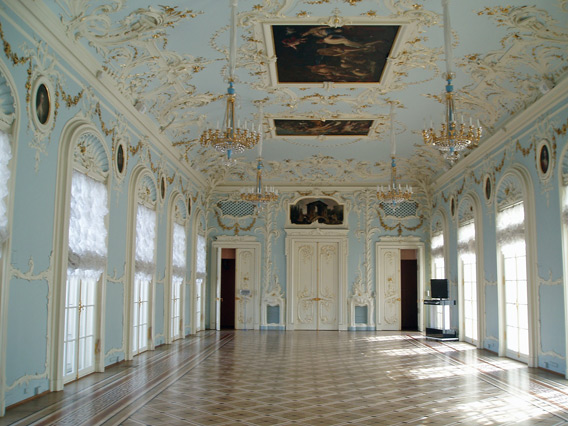 Foyer of the Hermitage theatre.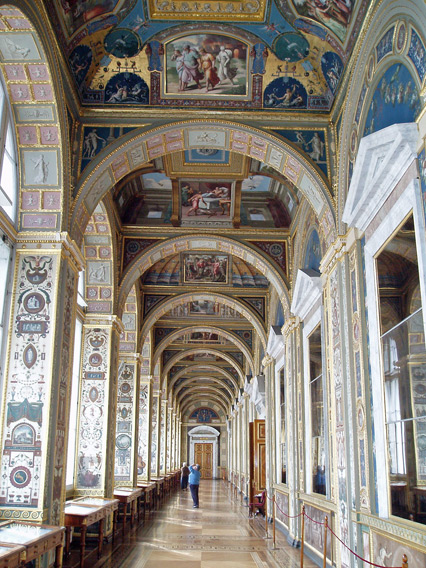 Corridor in the Hermitage.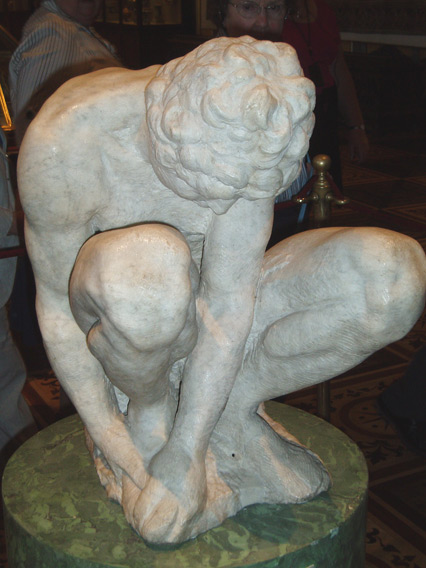 Michaelangelo statue (Crouching boy).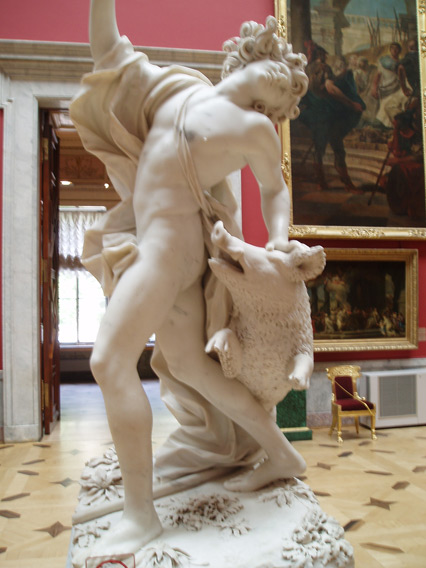 Death of Adonis (Mazzuoli).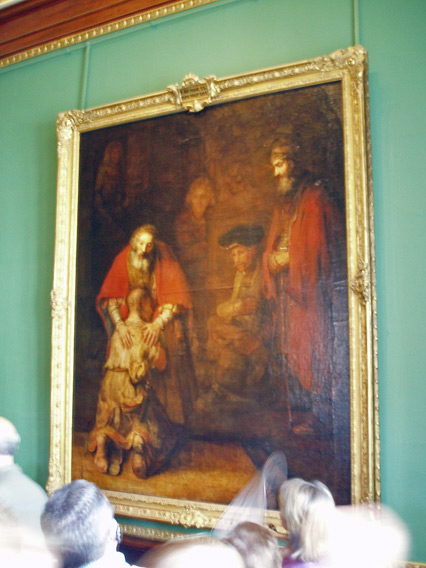 Return of the prodigal son (Rembrandt).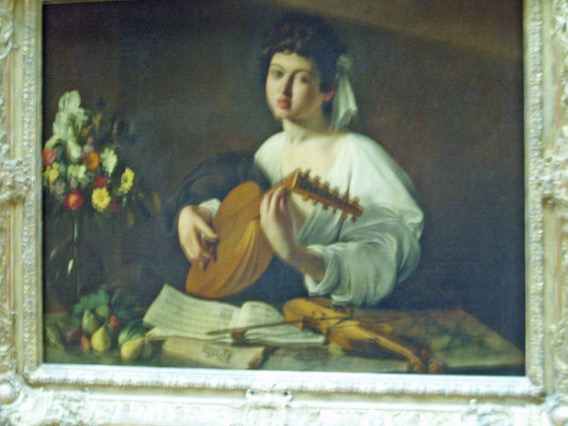 Boy with lute (Caravaggio).
The Alexander column in Palace Square (seen from inside the Hermitage).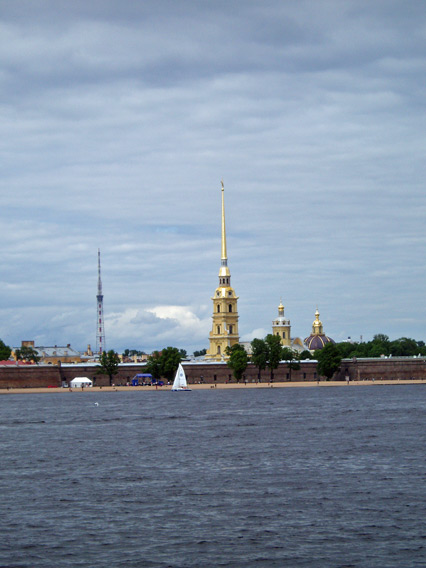 View across the Neva from the Hermtage, showing the spiky tower of the Peter and Paul Fortress (presumably the other spiky tower to the left of it must be some TV transmitter).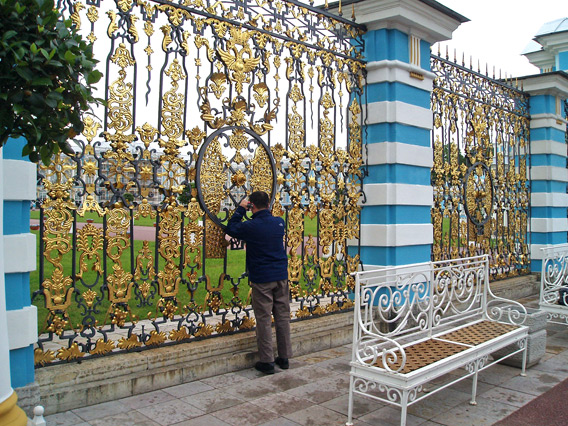 Ornate railings of Catherine's palace.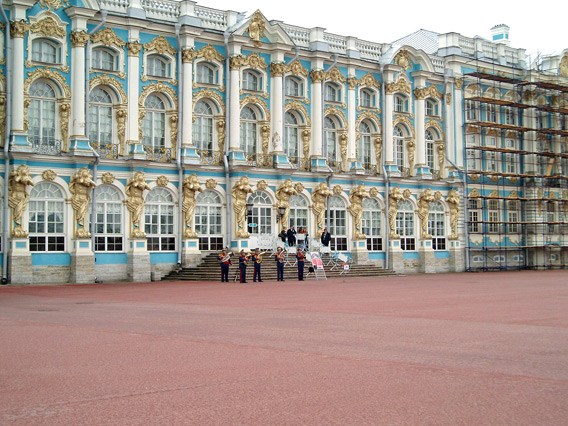 Facade of Catherine's palace.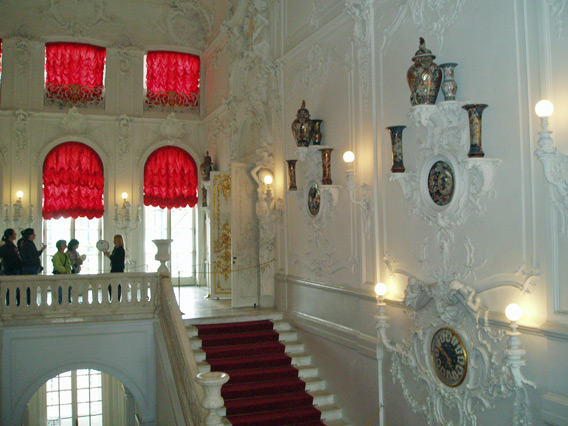 Catherine's palace, main staircase.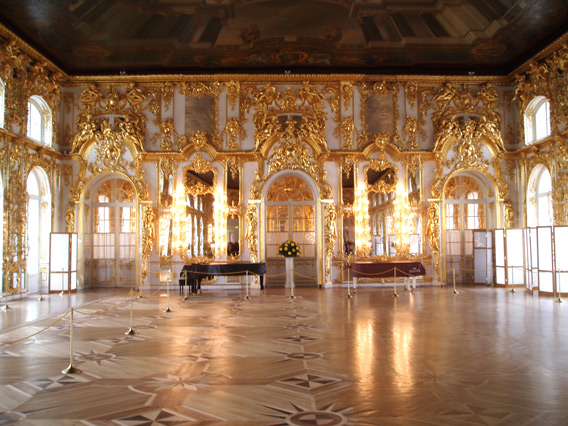 The ballroom.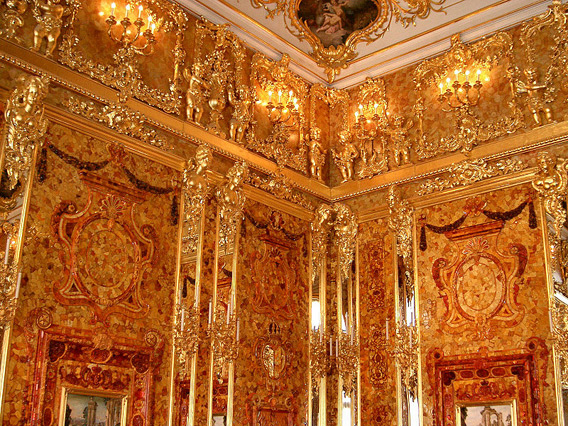 No photography allowed in the amazing Amber Room, so this is an image taken from the internet.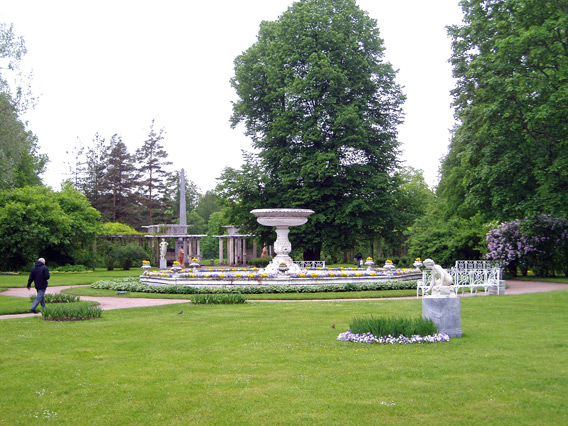 The palace gardens.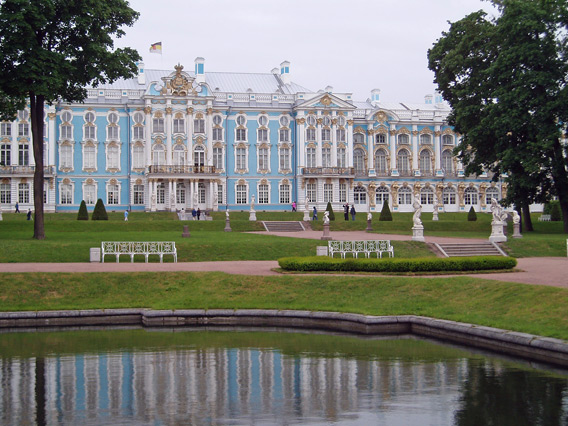 View of the palace from the gardens.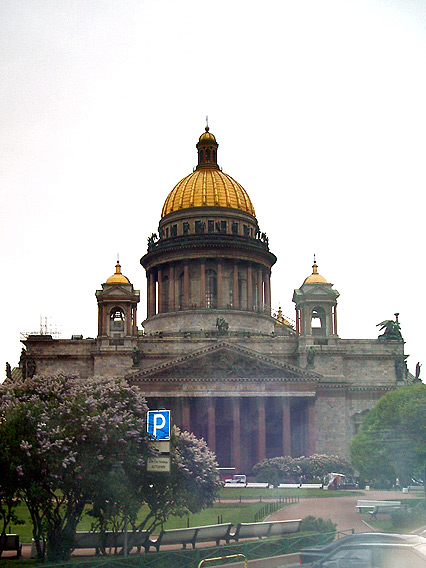 St Isaac's Cathedral.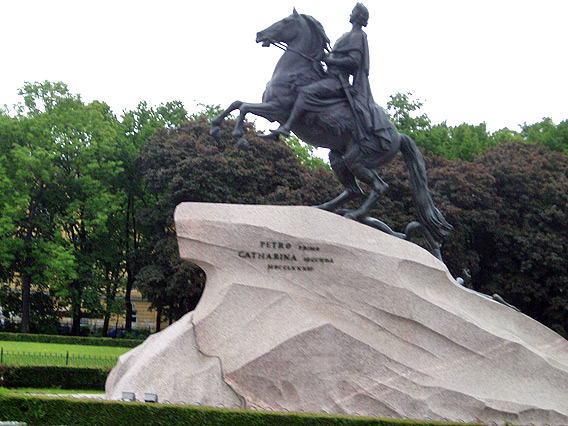 Statue of Peter the Great.