Anniversary cruise, May 2016
Tour of inland Gran Canaria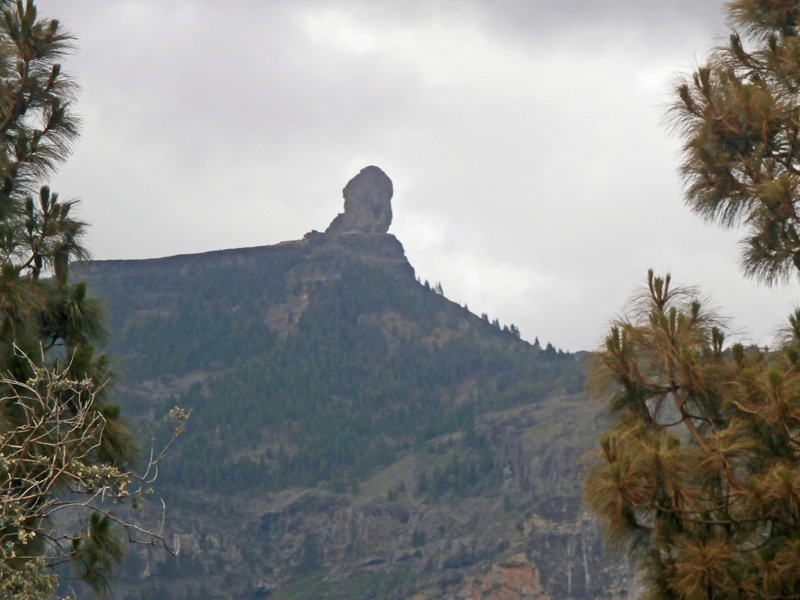 Roque Nublo.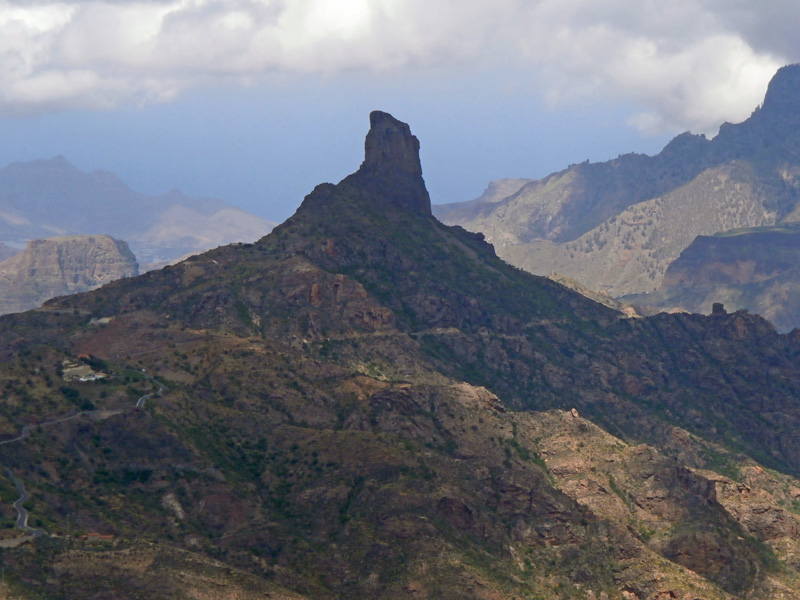 Another rocky outcrop, Roque Bentayga.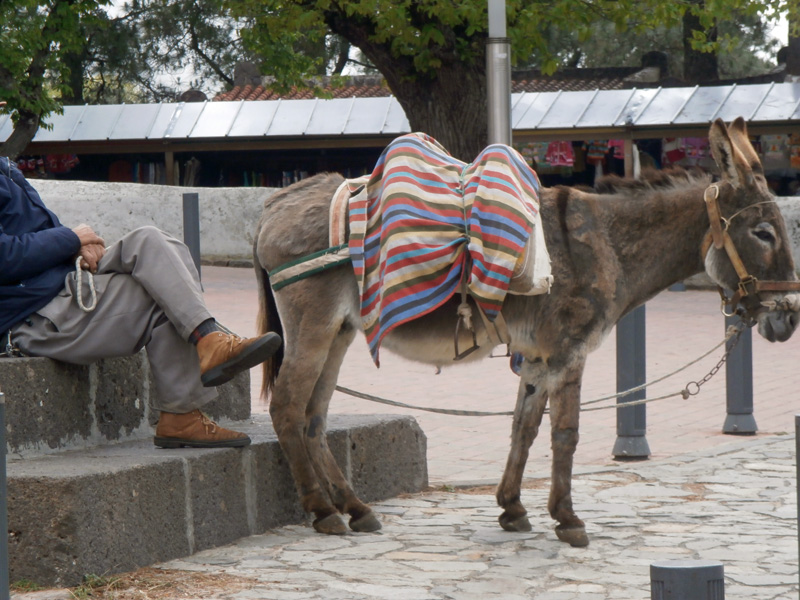 Burro in Tejeda.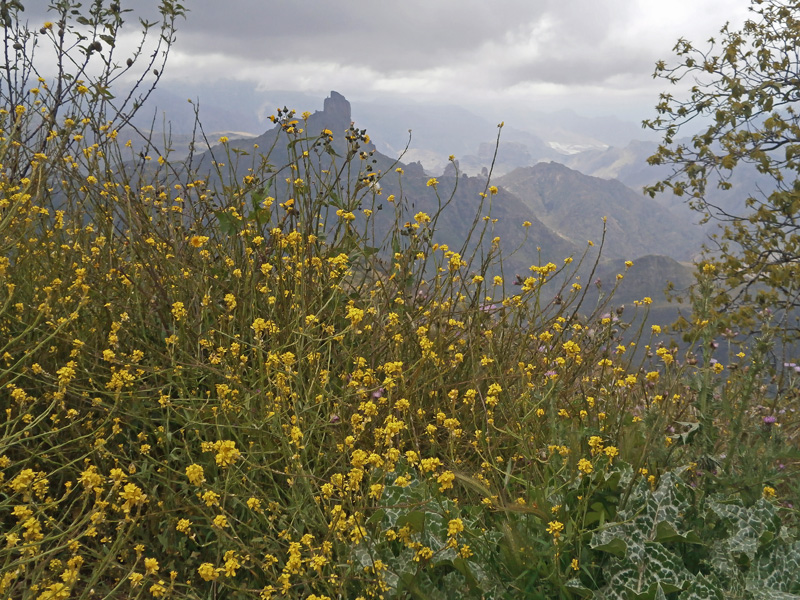 View of Roque Bentayga from Tejeda.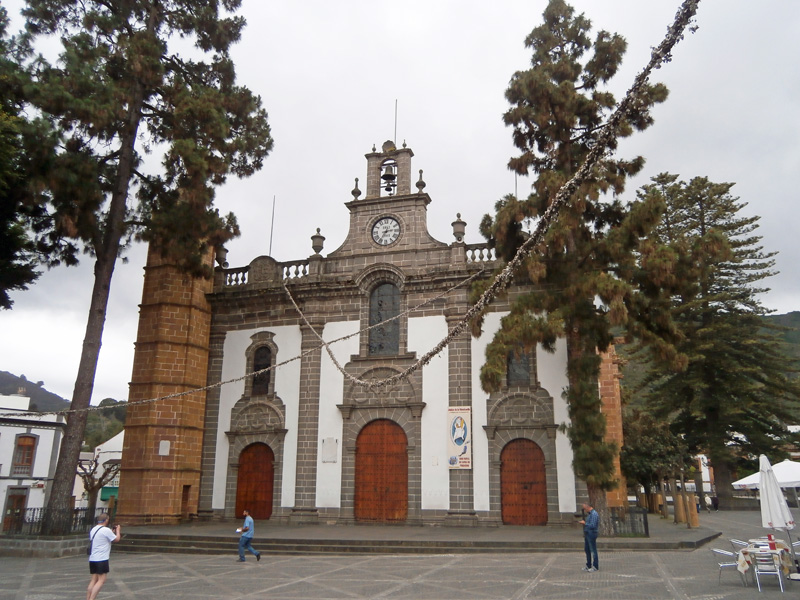 Town square and church in Teror.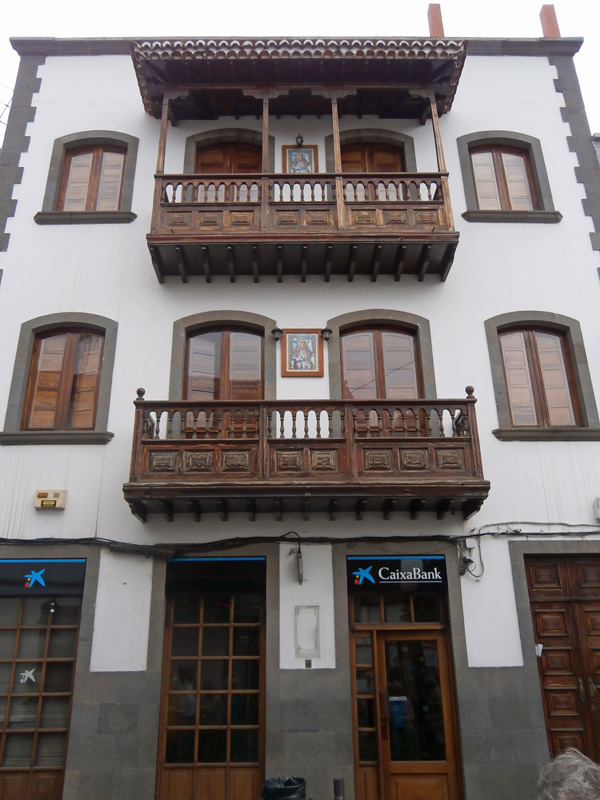 Ornately carved balconies in Teror.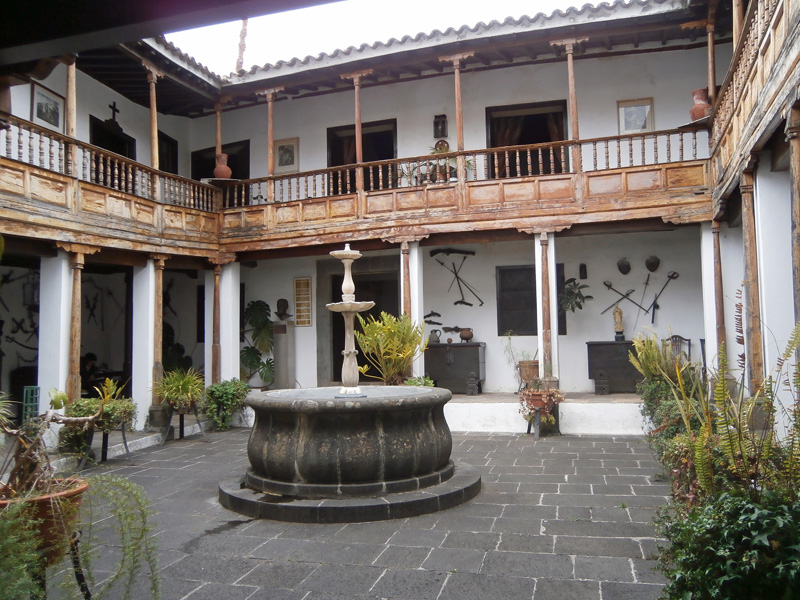 Museum courtyard in Teror.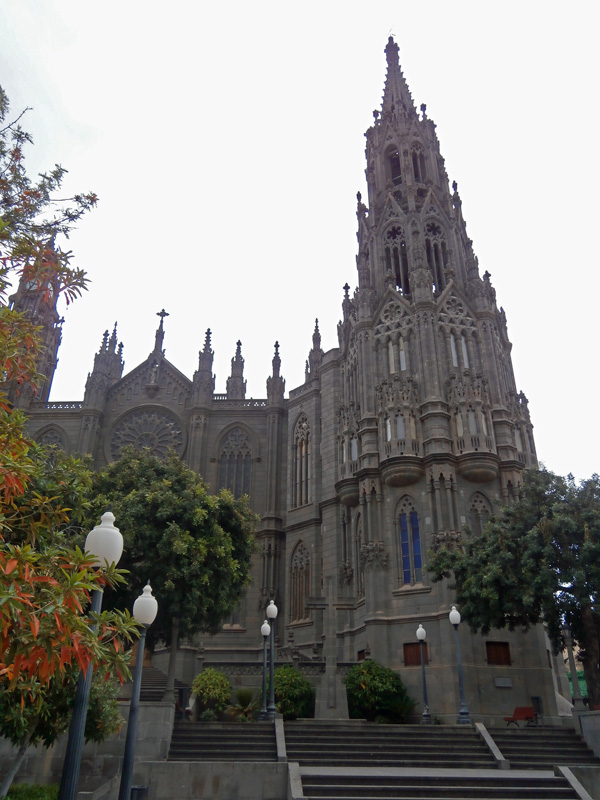 Gothic church in Arucas.
Arrecife, Lanzarote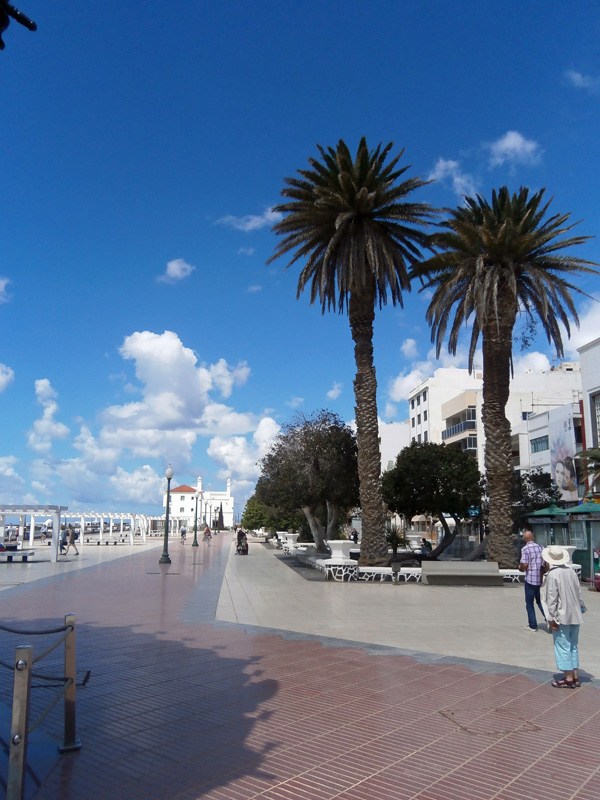 Seafront promenade in Arrecife.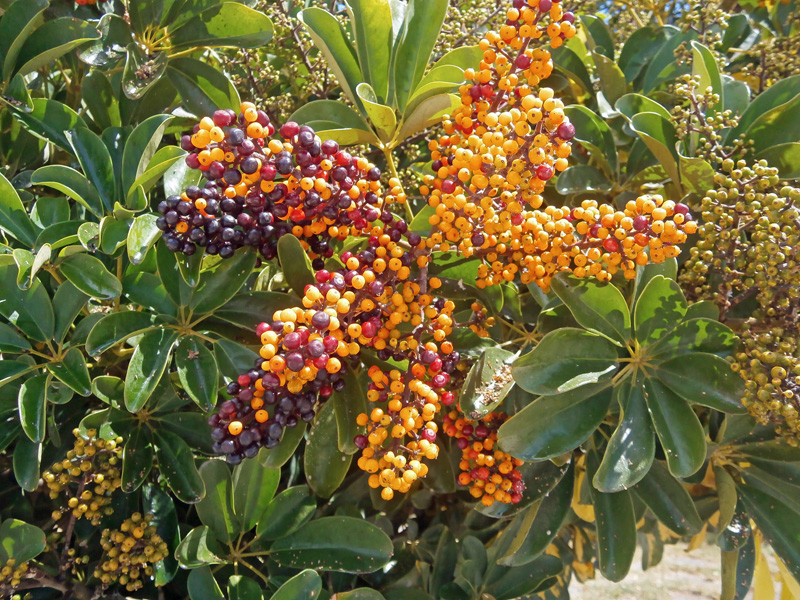 Colourful shrub on the promenade.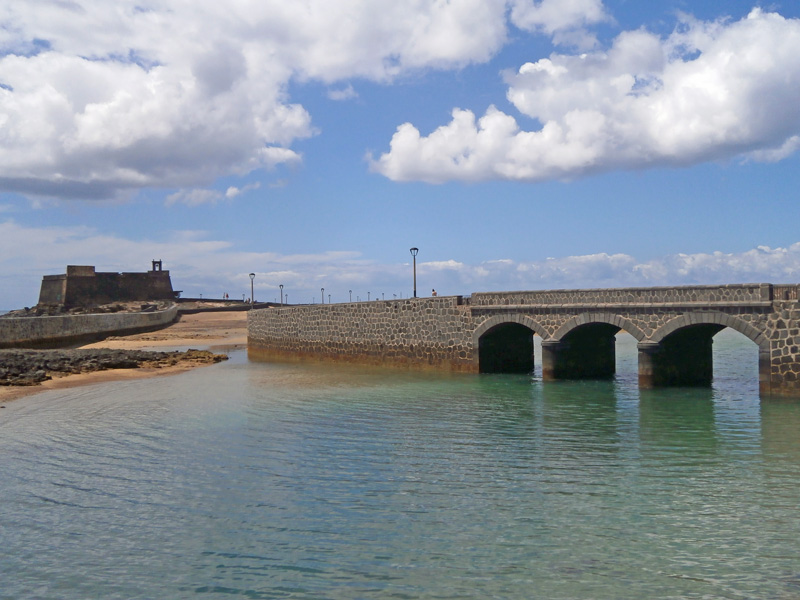 Castillo San Gabriel.
Taroudant, Morocco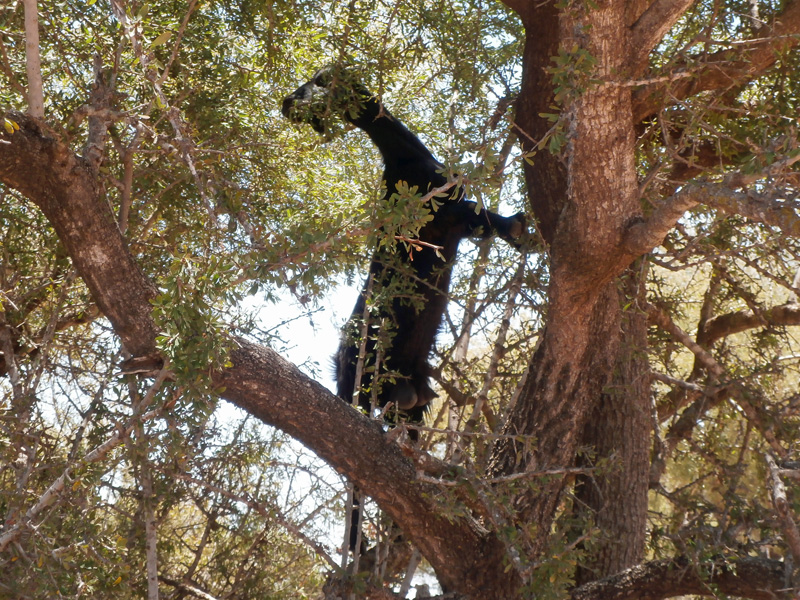 On the road to Taroudant, a climbing goat in an argan tree.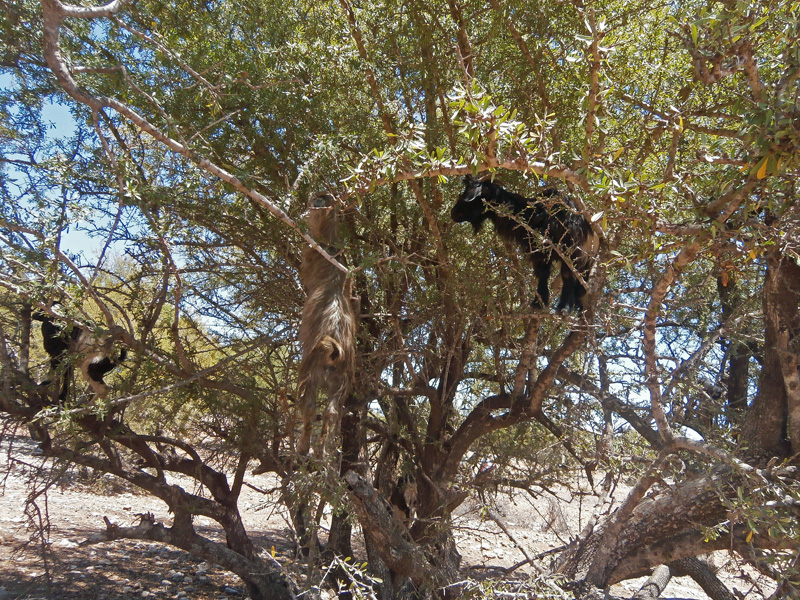 More goats in trees.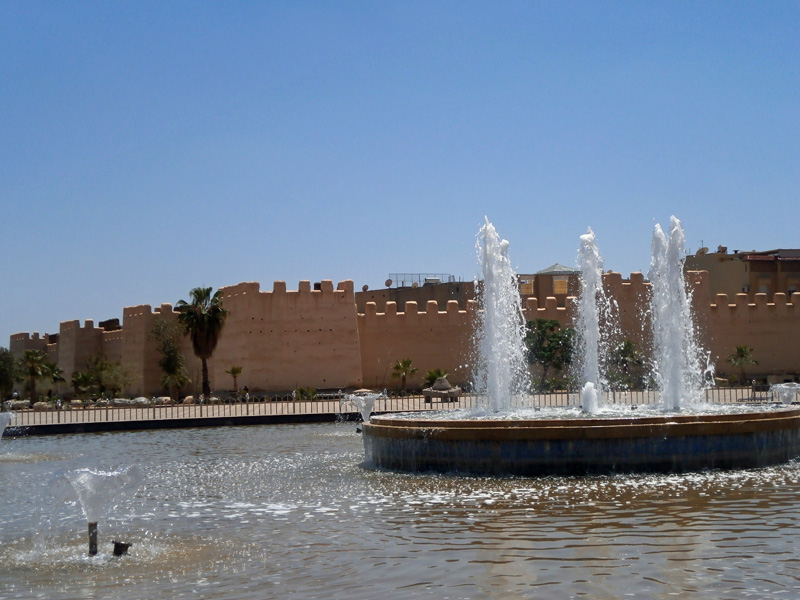 City walls of Taroudant.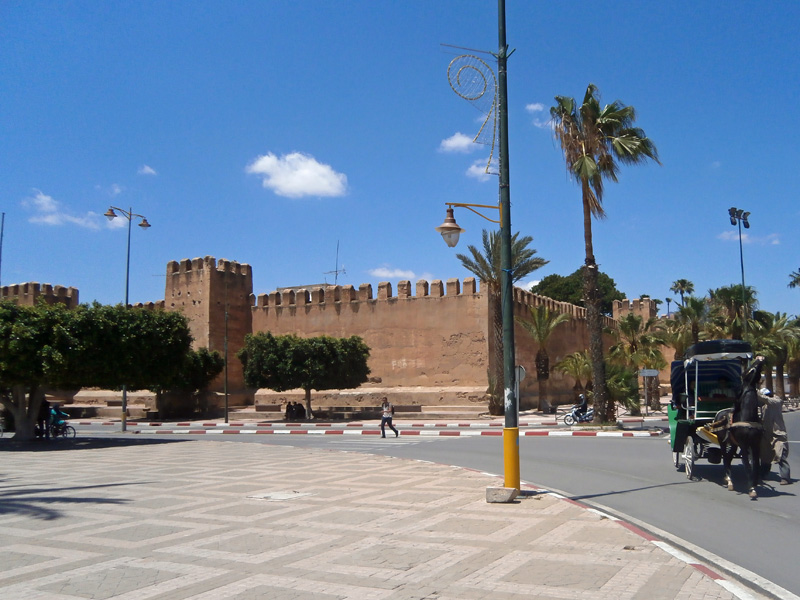 Walls of the Sultan's palace (which is now a hotel).
A courtyard in the palace grounds.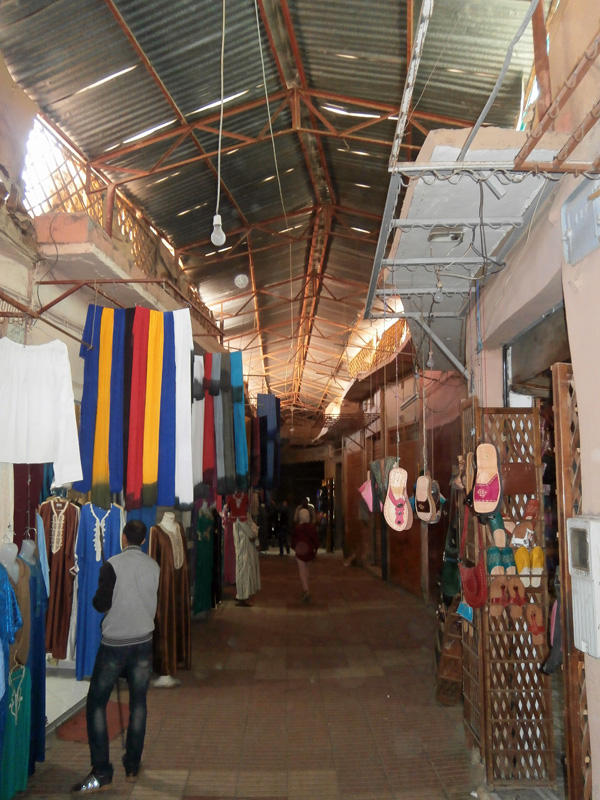 The souk in the Taroudant Medina.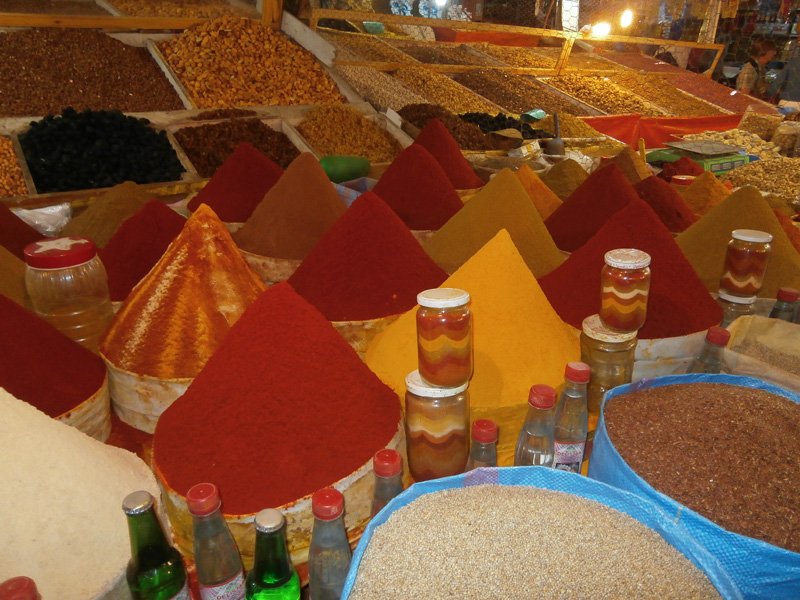 A spice stall in the souk ...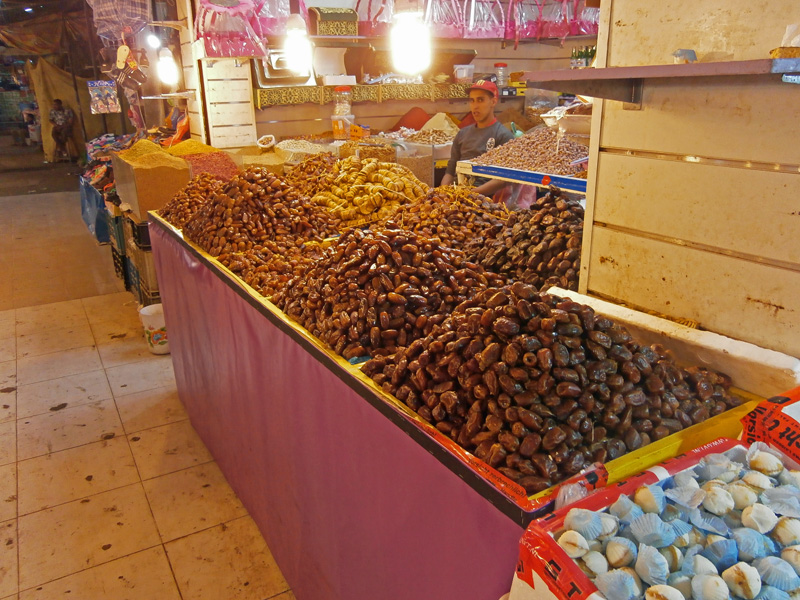 ... and a date stall.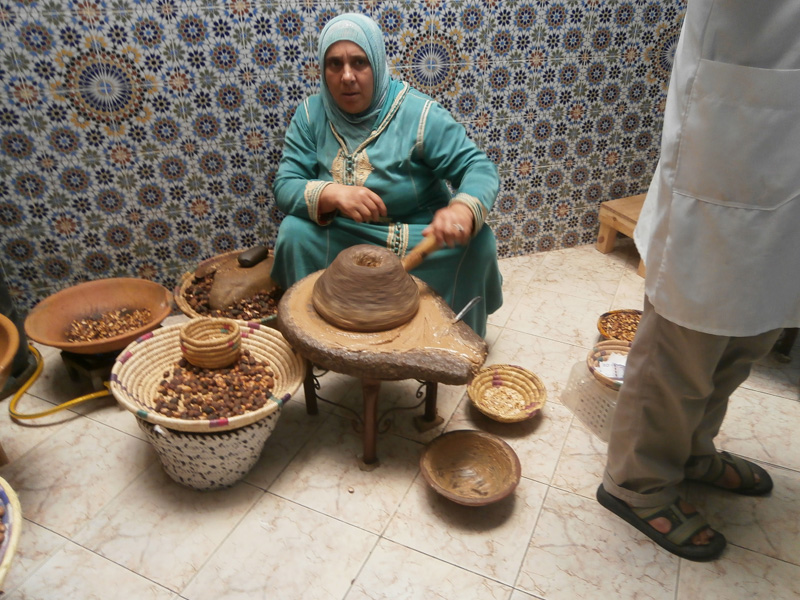 A woman grinding argan nuts, to extract the oil.
Safi, Morocco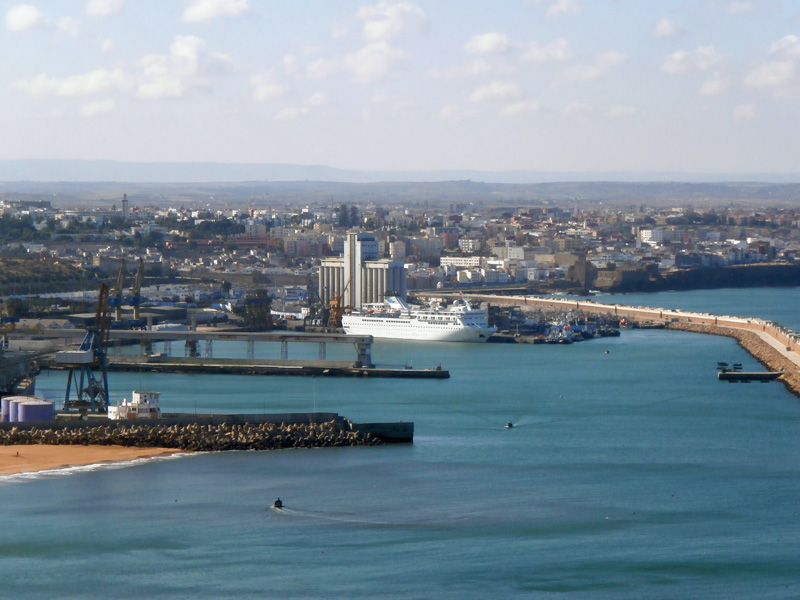 MV Voyager moored in Safi Harbour.
Boulevard in Safi, from the French colonial period.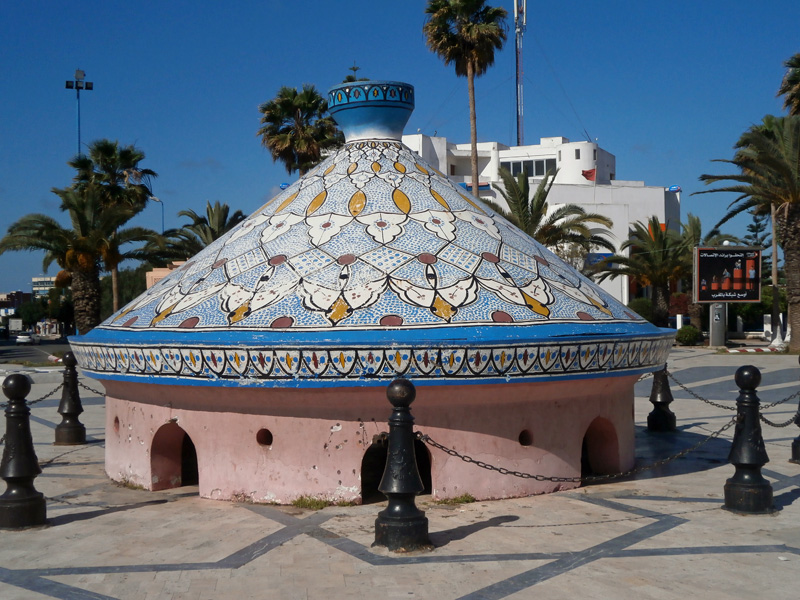 On a roundabout, an ornamental structure in the form of a huge tagine.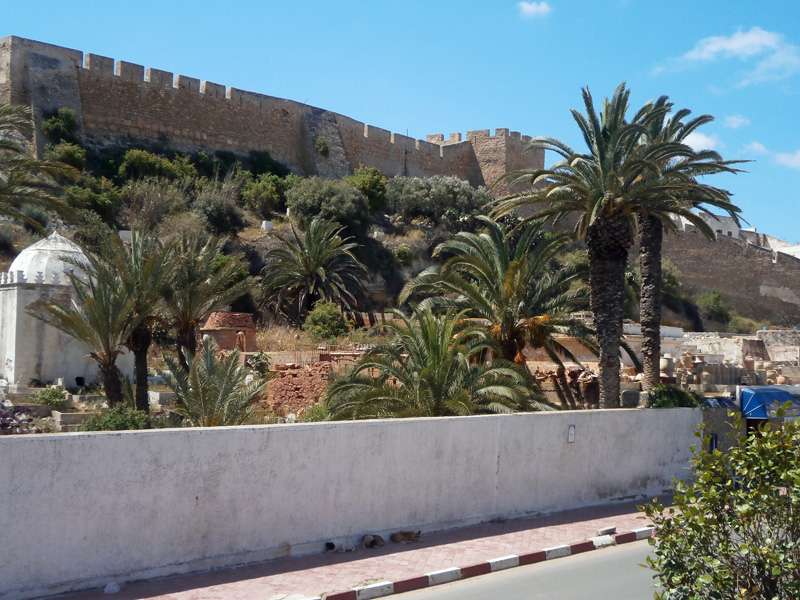 Part of the Safi city wall.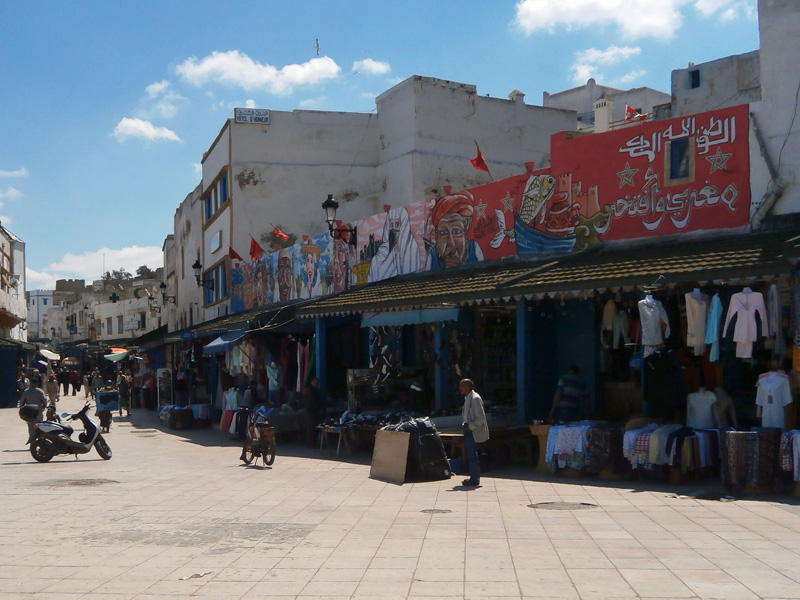 Stalls in the old part of the city.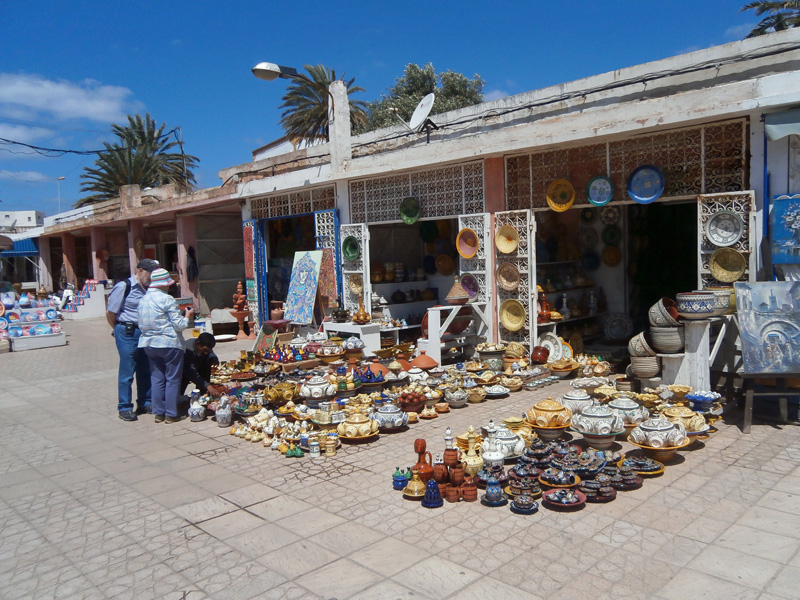 The main industry of Safi is pottery.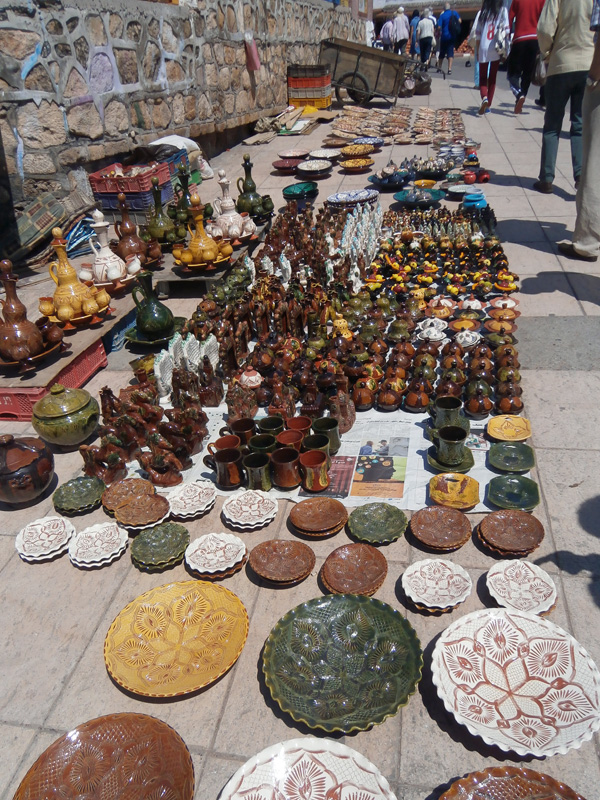 More pottery ...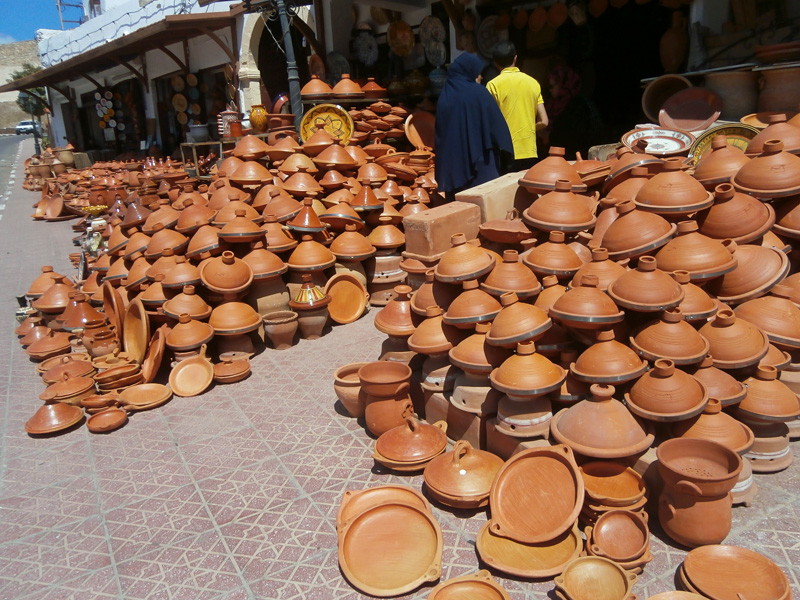 ... and a whole street of tagines.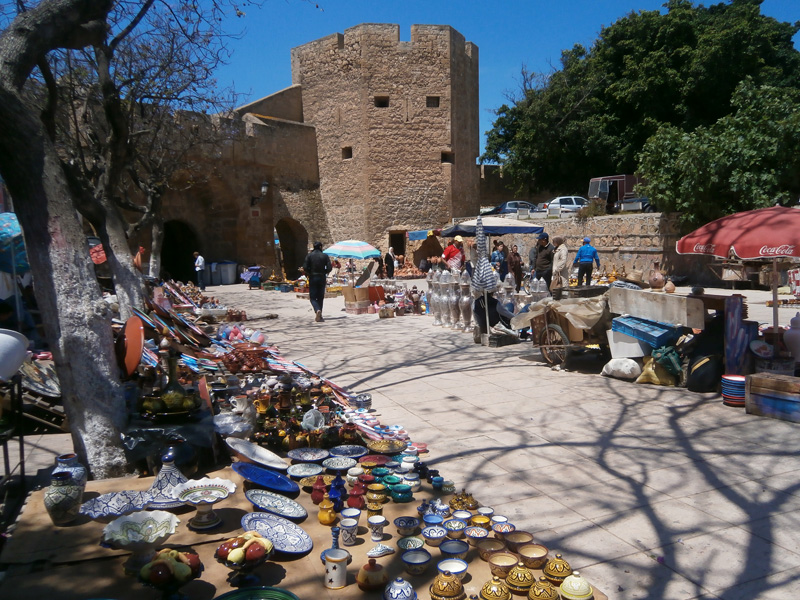 Looking back towards the souk (still more pottery).
A sunny courtyard.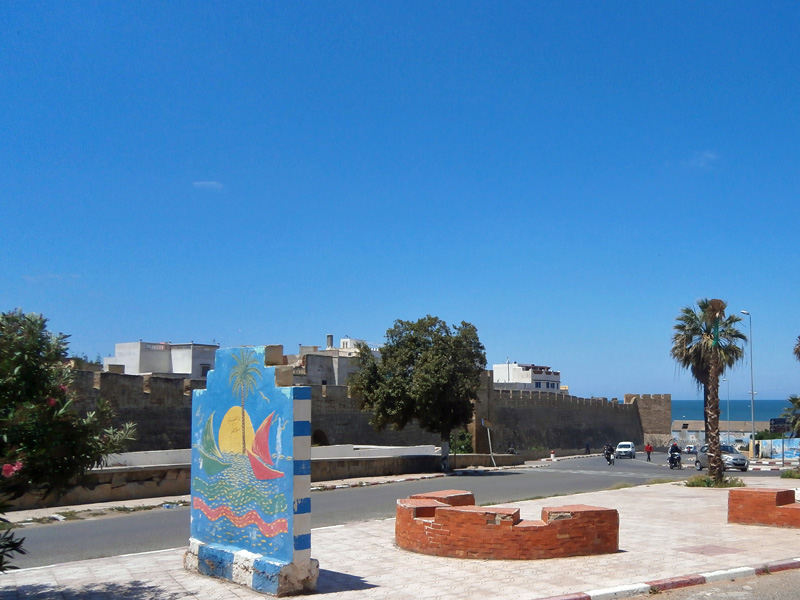 Leaving the walled city, on the way back to the ship.