Anniversary cruise, May 2016
Casablanca, Morocco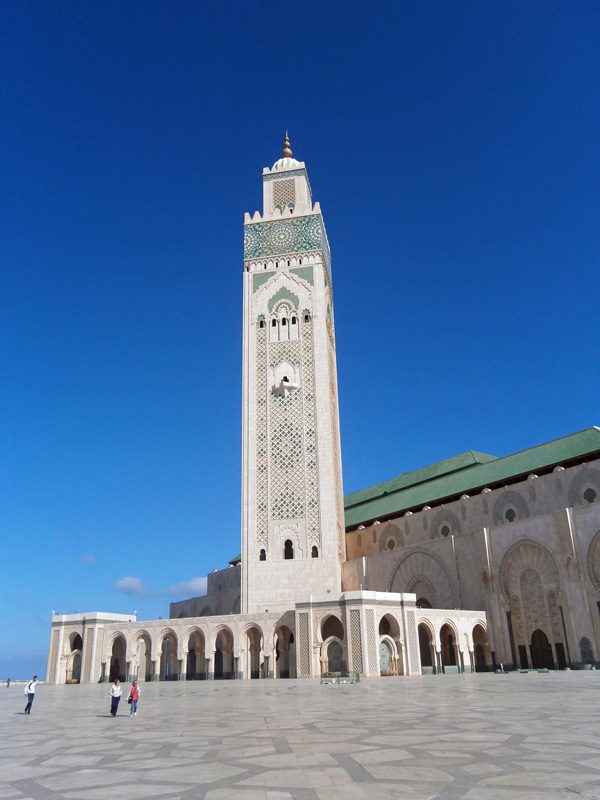 Minaret of the Hassan II mosque (tallest on the world at 210 metres).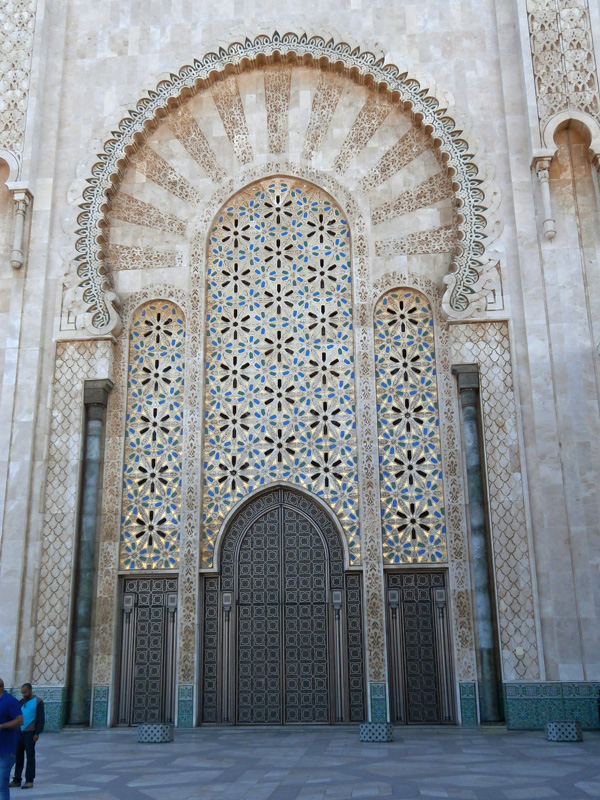 One of the doorways of the mosque.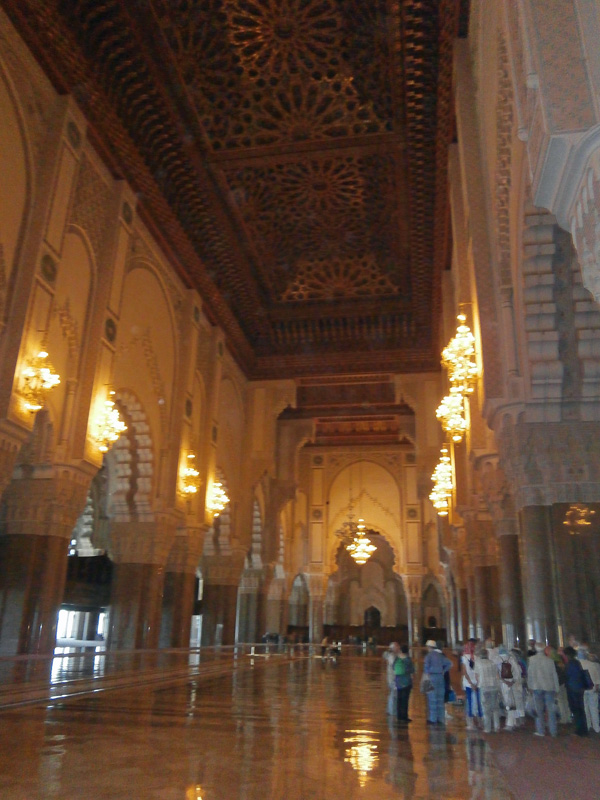 The main prayer hall.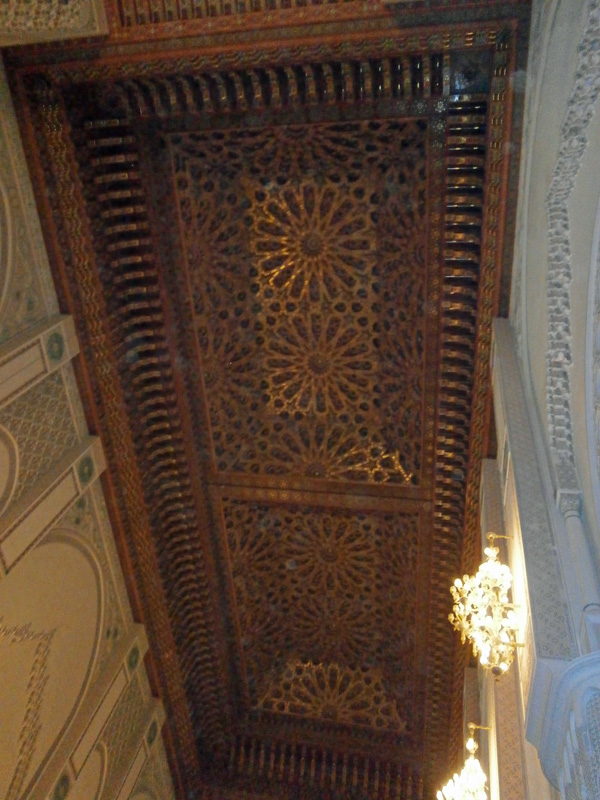 The roof of the prayer hall is retractable, the two sections sliding back to allow open-air worship on a dry day.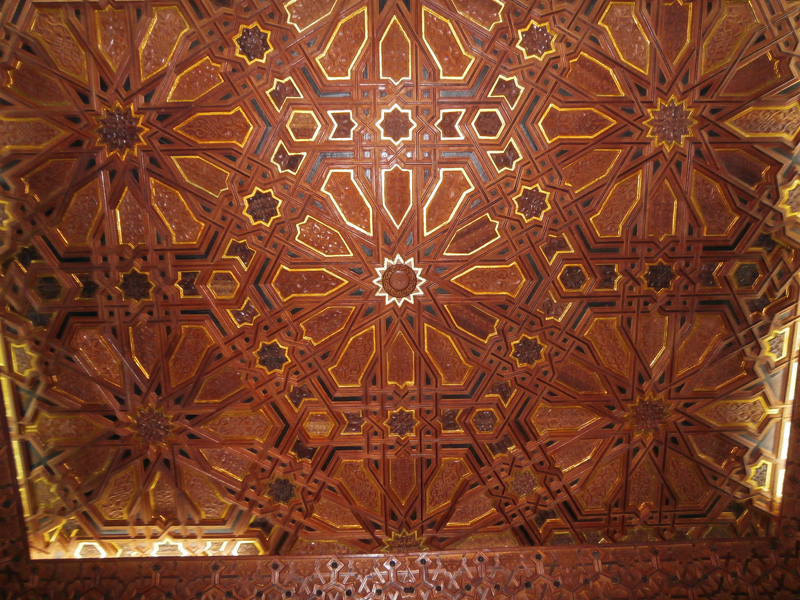 Ceiling of another room in the mosque.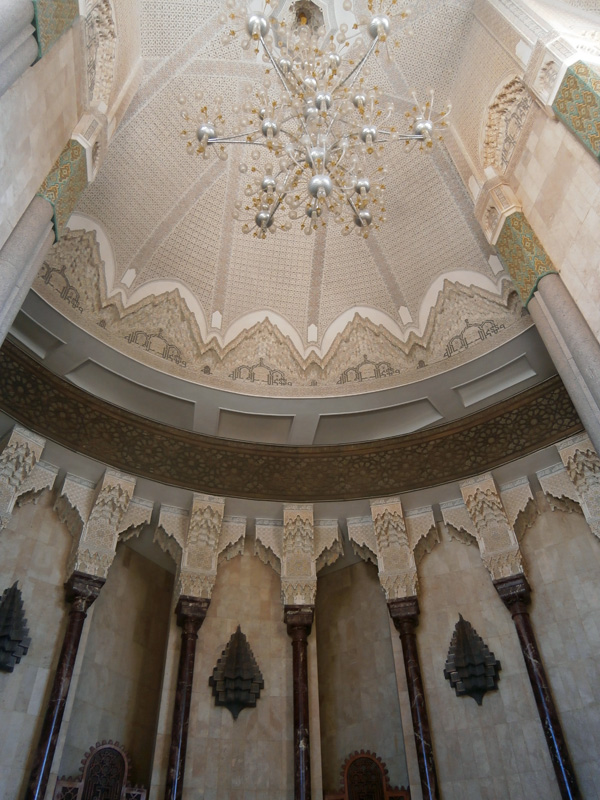 Stairwell in the mosque.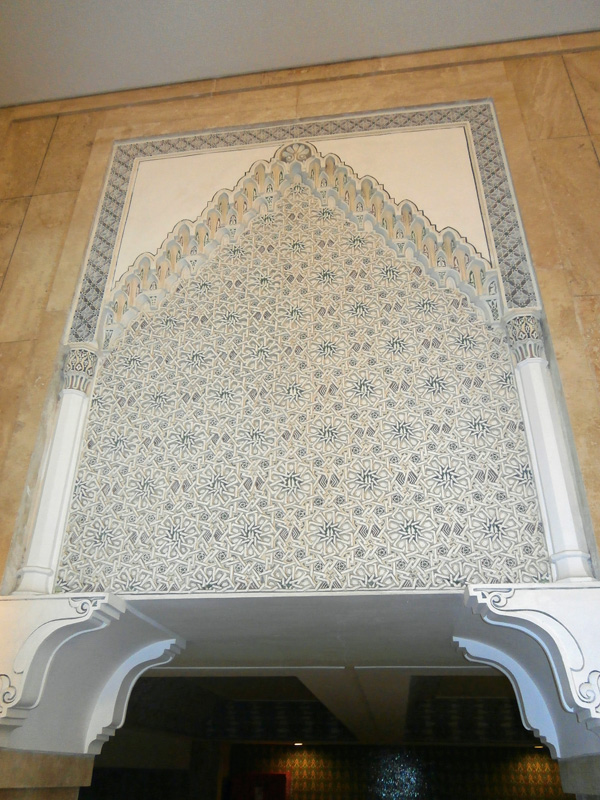 Geometric decoration on a panel over a doorway.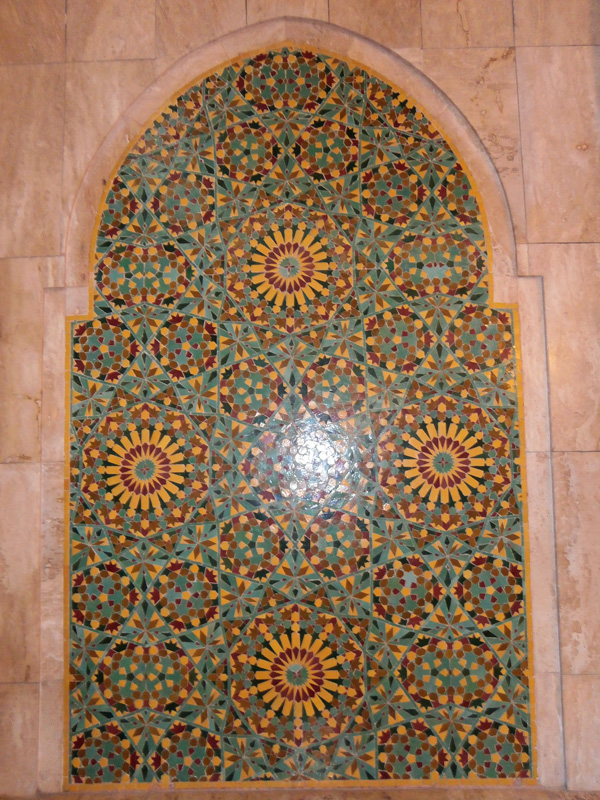 An even more complex geometric decoration.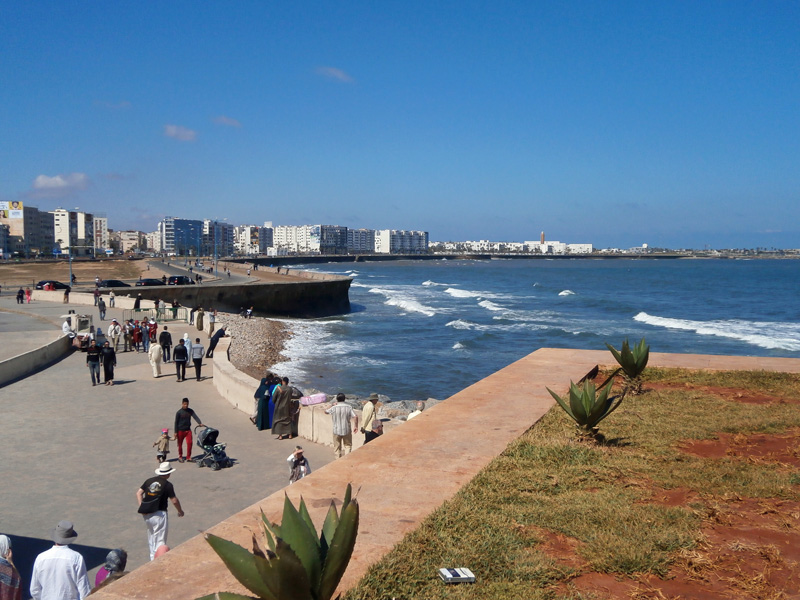 Casablanca waterfront, from just outside the mosque.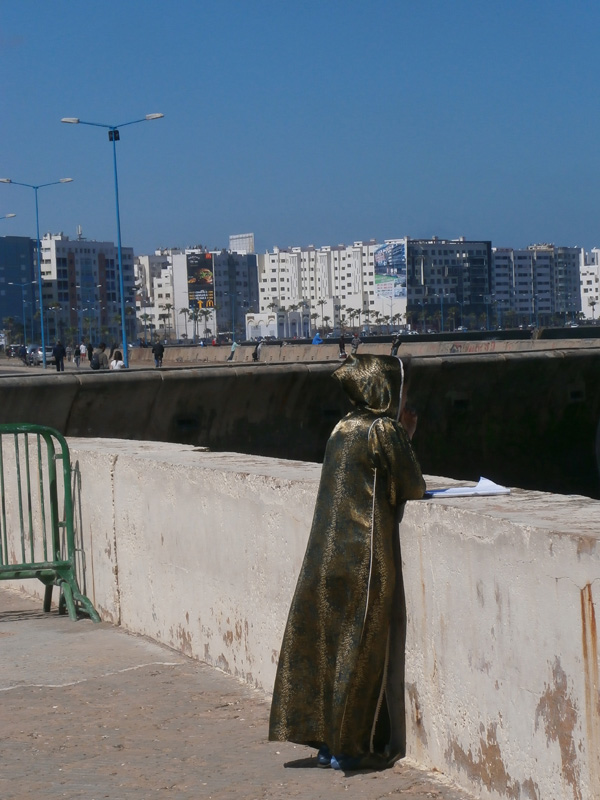 Traditional Berber dress, with a pointy cowl.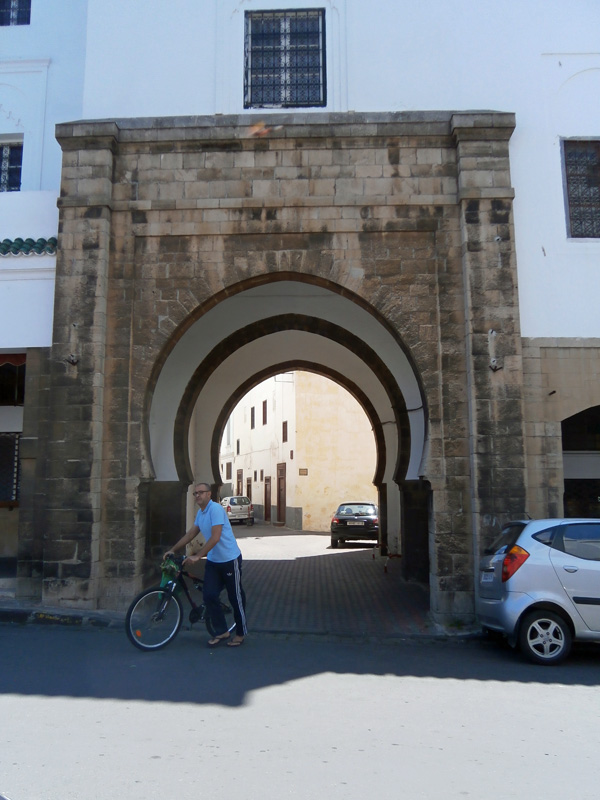 Archway leading to an older part of the city.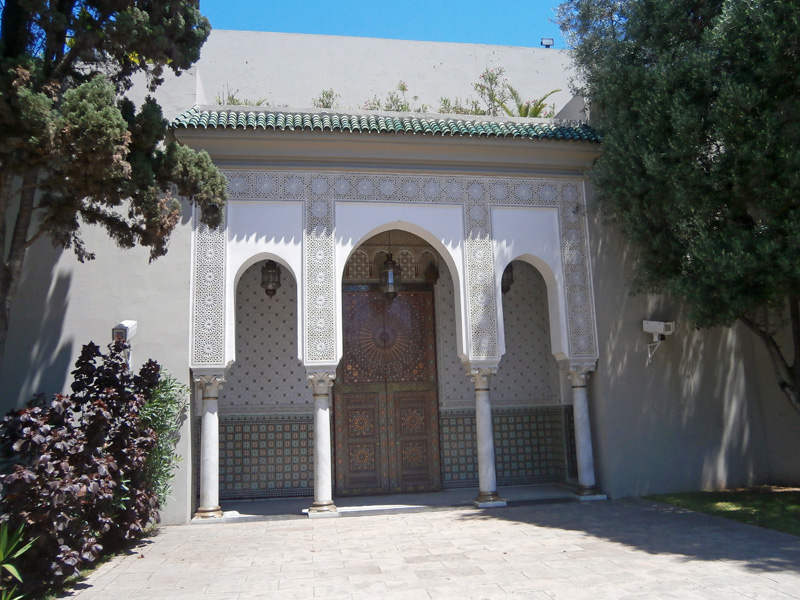 One of the doors of the King's palace.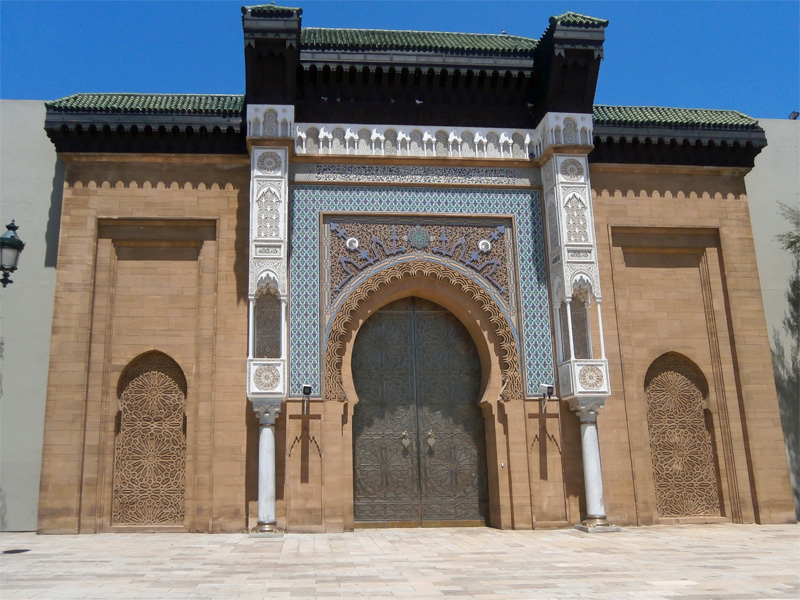 The main entrance to the palace.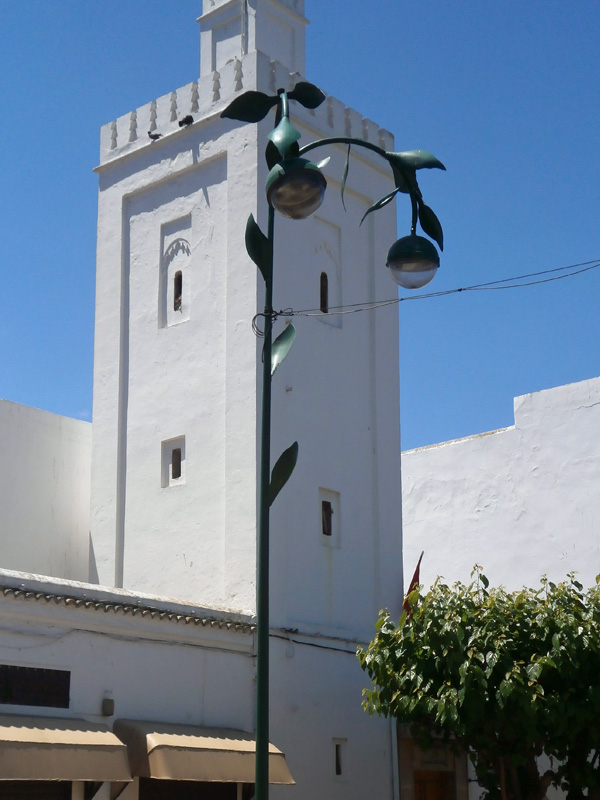 Lamp post decorated with "leaves", near the palace.
Obidos, Portugal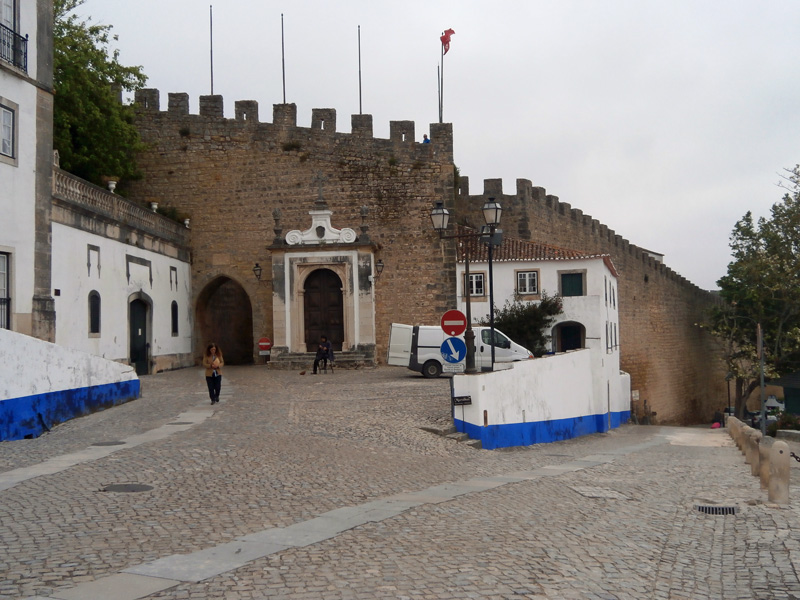 Entrance to the old walled town of Obidos.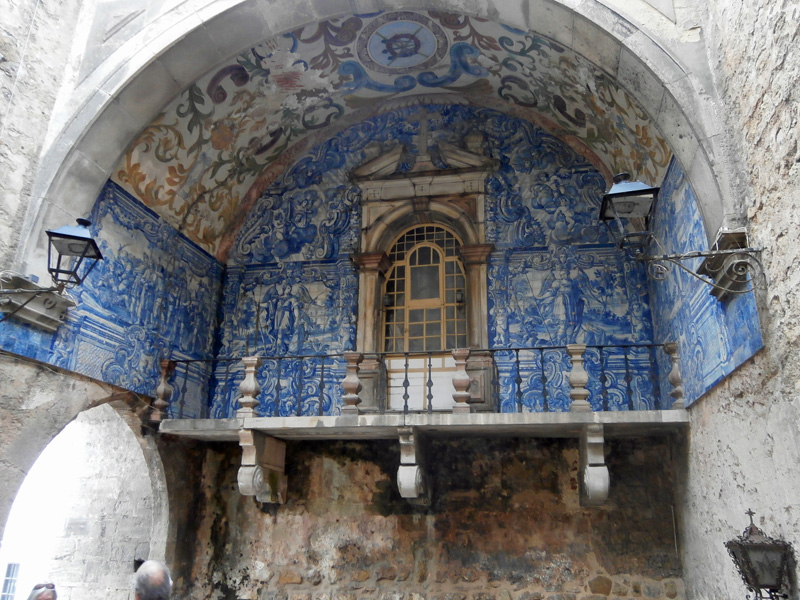 Tiled balcony in the gatehouse.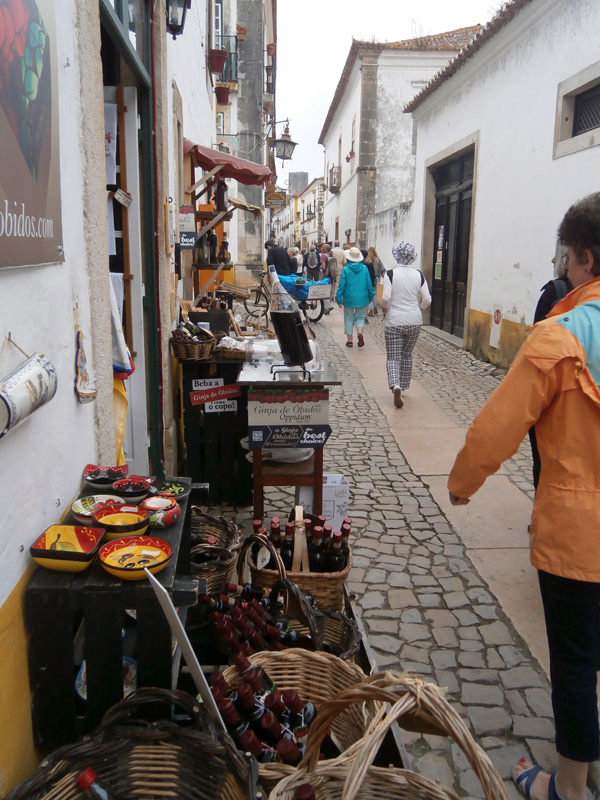 Most of the shops and stalls along the main street were selling ginja (a local form of cherry brandy).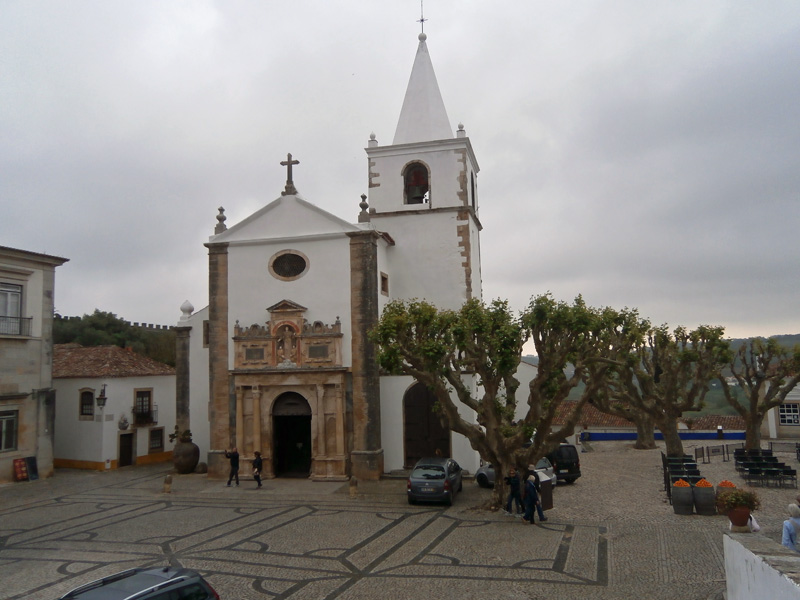 Town square and church, showing typical pollarded trees.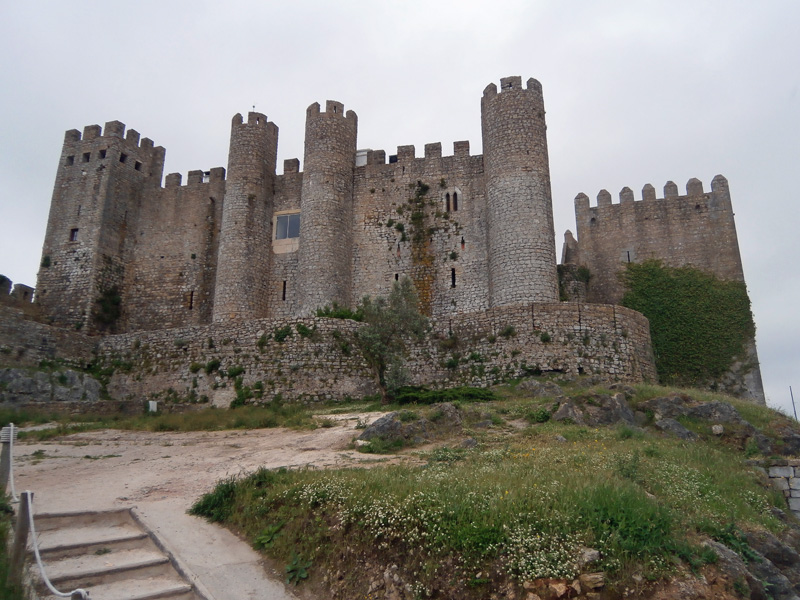 Obidos castle (now a restaurant).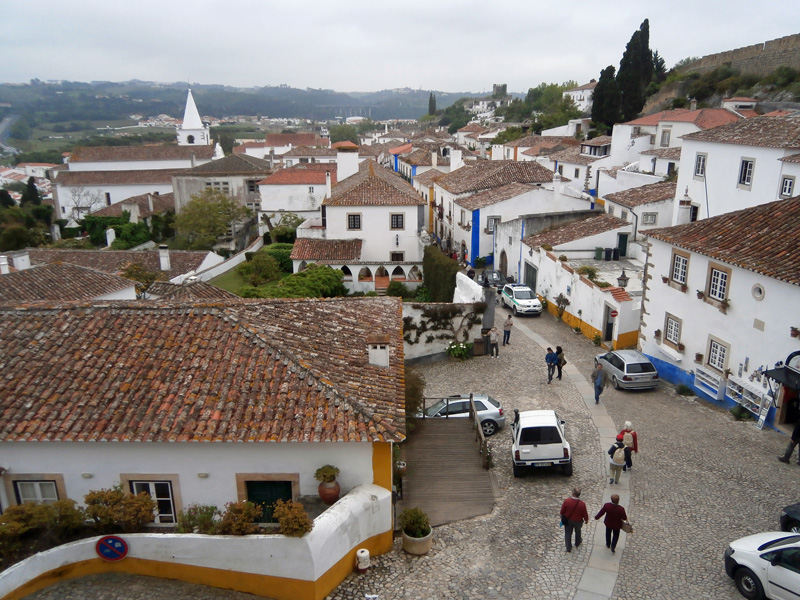 View of Obidos from the castle.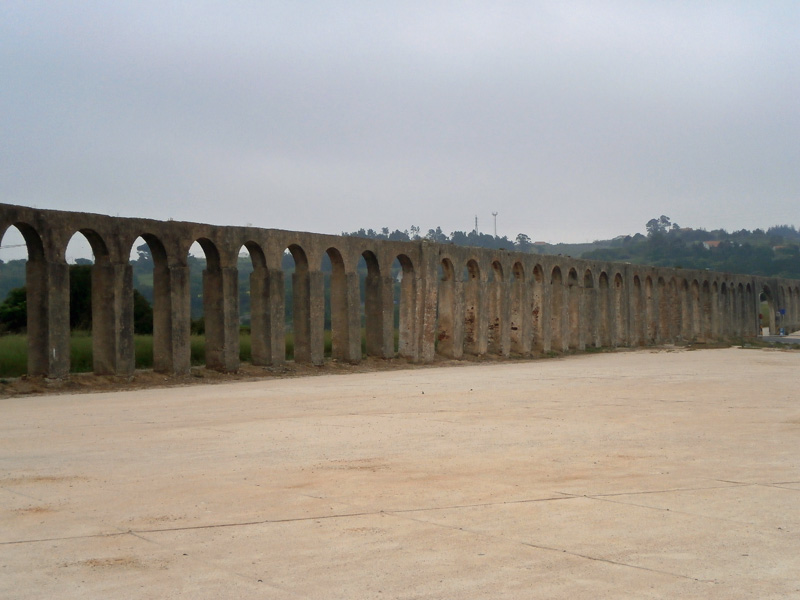 Aqueduct serving Obidos.
Lisbon, Portugal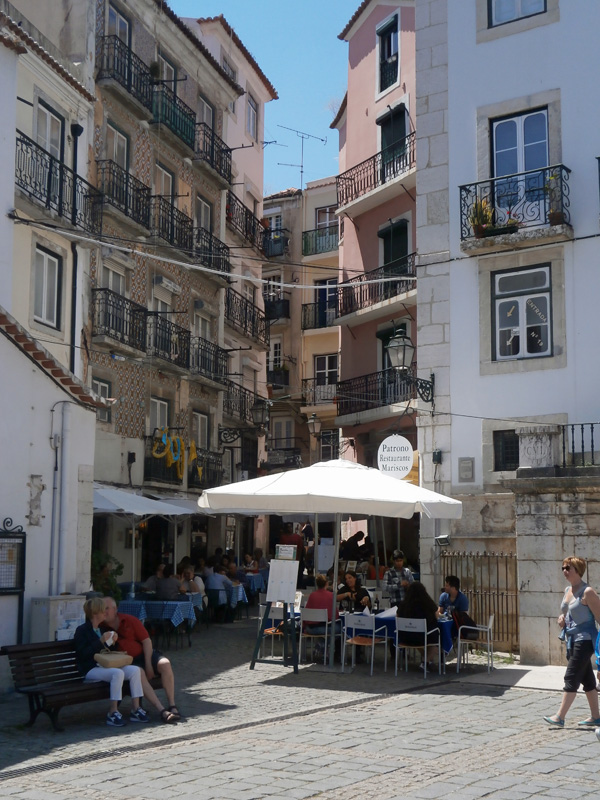 Typical street in the old part of Lisbon.
Traditional Lisbon tram.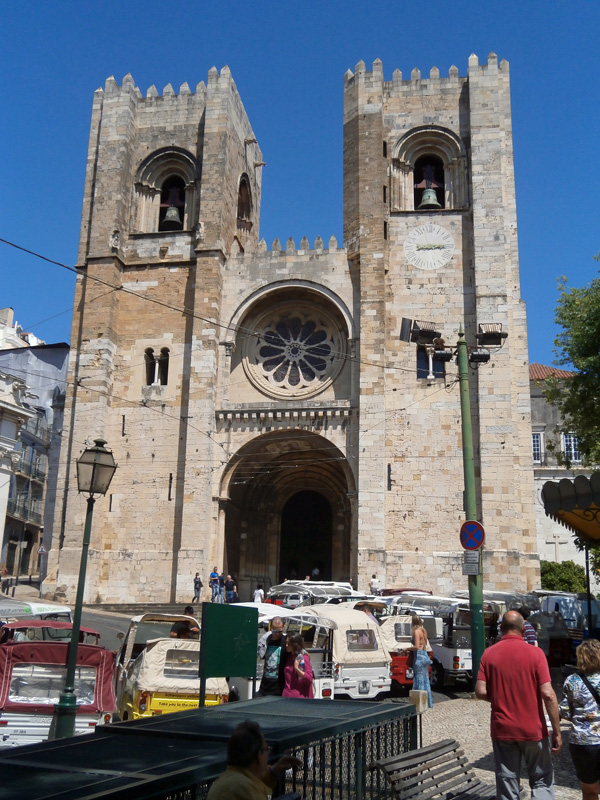 Lisbon cathedral.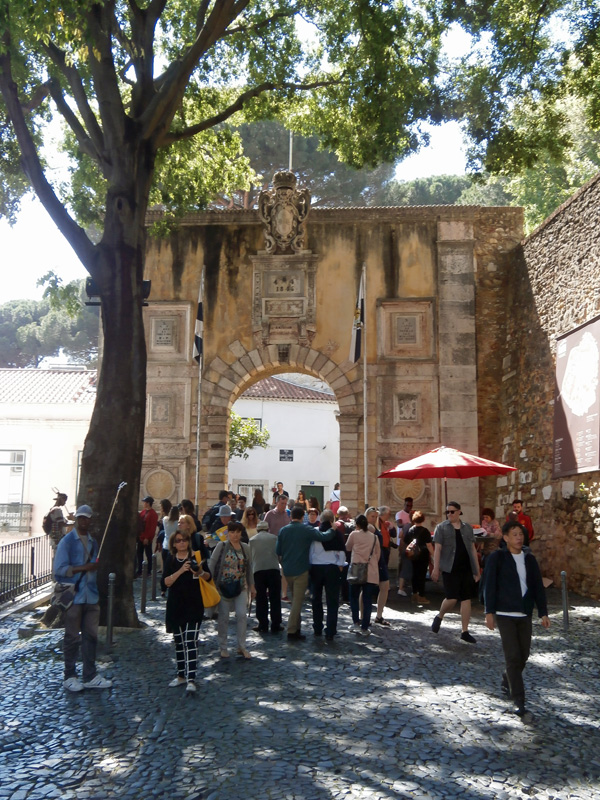 Gateway to St George's Castle (too many tourists for us to want to go in).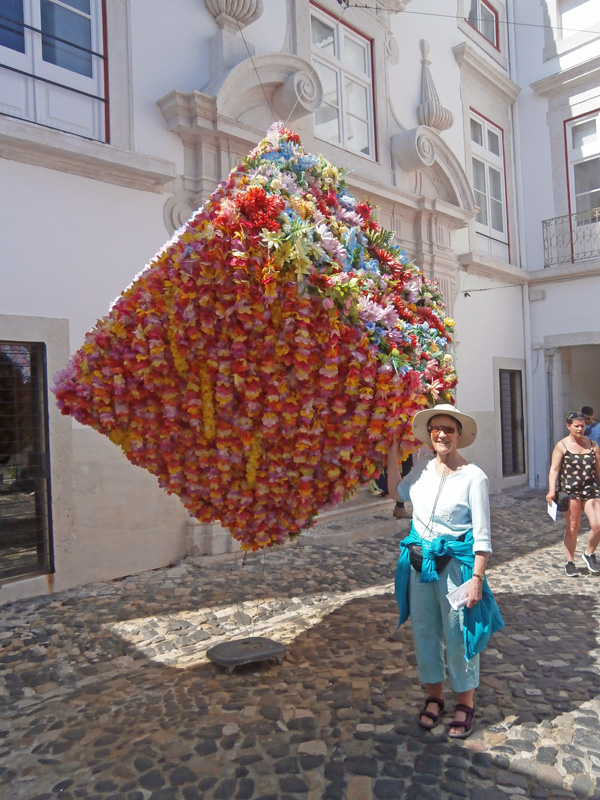 Mary admiring a floral cube in the courtyard of a café.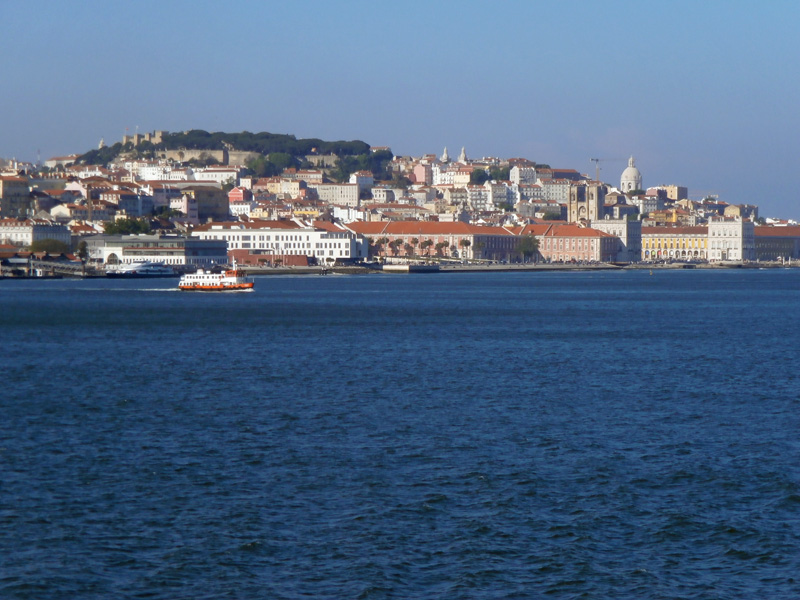 Final view of Lisbon as we sailed away down the River Tagus.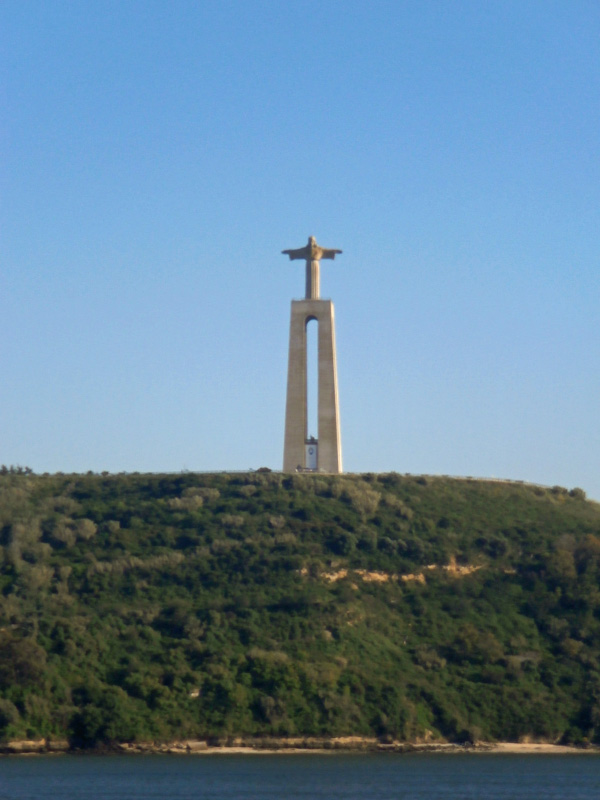 Lisbon's answer to Rio de Janeiro: a statue of Christ on the opposite bank of the Tagus.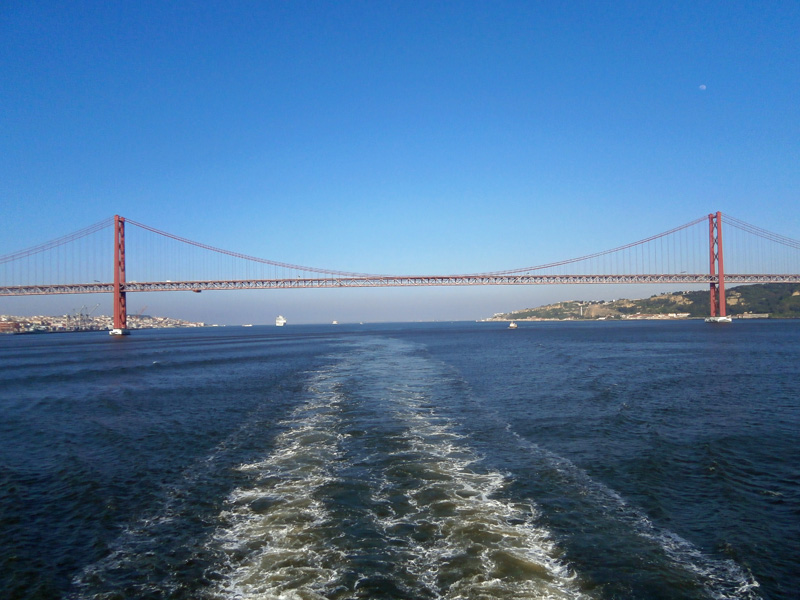 The Tagus bridge (with a nearly full moon showing above one of the towers).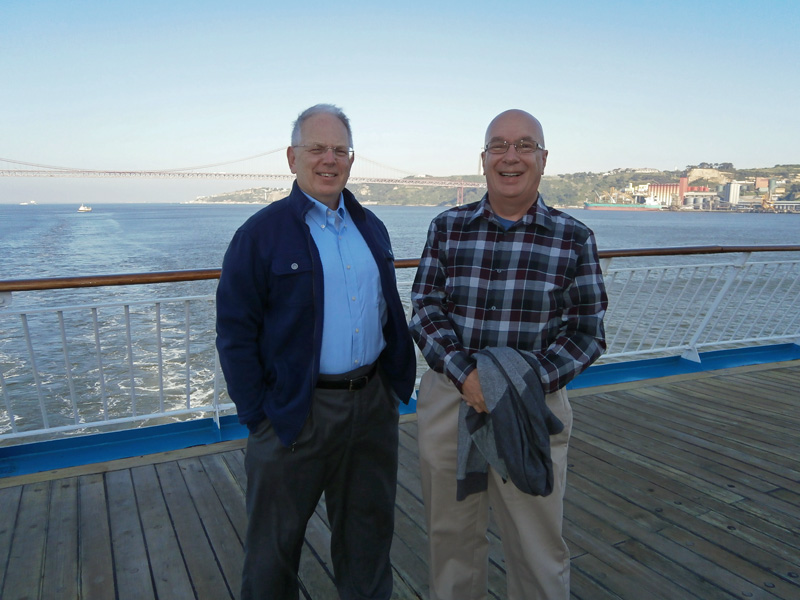 Our American friends Otto and Ed.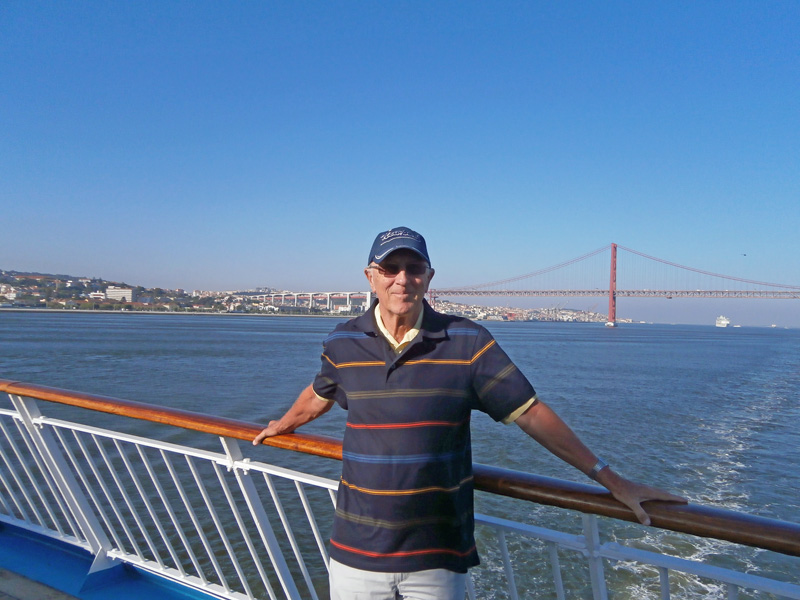 Me, on the aft deck of the Voyager.