Glen Shee, August 2005
Saturday 30 July
Arrived at the White House in Blacklunans, a large and very comfortable house for our party of twelve.
Sunday 31 July
Climbed three peaks in the Glen Shee ski area: The Cairnwell, Carn a'Gheoidh and Carn Aosda.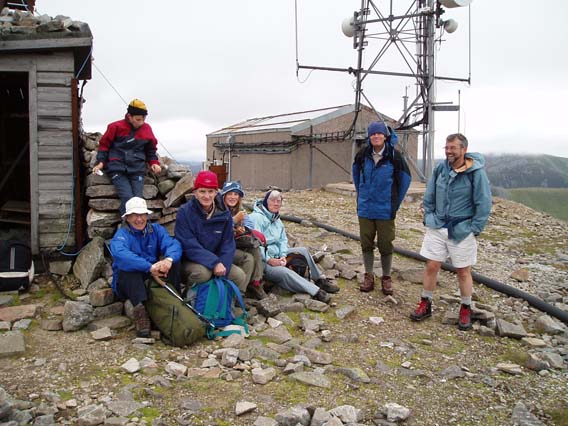 Jonathan, Allan, Chris S., Frances, Pat Bob and Eric on The Cairnwell. This must be the ugliest summit in Scotland, with a clutter of neglected huts and masts.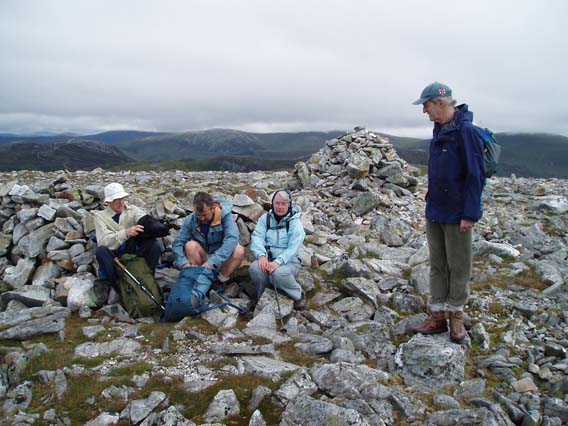 Allan, Eric, Pat and Chris S. on the summit of Carn a'Gheoidh.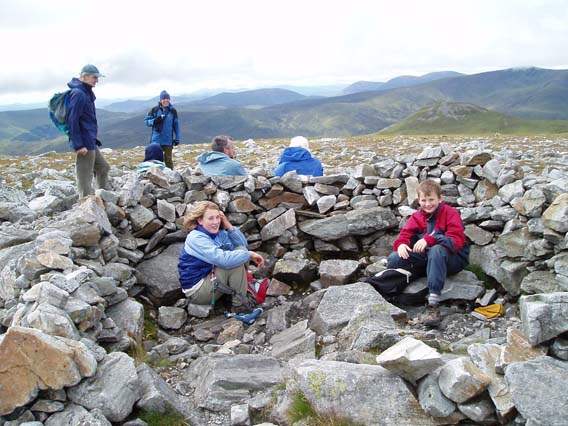 Same place. Frances and Jonathan have found a shelter from the cold wind.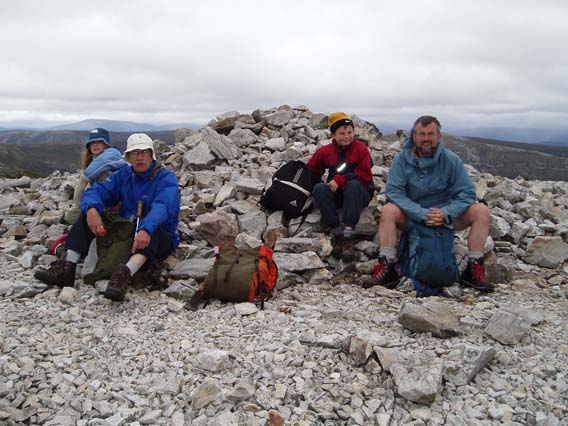 Frances, Allan, Jonathan and Eric at the top of Carn Aosda.
Monday 1 August
With Allan, Pat, Eric, Jonathan, Lois and Bob, walked up the track by the Bannoch Burn from Glen Clunie and climbed An Socach. Eric, Bob and I walked back over Sgor Mor while the others returned to the track. Michael, Frances and Patrick came up the glen on their mountain bikes (but didn't climb the mountain).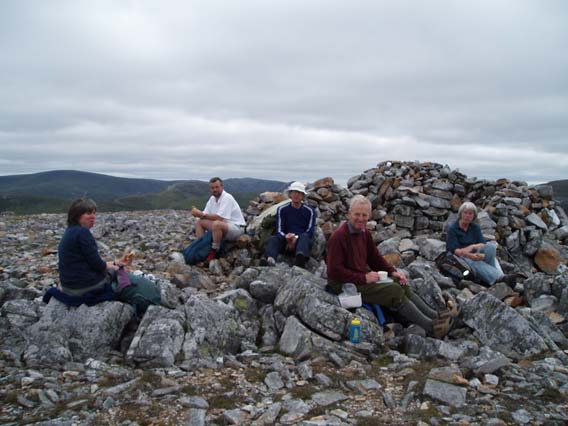 Lunch on the East Top of An Socach (Lois, Eric, Allan, Bob, Pat).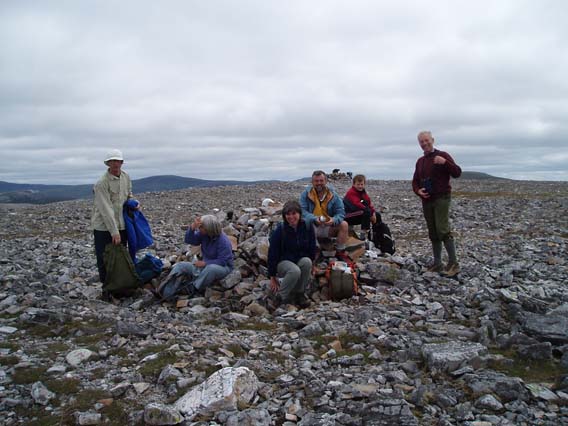 These flat, stony tops all look much the same. This is the main (West) summit of An Socach.