Italy, September 2017
Saturday: Sorrento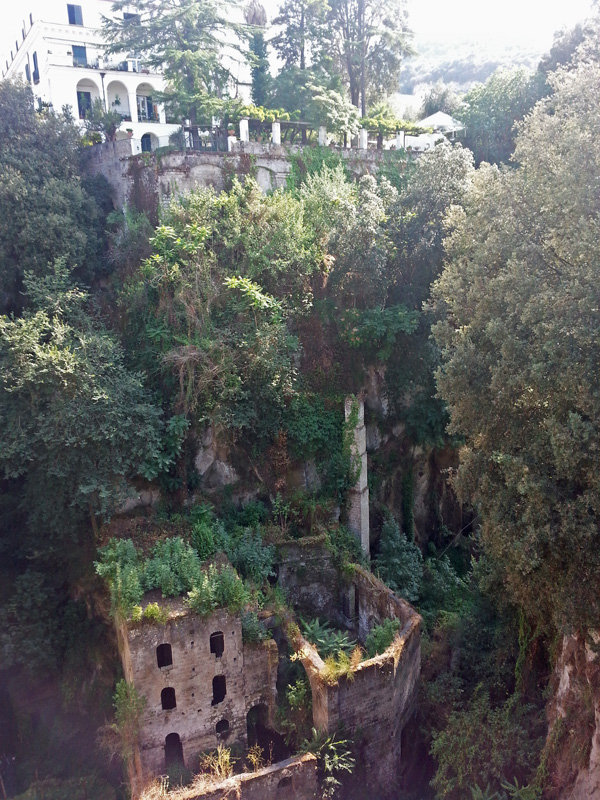 Abandoned mill in a deep gorge right in the centre of Sorrento.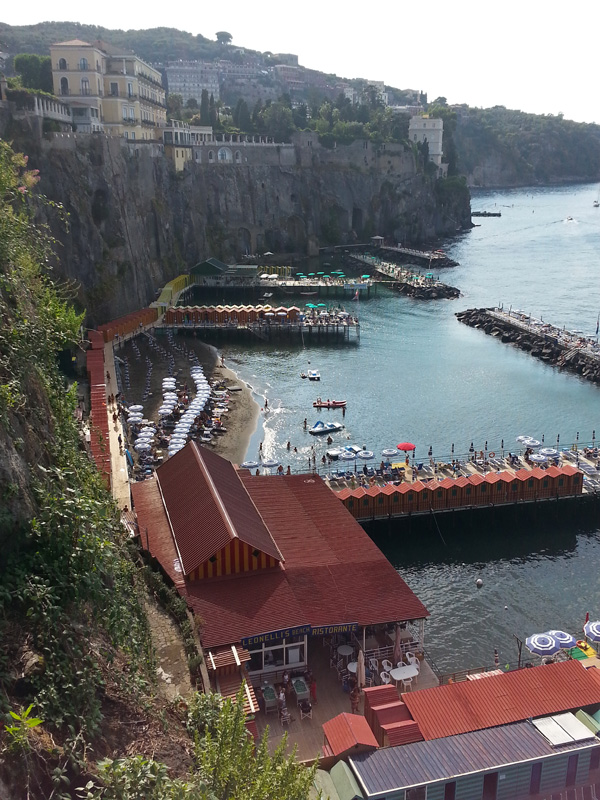 First view of the waterfront, from the clifftop.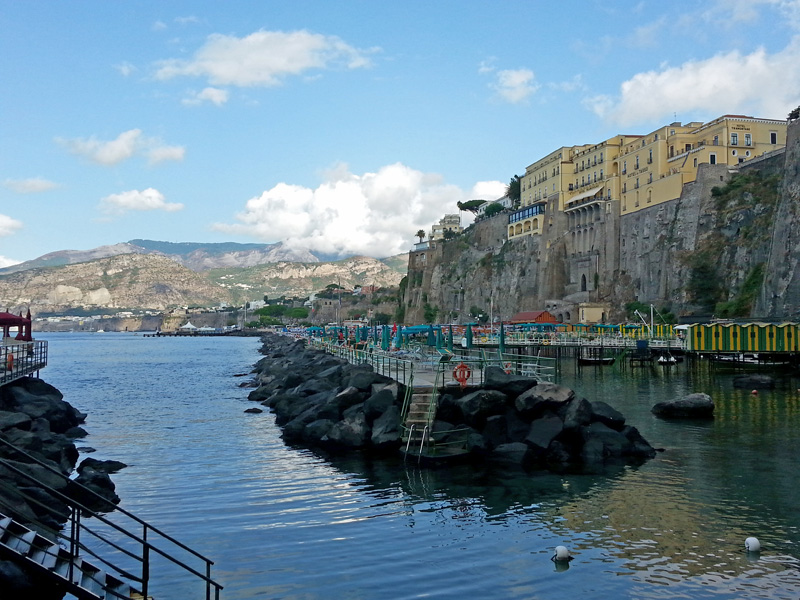 Down on the waterfront.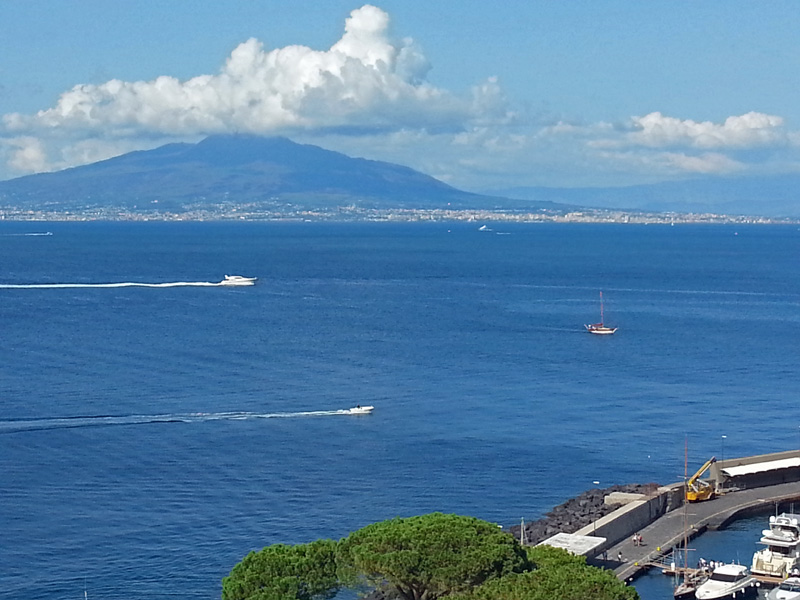 The view across the Bay of Naples to Vesuvius.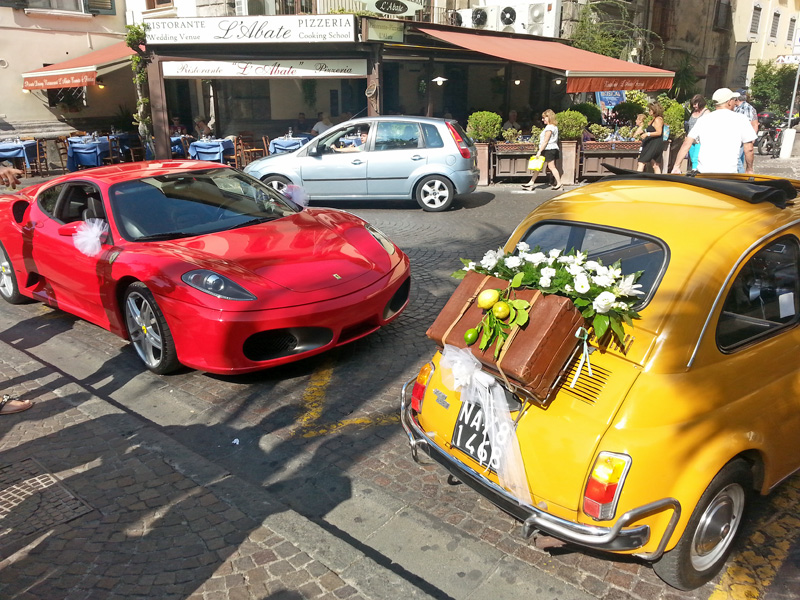 Ferrari and Fiat outside the church for an Italian wedding.
Sunday: Capri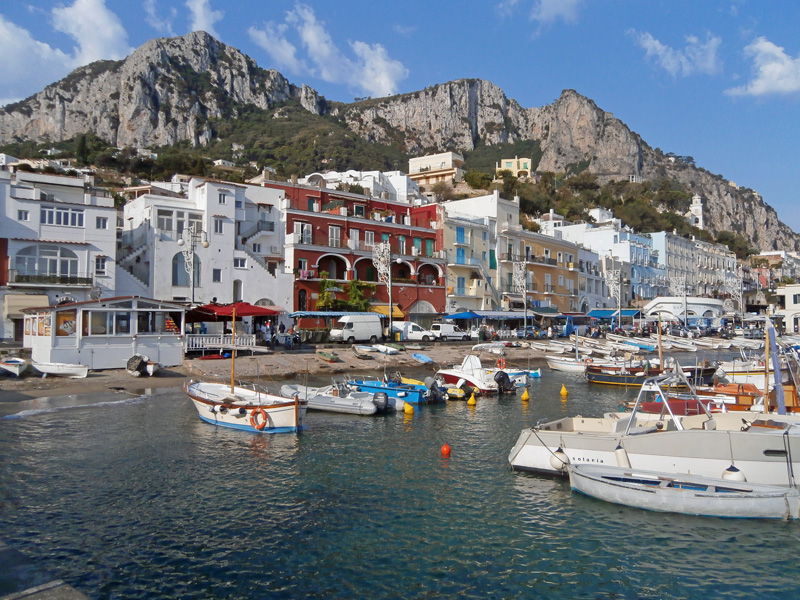 Approaching Capri harbour on the ferry.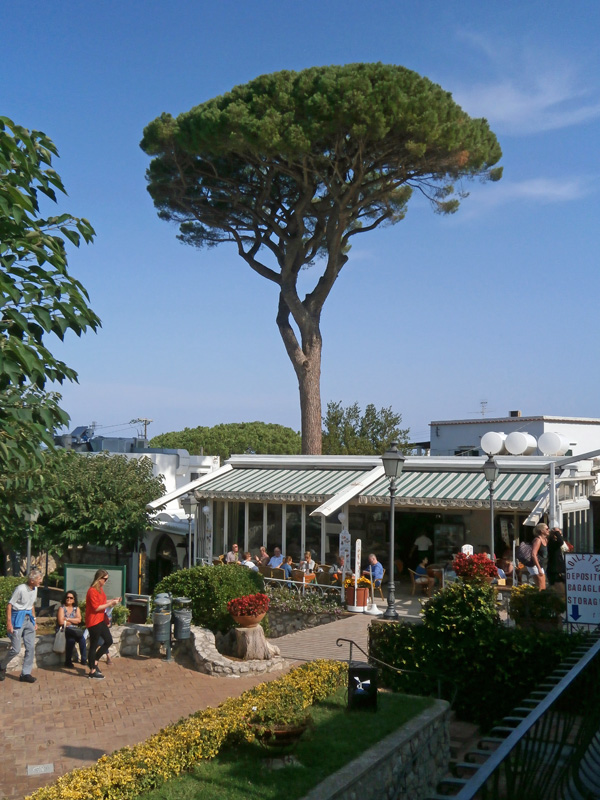 Anacapri.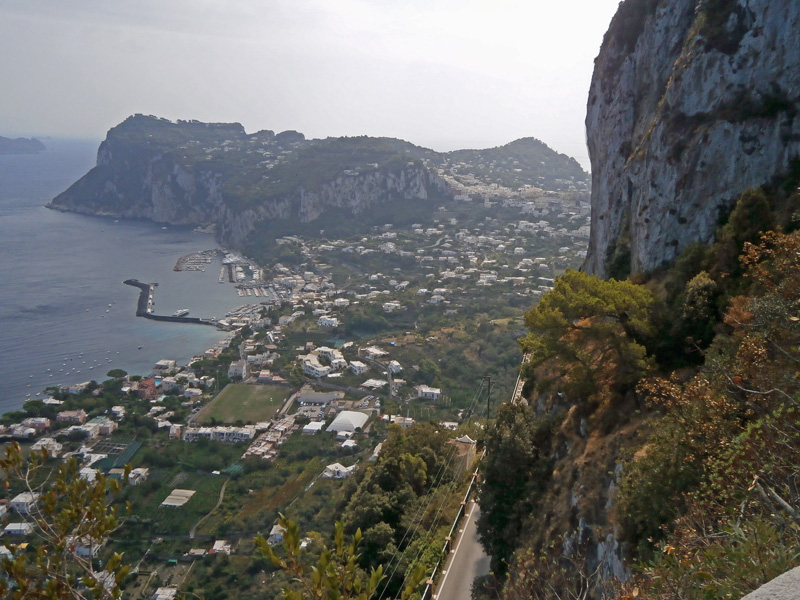 View of Capri harbour from Anacapri.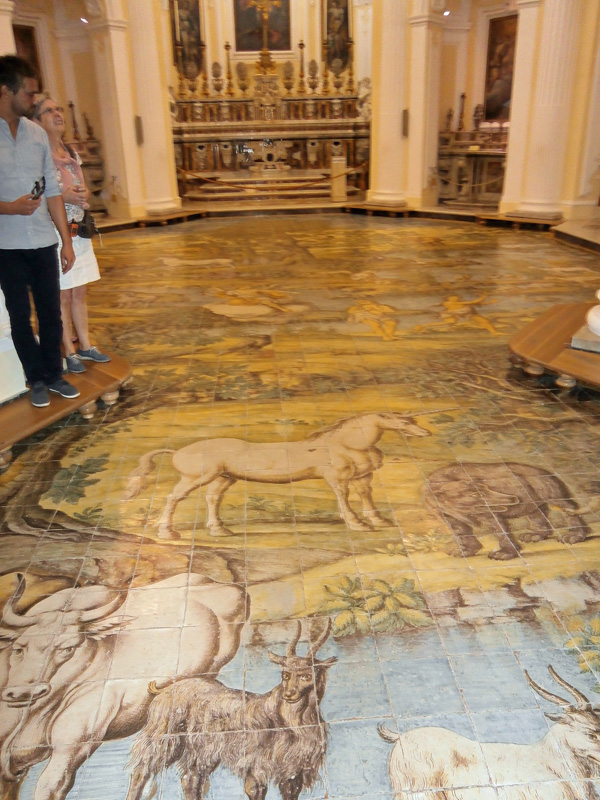 Tiled floor of the church of S Michele in Anacapri.
The tiled floor seen from the church balcony.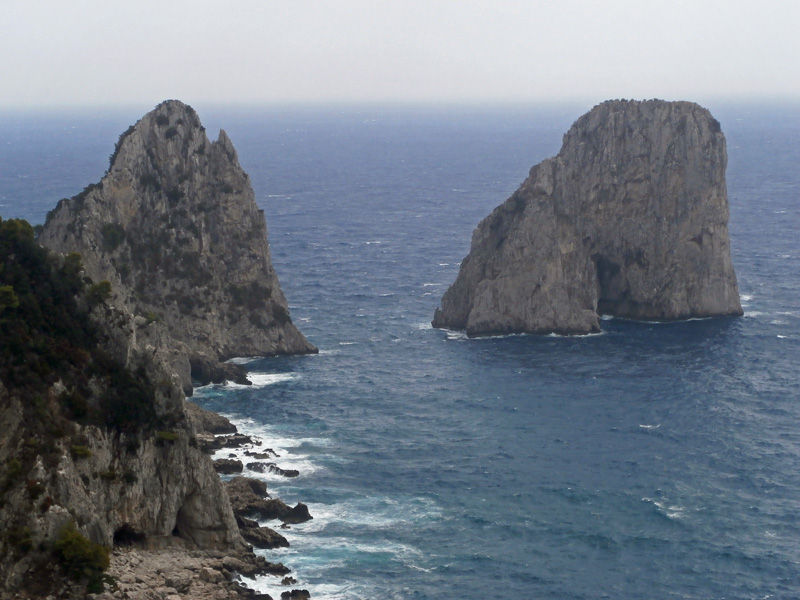 The Faraglioni rocks.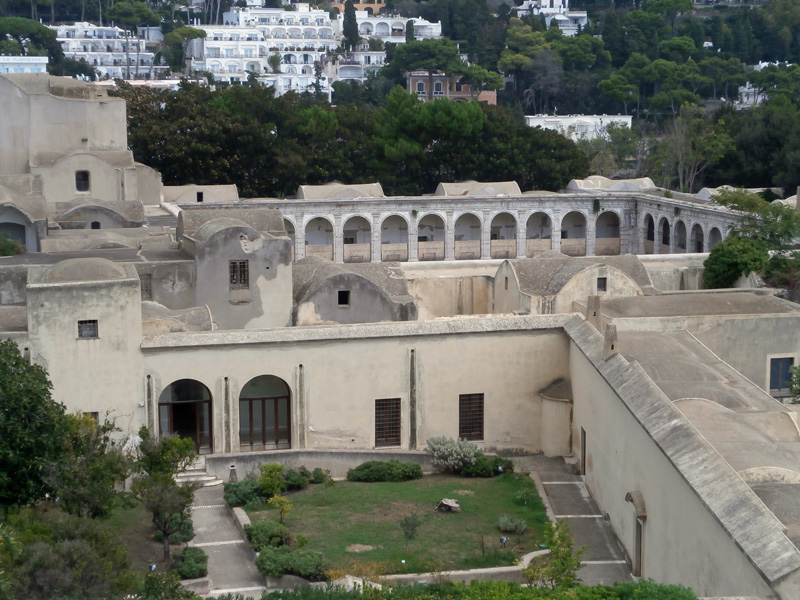 S Giacomo monastery in Capri town.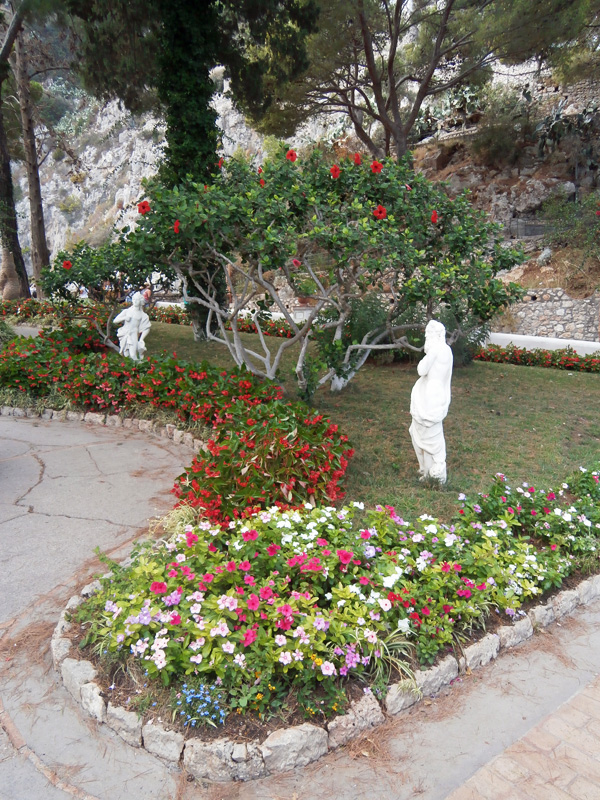 Giardini gardens.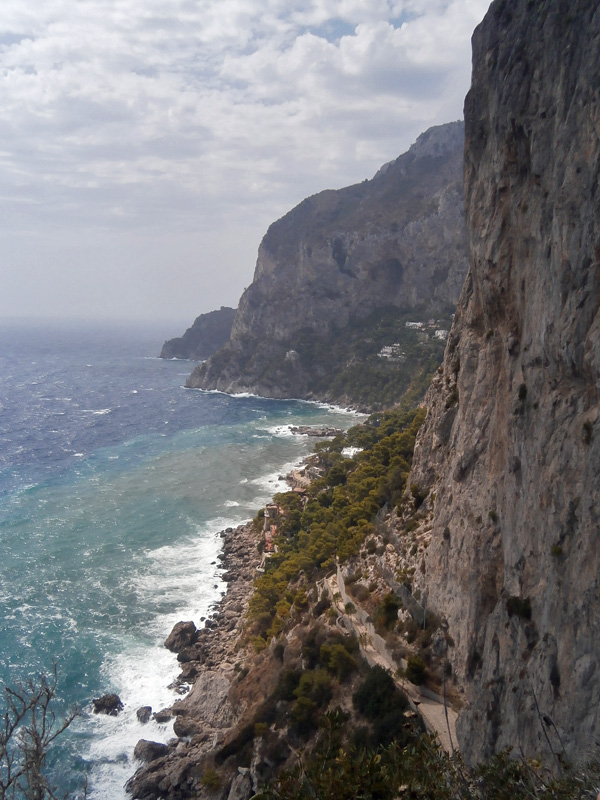 Via Krupp, zizagging down from the Giardini gardens to the sea.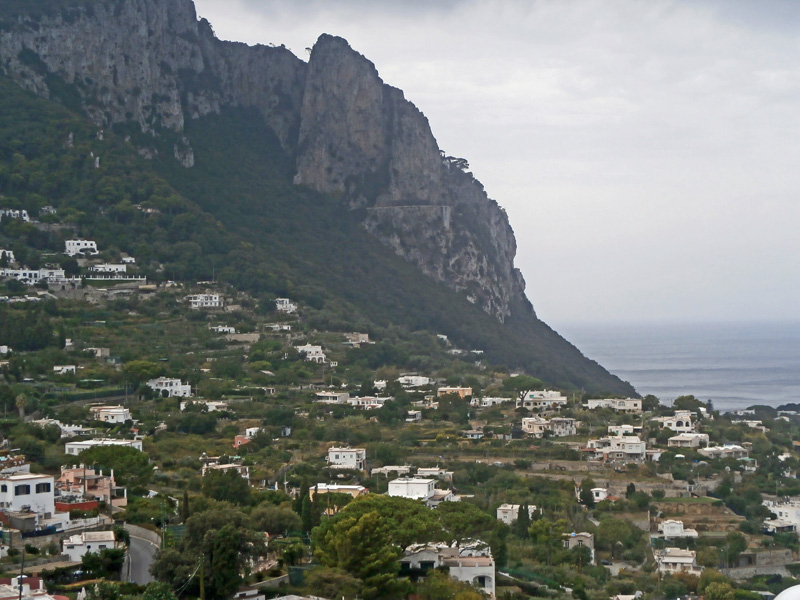 View from Capri town up towards Anacapri.
Monday: Herculaneum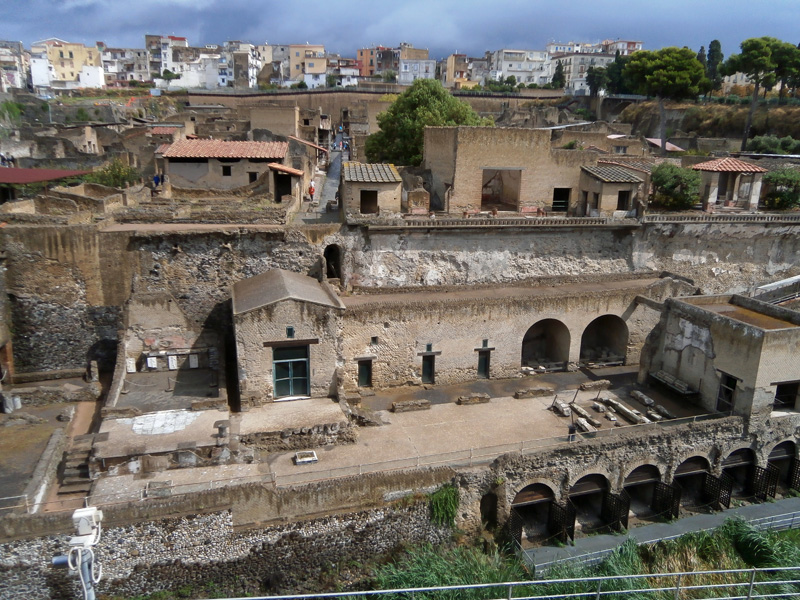 First view of the excavations.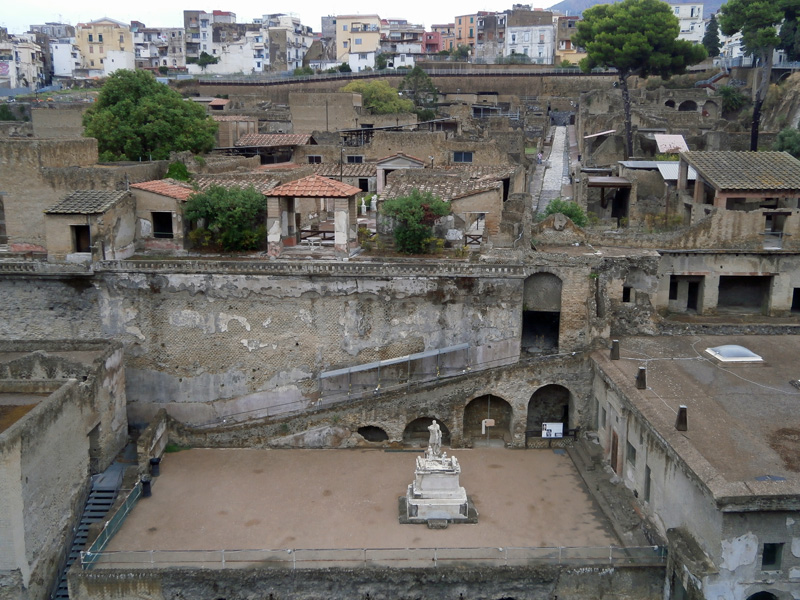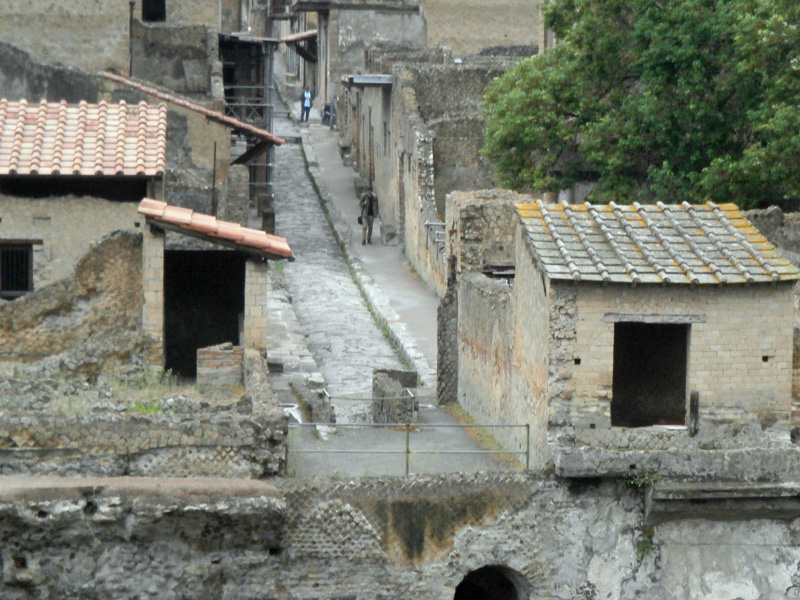 One of the streets in Herculaneum.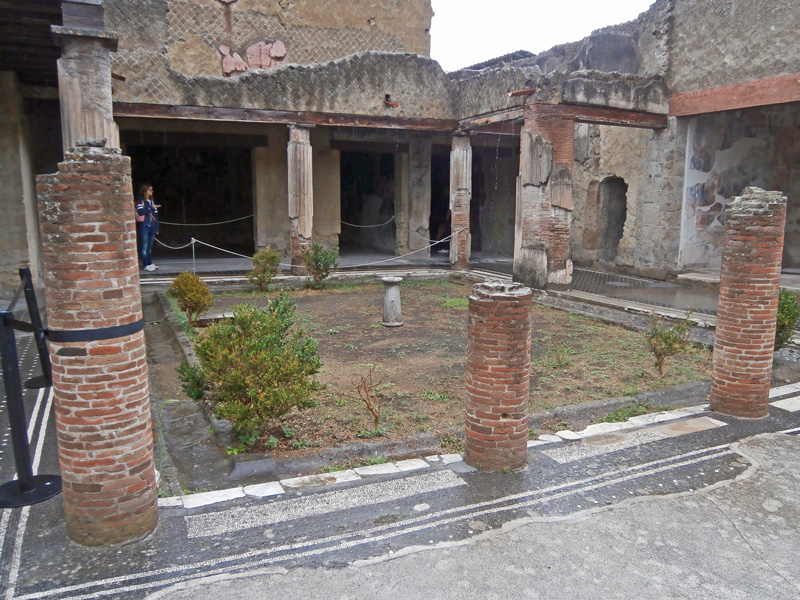 Courtyard of one of the houses.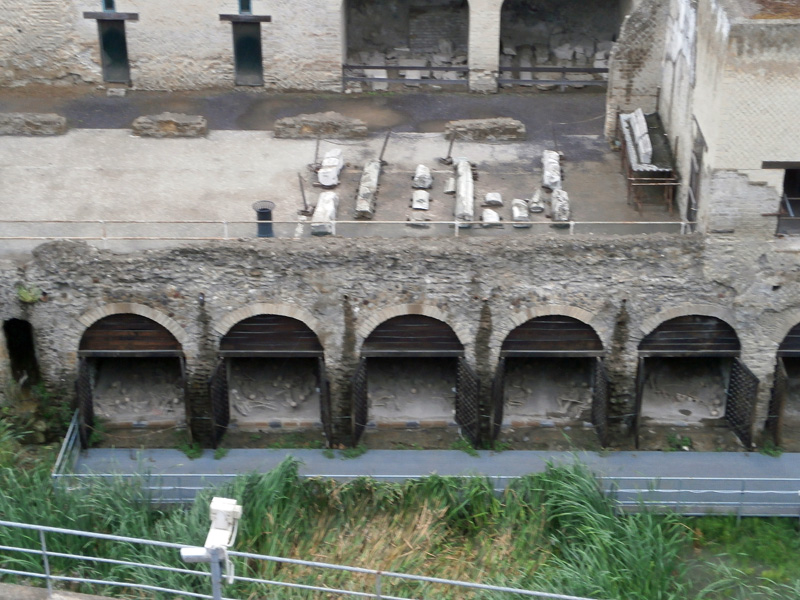 Skeletons found lying under the arches.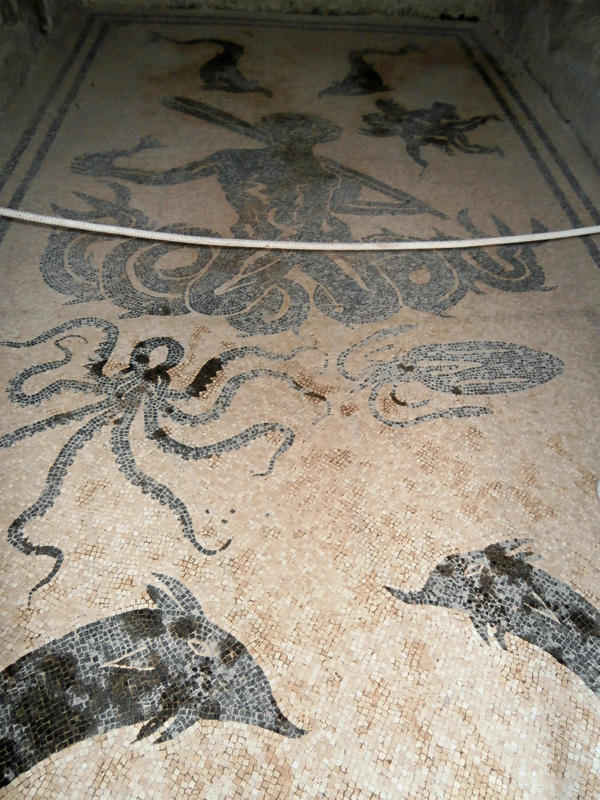 Mosaic floor of bathhouse.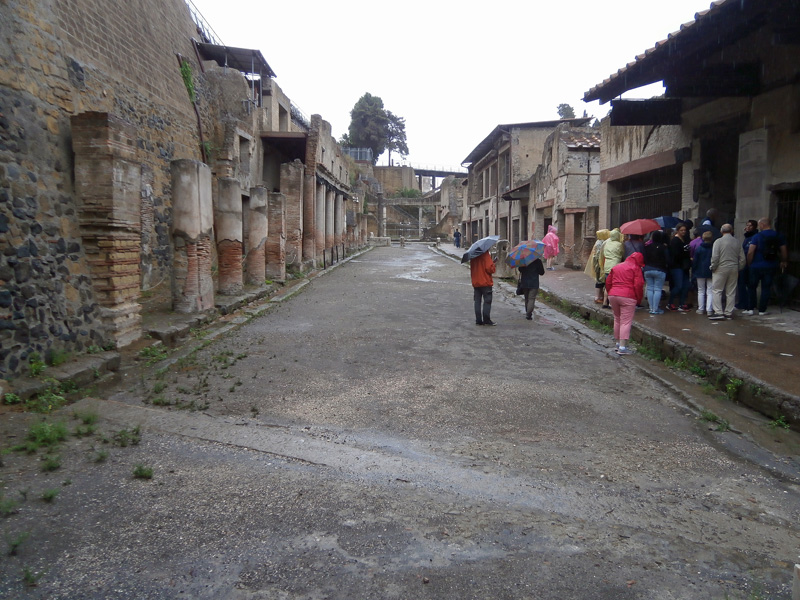 The main street of Herculaneum on a rainy day.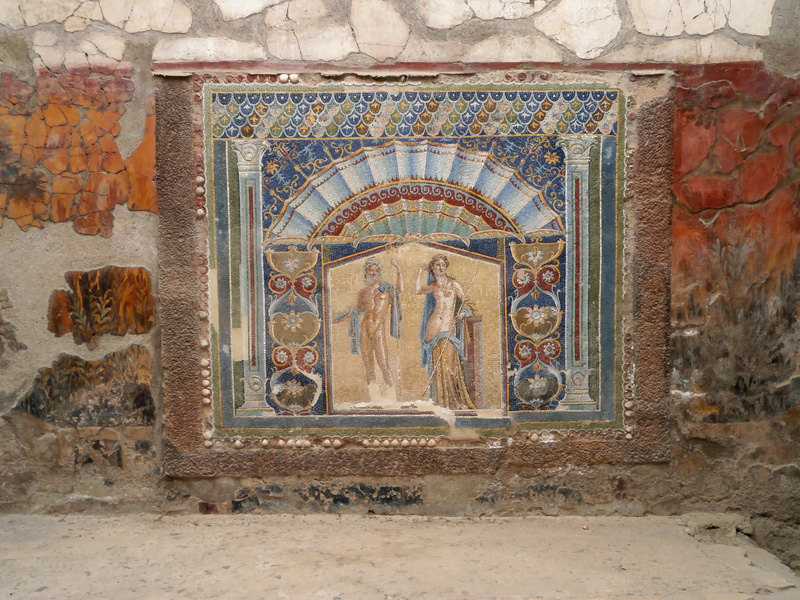 A very fine mosaic mural.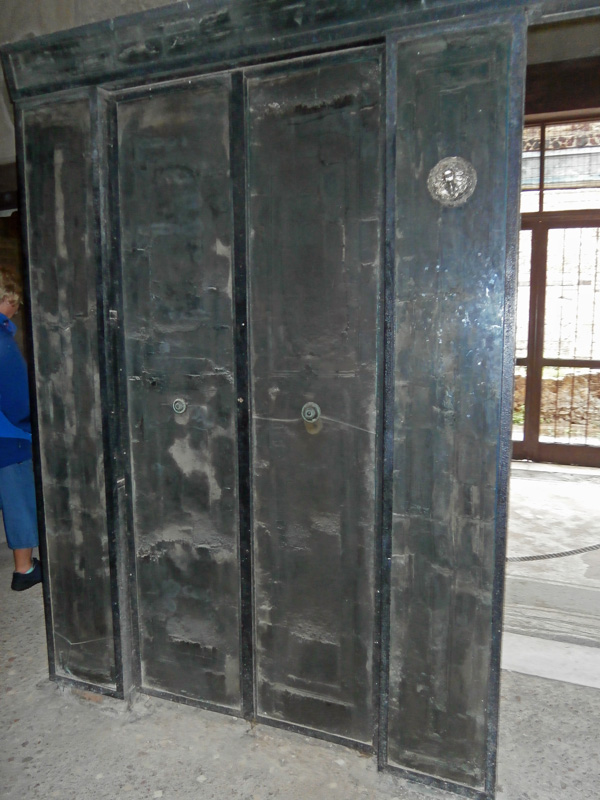 Carbonised wooden door behind protective glass.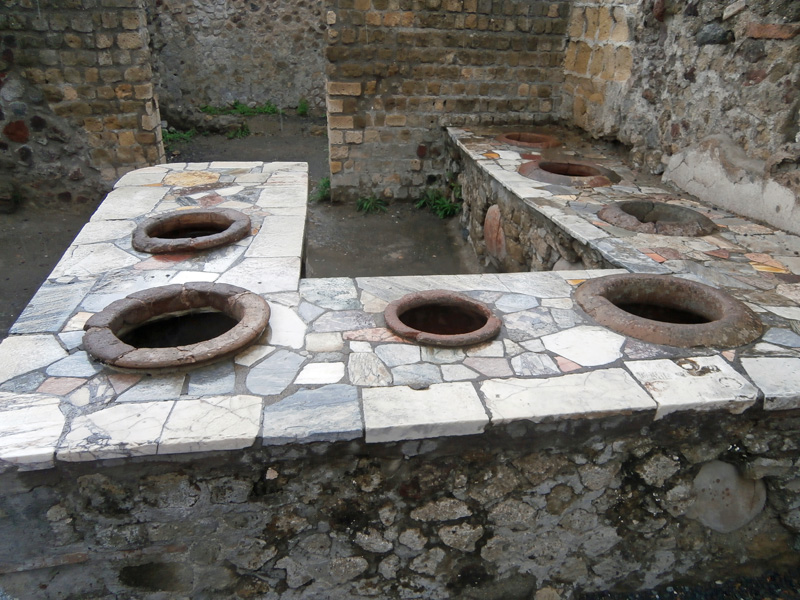 Roadside cafe with marble counter and large clay pots (amphorae) where hot food was stored.
Tuesday: Serrano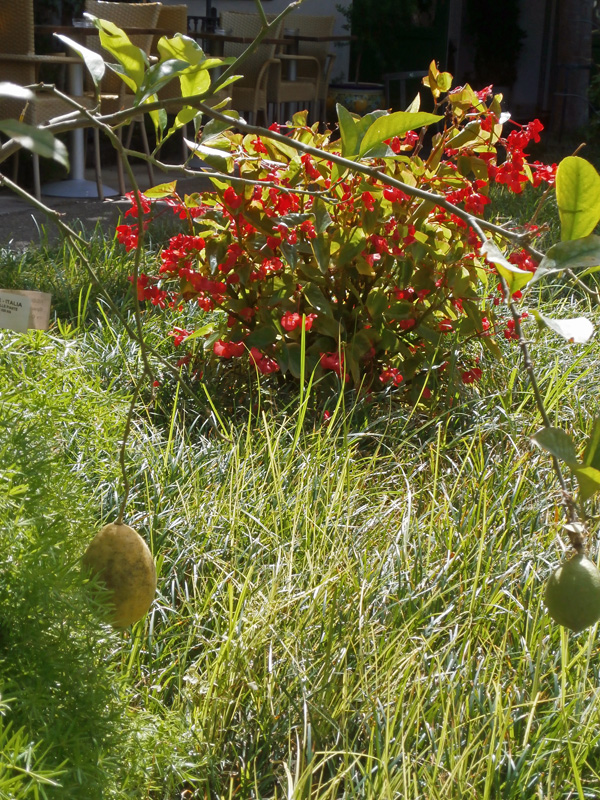 In the garden of Cafe Latino, with lemons hanging down from a little tree.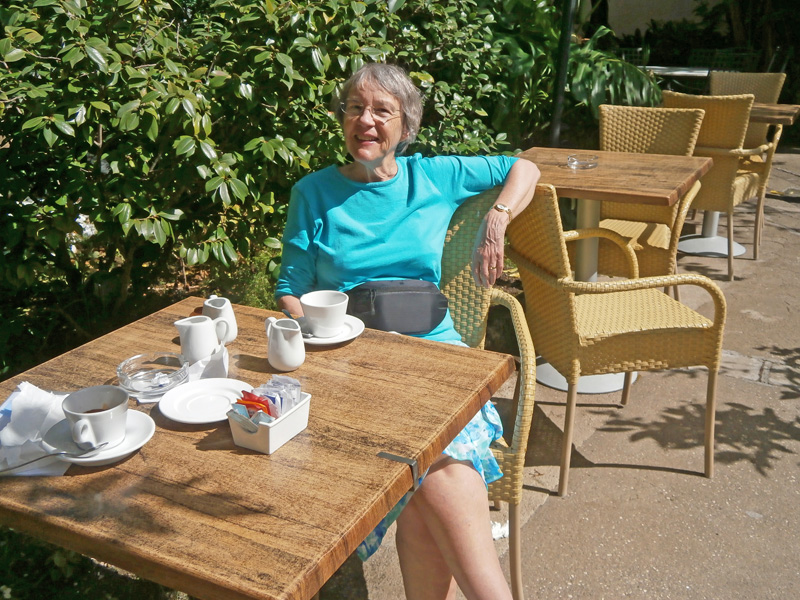 Mary in Cafe Latino.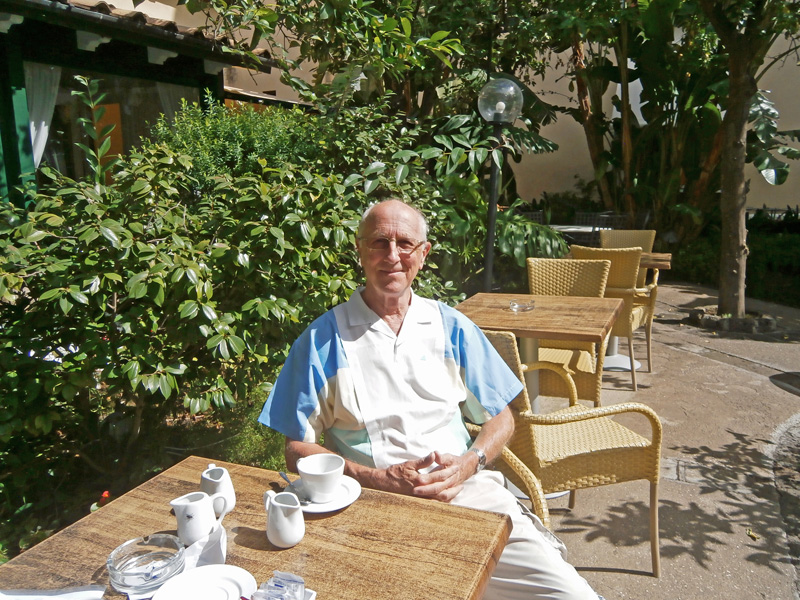 Chris in Cafe Latino.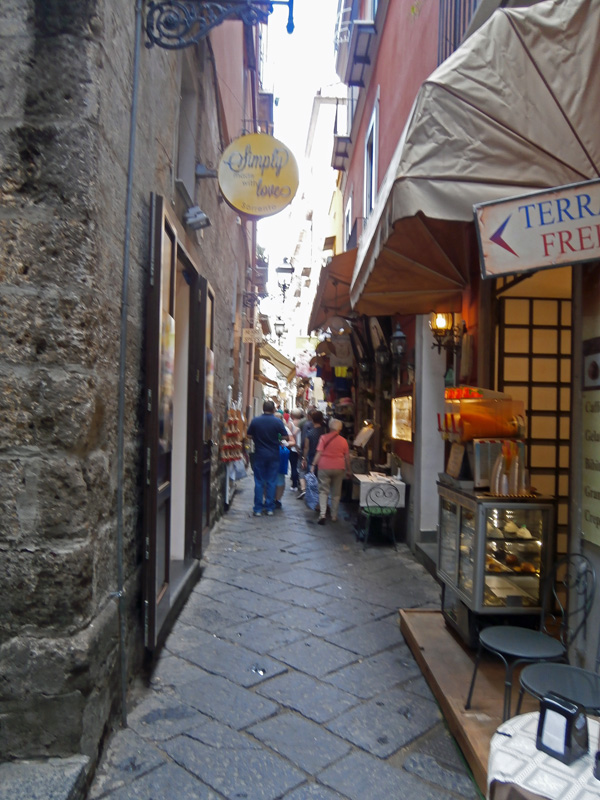 An alleyway in the old town.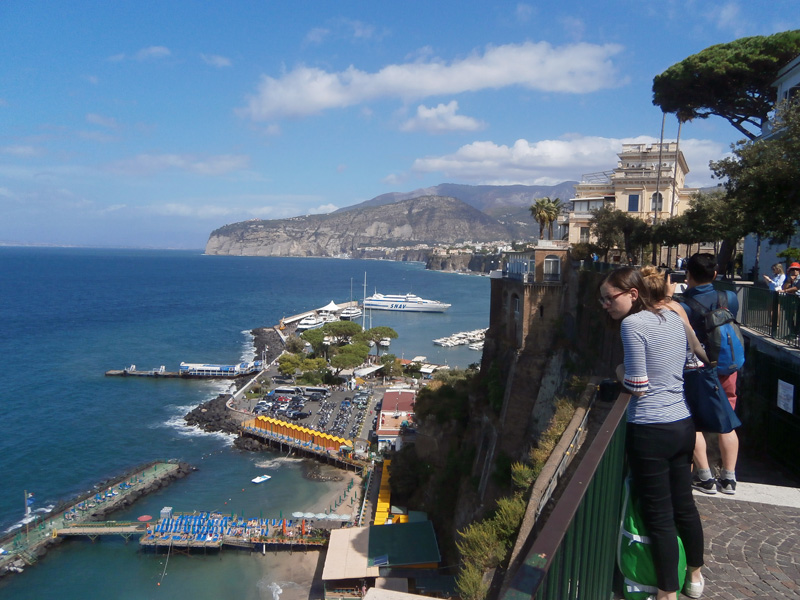 The harbour, from the clifftop.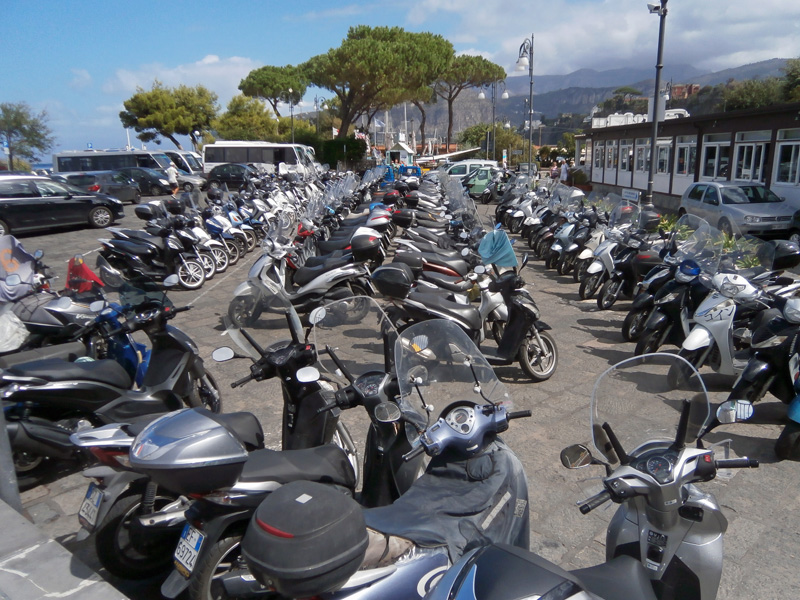 Scooter park in the harbour.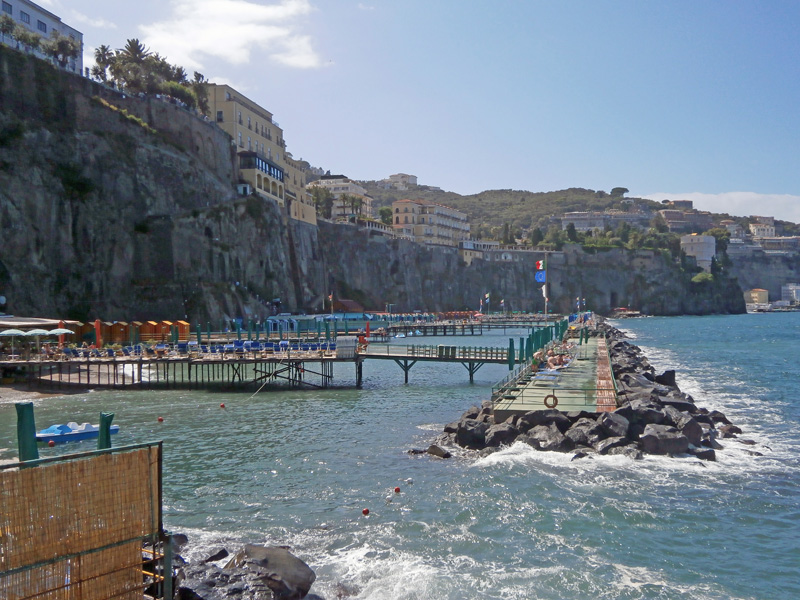 View from the harbour.