Italy, September 2017
Wednesday: Pompeii, and Naples Archaeological Museum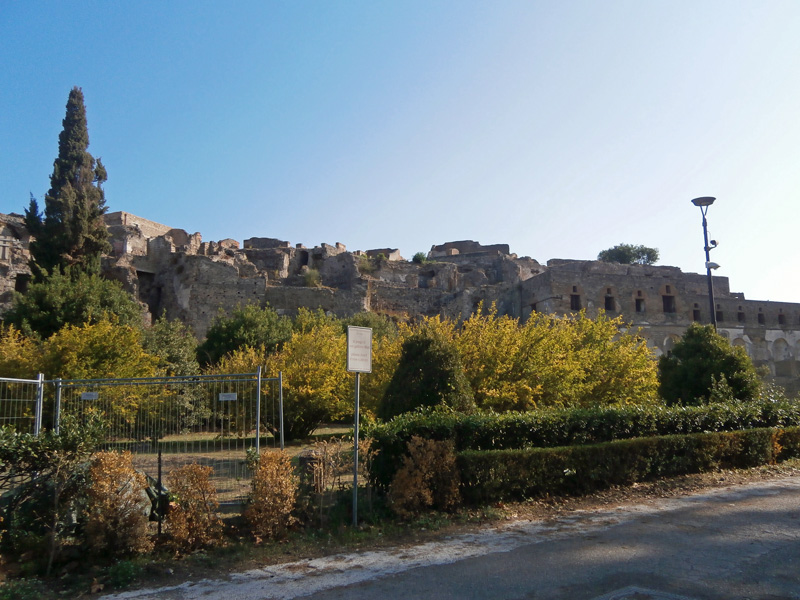 First view of Pompeii.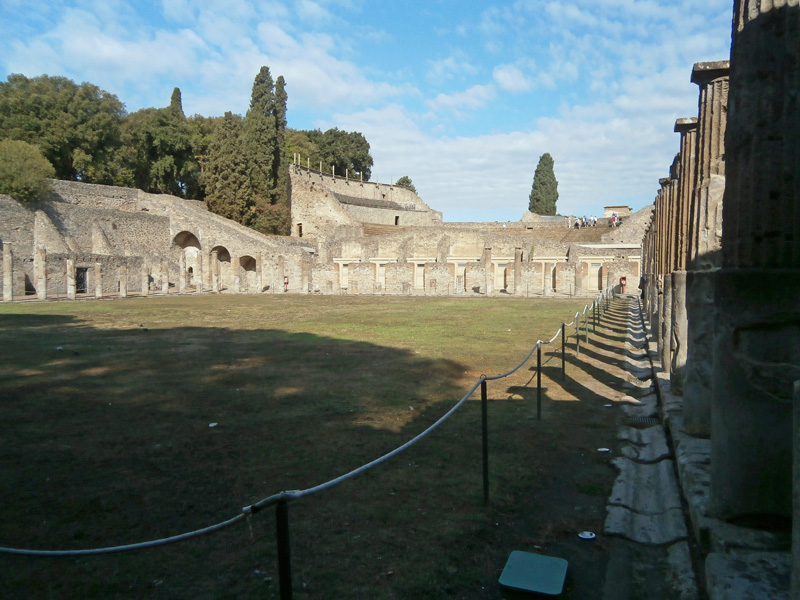 The square outside the theatres, with the large theatre beyond.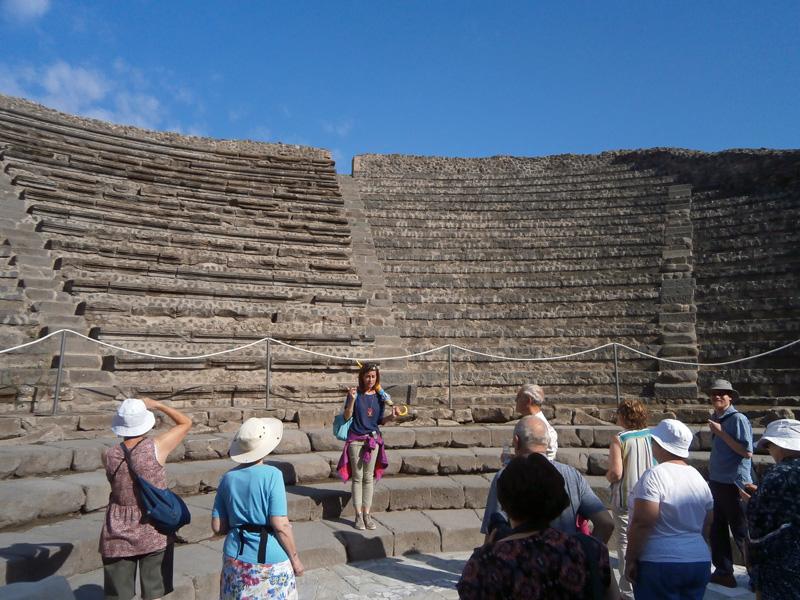 The small theatre.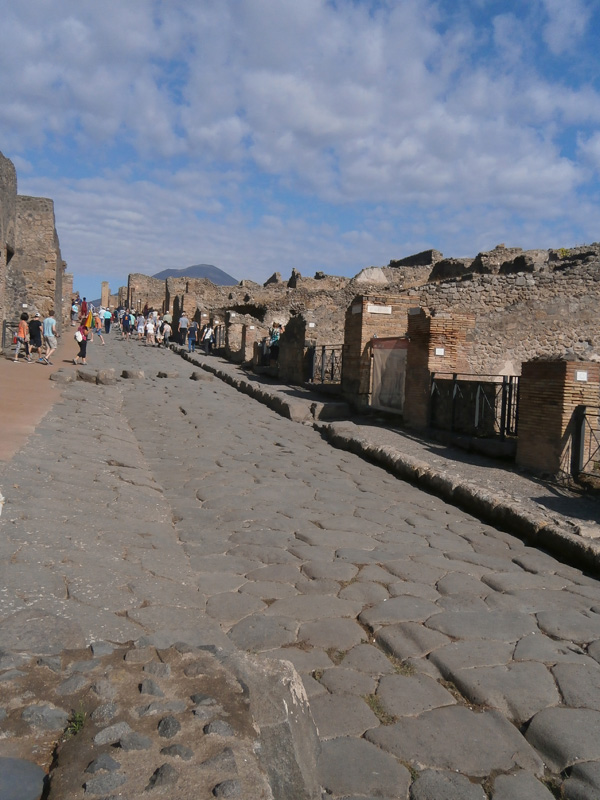 Via Stabiana, with Vesuvius looming beyond.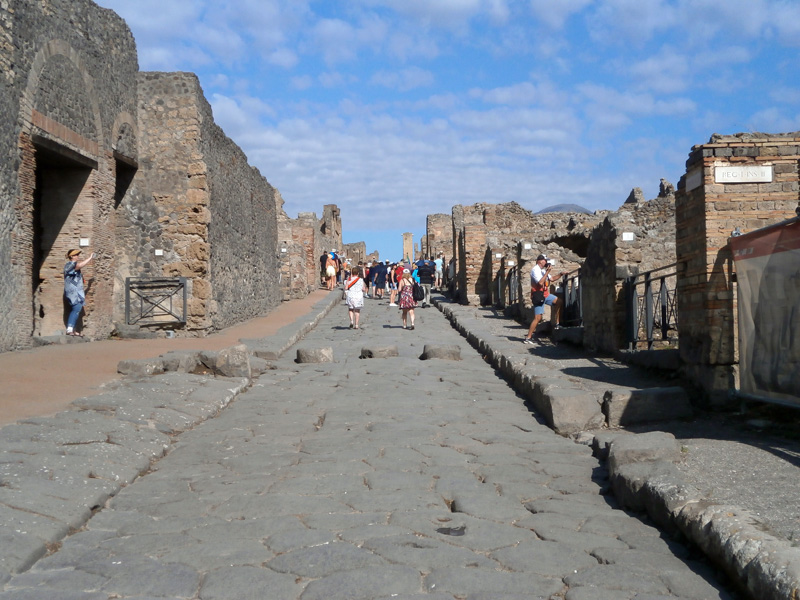 Via Stabiana.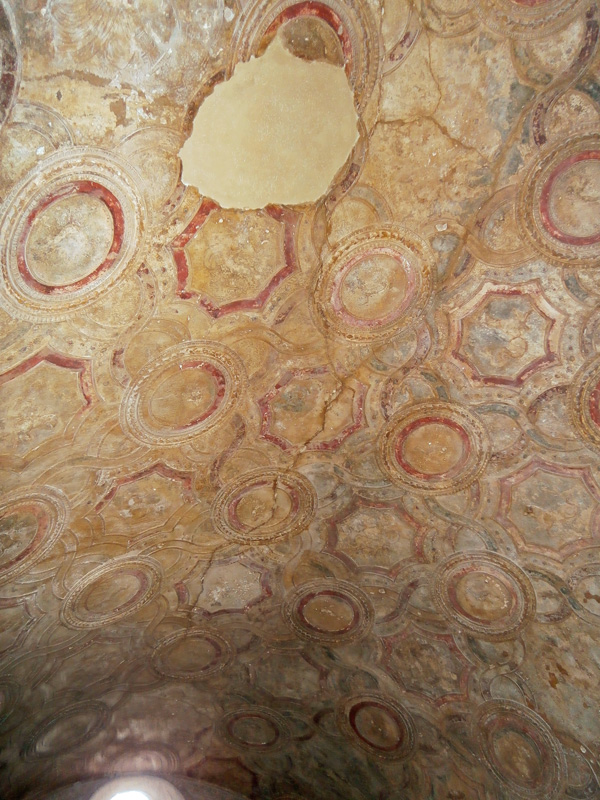 Barrel ceiling of the Stabian Baths.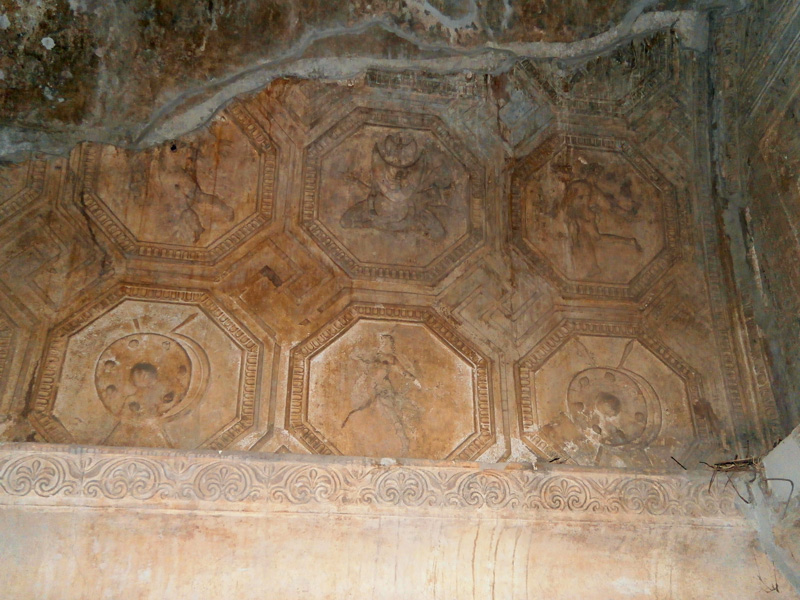 Close-up of the barrel ceiling.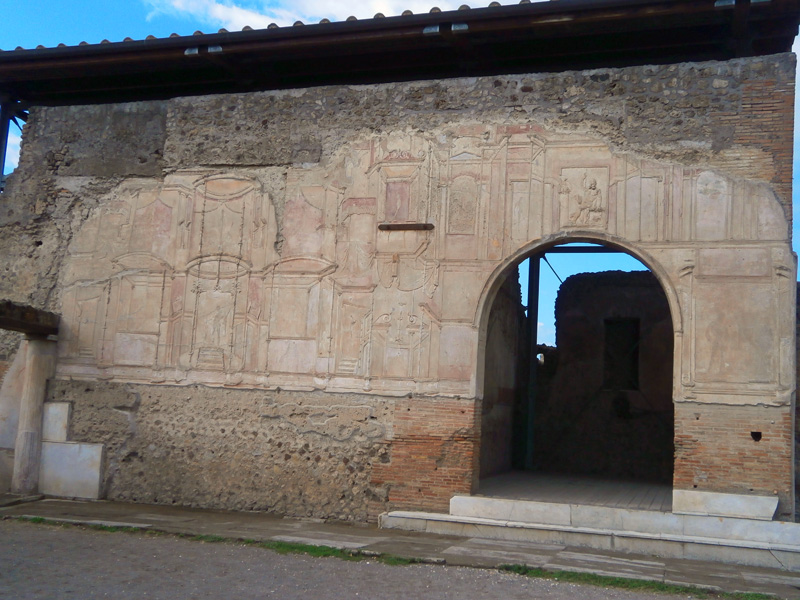 Mural on the outside of the Baths.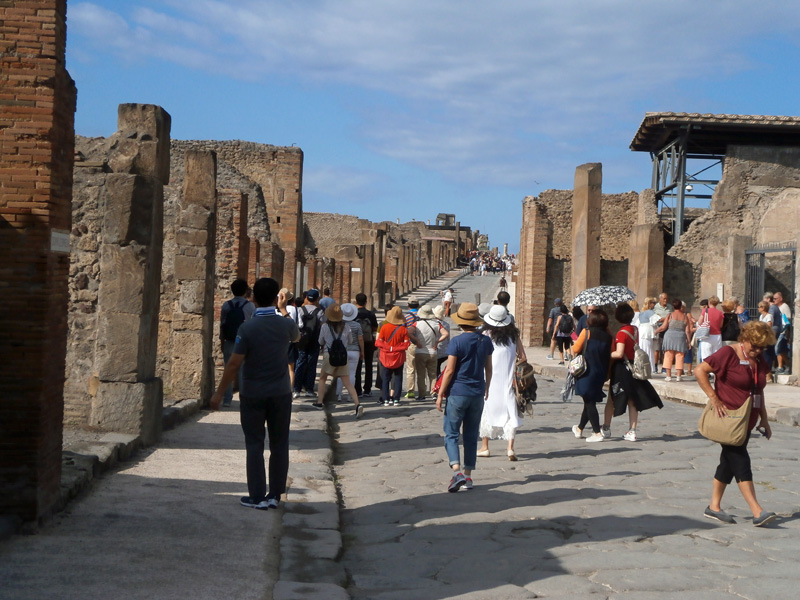 Via dell Abbondanza.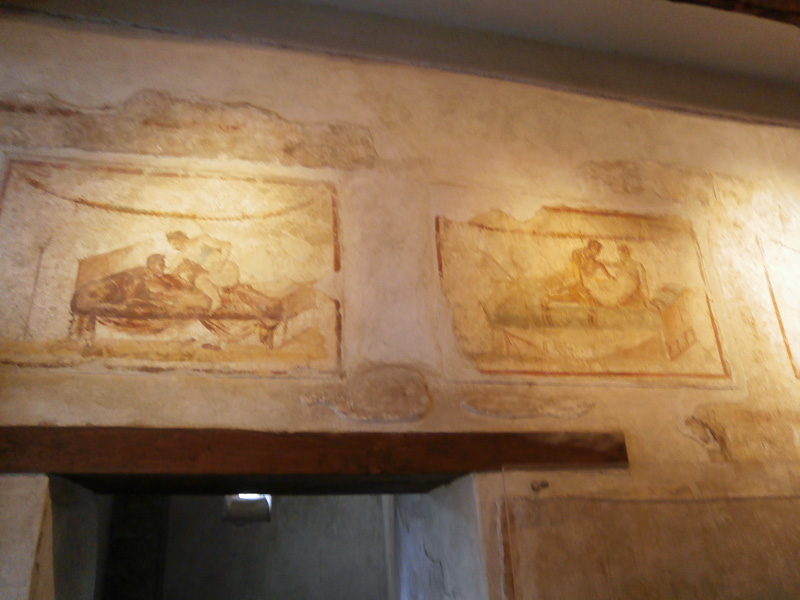 Murals in the Pompeii brothel.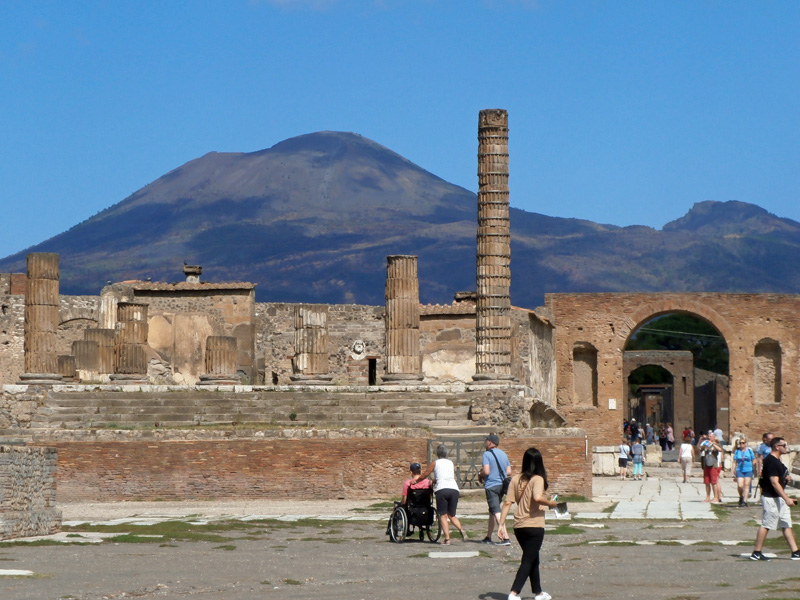 In the Forum, looking towards the Temple of Jupiter, with Vesuvius beyond.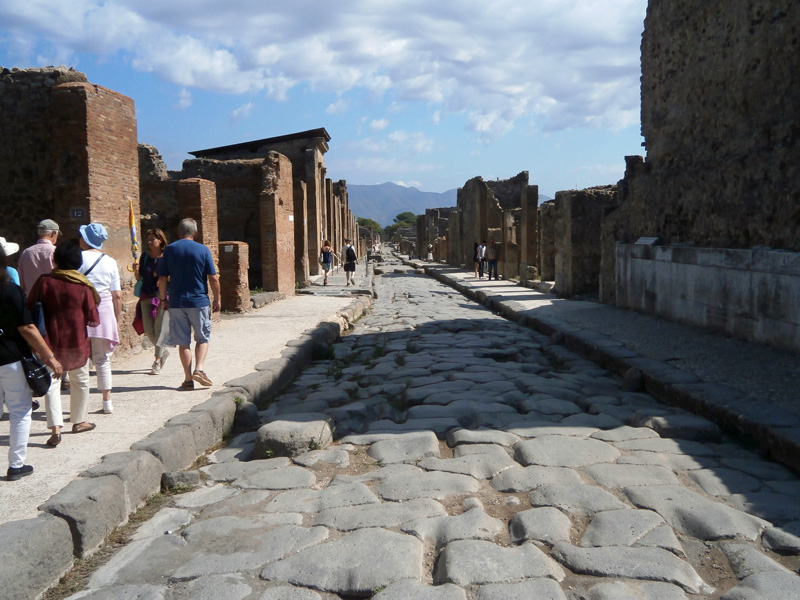 Via delle Fortuna.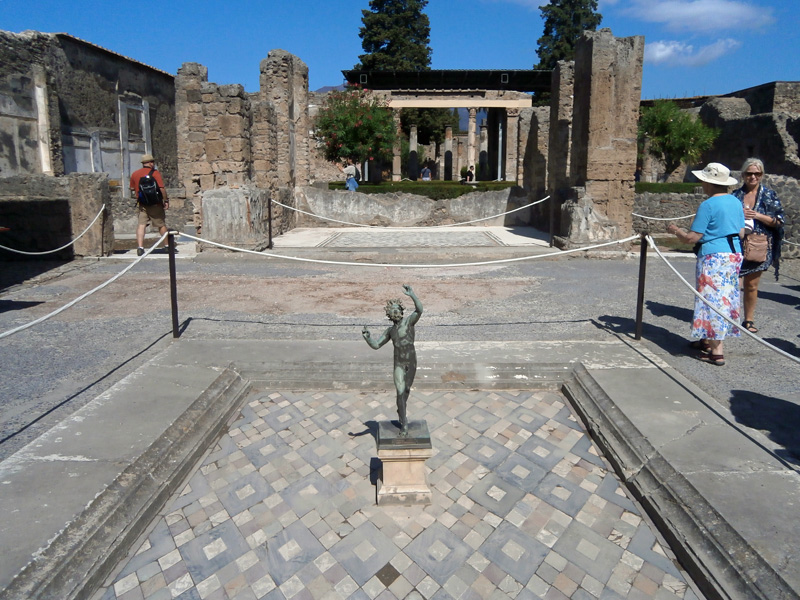 Entrance to the House of the Faun.
Mosaic and garden in the House of the Faun.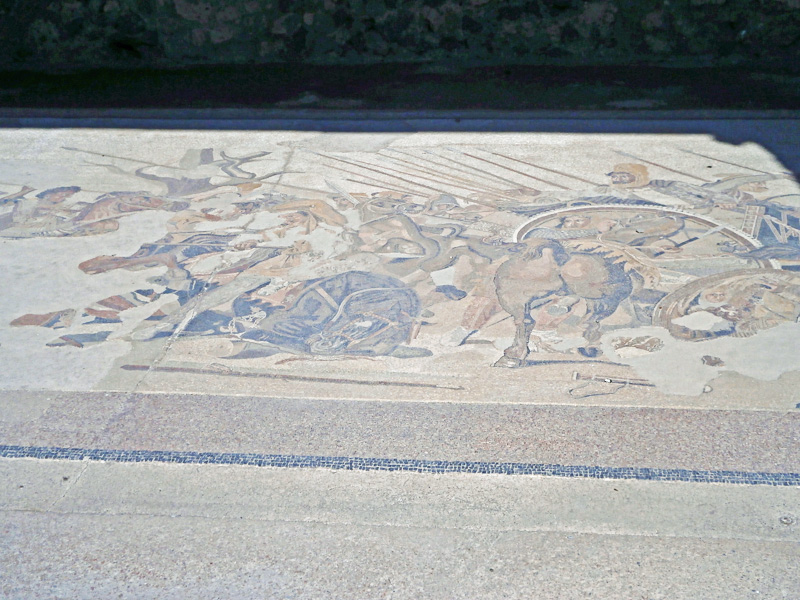 Mural mosaic depicting the Battle of Issus, where Alexander the Great defeated King Darius of Persia.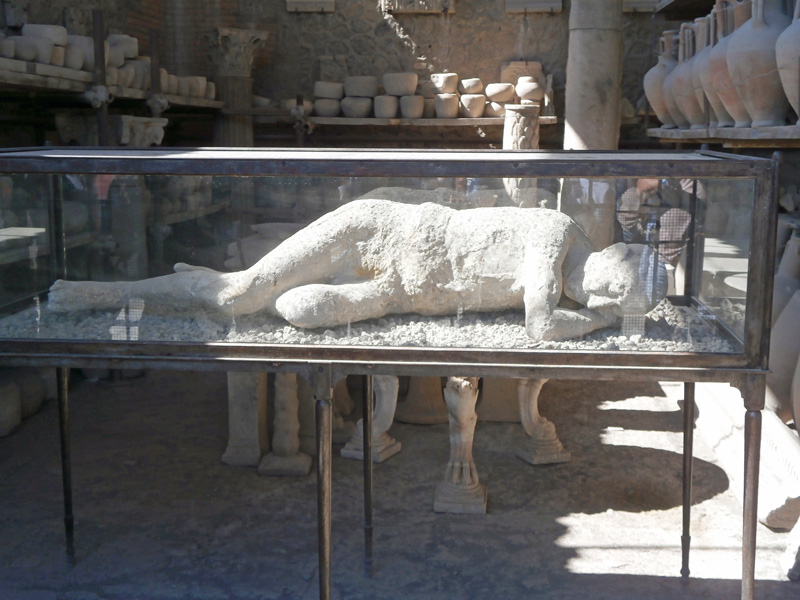 Skeleton found in Pompeii.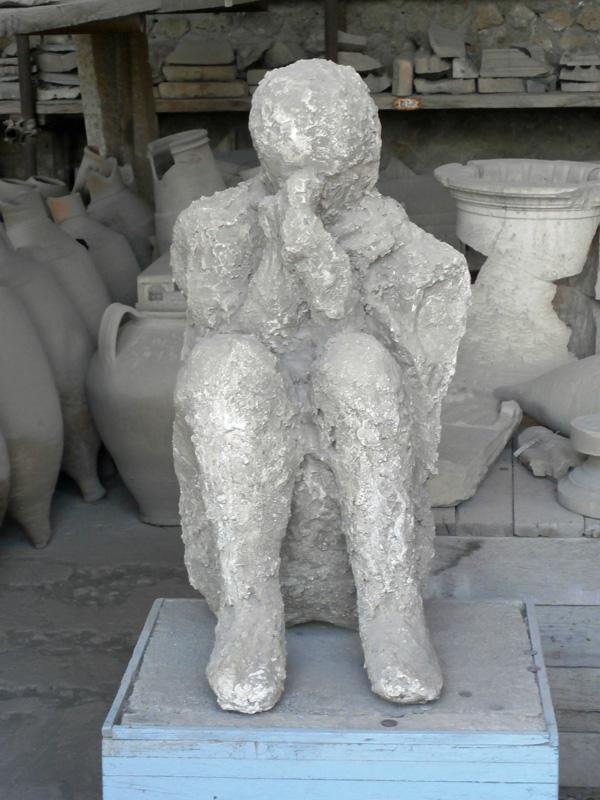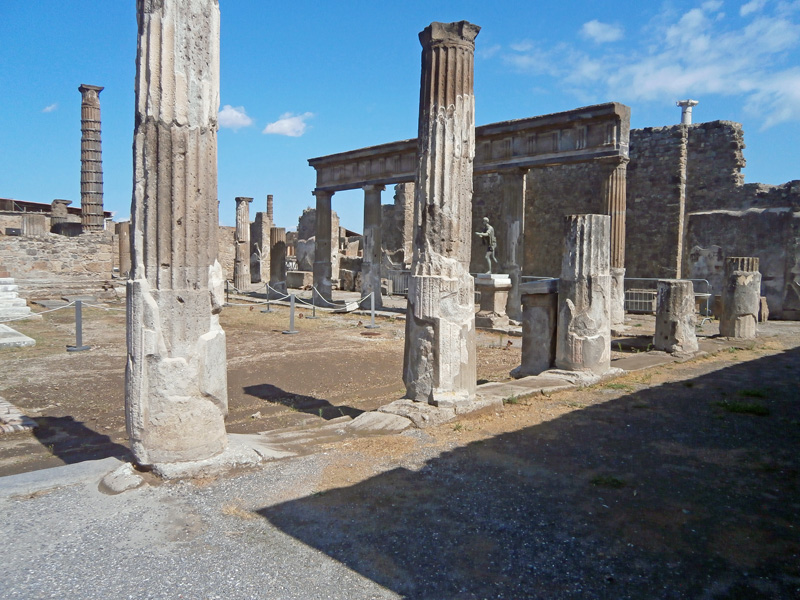 The Temple of Venus.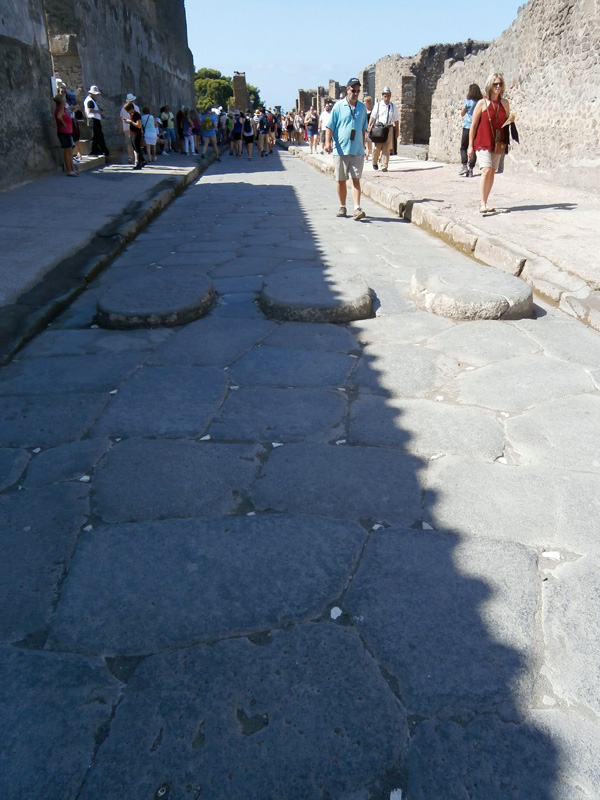 Leaving Pompeii, along the Via Marina.
The Naples Archaeological Museum
Many of the things we saw at Pompeii were copies of the originals, which are kept in the museum in Naples.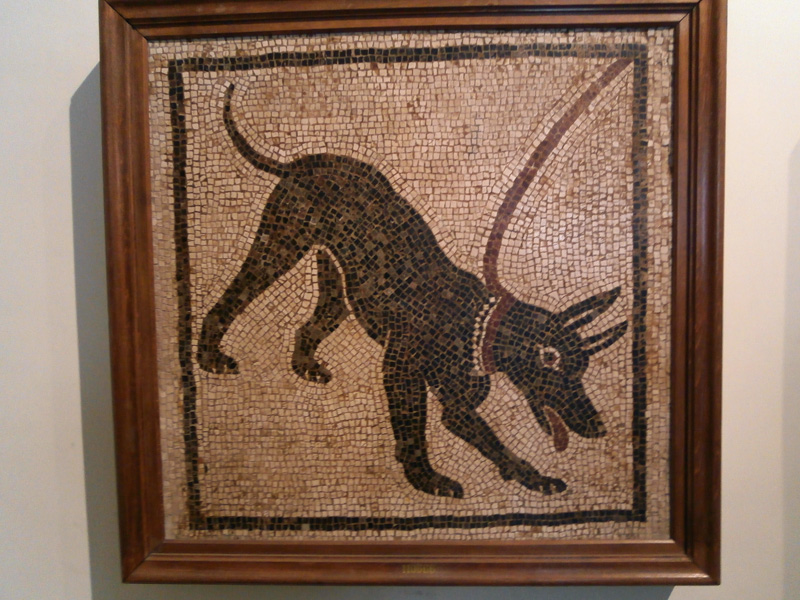 Cave canem, a rough mosaic made from comparatively large stones.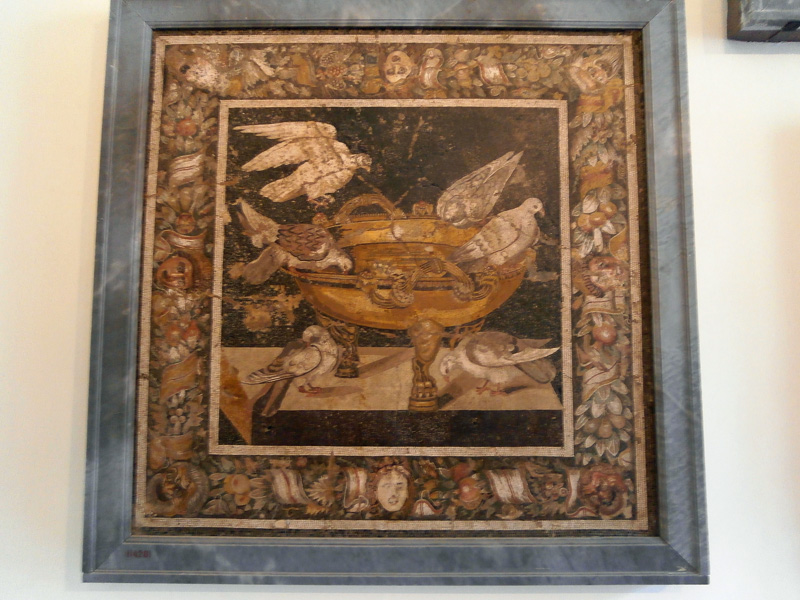 A much finer mosaic, made from tiny stones.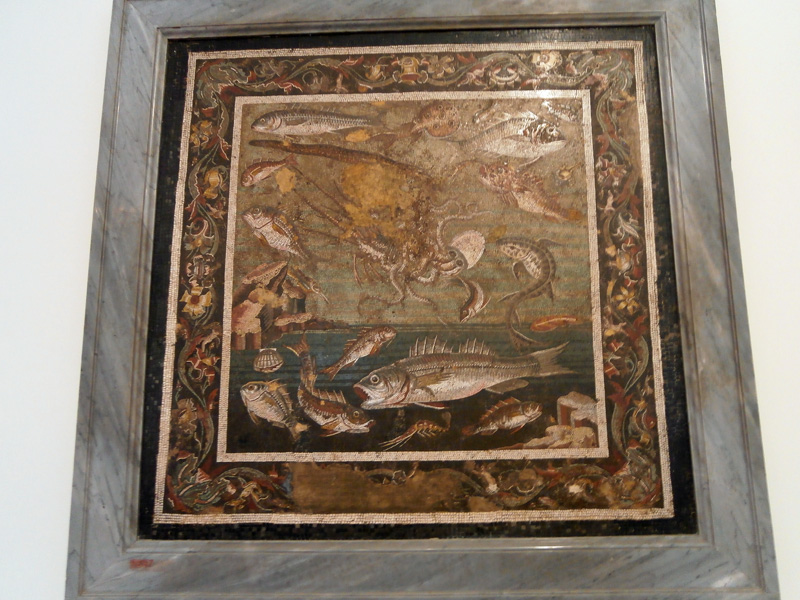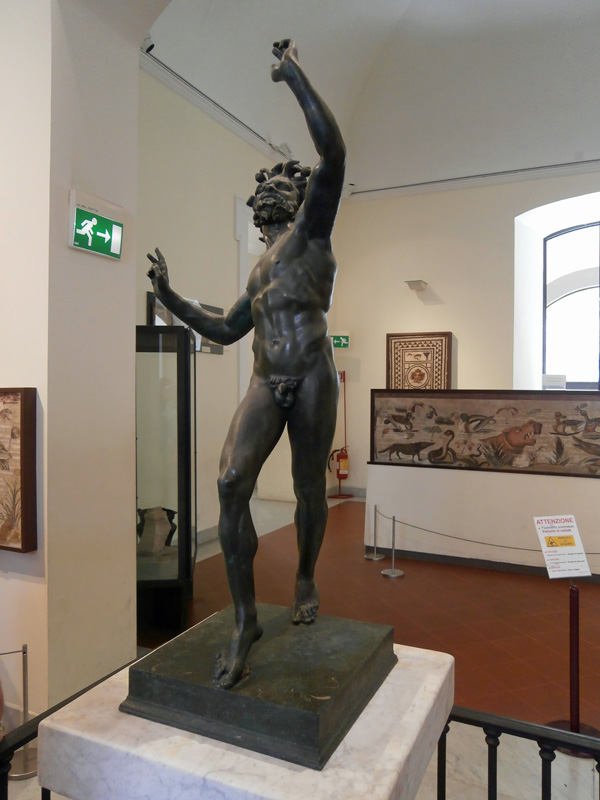 The original statue of the faun from the House of the Faun.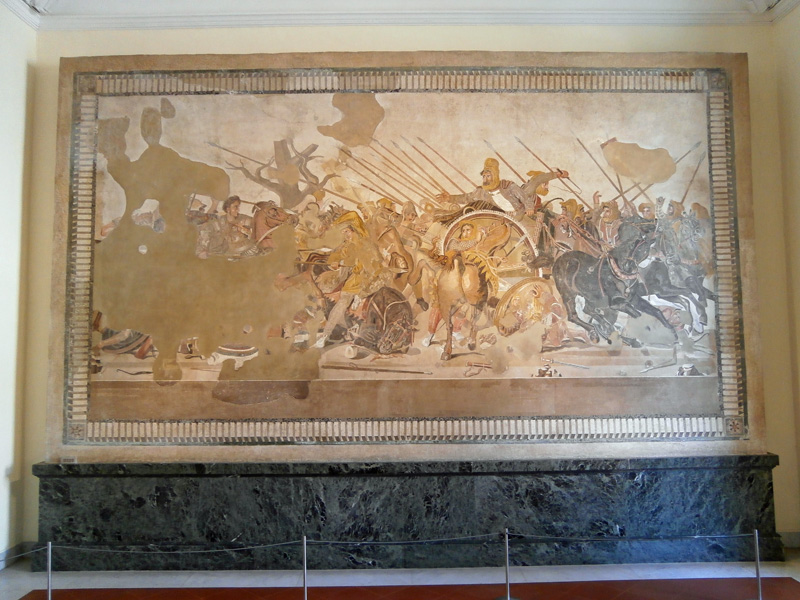 The original mosaic of the Battle of Issus.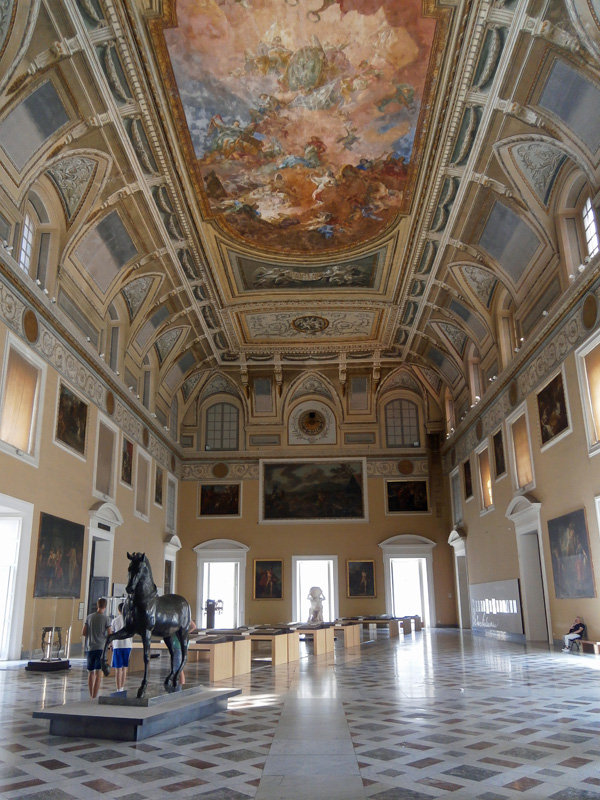 One of the galleries in the museum.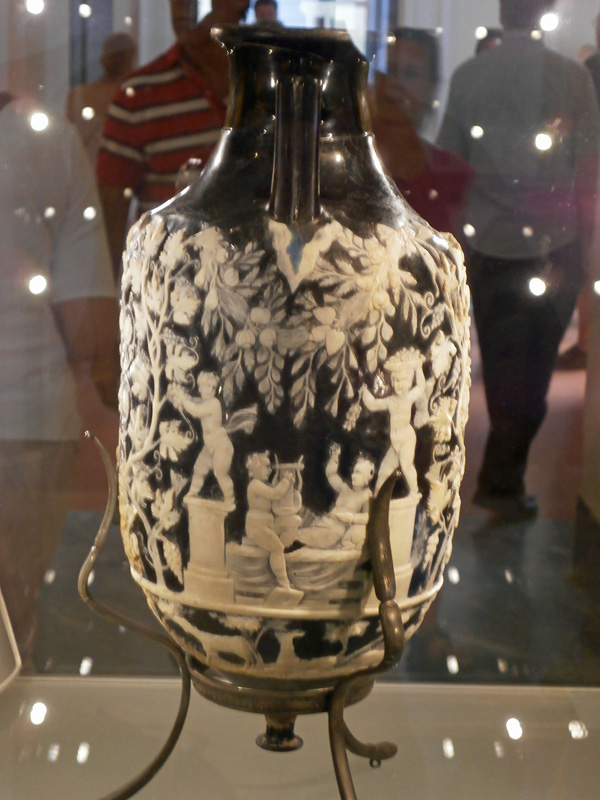 A beautifully decorated Roman glass vase found in Pompeii.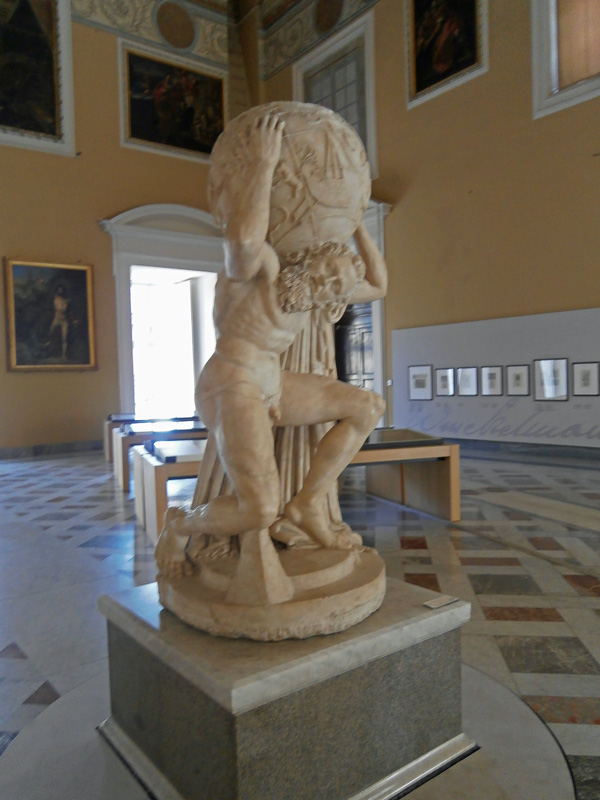 The "Farnese Atlas" Roman statue (not from Pompeii).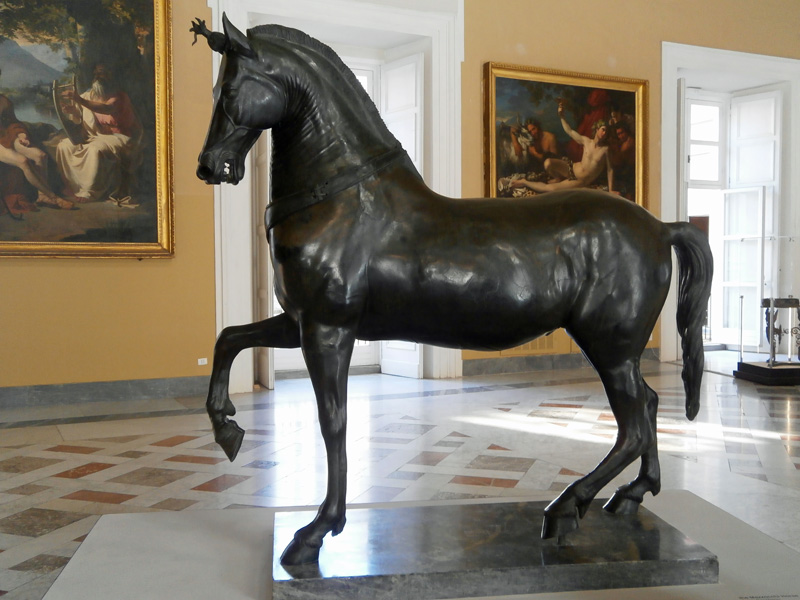 The "Mazzocchi horse", reconstructed from bronze fragments found in Herculaneum.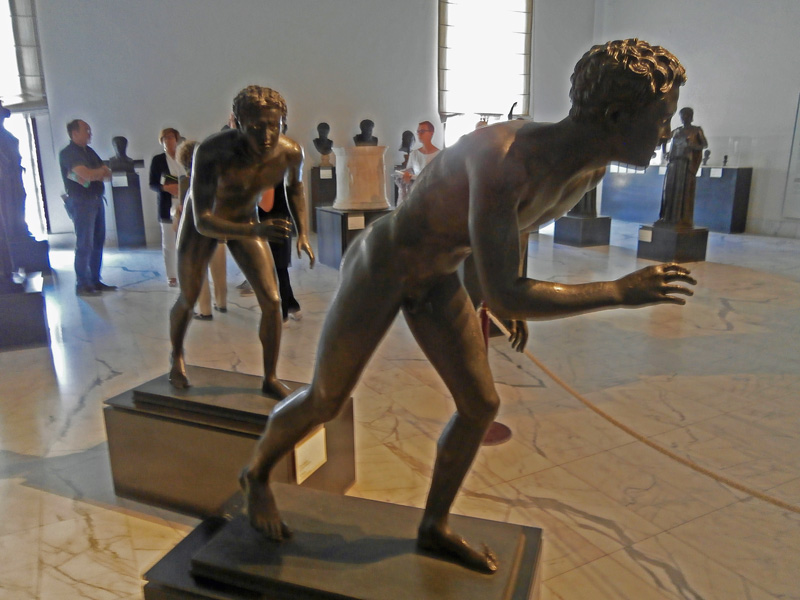 Sculptures of runners, found intact at Herculaneum.