Lanzarote, January 2010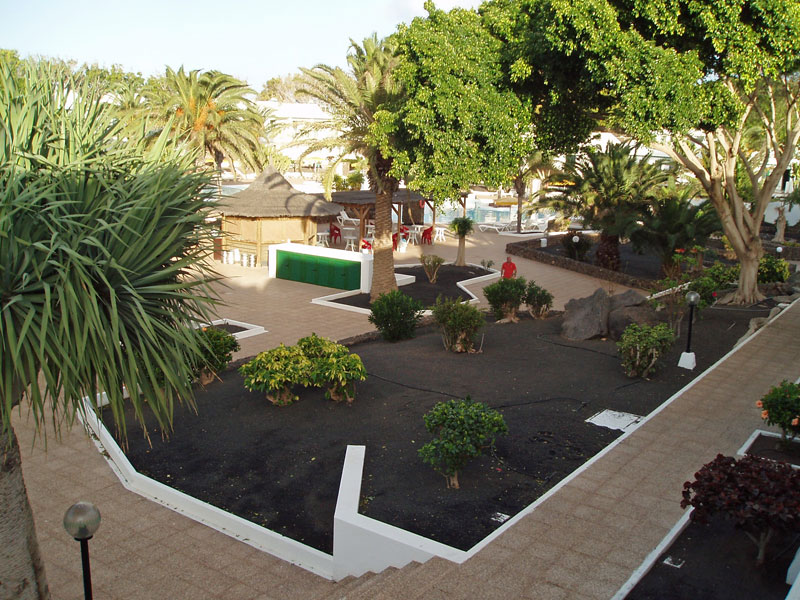 We stayed in a self-catering apartment at Sun Park, Playa Blanca. This is the view of the Sun Park grounds from our balcony.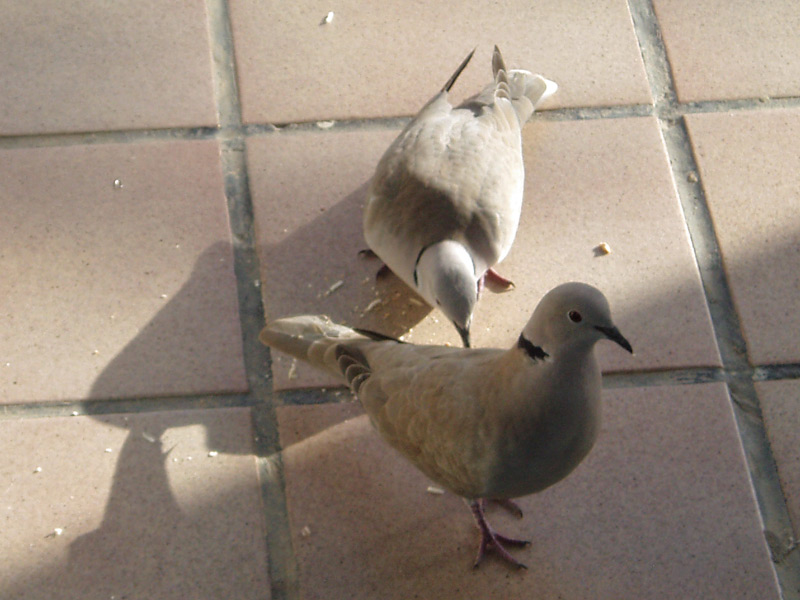 Collared doves flocked to the balcony to hoover up crumbs.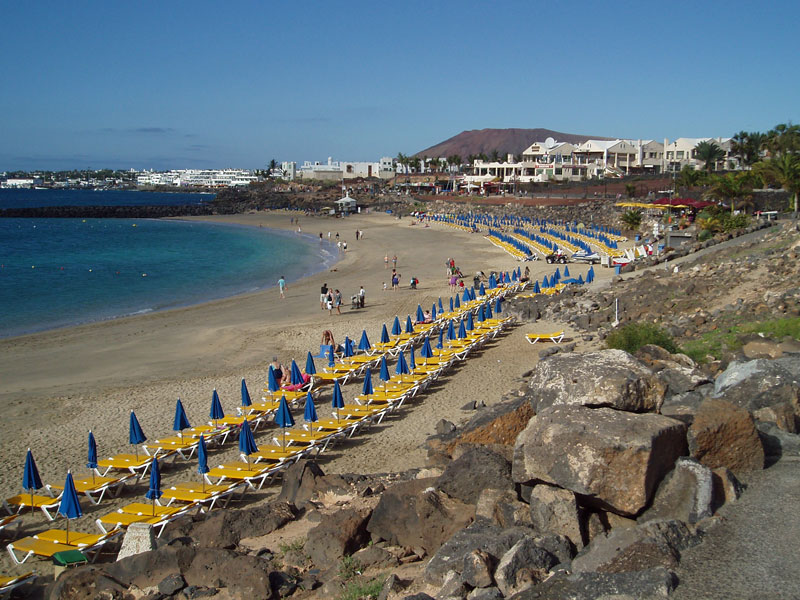 Playa Dorada beach, just a few minutes' walk from Sun Park.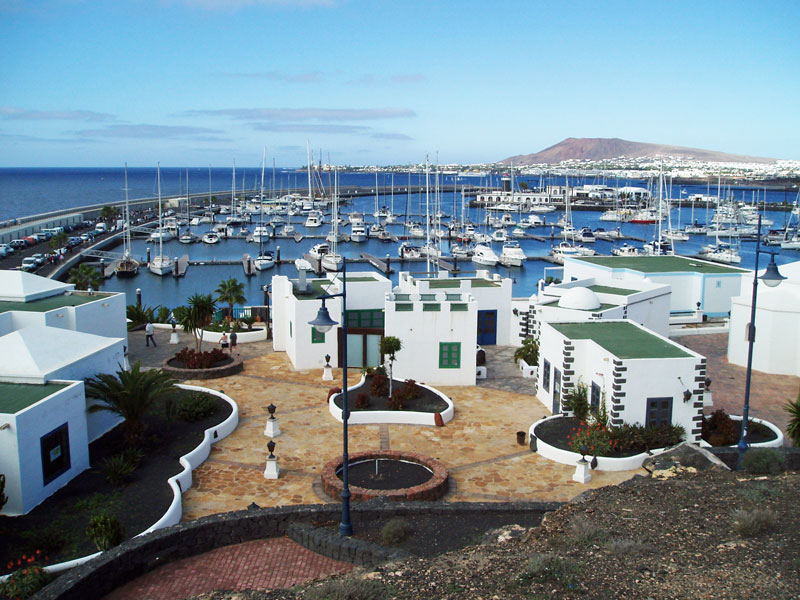 The Rubicón marina, along the promenade from Costa Dorada.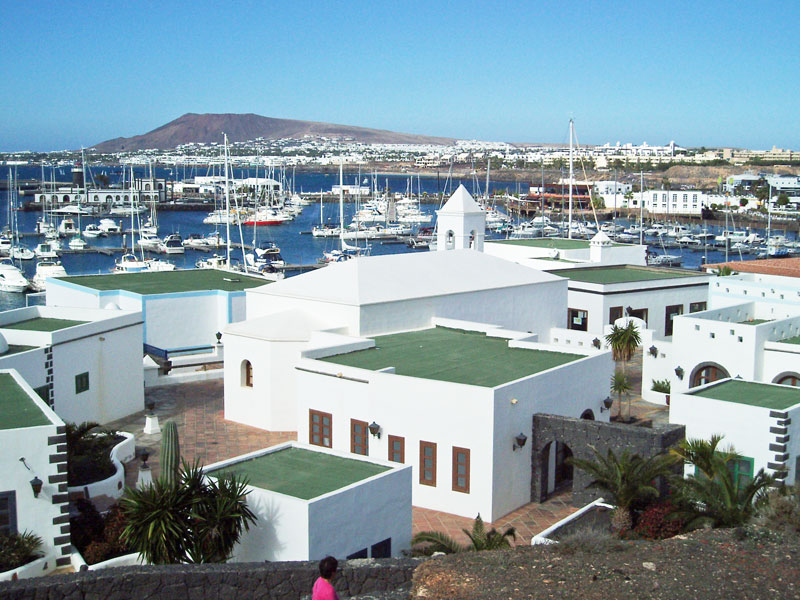 Another view of the Rubicón marina.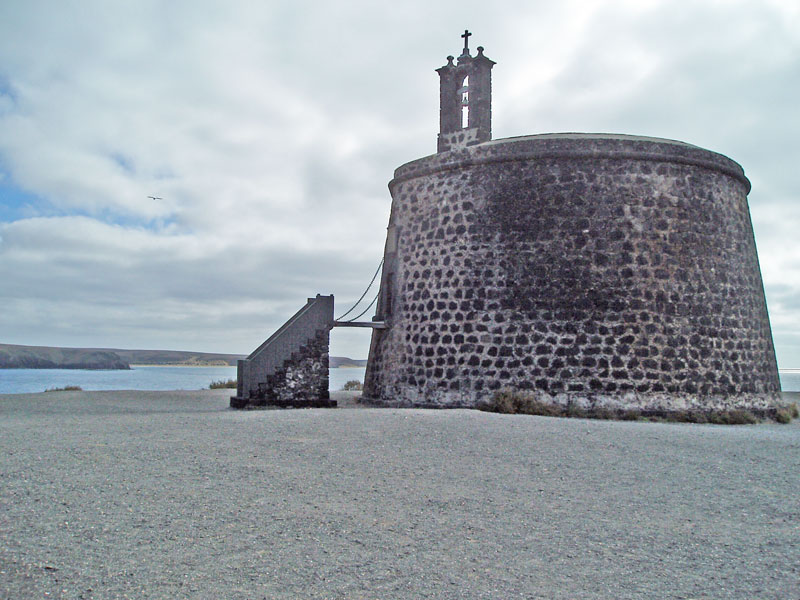 Just beyond the marina, the Castillo de las Coloradas (1769), with the beaches of Papagayo in the background.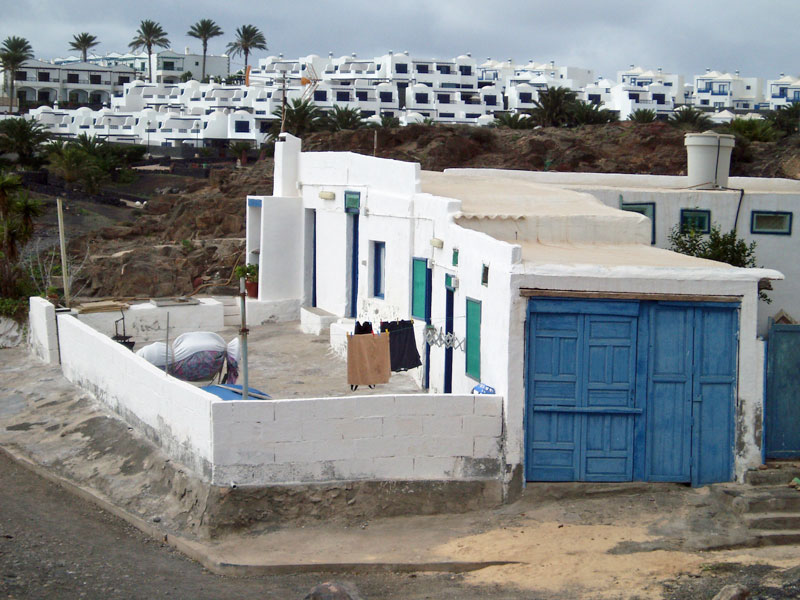 Las Coloradas: traditional fishermen's cottages engulfed by new tourist developments.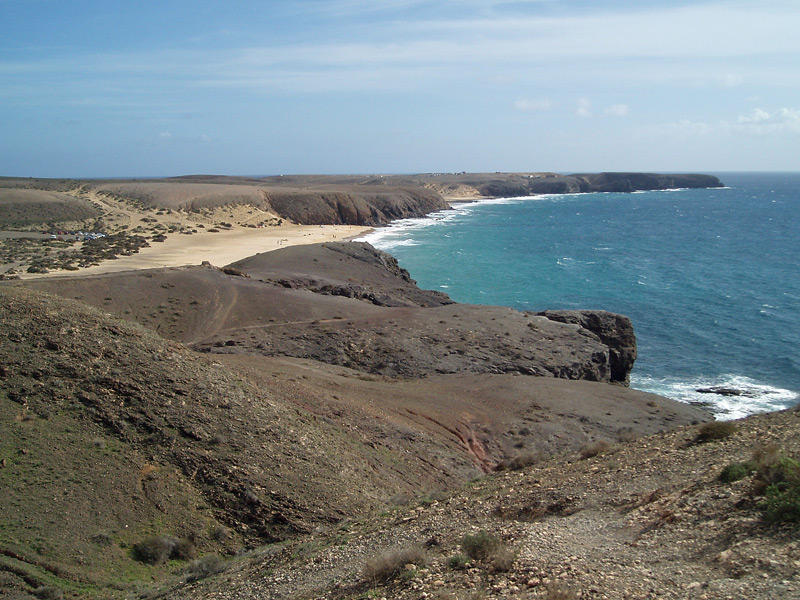 The Papagayo beaches, seen from Las Coloradas.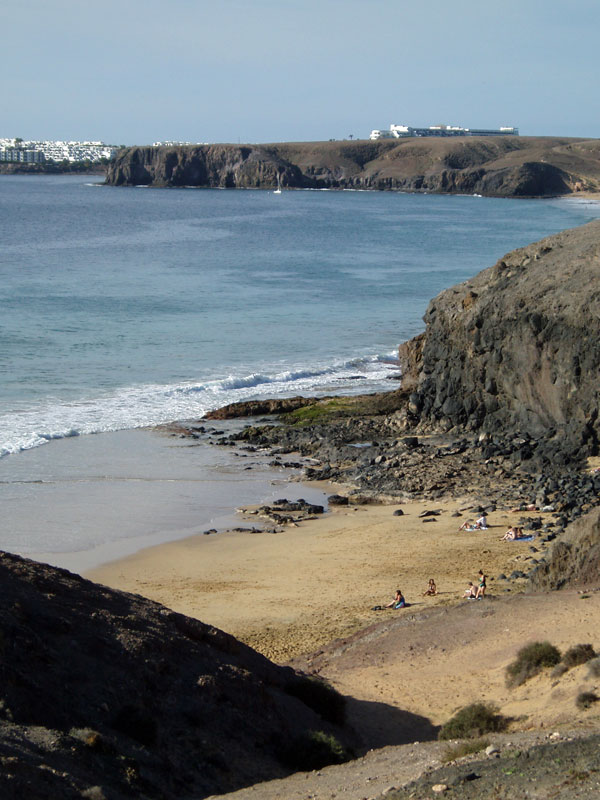 One of the Papagayo beaches.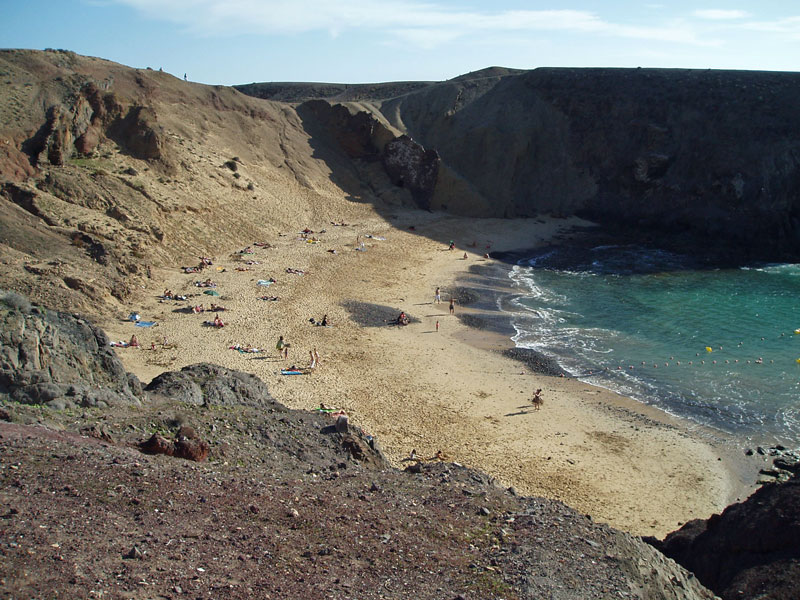 Another Papagayo beach.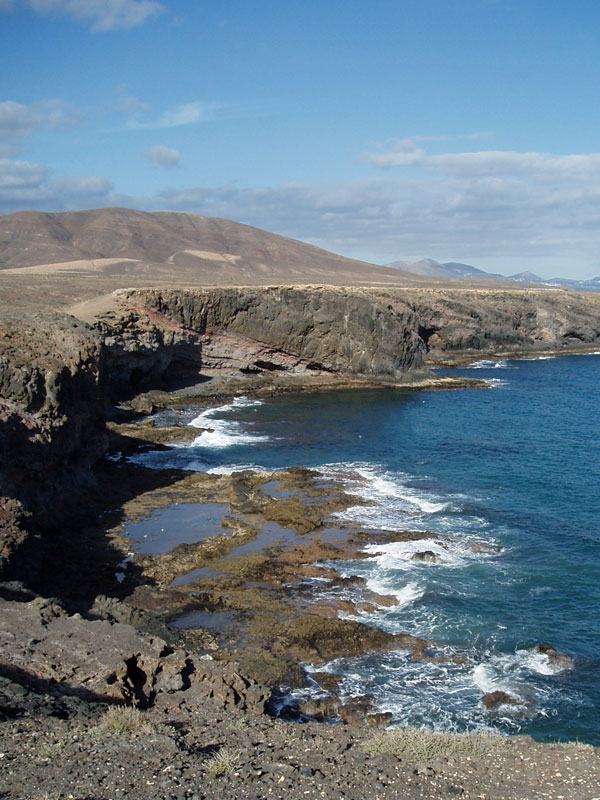 The coastline around the cape past Papagayo.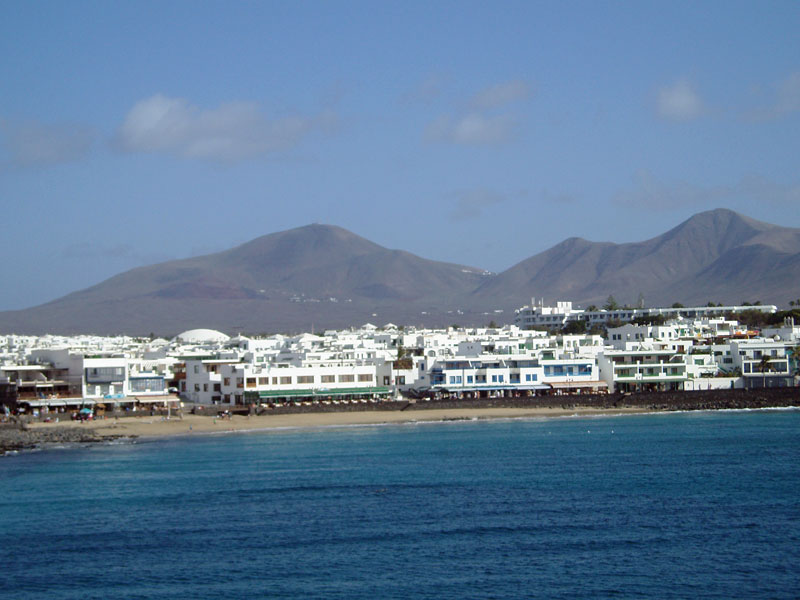 Playa Blanca from the ferry, on a day trip to Fuerteventura.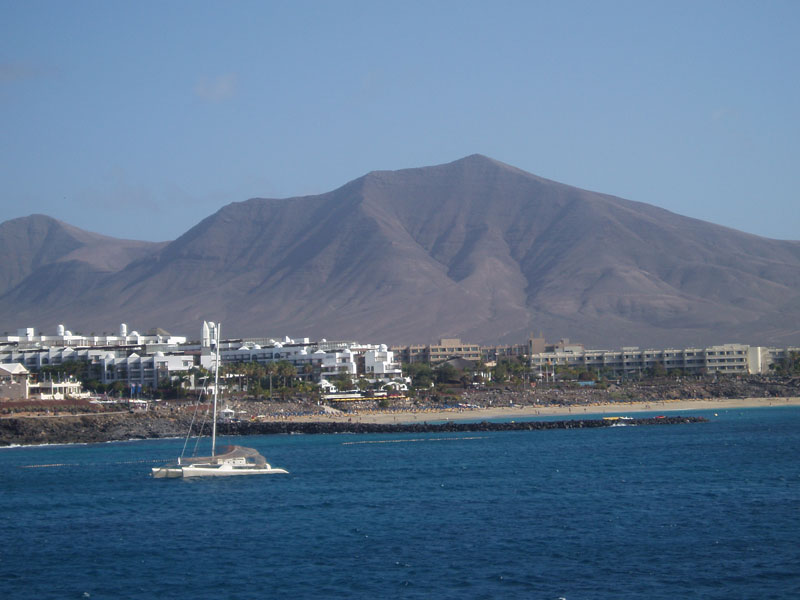 Playa Dorada from the ferry.
Typical Fuerteventura landscape.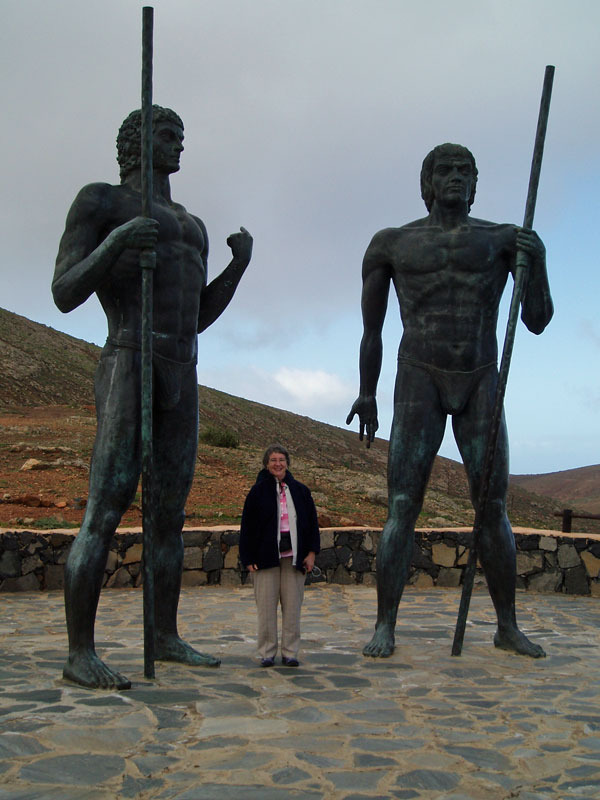 Mary by a statue commemorating two Guanche chiefs.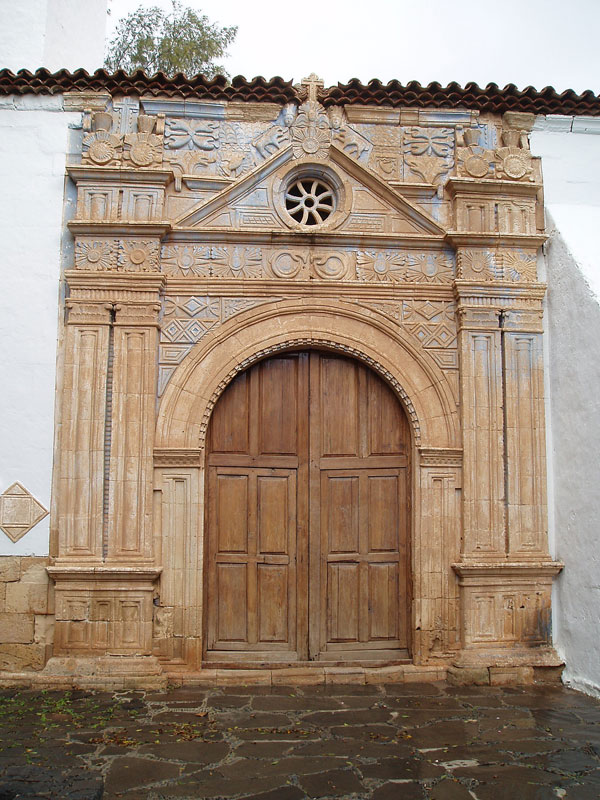 Doorway of the church at Pájara, decorated with Aztec-style carvings (presumably done by some explorer returning from the New World).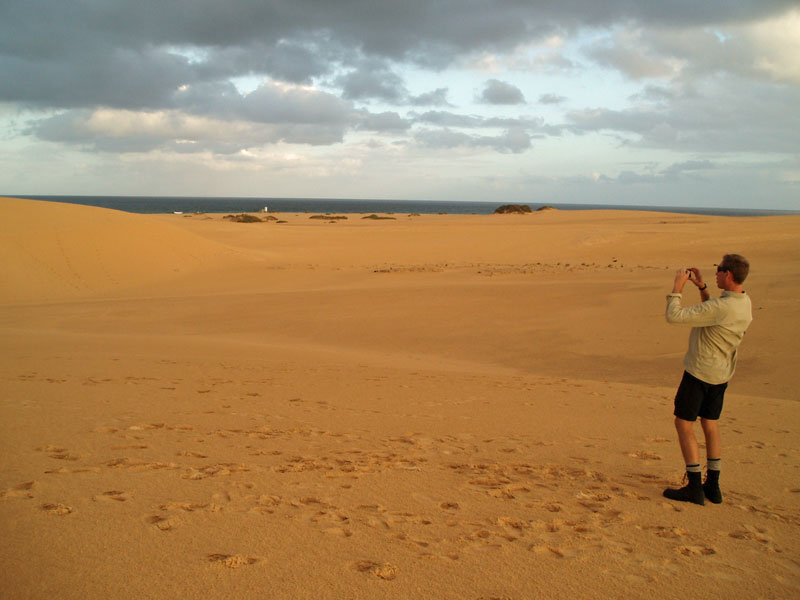 The dunes of Fuerteventura, on a blustery late afternoon.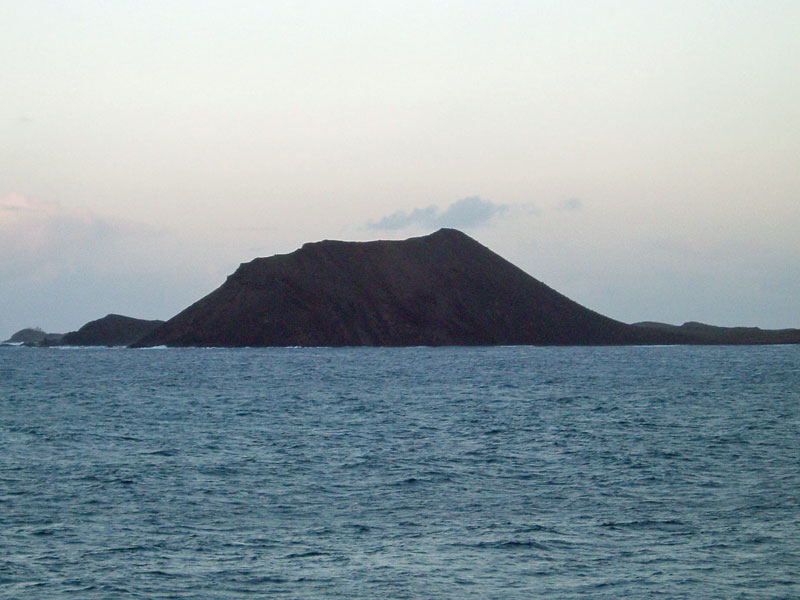 Isla de Lobos, a little island close to Fuerteventura, from the ferry on the return journey.