Lanzarote, January 2010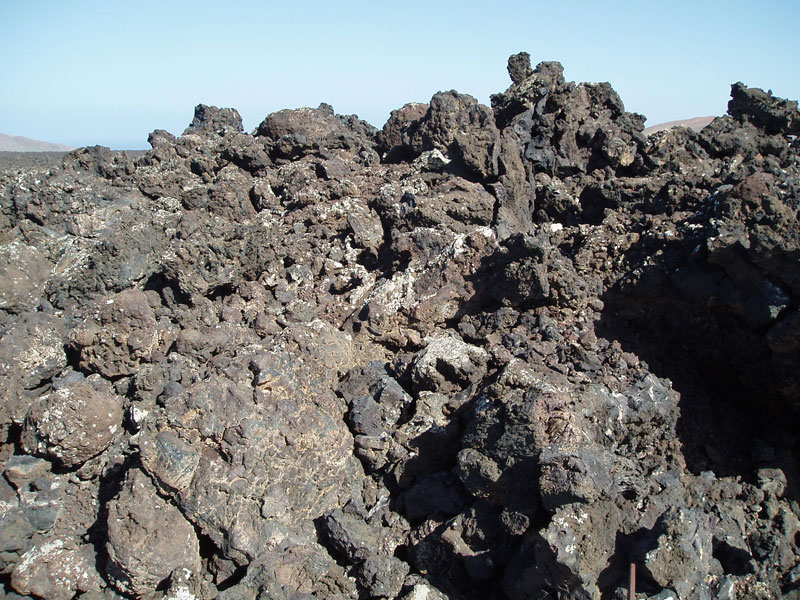 About a quarter of Lanzarote is covered with lava from the volcanic eruptions of the 18th and 19th centuries. Here, the lava is gradually being colonised by lichens.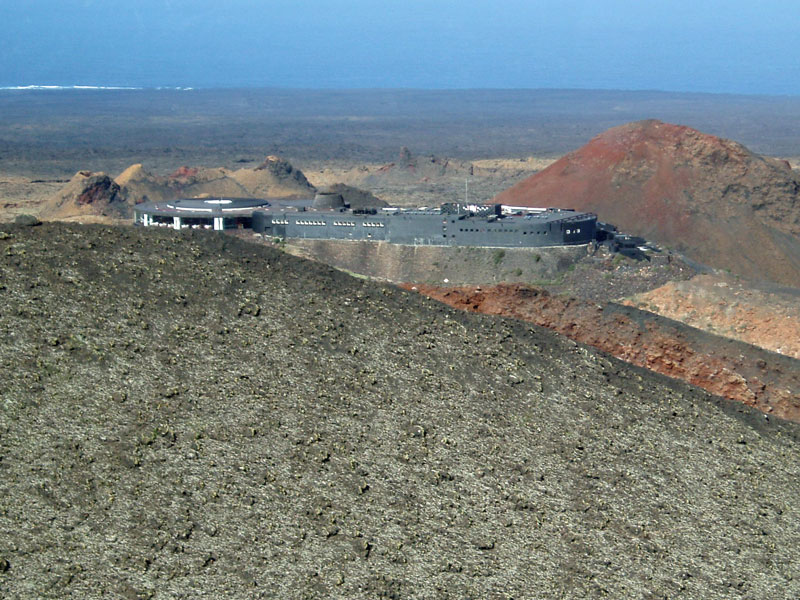 The El Diablo restaurant and visitor centre at Islote de Hilario (Fire Mountain) in the Timanfaya National Park, designed by the celebrated Lanzarotean artist and architect César Manrique.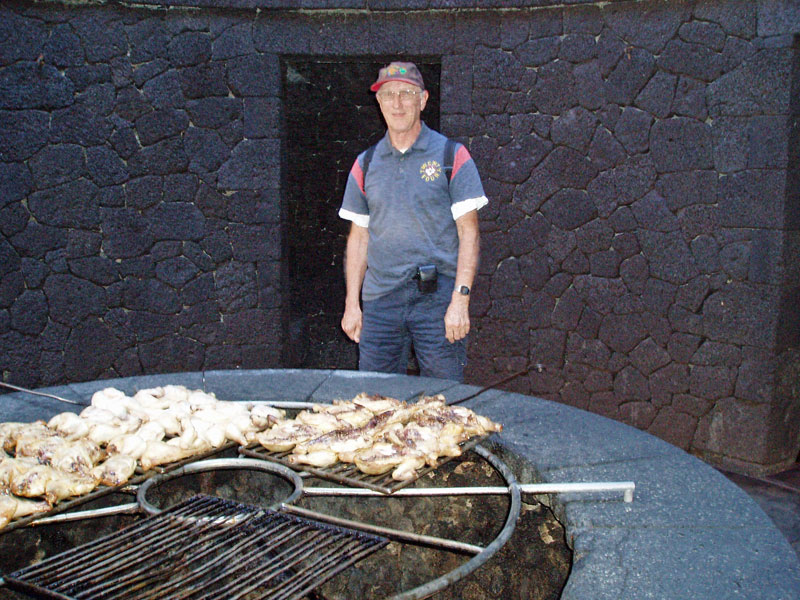 Chris at the restaurant's barbecue, which is powered by heat from the volcano.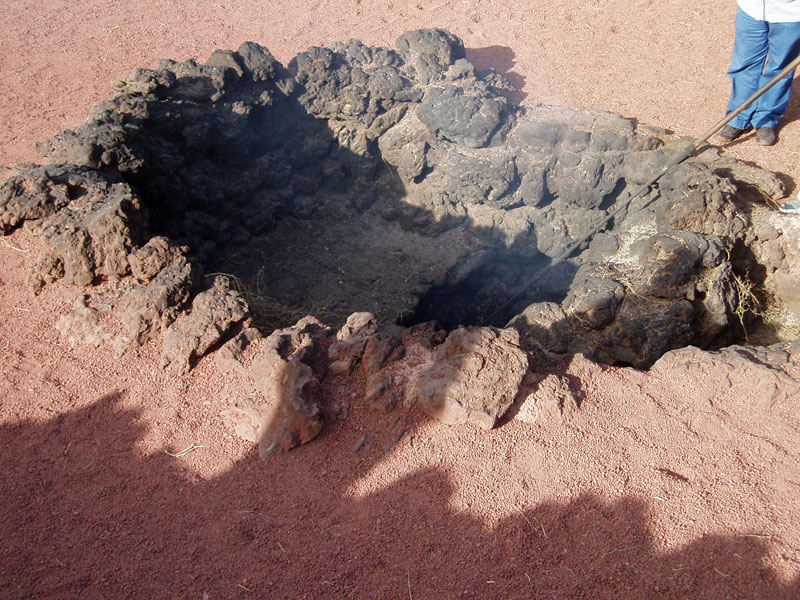 Brushwood is dropped into a shallow pit outside the restaurant ...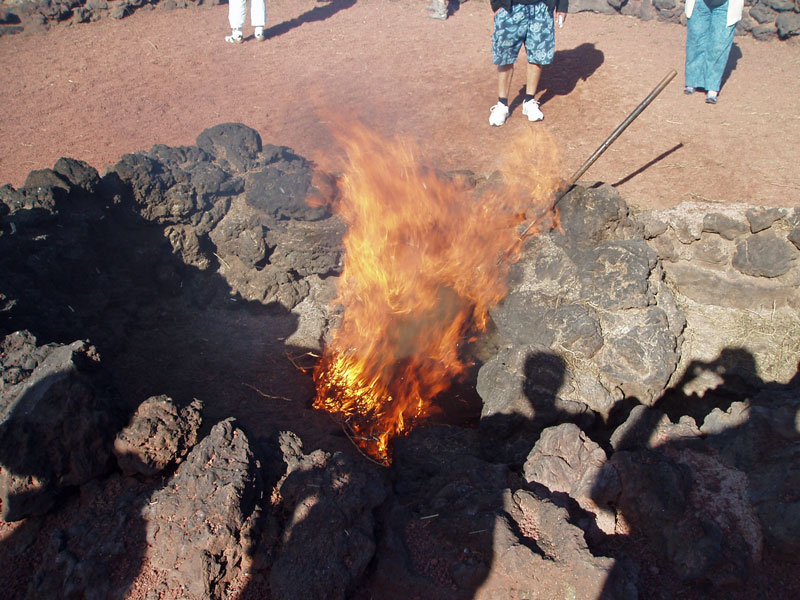 ... and ignites spontaneously after a minute or so.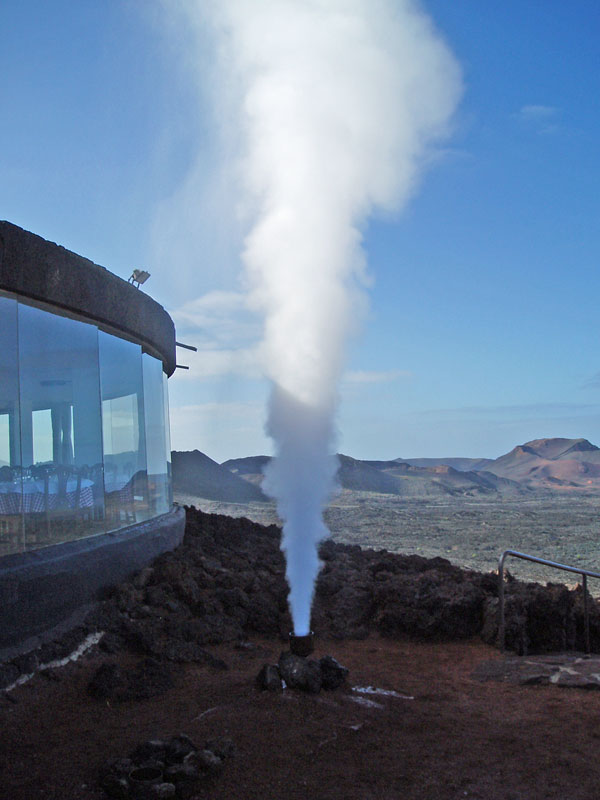 A bucket of water emptied into a hole erupts a couple of seconds later in a explosive spout of steam.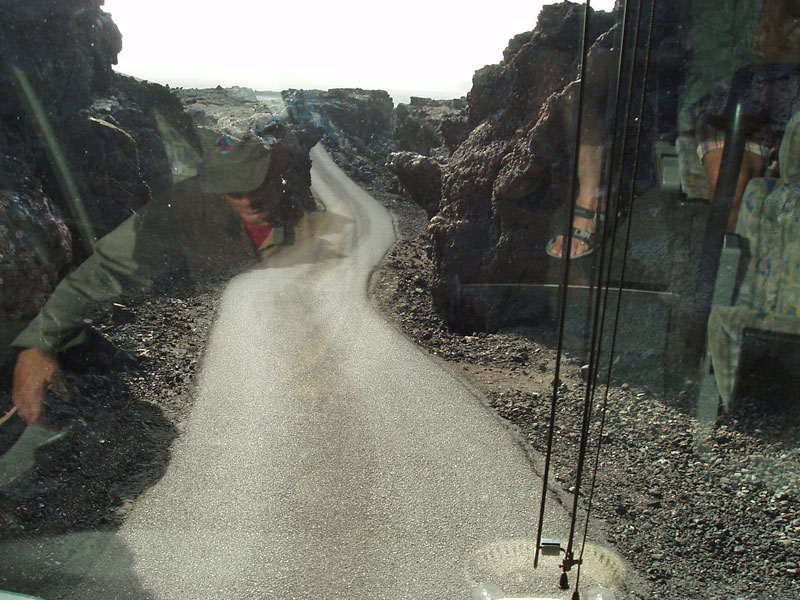 The bus tour of the volcano area passes along a collapsed lava tube (unfortunately the driver's face and my foot are rather prominently reflected in the windscreen).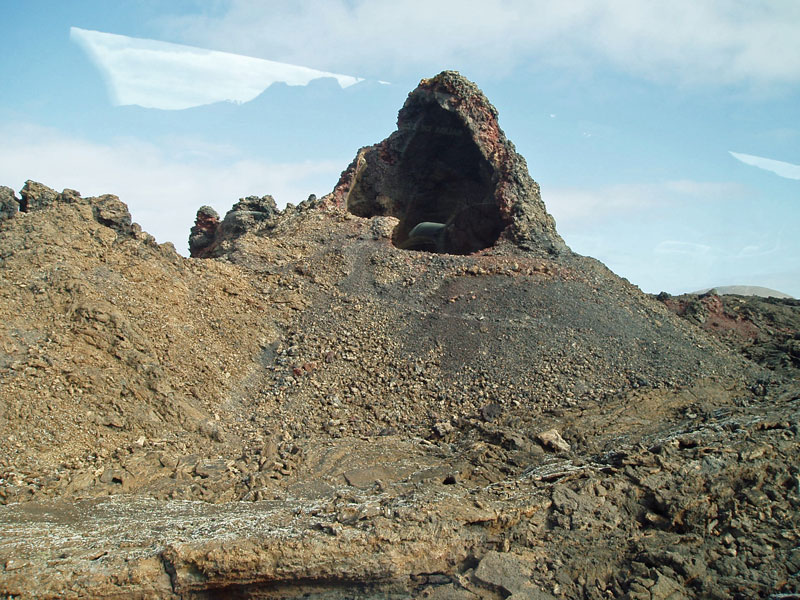 A solidified lava bubble.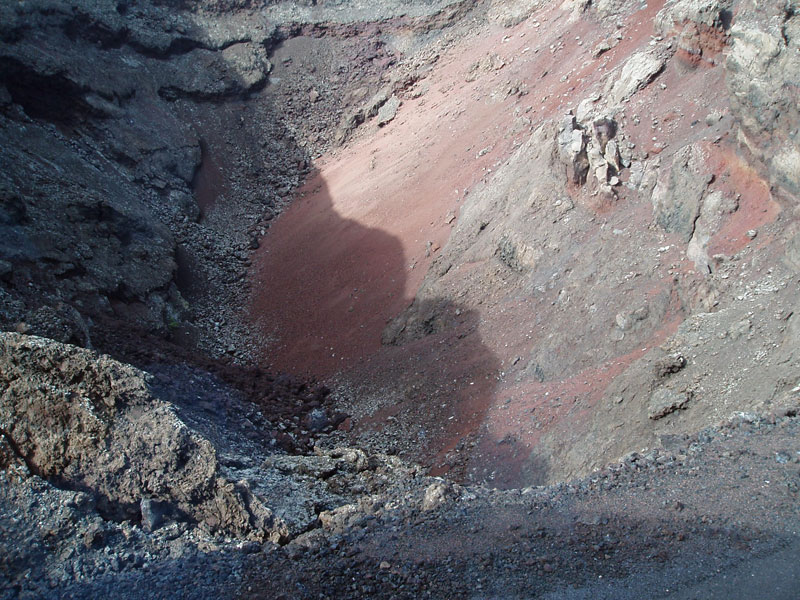 Volcanic crater.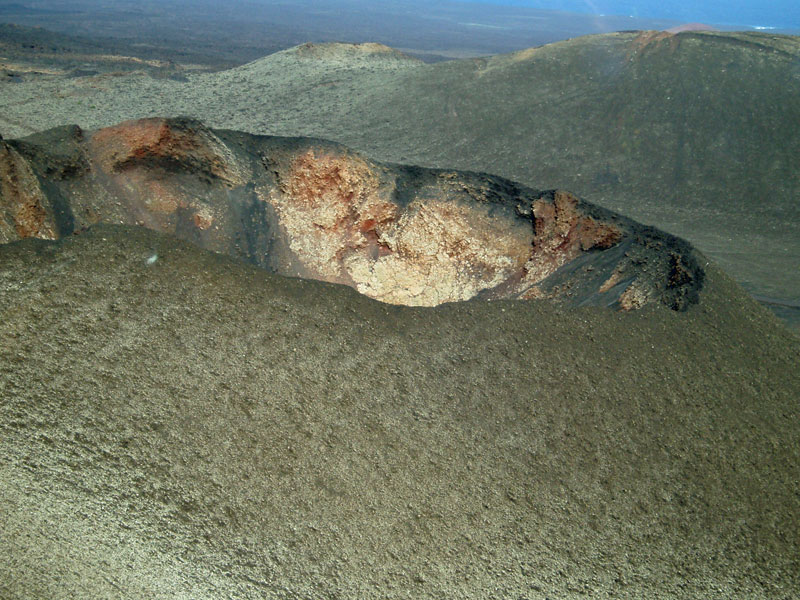 The light in this crater comes from reflected sunlight, not volcanic activity (I think!).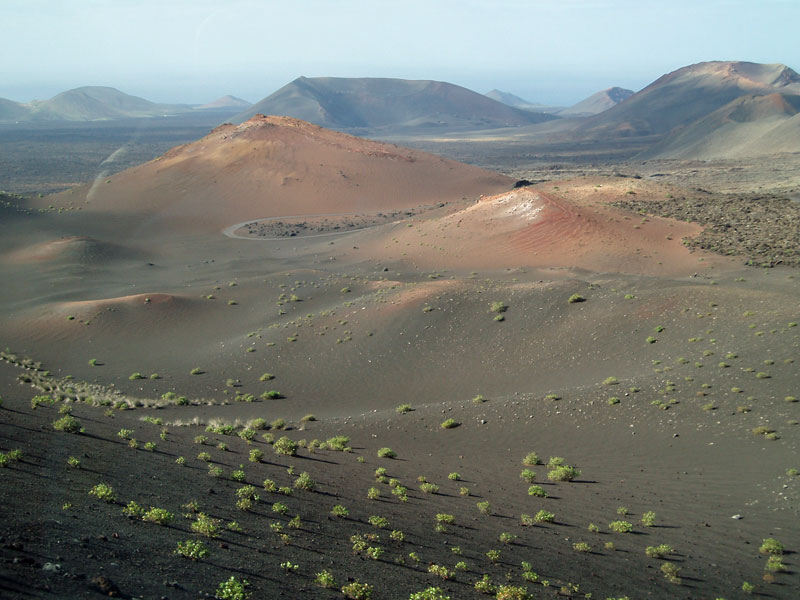 This area of volcanic ash is gradually being reclaimed by vegetation.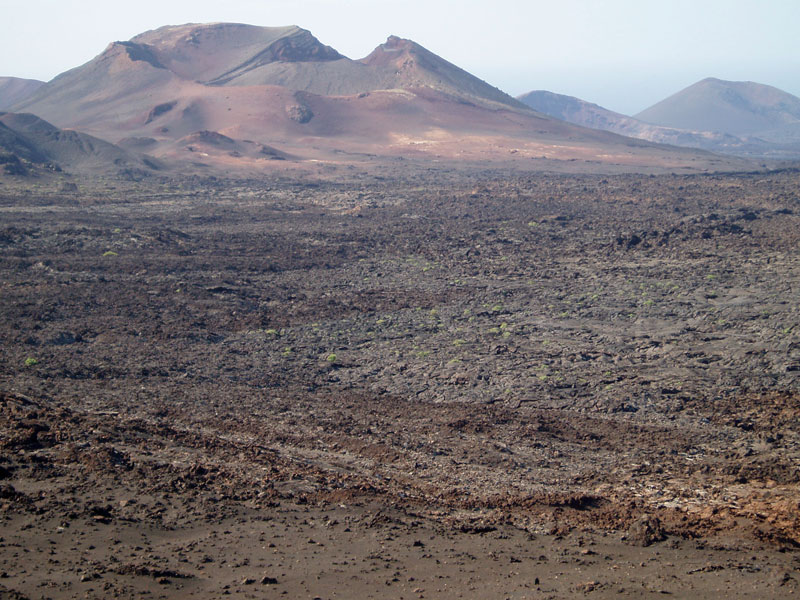 View of the main crater from the El Diablo visitor centre.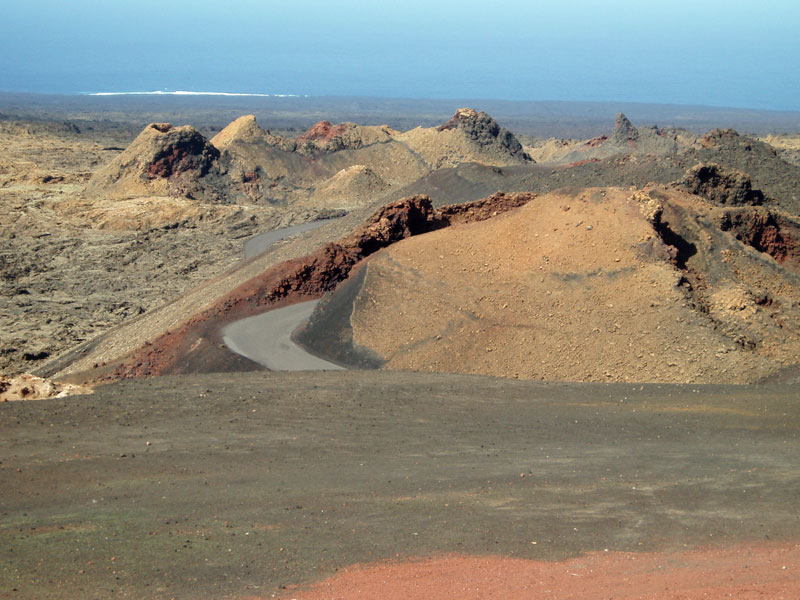 From the visitor centre, looking towards the sea.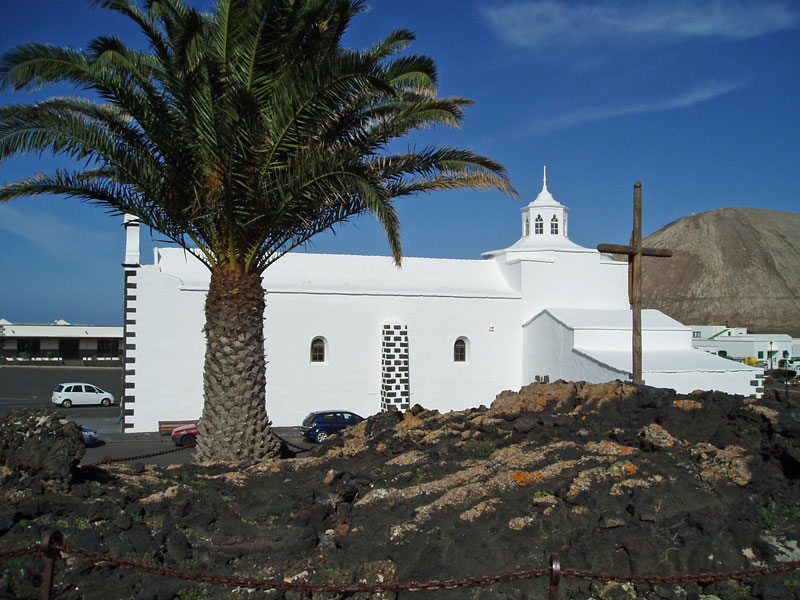 Ermita de Los Dolores. The cross marks the spot where the lava stopped flowing towards the village of Mancha Blanca.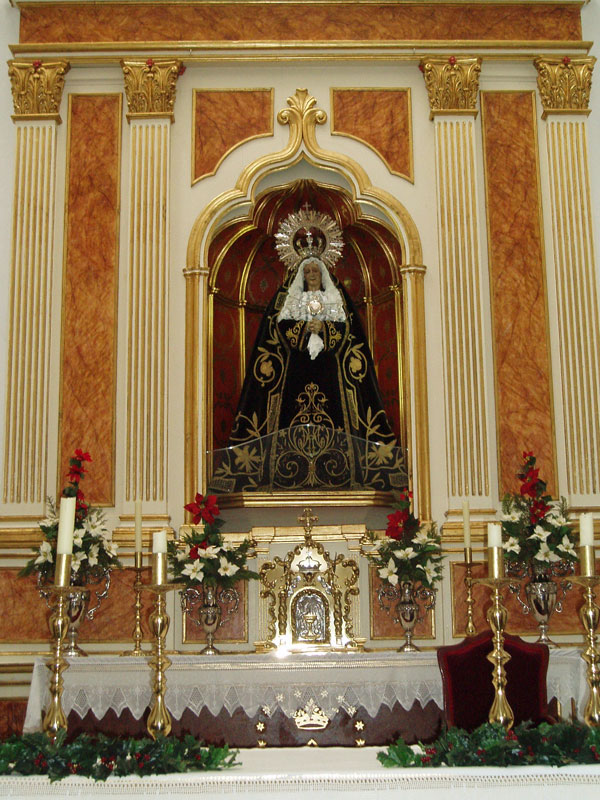 Inside the church, Nuestra Señora de Los Dolores, Our Lady of the Sorrows, credited with averting the lava flow from the village (but several other villages were wiped out by the 1730 and subsequent eruptions).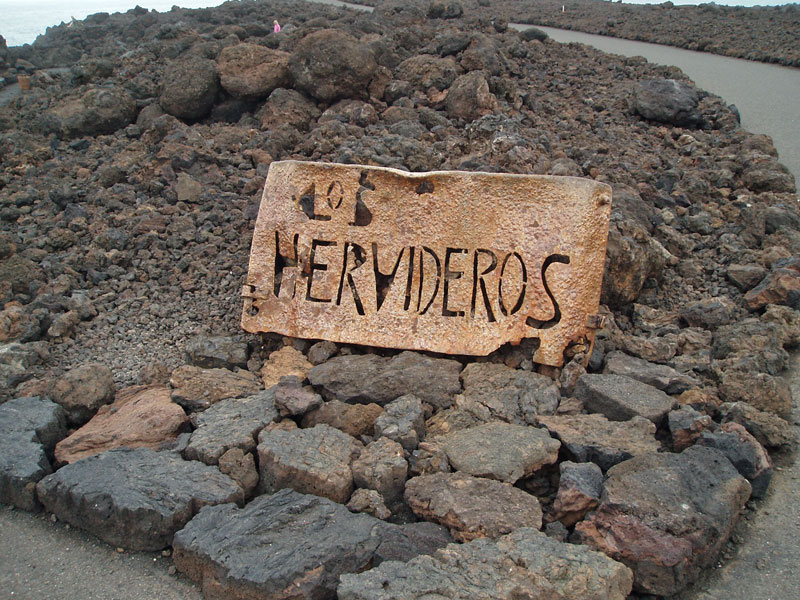 Los Hervideros, where the lava flow entered the sea.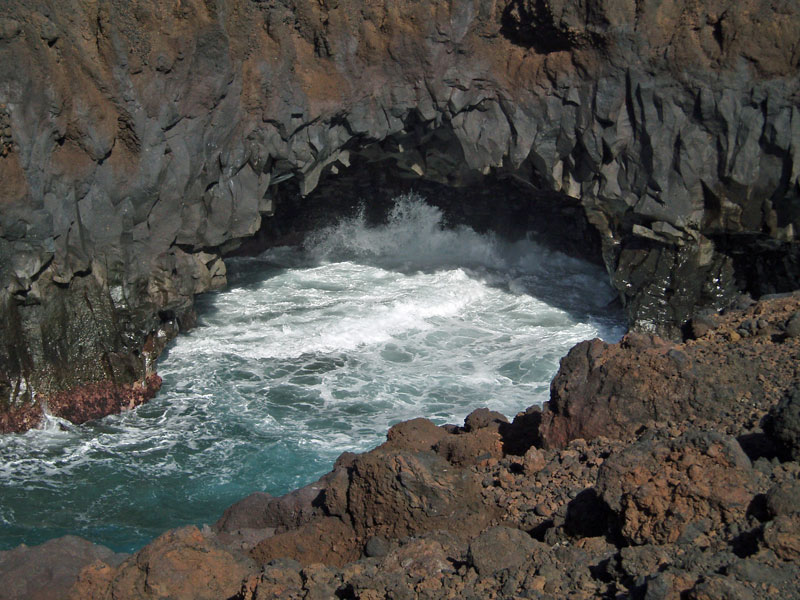 The sea is fighting back, and the breakers have created a spectacular system of sea caves.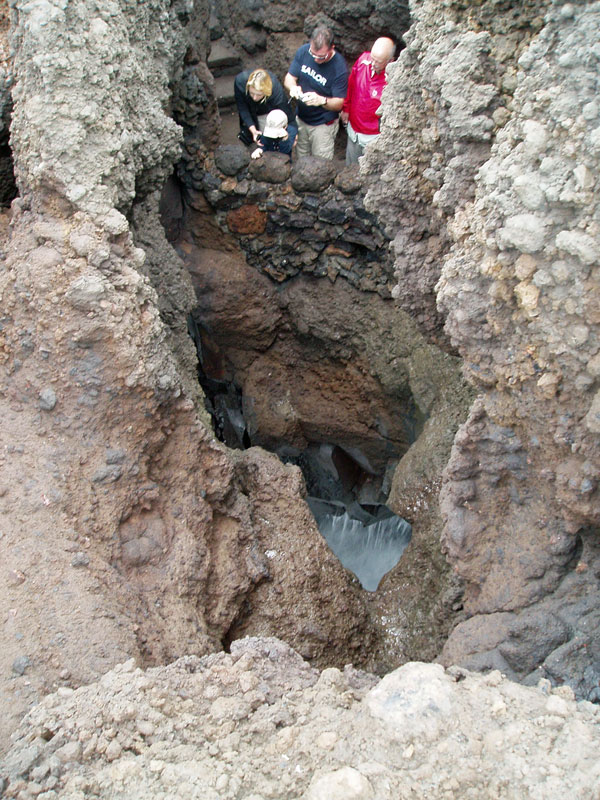 One of the overlooks at Los Hervideros.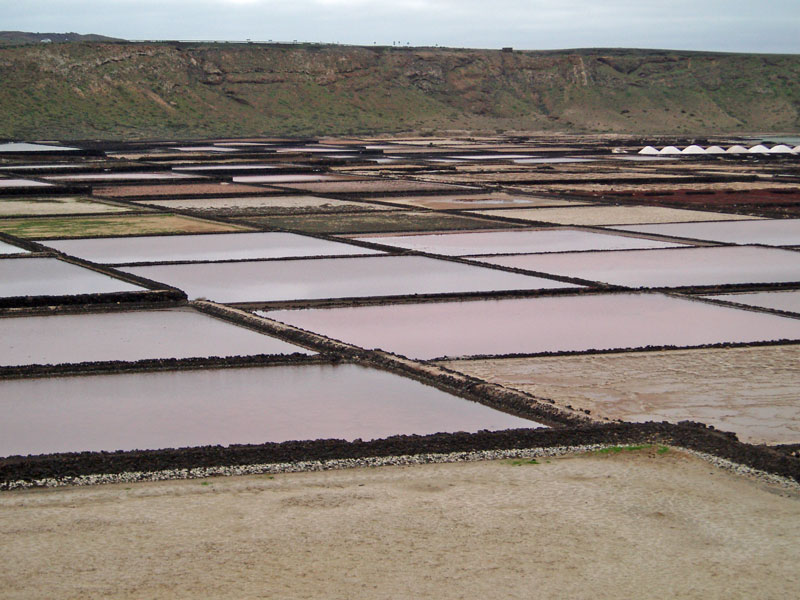 Salt evaporation ponds at Janubio.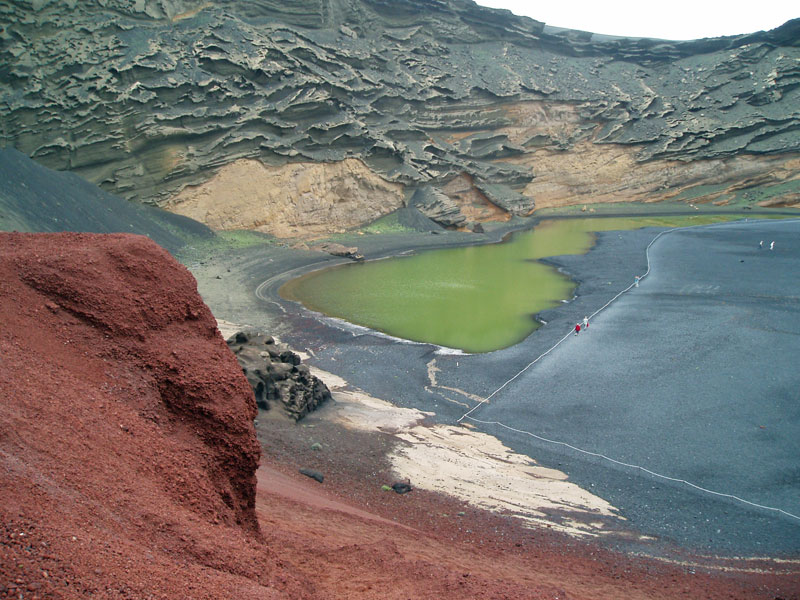 Lago de los Clicos at El Golfo (yes, it really is that green).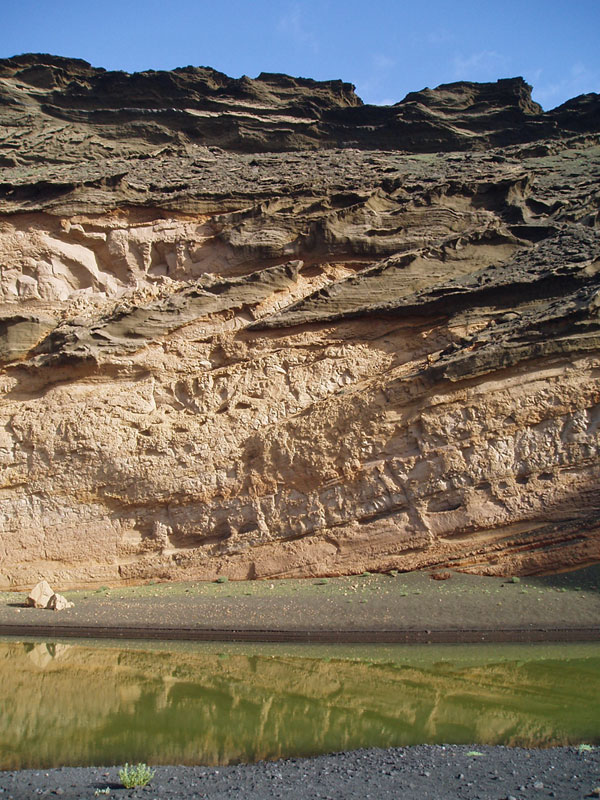 The lake on a sunnier day.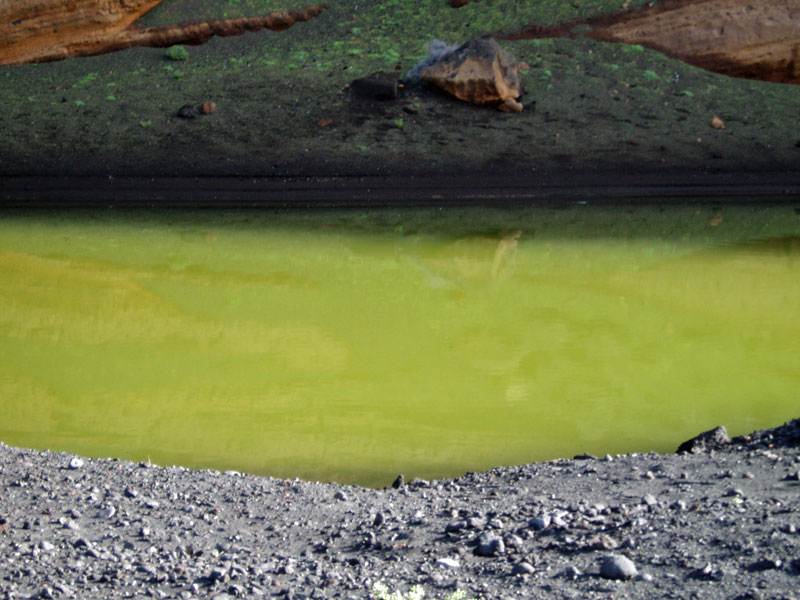 Close-up view of the green lake.