If a picture has a red border, move the cursor over it to see an alternative view.
Scotland, June/July 2009
Page 2: Maes Howe; stone circles; Hoy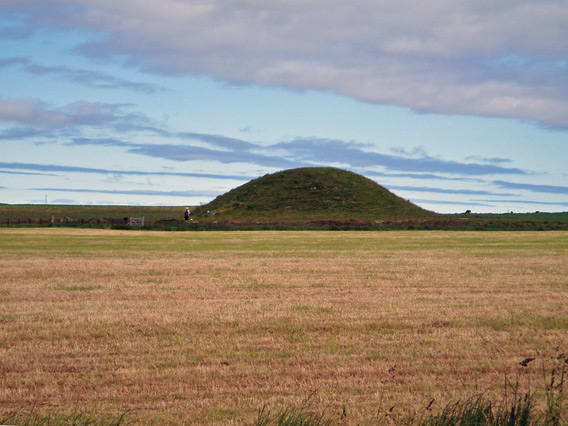 The neolithic chambered burial cairn at Maes Howe.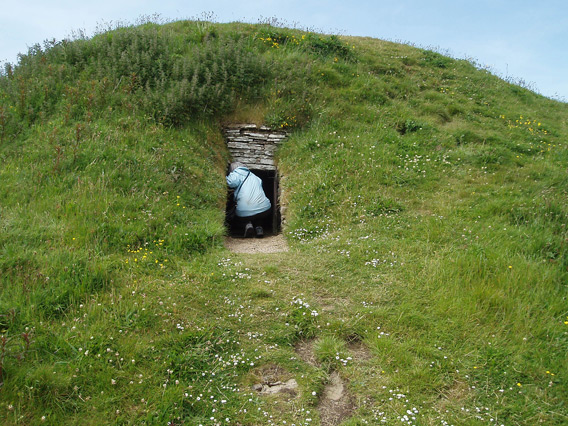 Entrance to Maes Howe...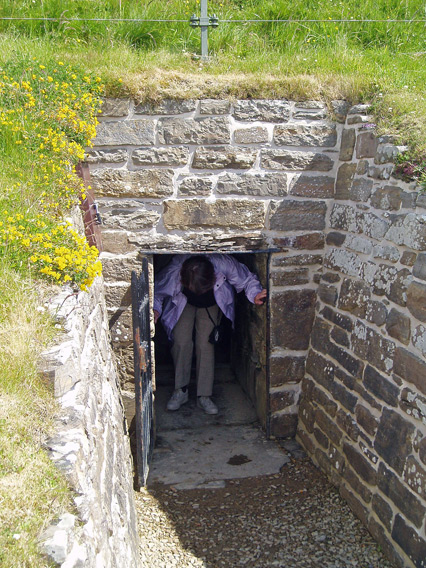 ...and exit (no photographs allowed inside, unfortunately).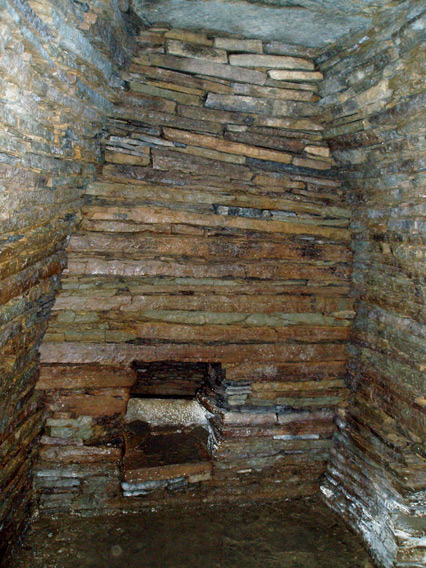 However, there are many other well-preserved chambered cairns on Orkney, with no restrictions on photography. This is the interior of the cairn at Cuween Hill.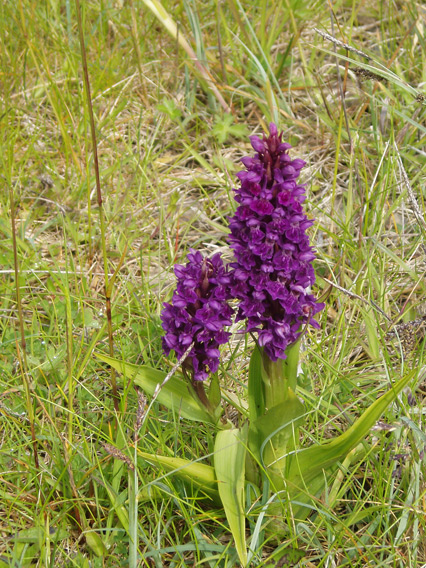 Orcadian orchids, growing on Cuween Hill.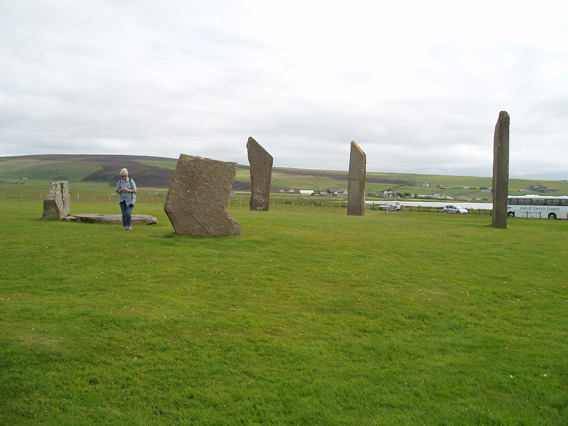 Stone circle at Stenness.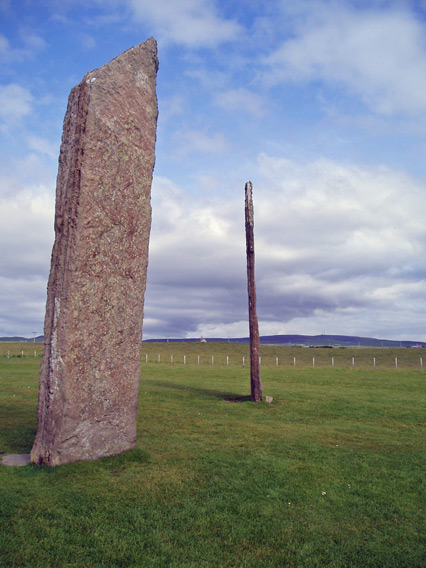 Two of the Stenness stones.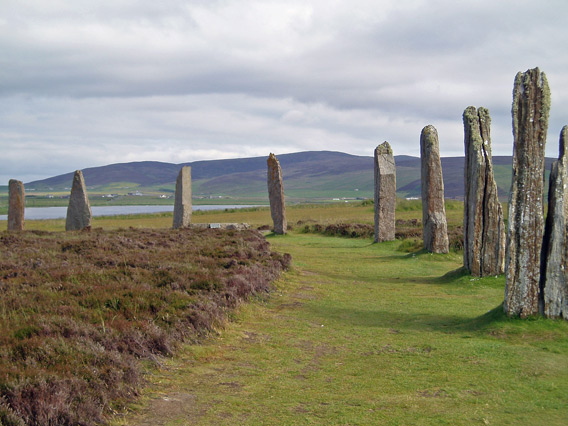 Another stone circle: the Ring of Brodgar.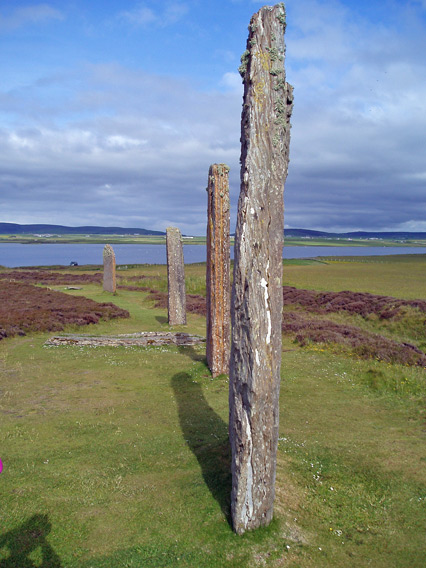 More views of the Ring of Brodgar.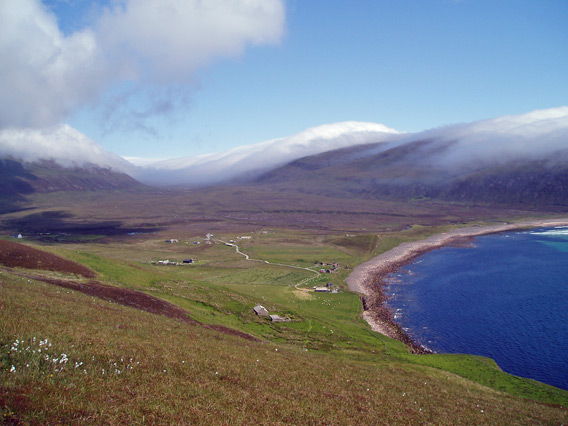 The village of Rackwick on Hoy, with mist rolling over the hills.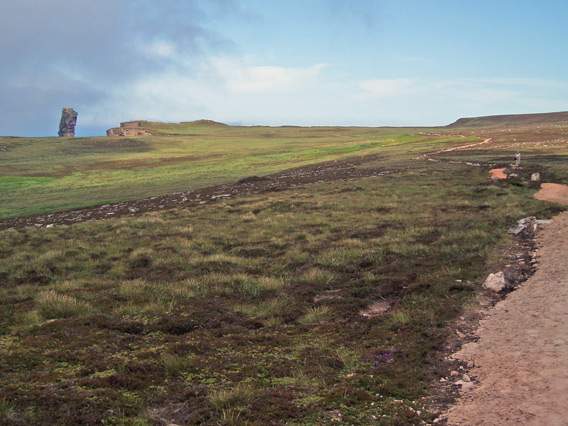 On the path above Rackwick, with the top of the Old Man of Hoy coming into view.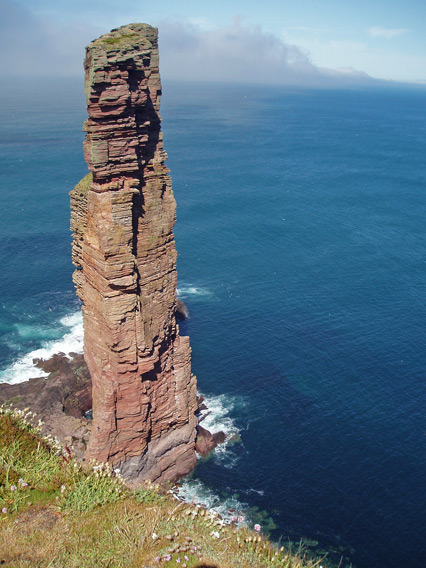 The Old Man of Hoy.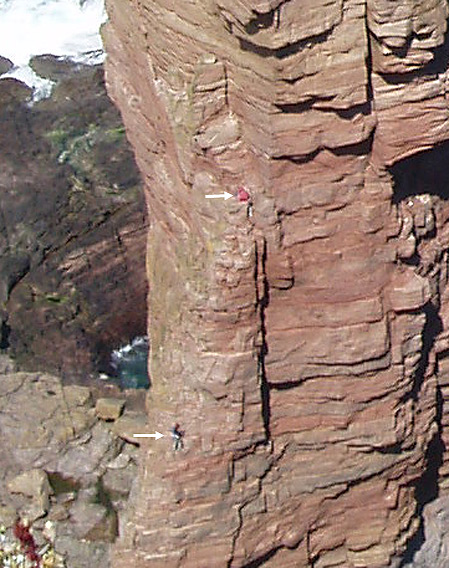 Enlargement of part of the previous photo, with two rock climbers (arrowed) slowly making their way up.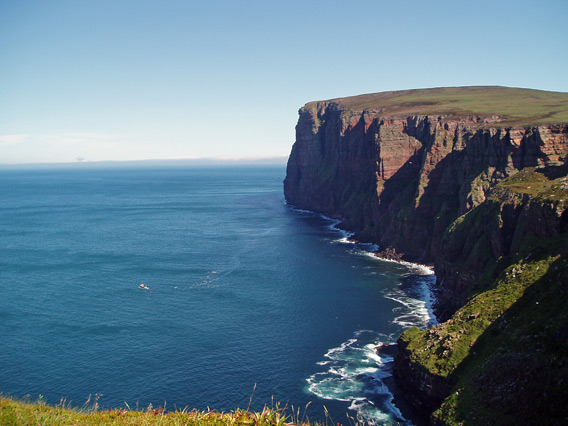 Looking towards St John's Head, the highest cliffs in Britain.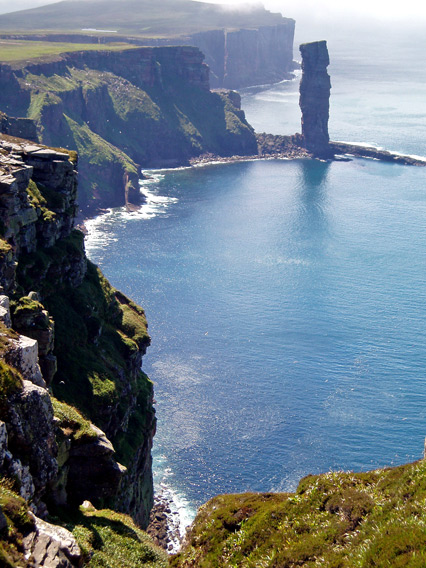 Coming back towards the Old Man. (By the time we got there, after stopping for a picnic lunch, the climbers were about half way up.)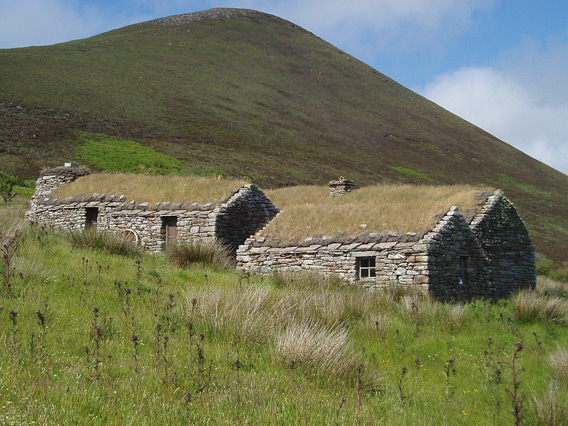 Traditional house at Rackwick, now preserved as a crofting museum.