Roshven, 26 June – 3 July 2004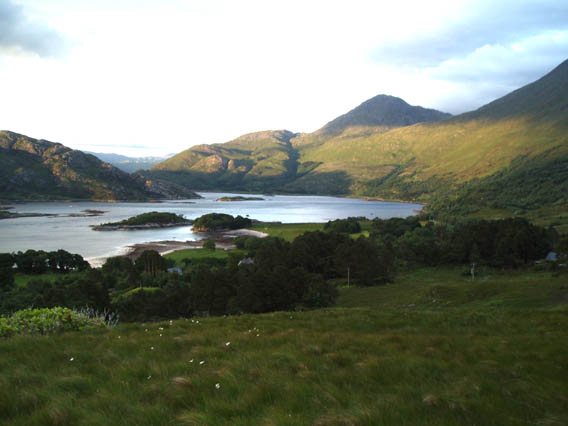 Sunset over Loch Ailort.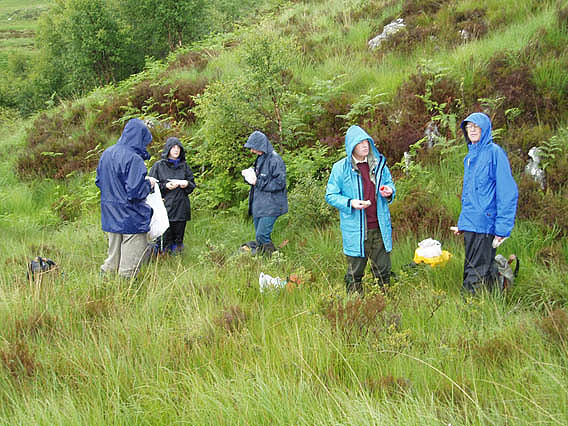 A wet lunch on Beinn Resipol (l to r: Chris S., Liz, Barbara, Bob, Allan).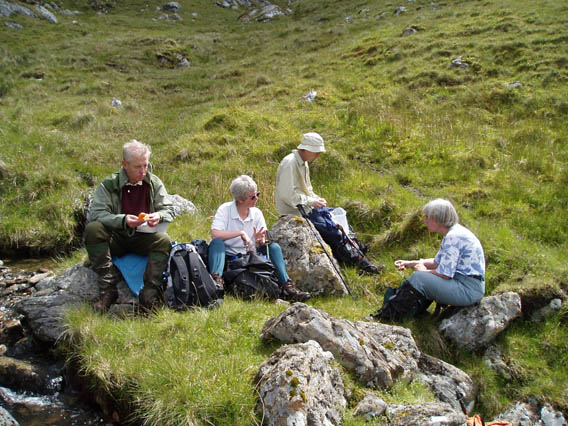 Back to Beinn Resipol the following day, for a drier lunch (Bob, Barbara, Allan, Pat).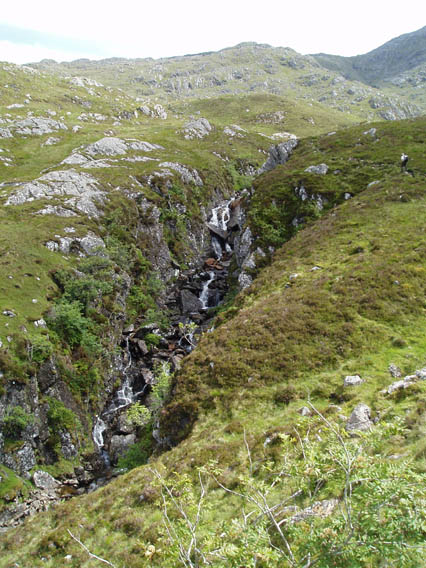 A stream (Allt Mhic Chiarain) tumbling down the slopes of Beinn Resipol.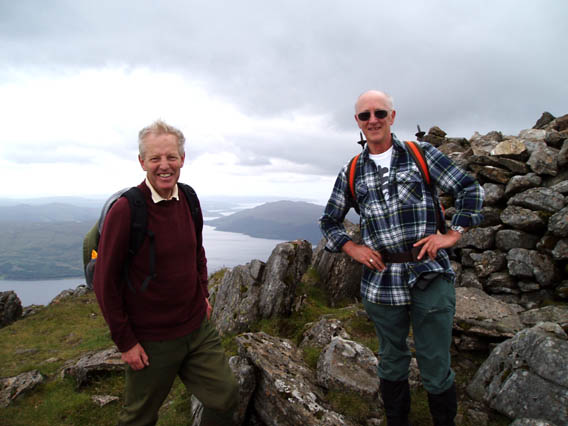 Bob and Chris on the summit of Beinn Resipol.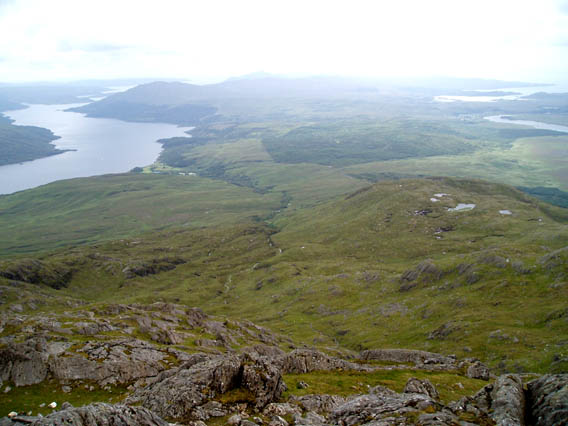 View from the summit of Beinn Resipol, looking west towards Ardnamurchan with Loch Sunart to the left. The pale green patch beside Loch Sunart is the caravan site where we started the walk.