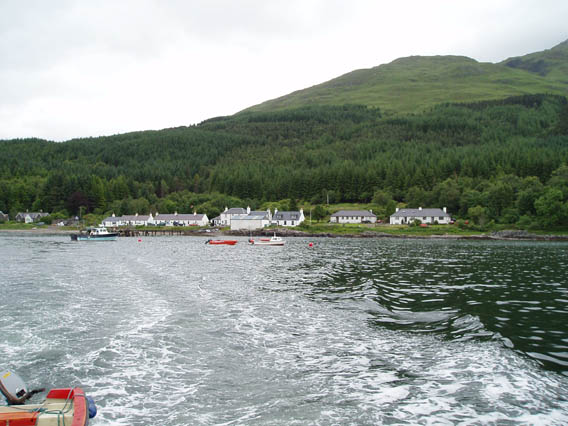 Leaving Inverie, on the ferry across Loch Nevis.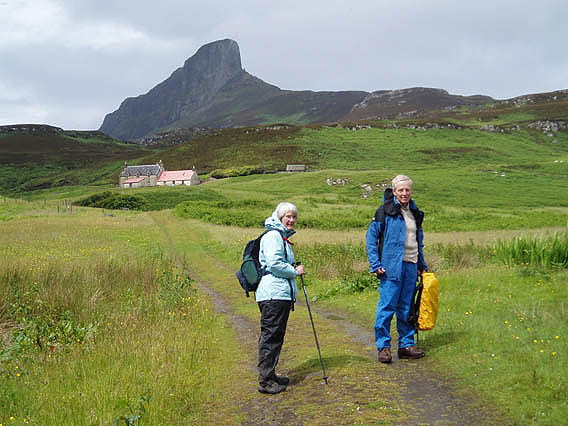 On the isle of Eigg, Pat and Bob setting off towards An Sgurr.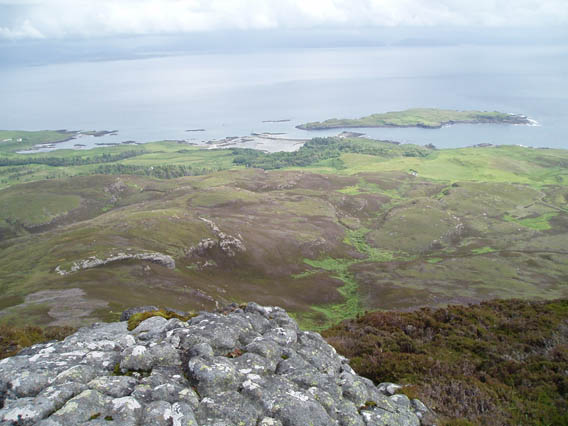 View from the summit of An Sgurr, looking eastwards towards the mainland.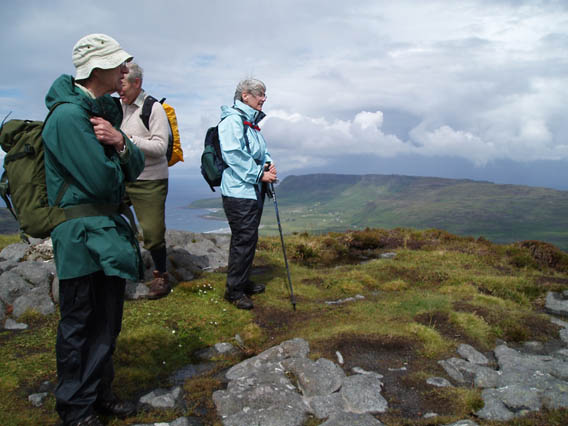 Allan, Bob and Pat on the summit of An Sgurr.
Close-up view of the rocky tower of An Sgurr (but there's a comparatively easy route up it on the far side).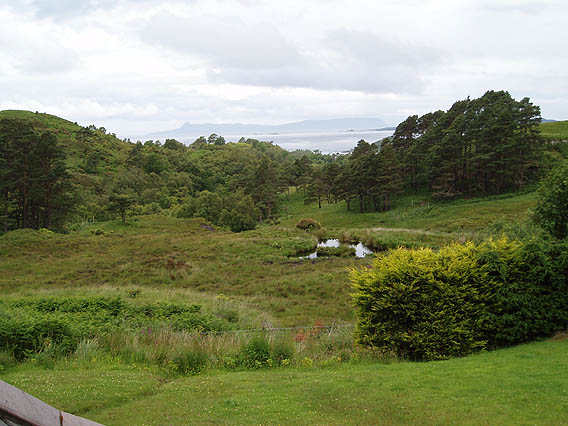 View from the cottage where we stayed at Roshven. In the distance, the faint outline of Eigg with the distinctive bump of An Sgurr.