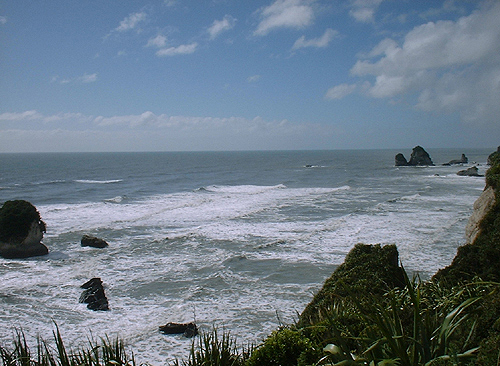 The wild west coast, somewhere north of Greymouth.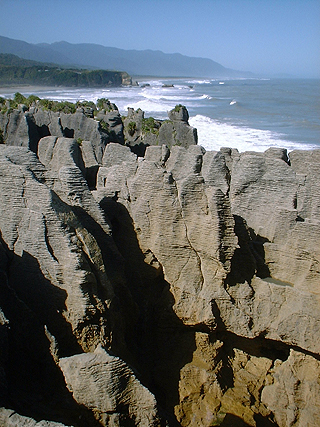 Pancake Rocks at Punakaiki.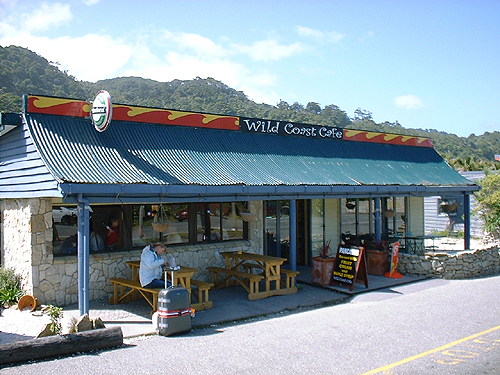 After seeing the Pancake Rocks, we had to have a stack of the real things for breakfast here.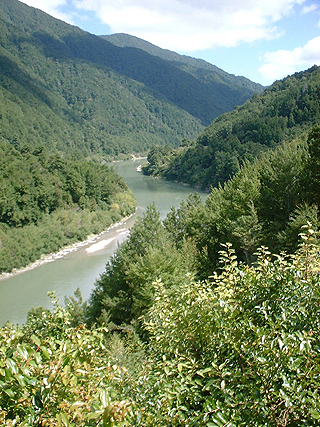 The Upper Gorge of the Buller River.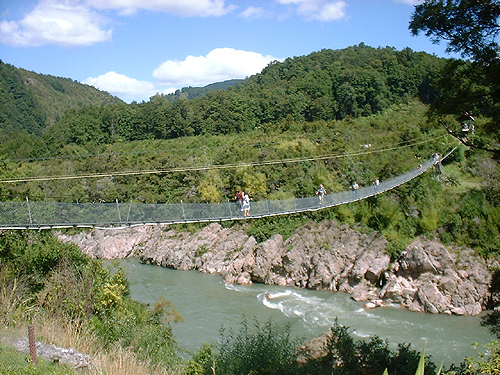 The swing bridge over the Buller River (originally used by gold miners).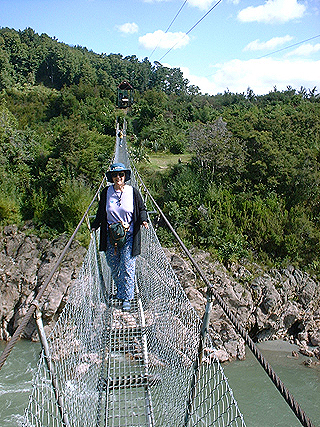 Mary on the swing bridge.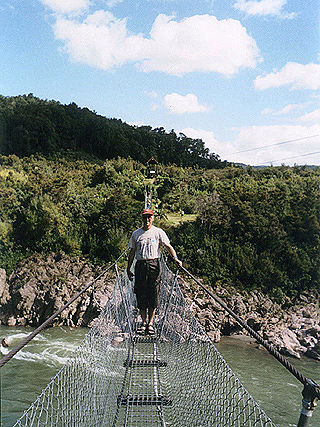 Chris on the swing bridge.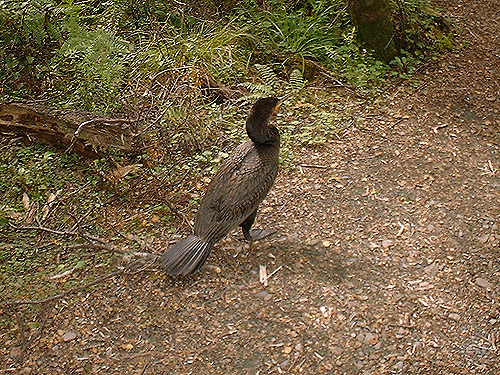 A cormorant nonchalantly strolling along a nature trail in the Nelson Lakes
National Park.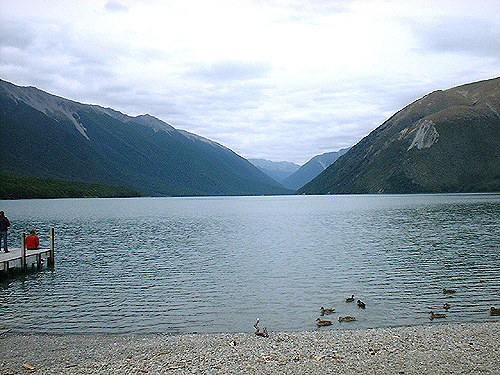 Nelson Lakes: Lake Rotoiti and the St Arnaud hills.