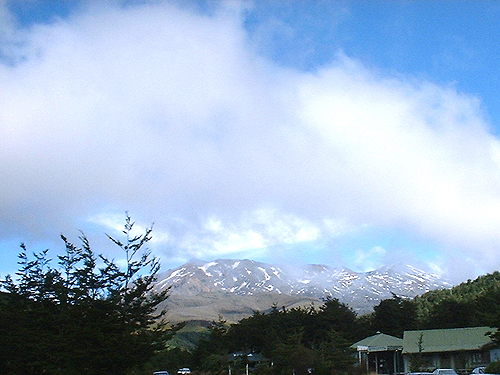 Tongariro National Park: the cloud briefly lifts to give a glimpse of Mount Ruapehu.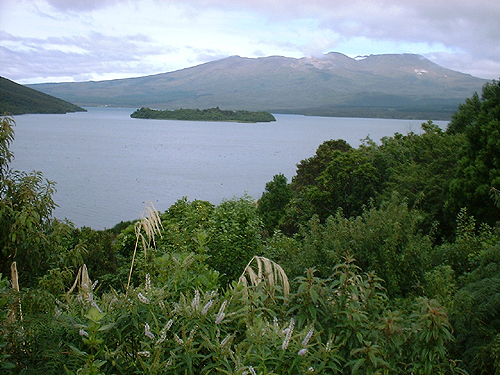 Mount Tongariro and Mount Ngauruhoe across Lake Rotoaira.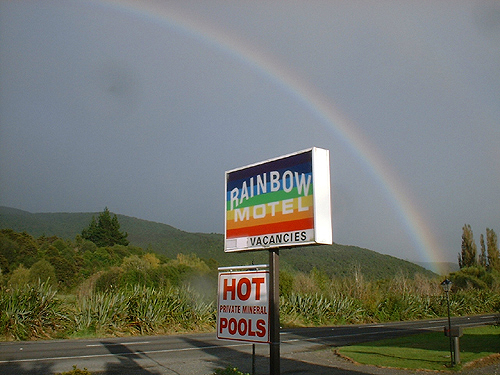 The Rainbow Motel at Turangi lives up to its name. (The hot pool was good too
– fed by a natural hot spring in the motel grounds.)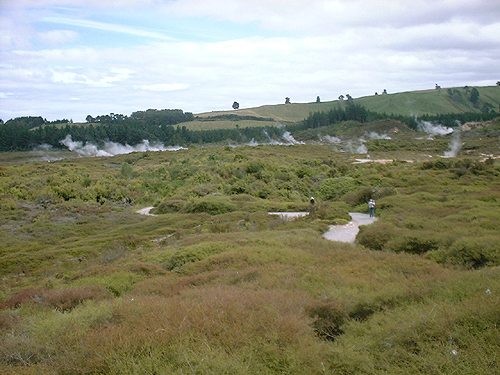 Geothermal area at Wairakai (Craters of the Moon).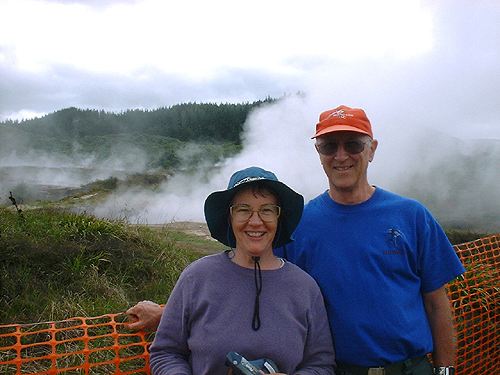 On the boardwalk at Craters of the Moon.
Mary with her cousins John and Maisie in their garden.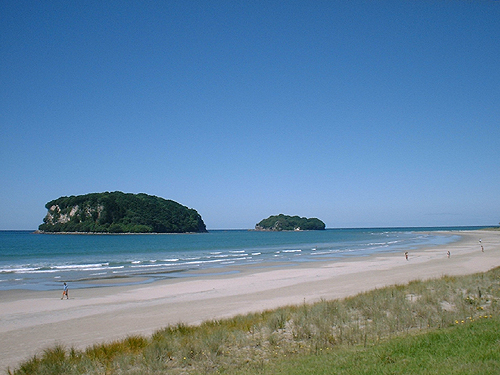 Whangamata beach, on the Coromandel peninsula.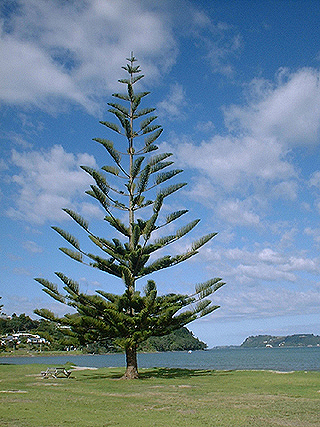 Norfolk Island pine at Whitianga, Coromandel peninsula.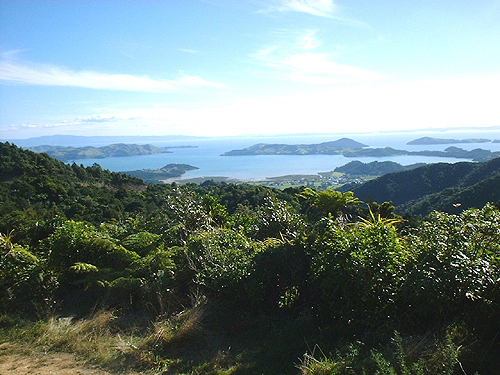 Coromandel bay from the hills above.