Achnasheen, July 2010
Sunday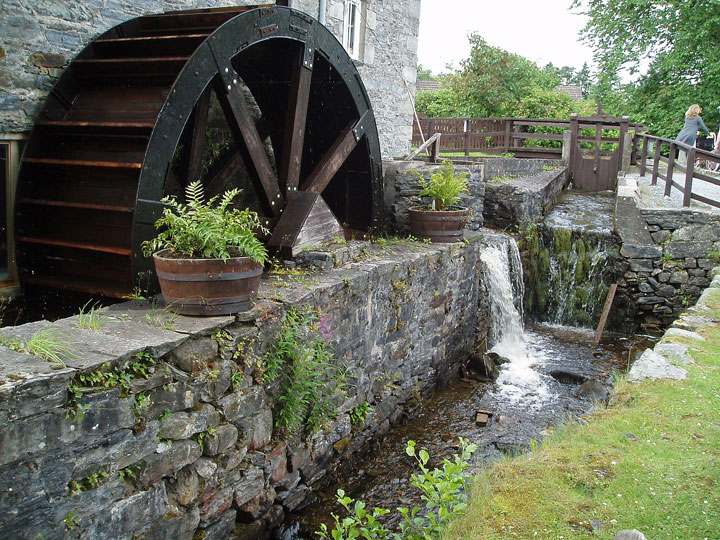 The Watermill café, Blair Atholl.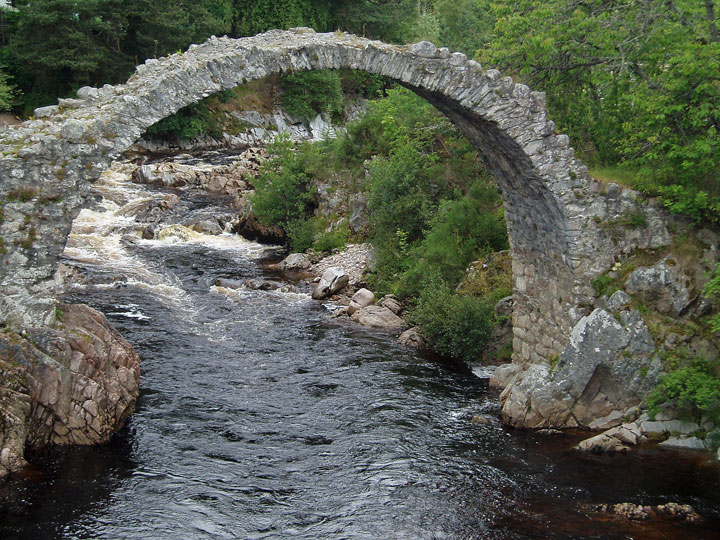 The old packhorse bridge over the River Dulnain at Carrbridge.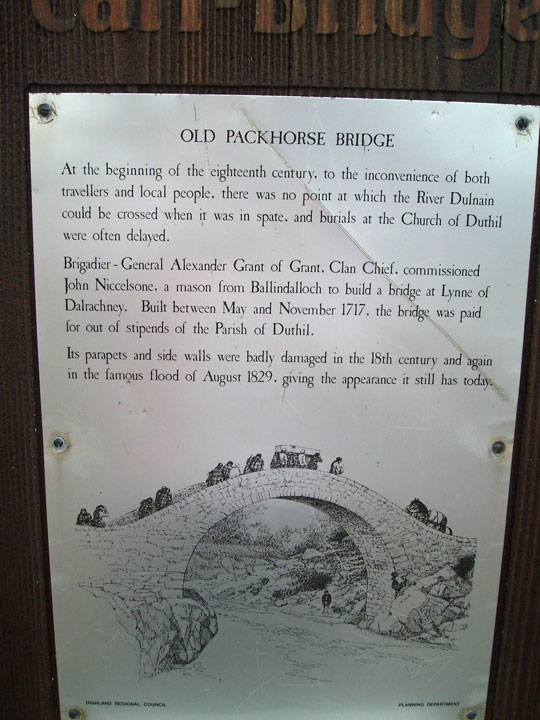 Engraving showing the bridge in its original state.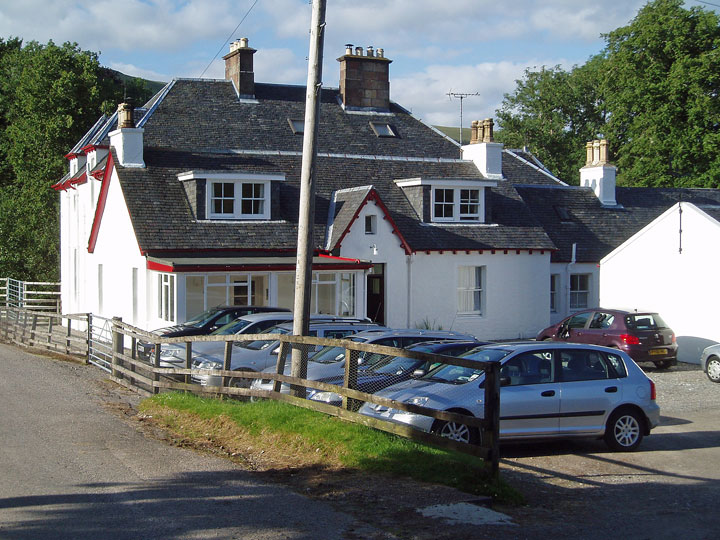 We stayed at Ledgowan Lodge, Achnasheen.
Tuesday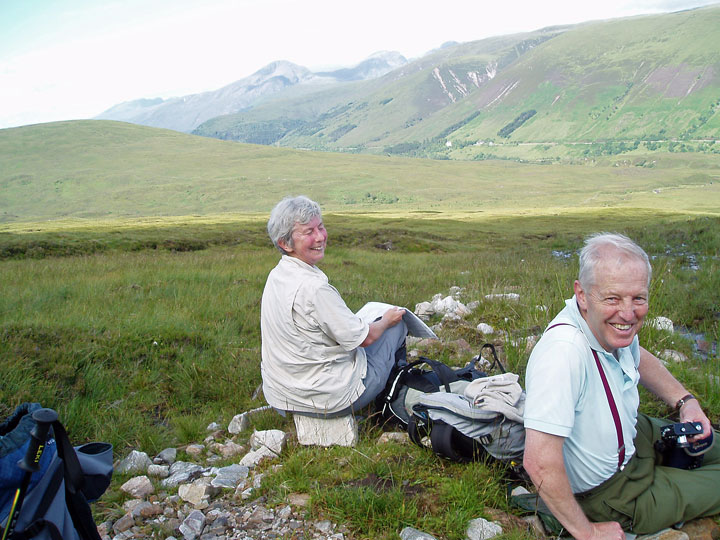 Barbara and Bob on the lower slopes of Moruisg.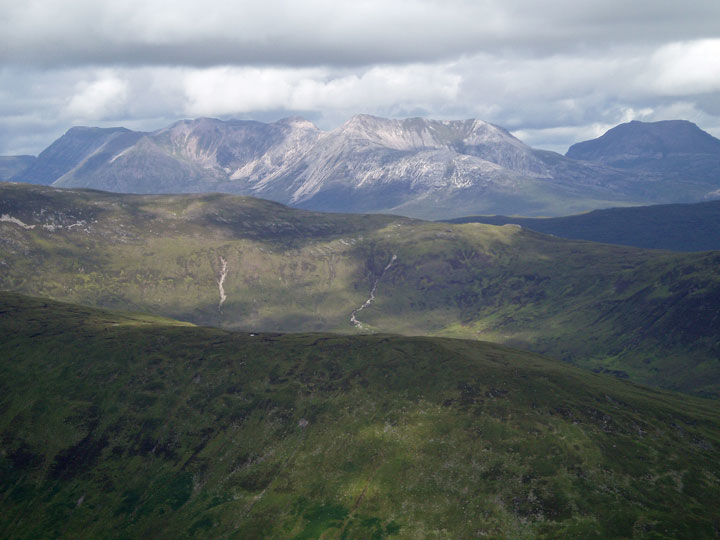 View of the Torridan mountains from Moruisg.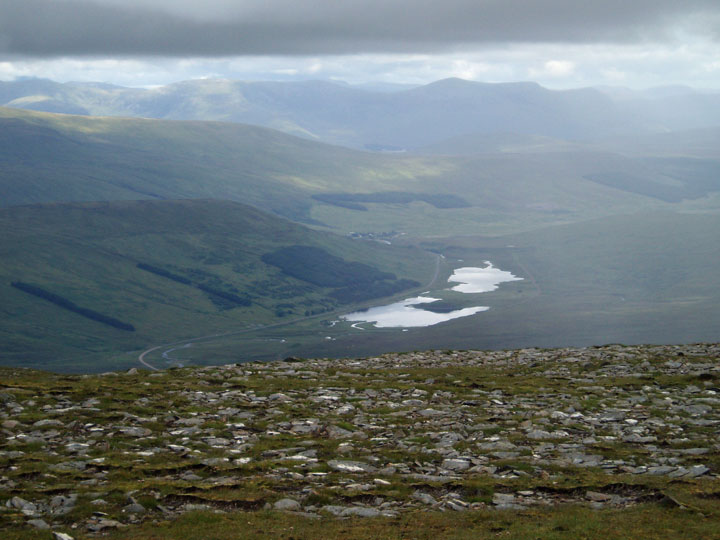 Looking down along Glen Carron, with Achnasheen in the distance.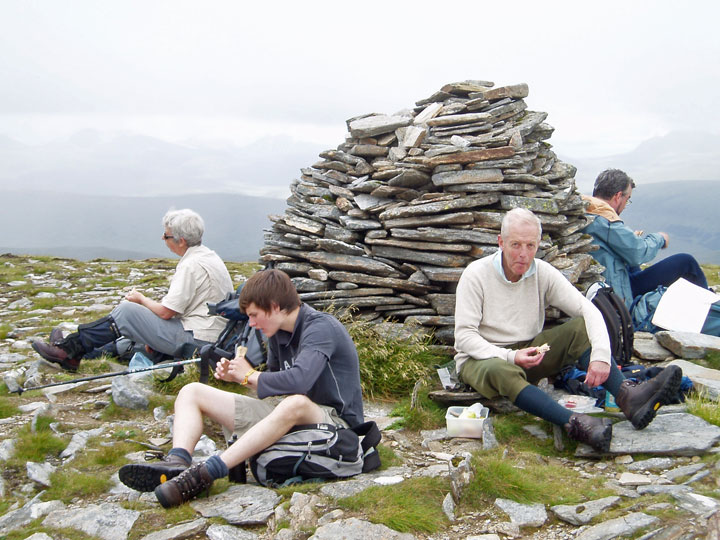 Lunch by the Moruisg cairn (Barbara, Jonathan, Bob, Eric).
Thursday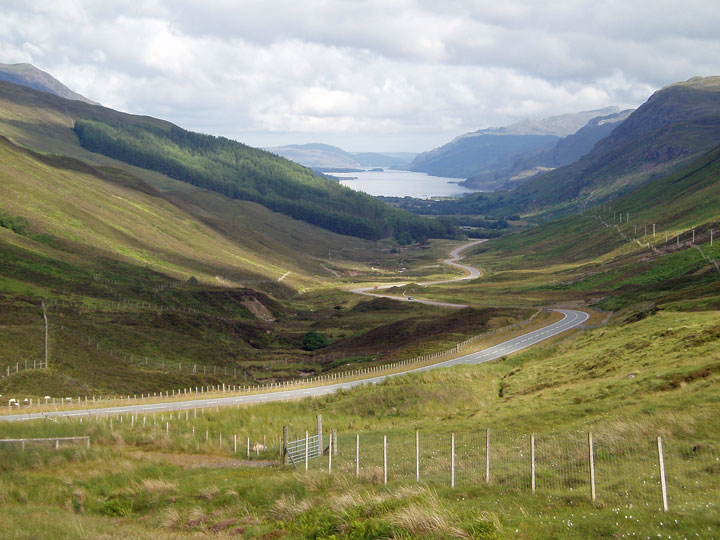 The view down Glen Docherty to Loch Maree.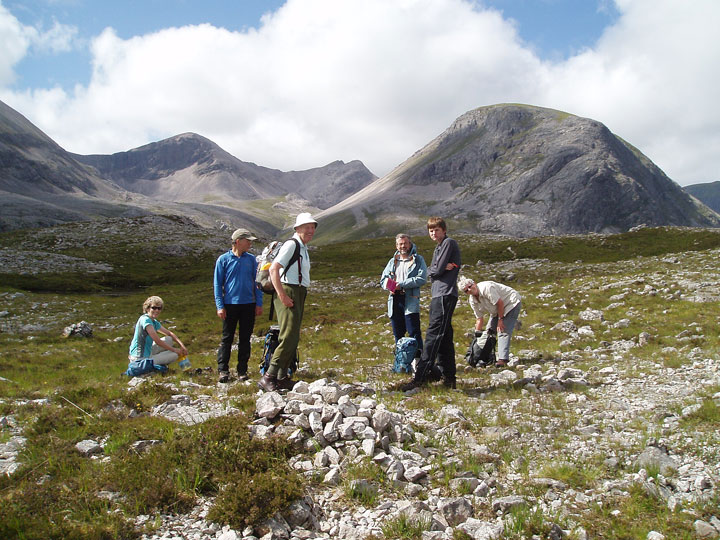 Setting off to climb Ruadh-stac Beag (Gillian, Ian, Bob, Eric, Jonathan, Barbara).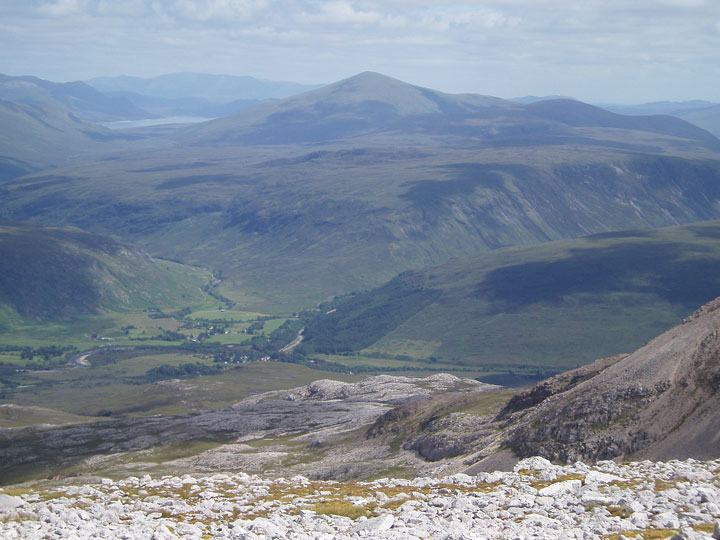 View of Kinlochewe from the slopes of Ruadh-stac Beag, with Loch Fannich in the distance.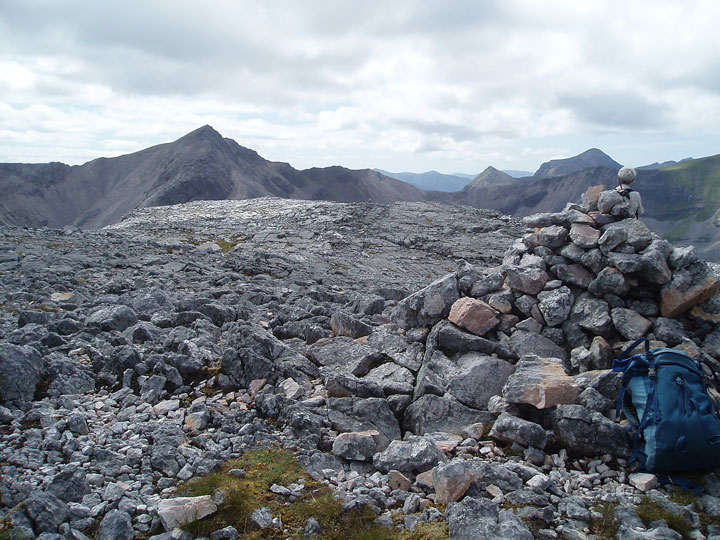 Stone slabs on the summit plateau of Ruadh-stac Beag, with Beinn Eighe beyond.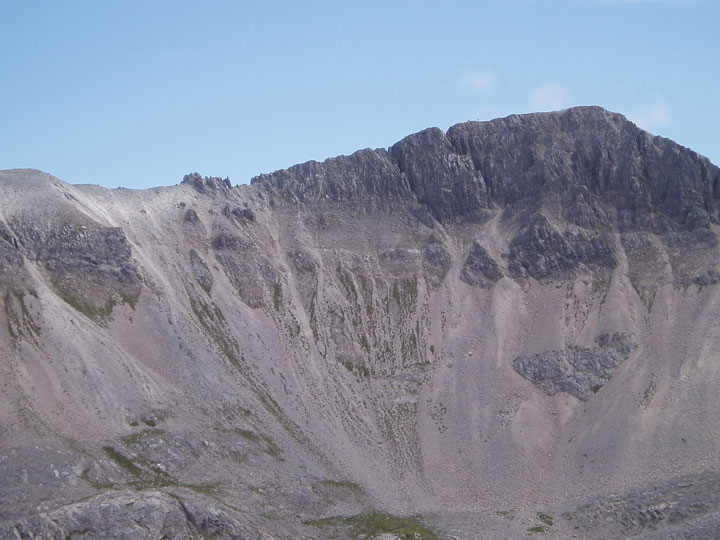 On the way down, we had an excellent view of the north-east ridge of Beinn Eighe.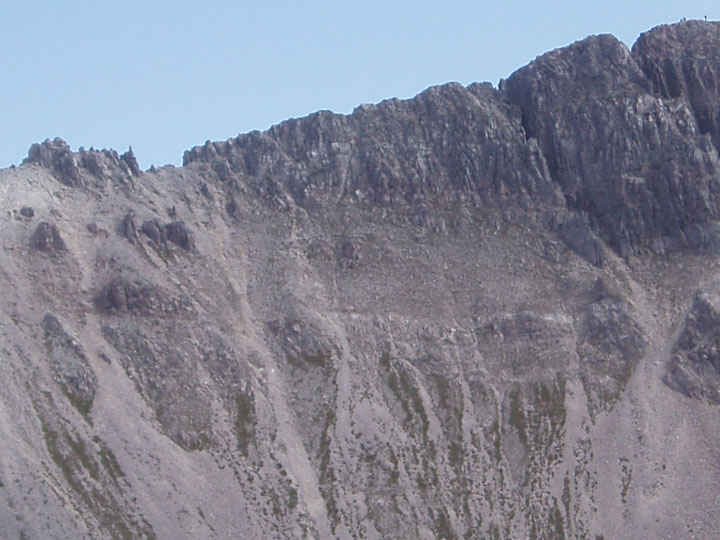 Enlargement of part of the previous photo, showing the Black Carls of Beinn Eighe.
Looking back at Ruadh-stac Beag from its southern shoulder.