Achnasheen, July 2010
Wednesday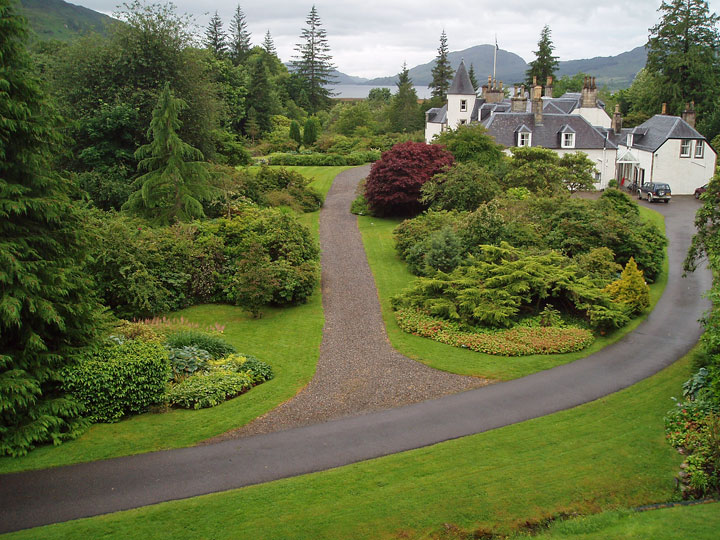 Attadale House and Gardens on a damp day.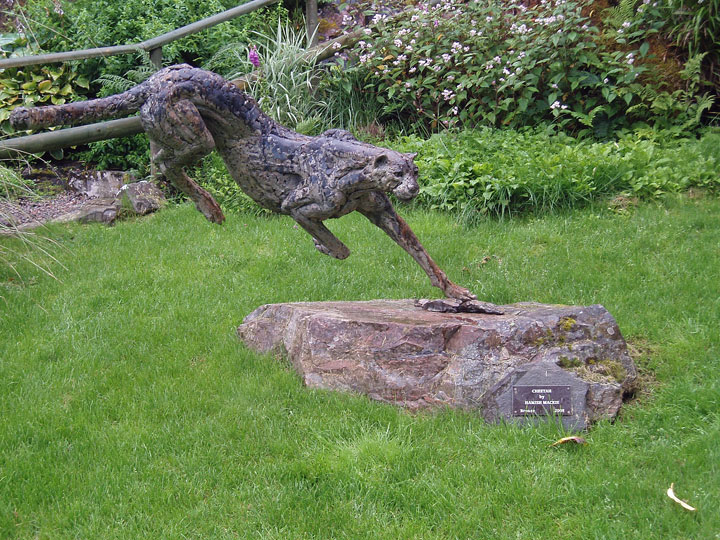 Statue of a cheetah in Attadale Gardens.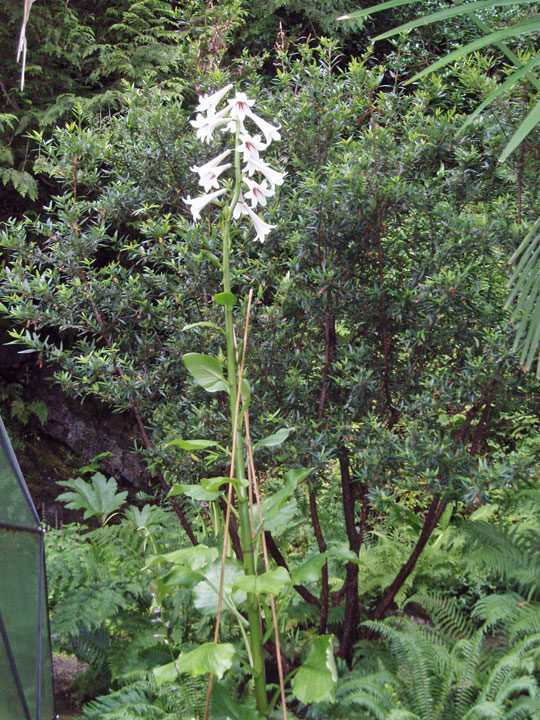 Himalayan lily (about 12 feet tall) in Attadale Gardens.
Friday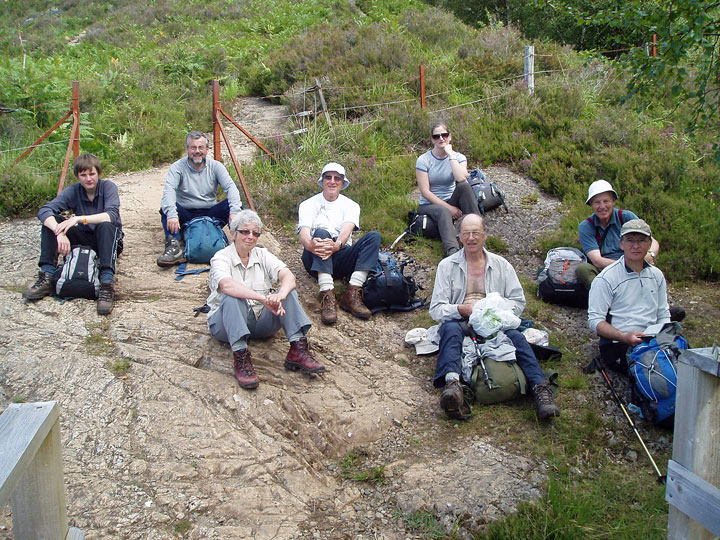 About to climb Slioch after the walk in from Incheril (Jonathan, Eric, Barbara, Chris, Kirsten, Allan, Bob, Ian).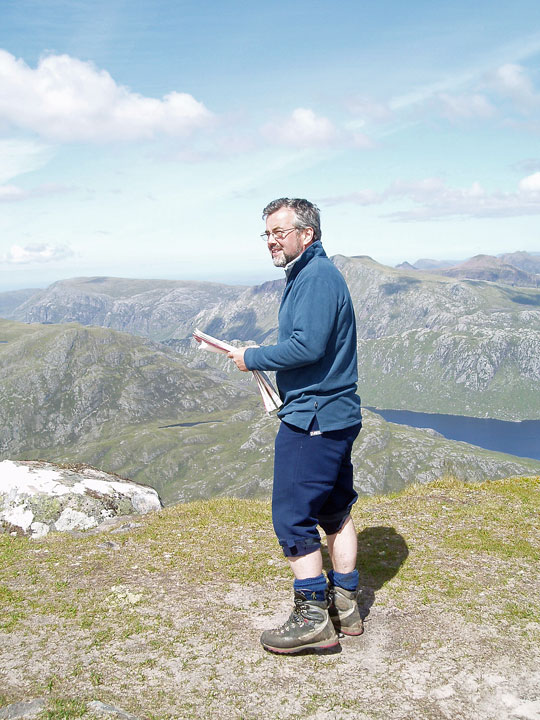 Eric on Slioch, his final Munro.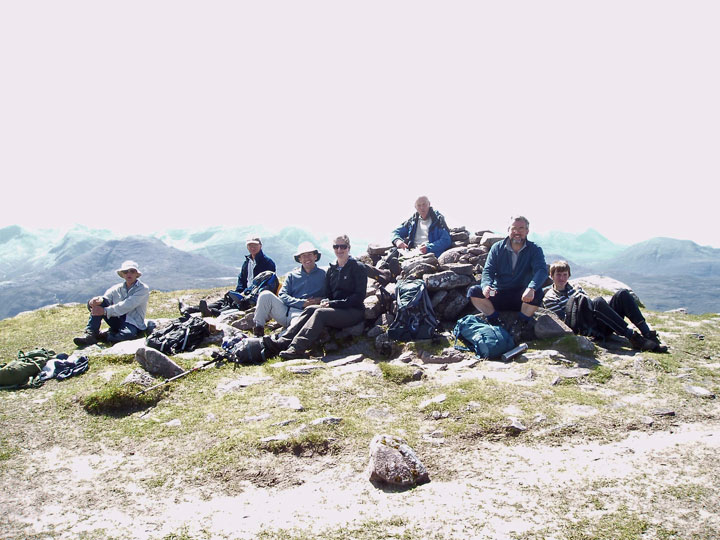 Overexposed photo of the party on Slioch, celebrating Eric's achievement.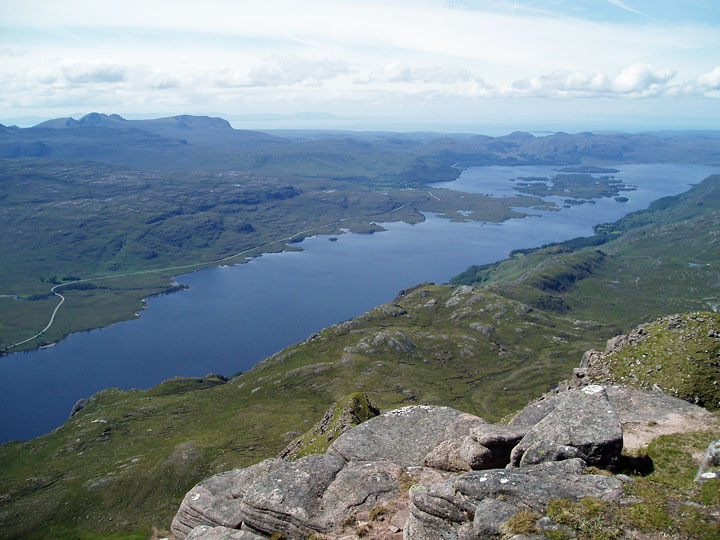 View from Slioch along Loch Maree. On the horizon towards the left of the picture is the northern part of Skye. To the right of that, not really visible in the photo, we could see the Outer Hebrides in the far distance.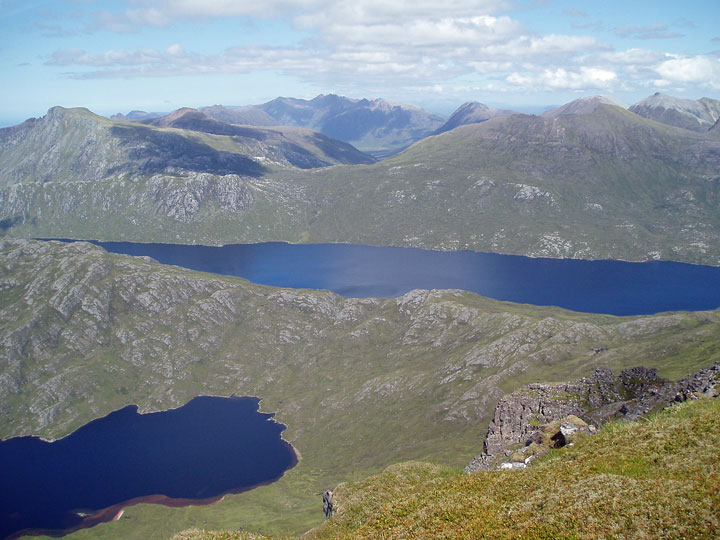 Looking northwards from Slioch to Loch Garbhaig and Lochan Fada, and across the Fisherfield wilderness to An Teallach.
Saturday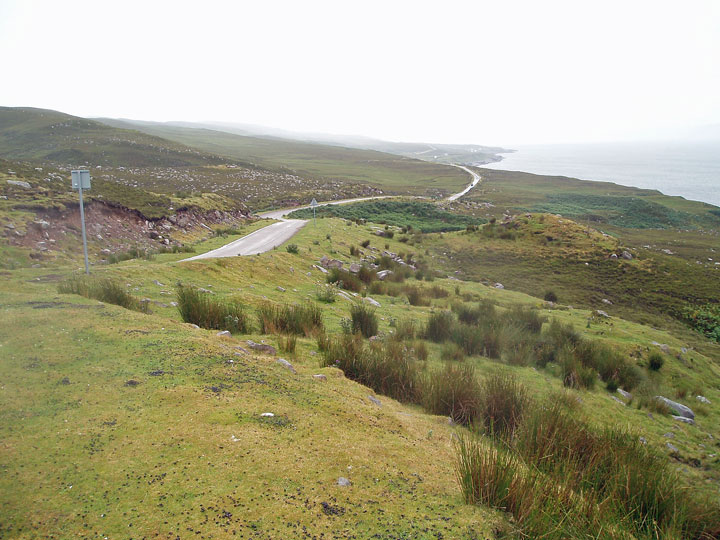 The desolate west coast of the Applecross peninsula.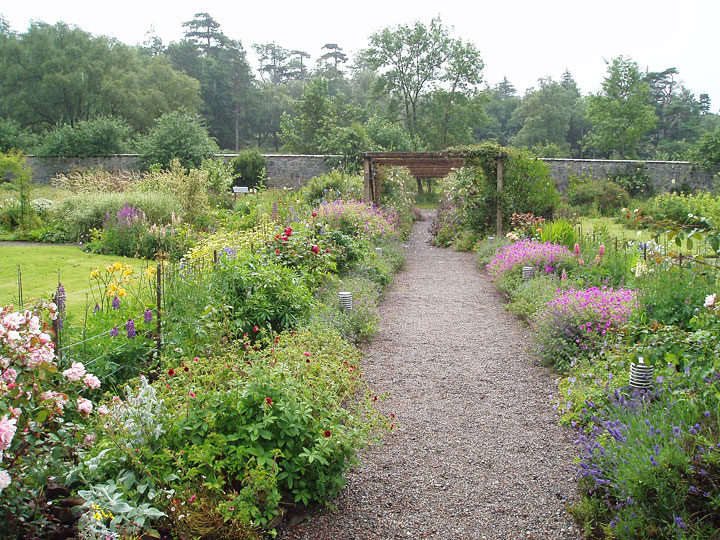 The walled garden of the excellent Potting Shed café at Applecross House (their crab salad alone is worth the journey).
The local version of hammer throwing at the Applecross Highland Games.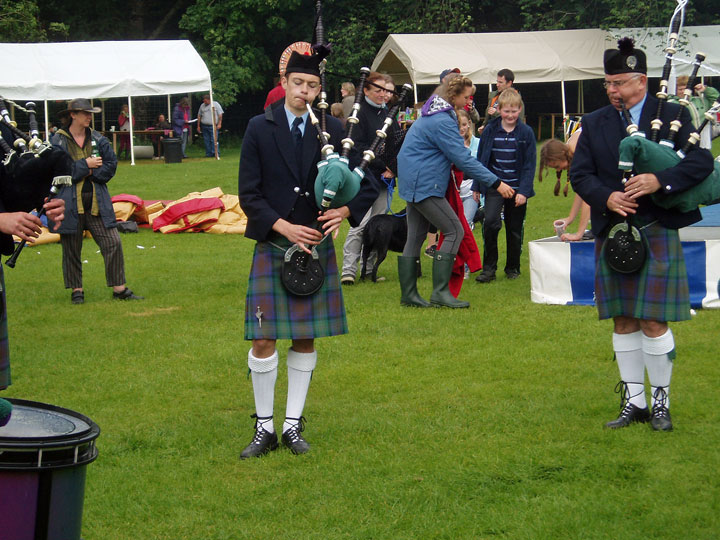 Pipers performing at the Applecross Highland Games.