Scotland, June 2012
Mostly low level walks in Glen Carron and Applecross
Sunday 17 June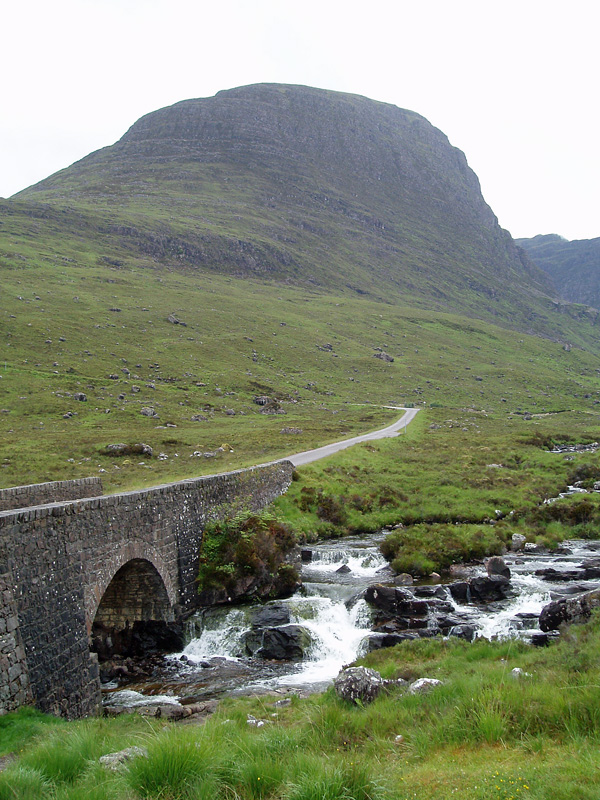 Sgurr a'Chaorachain from the Applecross road.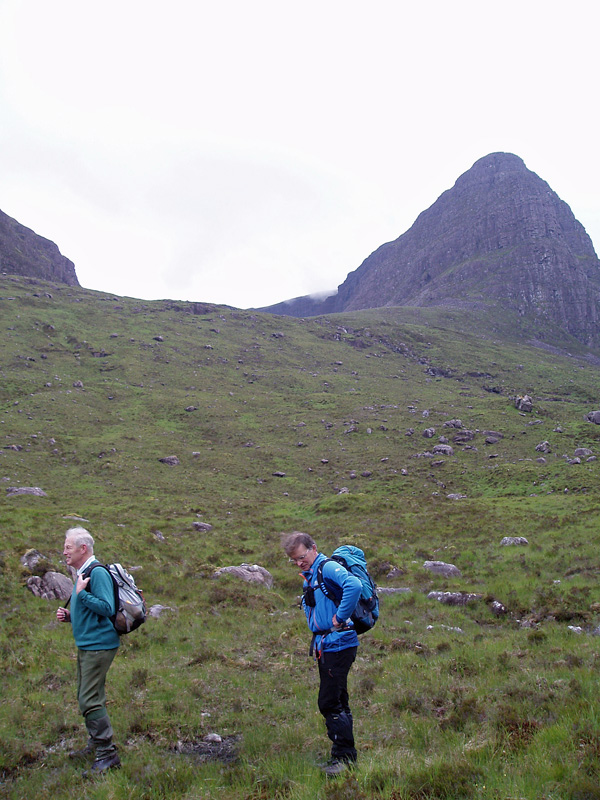 Bob and Ian on the way up Sgurr a'Chaorachain.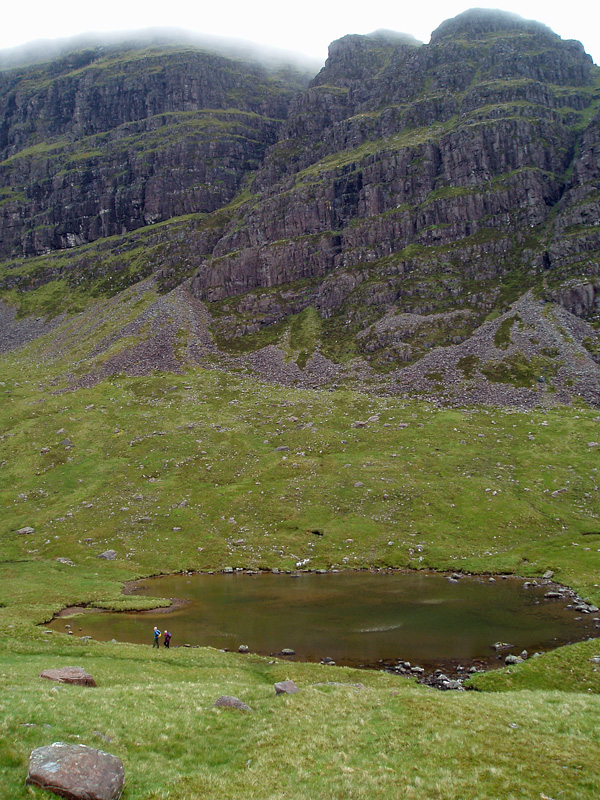 Lochan in the corrie below Sgurr a'Chaorachain.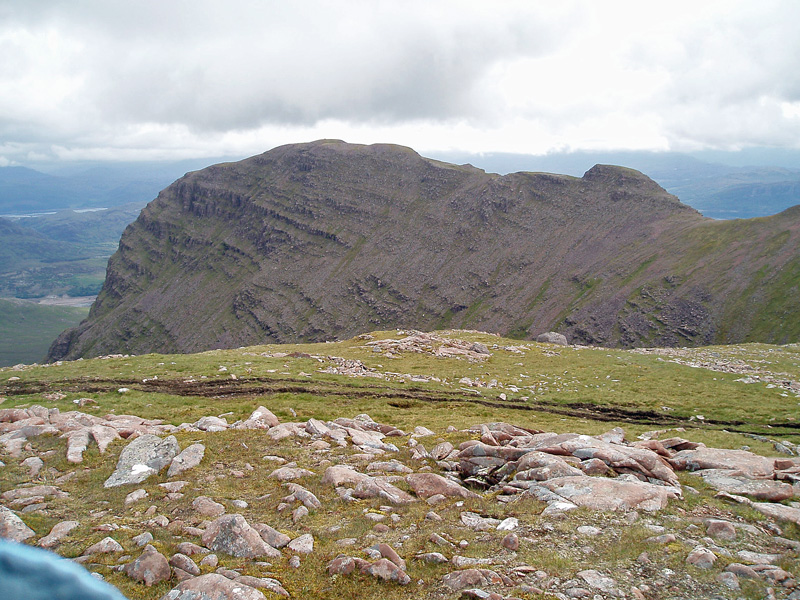 On the ridge of Sgurr a'Chaorachain.
Monday 18 June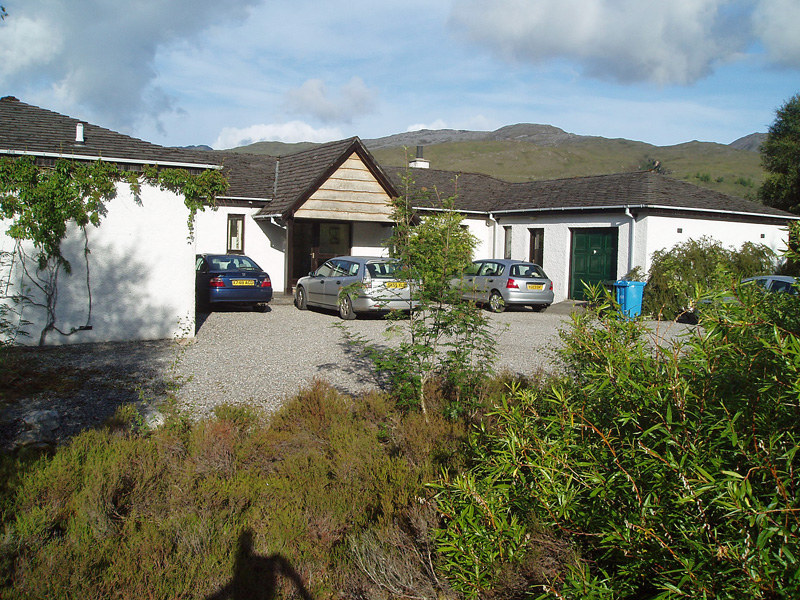 We were staying at Coulags Lodge.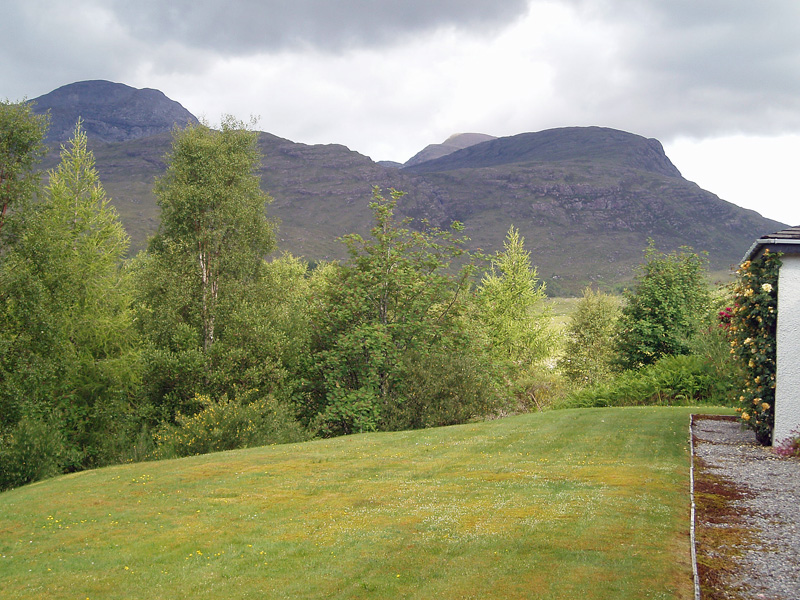 An Ruadh-stac seen from the garden of Coulags Lodge.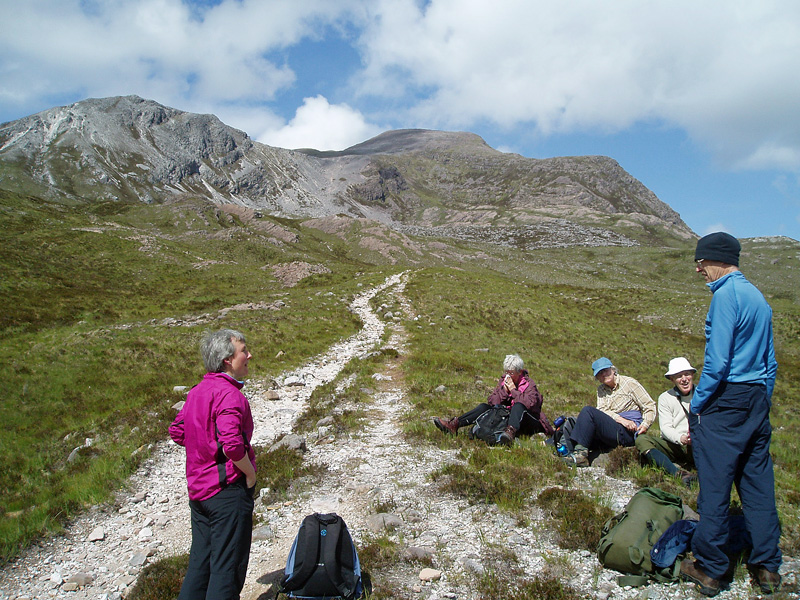 On the path to An Ruadh-stac (Kate, Barbara, Pat, Bob, Allan).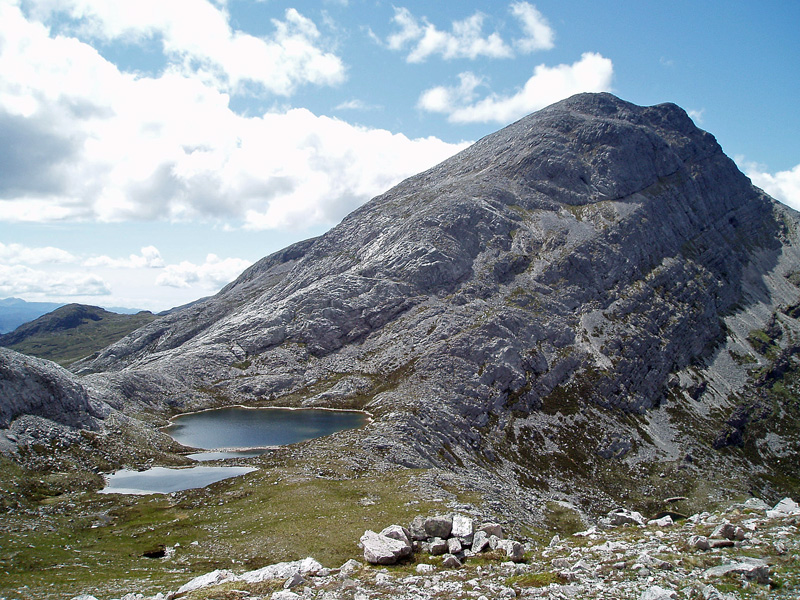 The col below An Ruadh-stac.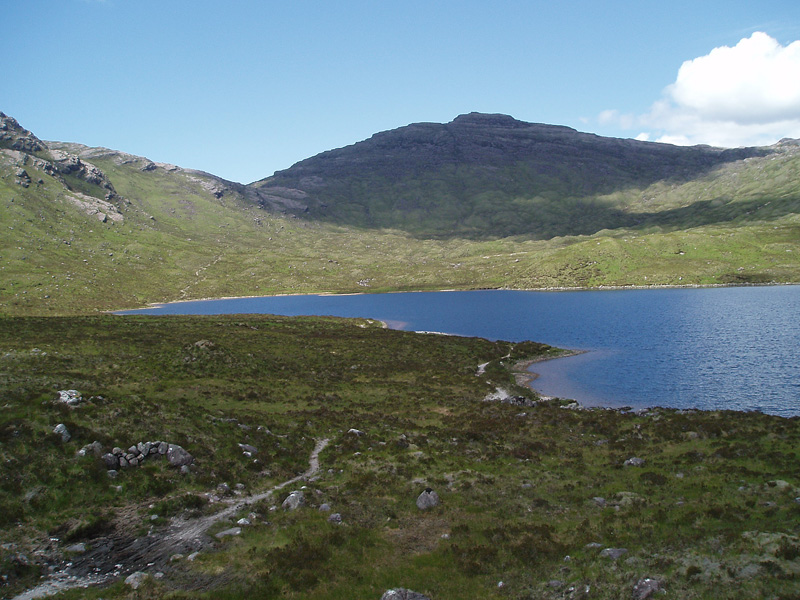 Loch Coire Fionnaraich.
Tuesday 19 June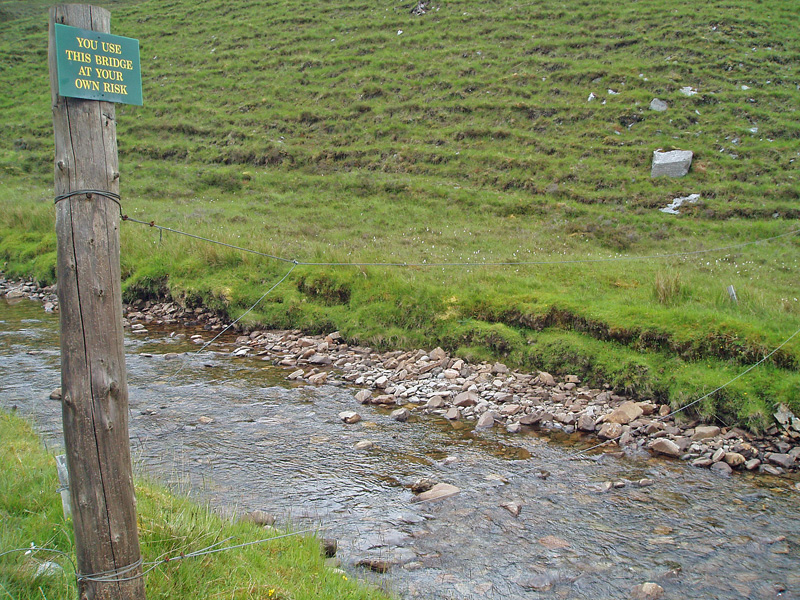 A very minimal bridge over Allt a'Chonais.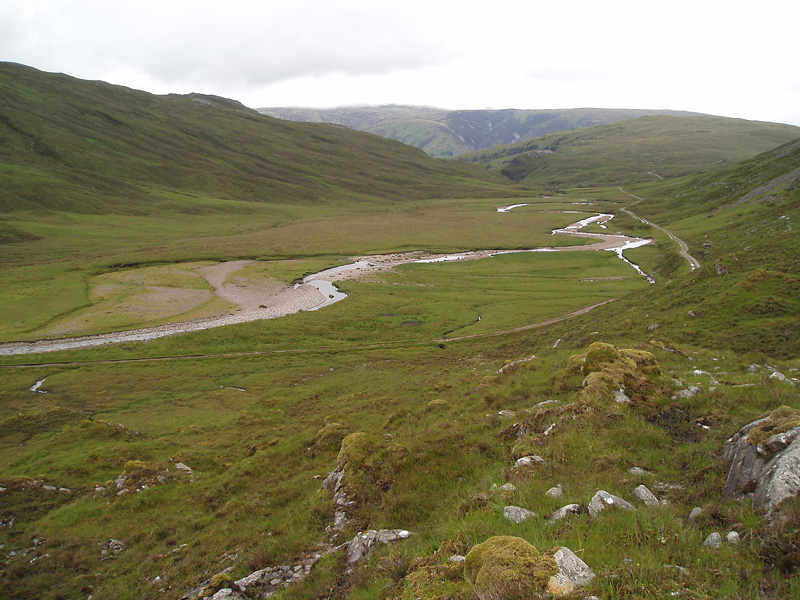 The view back towards Glen Carron.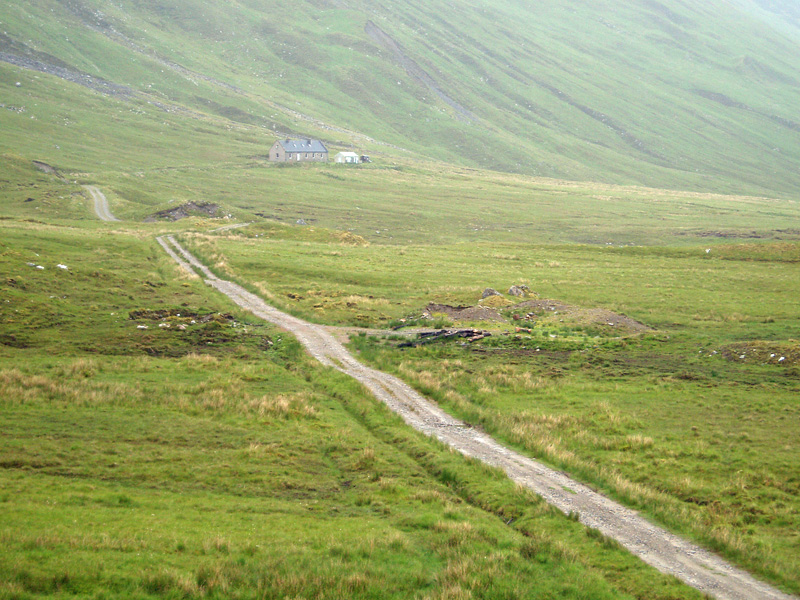 Glenuaig Lodge, 9 km from the nearest public road. When I got there I was shocked to find that mindless vandals get to even these remote parts. Several of the windows in the lodge had been smashed, with large rocks thrown through.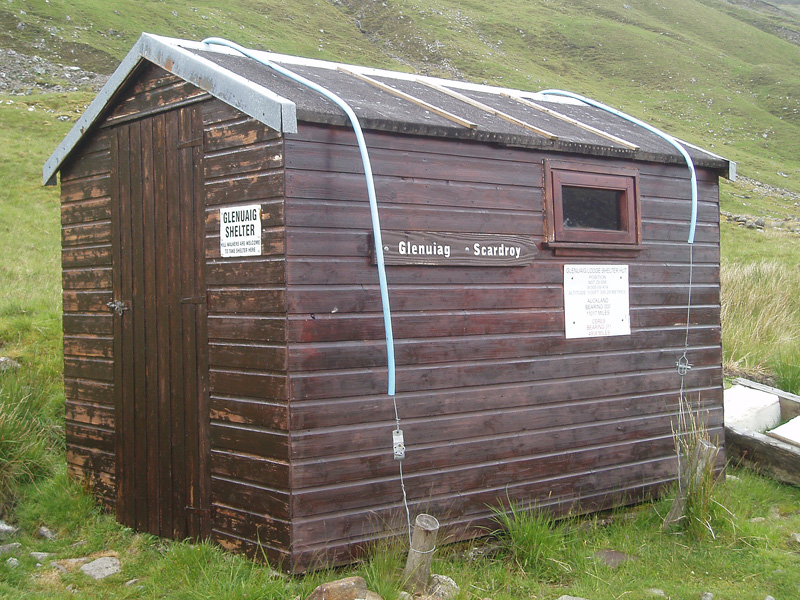 The bothy at Glenuaig (thankfully not vandalised) is just a garden shed, held down by cables to stop it blowing away in a storm.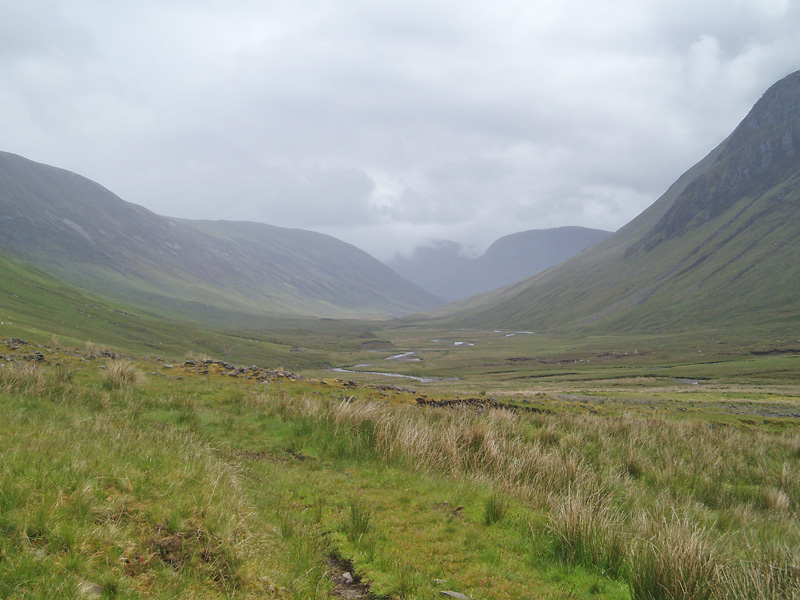 Beyond Glenuaig, Gleann Fhiodhaig winds away into the cloudy distance, eventually merging into Strathconon.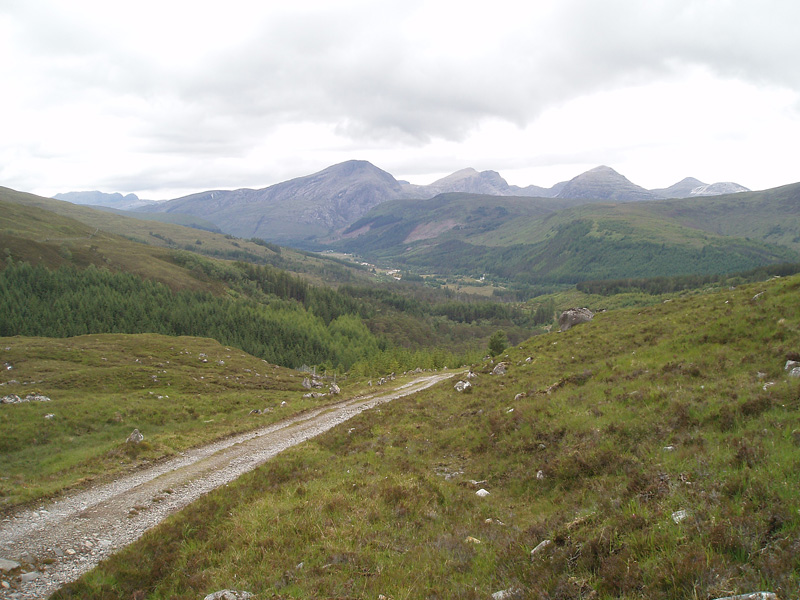 Back towards Glen Carron, looking across to the Torridon hills.